Ingredient sections are designed as ongoing conversations that update recent ingredient developments in a particular area. As such, it is not uncommon for sections to form the basis or foundation for sections appearing in later issues of Food Technology. However, the past three ingredient installments (July, August, and this one) seem to have an even closer relationship with each other than usual. In fact, they can almost be perceived as a trilogy. This is because, at some level, they all deal with the aspect of convenience—a very important consideration today in product development.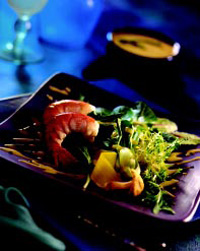 The July section, "From Ingredient Idea to Supermarket Product," looked at the potential impact that emerging ingredient developments may have in products that were shown at the 2001 FMI Supermarket Industry Convention. The desire to develop products that are more convenient certainly played a major role in this process. This can be easily confirmed by a quick glance at some of examples discussed—a line of gourmet herbs, spices, and blends that can help consumers prepare dishes at home; a family-size tuna salad kit; frozen waffles stuffed with strawberry jelly; a fully cooked, seasoned ground beef product in a resealable bag; an iced tea liquid concentrate; and energy bars and other foods specifically designed for the health needs of women.
The August section, "Diverse Strategies Help Promote Ingredient Products," described a wide variety of strategies that food ingredient companies use in promoting their products and services to their customers. Again, not surprisingly, many of these approaches had the idea of convenience in mind. Here were just a few examples: an alliance between three leading companies to provide resources from one source; a culinary-food science approach that not only leads to the development of higher-quality foods, but provides valuable, cost-effective "shortcuts" along the way; an aroma technology development that allows the creation of flavors and fragrances in real time according to exact customer specifications; a consumer-branded soy ingredient program; the development of improved ingredients that solve problems of functionality; and a variety of improvements in customer service.
Which brings us now to this ingredient section—the third but I doubt the last installment on the subject of convenience.
Convenience has become a most sophisticated concept over the years. It's probably true that convenience foods can still be defined as partially or fully prepared items that have been combined, processed, and/or cooked by the manufacturer or distributor so that only minimal amounts of preparation time are required in the home. However, not only has the quality of convenience foods improved, but there is a much greater variety of products available in the marketplace. Years ago, foods such as frozen dinners, canned soups, Hamburger Helper, and ready-to-eat breakfast cereals would fall into the category. But today the scenarios seem almost endless.
For example, convenience can mean a dinner consisting of a rotisserie chicken from a supermarket, a bagged salad mix, a frozen vegetable entree, potato salad from the deli section, and a branded cheesecake also found in the supermarket. Or it can mean selecting a product that addresses a specific problem in preparation. A parent who doesn't appreciate a knife covered in peanut butter lying in the sink all day or breadcrumbs and sticky jelly stains on the tablecloth might be willing to try an alternative solution.
Furthermore, years ago, a consumer probably bought a convenience food because it was simply that . . . convenient. But today, because of technological developments, the product might be bought for other reasons—it offers high quality, it provides a variety of culinary flavors or spice sensations, it meets certain dietary needs, or it's perceived as novel. The fact that it is convenient might someday just be taken for granted much as the microwave oven has become a commonplace item in the kitchen.
--- PAGE BREAK ---
Convenience foods can also play a greater role in the nutraceutical area. Some consumers might find it more convenient to eat a fortified food than take a supplement, particularly as applications become more diverse. Convenience foods would also be an excellent vehicle for groups with specific needs, such as women, diabetics, individuals with high blood pressure or cholesterol levels, those involved in weight management programs, and so on. Already, one can see the potential value of such ingredients as soy, omega-3 polyunsaturated fatty acids, and carotenoids in convenience applications.
A quick visit to any supermarket or convenience store would demonstrate that convenience foods and their individual components have come a long, long way over the years.
This article will round-up several key ingredient products used in convenience foods. Keep in mind as you read them how far they have evolved, the ways they have been modified, and how they add value to the application.
Peanuts. The use of peanuts as an ingredient has found a novel application in a convenience food recently introduced to the supermarkets. Called PJ Squares™, the natural product can be described as a slice of peanut butter spread layered with a slice of grape or strawberry spread. Each 1.2-oz slice is individually wrapped in clear film so that the peanut butter can be seen on one side and the fruit spread on the other. Much like individually wrapped slices of cheese, the film can be easily peeled off without any stickiness or mess.
According to the product label, the peanut butter flavor spread consists of peanut butter (roasted peanuts, sugar, and salt), high fructose corn syrup, maltodextrin, peanut flour, hydrogenated vegetable oil, mono- and diglycerides, and salt. The grape or strawberry flavor spread contains high fructose corn syrup, fructose, fruit juice concentrate, dextrose, water, pectin, soybean oil, konjac flour, carrageenan, and citric acid.
Distributed by PJ Squares, LLC, Glen Ellyn, IL 60137 (web site: www.pjsquares.com), the product is simply unwrapped and placed on bread, crackers, bagels, or toast. It can possibly be used as a topping on baked goods or desserts, or even eaten by itself as a snack. Because the product can be easily removed from the wrapper, it is promoted as more convenient (and less time-consuming for busy parents) than spreading from a jar. Since it is not necessary to spread from jars, it may also be seen as more sanitary.
The product, available in a 10-slice 12-oz package, is sold in the refrigerated case near the single-sliced cheese. The manufacturer notes that the product should be kept in the refrigerator for optimal freshness. However, it can be eaten at room temperature, or packed away for several hours without refrigeration. There are several patents pending for the product.
The July 2000 Ingredients section of Food Technology discussed the development of peanut butter slices as an emerging product. Individually wrapped peanut butter slices were created by Oklahoma State University food researchers. Having a high peanut butter content, the product maintains the identity of traditional peanut butter, and its flavor and color are virtually identical to those of traditional peanut butter. It is stable at room temperature or refrigeration temperatures, and is easily stored. The formulation process has been modified to be able to make use of current processing equipment, and the consistency of the product is such that it can be produced by the same standard equipment used for making individually wrapped cheese slices.
At the time of its initial coverage, there was no mention of an additional layer of fruit spread pressed together with the peanut butter slice. (Apparently jelly was added the old-fashioned way: by hand.) However, by the time peanut butter slices reached the supermarket, a new twist was devised, creating a product designed to offer even more convenience or added value. It will be interesting to see how the product will be perceived not only by parents, but by children. After all, for many children, including myself, making peanut butter sandwiches (and messes) was the first exploration into culinary territory.
--- PAGE BREAK ---
Potatoes. The use of potatoes has always played a part in convenience foods. (I remember growing up on dehydrated mashed potatoes with milk as a side dish to home-cooked meals such as beef or chicken.) However, judging by the number and quality of recent introductions in the supermarket, especially in the frozen foods category, potatoes are playing an even greater—as well as more sophisticated—role in today's convenience foods.
For example, from Green Giant, a division of the Pillsbury Co., Minneapolis, Minn., are such new varieties as Roasted Potato with Garlic and Herbs or Roasted Potato with Broccoli and Cheese Sauce. These frozen products are ready for the microwave or stovetop.
Distributed by Agrilink Foods, Inc., Rochester, N.Y., the Birdseye Simply Grillin™ line of frozen products includes such recent offerings as Potatoes & Onions (roasted red potatoes and onions with butter and chive seasonings), Roasted Garlic (roasted red potatoes, broccoli, sweet peppers and onions, with garlic and herb seasonings), and Roasted Corn & Potatoes (roasted corn, roasted red potatoes, onions, and red and green peppers with butter seasonings).
Potatoes have even added a new twist to traditional frozen pot pies. Swanson® Potato Topped Pot Pies, available from Vlasic Foods International Inc., Cherry Hill, N.J., are 12-oz pot pies topped with a thick layer of mashed potatoes that are said to be golden outside and soft and creamy inside. According to the manufacturer, the potatoes brown in the microwave or oven. The pies are available in several varieties—chicken and broccoli with cheddar potato top, chicken, beef, and turkey.
Of course, when you think of potatoes, you probably also think of French fries. In the foodservice area, Lamb-Weston, Inc., Boise, Idaho, features a wide assortment of fries made with exclusive blends of seasonings and spices. Seasoned Fries are said to cook up extra crispy, and the seasoned coating allows them to stay crunchy and fresh tasting much longer than conventional fries. Flavors available include Original, Mild, Garlic n' Onion, Southern Style, Tempura, Western Spicy, Cheddar, and Ranch. Also available from Lamb-Weston are Northwest Grown MicroBrew Fries™—potatoes coated with a batter made with microbrewed beer. The flavored coating is said to maintain its unique taste while staying hot and crisp longer than conventional fries.
Several ingredient developments may also have impact on the future development of potato-containing convenience foods. Here are some examples:
Frozen roasted potatoes in numerous new culinary flavor profiles are available from NorSun Food Group, LLC, West Chester, Ohio. Each flavor is designed to work under frozen, retort, and boil-in-bag applications. According to the manufacturer, who was awarded the prestigious "American Tasting Institute Best of Show" for the year 2000, the new flavor profiles and new technology for coating roasted potatoes enable the final product to work in virtually every cooking application.
Fresh-cut, whole peeled, diced, or sliced potatoes using a special quick-dissolving dry powder called NatureSeal™ have an extended shelf life that maintains fresh taste and appeal longer. Developed by Mantrose-Haeuser Co., Inc., Westport, Conn., the powder can extend the shelf life of diced potatoes up to 21 days and whole peeled potatoes up to 14 days at 2–5°C. It protects all aspects of shelf life (except microbial), including texture, color, flavor, moisture, and firmness. Treated potatoes are sulfite free and can be packaged in flexible bags.
--- PAGE BREAK ---
Ingredients for Meat Alternatives. A line of all-natural, wheat-based, ready-to-use vegan meat alternatives for the foodservice industry has been recently launched by Scott Adams Foods, Inc., Marlton, N.J. (The company, owned by Scott Adams, creator of the comic strip Dilbert, previously introduced the Dilberito™, a fortified frozen burrito product sold in convenience stores and supermarkets.)
Called Protein Chef™, the line of meat alternatives is available in beef, chicken, veggie, and tuna varieties. The product is precooked and blends easily in an array of meatless entrees, salads, and soups.
For example, the tuna variety can be mixed with soy-based mayonnaise for a vegan tuna salad; the veggie variety is suitable for use in stews; the beef variety can be used for making vegan chili; and the chicken variety can find application in stir fry. Each product in the line has a shelf life of one year when frozen.
According to the president of the company, the product's versatility allows chefs to add value to vegetarian/vegan meals. Furthermore, it offers the attribute of being able to acquire the flavor profile of surrounding ingredients as well as provide the bite and texture of meat, chicken, and tuna.
The product is distributed by Efco Products, Inc. (phone 800-284-3326; www.efcoproducts.com), Scott Adams Foods' sales and marketing partner.
In the supermarket today, soy-based convenience foods keep expanding, offering a wider and wider range of flavors, forms, and applications. For example, veggie burgers are available in such flavors as vegetable medley (broccoli, carrots, and red bell peppers), savory mushroom, flame-grilled, grilled vegetable, roasted onion, roasted garlic, spicy black bean, salsa, and tomato and basil.
Nor are these foods limited to patties. Other forms can include chicken-style nuggets, cutlets, fillets, sausages, and pasta entrees. One recent introduction to the marketplace was Gardenburger® Chik'n Grill Savory Herb fillets, said to have a tender, juicy, grilled chicken taste. Among its ingredients are soy protein concentrate, wheat gluten, isolated soy protein, sauteed vegetables and herbs, and dried garlic and onion.
New ingredient and technological developments may also be having an impact on meat alternative products. For example, a new soy processing method has been developed by a Japan-based company, Japan Cellfoods. Using an enzymatic process to break soybeans down into their individual cells, the method preserves nutritional value while eliminating the unpleasant taste and smell often associated with soybeans. According to the manufacturer, the advance makes it possible to boost the nutritional value and health benefits of a wide variety of foods, including breads, hamburgers, and fruit juices, without compromising their taste. Called UniCell, the soy ingredient contains all the beneficial components of the soybean, including fiber and isoflavin, and it has a neutral taste. Furthermore, its intact cell walls help keep foods moist when the product is used as an additive and also help prevent oxidation, retarding spoilage.
Also, an extruded whey protein meat extender has been developed by researchers at the Western Dairy Center at Utah State University, Logan, Utah. The textured whey ingredient is said to possess the functional qualities of a meat-like textured product, suitable for use as an extender in meat patties or crumbled meat products such as tacos and chili. Studies have shown that hamburger patties extended with up to 40% textured whey protein were well accepted by a consumer taste panel.
--- PAGE BREAK ---
Olives. Frozen appetizers, based on the variety one can find in the supermarket, seem to be growing in popularity. In fact, I have the suspicion that these products are frequently consumed not as appetizers but rather as the main part of a convenience dinner. Pizza rolls is one good example.
Recently, Anchor Food Products, Inc., Appleton, Wis., introduced a new category of appetizers, crunchy stuffed olives. Called Olivenos!™, these premium appetizers are made from high-quality colossal green and black olives. Varieties include Parmesan (green olive halves stuffed with garlic Parmesan cheese in a crispy focaccia breading sprinkled with bright bits of red and green peppers); Salsa and Cheese (halved ripe olives topped with a bold mixture of salsa, Monterey Jack and Cheddar Cheeses, all dipped in crisp Japanese bread crumbs seasoned with bits of green and red jalapeño peppers); Asiago (rich Asiago cheese mounded inside ripe olive halves covered with a zesty Italian-seasoned bread crumb coating); and Caesar (a creamy blend of mozzarella, Parmesan, and Romano cheeses stuffed into green olive halves rolled in garlic- and parsley-seasoned Japanese-style bread crumbs).
Talk about giving a new meaning to "happy hour." The manufacturer suggests that the crunchy stuffed olives be served in a martini glass, demonstrating once again some or the strange or novel twists that the evolution some ingredients can take.
Other new directions in product development may also await olives. For example, a line of dehydrated olives (black, Kalamata, and others) having 53% fat, 5% moisture, and a 12-month shelf stability was introduced by Bell Carter Olive Co., Santa Rosa, Calif. Products in the line include such forms as sliced, diced, granules, and spray-dried powders.
Ingredients for meat products. Banquet Homestyle Bakes, recently introduced to the marketplace by ConAgra Foods, Inc., Irvine, Calif., contains in one box all the ingredients necessary for a complete dinner, including the meat. For example, Beef Chili with Beans & Cornbread contains beef chili with beans in cans and cornbread topping mix. Preparation time is five minutes, the dish is oven-baked for around 35 minutes, and the meal serves 4–5 people. Other varieties include Creamy Turkey and Stuffing; Beef Stew and Biscuits; Chicken & Dumplings; Creamy Chicken and Biscuits; Cheesy Ham and Hashbrowns; Country Chicken, Mashed Potatoes, and Biscuits; and Italian Pasta with Meatballs and Garlic Bread.
One interesting point to note about this product is that it offers an attractive alternative to frozen foods. In July 2001, the Canned Food Alliance (CFA)—a partnership of the American Iron and Steel Institute's Steel Packaging Council, the Can Manufacturers Institute, and selected food processors—announced that consumer awareness of the nutritional values and taste appeal of canned food is growing and shows no signs of slowing down. The latest results from a National Family Opinion Survey, commissioned by the CFA, found that an increasing number of consumers understand that canned foods are as nutritious and convenient as fresh and frozen foods.
In the survey, when asked the question, "compared to their fresh counterparts, do you feel that canned foods are more, less, or equally nutritious when prepared for the table," 38% of the total sample answered "more and equally." This has increased by 6.3% from 1997. When asked the question, "compared to their frozen counterparts, do you feel that canned foods are more, less, or equally nutritious when prepared for the table," 56% of the total sample answered "more and equally." This is an increase of 2.6% from 1997.
Consumer perceptions of canned food are on par with a recent study conducted by the University of Massachusetts, which found that recipes using canned ingredients are similar in nutritional values and taste appeal to those made with fresh/frozen ingredients. The study tested 40 recipes and analyzed the nutritional content, taste, appearance, color, aroma, and texture of dishes prepared with canned, fresh, and frozen ingredients.
--- PAGE BREAK ---
The Banquet product may serve as a good illustration, combining canned ingredients with a mix to achieve high quality and convenience. Obviously, there is potential for other such products in the marketplace. (As noted in July's Ingredients section, a ready-to-eat meal can be quickly and conveniently prepared using Supper Bakes, introduced by Campbell's, Camden, N.J. Ingredients needed for the meal comes in a box, which contains a can of baking sauce; a seasoning packet; rice, pasta, or stuffing; and a crumb topping. Meat, however, has to be added.)
Bags are also playing a very important role in today's convenience foods. A foodservice line of fully cooked meat solutions was launched by Rip-N-Ready Foods. Packed in shelf-stable 5-lb bags, these convenient heat-and-eat meat and poultry dishes include such items as Shredded Beef, Chicken, or Pork in Broth; BBQ Beef, Pork, or Chicken; Yankee Pot Roast; Beef Stew; and Beef Tips in Gravy.
As noted in the July Ingredients section, Farmland National Beef, Inc., recently introduced a fully cooked, seasoned ground beef product in a resealable bag. Called Farmland Ground & Browned, the fresh beef product is ready to microwave and eat, reducing preparation time for many meals.
Pasta. An array of pasta convenience foods in the marketplace offer numerous choices when it comes to the degree of convenience the consumer is desiring at that moment. Years ago, a convenience food would have been a macaroni and cheese kit—cook the noodles, add the cheese powder, mix in a little milk or water, and you had your meal. Or it might have been canned ravioli—open the can, spill out the contents in a pot, heat it up, and it was time to eat. Or it might have been a frozen pasta meal—heat it in the oven or microwave, and again you had your dinner. But today, pasta products are evolving toward more and more convenience.
It's Pasta Anytime™, an alternative to frozen meals, is a freshly cooked pasta meal featuring separate pouches of already cooked, firm yet tender pasta and slow-simmered tomato sauce. Distributed by Gourmet Specialties Co., Columbus, Ohio, the product requires no refrigeration, is available in a single serving size, and should be microwaved in three minutes. Varieties include Spaghetti Style Pasta with Traditional Tomato Sauce, Spaghetti Style Pasta with Tomato Beef Flavor Sauce, Penne with Tomato Mushroom Sauce; and Penne with Tomato Italian Sausage Flavor Sauce.
Betty Crocker® Bowl Appetit!, distributed by General Mills, Minneapolis, Minn., requires the addition of hot water. The product is then microwaved, and the result is a dish such as Pasta Alfredo.
A quick-to-make pasta and sauce combination, Ragu® Express™ has been introduced by Unilever Bestfoods. The ready-to-heat product contains six single-size servings of quick-cook spiral pasta and real Ragu sauce in a sealed package. It is available in three varieties—Traditional Tomato, Sweet Tomato Garlic, and Classic Meat Flavor.
Ingredient developments may help solve functional problems associated with noodles. For example, tapioca starches, available from National Starch and Chemical Co., Bridgewater, N.J., can impart elasticity and firmness to instant oriental noodles. Called Elastitex™, these modified starches can improve the elasticity in noodles when 5–15% of the wheat flour is replaced. They help the water penetrate the protein matrix, allowing noodles to cook out rapidly in boiling water or in hot water addition systems. The starches are also said to reduce swelling in cooked noodles, significantly extend bowl life, and shorten cooking time due to a fast hydration rate and low gelatinization temperature.
--- PAGE BREAK ---
Sauces. The development of a wide array of different sauces can especially make a difference in the manufacture of convenience foods.
Consider, for example, the different varieties found in a line of frozen pizzas, California Pizza Kitchen, available from KPC Foods, Glenview, Ill. BBQ Recipe Chicken is a pizza topped with white chicken, barbecue sauce, smoked Gouda cheese, mozzarella cheese, red onions, and cilantro. Thai Recipe Chicken is a pizza crust topped with spicy peanut sauce with roasted peanuts (this would also be good application for the "peanuts" section discussed earlier), white chicken, mozzarella cheese, carrots, bean sprouts, green onions, and cilantro. Garlic Chicken is a pizza crust topped with Bordelaise butter sauce, white chicken, mozzarella cheese, onions, roasted garlic, and parsley. Other varieties (as well as sauce opportunities) include Five Cheese and Tomato, Sausage Pepperoni and Mushroom, Rosemary Chicken Potatoes, Portobello Mushrooms, and Southwestern.
Earlier, this section discussed some of the new developments in pasta. Recently introduced to the marketplace is Prego® Pasta Bake Sauce specially blended for baking. Varieties include Tomato, Garlic, and Basil, Three Cheese Marinara, Hearty Meat Sauce, and Mushroom with Garlic and Onion. According to the manufacturer, there is no need to pre-cook pasta, and it takes five minutes to prepare.
A Dijon-flavored, soy-based sandwich spread has been developed as a heart healthy alternative to traditional spreads by Vitasoy USA, Inc., South San Francisco, Calif. Called Nasoya® brand Dijon Style Nayonaise™, the product is suitable for use in sandwiches, salads, fish, and dressings. The natural tofu-based mayonnaise alternative is said to be rich and creamy, and is cholesterol and dairy-free.
Other possibilities for sauces almost seem endless. Imagine, for example, using A.1 Sauce or Grey Poupon Dijon Mustard on shrimp or other seafoods. These products, available from Kraft Food Ingredients as a result of its acquisition of Nabisco, may be used as taste and color enhancers in frozen and refrigerated entrees. They are ideal for use as full-bodied sauces, spreads, or glazes, and work well in any meat, poultry, or fish application.
As an alternative to ketchup for over-sized, crinkle-cut French fries, Robertet Flavors, Piscataway, N.J., has developed a dairy-based condiment formulation which the company highlighted at the IFT Food Expo. The savory sauce is made with sour cream and a combination of cheese, ginger, lime zest, cilantro, and Natural Cooling Enhancer Flavors.
Rice. While rice is a major food staple in many countries of the world, in the U.S. rice has been associated primarily with a variety of ethic cuisines, or as an ingredient in such products as puddings or soups. Today, rice is increasingly making its impact in convenience foods.
A new frozen Japanese-style entree, Chinese Seafood Don (Seafood Chop Suey Over Fried Rice), was recently introduced by Ajinomoto USA, Inc., Paramus, N.J. Consisting of Cantonese-style seasoned seafood and vegetables over fried rice, this entree is the fifth in the company's series of frozen rice-bowl dishes, following the Chicken Curry Don, Chicken Teriyaki Don, Sukiyaki Don, and Gyu Don (sliced beef and onion over rice) meals.
According to the manufacturer, "Rice bowl meals (known as don in Japanese) have always been a part of the Japanese culinary landscape, and we are happy to see growing interest in this category in the U.S."
A variety of rice bowls representing different cuisines of the world are available today, making rice extremely flexible, functional, and nutritious, as well as convenient. Uncle Ben's line of rice bowls, for example, includes Turkey Wild Rice and Cranberries, Chicken Fried Rice, Teriyaki Stir Fry Vegetable, Beef Fajita, Sweet and Sour Chicken, Homestyle Chili with Beans and Rice, Honey Dijon Chicken, and others.
In frozen vegetable entrees, rice complements well the other ingredients. Green Giant has such offerings as Oriental Rice (rice, peas, carrots, and green onions) and White and Wild Rice and Green Beans.
--- PAGE BREAK ---
Cookie as an Ingredient. Oreo®cookies have gone through a variety of changes since the original. Today at the supermarket, we can find Oreo Chocolate Sandwiches in a variety of versions, including Mini, Reduced-Fat, Double Stuf Chocolate, Chocolate Creme, and the always interesting and novel Milk Changers.
Equally exciting, however, is the use of these cookies as an ingredient in a wide array of applications. Acquired by Kraft Food Ingredients through its acquisition of Nabisco, the ingredient is offered in such easy-to-use forms as chocolate basecake crumbs, pie crusts, 3-inch wafers, and crumbled cookie pieces.
The basecake crumbs are cookie bits that work well in ice cream applications as well as in a variety of baked and ready-to-eat products. The crumbs can be pressed into a crust which may be baked or frozen according to a processor's needs.
Manufacturers can take advantage of 3-inch wafers to use as the base in fillings or to line the sides of pans in baked and frozen desserts or as a garnish for frozen ice cream desserts. The wafers are also suitable for use in confectionery applications such as a base for s'mores or dipped in a chocolate coating and sprinkled with nuts or other toppings.
Crumbled cookie pieces, suitable as ingredients in desserts or as toppings, are available in three different sizes—small, medium, and large crunch.
A visit to the store can find the ingredient in such applications as ice cream sandwich bars, cones for ice cream, yogurt, cereals, baked goods, and other convenience foods.
Earlier, I mentioned that this Ingredients section, along with the previous two, have all dealt with different aspects of convenience. Many of the developments discussed in these articles as well as others will have future impact on the continuing evolution of convenience foods in terms of quality, taste, texture, health, and even novelty.
A number of starches offering specific functionalities depending on your needs will continue to play a key role in product development. For example, a variety of potato and tapioca starches, available from Avebe America, Inc., Princeton, N.J., can be used in convenience foods either cold or hot processed. Paselli™ EZ Cold Water Swelling Starches have intact granules, giving a product texture similar to cook-up starches without heat. For hot processing, Farinex-modified tapioca and potato starches provide the benefits of optimum texture, clean flavor, and high viscosity. Both lines of starches have stability to various acid, shear, heat, and freeze-thaw conditions, enabling food manufacturers to maintain a fresh home-made flavor and texture in the preparation of convenience foods.
A native waxy rice starch, marketed under the name Novation, offers functional properties resembling those of modified starches for use in frozen convenience foods. The ingredient allows a food manufacturer to prepare foods that will readily reconstitute from frozen, producing a desirable texture without gelling or syneresis. Because it imparts a smooth, short texture and does not set to a gel, the starch is especially suited for products such as retorted soups, gravies, and cook-up-at-home preparations.
Flavors that duplicate a home cooking quality continue to be developed for convenience foods. Homestyle Flavors, available from Innova, a Griffith Laboratories Co., Oak Brook, Ill., are suited for applications where the nuances of a specialized cooking process such as sauteing or outdoor barbecuing are desired. Available in an easy-to-use form, the natural flavors are said to add a home-made dimension to convenience foods and can be customized to fit processing parameters.
A wider array of flavors are available today, making possible more choices in the convenience area. Today, it's possible to have pizzas that taste like Asian entrees, crisp snacks that duplicate the taste of coffee, potato chips that taste like apple pie, and so on.
New product development and marketing solutions will also have impact on future convenience foods. In the August Ingredients section, we discussed a strategic alliance formed by three companies—Roche Vitamins, Inc., Givaudan, and TetraPak—to provide fortified beverage manufacturers with a broad range of resources and innovative capabilities. Obviously such alliances can benefit manufacturers of convenience foods.
Convenience foods have come a long, long, way, and their evolution will continue.
--- PAGE BREAK ---
PRODUCTS & LITERATURE
Artificial Black Cherry Flavor may be used in candy, baked goods, puddings, gelatin desserts, cereals, beverages, and a variety of other products. The flavor, available in liquid or spray-dried forms, is said to create a fresh cherry juice type character. The manufacturer recommends a usage level of 0.05–0.25% in the finished product. When used at higher dosages, the flavor reportedly yields a somewhat intense note. For more information, including samples, write to Ottens Flavors, 7800 Holstein Ave., Philadelphia, PA 19153 (phone 215-365-7800; fax 215-365-7801)—or circle 300.
Flavor Enhancer—called Mag-Nifique—is said to intensify sweetness without adding flavor. Derived from the active molecule in licorice root extract, the product can also reduce the bitterness in high-intensity sweetener systems; mask the off-notes in vitamins and minerals; increase flavor impact; add mouthfeel to low-fat foods, and stabilize foaming in beverages. Potential applications include beverages, baked goods, flavored toppings or frostings, puddings, dairy products, meat products, chewing gum, and a variety of other products. The flavor enhancer is effective in low dosages—typically 5–100 ppm. For more information, write to Wixon Fontarome, 1390 E. Bolivar Ave., St. Francis, WI 53235-4521 (phone 414-769-3000; fax 414-769-3020)—or circle 301.
Supergelling Food Gum —called Methocel® SG A45M methylcellulose—is described as a functional protein with egg white functionality. With a lower gel temperature than egg white and greater efficiency, the second-generation gum remains gel stable even down to room temperature for extended time periods, enhancing the texture of cooled foods. Already used in formed seafood and vegetable protein-based food products such as veggie patties and sausages, the supergelling products are now suitable for an even broader application range. For more information, write to The Dow Chemical Co., 100 Larkin Center, Midland, MI 48674 (phone 989-636-8068)—or circle 302.
Vinegar Toners are designed to mellow the raw, harsh, acid taste of white distilled vinegar. When added to white distilled vinegar, the toners give it the flavor, aroma, and, if needed, the color of whatever variety of vinegar that is being replaced or simulated. The toners also promote optimal product quality by ensuring uniformity of these characteristics from batch to batch. For more information, write to David Michael & Co., Inc., 10801 Decatur Rd., Philadelphia, PA 19154 (phone 215-632-3100; fax 215-637-3920)—or circle 303.
Pure Vanilla, Madagascar Bourbon, is suitable for use in sauces and marinades for seafood dishes. Adding savory nuances and sweetness to marinades, the pure vanilla has a particular affinity for shrimp, scallops, and white fish. Made using an exclusive cold extraction process, the full-bodied vanilla has no off-flavors to conflict with the mild seafood. It also helps tame the acidity of other marinade ingredients such as tomato or vinegar. For more information, write to Nielsen Massey Vanillas, 1550 Shields Dr., Waukegan, IL 60085-8307 (phone 847-578-1550; fax 847-578-1570)—or circle 304.
by DONALD E. PSZCZOLA
Associate Editor