For the past four years, I've been doing an annual ingredients section on "emerging ingredients." As I've defined them in the past, these novel cutting-edge developments may shape parameters for future ingredients, helping us to rethink what they are, what technologies are used in their production, and what roles they play in health, functionality, and convenience.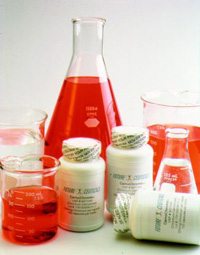 This year we certainly have a wide array of ingredients to choose from. Since our Annual Meeting was in Anaheim this year (and that's not too far away from Hollywood), I thought we might organize these ingredients by specific categories, sort of like they do at the Oscars. Only instead of having "Best Actor" or "Best Director," we'll have categories like "Emerging Sweetener" and "Emerging Carotenoid."
And, of course, when talking about emerging ingredients, there are always a few interesting surprises along the way. For example, we'll be describing an enzyme derived from seaweed that may be useful in bakery applications. Or colored varieties of potatoes that are rich in antioxidants. Or new beverages formulated with oat-derived ingredients. Or a mushroom extract known for its immune support properties.
And these are only some of the many innovative examples that we'll be seeing.
Let's now look at some of these emerging ingredient developments. They've been broken down into 10 categories: sweetener, lipid product, carotenoid, fiber, enzyme, soy developments, fungi, nutrient, antioxidant, and spuds (a.k.a., potatoes).
Emerging sweetener. The most recent "emerging" sweetener is neotame, a no-calorie product developed by The NutraSweet Co., 699 N. Wheeling Rd., Suite 103, Mt. Prospect, IL 60056 (phone 847-463-1705; fax 847-463-1755). The sweetener, the subject of a feature article in this month's Food Technology (see page 24), is expected to receive approval from the Food and Drug Administration in the near future.
Neotame is produced by hydrogenating aspartame with 3-3-dimethylbutylaldehyde—a chemical change which increases the sweetness level. The product is said to be 40 times sweeter than aspartame and 8,000 times sweeter than sucrose. It is also sweeter than other no-calorie sweeteners available in the marketplace (for example, sucralose is 600 times sweeter than sucrose; saccharin, 300 times; and acesulfame K 200 times).
In addition to its high sweetness potency, the product is said to offer a taste profile that is clean with no bitter or metallic notes; provide special flavor enhancement properties; and exhibit functionality in a variety of foods and beverages, including tabletop sweeteners, beverages, frozen desserts, ice cream, yogurt, candy, chewing gum, desserts, bakery products, toppings, fillings, fruit spreads, cereal, and many other products.
--- PAGE BREAK ---
Very small amounts of neotame are needed to sweeten foods, noted Glenn A. Corliss, Senior Food Scientist at NutraSweet. He recommended 5.3 mg in carbonated soft drinks (355 mL), 3.8 mg in powdered soft drinks (240 mL), 3.4 mg in yogurt (225 mL), and 0.27 mg in chewing gum (1 stick, 2.7g).
Corliss observed that one of the more interesting applications is in chewing gum. Neotame can extend the sweetness of chewing gum longer than other sweeteners. Furthermore, if it stays sweeter longer, then the flavor is perceived longer.
The sweetener is very stable in dry form, and studies show that it has stability after five years of storage. Its stability in cola is comparable to that of aspartame at most normal temperatures; it has greater stability than aspartame in cake, surviving the baking step very well; and it has greater stability than aspartame in yogurt.
Neotame can be used alone in these food applications, or it can well work synergistically with other nutritive and non-nutritive sweeteners.
According to Harriett H. Butchko, Vice President, Medical and Scientific Affairs at NutraSweet, extensive research has been conducted on neotame to establish its safety as a sweetening ingredient. The sweetener is quickly metabolized and fully eliminated by the body via normal biological processes.
Butchko also stressed that no phenylalanine is formed upon metabolism and there is therefore no need for special PKU labeling.
Neotame is currently approved in Australia and New Zealand.
A petition to approve neotame for use as a tabletop sweetener was first submitted to FDA in December 1997. In 1998, a petition to approve neotame as a general purpose sweetener was submitted. FDA is currently reviewing the information, but the company expects approval in the near future. When that happens, more details about the sweetener and its role as an emerging ingredient will be included in Food Technology.
Emerging nutritional lipid product. A conjugated linoleic acid (CLA) ingredient for next-generation weight-control products has been developed by Lipid Nutrition, a company of Loders Croklaan Lipid Nutrition, 24708 W. Durkee Rd., Channahon, IL 60410-5249 (phone 815-730-5200; fax 815-730-5202).
Called Clarinol™ CLA Triglyceride, the lipid product is said to deliver the benefits of CLA, helping consumers achieve a better appearance through improved balance between fat and muscle. Processed from natural safflower oil, the product has the highest concentration of active CLA isomers available in a special triglyceride form.
--- PAGE BREAK ---
Furthermore, in addition to its weight-management benefits, the product has a clean taste; does not impart off-flavors, undesirable colors, or texture; and provides improved digestibility.
The product is available in two forms: as an odorless, clean, golden oil for translucent soft gel capsules and as a dispersible powder for use in a variety of applications. These may include ready-to-drink energy shakes, dry-mix beverages, baked goods, snack bars, and other formulations.
The photo above shows a nutrition bar made with the powdered ingredient. The dispersible powder contains microencapsulated oil with the highest available concentration of CLA in a special triglyceride form. The concentration of CLA in the powder enables a 58-g bar to deliver a beneficial dose of 2 g of CLA, including the most-active isomers. The innovative triglyerceride form has a clean flavor suited to flavor-sensitive food formulations and does not produce digestion issues that can be found with other CLA forms.
A number of studies in humans and animals have reportedly indicated that CLA can decrease body fat and increase lean body mass, this effect most likely resulting from two specific CLA isomers. CLA works so that storage of fat is decreased and fat is burned at a higher rate, while muscle is preserved, leading to a reduction in fat and an increase in lean body mass.
However, according to the manufacturer, previous CLA products had disadvantages, such as an unappealing color, soapy taste, or digestion problems. The development of this product is said to provide an appealing alternative.
Lipid Nutrition is licensed by the CLA patent holder, the Wisconsin Alumni Research Foundation, to manufacture and market CLA products for dietary supplements. More information on these products can be obtained from the Web site www.ClarinolOnline.com.
Emerging carotenoid. Actually, lycopene—a potent antioxidant found in tomatoes and a variety of red fruits and vegetables—has been in the news quite a bit over the past couple of years. However, there are several recent developments that I feel will help push this product along as an emerging ingredient.
First, of course, are continuing studies on lycopene's health properties. The National Cancer Institute is funding the first randomized clinical trial to study the effects of tomato lycopene complex and those of soy isoflavones on prostate health. The trial, conducted at the H. Lee Moffitt Cancer Center & Research Institute in Tampa, Fla., is assessing the effect of supplementing a group of patients who have cancer that hasn't spread beyond the prostate, with various doses of either Lyc-O-Mato® tomato complex or soy isoflavones prior to radical prostatectomy.
Previous research has shown a correlation between the natural tomato complex and reduced risk and progression of prostate cancer. The present study will assess the effects of varying dosages of the lycopene complex on prostate cancer cell growth. Secondary objectives of the study include evaluation of the effect of these natural compounds on the levels of serum PSA (prostate-specific antigen)—a common marker used to detect progression of prostate cancer. The researchers hope to discover the actual mechanism by which these nutritional agents act at the cellular level and how they prevent prostate cancer in human populations. Results are expected in 2003.
--- PAGE BREAK ---
In this month's Food Technology, the Nutraceuticals & Functional Foods column (see page 67) will explore several cancer-preventing ingredients such as lycopene. The column will highlight recent research supporting their cancer-preventing properties and look at how food manufacturers are utilizing them.
Second, a lycopene product manufactured by Roche Vitamins Inc., 45 Waterview Blvd., Parsippany, NJ 07054-1298 (phone 800-526-0189; fax 973-257-8429) has been self-affirmed as GRAS through independent evaluation by a panel and can now be formulated into specific foods and beverages. Called Roche Lycopene, it is available in both water-dispersible and oil-soluble forms and is well suited for a diverse array of products, including nutrition bars, fruit drinks, juices, soft drinks, milk drinks, meal replacement drinks, salad dressings, yogurt, puddings, custards, gelatins, soups, and several other possibilities. The product is stable, easy to process, and will not affect the taste profile of food and beverage applications.
Third, a synthetic lycopene product has been developed by BASF Corp., 3000 Continental Dr. N., Mount Olive, NJ 07828-1234 (phone 973-426-2600; www.basf.com). Marketed under the name LycoVit®, the product is determined as GRAS based on scientific procedures by an external panel of experts, and a notification of this determination is being submitted to the Food and Drug Administration. The experts determined that the synthetic version is substantially similar to naturally occurring lycopene and is safe to use in conventional foods for nutritional fortification. The product is available as a powder for dietary supplements and certain foods requiring compression; a cold-water-dispersible form for use in beverages and other water-based products; and a dispersion in oil used for soft gels and oil-based foods such as salad dressings and cheese spreads.
Emerging fiber. A series of new beverage formulations containing an oat-derived soluble dietary fiber that reduces the risk of coronary heart disease and lowers blood cholesterol has been developed by Arthur D. Little (ADL), Cambridge Mass., in conjunction with FutureCeuticals, Inc., a subsidiary of Van Drunen Farms, Momence, Ill.
The beverages are formulated with Nutrim, the newest generation of oat bran which features a highly concentrated amount of oat beta-glucan. The Food and Drug Administration has approved oat beta-glucan as the component in oats that lowers cholesterol. The ingredient was originally developed and patented by the U.S. Dept. of Agriculture as a food additive to act as a healthy replacement for butter, oil, cream, and other fats.
Van Drunen Farms licensed the USDA technology and involved ADL in developing a line of beverages that contained sufficient amounts of oat beta-glucan to meet the requirements of FDA's Nutrition Labeling and Education Act health claim, while also having the equivalent flavor, mouthfeel, and texture as the leading meal replacement and smoothie beverages now on the market.
--- PAGE BREAK ---
The beverage formulations include cran-raspberry and mango-orange smoothies and chocolate meal replacements. Also created was a low-carbohydrate version for use by athletes and people on certain weight-reduction programs.
According to George Inglett, the USDA scientist who first developed and patented the ingredient, "My original intention in developing oat beta-glucan into a food ingredient was to provide people with a convenient and palatable way to lower their cholesterol. These new beverage formulations developed by Arthur D. Little will now make the profound health benefits of oat beta-glucan available to more Americans."
ADL and Van Drunen Farms are now seeking to partner with a major food manufacturer to bring the cholesterol-lowering beverages to the market.
More information about this development can be obtained from Arthur D. Little, Inc., Acorn Park, Cambridge, MA 02140-2390 (phone 617-498-5000; 617-498-7200; www.adl.com) or from FutureCeuticals, a subsidiary of Van Drunen Farms, 300 W. 6th St., Momence, IL 60954-0009 (phone 815-472-3100; fax 815-472-3850; www.vandrunenfarms.com).
Emerging enzyme. An enzyme derived from seaweed has been launched by Danisco Cultor USA, Inc., P.O. Box 26, New Century, KS 66031-0026 (phone 913-764-8100; fax 913-764-5407). The enzyme hexose oxidase, also known as HOX, can be used by the bread industry and in the production of cheese and other foods.
The company has taken over and developed a discovery made a couple of years ago by the Denmark-based Biotechnological Institute, an independent contract research and consultancy organization serving the biomedicine, biotechnology, and food industry areas. Researchers at the Institute discovered that HOX could be useful as a food ingredient. However, the content of HOX in seaweed is so low that a profitable production based on seaweed extracts could not be established.
According to developers at Danisco, they can now, through modern biotechnological methods, produce the enzyme in sufficient quantities and in a way that is both environmentally and financially viable. "We have great expectations for the enzyme and regard it as yet another important part of our efforts to develop Danisco's leading position within functional food ingredients," said a representative from the company.
The emerging enzyme allows bakeries an alternative to bromate and ascorbic acid as bread-improving agents.
The use of the enzyme has reportedly been approved by food authorities in the U.S., and similar approvals are expected within a short time in Europe and other areas. The enzyme will be available to customers within a few weeks, noted the manufacturer.
--- PAGE BREAK ---
Emerging soy developments. A new line of soy isolates, recently named Prolise, has been developed by Cargill Soy Protein, 15407 McGinty Rd. W., Wayzata, MN 55391 (phone 952-742-5298; fax 952-742-2185; www.cargillfoods.com). The soy ingredients, developed by a proprietary technology, are said to have a bland flavor and high protein content, making them especially suitable for incorporating into food products to meet FDA's soy protein health claim.
According to the manufacturer, the soy isolates exhibit superior taste, solubility, and mouthfeel. They work well in a variety of foods and beverages, including dairy-like products, infant formulas, processed meat and poultry, meat alternatives, baked goods, and other prepared foods. In addition to their health benefits, these isolates provide such functionality properties as water-holding, emulsification, and gelling which helps to maintain or improve food quality.
The expanding line of isolates enables the company to meet the varying application needs of specific products. For example, a high-viscosity, high-gelling isolate can be formulated to produce meat substitutes that have a meat-like texture. A low-viscosity, highly soluble isolate would be effective for use in a ready-to-drink nutritional beverage.
Meantime, across the ocean, Japan has been developing a variety of novel soy ingredients that offer improvements over previous products.
A versatile soy derivative manufactured by Fuji Oil Co. is a soy peptide that has an amino acid composition similar to that of soy protein. Marketed under the name Hinute, the ingredient is highly water soluble in alkaline and acid conditions, and its viscosity is much lower than that of soy protein. Properties include increased absorption, promotion of fat metabolism, and anti-fatigue effect.
A soluble soy polysaccharide called Soyafibe-S has been developed by Mitsubishi International Corp., in coordination with Fuji Oil Co. Made using special technologies for extracting and refining water-soluble polysaccharides from soybeans, the ingredient offers a variety of benefits. According to the manufacturer, it has up to 70% dietary fiber, emulsifying and film-making properties, and the ability to stabilize protein molecules in a low pH range, especially below pH 4.0.
A soy flour called Uni-Cell is made by Japan Cell Foods using enzymatic technology that breaks down soy cells into their constituent parts. The result is that the flour is free of beany taste and odor typically associated with conventional soy flours, while maintaining its nutritional value.
More information about these developments from Japan can be obtained from Mitsubishi International Corp., 520 Madison Ave., New York, NY 10022 (phone 212-605-2408; fax 212-605-1810).
Emerging fungi. A naturally derived mushroom extract recognized for its immune support properties recently won the Nutracon Best New Product of 2002 award for Quality of Life Labs, part of the Maypro Industries group, 2700 Westchester Ave., Purchase, NY 10577 (phone 877-937-2422; www.q-o-l.com).
--- PAGE BREAK ---
The product, active hexose correlated compound or AHCC, is described as a safe and natural immune-enhancing supplement with documented clinical efficacy. Discovered in Japan 14 years ago, it has been part of 325 clinical studies conducted at Japanese institutions such as Hokkaido University, Kyorin University, and Teikyo University. Currently in Japan, more than 700 hospitals and medical clinics recommend AHCC to local patients as part of an immune enhancement maintenance regimen.
Furthermore, several studies are scheduled in the U.S. for 2002 at institutions such as Columbia Presbyterian and Faulkner Hospital.
Nutracon is an educational and networking event for top-level executives in the cosmeceutical, dietary supplement, nutraceutical, and functional/medical food industries. Winning the special award may suggest that other mushroom products or mushroom-derived ingredients may be on the horizon or may give impetus for their development.
Mushrooms, of course, are fungi, and from fungi have come several antibiotics. However, research is showing that they demonstrate other desirable medicinal benefits such as immune enhancement and maintenance and may have potential in treating immune-system related disorders.
Emerging nutrient. In 1998, the National Academy of Sciences established choline as an essential nutrient and set an adequate intake level of 550 mg/day for men and 450 mg/day for women. In August 2001, the Food and Drug Administration authorized the use of nutrient content claims for choline that will help consumers identify foods that provide a nutritionally significant amount of choline.
Recent ingredient developments are reinforcing or strengthening choline's status as an emerging ingredient.
For example, choline-rich soy lecithin fractions for use in fortification of food products has been introduced by Central Soya Co., Inc., 1946 W. Cook Rd., Ft. Wayne, IN 46818 (phone 260-425-5620; fax 219-425-6470). The line of soy lecithin fractions available in powdered and liquid forms will allow food processors to easily fortify their foods with a highly bioavailable source of choline.
Also, an encapsulated choline chloride, marketed under the name Vitashure™, has been developed by Balchem Encapsulates, P.O. Box 175, Slate Hill, NY 10973 (phone 877-222-8811; fax 845-355-4204; www.balchem.com). The product is said to mask the taste and overcome the odor and instability problems associated with choline to help manufacturers cost-effectively fortify any product.
Potential food applications for choline fortification include cereals, breads, nutrition bars, beverages, frozen foods, dairy products, and a variety of other foods and beverages.
Emerging antioxidant. A water-soluble plant extract exhibiting high antioxidant properties in a range of food applications has been developed by Israel-based RAD Natural Technologies Ltd., a biotechnology company specializing in extraction and purification of active ingredients from botanical sources. Extracted from an edible herb species belonging to the Labiatae family, the extract is marketed under the name Origanox WS, and is available from Barrington Nutritionals, 500 Mamaroneck Ave., Harrison, NY 10528 (phone 914-381-3500; fax 914-381-2232; www.barringtonchem.com).
--- PAGE BREAK ---
The main active ingredient in the extract is rosmarinic acid, a phenolic acid known for its significant antioxidant capabilities and therapeutic properties. It is offered in various standard grades of antioxidant activity, and is considered GRAS. It is recommended for use in both fresh and processed applications of meat, poultry, and fish products to prolong shelf life and preserve freshness.
The extract is stable under high temperatures, very active in low dosages, and highly effective for water systems and emulsions of up to 90% fat. Other applications include beverages, dressings, baked products, marinades, mayonnaise, snacks, spices, seasonings, and natural pigments.
Data sheets are available providing (1) an analytical comparison between the extract and rosemary oil, and (2) an analytical comparison between the extract and vitamin C, vitamin E, BHA, and TBHQ in emulsions. According to this literature, the extract was found to be superior in delaying and inhibiting oxidation in emulsions compared to rosemary oil. Furthermore, the data showed that the extract, at a concentration of 0.02%, was more effective than BHA at the same concentration as well as vitamins C and E at concentrations of 0.1%. Also, the tests showed the potential of the extract in protecting beta-carotene in water systems such as soft drinks.
Emerging chromium supplement. A metabolic chromium supplement that has been proven in in-vitro and in-vivo studies to aid in glucose metabolism, decrease insulin resistance, and maintain healthy blood cholesterol and triglyceride levels, has been introduced by FutureCeuticals, 300 W. 6th St., Momence, IL 60954-0009 (phone 815-472-3100; fax 815-472-3850).
Chromium, which can be found in brewer's yeast, whole-grain cereals, broccoli, prunes, mushrooms, and beer, has long been known to be an essential trace metal involved in glucose metabolism and the regulation of insulin's action. The product developed—called CarnoChrome—is said to be a highly efficacious and safe form of chromium useful in the treatment of Syndrome X and insulin resistance.
According to the manufacturer, the supplement, when taken in doses from 200 to 1,000 micrograms/day, can aid in glucose uptake into muscle cells, which is essential for proper metabolic function and maintenance of healthy body weight.
Emerging spuds. Colored varieties of potatoes that are rich in antioxidants have been developed by USDA-ARS Vegetable and Forage Crops Production Research Unit, 24106 N. Bunn Rd., Prosser, WA 99350-9687 (phone 509-786-9252; fax 509-786-9277; www.ars.usda.gov/is/AR).
These colorful potatoes offering nutrition and variety were the subject of an article appearing in the October 2001 issue of Agricultural Research (Vol. 49, No. 10), a monthly publication of USDA's Agricultural Research Service.
According to the article, ARS geneticist Charles R. Brown has developed orange-fleshed potatoes with up to four times the amount of the antioxidants zeaxanthin and lutein as white potatoes. In a blindfolded taste test of boiled, diced potatoes, consumers preferred the flavor of the orange potatoes to that of the white ones.
Also, Brown has developed dark-red and dark-purple-fleshed potatoes that have more than four times the antioxidant potential of current commercial varieties and achieved scores for antioxidant capacity comparable to Brussels sprouts, kale, or spinach.
--- PAGE BREAK ---
In addition to their increased health benefits, these potatoes can provide new flavors and a novel, colorful appearance. The article hypothesizes that potato dishes of the future may include orange mashed potatoes and purple French fries. (Try to imagine how ketchups of different colors will figure in all this. Eating a meal may become a real artistic experience. But try not to have your ketchup clash with your potato. That could be a real faux pas.)
Brown notes that some of his experimental breeding lines may be ready for commercial testing once enough seed is available.
Innovative products make debut at the FMI Show
A wide range of innovative food products and beverages were introduced at the Food Marketing Institute Supermarket Industry Convention and Educational Exposition 2002, held in Chicago on May 5–7, 2002. These products make for an interesting side article in this ingredients section for a number of reasons.
First, many of them are emerging products or reflect the possible products yet to come to our supermarkets.
Second, some of these products have potential as innovative ingredients, creating novel flavors and textures.
Third, the emerging ingredients we've discussed earlier in this section may find potential use in these products or other products of their type. Try to image some of the combinations that may be possible. Soy in crustless bread for children? Neotame in flavored bottled water? Choline in cookie bars? Hot sauce varieties in colored mashed potatoes? And so on.
I think you can see that the following article makes for a very appropriate complement to the previous "emerging ingredients" section.
Here are only a few of the many innovative products that were launched at the FMI show.
Crustless bread. Packaged sliced bread without crust has been launched by Sara Lee Bakery Group, 8400 Maryland Ave., St. Louis, MO 63105-3668 (phone 314-259-7000). Called IronKids Crustless Bread, the 16-oz loaves offer full-size slices of bread with no crust. The slices are the same size, texture, and nutritional value as regular IronKids Special-Recipe Bread, a bread designed specifically for children. It contains as much fiber as wheat bread and has four times the calcium of most other white breads.
Enriched waters. Several bottled water products were recently introduced. Here are some examples:
• A line of nutrient-enriched bottled water products was highlighted by Baxter Healthcare Corp., One Baxter Pkwy., Deerfield, IL 60015 (phone 847-948-2000; www.baxter.com). Initial products in the Pulse line are marketed under the names, Heart Health Formula, Women's Health Formula, and Men's Health Formula. Each 500-mL bottle contains fewer than 40 calories and are said to be specially formulated to address the nutritional needs of the modern American lifestyle. The products are said to provide supplementary nutrition in a convenient form.
--- PAGE BREAK ---
• A purified water beverage with vitamins was unveiled by The Gatorade Co., P.O. Box 049003, Chicago, IL 60604-9003 (www.propelwater.com). The product, described as a fitness water, is lightly flavored and contains B vitamins for aiding energy metabolism and antioxidant vitamins C and E to help neutralize free radicals. It was created as an alternative to plain water for active individuals who typically drink water to stay hydrated. It is available in four natural flavors—lemon, berry, black cherry, and orange.
• A vitamin and electrolyte enhanced water called Glaceau Vitamin Water™ was featured by Energy Brands, Inc., 17-20 Whitestone Express Way, Whitestone, NY 11357 (phone 718-746-0087; fax 718-746-6282; www.drinkbetterwater.com). The water is available in 11 flavorful functional formulas, including power-c dragonfruit, balance cran-grapefruit, essential orange-carrot, endurance peach, energy tropical citrus, stress-b lemon-lime, rescue green tea, multi-v citrus frost, defense lemon ice, revive fruit punch, and focus kiwi-strawberry.
Grape-sized kiwi. Kiwi fruit is available in a new "baby"size from Hurst's Berry Farm, 23301 SW McKibben Rd., Sheridan, OR 97378 (phone 503-843-3185; fax 503-843-4120; www.hurstsberry.com). Baby Kiwis are reportedly no larger than a grape and have the same juicy taste of a regular-sized kiwi fruit and may even be sweeter. They have a smooth edible skin, emerald green interior, and delicate black seeds in the center. The specialty fruit are packaged in plastic clamshells that provide cushioned pockets for each piece of fruit. They may be used as a bakery ingredient for tarts and cakes, an addition to salad recipes, and a nutritious snack.
Citrus-flavored mayonnaise. Mayonnaise with a refreshing citrus taste has been introduced by Kraft Foods Inc., Three Lakes Dr., Northfield, IL 60093-2753 (phone 847-646-2000; fax 847-646-2800; www.kraftfoods.com). The product, Kraft Mayonnaise made with lime juice, has been developed especially for the hispanic market. Called Mayonesa, the product combines the taste of mayonnaise with a light lime flavor and is packaged in an 18-oz squeeze bottle.
Hot sauce has a new taste. A new flavor of Tabasco Sauce—Chipotle Pepper Sauce—has been developed by McIlhenny Co., 601 Poydras St., Suite 1815, New Orleans, LA 70130 (phone 504-523-7370; fax 504-596-6442; www.TABASCO.com). Made from red jalapeño peppers that are slow-smoked, the pourable sauce is dark, is full-bodied, has a rich, smoky flavor, and provides a balance between heat and flavor. It may be used as a condiment, a recipe ingredient, a prepared sauce enhancer, a marinade, a basting sauce, or a smoky-flavored meat sauce.
Tubular pudding. Tubular refrigerated snacks have been launched by ConAgra Foods, Retail Sales, 3353 Michelson Dr., Irvine, CA 92612 (phone 949-437-1652; fax 949-437-3223; www.conagrafoods.com). The products, Hershey's™ Portable Pudding and Jolly Rancher™ Portable Gel Snacks, are available in refrigerated single-serve tubes and offer a fun and convenient way to enjoy two snacks, chocolate pudding and fruit-flavored gelatin. Both products were conceived and developed through a licensing agreement between Hershey Foods Corp. and ConAgra Foods.
Fresher spices. Bottled spices having built-in grinders to deliver fresh flavor and aroma have been introduced by McCormick & Co., Inc., 211 Schilling Cl., Hunt Valley, MD 21031 (phone 410-527-8753; fax 410-527-6005). Called Grinders, the convenient products are available in three varieties: black peppercorn; peppercorn medley, a combination of whole black, white, green, and pink peppercorns, whole allspice, and whole coriander; and Sea Salt, naturally harvested from the French Mediterranean and which tends to be coarser and have a higher concentration of minerals than table salt.
--- PAGE BREAK ---
Cheeses that strip. A cheese snack product developed in a new fun form for children is available from Kraft Foods Inc. Called Kraft Rip-Ums™, the 12 individually wrapped, easy-to-open sticks of cheese peel into 12 strips. The pasteurized processed cheese food has added calcium (20% of the RDA), a critical nutrient in a children's diet, and is offered in two flavors, American and Pizza.
Cookie bars. These cookie bars provide a new form for snacking. For example, M&M Mars, a division of Mars, Inc., Hackettstown, NJ 07840-1503 showcased three products: a crunchy cookie bar with Snickers® topping (Cookies & Snickers), a crunchy cookie bar with Milky Way® topping (Cookies & Milky Way), and a crunchy cookie bar with Twix® topping (Cookies &Twix).
From Kraft comes Chips Ahoy! Cookie Barz—chocolate chip cookies baked into a bar, with a layer of chocolate creme, a covering of fudge, and chip sprinkles—and Oreo Cookie Bars —sandwich cookies baked into a bar, with a layer of Oreo creme, a covering of fudge, and a sprinkling of cookie bits. The bars are individually wrapped and are suitable as a snack.
Yogurt smoothie. A new nonfat yogurt smoothie called Yoplait® Nouriche™ has been introduced by General Mills, Inc., P.O. Box 1113, Minneapolis, MN 55440 (phone 763-764-2311; fax 763-764-5000). The single-serve product, which is said to provide all the nourishment of a meal, is available in four flavors—Strawberry, Peach, Raspberry, and Tropical. One 11-oz serving of this smoothie has zero grams of fat as well as 20 vitamins, minerals, and protein. In addition, it contains live and active cultures found in all Yoplait products.
Gelatin snack. A low-calorie gelatin snack is now available from Dole Food Co., Inc., One Dole Dr., Westlake Village, CA 91362-4013 (phone 818-874-4000; fax 818-874-4625; www.dole.com). Called Dole® Reduced-Sugar Fruit-n-Gel Bowls™, the product combines low-calorie gel with pieces of natural fruit and is said to have 1/3 less sugar and 1/3 fewer calories than the regular version. The flavorful snack is available in such versions as Pears in Kiwi-Berry Gel and Papaya in Peach Gel.
Glazed nuts. Diamond of California, 1050 S. Diamond St., Stockton, CA 95205 (phone 209-467-6000; fax 209-467-6714; www.diamondofcalifornia.com) is offering new glazed nut products in original, butter toffee, apple cinnamon, and pecan pie flavors. They are suitable for snacking or as an ingredient or topping.
Candy that is Curiously Sour. A sour hard candy marketed for adults is a new addition to the Kraft's Altoids candies, that "curiously strong" brand imported from Great Britain. The new candy, Altoids Sours, is available in citrus and tangerine flavors and is described as "two flavors so sour they come in a metal tin."
by DONALD E. PSZCZOLA
Associate Editor