On July 12–16, 2003, food scientists and related professionals from around the world will attend the Institute of Food Technologists' 2003 Annual Meeting & Food Expo in Chicago, Ill., to explore new developments and share their knowledge. Concurrently with a technical program featuring more than 1,800 papers, the Food Expo will feature more than 925 companies from all over the world exhibiting their products and services in more than 2,400 booths.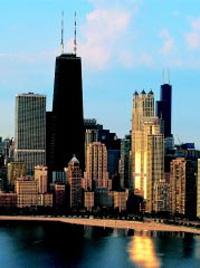 In the June issue, Food Technology's editors presented highlights of the technical papers and exhibits to help attendees determine in advance which of them they will want to make sure they get to. This Food Expo Preview Update will describe many of the exhibits whose information arrived too late to be included in the Food Expo Preview in the June issue. As in the June issue, Ingredients is covered by Don Pszczola, Nutraceuticals by Linda Ohr, Laboratory by James Giese, Processing by Peter Clark, Packaging by Aaron Brody, and Services by Sara Langen.
We hope that this additional information will help encourage you to attend the IFT Annual Meeting & Food Expo and will help you plan your schedule to get the best use of your time. The complete technical program and Food Expo listing as of press time were published in the June issue and are also available online at www.amfe.ift.org. You can register online, as well.
INGREDIENTS
•Booth theme reflects the future of ingredients. A booth theme, "Diner of the Future," will provide the opportunity to showcase a variety of foods that are made with healthy ingredients that provide desirable tastes and textures. These foods, prepared by culinary professionals, will be available for sampling, and include stir-fry, zucchini, carrot cake, French fries, cakes, doughnuts, and a fortified lemonade. Ingredients such as healthy oils (Enova), low-trans fats (NovaLipids), and vitamin E (230 Clear) will be highlighted in these dishes. ADM, 4666 Faries Pkwy., Decatur, IL 62526 (phone 217-424-5424; fax 217-424-5580; www.admworld.com, Booth 348.
•Liquid compounds added to the portfolio. The line addition of liquid forms of acetates, benzoates, carbonates, citrates, chlorides, lactates, phosphates, sorbates, and various acids and alkalis will be highlighted. The expanded capabilities are the result of AerChem, known as a supplier of dry compounds, working with Xena International, a Midwest-based liquid components supplier. AerChem, Inc., 3935 W. Roll Ave., Bloomington, IN 47403 (phone 812-334-9996; fax 812-334-1960; www.aerchem.com), Booth 3558.
• Polysaccharide provides texture improvement. Gum acacia, a polysaccharide of vegetal origin, provides stability, viscosity, film-forming, and emulsifying properties in beverage, confectionery, chocolate, baking, and dietary food applications. A coordinated research and development activity between Alland et Robert and several European food industries have been successful in using the polysaccharide as a replacement for gelatin in specific applications. Alland et Robert, 9 Rue De Saintonge, Paris, France 75003 (phone 33-144-59-21-31; fax 33-142-72-54-38; www.allandetrobert.fr), Booth 4725.
--- PAGE BREAK ---
•Enzyme applications spotlighted. A number of enzymes will be highlighted. Beta-glycosidase can be used to increase the total amount of aromatic compounds from the hydrolysis of their precursors that are present in a diglycosidic form. The application was primarily tested on wines and teas and was shown to dramatically improve their aroma. Yeast lactase, which is used for lactose hydrolysis to produce lactose-free dairy products, will also be shown. Amano Enzyme USA, 2150 Point Blvd., Elgin, IL 60123 (phone 847-649-0101; fax 847-649-0205; www.amano-enzyme.co.jp), Booth 1016.
• Portfolio of food phosphates unveiled. Food phosphates enhance the properties and performance of food and beverage products. A 2003 portfolio includes Levn-Lite®, a phosphate for heat-activated chemical leavening, and a new product for nutrition and fortification. Astaris LLC, Food Products Div., 622 Emerson Rd., Ste. 500, St. Louis, MO 63141 (phone 314-983-7530; fax 314-983-7636; www.astaris.com), Booth 153.
• Functionality of potato and tapioca starches will be demonstrated. Potato and tapioca starches are available for contributing functionality, versatility, and uniformity to a range of food applications. Customer assistance is provided in the selection and application of the appropriate cook-up, pregelatinized, and cold-water-swelling modified starches. Prototypes, demonstrations, and assistance will be offered at the booth. Avebe America, Inc., 4 IndependenceWay, Princeton, NJ 08543-5307 (phone 609-520-1400; fax 609-520-1473; www.avebe.com), Booth 4842.
• Innovative applications highlight microencapsulation technology. Microencapsulation technology for masking or maximizing flavors, extending shelf life, improving manufacturing processes, and developing new products will be highlighted in several innovation applications. Marketed under the name Bakeshure, microencapsulated ingredients—yeast, chemical leavening systems, and preservatives—will be shown in a variety of baked goods, including fresh baked goods and refrigerated and frozen doughs. Savory ingredients called Flavorshure will deliver enhanced taste, aroma, and release without compromising dough properties of baked goods. Confecshure® Fizz Foam for effervescent effects in confection and beverage applications will be featured in candy coatings and tablets. Balchem Encapsulates, P.O. Box 600, New Hampton, NY 10958 (phone 845-326-5600; fax 845-326-5717; www.balchem.com), Booth 5348.
• Applications showcase diversity of flavors. An exotic range of Asian and Latin-influenced tropical fruit flavors—Natural Red and White Guava, Kalamasi Yuzu, Kumquat, Tamarind, Jamaica, and Soursop—will be highlighted in several carbonated and ready-to-drink beverage applications. Other products highlighted will include Darjeeling and Macha Green Tea powders and flavors formulated in ice-blended Granita drinks; latest reaction coffee flavors in a milk cappuccino drink; new confectionery fruit flavors in jelly beans; and a proprietary long-lasting cool mint technology for chewing gum and hard candy applications. Blue Pacific Flavors & Fragrances, Inc., 1354 S. Marion Ct., City of Industry, CA 91745 (phone 626-934-0099; fax 626-934-0089), Booth 2270.
--- PAGE BREAK ---
• Specialty oil supplier makes key acquisitions. Shortenings that help reduce trans fatty acid levels, fruit-flavored margarines and spreads, and other specialty edible oils will be showcased by Bunge Foods. Recently, the company has combined the strategic strengths of CanAmerica Foods and Central Soya, offering a wider range of opportunities designed to meet the customer requirements. Bunge Foods, 885 N. Kinzie Ave., Bradley, IL 60915 (phone 800-828-0800; fax 815-929-8081; www.bungefoods.com), Booth 166.
• Highly concentrated dairy flavors available. Potent flavor elements in butter, cream, cheese, and other flavorful fats are unlocked by a special enzyme modification technology, delivering highly concentrated flavor in convenient powdered form. These natural dairy concentrates deliver up to 400 times the flavor strength of standard dairy ingredients, and are used at extremely low application levels (usually less than 1.0%). At typical application levels, they contribute less than 0.1% fat. Butter Buds Food Ingredients, 2330 Chicory Rd., Racine, WI 53404 (phone 262-598-9900; fax 262-598-9999), Booth 4156.
• Fat-based flakes offered in a range of melting points. Vegetable fat-based flakes available in a range of melting points will be showcased. A variety of flavors such as garlic, butter, and cinnamon can be added for convenience. In addition, a complete line of shortening and oils, including a variety of reduced- and no-trans-fat options, are available to meet customer's specific needs. Cargill Dressings, Sauces, and Oils, 15615 McGinty Rd. W., Wayzata, MN 55391 (phone 952-742-6627; fax 952-742-5503; www.cargillfoods.com), Booth 1748.
• Carrageenan may be used as a gelatin alternative. Carrageenan called CarraJell 27 may be used as an alternative for gelatin in marshmallows, confections, and baked goods. It may also be used in meat, poultry, and dairy products. Blends consisting of different gums using carrageenan as a base ingredient will be highlighted as well. Carrageenan Co., 3830 S. Teakwood St., Santa Ana, CA 92707 (phone 714-751-1521; fax 714-850-9865; www.CarrageenanCo.com), Booth 1417.
• Seasonings for salmon will be unveiled. New seasonings for seafood, with a particular emphasis on salmon, will be introduced. A natural, dry seasoning blend has application during the cooking process for salmon or other firm flesh fish. Chef Paul Prudhomme's Magic Seasoning Blends, 824 Distributors Row, Harahan, LA 70123 (phone 504-731-3590; fax 504-731-3576; www.chefpaul.com), Booth 429.
• Not just bananas. A wide selection of fruits—banana, mango, pineapple, papaya, and passionfruit—are available in a variety of forms, including purees, concentrates, individually quick frozen, juices, essences, and block frozen. Potential applications for these different forms will be discussed. Chiquita Brands Int'l, Inc., 250 E. Fifth St., Cincinnati, OH 45202 (phone 800-438-0015; fax 513-784-6790; www.chiquita.com), Booth 1365.
• Cheese sauce, other applications highlight ingredients. Culinary expertise will be showcased in a savory meat and dairy sauce utilizing seasonings, flavors, meat cultures, and sweeteners. Other products to be highlighted include gourmet cheeses demonstrating a variety of flavors, colors, and dairy cultures; meat sticks made with combinations of liquid and dry seasonings, and natural antioxidant systems; a beverage with enhanced stability; and a breath mint formulated with phytonutrients, sweeteners, and flavors. Also, a new color development making its debut at the show will be featured in this month's Ingredients section (see p. 74). Chr. Hansen, Inc., 9015 W. Maple St., Milwaukee, WI 53214 (phone 414-607-5700; fax 414-607-5959; www.chr-hansen.com), Booth 3158.
• Flavors created for healthy prototypes. Use of flavors and flavor-masking agents will be showcased in a variety of prototypes, such as an innovative protein soft serve, an iced beverage, a fortified green tea, and a citrus-flavored energy bar. A complete line of flavors is offered, including sweet, savory, dairy, and masking, and is available in liquid, powder, and spray-dried forms. Comax Flavors, 130 Baylis Rd., Melville, NY 11747 (phone 631-249-0505; fax 631-249-9255), Booth 3928.
--- PAGE BREAK ---
•New cheese pieces developed. New shelf-stable cheese ingredient called Cheese Crumbettes has been developed to give identity to applications. The cheese pieces are smaller than shelf-stable Cheese Chunkettes and are produced using a different technology. The new ingredient will work in a variety of applications where cheese pieces are desired, such as pasta salads, potato dishes, salad dressings, and snacks. They are especially attractive in breads, biscuits, and other bakery products. Commercial Creamery Co., 159 S. Cedar St., Spokane, WA 99204 (phone 509-747-4131; fax 508-838-2271; www.cheesepowder.com), Booth 3713.
• Formulations reflect major ingredient businesses. Hand-held snacks and appetizers will be formulated with a variety of high-quality, value-added ingredients to demonstrate their functionality and versatility, as well as to spotlight the brand names of a number of major businesses, including Gilroy Foods, Spice Tec-USF, J.M. Swank, and ConAgra Food Ingredients Company Grain Processing Group. Specialty grains, savory flavors and spices, Controlled Moisture vegetables, and Garden Frost frozen purees are among the ingredients featured in these formulations available for sampling. ConAgra Food Ingredients Co., 11 ConAgra Dr., 11-160, Omaha, NE 68102-5022 (phone 877-717-1694; fax 402-595-4111), Booth 1522.
• Cocoa extender will be highlighted in a cookie. A line of cocoa extenders called Cocoa-Mates™ will be introduced. The ingredient—available as either a natural/artificial or artificial flavor, in both powder and liquid form—can be customized to meet the specific needs of the customer. Depending on the application, it is capable of replacing up to 30% of the cocoa powder used in a finished product. Potential applications include ice cream, yogurt, beverages, puddings, toppings, and bakery goods such as cookies and brownies. Cookies that exhibit this cocoa-extending technology will be available at the booth for sampling. David Michael & Co., Inc., 10801 Decatur Rd., Philadelphia, PA 19154-3298 (phone 215-632-3100; fax 215-637-3920; www.dmflavors.com), Booth 3958.
• Business units highlight range of developments. Different business units, including beverage, dairy, and savory, feature a range of new ingredient developments demonstrating functionality. The dairy unit is introducing Delvocid® XT1, a natamycin-based ingredient that protects cheese and other dairy products from yeast and mold spoilage. The savory unit will be highlighting yeast-based flavor enhancers (Maxarome® and Gb Select®) in fondue and gourmet soups. The beverage unit is offering Rapidase® ADEX line of enzymes specially formulated for fruit processes. The include ADEX-D for extraction of apple juice with decanter technology; ADEX-P, which has concentrated pectinase activity for applications such as citrus peeling; Pearex ADEX for the extraction of juice from pear, peach, and very acidic apple varieties; and ADEX-G for the extraction of juice from all varieties of dark grapes. DSM Food Specialties USA, Inc., 2675 Eisenhower Ave., Eagleville, PA 19403-2316 (phone 610-650-8480; fax 610-650-8599), Booth 3132.
• Functionality of chemicals to be highlighted. Antioxidants, antimicrobials, and beverage weighting agents are available, as well as several food-grade chemicals. Literature discussing these products in food and beverage applications will be offered. Eastman Chemical Co., P.O. Box 431, Kingsport, TN 37662 (phone 423-229-4877; fax 423-229-1525; www.eastman.com), Booth 2158.
• New dairy flavor developments make debut. Dairy flavors will be showcased in a variety of products, including Bleu Cheese Potato Balls, Cheese & Horseradish Mini Beef Wellingtons, Mini Burritos, Sweet Potato Pretzels, and Cheesecake Razz Bash. Introduced this year will be a new line of non-genetically engineered flavors and a one-step microwave cheese popcorn flavor. Edlong Flavors, 225 Scott St., Elk Grove Village, IL 60007 (phone 888-MY-TASTE; fax 847-439-0053; www.edlong.com), Booth 3513.
--- PAGE BREAK ---
• Bakery improver will be spotlighted. An all-natural bakery improver called Viva will be introduced. The ingredient can be easily incorporated into bakery systems, as well as bakery and ingredient mix processing operations in which fine particle size and stability are required. Equichem International, Inc., 510 Tower Blvd., Carol Steam, IL 60188 (phone 630-784-0432; fax 630-784-0436; www.equichem.com), Booth 3522.
• Flavors demonstrate hot Latino trend. An exclusive national distributor of Firmenich flavors provides flavors than can effectively enhance a variety of applications. Neuvo Latino Flavors—Natural Jalapeño Powder, Natural Flavor (Mango Type), Natural Flavor (Guava Type), Natural Flavor (Passion Fruit Type), Natural Coconut Cream, and others—will be featured. Also Natural Flavor Umami Type, which may be used as a natural flavor enhancer for savory applications, will be highlighted. Flavor Savor, Inc., 285 E. Fullerton, Carol Stream, IL 60188 (phone 630-868-0350; fax 630-868-0360; www.flavorsavor.com), Booth 2322.
• Herbs and purees are freeze-thaw stable. A range of freeze-thaw stable herbs and purees will be introduced under the name EvaFresh. The patented technology combines freshly harvested herbs with common food industry ingredients to inhibit enzyme action and deliver low water activity, without the use of heat. The chopped herbs and purees are stored and handled at frozen temperatures but do not freeze. The technology discourages microbial and organoleptic spoilage. Frozen Herbs Ltd., Chestnuts Farm, Eye Suffolk, England IP23 7HN (phone 44-0-1379-871117; fax 44-0-1379-871105; www.frozenherbs.co.uk), Booth 951.
• A line of seasoning oils to be unveiled. New seasoning oils in garlic, onion, mushroom, sukiyaki, and other flavors will be offered. The oils are suitable for use in soups, sauces, marinades, snack foods, and salad dressings. They may also be used in most savory applications. Fuji Foods USA, 6206 Corporate Park Dr., Browns Summit, NC 27214 (phone 336-375-3111; fax 336-375-3663; www.fujifoodsusa.com), Booth 4263.
• Gelatin manufacturer renames all operating units. Gelita Group, a manufacturer of gelatin, has announced that as of June 1, 2003, all operating units of the Group will be renamed. The name Gelita represents the global network of the group and its presence on all relevance markets. To achieve a clear positioning and to present a uniform picture, the Gelita Group will, from now on, proceed under the common name Gelita. With a total annual capacity of about 75,000 tons and a market share of approximately 27%, the company is a market leader in gelatin and offers customers technical support and service with more than 100 years of expertise. Applications for gelatin include desserts, confections, dairy products, meats, seasonings, low-fat foods, soups, sauces, and other products. Gelita-The Gelatine Group, P.O. Box 927, Sioux City, IA 51102 (phone 888-433-5482; fax 712-943-1644), Booth 4738.
• Novel enzymes demonstrate latest innovations. Food enzyme capabilities demonstrating the latest innovations in food processing and in food biotechnology will be highlighted. Novel enzymes for protein processing, baking, and general food processing will be discussed along with new applications in dairy and brewing modifications. Genencor International, Inc., 200 Meridian Centre Blvd., Rochester, NY 14618 (phone 800-847-5311; fax 585-244-4544; www.genencor.com), Booth 4313.
• Whey ingredient extends shelf life. Whey protein isolate called Barflex is specifically developed for extending shelf life of nutritional bars. The addition of the ingredient as a sole protein or as part of a blend significantly improves the texture of the application, allowing increased shelf stability and improved consumer acceptability. Glanbia, 523 6th St., Monroe, WI 53566 (phone 608-329-2800; fax 608-329-2828; www.glanbianutritionals.com), Booth 1562.
--- PAGE BREAK ---
• Soda-flavored gelatin developed for kids. A new line of sour and soda-flavored gelatin ingredients called Coretrates is intended for the younger market. Included in the line are sour cherry, sour grape, sour lemon, sour green apple, sour berry blue, root beer, cherry cola, and citrus lemon-lime. Hormel Foods Corp., One Hormel Place, Austin, MN 55912 (phone 507-437-5609; fax 507-437-5120), Booth 1913.
• New flavor systems offer cost effectiveness. A new line of cost-effective natural powders and spray-dried products for bakery and dessert applications will be introduced. New processing methods that yield improved natural flavors as well as natural and artificial flavors are also available. H.B. Taylor Co., 4830 S. Christiana Ave., Chicago, IL 60632 (phone 773-254-4805; fax 773-254-4563; www.hbtaylor.com), Booth 5028.
• Distinctive varieties of beans to be offered. A wide range of precooked and dehydrated beans, peas, and lentils are available, many of them distinctive. Among the products include pigeon peas, African giraffe beans, canario (mayocoba), adzuki beans, and many others. Malaika bean grits, which are traditionally used to make an African eggless fritter, may have application as a binder in vegetarian burgers and in wheat-free/gluten-free breading applications. Specially manufactured bean flakes and flours are suitable for use in breads, pastas, tortillas, crackers, and chips, and can provided added protein and more interesting flavors, colors, and textures. Inland Empire Foods, 5425 Wilson St., Riverside, CA 92509 (phone 909-682-8222; fax 909-682-6275), Booth 5419.
• Savory meat flavors to be introduced. A new line of savory meat flavors marketed under the Robust® brand name will be introduced for use in poultry, beef, and pork main dishes; side dishes; soups, gravies, and sauces; snacks; and appetizers. Sauteed, grilled, fried, fully cooked char-broiled, roasted, and smoked are some of the characteristics found in these savory flavors. Innova, a Griffith Labs Co., 2021 Swift Dr., Oak Brook, IL 60523-1503 (phone 630-928-4800; fax 630-928-4820; www.innovaflavors.com), Booth 135.
• Range of dairy ingredients help in new product development. Dairy ingredients, including Whey Protein Isolate, Hydrolyzed 80% Whey Protein Concentrate, Deproteinized Whey, Cheddease® Dry Cheese Blends, Restricted-Melt Process Cheese, and Performance Butter/Oil Blends, will be featured. Representatives will demonstrate how these ingredients can provide solutions to new product innovations. Land O'Lakes, Inc., 4001 Lexington Ave., Saint Paul, MN 55112 (phone 651-481-2061; fax 651-481-2525; www.landolakesfid.com ), Booth 4541.
• New chili sauce has sweetness. A Thai-Style Sweet Chili Sauce will be introduced. The product, available in a convenient plastic container, is an excellent dipping sauce for any finger food. Lee Kum Kee USA, Inc., 14841 Don Julian Rd., City of Industry, CA 91746 (phone 800-654-5082; fax 626-709-1899), Booth 2872.
• Innovative flavor systems help meet or set trends. Cutting-edge flavor solutions, seasoning blends, and special delivery systems will be offered. Creativity, technology, baseline core competencies, and a close relationship with customers are keys to delivering consumer-preferred flavor and seasoning systems that meet current trends or set new trends. Several prototypes will be available for sampling which will highlight the functionality of these systems. Mane Inc., 999 Tech Dr., Cincinnati, OH 45150 (phone 513-248-9876; fax 513-248-8808; www.mane.com), Booth 162.
• Agglomerated instant egg white powder offers advantages. An agglomerated instant egg white powder called Wakefield Brand Instant Egg White has the convenience of standard egg white powder while providing improved handling and functional properties. The particle size, large enough to overcome the static energy that holds small particles together, ensures greater free-flowing abilities, particularly under pneumatic transfer. Michael Foods Egg Products Co., P.O. Box 573, Wakefield, NE 68784-0573 (phone 402-287-5050; fax 402-287-2220l www.michaelfoods.com), Booth 3155.
--- PAGE BREAK ---
• Miso brings out sweetness in desserts. Miso, a versatile seasoning, will be highlighted in desserts. The seasoning, produced from organic soybeans and cultured rice with water and salt as ingredients, helps bring out the sweetness in most fruits, especially apples. A variety of miso flavors can be produced, ranging from strong and meaty to mild and sweet. Other applications include soups, stews, dressings, gravies, sauces, marinades, and pickles. Miyako Oriental Foods Inc., 4287 Puente Ave., Baldwin Park, CA 91706 (phone 626-962-9633; fax 626-814-4569), Booth 320.
• Many grains of salt to be shown. Purified salt (Culinox® 999®) and dendritic salt with a porous crystal structure (StarFlake®) will be featured in a wide array of salt products. Other products spotlighted include compacted topping salts (Top Flake), pulverized salts (Extra Fine 200 and Extra Fine 325), and potassium chloride for potassium fortification or sodium reductions. More than 25 salt grades will be described in literature available, samples will be given out, and information on brinemaking will be provided. Morton Salt, 123 N. Wacker Dr., Chicago, IL 60606 (phone 312-807-2513; fax 312-807-2769; www.mortonsalt.com), Booth 3348.
• Breaded appetizers are mushrooming. Mushroom products are featured in a new line of breaded appetizers. Three items will be introduced, including Gourmet Breaded Mushroom, Breaded Portabella Slices, and Breaded Mozzarella Sticks. All products are available as fryable or ovenable. Mushroom Canning Co., 902 Woods Rd., Cambridge, MA 21613 (phone 410-221-8971; fax 410-221-8952; www.mushroomcanning.com), Booth 2272.
• Starches provide products with improved textures. Specialty products providing textural innovation will be featured. An instant-gelling starch called AdvantaGel™ permits creation of a firm cuttable texture in many foods without heating. Novation® native starches provide texturizing and have been customized for specific applications. Resistant starches (Novelose® and Hi-Maize™) allow manufacturers to make foods with improved nutritional profiles that meet consumer standards for flavor and texture. Dry-Tack® 250 powder enables food manufacturers to adhere food bits or particulates such as seeds or seasonings to crackers, chips, cookies and other snacks without the need to dry. National Starch, 10 Finderne Ave., Bridgewater, NJ 08807 (phone 800-797-4992; fax 609-409-5699), Booth 2342.
• Acquisition helps strengthen seasoning expertise. Newly Weds Foods recently acquired Heller Seasonings & Ingredients to further strengthen its capabilities, resources, and leadership position in seasonings. Food coatings, seasonings, and functional ingredients for the food processing and foodservice industries will be featured. Customized profiles complement all aspects of product development, spanning flavor, texture, appearance, processability, yield, and stability for all proteins. Integrated product development resources include an exclusive menu trend tracking system, a culinary staff, a research and development group, and technical process consultants. Newly Weds Foods, Inc., 4140 W. Fullerton Ave., Chicago, IL 60639 (phone 800-621-7521; fax 773-489-2799; www.newlywedsfoods.com), Booth 138.
• Pea ingredients, flavor enhancers to be highlighted. Three new lines will be focused on, including Parrheim's natural pea ingredients (proteins, fibers, and starches); PTX Food Corp.'s line of flavors, flavor enhancers, natural preservatives, and custom fermentation; and Micro-Tec Industries' newest particle size reductions for food, nutritional, and pharmaceutical applications. A variety of foods formulated with these ingredients will be available for sampling. Norben Co., 38052 Euclid Ave.,Willoughby, OH 44094 (phone 440-951-2715; fax 440-951-1366; www.norbencompany.com), Booth 5940.
• Wild rice in stuffing will be highlighted. Puffed wild rice is suitable for use at up to 25% in bread-based stuffing. This ingredient and bread stuffing make an ideal dry blend because of compatible cook times. Puffed wild rice may also be used in bread at up to 25%. Puffed grains are added to dough prior to baking, providing color contrast, flavor, and texture. Also, a variety of whole-grain and polished wild rice flours are available in a variety of granulations. Nor-Cal Wild Rice, Inc., P.O. Box 940, Woodland, CA 95776 (phone 530-661-1606; fax 530-661-1975), Booth 2873.
--- PAGE BREAK ---
• Truffles and other prototypes demonstrate new flavors. Dark and white flavored truffles formulated with a raspberry chipotle flavor and a new exotic berry creation will be highlighted. Also shown will be a chicken drumstick made with a chicken flavor (SavoryPlus), a mini-cannoli flavored with Dulce de Leche, and a vitamin-fortified slushy-type beverage featuring Natural Kiwi Lime Flavor. Ottens Flavors, 7800 Holstein Ave., Philadelphia, PA 19153-3219 (phone 215-365-7800; fax 215-365-7801; www.ottensflavors.com), Booth 3366.
• Gelatins and collagen hydrolysates to be featured. A range of cold-soluble gelatins (Cryogel® and Instagel®) and collagen hydrolysates (Solugel® and Polypro®) will be featured. The cold-soluble gelatins do not require heat to dissolve or activate the gelatin, have excellent  flavor release and mouthfeel, and are suitable for dessert, mousse, and other dairy applications. The collagen hydrolysates are available in cold soluble spray-dried powder or clear amber liquid, and are well suited to the development and formulation of protein beverages and energy bars. PB Leiner, 366 N. Broadway, Ste. 307, Jericho, NY 11753 (phone 516-822-4040; fax 516-822-4044; www.gelatin.com), Booth 1928.
Pizza highlights functionality of several ingredients. A pizza will demonstrate the functionality of several ingredients. Formulated in the crust of the pizza, an encapsulated sodium bicarbonate marketed under the PrimeCap® line is designed to release the active ingredient at a specific time, temperature, or set of conditions. Maltodextrin (Tapi) is used in the cheese to replace fat and increase the yield. PrimeCap encapsulated citric acid in used in the sausage. Primera Foods Corp., 612 S. 8th St., Cameron, WI 54822 (phone 800-365-2409; fax 715-458-4078; www.primerafoods.com), Booth 1129.
• High-quality oleochemicals offered for numerous applications. High-quality oleochemicals are available. A wide range of ingredients are produced, including fatty alcohols, fatty acids, methyl esters, glycerine, and tertiary amines. Literature will be offered providing descriptions, describing functionality and benefits, and appropriate applications. Procter & Gamble, 11530 Reed Hartman Hwy., Inneroffice Box 117, Cincinnati, OH 45241 (phone 513-626-5685; fax 734-314-6308; www.pgchemicals.com), Booth 3628.
• Phosphates, leavening system presented. A line of branded specialty phosphates will be presented under the named Puromix®. The products feature custom-formulated tri- and disphosphate blends that provide specific functionality in processed meats. A new leavening system called Puron™ Bake Tortilla-Rise will also be featured. The system provides multiple benefits for use in the production of tortillas. Rhodia Inc., 259 Prospect Plains Rd., Cranbury, NJ 08512-7500 (phone 609-860-4000; fax 609-860-0245; www.rhodia-food.com), Booth 4548.
• Industrial line of IQF rices makes debut. New offering for 2003 is an industrial line of Individually Quick Frozen rices for use in side dishes or entree convenience. A wide variety of quick-cooking rices, milled and parboiled rices, wild rice with cook times of 20–60 min, value-added quick-cooking rices with cook times of 3–10 min, crisped rices, and many other rice products are available. Riviana Foods, 2777 Allen Pkwy., Houston, TX 77019 (phone 713-525-9569; fax 713-529-1661; www.RivianaIndustrial.com), Booth 740.
--- PAGE BREAK ---
• Pepper sauce flavors exhibited in a variety of prototype applications. Pepper sauce flavors, marketed under the brand name Tabasco, will be highlighted in a variety of applications, both conventional and nonconventional. The ultimate goal is to assist in the creation of food products using the wide array of co-branded products that will be accepted by the consumer and are profitable to their makers. Tabasco Brands/McIlhenny Co., Hwy. 329, Avery Island, LA 70513 (phone 337-373-6105; fax 337-6105; fax 337-367-8678; www.tabascoingredients.com), Booth 4329.
• Cocoa products expanded. Opportunities for cocoa products in the North American market was further capitalized by the recent formation of Unicom-Hoogwegt LLC. The existing operating experience and the infrastructure of Hoogwgt US Inc. along with the trading and sourcing experience of Unicom International BV worldwide will grant a sufficient foundation to be a one-stop supplier for all cocoa products to the food industry. Unicom Hoogwegt LLC, 724 Florsheim Dr., Libertyville, IL 60048 (phone 800-443-3445; fax 847-918-9189; www.unicom-international.com), Booth 2367.
• Theme reflects diversity of flavors/masking agents. The booth theme, "Flavor Your Day," will provide an opportunity to feature a variety of new flavors in dairy products, beverages, and wellness foods. Applications available for sampling include nutritional bars, ice cream treats, and flavored teas. Also, many types of masking flavors are available for reducing or eliminating off-notes from vitamins, minerals, herbs, and other compounds. Members of technical service and regulatory teams will be available to discuss product development and regulatory issues. Literature about vanilla, tea, coffee, cocoa extracts, and an assortment of flavors and masking agents for foods and beverages will be available. Virginia Dare, 882Third Ave., Brooklyn, NY 11232-1902 (phone 718-788-1776; fax 718-768-3978; www.virginiadare.com), Booth 3313.
• Technologies provide enhancement/masking properties. Mag-nifique Flavor Technologies, a complete line of all-natural products designed to correct most basic flavor problems at low levels of use, will be emphasized. These technologies reduce or eliminate excess bitterness, acidity, saltiness, sourness, and sweetness. They mask beany, grainy, and off-flavor notes, as well as add desirable mouthfeel in low-fat systems. A team of food technologists will demonstrate taste improvements in a variety of food applications using these technologies. Wixon Fontarome, 1390 E. Bolivar Ave., Saint Francis, WI 53235 (phone 414-769-3000; fax 414-769-3024; www.wixon.com), Booth 5748.
NUTRACEUTICALS
• Ingredients for nutraceuticals are available. Liquid forms of acetates, benzoates, carbonates, citrates, chlorides, lactates, phosphates, sorbates, and various acids and alkalis augment the company's line of dry acidulants, vitamins and minerals, preservatives, process and tableting aids, and artificial colors and sweeteners. AerChem, long known as a supplier of dry compounds, is working with Xena International, a full-service liquid compounds supplier, to offer a broader palette of products to end-users in the prepared foods, beverage, and nutritional markets. AerChem Inc., 3935 W. Roll Avenue, Bloomington, IN 47403 (phone 812-334-9996; fax 812-334-1960, www.aerchem.com), Booth 3558.
• Dairy-based ingredients exhibited include casein (acid and rennet, caseinates, milk powders and special dairy blends. The company's commitment is to select and offer goods according to the special needs of its clients. Agris-Tagris, 65 Rue de Grange, Niort Deux Sevres 79000, France (phone 33-54-924-9172; fax 33-54-979-3185), Booth 5737.
• Gum acacia and gum karaya are offered. Gum acacia is 100% highly soluble fiber and GMO free, and it provides stability, viscosity, film-forming, and emulsifying properties in beverages, confectionery, chocolate, bakery, and dietary food applications. Gum karaya, a polysaccharide, presents major benefits mainly due to its 100% natural origin, its texturing properties, and its status as highly soluble fiber. Used alone or in association with other hydrocolloids, it is particularly suitable for the formulation of chilled ready food, warmed up by microwaves. Alland et Robert, 9 Rue De Saintonge, Paris, France 75003 (phone 33 144 59 21 31, fax 33 142 72 54 38, www.allandetrobert.fr), Booth 4725.
--- PAGE BREAK ---
• Almond information is available. The grand-prize winners of the Almond Board's first ever Almond Innovations Formulation Contest for food science students will be sampling their unique and innovative product, Almond Jewels, a bite-size petit-four with a chocolate-ginger center surrounded by an almond cookie. Information about the cholesterol-reducing properties of almonds, application ideas, nutrient labeling, and details about forms and functionality will be distributed. In addition, the Almond Board's director of scientific affairs, Karen Lapsley, will discuss "Nuts as a Source of Bioactive Compounds and for a Healthy Diet" in Session 97 at 9:00 a.m. on July 16 in room N427. Almond Board of California, 1150 9th St., Suite 1500, Modesto, CA 95354 (phone 209-549-8262, 209-549-8267, www.AlmondsAreIn.com), Booth 634.
• Enzyme produces galactooligosaccharides. Research has shown that a diet consisting of certain oligosaccharides can improve overall health, says Amano Enzyme USA. Biolacta enzyme can be used to produce galactooligosaccharides from a lactose starting material. The company manufactures food-grade, non-animal source enzymes for the food and ingredients industry. Amano Enzyme USA, 2150 Point Blvd., Elgin, IL 60123 (phone 847-649-0101, fax 847-649-0205, www.amano-enzyme.co.jp), Booth 1016.
• Flaxseed promoted. Flaxseed is an excellent source of alpha-linolenic acid, an omega-3 fatty acid, fiber, and lignans. Hear about the health and economic benefits of using flaxseed as an ingredient in food products. See golden and brown flaxseed and pick up a copy of the latest "Flax Facts" nutritional brochure and flaxseed supplier list. Ameri-Flax, 3015 Hwy. 25, Mandan, ND 58554 (phone 701-663-9799, fax 701-663-6574, www.ameriflax.com), Booth 2077.
• Nutritional compounds from vegetable sources exhibited. The compounds are derived primarily from beet sugar molasses and other vegetable sources. The company, a producer of amino acids and other value-added ingredients, applies strict quality assurance standards and state-of-the art ion technologies during the extraction of active pharmaceutical-grade compounds and nutritional compounds. Amino GmbH joined with SA Bioproducts (Pty) Ltd. in a joint venture called Amino Bioproducts (Pty) Ltd. (AMBIO) to develop and produce specialty amino acids for the global marketplace. Amino GmbH, An der Zucker Raffinerie 10, Frellstedt 38373, Germany (phone 49-53-556-99124, fax 49-53-556-99222, www.aminoactives.com), Booth 2282.
• Variety of ingredients offered. Offerings include amino acids, antioxidants, calcium chloride, casein/caseinates, gelatin, and vitamins. Ashland Distribution Co., P.O. Box 2219, Columbus, OH 43216 (phone 614-790-3333; fax 614-790-4427, www.ashdist.com), Booth 2741.
• Antioxidant and minerals available. Origanox™ is a completely natural water-soluble plant extract standardized to a high antioxidant activity. It is recommended for use in a wide range of food applications, including meat and poultry, sauces and dressings, bakery and snack foods, marinades and spice blends. In addition, the company offers a wide range of magnesium and calcium for addition to food and beverage nutraceuticals. The line ranges in solubility and bioavailability. Barrington Nutritionals, 500 Mamaroneck Ave., Harrison, NY 10528 (phone 914-381-3500, fax 914-381-2232, www.barringtonchem.com), Booth 4753.
• Essential fatty acids to be exhibited. EFAs from flax, evening primrose, borage, black currant, and fish are available in delivery systems ranging from bulk oil and capsules, to finished, packaged products. Alternative delivery systems for omega-3s (flaxseeds), all of which are suitable for gluten-free and allergen-free diets, include BakOmega™, a flour produced from carefully selected organic, non-GMO, kosher-certified flaxseeds; FibrOmega™, whose key nutrients include dietary fiber and lignans; LignaMax™, whose key nutrients include lignans and protein; BioFlax™, a nutritionally enhanced, balanced formula that contains the synergistic ingredients of LignaMax® BF, a specially processed flaxseed product, and a range of unique strains of probiotics. Key nutrients include specially chosen probiotics, dietary fiber, omega-3 EFA (Vegetarian Source). Bioriginal Food & Science Corp., 102 Melville St., Saskatoon SK S7J 0R1, Canada (phone 306-975-1166, fax 306-242-3829, www.bioriginal.com), Booth 5214.
--- PAGE BREAK ---
• Value-added grain ingredients are all-natural. The ingredients enhance the wholesome goodness of foods and beverages. Sample a "Briess Nutritional Bar" made with BriesSweet and other Briess ingredients, including brown rice flour, crunchy brown rice, and barley flakes. Product lines include Bries-Sweet™ Brown Rice Syrups, liquid and dry malt extracts, malted milk powder, diastatic malted barley flours, non-diastatic malted barley flours, Insta Grains® value-added flakes, flours and grits, and Briess™ toasted grains. BriesSweet Brown Rice Syrup will be introduced. Briess Ingredients Co., 625 S. Irish Rd., Chilton, WI 53014-0229 (phone 920-849-7711, fax 920-849-4277, www.briess.com), Booth 4417.
• Batch-cooked breakfast cereal is offered. The company produces traditional oven-toasted crisp rice, corn flakes, and sugar-coated variations. It also manufactures medium-grain rice flour and sweet rice flour. California Cereal Products Inc., 1267 14th St., Oakland, CA 94607 (phone 510-452-4500, 510-452-4545), Booth 2874.
• Psyllium seed husks available. Proven to be an excellent natural laxative in the pharmaceutical industry, they can be used as a natural food additive in cereals, bread, cakes, and pastries. Also offered is rooibios tea extract in liquid or spray dried form. C.E. Roeper GmbH, Hans-Duncker-Strasse 13, Hamburg Hamburg D-21035, Germany (phone 011 49 40 734103-15, fax 011 49 40 734103-815, www.roeper.de), Booth 2722.
• Phytonutrients will be showcased in a breath mint. The company also supplies probiotics. Chr. Hansen Inc., 9015 W. Maple St., Milwaukee, WI 53214 (phone 414-607-5700 or 800-558-0802, fax 414-607-5959, www.chr-hansen.com), Booth 3158.
• Gum acacia provides soluble dietary fiber. Fibregum is an all-natural product for soluble fiber fortification. It has demonstrated bifidogenic activity in both in-vitro and in-vivo studies. It will be showcased in cereal and fruit bars, extruded corn crunchies, and fiber-fortified fruit juices. Colloides Naturels Inc., 1170 U.S Hwy. 22, Ste. 204, Bridgewater, NJ 08807 (phone 800-872-1850, fax 908-707-9405, www.c.niworld.com), Booth 2327.
• Freeze-dried fruit and vegetable juice powders and flavors retain the aroma, taste, and nutrients of the fresh juice concentrates. These nutrient-rich and natural ingredients are value-added for use in beverages, baked goods, health foods, supplements, functional foods, sports drinks, organic foods, pharmaceuticals, baby foods, dairy, meats, smoothies, slushes, and more. Reduce handling and increase profits with custom premixes and custom-compounded powders made from fruit powders and ingredients of your choice. Crystals International Inc., 600 W. ML King, Jr. Blvd., Plant City, FL 33563-5117 (phone 813-359-5128, fax 813-757-6060, www.crystalsinc.com), Booth 4315.
• Dairy ingredients showcased. Sample high-protein, low-carbohydrate chocolate brownies enriched with whey protein, tangy fruit leather enriched with whey protein, and empanadas de Mejido, a flaky pastry with a sweet filling of queso fresco cheese. Learn the benefits and successful use of ingredients such as cheese, nonfat dry milk, whey, whey derivatives, and milkfat through DMI's many services: dairy ingredient information/education, technical support, R&D opportunities, and application/formulation assistance. Dairy Management Inc.™, 10255 W. Higgins, Rosemont, IL 60018 (phone 847-803-2000, fax 847-803-2077, www.doitwithdairy.com), Booth 1558.
• Low-glycemic snacks will be exhibited. Recent studies have found that a diet high in glycemic carbohydrates can contribute to health problems. Danisco Sweeteners is responding to these concerns by featuring low-glycemic snacks made with its innovative ingredients that are suitable for diabetics and low-carb dieters. The products have been developed using the innovative ingredients Litesse® polydextrose and lactitol. Benefat, Litesse, lactitol, and xylitol provide the ability to reduce sugar, fat, calories, lower glycemic load, increase fiber content, and protect teeth. The company will also feature high-quality trans-fat-free solutions for baked goods, cereals, and snack crackers. Danisco Sweeteners, 440 Saw Mill River Rd., Ardsley, NY 10502 (phone 800-255-6837, fax 914-674-6542, www.danisco.com/sweeteners), Booths 148, 1758.
--- PAGE BREAK ---
• Herbal extracts are offered for nutritional supplement, beverage, functional food, personal care/cosmeceutical, and over-the-counter pharmaceutical products. Full Spectrum Standardized Herbal Extracts™ are standardized to recognized markers. More than 500 carrier-free extracts and formulas are available, extracted in pure water. Action Synergized Formulas™ are proprietary formulas that are combined before extraction to allow the herbs to interreact during the extraction process. Vital Spectrum™ 4:1 Herbal Extracts are a new exclusive line of full-spectrum ratio-based extracts for applications that demand high quality at a favorable price. Draco Natural Products, 539 Parrot St., San Jose, CA 95112 (phone 408-287-7871, fax 408-287-8838, www.dracoherbs.com), Booth 5213.
• Spirulina extracts, non-dusty granules, instantized granules, and ultrapure stevia powder will be featured. The company is a producer of California-grown spirulina and a distributor of Japanese chlorella and ultra-pure stevia. The company provides bulk powders,tablets, extracts, and finished supplements. Earthrise Nutritionals Inc., P.O. Box 459, Tollhouse, CA 93667 (phone 559-855-3804, fax 559-855-3979, www.earthrise.com), Booth 1959.
• Dairy proteins offered include whey proteins, acid and rennet caseins, caseinates, and milk proteins. Featured ingredients will include Complete Dairy Proteins (CDP 900), Micellar Casein (Micel 92), patent-pending milk protein enhancing brain serotonin levels (Try-Pro), and Ion Exchange Whey Protein Isolate with 1% naturally occurring lactoferrin (Vitalarmor LFX). Euro Proteins Inc., 908 N. Dixie Hwy., Wapakoneta, OH 45895 (phone 419-738-4060, fax 419-738-4426, www.europroteins.com), Booth 5217.
• Cholesterol-lowering functional food ingredient derived from coniferous sources has been clinically tested to significantly lower LDL cholesterol when consumed in different foods such as margarine, chocolate, and dairy products. Reducol® is a GRAS ingredient that can be used in a variety of foods and may be used in dietary supplements under DSHEA. The company has announced that it has received a letter from FDA that will allow the use of the phytosterol heart-health claim to be applied to foods that are enriched with Reducol. Forbes Medi-Tech Inc., 750 W. Pender St., Vancouver BC V8C 2T8, Canada (phone 604-689-5899, fax 604-689-7641, www.forbesmedi.com), Booth 4807.
• Specialty minerals available include calcium citrate, magnesium citrate, and zinc citrate. These products have high mineral content and are extremely bioavailable, as they are considered organic minerals. Highly soluble forms of these minerals, Gadocal+, Gadomag+, and Gadozinc+, answer the demand for innovative and differentiated products that provide consumers with convenient, highly bioavailable supplements for foods, beverages, and dietary supplements. Gadot Biochemical Industries Ltd., 1440 Hicks Rd., Rolling Meadows, IL 60008 (phone 847-259-1809, fax 847-259-6984, www.gadotbio.com), Booth 522.
• Nutritional extracts and color solutions will be featured. Nutrifood® Mountain Trail is a new addition to the company's line of all-natural, antioxidant-rich fruit and vegetable extracts that are standardized for flavonoids as anthocyanins. Made from four different fruits and vegetables, it effectively provides the health benefits and functionality of antioxidants from fresh high-quality fruits and vegetables. The liquid concentrate works well in beverages, smoothies, bakery inclusions, cereal bars, confections, ice cream, yogurt, and many other food systems. GNT USA Inc., 660 White Plains Rd., Tarrytown, NY 10591 (phone 914-524-0600, fax 914-524-0681, www.gntusa.com), Booth 717.
--- PAGE BREAK ---
• Precooked and dehydrated beans, peas, and lentils can be used to lower the glycemic index of prepared foods. The legumes can be added to product formulations to provide extra fiber, protein, and folic acid. The product line includes Adzuki beans, African giraffe beans, black beans, blackeyed peas, canario beans (mayocoba), garbanzo beans (chick peas), Great Northern beans, kidney beans, a full line of lentils, navy beans, whole and split green peas, whole and split yellow peas, pink beans, pigeon peas, pinto beans, and red beans. Inland Empire Foods, 5425 Wilson St., Riverside, CA 92509 (phone 909-682-8222, fax 909-682-6275), Booth 5419.
• Vitamin line includes C, B, D, and E. A new buyers program, CalPlus, will introduce calcium supplements at the lowest cost. JLM Industries Inc., 8675 Hidden River Pkwy., Tampa, FL 33637 (phone 813-632-3300, fax 813-632-3301, www.jlmi.com), Booth 5405.
• Ingredients offered include mineral chelates, aspartates, picolinates, arginates, citrates, malates, alphaketoglutarates, glycinates, and more. Featured ingredients will include l-selenomethionine, l-selenomethionine trituration 5,000 mcg/g, BioIron MS, Calcium Mono Aspartate, Magnesium Mono Aspartate, Bio Lacta Calcium, Calcium MS Plus, and Calcium MS. Kelatron Corp., 1675 W. 2750 S., Ogden, UT 84401 (phone 801-627-3050, fax 801-612-9191, www.kelatroncorp.com), Booth 4652.
• Amino acids are exclusively made by fermentation. Cholesterol-reducing soy phospholipids (CSPHP) are now GRAS for many food applications, including beverages. The company also has capabilities of capsuling and tableting CSPHP to your needs. Water Soluble CoQ10 produced by Aqua Nova is also exclusively available from the company. Kyowa Hakko U.S.A. Inc., 599 Lexington Ave., No. 4103, New York, NY 10022 (phone 212-319-5353, fax 212-421-1283, www.kyowa-usa.com), Booth 1816.
• Whey protein concentrates (35% and 80%), grade A and OU-certified kosher, are available in regular and instantized forms. The new Leprino Lemoore West plant in California will be able to package WPC 80 and lactose in paper and totes. Leprino Foods-Whey, 1830 W. 38th Ave., Denver, CO 80211 (phone 303-480-2600, fax 303-480-2605, www.leprinofoods.com), Booth 1770.
• Resistant starches provide nutritional benefits. While raising the fiber content of foods, resistant starches can reduce the carbohydrate load and impact glycemic response, promoting a more-steady release of glucose to muscles. For bread bakers and pasta makers, resistant starches help lower calories. They contribute 1.6 kcal/g, while rapidly digested starches provide 4 kcal/g. If an organic labeling is important, the company now offers certified organic starches. National Starch, 10 Finderne Ave., Bridgewater, NJ 08807 (phone 800-797-4992, fax 609-409-5699, www.foodstarch.com), Booth 2342.
• Dry-roasted soy and corn products are available as ingredients or finished goods. Products are produced 100% naturally, using certified non-genetically modified soybeans and corn. Both regular and organic products are available. The soy product is processed to have no bitter aftertaste. A soy protein concentrate, produced by a patented process, has been added to the line. The product provides 65+% soy protein, in a reduced-fat product format. North Point Food Group LLC, 501 W. Belden, Chicago, IL 60614 (phone 773-755-1143, fax 773-755-1163, www.emsoy.net), Booth 5727.
--- PAGE BREAK ---
• Nutrients and other ingredients are available. They include amino acids, vitamins, minerals, herbal extracts, nutraceuticals, and specialty chemicals. New products include Excelatine™ fully reacted L-carnitine and creatine, R(+) lipoic and R-alpha-lipoic acid, polyvinyl polypyrolidone, vitamin A palmitate, beta-carotene synthetic, policosanol (octacosanol), nor-synephrine, synephrine calcium citrate, DC granular, L-theanine, hydroxypropyl methylcellulose, methylcellulose, glucosamine, and chondroitin sulfate. NSI Leaders Nutrition, 100 Menlo Park, Suite 306, Edison, NJ 08837 (phone 732-452-1400, fax 732-452-1431), Booth 5006.
• Encapsulated ingredients offer advantages. Lipofer® encapsulated iron has an enhanced absorption profile coupled with organoleptic benefits (no off-taste or off-odor). Lipophytol® is a delivery system for cholesterol-lowering phytosterols. And LipoCal®, a microencapsulated tricalcium phosphate for use in soy yogurt, offers a new alternative for calcium fortification. Added to soymilk before fermentation, it disperses easily and stays in suspension until the end of fermentation, creating an even dispersion of calcium within the soy yogurt. Lipocal can be added with the culture, eliminating a process step. Nutraceutical Resources, 20 Glover Ave., Norwalk, CT 06850 (phone 203-822-9810, fax 203-822-9805), Booth 5313.
• Oats and oat bran products exhibited. The nutritional benefits attributed to oats and oat bran products include a decrease in blood cholesterol levels, regulation of the glucose and insulin metabolism, weight management, and an improved gastrointestinal function. Product offerings include a complete line of OatWell® ingredients, including defatted oat bran concentrates to 22% soluble fiber (beta-glucan) with 44% total dietary fiber, Oat Well Flour, and OatWell Oil. Oat Ingredients, LLC is the exclusive U.S. distributor for CreaNutrition®-SOF, a division of Swedish Oat Fiber. CreaNutrition AG, Sumpfstrasse 26, Postfach 947, Zug Zug CH 6301 (phone 41 41 7470195, fax 41 41 7470197, www.creanutriton-sof.com). Oat Ingredients-CreaNutrition, 4368 Park Ct., Boulder, CO 80301 (phone 303-818-1117, fax 303-581-9817, www.oatingredients.com), Booth 3227.
• Whey- and soy-based protein ingredients are manufactured by proprietary separation technology that includes ultrafiltration, microfiltration, and hydrolysis. Products include whey protein concentrates, isolates, and hydrolysates, and water-processed, non-GMO soy protein isolate. The company also offers a whey protein crisp with 50% protein. Made by a proprietary extrusion process, Whey Protein Crisp 50% has the superior nutrition of whey protein while providing appearance, mouthfeel, and texture. They are useful for a variety of novel applications including meal replacement and protein bars, snack mixes, and fortified cereals. Protient Inc., 1751 W. County Road B., Suite 200, St. Paul, MN 55113 (phone 651-638-2600, fax 651-697-0997, www.protient.com), Booth 5414.
• Mineral fortification ingredients available include lactic acid and lactates, gluconates, and other ingredients. The company will sample beverages featuring mineral fortification solutions, including its Gluconal brand mineral gluconates. The all-natural minerals are used in fortified juices, sport and health beverages, cereals, infant formulas, yogurt, cheese, and energy bars. Purac America Inc., 111 Barclay Blvd., Lincolnshire, IL 60069 (phone 847-634-6330, fax 847-634-1992, www.purac.com), Booth 1137.
• Oleochemicals are offered. Manufacturing capability in Asia, Europe, and North America is used to produce fatty alcohols, fatty acids, methyl esters, glycerine, and tertiary amines. Procter & Gamble Co., 11530 Reed Hartman Hwy., Inneroffice Box 117, Cincinnati, OH 45241 (phone 513-626-5685, fax 734-314-6308, www.pgchemicals.com), Booth 3628.
--- PAGE BREAK ---
• Natural specialty ingredients include antioxidants, antimicrobials, natural preservatives, natural colors, and natural extracts (including botanical, fruit, and vegetable extracts), as well as savory food ingredients. OxyPhyte™ Heart Blend was created to respond to market demand for a combination product that promotes a healthy heart while offering additional antioxidant benefits. The new blend is a combination of the four most potent polyphenolic ingredients: green tea, apple, pomegranate, and red wine. In addition, it offers a high oxygen radical absorption capacity (ORAC) value and can economically provide the antioxidant equivalent of several servings of fruits and vegetables in functional food/beverage form. RFI Ingredients, 300 Corporate Dr. #14, Blauvelt, NY 10913 (phone 845-358-8600, fax 845-358-9003), Booth 2517.
• Nutrition bar to be exhibited. The RhodiaFIT Nutri-Bar will showcase one of many unique applications for an expanded range of nutritional ingredients. Rhodia Inc., 259 Prospect Plains Road, Cranbury, NJ 08512-7500 (phone 609-860-4000, fax 609-860-0245, www.rhodia-food.com), Booth 4548.
• Soluble fiber and other ingredients are available. Nutriose FB® has 85% soluble fiber on dry substance, is sugar-free, safe for the teeth, and is easy to use. It satisifies the need to increase fiber in the diet without presenting problems for food technologists. Lycasin HBC® maltitol syrup, initially designed for sugar-free candies, can also be utilized as an excellent binder and humectant in nutrition bars. Polyols can be used as bulk sweeteners, humectants, and reduced-calorie products in baking, chocolate, confectionery, flavor, frozen food, and nutraceutical applications. Roquette America Inc., 1417 Exchange St., Keokuk, IA 52632 (phone 319-526-2352, fax 319-526-2320, www.roquette.fr), Booth 3167.
• Inulin and fructooligosaccharides will be exhibited in low-carbohydrate baked products such as bagels and bread. Sensus America (formerly Imperial Sensus) is a subsidiary of Sensus N.V., The Netherlands. Its products include Frutafit® inulin and Frutalose™ fructooligosaccharides. A new product, Frutafit CLR, has been launched for use in clear beverages. The products are allnatural and have prebiotic, water-soluble-fiber properties. Clinical studies indicate that inulins enhance calcium absorption and stimulate the immune system. Frutafit is the only inulin in the U.S. to be given FDA non-objection for being GRAS and USDA approval for use in meat applications. The products are also GMO-free and kosher certified. Sensus America LLC, Princeton Corporate Plaza, Monmouth Junction, NJ 08852 (phone 646-452-6140, fax 646-452-6150, www.sensus.us), Booth 1922.
• Non-GMO soymilk powder, certified organic or conventional, is available. The product has complete consistency and a bland taste profile, is 100% cold water soluble and high in isoflavones (3.5 mg/g of powder), and has a PDI index of 85–95%. It works well in cheese, cheese spreads, candies, ice cream, soy cream, bakery items, powder mixes, energy drinks, nutraceuticals, smoothies, cream substitutes, and desserts. Specialized Protein Products, 34052 La Plaza, Suite 204, Dana Point, CA 92629 (phone 949-488-8828, fax 949-443-2459, www.sppintl.com), Booth 904.
• Wholesome soynuts and corn are offered. Oil-roasted, they are tasty snack foods available unsalted as an additive to trail mixes, or seasoned as a stand-alone item. Diced and whole roasted soynuts are also available. They can be used in breads, toppings for muffins, or crunch for a cookie or health bar. The company's peanut-free processing facility uses only identity-preserved, non-GMO soybean varieties. Sycamore Creek Co., 4974 Bird Dr., Stockbridge, MI 49285 (phone 517-851-0049, fax 517-851-0019, www.sycamorecreek.net), Booth 2529.
• Soynut butter will be exhibited. A regular unsweetened and a naturally sweetened soynut butter are available for baking, snack, sauce, and bar applications. The unsweetened version can be incorporated into low-carbohydrate products. The soynut butter is used in a similar manner to peanut butter. It is produced in a peanut-free facility, to prevent any allergies. The Soynutbutter Co., 4220 Commercial Way, Glenview, IL 60025 (phone 800-288-1012, fax 847-635-6801, www.soynutbutter.com), Booth 2529.
--- PAGE BREAK ---
• Vitamins and minerals provide value-added solutions for a wide variety of applications. Product range includes SuperCoat™ microencapsulated nutrients, SuperBlend™ custom premixes, and SuperTab™ direct compressible granulations. The Synergy™ Total Body Health concept line demonstrates how its value-added nutrient systems can simplify product development. Each delivery system is engineered to address the wellness concerns of today's population, and utilizes a combination of SuperCoat microencapsulated nutrients and Super-Blend premixes to maximize potency and performance. The Wright Group™ is composed of three divisions—Wright Enrichment, Wright Nutrition, and Wright Pharma. The Wright Group, 6428 Airport Road, Crowley, LA 70526 (phone 337-783-3096, fax 337-783-3802, www.thewrightgroup.net), Booth 1722.
• Hydrocolloids and gum systems available include agar, gum arabic, alginates, carrageenan, guar, inulin, locust bean gum, pectin, cellulose gum, xanthan, and tragacanth replacers. In addition to gum systems that exhibit a smooth texture and mouthfeel, the company will also showcase fortified smoothies and enriched oatmeal using their hydrocolloids. TIC Gums, P.O. Box 369, Belcamp, MD 21017-0369 (phone 410-273-7300, fax 410-273-6469, www.ticgums.com), Booth 1763.
• Functional food ingredients and nutraceuticals are offered. The line focuses on items with scientifically proven benefits and market demands. The company's processing capabilities include freeze drying, drum drying, air drying, spray drying, IQF freezing, fermentation, vacuum evaporation, milling, grinding, and blending. Van Drunen Farms, 300 W. 6th St., Momence, IL 60954 (phone 815-472-3100, fax 815-472-3850, www.vandrunenfarms.com), Booth 2316.
• Soluble fiber is showcased. Cavamax W6 is a new natural soluble fiber that is highly stable, not digestible, yet fully fermentable. It gives clear, colorless and odorless aqueous solutions with a neutral taste and no haze. The company also offers stabilized polyunsaturated fatty acids complexes of antioxidants, flavors, extracts, and custom tailored formulations. The company is also enlarging its range of OmegaDry products with the introduction of high-quality Berry Oil powders, e.g., cranberry oil powder. Wacker Biochem Corp., 3301 Sutton Rd., Adrian, MI 49221 (phone 517-264-8671, fax 517-264-8795, wacker.com), Booth 1161.
• Carrot products offered range from fresh produce to juice products to frozen foodservice items to dietary fiber, all extracted from fresh California carrots. Hydrobind Carrot Fiber is near-white and odorless and found effective as a binding, bulking, and flow agent in both the meat industry and the baking industry. It retains moisture up to 18 times its weight, extends shelf life, and provides structural support in a vast array of products. Carrot Puree may be used as an ingredient in soups, beverages, ice cream, baby food, and more to add texture, consistency, flavor, and color. Wm. Bolthouse Farms Inc., 7200 E. Brundage Ln., Bakersfield, CA 93307 (phone 661-366-7270, fax 661-366-9236, www.bolthouse.com), Booth 5125.
--- PAGE BREAK ---
LABORATORY
• Rapid Test Kit. Advanced Analytical is introducing its Rapid Bacteria Detection System, RBD 3000, for specific pathogen and total bacteria detection. Utilizing automated sample prep and an auto sampler, the unit is said to provide speed and accuracy. Individual methods can be stored for each sample type allowing specific tests without operator interaction. Test kits and methods are available for pathogens and total bacteria. Advanced Analytical, 2901 S. Loop Dr., Ames, IA 50010 (phone 515-296-6600, fax 515-296-6789, www.aati-us.com), Booth 5304.
• Chromatography Products. Alltech Associates, Inc will be exhibiting an extensive line of chromatography products, including supplies and instrumentation for gas chromatography, high-pressure liquid chromatography, thin-layer chromatography, sample handling, and filtration. The company's new universal detector, the ELSD 800, is said to be the first high-performance, low-cost Evaporative Light Scattering Detector. The detector can be used in parallel with mass spectrometry to obtain maximum structural and concentration information. Alltech Associates Inc., 2051 Waukegan Rd., Deerfield, IL 60015 (phone 800-255-8324; fax 847-948-1078; www.alltechWEB.com), Booth 808.
• Food and Beverage Analysis. Dionex Corp will be displaying liquid chromatography systems to determine mono- and disaccharides and sugar alcohols; ion chromatography systems for determining anions, including organic acids, and cations, including biogenic amines; and a new method for fast analysis of acrylamide in food products. Dionex Corp., 1228 Titan Way, Sunnyvale, CA 94088-3603 (phone 408-737-0700; fax 408-730-9403; www.dionex.com), Booth 3375.
• Electronic Nose. Electronic Sensor Technology has invented and manufactures a proprietary electronic nose based on flash chromatography, called the zNose. It is said to be the only electronic nose with the ability to speciate and measure the concentration of individual chemicals in 10 sec. The instrument creates chromatograms, virtual chemical sensors, and/or 2D images. It is designed to provide real-time analysis for detection of chemical content of vapors. The portable design allows for use in the field or the laboratory. It can be used as a screening tool to reduce the number of negative laboratory results. Electronic Sensor Technology, 1077 Business Center Cl., Newbury Park, CA 91320 (phone 805-480-1994; 805-480-1984; www.estcal.com), Booth 468.
• Nitrogen Determination. Elementar's rapid N and varioMax systems may be used to determine protein, nitrogen, isotope ratios, and ash. The company offers a broad line of elemental analyzers for food, environmental and agricultural materials. Carbon, hydrogen, nitrogen, oxygen, and sulfur can all be measured. The elemental analyzers are manufactured in accordance with AOAC, AACC, and ISO standards. Elementar Americas Inc., 520 Fellowship Rd., Suite B-204, Mount Laurel, NJ 08054 (phone 856-787-0022; 856-787-0055; www.chnos.com), Booth 5316.
• Microbiology Products. International BioProducts will be exhibiting microbiological lab supplies and customer services to processing plants and laboratories. The company offers BioPro media, TECRA pathogen detection kits, and convenience products including HACCP kits, HydraSponge, Quick-Enrich, RediSwab, and dilution bottles. The company's newest environmental sampling product, the SpongeSicle, is a sterile, biocide-free cellulose sponge attached to a 7.5-in blue plastic handle, designed for sampling hard-to-reach spaces. International BioProducts, P.O. Box 0746, Bothell, WA 98041-0746 (phone 800-729-7611; fax 425-398-7973; www.intlbioproducts.com), Booth 2174.
• Moisture and Composition Analyzers. Kett, Inc., will exhibit the KJT270F fiber-optic composition analyzer for use in laboratory and process applications and the FM300 Micro-Moisture analyzer, which provides direct measurement of moisture to 1 ppm, even in products that have nonaqueous volatiles. The company offers more than 200 instruments for moisture, fat, protein, starch, composition, friction, wear, adhesion, peel, and coating thickness measurements. Kett, PMB 504 17853, Santiago Blvd. #107, Villa Park, CA 92861 (phone 714-779-8400; 800-438-5388; fax 714-693-7923; www.kett.com), Booth 4722.
--- PAGE BREAK ---
• Laboratory Sample Bags. Nasco will be exhibiting its full line of sterile polyethylene bags and accessories. The company will be highlighting its newest Stand-Up bags,which stand up completely by themselves. Special bags are also available for surface testing, use in homogenizer blenders, long-term storage, and water testing. All bags feature patented puncture-proof tabs, which minimize bag puncture and damage to skin and gloves. Nasco, 901 Janesville Ave., Ft. Atkinson, WI 53538 (phone 920-563-2446; fax 920-563-8296; www.enasco.com), Booth 2676.
• Analytical Instrumentation. Shimadzu Scientific Instruments will exhibit its UV visible and fluorescence spectrophotometers; FTIR spectrometers; automated FTIR microscopes; HPLC systems and components; LC/MS; gas chromatography; GC/MS; data stations for spectroscopy and chromatography; and thermal analyzers, atomic absorption spectrometers, and other instruments. Shimadzu Scientific Instruments, 7102 Riverwood Dr., Columbia, MD 21046 (410-381-1227; fax 410-381-1222; www.ssi.shimadzu.com), Booth3967.
• Texture Measurement. Texture Technologies will display the TA.XT2i instruments to measure hardness, fracturability, springiness, adhesiveness, spreadability, tensile strength, and more in dough, bread, cookies, cakes, pasta, icings, jellies, dairy products, fruits, vegetables, and other foods. New 32-bit software supports long file names and operates on any Microsoft Windows operating system. The Stable Micro System Powder Flow Analyzer (PDA) measures the flowability of a powder, its stickiness, cohesiveness, and smoothness. The PDA is an attachment to the TA.XTPlus and can be attached or removed in under 10 min. Texture Technologies Corp., 18 Fairview Rd., Scarsdale, NY 10583 (phone 914-472-0531; fax 914-472-0532; www.texturetechnologies.com), Booth 3117.
• Laboratory Instruments. Waters Corp. will offer a complete line of HPLC and MS instrumentation, software, and chemistries for the food industry. Waters Corp., 34 Maple St., Milford, MA 01757 (phone 508-478-2000; fax 508-482-2674; www.waters.com), Booth 4760.
PROCESSING
• Food Processing Equipment. Carmi Equipment represents manufacturers of equipment for applications ranging from laboratories to large production plants. It also can install and dismantle food processing equipment within the continental U.S. and Canada, as well as buy and sell a full range of used equipment and offer reconditioning services. Carmi Equipment Co., 6024 Scott Way, Commerce, CA 90040 (phone 323-838-6649, fax 323-728-4922, www.carmiequipment.com), Booth 529.
• Ozonation Systems. DEL Ozone will exhibit its AGW-0500 Mobile Ozone Surface Sanitation System, AGW-1500G Mobile Recirculating Ozone Sanitation System, and AGW-4015 and AGW-4025 Skid-mounted Ozone Sanitation Systems. These products accommodate such applications as surface sanitation, CIP, SIP, and direct food contact while continuously balancing ozone efficacy and worker safety. DEL Ozone, 3428 Bullock Ln., San Luis Obispo, CA 93401 (phone 800-676-1335, fax 805-541-8459, www.delozone.com), Booth 4925.
• Solids Processing Equipment and Services. Glatt Air Techniques, Inc. will exhibit its fluid-bed processors, high shear vertical granulators, pan coaster, product lifting and discharging devices, automated process control systems, sieves/mills, bins, bin blenders, and complete systems integration for material handling and controls. Patented fluid-bed coating technologies include the Wurster HS system for robust coating processes and reduced processing times and the Stratos air suspension total product containment and fully automated CIP technology for eliminating operator and environmental exposure. Turnkey engineering and installation and full validation services are also available, as are contract formulation and process development, clinical trial material production, and full-scale CGMP manufacturing. Glatt Air Techniques, Inc., 20 Spear Rd., Ramsey, NJ 07446 (phone 201-825-8700, 201-818-5580), Booth 3576.
--- PAGE BREAK ---
• Foodservice Equipment. Hoshizaki America will exhibit its ROX water electrolyzer, which reduces harmful germs and bacteria without harsh chemicals. Electrolyzed water, the result of a combination of tap water, salt, and electricity, is significantly lowers the presence of microorganisms, pathogens, and viruses and has been proven effective at removing bacteria. Hoshizaki America, Inc., 618 Hwy. 74 S., Peachtree City, GA 30269 (phone 770-487-2331, fax 770-487-1325, www.hoshizaki.com), Booth 506.
• Processing Equipment. Hosokawa Bepex, manufacturer of equipment for size reduction, mixing, blending, agglomeration, liquid-solid separation, and thermal processing will exhibit its Hydramix unit for hydration applications requiring excellent mixing while minimizing particle damage. It consists of twin intermeshing paddle rotors operating at different speeds in a covered trough. Indirect heating or cooling can be applied through the body jacket and both rotors. The company will also show its Drymeister combination grinder, dryer, and classifier, and its Automated Cottage Cheese Vat. A fully equipped pilot plant is available for process and product development. Hosokawa Bepex, 333 N.E. Taft St., Minneapolis, MN 55413 (phone 612-627-1412, fax 612-627-1444, www.bepex.com), Booth 5636.
• Mixers and Grinders. Robot Coupe USA will exhibit its line of mixers and grinders with capacities of 2–60 L. They include jacketed mixing bowls and vacuum accessories. Robot Coupe USA, P.O. Box 16625, Jackson, MS 39236 (phone 601-898-8411, fax 601-898-9134), Booth 4566.
• Centrifuges. Westfalia Separator, Inc., a GEA company, designs and manufactures centrifuges for the food and beverage industries, including such products as wine, beer, and a large variety of fruit and vegetable products. The company will exhibit its new G series Hy Vol and Hy Dry separators with a wide range of capacities. Westfalia Separator, Inc., 100 Fairway Ct., Northvale, NJ 07647 (phone 608-825-4800), Booth 906.
PACKAGING
• Powder Packaging Systems. Avapac offers the Avapac® line of automatic packaging and material handling systems that meet hygienic design standards and feature a unique, bottom-up fill method, and the Stratapac® packaging system that utilizes a tough, two-ply plastic sack to replace the traditional multi-ply paper sacks such as those currently used for export milk powders. The packaging equipment is ideal for all bulk powders and granules, including dairy products, food ingredients, and fine chemicals. Avapac/Avalon Engineering, 1600 O'Keefe Rd., Hudson, WI 54016 (phone 715-386-9371, fax 715-386-9376, www.niroinc.com), Booth 2961.
• Oxygen Absorbers. Mitsubishi Gas Chemical will exhibit the Ageless® oxygen absorber for dry foods, processed meat and cheese products, baked goods, coffee, tea, pet foods, and other foods. It comes in a variety of shapes and forms, including packets, continuous strips, cards, and pressure-sensitive labels. The new Ageless OMAC oxygen-absorbing film is ideal for high-water-activity solid and liquid food. It can be made into retortable pouches and standup pouches, and pre-made high-gas-barrier bags will be available in the near future. Mitsubishi Gas Chemical America Inc., 520 Madison Ave., 17th Floor, New York, NY 10022-4213 (phone 212-752-4620 ext.105, fax 212-758-4012, www.OxygenAbsorber.com), Booth 4619.
• Reusable IBC and Filling/dispensing Equipment. A.R. Arena Products will exhibit its Arena 330 Shipper™ for nonhazardous liquids, an all-plastic, collapsible, reusable bag-in-box IBC. A wide range of liquid liners, including the patented Air Evac hands-free discharge system and filling/dispensing equipment and management logistics, are also available. The company is the exclusive distributor of the Graco BES 300™ bin evacuation systems used in conjunction with the Arena Shipper for volume evacuation of difficult-to-transfer materials while minimizing residual product. A.R. Arena Products, 2101 Mt. Read Blvd., Rochester, NY 14615 (phone 800-836-2528, fax 585-254-1046, www.arenaproducts.com), Booth 1726.
• Oxygen, Moisture, and Odor Absorbers. Multisorb Technologies, Inc., will exhibit FreshPax and FreshMax Oxygen Absorbers as well as other products that control moisture and odor of a variety of foods. Multisorb Technologies, Inc., 325 Harlem Rd., Buffalo, NY 14224 (phone 800-445-9890, fax 716-824-4128, www.multisorb.com), Booth 3874.
--- PAGE BREAK ---
• Pallets and Trays. Rehrig Pacific will exhibit its injection-molded, returnable, reusable plastic pallets and shipping, storage, and merchandising crates and trays. The HuskyLite 40-in x 48-in nestable plastic pallet features reinforced areas that receive the most abuse and are designed to take heavy loads without caving. The 20-in x 24-in Dual Position Case Ready Meat Container features bales that rotate to two stack heights. The tray is designed for automation or manual blind stacking. Rehrig Pacific Co., 4010 E. 26th St., Los Angeles, CA 90023 (phone 323-262-5145, fax 323-269-8506, www.rehrigpacific.com), Booth 5352.
• Bag-in-Box and Other Containers. Scholle Corp. will exhibit bag-in-box and other flexible packages that range from 1 L to >8,000 gal for both liquid and dry processed food products. The bags can be used in boxes, crates, drums, totes, tanks, IBCs, and shipping containers. The one-trip Solobulk™ container-sized flexitank shipper can be used to ship large quantities of liquid or viscous products by truck, rail, or sea. Like the reusable Multibulk®, it turns an ordinary container into a temporary tanker that holds about 8,000 gal of product. A new clear, high-oxygen-barrier, DuraShield™, is puncture and flex crack resistant, can with-stand rigorous transportation conditions, and is thin, light, and efficient to transport and store. Scholle Corp., 200 W. North Ave., Northlake, IL 60164-2490 (phone 708-409-4423, fax 708-409-4473, www.bagnbox.com), Booth 5340.
SERVICES
• Engineering and other services, including stainless-steel fabrication and automation, are available. They include modular "skidded" process systems, melt systems, hygienic and high-purity piping, and custom process/storage vessels, such as fermentors, reactors, and batching/blending units. A&B Process Systems, 201 S. Wisconsin Ave., Stratford, WI 54484 (phone 715-687-4332, fax 715-687-3225, www.abprocess.com), Booth 5507.
Wastewater treatment systems and services available include the proprietary low-rate anaerobic ADI-BVF® digester, the high-rate anaerobic ADI-Hybrid, and the proprietary aerobic ADISBR sequencing batch reactor. Pilot study services are also available. ADI Systems Inc., 1133 Regent St., Suite 300, Fredericton, NB E3B 3Z2, Canada (phone 506-452-7307 or 800-561-2831, fax 506-452-7308, www.adisystems.ca), Booth 1314.
• Extrusion services are available from a manufacturer and packager of soy-based consumer snacks, cereals, and meat analogs. Rice-sized bits, morsels, rods, chips, and cubes with designed compositions can be generated using twin-screw extrusion. Controlled texture generation, together with included or added flavorings, can be used to produce high-protein convenience products for applications like dry soups, dinner helpers, and meat analogs. Getmor Soy-Bites, Inc., 138 W. Front St., Owatonna, MN 55060 (phone 507-446-9097, fax 507-451-3732), Booth 2060.
• Statistical analysis software package will be highlighted, as well as a simple and intuitive project management package. Minitab Inc., Quality Plaza, State College, PA 16801 (phone 800-448-3555, fax 814-238-1702, www.minitab.com), Booth 1202.
• Software services are available for monitoring and improving process performance, meeting customer and regulatory requirements, automating data collection, improving product quality, enhancing enterprise-wide communication and decision-making, and supporting continuous process improvement. Northwest Analytical Inc., 519 SW Park Ave.,Portland, OR 97205 (phone 503-224-7727, fax 503-224-5236, www.nwasoft.com), Booth 1313.