Chicago is the "Home of the Blues," a style of music that I have a preference for. As the site of this year's IFT Annual Meeting & FOOD EXPO®, where ingredient suppliers will gather for a few days to highlight the functionality and health benefits of their products, Chicago will become a home for blues, reds, yellows, and a lot of other colors, as well as flavors, sweeteners, texturizers, preservatives, emulsifiers, and a host of other ingredients.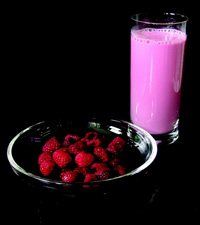 In discussing some of the trends that we will be seeing at this year's show, I thought it might be rewarding—as well as fun—to analyze these trends using themes that are closely associated with the city. We've already mentioned one of them, so let's start with that one and go from there.
1. Home of the Blues. A wide range of new color developments, both natural and certified, will be showcased. Natural colors, many of them derived from fruits and vegetables, will be shown that are said to have greater stability, allowing their use in a broader range of applications. The versatility of caramel will be highlighted, its uses ranging from enhancing the appearance of cooked meat to extending cocoa. We're also seeing new developments in the area of certified colors, such as a dust-free form of color, or an oil dispersion infused with a highly concentrated color.
Colors are also being used in combination with other ingredients or delivery systems to enhance or even transform the appearance of traditional applications. You might call these developments, "Color With Sparkle," and they may include pigment systems that have a gem-like appearance or colored glitter that can create a rainbow effect.
Interestingly, some companies are making available both natural and certified colors, giving the customer a wide range of products to choose from. Furthermore, alterative sources of color are coming from all parts of the world—India, Ireland, Israel, and South America, just to name a few.
Companies such as these might provide additional opportunities in the areas of sourcing, research and development, manufacture, and marketing of colors.
Perhaps, the most dominant theme of all is the availability of customizing colors, creating such a wide array of colors that the possibilities are truly limitless. Home of the blues? If you want. But a color specialist would say, "that's only the beginning."
2. Sweet home Chicago. Most of us who love music are probably familiar with that classic line from the great bluesman Robert Johnson. Well, at this year's IFT Annual Meeting & Food Expo, that line may have even a sweeter meaning, as a broad range of sweetener developments will be highlighted, including neotame, tagatose, trehalose, and next-generation polyols. The functionality of sweetener blends highlighted in a broad range of applications, ongoing studies on the benefits of honey, and new products such as a sweetener derived from brown rice will all be unveiled at the show.
What's even more "sweet" about sweeteners is the variety of other functionality attributes they provide, including flavor enhancement or masking, improved texture and mouthfeel, humectancy, and potential health benefits.
The key word here, of course, is synergy. With the wide range of sweeteners being developed, the possibilities for sweeter blends offering improved attributes hold great potential on the horizon.
--- PAGE BREAK ---
3. My kind of town. Frank Sinatra's love ode to the Windy City. Of course, when he sang it in a certain movie, he was playing a gangster. But then you can't have everything. I think the line does reflect the spirit of the city: Chicago continues to be a Midwestern melting pot, a wide range of cultures coming together and bringing their different types of cuisines. Asian, Indian, Hispanic, Italian, Middle East, and Polish are only a few examples. So don't be surprised to see a wide range of flavors and textures on the show floor this year.
4. Cheeseburger . . . Cheeseburger. When the late comic John Belushi uttered those words on Saturday Night Live, Chicago (and the Billy Goat) became immortalized. When you think of Chicago, several other foods come to mind, and it will be interesting to see how those foods will be upscaled, transformed, even immortalized by this year's ingredient developments.
Here are only some examples of the kinds of applications that we will be seeing: pizzas will be formulated with a variety of flavor profiles, both traditional and trendy ethnic; barbecue flavors for chicken, ribs, wings, pork, and other such Chicago-style foods will reflect national and regional taste preferences as well as be given some novel twists; creamy soups and sauces will be formulated with hydrocolloids to give them body and viscosity while allowing flavors and spices to come through; potato salad will be formulated with a bistro-style mustard dressing; Italian-style desserts with rich cream fillings will be made with special rice starches to give them the correct texture; Asian dipping sauces formulated with special flavor enhancers will provide the right accompaniment to grilled meat, seafood, and poultry; and an assortment of chiles and spices will provide different levels of heat for Hispanic foods.
For those exhibitors who still aren't sure what application they will be highlighting this year, may I recommend the pirogi—a food truly reflecting the great Polish heritage of Chicago. Naturally, in making this suggestion, I show no bias whatsoever.
5. Holy cow! A little vernacular from the late sports announcer Harry Carey, I think this line sets the right mood for dairy ingredients. Chicagoans may not wear big cheese hats like the folks up north do, but they nonetheless love their dairy products, such as super, superpremium ice creams; rich creamy sauces; Italian pastries with cream fillings, and, of course, cheese on everything. As such, Chicago is a very appropriate site for new dairy developments highlighted at the show. These may include the versatility of whey proteins, soft cheese blends providing flavor and mouthfeel; novel ethnic formulations utilizing dairy ingredients; milk-based ingredients such as mascarpone powder which can be added to baked goods that desire an Italian flavor; a diverse range of cheeses and cheese sauces; and a wide range of custom dairy flavor solutions.
6. Wrigleyville. The city has had a long history of confectionery manufacture—chocolate, candy, chewing gum, and so on. (For many years, the Chicago Cubs were owned by the Wrigley family, and some called the friendly confines and the area around it Wrigleyville.) Consequently, it should not be too surprising to find a variety of new ingredient developments related to confections at this year's show. Some of these will include flavored films (see photo on page 44) for candy strips or breath-freshening films, a carbonated ingredient, chocolate coatings formulated with sugar replacers, quick-releasing flavors combined with slower-releasing flavors to create the effect of a flavor change, cooling agents, a variety of different kinds of inclusions, and so on.
--- PAGE BREAK ---
Well, I think you get the idea. Chicago should provide an appropriate setting for some exciting trends reflecting 2003 and beyond.
On area that I haven't addressed so far is health/nutraceuticals. That topic will be exclusively covered in a second Preview article directly following this one. It is written by Linda Milo Ohr and will cover health-related developments highlighted at the 2003 IFT Annual Meeting & Food Expo.
The Ingredients Preview written by me will feature developments specifically related to functionality, and will cover the following areas: (1) colors, (2) sweeteners, (3) flavors/flavor systems, (4) flavor enhancers/masking agents, (5) films/coatings/inclusions, (6) texturizers, (7) emulsifiers/stabilizers, (8) preservatives, (9) enzymes, (10) dairy ingredients, (11) fruits and vegetables, and (12) grain/pasta ingredients.
In addition to these 12 sections, there will be several sidebars highlighting developments that were presented during the technical program. Also, there will be a section on first-time exhibitors and what they are showing at the IFT FOOD EXPO. In this preview, there will be more than 150 ingredients developments reported.
Hopefully, too, there will be some good synergy between the Ingredients preview and the Nutraceuticals Preview. In the two articles, there will be some cross-referencing to direct your attention to items that not only display distinct functionality benefits but also health ones as well. This, of course, is not always easy as the distinctions between the two areas—functionality and health—are blurring quite a bit. However, the combined previews should provide a comprehensive preview of what will be shown at this year's IFT Annual Meeting & Food Expo.
COLORS
• Colored glitter can transform a product's appearance or taste. Glitter for adding color as well as flavor, sweetness, and other characteristics to a variety of products will be spotlighted by Watson Foods Co., Inc., 301 Heffernan Dr., West Haven, CT 06516 (phone 203-932-3000; fax 203-932-8266). Applications for colored Edible Glitter™will demonstrate how traditional products can be transformed into a seasonal or novelty item; an upscale product; an attractive, fun food for children; or a product that needs differentiating in the marketplace.
The company manufactures a full spectrum of colored glitter products using FD&C, EU, and natural colorants. Custom blends can also be produced using up to five different colors. For example, Carnival Glitter can be created to give a rainbow appearance. Furthermore, edible glitter with prismatic imagery can be produced, making every flake shimmer and dramatically catch light, reflecting it in a spectrum.
Potential applications for colored glitter include as a decorative effect for baked goods; as sprinkles over ice cream; mixed into yogurt, gelatin, or pudding products; as a confectionery or snack ingredient; and countless other ways. Colored glitter reportedly can be applied to almost any surface.
According to the manufacturer, combinations of colored glitter with other ingredients may be formulated. Here are some examples:
Glitter with alternative sweeteners can replace sugar topping in sugar-free or low-carbohydrate products while enhancing the appearance of the product. Edible glitter is sugar-free, carbohydrate-free, and adds no calories.
Glitter can combine color with flavors, such as jalapeño, cheddar cheese, chicken, strawberry, raspberry, mint, butterscotch, sour green apple, and lemon, just to name a few. Thin flakes made with gum arabic quickly melt on the tongue, giving an instant flavor impact. A quick-releasing flavor of the glitter, coupled with a slower-releasing flavor can give the effect of flavor change. For example, if the customer made a banana-flavored gumdrop with strawberry glitter on it, the first flavor impact would be strawberry, followed by strawberry/banana, and finally just banana. Watson Foods Co., Booth 1361
--- PAGE BREAK ---
• Caramel color offer benefits in cooked meat. Benefits of caramel color in cooked meat, chicken, and turkey products will be discussed by D.D. Williamson & Co., Inc., 1901 Payne St., Louisville, KY 40206 (phone 502-895-2438; fax 502-895-7381; www.caramel.com).
According to the company, slow cooking serves to retain moisture in meat products but can fail to produce an appealing roasted look that comes with high-temperature cooking. Under such circumstances, caramel color may be used to brown, reduce grayness, or even blacken the surface of cooked meat items such as roast beef. In restructured meats, sufficiently cooked meat can take on a pink color which consumers may mistake for a sign of undercooking. Caramel color can also overcome this effect.
Poultry processors tend to select the lightest caramel colors for yellow to golden tones. "Grilled chicken and oven-roasted turkey are applications that can benefit from caramel color," noted a company representative. "Case-ready deli meats, such as roast beef, pastrami, and salad-ready chicken strips, increasingly contain caramel color as a product differentiator."
From a compliance perspective, the Food and Drug Administration and the U.S. Dept. of Agriculture require that food colors be labeled to protect consumers from any potential coloring of spoiled meat. In general, meat and poultry processors can add caramel color either before or after cooking, so long as the final product is cooked. However, caramel color may not be added directly to the formulation of a raw (final) product where it becomes an integral part of the total product. Technical tips for more labeling and application information will also be available at the booth. D.D.Williamson, Inc., Booth 4018
• Lake alternatives highlighted. The benefits of lake dyes, including added stability and bright coloration, and new uses for these colors will be discussed by India-based Neelikon (U.S. office, Baltimore, Md., phone 410-947-6427; fax 410-362-7433).
Batch-to-batch consistency provides powdered colors with visual strength, particle size distribution, and minimal bleed. A comprehensive range of lakes at specific dye levels is available. Furthemore, the company has increased its production resources with a new state-of-the-art plant for the production of lakes only. Neelikon, Booth 4166
• Natural colorant provides wide spectrum of pinks and reds. The newest addition to the Exberry® line of natural colors will be presented by GNT USA, Inc., 660 White Plains Rd., Tarrytown, NY 10591 (phone 914-524-0600; fax 914-524-0681; www.gntusa.com). 
Light pink to red colors in higher pH applications such as yogurts, soy beverages, smoothies, ice creams, and other lipid-based food systems can now be achieved using Exberry Shade "Strawberry Cream." This fruit and vegetable-based colorant is said to allow the user to achieve a wide spectrum of pinks and reds, which correlate with such flavors as strawberry, pink grapefruit, strawberry banana, and guava. GNT USA, Booth 717
--- PAGE BREAK ---
• Pigment system provides pearl-like finish. Pigment system for giving a gemlike appearance to confections and snacks has been developed by Colorcon, Food/Confectionery Div., 415 Moyer Blvd., West Point, PA 19486 (phone 215-661-2657; fax 215-661-2626). Called Pearlicoat™ Pearlescent, the thin coating is said to provide a pearl-like finish combined with the sparkle of vibrant colors, and can add a marbleized or speckled effect which can help upscale or differentiate the product.
The system is available in five brilliant colors, formulated both as a liquid or dry concentrate, and accommodates flavors and sweeteners. Potential applications include confections, chocolate, jelly beans, salted snacks, and a variety of other products.
These pigmented systems offer manufacturing flexibility to food processors as they can be used on finished products as well as products in production. The benefits of putting a finished product back in the pan for an added coat allows confectionery companies to quickly change product appearance as the market demands without the need for reformulation.
The system utilizes high-value pigments that do not require large volume usage to achieve the desired effect. Available in both aqueous and solvent-based formulations, the thin coating does not fracture or rub off during packaging and shipping. Colorcon, Booth 368
• Both natural and synthetic colors highlighted by one company. A full range of approved natural and synthetic colors will be provided by the Sensient Color Group, a division of first-time exhibitor Sensient Technologies, 2526 Baldwin St., St. Louis, MO 63106-1903 (phone 314-658-7460; fax 314-658-7431).
The company, previously known as Warner-Jenkinson, offers the food industry such products as natural colors, dyes, lakes, and dispersions. Representatives will be available to offer development advice and customer and technical service. Sensient Color Color Group, Booth 1032
• Stable natural color can provide bright red shade. A new natural red color, Vegetable Juice Color 6100, will be introduced by Food Ingredient Solutions, LLC, 260 W. 52nd St., Ste. 11K, New York, NY 10019 (phone 212-246-7350; fax 212-541-9087; www.foodcolor.com).
The kosher color is said to be free from odor and flavor, and is extremely heat and light stable. At a low pH, this color provides an orange-red shade similar to Red 40. In the 4-6 pH range, this color provides a bright red shade. Potential applications for the color include dairy, meat, cereal, and other neutral pH products. Food Ingredients Solutions, LLC, Booth 1204
--- PAGE BREAK ---
• New company specializes in natural food colors. Natural food colors are the focus of an Ireland-based first-time exhibitor, Cybercolors Ltd., Unit 8, Airport East Business Park, Farmer's Cross, Ballygarvan, Co. Cork, Ireland (phone 353-21-4375755; fax 353-21-4375756; www.naturalfoodcolors.com).
The company, founded in 2000, specializes in the sourcing, research and development, manufacture, promotion, and selling of natural food colors and other nutritional ingredients. Its main natural color products are annatto, carmine, paprika, natural carotene, and other fruit and vegetable extracts. The main markets served are seasonings, beverages, meat and dairy products, and dietary supplements. Cybercolors, Ltd., Booth 5525
• Tomato extract may be used as a natural colorant. A tomato extract which may be used as a natural colorant will be launched by first-time exhibitor Israel-based LycoRed Natural Products Industries, Ltd. Marketed under the name Lyc-O-Mato®, the product is available from the company's U.S. distributor, LycoRed Biodar USA, 551 Fifth Ave., Ste. 1100, New York, NY 10176 (phone 612-798-7260).
Tomato lycopene, similar in chemical composition to beta-carotene, is said to be heat stable and can withstand extreme pH values encountered in food processing. It has a much wider color range than beta-carotene and is effective at very low concentrations. Its coloring ability depends on its concentration, the method of dispersion, and formulation used.
The tomato-derived ingredient offers the dual advantage of providing color as well as being a rich source of lycopene. More about its health benefits will be described in the Nutraceuticals Preview (see page 97). LycoRed Natural Products Industries, Ltd., Booth 5305
• Caramel color may be used to extend or replace cocoa. Use of caramel color as a cocoa extender or cocoa replacer will be focused on by Sethness Caramel Color, 3422 W. Touhy Ave., Chicago, IL 60645-2717 (phone 847-329-2080; 847-329-2090; www.sethness.com).
Traditionally caramel color has been used as a food color additive to impart a desired appearance to a wide range of foods and beverages. However, caramel color can do much more than just color finished products. According to the manufacturer, it can function effectively as a cocoa extender or cocoa replacer, serving as a major component in cost-saving alternatives for cocoa powder. Sethness Caramel Color, Booth 1317
• Expanded color line offered. An expanded line of food color concentrates will be highlighted by International Foodcraft Corp., 1601 E. Linden, Linden, NJ 07036 (phone 908-862-8810; fax 908-862-8825; www.intlfoodcraft.com). Called Coloreze, the line now includes custom powder dry blends as well as custom formulations of lake dispersions and liquid colors.
The company is a manufacturer of a broad range of color formats, such as lake dispersions, liquid colors, paste colors, color bits and wafers, and powder blends. International Foodcraft Corp., Booth 4768
--- PAGE BREAK ---
• Colors available from India. Food colors from India will be highlighted by first-time exhibitor R.B. Exports, B/5 Bajratan Industrial Estate Liberty Garden Road, Mumbai, MAH, 40064 India (phone 91-22-28826795; fax 91-22-28805268). The company manufactures food colors marketed under the name Flavcol and has a production capacity of 600 metric tons per year.
A wide range of FDA certifiable products is available for use in baked goods, confections, dessert and beverage powders, dairy products, pet foods, nutraceutical products, and other applications. The company also specializes in lake colors with excellent dispersion. R.B. Exports, Booth 4967
• Dust-free color offers convenience. A dust-free form of color will be introduced by first-time exhibitor Roha USA LLC, 5015 Manchester Ave., St. Louis, MO 63110 (phone 314-289-8300; fax 314-531-0461; www.rohausa.com). Marketed under the name Spheroclean, the patent-pending product is said to provide convenience and is easy to use.
Roha is said to be one of the largest FD&C color manufacturers in the world with a global presence. Its world head-quarters is located in Mumbai, India, but its U.S. operations are based in St. Louis, Mo. Roha, USA, Booth 553
• Natural color blends are specially customized. Natural custom color blends compatible with product, process, distribution, and packaging requirements are developed and manufactured by colorMaker Inc., 3309 E. Miraloma Ave., Ste. 105, Anaheim,CA 92806 (phone 714-472-044; fax 714-572-0999; www.colormaker.com).
Through its partnership with D.D.Williamson, the company offers customers technical strength and distribution on a global scale. When formulating natural color blends, it utilizes such colorants as annatto, beet juice, beta-carotene, caramel color, carmine, chlorophyll, elderberry, grape juice, grape skin extract, lycopene, paprika, purple carrot, radish, red cabbage, saffron, titanium dioxide, and turmeric. colorMaker, Booth 4018
• Oil dispersion infused with highly concentrated color. A full line of decorating colors are offered by Chefmaster, 3701 W. Carriage St., Santa Anna, CA 92704 (phone 800-333-7443; fax 714-546-2721; www.bkcompany.com). Highlighted at the show will be Liquid Confectionery Color, an all-lake oil dispersion infused with highly concentrated color that won't bleed. It is said to be suitable for use in products containing high-oil and high-fat ingredients. Chefmaster, Booth 5215
• Use of natural colors in different food areas to be demonstrated. New concepts using natural colors (Colors from Nature™) will be discussed by Wild Flavors, Inc., 1261 Pacific Ave., Erlanger, KY 41018-1260 (phone 859-342-3600; fax 859-342-3604; www.wildflavors.com). The incorporation of these colors into a variety of business areas, including baking, sweet, confectionery, culinary, meat, savory, snack, and health will be demonstrated by the company. Wild Flavors, Inc., Booth 2713
--- PAGE BREAK ---
SWEETENERS
• Next-generation polyols provide a number of functionality benefits. The benefits of next-generation polyols in various food formulations will be described by SPI Polyols, Inc., 321 Cherry Lane, New Castle, DE 19720 (phone 800-789-9755; fax 302-576-8569; www.spipolyols.com).
A no-sugar-added ice cream may be formulated using maltitol. Research conducted at Penn State shows that Maltisweet M95, a maltitol syrup which reportedly has a higher maltitol assay than other products in the marketplace, can replace all of the added sugar in ice cream. Furthermore, no additional bulking agents are necessary to produce an ice cream that tastes like it was made with sucrose.
A line of maltitol syrup products have application in sugar-free caramels. The products—Maltisweet B, Maltisweet MH 65, and Maltisweet MH 80—provide varying levels of sweetness and polymer length, allowing formulators to optimize the taste and texture of the caramel to their specific application.
Use of maltitol syrup products in high-protein/nutritional bar formulations can offer several advantages over other sweeteners. The may include creating bars with softer centers, increasing shelf life, improving organoleptic properties, and providing better moisture control within the bar.
Application of powdered hydrogenated starch hydrolysate (Stabilite SD 30/SD 60) can be used to extend or replace crystalline maltitol in sugar-free chocolate compound coatings. Properties such as low laxation impact, high solubility, non-hygroscopicity, and no cooling effect make HSH suitable for this application.
Graphs and other data are available demonstrating how diversity in polymer length and sweetness allows for flexibility in many applications. One illustration shows how medicated lozenges formulated with polyols can provide longer-lasting relief that similar products made with other sweeteners. SPI Polyols, Inc., Booth 3442
• Tagatose to be launched. A functional low-calorie sweetener, tagatose, will be launched under the name Gaio by Arla Food Ingredients, 2840 Morris Ave., Union, NJ 07083 (phone 800-972-2096; fax 908-964-6270; www.gaio-tagatose.com). The product has a self-affirmed GRAS status and was approved by FDA in October 2001.
With almost the same sweetness as sugar and only 1.5 kcal/g, tagatose can be used in a variety of applications including beverages, cereals, confections, gums, and meat replacements bars and other products. As an additional benefit, FDA has added the sweetener on a list of ingredients that do not cause tooth decay.
Tagatose works well as a flavor enhancer, demonstrating synergistic properties when combined with intense sweeteners, especially in beverages. It eliminates off-tastes, bitterness, and mouth drying, and improves mouthfeel. Studies have shown that milk chocolate, toffees, and other products, when formulated with the sweetener, have improved taste and color.
Information about its health benefits will be provided in the Nutraceuticals Preview (see page 97). Arla Food Ingredients, Booth 1517
--- PAGE BREAK ---
• Sweetener derived from brown rice developed. A natural whole grain-based sweetener, BriesSweet™ Brown Rice Syrup, will be introduced by Briess Ingredients Co./Briess Malting Co., divisions of Briess Industries, Inc., P.O. Box 229, Chilton, WI 53014 (phone 920-849-7711; fax 920-849-4277; www.briess.com).
The product is available in four conversion types—26 D.E., 42 D.E., 43 D.E., High Maltose, and 60 D.E., and can be certified organic. Potential applications for the sweetener can include bars, granola, baked goods, breakfast cereals, functional beverages, sauces, and confections. At the IFT Food Expo, the product will be featured in a nutritional bar. In addition to the sweetener, the "Briess Bar" is formulated with several quick-cook grain ingredients from the company's Insta Grains® line, including brown rice flour, crunchy brown rice, and barley flakes.
Also available are more than a dozen malt and malt extracts, marketed under the brands CBW and Maltoferm®. The malt extracts range from very light and mild flavored to black and strong flavored. Briess Ingredients Co./Briess Malting Co., Booth 4417
• Beverages show benefits of sweetener blends. Regular and diet beverage demonstrations highlighting the advances made in blending high-intensity sweetener acesulfame K (Sunett®) and other sweeteners will be presented by Nutrinova, Inc., 285 Davidson Ave., Ste. 102, Somerset, NJ 08873 (phone 001 732 271 7221; fax 001 732-271-7235; www.nutrinova.com.)
According to the company, the diet beverage will show how these blends lead to a more sugar-like sweetness profile. The regular beverage demonstrates how the blends can partially reduce calorie content without negatively impacting taste.
Sunett is 200 times sweeter than sugar and is characterized by a fast-acting impact sweetness and synergistic properties with other non-nutritive and nutritive sweeteners.
Attendees will be allowed to sample the beverages and see for themselves how well the blends perform. Nutrinova, Inc., Booth 1753
• Inulin provides functionality benefits in reduced-sugar foods. The functionality benefits of oligofructose (Raftilose®) and inulin (Raftiline®) in developing sugar-reduced foods and beverages will be highlighted by Orafti Active Food Ingredients, 101 Lindenwood Dr., Malvern, PA 19355 (phone 610-889-9828; fax 610-889-9821).
One product highlighted at the IFT Food Expo will be a sugar-free chocolate manufactured with Raftiline HP, an inulin product that contains no residual sugars. The ingredient is said to improve the flavor, mask bitterness, reduces the cooling effects of polyols, and reduce the laxation effect of polyols.
Inulin and oligofructose are natural dietary fibers which in addition to offering functionality, provide a number of health benefits, including fiber enrichment, improved health via prebiotics, and calcium absorption. These health benefits will be discussed in the Nutraceuticals Preview on page 97. Orafti Active Food Ingredients, Booth 4118
--- PAGE BREAK ---
• Crystalline fructose sweetens beverage applications. Beverage applications featuring crystalline fructose (Krystar® 300) will be highlighted by Tate & Lyle, 2200 E. Eldorado St., Decatur, IL 62525 (phone 217-421-3553; fax 217-421-3167). Among products available for sampling are chai tea, made with crystalline fructose and a bulking agent (Star-Dri® 100), and flavored coffee syrups sweetened with the crystalline fructose. Attendees will be able to visit the booth and indulge in coffee and bundt cake while discussing new concepts.
Crystalline fructose offers a variety of benefits including flavor enhancement; improved texture and mouthfeel; synergism with other sweeteners; humectancy; and reduced levels of sweeteners, flavors, and acids. Tate & Lyle, Booth 142
• Neotame update provided. An update on neotame, a new non-nutritive sweetener and flavor enhancer, will be given by The NutraSweet Co., 1801 Maple Ave., Evanston, IL 60201. The sweetener, which was recently approved for general use in foods and beverages by FDA and several other regulatory agencies, is said to be 7,000 to 13,000 times sweeter than sucrose, depending on the food matrix, and provides zero calories.
According to the manufacturer, it has a clean, sweet, sugar-like taste and is functional in a wide range of foods and beverages as a single sweetener or blended with other sweeteners. The ingredient is rapidly but only partially absorbed, and its primary route of metabolism is de-esterification to yield de-esterified neotame and an insignificant amount of methanol. Neotame and de-esterified neotame are rapidly cleared from the plasma and completely eliminated through bodily wastes. Furthermore, because of the 3,3-dimethylbutyl moiety, peptidases are essentially blocked, reducing the availability of phenylalanine. Consequently, no special labeling for individuals with phenylketonuria is required.
Further information about this sweetener will be provided by representatives from Neotame, 200 World Trade Center, The Merchandise Mart, Ste. 936, Chicago, IL 60654-1001 (phone 312-873-5000; fax 312-873-5051; www.neotame.com). Paper 101-6 and Neotame, Booth 2322
• Trehalose offers a variety of functionality properties. Trehalose, a naturally occurring sugar which has about half the sweetness as sucrose, is available from Cargill, P.O. Box 5662, Minneapolis, MN 55440 (phone 800-742-8790; fax 952-742-7440; www.cargill.com).
In addition to its use as a nutritive sweetener, it offers a number of other key properties. It may function as a coloring agent, flavor enhancer, humectant, stabilizer, and texturizer. Its versatility makes it suitable for a broad range of applications.
The multifunctional sweetener has GRAS status. Cargill, which has exclusive rights to develop and market trehalose for food use throughout the Americas, is expecting the ingredient to create a number of new opportunities for the food industry. Cargill, Booth 1748
--- PAGE BREAK ---
• Update on saccharin and polyols to be provided. An update on saccharin and polyols will be presented by Calorie Control Council, The Kellen Co., 5775-G Peachtree-Dunwoody Rd., Ste. 500, Atlanta, GA 30342.
Research over the past 20 years has demonstrated that saccharin does not cause cancer in humans, and eventually resulted in a number of important events, including the removal of the saccharin warning label requirement which will be discussed.
Recent events related to the functionality and health benefits of polyols will also be provided. Polyols have been used for many years to replace sugars in a variety of products such as chewing gums, candies, ice cream, baked goods, and fruit spreads. Paper 101-7
• Safety of aspartame reaffirmed. The safety of aspartame was recently reaffirmed by the Scientific Committee on Food of the European Commission consisting of leading independent food safety experts in Europe. The conclusion, based on an exhaustive review of the scientific literature published since 1988, reconfirms the conclusions of preview reviews by SCF, FDA, the Joint FAO/WHO Committee on Food Additives, and other regulatory bodies and expert committees.
An aspartame update will be presented by The NutraSweet Co., 10 S. Wacker Dr., Ste. 3200, Chicago, IL 60606. Several safety studies will be reviewed with the presentation emphasizing that there are no unresolved questions regarding the safety of aspartame under conditions of intended use. Paper 101-5
• Studies focusing on properties of honey available. The functionality and scientific properties of honey will be discussed by The National Honey Board, 390 Lashey St., Longmont, CO 80501 (phone 303-776-2337; fax 303-776-1177; www.nhb.org. Several recent research studies exploring the value of honey and other applied theoretical work in the areas of food science will be available. National Honey Board, Booth 4424
• A dry free-flowing honey will be shown in bakery application. A dry free-flowing honey made by a special process will be featured in baked goods by Domino Specialty Ingredients, 1100 Key Highway East, Baltimore, MD 21230 (phone 800-446-9763; fax 410-783-9710; www.dominospecialtyingredients.com). Called Quik-Flo Honey, the product is said to show versatility and functionality benefits.
Also highlighted are ingredients which control sweetness while maintaining the desired mouthfeel and caloric properties of the finished product. Domino Specialty Ingredients, Booth 1925
• Aspartame in a variety of forms available. Aspartame—a high-intensity, nutritive sweetener approximately 200 times sweeter than sucrose—is available from Holland Sweetener Co., 1640 Powers Ferry Rd., Building 11, 260, Marietta, GA 30067 (phone 770-956-8443; fax 770-956-7102; www.hollandsweetener.com). The company offers the sweetener in a variety of forms including granular, powder, and fine grades in several package sizes. Holland Sweetener Co., Booth 3132.
--- PAGE BREAK ---
FLAVORS/FLAVOR SYSTEMS
• "Chef 's Innovation Center" to be unveiled. A U.S. customer training and tasting center, complete with chef 's demonstration kitchen and tasting area, will be officially opened in conjunction with the IFT Food Expo by Quest International, Flavor and Food Ingredients, 5115 Sedge Blvd., Hoffman Estates, IL 60192 (phone 847-645-7163; fax 847-645-7053). Known as the Chef 's Innovation Center, it will be completed by June 30, 2003.
According to the company, inspiration for the center came after a successful launch in 2002 of a range of new culinary flavors, including its Designer Wheel™ concept of creating meat flavors that emulate chefs' cooking styles.
"It's a broad development process, not confined to flavor alone," said Quest's Culinary Applications Manager. "We must consider texture, appearance, umami, shelf life, stability, manufacturability, and flavor. And the new center will enable us to meet these needs for our customers."
Representative at the booth will discuss the center and the services it will provide. Quest International, Booth 127.
• Merger combines resources of two established companies. The third largest global company in the flavor and fragrance industry, Symrise, is the result of the merger of Haarman & Reimer and Dragoco. The name reportedly stands for the creative symbiosis of these two well-established companies and represents the promising future that arises from the merger. The company's logo, which honors the dragon and the hummingbird, integrates the symbols of the two companies.
Visitors at the booth will learn how the new company will maximize the integration of combined resources to distinguish itself from other industry leaders. A substantial global network of innovation and basic research enhances the synergy of science and technology that has been created.
Among the company's integrated product strengths will be a broad encapsulation portfolio; a stronger mint, culinary, and citrus technology; the formation of a new Foodservice business unit; expanded resources within the sensory group; and the bringing together of the industry's leading flavor experts within the company's Sweet, Beverage, and Culinary business units.
The company will offer a new perspective in its commitment to focus on customer brands. A signature line, "creating brands, supporting brands," expresses the company's new approach. Symrise, Booth 1513
• New booth look reflects global philosophy. A new booth look to better reflect its philosophy will be provided by Wild Flavors, Inc., 1261 Pacific Ave., Erlanger, KY 41018-1260 (phone 859-342-3600; fax 859-342-3604; www.wildflavors.com).
According to the company, the new look was developed to ensure that the food industry understands that Wild is a global company with worldwide resources and solutions. It will demonstrate products from all business areas, including beverage, sweet, bakery, confectionery, culinary, meat, savory, and snack, as well as incorporating health ingredients and natural colors (Colors from Nature™) into many aspects.
New this year will be its international area emphasizing products and concepts from various countries and regions. It will also be demonstrating flexible beverage pouches to emphasize its ability to now sell the equipment in North America. Wild Flavors, Inc., Booth 2713
--- PAGE BREAK ---
• Company formed by strategic alliances offers creative flavor solutions. Innovative flavor solutions for the beverage, savory, dairy, bakery, and confectionery sectors are provided in a timely manner by Mastertaste, a Kerry Group company, 6133 N. River Rd., Ste. 670, Rosemont, IL 60018 (phone 847-823-9300; fax 847-823-9301; www.mastertaste.com). Created through a series of strategic alliances, the company is emerging as a global organization offering a range of flavor technologies and ideas suitable for today's rapidly changing food manufacturing environment.
The recent acquisition of Sunpure, Ltd., a Florida-based citrus flavor company, has added vertical integration capabilities that include extraction, flavor creation, and application. With the acquisition of Metarom Canada and St. Louis Flavors, the company now offers a comprehensive line of flavors for sweet applications. On the savory side, special cheese and dairy flavors are available, along with meat and poultry flavors, including smoke flavors under the Zesti-Smoke brand.
Company representatives will be on hand to invite inquiries regarding sample requests, project briefs, and pricing information while offering analysis of marketing trends. Appropriate applications for the competitive food marketplace will be provided. Mastertaste, Booths 2335, 3348
• Flavors introduced for meat and poultry marination systems. A company that develops and markets liquid and dry natural savory flavors, Flavor and Food Ingredients, Inc., is changing its name and logo to Summit Hill Flavors, 253 Lackland Dr. West, Middlesex, NJ 08846 (phone 732-805-0335; fax 732-805-1994). The change, effective June 1, 2003, also coincides with a change of address to facilitate the company addition of a 9,000-sq.-ft. administrative, warehousing, and shipping facility.
The company's flavors, designed to provide a natural and authentic chef-prepared taste, may have application in soups, sauces, gravies, seasonings, spices, meat and poultry products, seafoods, vegetarian dishes, and other products.
At the show, the company will be introducing its new line of clean-label beef, chicken, and pork flavors specifically designed for meat and poultry marination systems. These new flavor systems are said to replace the authentic flavors that are lost in highly pumped meat and poultry products. The flavors will be demonstrated in cooked beef, pork loin, and chicken breast applications. A vegetarian meaty ham flavor and a vegetarian grilled steak flavor will also be demonstrated in snack applications. Summit Hill Flavors, Booth 419
• Company dips into sauce concepts. A line of savory fruit-based sauces designed for meat, vegetable, seafood, and appetizers has been developed by Danisco USA, Inc., P.O. Box 26, New Century, KS 66031-0026 (phone 913-764-8100; fax 913-764-5407; www.danisco.com.)
The new line of dipping sauce formulations include Apricot Ginger Mint Sauce, a neutral apricot base accented with a strong ginger and mint flavor; Passion Fruit Sauce, a very flavorful, sweet yet hot sauce similar to Chinese plum sauce; Sweet Heat Vietnamese Sauce, a sweet coconut cream boldly complemented with garlic, chili paste, and rice vinegar; Grapefruit Grenadine Sauce, a bright, well-balanced sauce with sweet and sour notes combined with Jamaican spices; Tropical Tang Sauce, fresh mango, tangy lime, and pineapple intertwined with Jamaican spices; and Raspberry Rosemary Sauce, a tart and sweet sauce of raspberry puree highlighted with rosemary, mint, and basil.
All the formulations contain either Grindsted® Alginate FD 157 or Grindsted Carrageenan TS C085, both by Danisco. These hydrocolloids are said to allow the flavors and spices to come through very clean and very intensely. In addition to their flavor-enhancing properties, these ingredients produce a thickening effect, giving the sauces the body and viscosity required for dipping.
At the IFT Food Expo, the company will have information on these sauces, as well as showcase a wide range of products. These include flavored beverages featuring stabilizer systems and flavors; barbecue turkey sandwiches formulated with Grindsted Carrageenan and CFF Stabilizer Blend; pretzels and cheese sauce with Grindsted alginate; and pizza made with an ingredient (DairyHox) for browning control. Danisco USA, Inc., Booths 148, 1758
--- PAGE BREAK ---
• New distillates provide authentic vegetable flavor. A new selection of natural vegetable distillates—roasted pepper, watercress, and celery—will be unveiled by Treatt USA, 4900 Lakeland Commerce Pkwy., Lakeland, FL 33805 (phone 863-668-9500; fax 863-422-5930; www.treatt.com). These new products are the latest additions to the Treattarome™ line of specialty aqueous distillates, referred to as FTNF (from the named food) because they are wholly distilled from them.
For example, the natural celery distillate is said to provide an intense but typical celery flavor. Derived from celery seed, it has a strong celery odor and flavor with some walnut-like notes. The distillate also contains enhanced levels of phthalides compared with the standard celery seed oil.
The new products complement the company's existing portfolio, which includes tomato, cucumber, and green bell pepper. All the products impart a high-impact flavor without increasing acidity levels and have been used in vegetable blends, soups, sauces, and dressings.
Also to be launched is Treattazine™, a distillate with a characteristic green bell pepper taste with potato, greenbean, and earthy notes present. It can enhance and sweeten savory applications.
Samples of these flavor ingredients will be available. Treatt USA, Booth 2362
• Barbecue flavors reflects regional taste preferences. Barbecue flavors that reflect national and regional taste preferences will be showcased by Griffith Laboratories, 1 Griffith Center, Alsip, IL 60803 (phone 708-239-2402; fax 708-389-4055; www.griffithlabs.com).
The Griffith Culinary Technovation team has developed a range of barbecue flavors that can be formulated in rubs, sauces, marinades, and snack seasonings. Attendees can sample a variety of applications formulated with these flavors. Griffith Laboratories, Booth 130
• Gourmet pizzas highlight new flavor concepts. New flavor concepts for specialty gourmet pizzas will be highlighted by Foran Spice Co., Inc., P.O. Box 109, Oak Creek, WI 53154 (phone 414-764-1220; fax 414-764-8803). Two different pizzas will be presented each day.
The flavor profiles developed will include both traditional and trendy ethnic, and will change daily. This presentation, which reflects the company's motto ("The Personal Touch in Taste" will demonstrate the company's abilities to create a product that can appeal to many types of audiences. The pizzas will have flavorful, functional crusts, seasoned sauces, and appetizing toppings. Foran Spice Co., Booth 1767
--- PAGE BREAK ---
• Spray-dried powders provide savory flavors. A wide selection of spray-dried powders—meat, broth, and fat and broth—will be presented by International Dehydrated Foods, Inc., P.O. Box 10347, Springfield, MO 65808 (phone 417-881-7820; fax 417-881-7274; www.idf.com).
Advantages of each ingredient will be discussed by the supplier. For example, meat powder provides label identity and essential tastes necessary for flavor systems; broth powder imparts a burst of rich roasted flavor or a smooth savory finish, while offering an agglomerated texture for optimum solubility that is suitable for soups, bases, marinades, and injection solutions; fat and broth powders provide a savory flavor and creamy mouthfeel that is desirable in sauces, soups, gravies, rice dishes, and other products.
In addition, a variety of antioxidants are available including the natural flavor option of extract of rosemary.
At the show, the company will be offering three new recipe formulations, including a San Francisco-style seafood stew, Southwest Chicken Chili, and Turkey Koufta which has a Middle Eastern flavor. International Dehydrated Foods, Inc., Booth 2128
• Flavors duplicate grilling, roasting experiences. New flavors associated with the special taste that specific grilling methods provide have been developed by Red Arrow Products Co. LLC., 633 S. 20th St., Manitowoc, WI 54220 (phone 920-683-5500; fax 920-683-5524; www.redarrow.usa.com). Available as dry powders, these flavors include Grillin'® 2055 (charcoal grill taste), Grillin' 2056 (gas grill taste), and Grillin' 2057 (flame broiled taste).
Also highlighted is the company's family of roasted poultry flavors marketed under the name Roastin'. These flavors are designed to impart a variety of rich savory notes to a range of food applications. Overall, savory depth is enhanced as well, giving finished products the taste of long, slow roasting despite short preparation times. Red Arrow Products Co., Booth 156
• Special extract process produces improved citrus and spice extracts. Natural citrus and spice extracts, designed for use in flavor and fragrance products, will be featured by first-time exhibitor INEOS Fluor International, P.O. Box 30, Saint Gabriel, LA 70776 (phone 800-275-5532).
These extracts, produced using a special process (called Xentia™), are said to have a desirable combination of characteristics not found in products using traditional recovery techniques, including high intensity with low lipid and wax content, good top-notes, low coloration, and good storage stability. Produced at ambient or sub-ambient temperatures, they maintain their natural character by retaining nearly all of their volatile or thermally labile components, which improve the odor or taste profile of the final extract.
The spice range includes cardamom, clove, coriander, cumin, ginger, star anise, and turmeric.
The citric extracts, derived mainly from cold-pressed oils, are characterized by their retention of key oxygen-containing flavor and fragrance components (oxygenates ranging from 25 to 90%) across the range of compound volatilities. It is this balance that maintains the character of the original fruit peel-oil. Furthermore, these extracts are also low in sesquiterpene hydrocarbons that can contribute petroleum-like notes in many conventional folded products. The citrus extracts include orange, lemon, grapefruit, and lime. INEOS Fluor International, Booth 316
--- PAGE BREAK ---
• Juice powders may be customized with other ingredients. Fruit and vegetable juice powders combined with other ingredients to provide special flavors and textures cam be produced by Crystals International, Inc., 600 W. Dr. ML King, Jr. Blvd., Plant City, FL 33563 (phone 813-359-5225; fax 813-757-6448).
Premium custom premixes are dry fruit or vegetable juice powders blended with other dry ingredients to provide a specific color or flavor striation in the finished ingredient. Premium custom compounds are fruit or vegetable juice concentrates in their liquid form that are blended with other ingredients, and then freeze-dried after the blending of the individual components to provide a single ingredient that is uniform and distinct from any of the individual juices.
The development of a premix or compound is determined by the needs of the finished product. Crystals International Inc., Booth 4315
• Flavor bases enhance culinary applications. New flavor bases which will provide enhancement of food products will be debuted by Eatem Foods Co., 1829 Gallagher Dr., Vineland, NJ 08360 (phone 800-683-2836; fax 856-692-8148; www.eatemfoods.com). Culinary applications will spotlight improved meatiness in meat products, cheese flavor maintained throughout the processing of organic food products, and the creation of innovative entrees with new pepper flavor ingredients.
Products to be shown include Organic Cheese Base, Low-Sodium Kosher Beef Base, and improved Pepper Bases. Eatem Foods Co., Booth 922
• Savory flavors shown by first-time exhibitor. Natural concentrated citrus oils, steam-distilled oils, alcoholic extracts, flavors, oleoresins, and dispersed herb and spice extracts will shown by first-time exhibitor Lionel Hitchen Ltd., Gravel Lane, Barton Stacey, Winchester, Hampshire 5021 3RQ United Kingdom (phone 0044-1264-343317; fax 0044-1264-343315; www.ihn.co.uk). The company will be exhibiting with its U.S. agent, Thwaites Inc.
The company, which has more than 35 years experience, is a leading supplier to the food and beverage industries as well as to flavor houses. The majority of their products are kosher and halal certified.
Highlighted at the show is a new range of savory flavors. Lionel Hitchen Ltd., Booth 118
• Wine reductions available in a variety of new flavors. Kosher natural wine reductions (10X) will be introduced by Todhunter Foods, 222 Lakeview Ave., Ste. 1500, West Palm Beach, FL 33401-6149 (phone 561-655-8977; fax 561-655-9718; www.todhunter.com). The company and Monarch Wine Co., a division of Todhunter International, will feature the alcohol-free reductions in a variety of flavors such as red port, burgundy, chablis, sweet marsala, and sherry. They are suitable for use in low-sodium applications, as well as all soups, sauces, marinades, salad dressings, frozen entrees, specialty products, and flavor production.
Also new this year are Natural Distilled Spirits Reductions 10X available in French Brandy, Kentucky Straight Bourbon, Scotch Whiskey, and White Tequila. Todhunter Foods, Booth 2563
• Seafood extracts offer rich taste and water-retention properties. Natural seafood extracts will be spotlighted by the Japanese company Senmi Ekisu Co., Ltd., in partnership with Mitsubishi International Corp., 520 Madison Ave., New York, NY 10022-4213 (phone 212-605-2425; fax 212-605-1810; www.micusa.com). The line of natural seafood flavors are said to impart not only a rich taste and aroma, but also function as water-retention agents.
Products that are available include Taimi Extract (fish protein peptide); Katsuobushi (bonito extract); crab, shrimp, scallop, or sardine extracts; and a variety of other flavors. These extracts may be used in such applications as sauces, soups, seafood dishes, snacks, flavored surimi, and more. Mitsubishi International Corp., Booth 3352
--- PAGE BREAK ---
• Bistro-style sauce extends applications. A sauce combining Dijon mustard, horseradish, and garlic will be spotlighted by Kraft Food Ingredients, 8000 Horizon Center Blvd., Memphis, TN 38133 (phone 901-381-6500; 901-381-6524). The smooth, creamy, fine-grained sauce, Grey Poupon ® Bistro, will be featured in a number of dishes, including Nicoise-style grilled chicken salad with green beans and mustard dressing and sliced potato salad with bistro-style mustard dressing.
The sauce is said to provide a piquant flavor and aroma and is suitable for salad dressings, spreads and glazes, and marinades for meat, poultry, fish, and vegetables. Additionally, the spoonable sauce can be used in baked goods, as well as fresh and frozen doughs.
Specific applications for the bistro sauce include stuffed meats, sandwich wraps, seafood cakes, baked beans, and mashed potatoes. It also serves as a suitable dipping sauce for hot appetizers. Kraft Food Ingredients, Booth 1148
• New twists on barbecue sauce to be unveiled. Honey barbecue sauce, the latest addition to the Cattlemen's line of barbecue sauces, will be introduced by French's Ingredients, 4343 E. Mustard Way, Springfield, MO65803 (phone 417-837-1813; fax 417-837-1801; www.FrenchsIngredients.com).
Made with pure honey and other natural ingredients, the new sauce adds a slightly sweet taste to ribs, pork steaks, wings, and pulled/shredded products and can offer an alternative to traditional barbecue sauces.
The company will also be highlighting a second new sauce, Frank's® RedHot® Gold Fever Sauce, a combination of cayenne pepper sauce (Frank's RedHot) and barbecue sauce (Cattlemen's Gold). The new sauce reportedly puts a trendy sweet-heat twist on Buffalo hot wings while adding a kick to ribs, snack meats, and other meat and poultry applications. French's Ingredients, Booth 2758
• Meat extracts provide flavor in sauces and gravies. Flavored meat extracts, marketed under the name Building Blocks®, will be presented in sauces and gravies by Hormel Foods Corp., One Hormel Plaza, Austin, MN 55912 (phone 507-437-5609; fax 507-437-5120). Extracts such as chicken or beef are suitable for adding the basic meaty notes and rounding out the background flavors in a variety of savory applications. Hormel, Booth 1913
• Applications demonstrating specialty ingredients to be spotlighted. Several technologies highlighting specialty ingredients and the benefits they offer in beverages and side dishes will be shown by Kerry Specialty Ingredients, a unit of Kerry Inc., 100 E. Grand Ave., Beloit, WI 53611 (phone 608-363-1332; fax 608-363-1670). Featured technologies include cheese and cultured dairy powders, savory particulates, spray-dried savory and fruit powders, and functional dairy systems. Kerry Specialty Ingredients, Booth 2348.
--- PAGE BREAK ---
FLAVOR ENHANCERS/MASKING AGENTS
• Sensing the new possibilities. A line of ingredients which function as cooling agents and flavor enhancers in foods and beverages will be featured by Millenium Chemicals, Specialty Chemicals Business, 601 Crestwood St., Jacksonville, FL 32208 (phone 904-924-2812; fax 904-768-2200; www.millenniumchem.com). These products, marketed under the name WinSense™, are said to provide the cooling power of menthol without the flavor, odor, or volatility.
The manufacturer, a leading producer of terpene-based aroma chemicals, will help the attendee sense the broad range of possibilities for these ingredients by showcasing them in an iced tea beverage and a zesty Salsa con Queso. Millenium Chemicals, Booth 4364
• Ingredients mask or enhance flavors. Ingredient systems that mask or enhance flavors will be spotlighted by Virginia Dare, 882 Third Ave., Brooklyn, NY 11232 (phone 718-788-1776; fax 718-768-3978; www.virginiadare.com).
A blend of flavoring ingredients marketed under the name Prosweet® is said to effectively mask a variety of undesirable flavors. It can also reduce off notes and bitterness associated with certain ingredients such as aspartame, herbs, vitamins, and minerals. In addition, the system can serve as a sweetness enhancer for a variety of sweeteners and enhance flavor, reducing harsh notes and aftertastes.
A variety of prototypes will demonstrate the functionality of these systems. Virginia Dare, Booth 3313.
• New acidulant offers higher sour intensity and other benefits. A new acidulant for use in beverages and general food processing will be highlighted by Jones-Hamilton Co., 30354 Tracy Rd., Walbridge, OH 43465(phone 888-858-4425; fax 419-666-9838; www.jones-hamilton.com). Marketed under the name pHase™, the sodium acid sulfate is said to provide a number of benefits, including a clean, smooth tartness; higher sour intensity; high solubility, pH reduction to low levels, low addition rate; and easy dissolution in water.
A 4-p brochure is available describing a study conducted by Sensory Spectrum, Inc., Chatham, N.J., which compared the flavor profiles of the ingredient with citric, malic, and phosphoric acids. The acid solutions were evaluated at low, medium, and high concentrations. According to the study, at medium and high concentrations, the solution featuring the new ingredient was found to be more sour in a water system. In addition, no bitter taste was associated with it at any concentration.
The acidulant may also be used in chemical leavening systems. It requires 1.5 parts pHase to neutralize one part sodium bicarbonate. The rate of reaction can be controlled by encapsulation. Yellow cake made with the acidulant and a commercial baking powder were compared. The cakes were reported to be of equal height, texture, and crumb structure. Sensory testing concluded that the cake made with the sodium acid sulfate had a lighter, cleaner taste with no off flavors.
The encapsulated ingredient is available in both fine and regular particle sizes for heat-activated leavening. Jones-Hamilton, Booth 5734
--- PAGE BREAK ---
• Flavor enhancer based on rice developed. A rice-based flavor enhancer has been developed by Yamasa Corp., USA, 3400 Torrance Blvd., Torrance, CA 90503 (phone 310-944-3883; fax 310-944-3935; www.yamasausa.com).
The powdered products, brown rice flour-based soy sauce and brown rice flour-based teriyaki, are said to offer a number of advantages, including a clean label and functionality benefits, such as product thickening, viscosity, and emulsification.
Potential applications include meat and dairy products, baked goods, and sauces. Demonstrations will be shown at the booth. Yamasa Corp., Booth 2753
• Flavor enhancer has enzyme-inhibiting capabilities. A natural flavor enhancer with enzyme-inhibiting capabilities will be introduced by MAK Wood, Inc., 1235 Dakota Dr., Grafton, WI 53024 (phone 262-387-1200; fax 262-387-1400). Called MAK SweeT, it will be highlighted in several applications. MAK Wood, Inc., Booth 2653
• Yeast extracts available in a wide range. A wide variety of yeast extracts will be highlighted by first-time exhibitor Savoury Systems International, Inc., 242 Lodi St., Hackensack, NJ 07601 (phone 201-343-2999; fax 201-343-6996). Among the ingredients offered are very light, flavor-enhancing extracts and very dark, roasted types. Custom products can also be formulated.
The company's #800 series of products are non GMO, kosher, vegetarian, and may be used as cost-effective flavor bases in a number of applications. Several types are available, including chicken, beef, pork, turkey, bacon, and a new umami flavor. Savoury Systems International, Inc., Booth 5528
• Polydextrose offers taste-masking properties. Taste-masking properties of polydextrose can help minimize off-notes caused by vitamins, minerals, soy, and other supplements found in nutraceutical applications. Marketed under Litesse®, the ingredient will be highlighted by Danisco Sweeteners, 440 Saw Mill River Rd., Ardsley, NY 10502 (phone 800-255-6837; www.daniscosweeteners.com).
The ingredient also offers a variety of other functional properties. It provides humectancy to improve texture and mouthfeel and extend shelf life. Its nonsweet flavor adds no sweetness of its own, but it can be used to balances sweeteners and is compatible with sugar and high-intensity sweeteners. Its health properties, including a low glycemic index, fiber content, and satiating effect will be discussed in the Nutraceuticals Preview (see page 97).
Representatives will be available to answer any questions about the functional properties of polydextrose in nutrition bars and other applications. Danisco Sweeteners, Booths 148, 1758
• Sweet-tasting protein can function as a masking agent. Thaumatin, a sweet-tasting protein extracted from the fruit of a tropical plant, has the capability to naturally mask bitterness, off notes, and other undesirable flavors. Called Talin, the ingredient will be highlighted by Overseal Color, Inc., A Division of The Braes Group, 1632 Livingstone Rd., Hudson, WI 54016 (phone 888-974-7575; fax 715-386-9783).
Multifunctional and effective at low usage levels, the ingredient is very stable to heat and pressure. Easy to use, it combines well with other sweeteners, colors, and flavors. Overseal Color, Inc., Booth 2222.
--- PAGE BREAK ---
• Yeast extracts offer flavor enhancement properties. Yeast extracts which can function as natural flavor enhancers in most savory flavor systems, including soups, sauces, seasonings, snacks, meats, and gravies are available from Provesta Flavor Ingredients, P.O. Box 100, Hutchinson, MN 55350 (phone 800-321-2689; www.provesta.com).
Made from primary grown torula yeast, High 5' Nucleotide yeast extracts contain high levels of naturally occurring IMP/GMP (5´ nucleotides) as well as high levels of naturally occurring free glutamic acid. Products available include Prime LS, a low salt version with 12% I+G, and Prime 8-18, a version with 8% I+G and 18% salt. Provesta Flavor Ingredients, Booth 4917
• Flavor-enhancing product is rich in nucleotides. Flavor-enhancing product called Aromild will be featured by Mitsubishi International Corp., 520 Madison Ave., New York, NY 10022-4213 (phone 212-605-2425; fax 212-605-1810; www.micusa.com).
The product, a yeast extract rich in 5´IMP and 5´GMP nucleotides, is said to give foods a very strong taste and reduce the salty and sour tastes in foods. It can be applied to a variety of applications including meats, vegetables, soups, sauces, drinks, and sweets. Mitsubishi International, Booth 3352
• Seasoning has masking properties. A seasoning with masking properties will be provided by Mitsubishi International Corp., 520 Madison Ave., New York, NY 10022-4213 (phone 212-605-1810; www.micusa.com).
Marketed under the name Enzap, the product is made from gelatin and wheat gluten by a special hydrolysis method which reportedly prevents a lack of umami flavor and generation of bitterness. According to the company, it contains low molecular peptides which create a body taste and masking effect. It works very well in a mixture with salt and can make whole taste more mild.
The seasoning can be used in a wide range of applications because of no fermentation odor derived from conventional enzymatic hydrolysis. A series of products, offered in paste and powdered forms, are available. Depending on desired characteristics, they may be derived from gelatin extracts, wheat gluten, and combinations with yeast extract.
The seasoning was developed by the Japanese company Dai-Nippon Meiji Sugar Co., Ltd. Recipes using the seasoning are available, including including tomato sauce, soups, hamburgers, beef consomme, and a variety of other products. Mitsubishi International, Booth 3352
• Anchovy-based enhancers provide umami taste. A line of functional flavor enhancers and natural ethnic seasonings will be introduced by Sokol and Company, 5315 Danscher Rd., Countryside, IL 60525 (phone 800-328-7656; fax 708-482-9750; www.certifiedsavory.com). Certified Savory™ Brand cured anchovy and other natural ingredients are designed to provide a rich full umami taste in prepared foods.
According to the company, the ingredients perform a variety of functions in a flavor system. They accentuate top notes and component flavors; improve flavor balance; provide clean brothy, meaty flavors; stabilize the flavor stem in extended shelf-life applications; and helps reduce total sodium requirements. The ingredients are naturally fermented and contain a wide variety of free amino acids.
Savory recipe ideas will be available. For example, Asian dipping sauces formulated with the flavor enhancers can provide a special accompaniment to grilled meat, seafood, and poultry. Thai Marinades can provide complex flavors from peanut and sesame oil, citrus flavor from lime juice or acidity from vinegar, umami from fish sauce, red chilies for heat, sugar for sweetness, and such spices as ginger and garlic.
In addition to its savory flavor enhancer, Sokol can provide a number of other ingredients for bakery, dairy, and confections. Sokol, Booth 5307
--- PAGE BREAK ---
• Soy sauces provide a less salty flavor. A wide variety of liquid and dry naturally soy sauces will be showcased by Kikkoman Intl, Inc., 50 California St., Ste. 3600, San Francisco, CA 94111 (phone 415-956-7760; fax 415-391-1842). Among the featured products include Lite and Less Salt–both soy sauces made from naturally brewed regular Kikkoman Soy Sauce but providing a less salty flavor. Lite Soy Sauce has 40% less sodium with 3300 mg/100 g. Kikkoman Less Salt Soy Sauce has no sodium benzoate and some added alcohol and vinegar for preservative effect. Kikkoman International, Inc., Booth 3113
FILMS/COATINGS/INCLUSIONS
• Flavored films can be customized to include active ingredients. Flavored films in a wide range of colors and flavors will be introduced by Watson Foods Co., Inc., 301 Heffernan Dr., West Haven, CT 06516 (phone 203-932-3000; fax 203-932-8266). Flavored films may be used for candy strips designed for children or breath-freshening films or a wide range of other opportunities that might be might be explored by attendees who visit the Watson booth.
According to the company, active ingredients can be incorporated directly into the solution prior to the film being cast. These active ingredients, which can comprise up to 30% of the film by weight, becomes locked into the film matrix and remain stable until consumption. Examples of actives used in film strips might include ingredients for oral hygiene, caffeine for alertness, nutrients, and botanicals. Incorporating active ingredients may open the door for expansion into new segments such as films with health benefits. More information about these type of benefits will be discussed in the Nutraceuticals Preview.
However, the largest market for film strips is presently teens and young adults. These groups can be targed with candy-flavored, sweetened, or sour-flavored strips. Recently Watson exhibited for the first time at the All Candy Expo where the company showed examples of flavored films in peppermint, cinnamon, fruit punches, and sours. Films for children could also be marketed in collectable toy dispensers.
A full range of colors is available. Films can be printed on using edible inks, can have a prismatic imaging, or can have strips of blended colors (tiger stripes) through them. Another development already discussed, Edible Glitter, may be applied to the surface.
Most film strips made today are fast dissolving. Solubility can be controlled to provide fast or slow dissolution. Slow dissolution may be beneficial for some applications. The thickness of the strips can be varied to control dissolution rate as well as to allow for more active ingredients to be incorporated. Watson Foods, Booth 1361
• Carbonated ingredient keeps food applications popping. Use of carbonated candy as an ingredient or additive in a range of food possibilities such as chocolate, yogurt, ice cream, beverages, cereals, puddings, frostings, cookies, and many others will be explored by first-time exhibitor Raven Manufacturing, LLC., P.O. Box 441, Neenah, WI 54957-0441 (phone 920-720-0766; fax 920-720-6199; www.ravenmfg.com). The ingredient, marketed under the name Exploding Pops, can provide a taste sensation, auditory signal, and visual impact, creating products that can tickle, pop, vibrate, and jump.
Consumers probably know this ingredient under another name, "Pop Rocks," which is primarily used as a confection and is marketed by another company (Zeta Espacial S.A.). However, according to a Raven representative, Exploding Pops is being used as an innovative ingredient in a range of applications, or as he puts it, "the company is focused on finding ways to think outside of the candy box."
Food technologists at the company are helping customers to incorporate the ingredient into the product via formula changes, size changes, color creativity, flavor impact, and protective coatings. The company offers the use of its pilot plant for production of small batches of product and works with the customer to test color, flavor, and formula impacts on the particular application. The company also makes available the use of its testing equipment to investigate shelf life, popping duration, gas content, and even popping decibels.
The product is offered in two lines: SuperPops™ which are pastel colored and offer slightly better shelf life, and Crackling Pops™ which can be vividly colored. Each product line can be flavored, colored, and sized to customer specifications. The company has also successfully produced products using sugar-free components, and have done novel formulations such as "jalapeño hot rocks." The company will showcase a savory application using the ingredient at the show. Raven Manufacturing, Booth 5206
--- PAGE BREAK ---
• Breaders highlight flavors and textures. New gourmet breaders for imparting flavor, texture, and color will be highlighted by Kerry Coatings, a unit of Kerry, Inc., 100 E. Grand Ave., Beloit, WI 53511 (phone 608-363-1332; fax 608-363-1670).
Several special hand-held applications of new gourmet breaders will showcase the company's ability to create customized seasoned breaders with desirable flavor, texture, and visual characteristics. Applications include meat, poultry, seafood, and appetizers. Kerry Coatings, Booth 2348
• Marinades, rubs, and other seasoning solutions to be unveiled. Several applications demonstrating a range of seasoning solutions will be shown by Kerry Seasonings, a unit of Kerry Inc., 100 E. Grand Ave., Beloit, WI 53511 (phone 608-363-1332; fax 608-363-1670).
The applications will highlight formulation and technological solutions, including seasonings, marinades, rubs, glazes, and sauces for meat and poultry products. Also new types of seasonings for a variety of consumer products will be unveiled. Kerry Seasonings, Booth 2348
• Chocolate coatings may be formulated with sugar replacers. Confectionery coatings will be highlighted by Debelis Chocolate Ingredients, 5000 70th Ave., Kenosha, WI 53144 (phone 262-657-5000; fax 262-656-8326; www.debelis.net). The company is a manufacturer of specialty quality chocolates and compounds, specializing in a range of sugar-free chocolates with multiple sugar replacers. The company also offers a range of coatings to meet the needs of the nutrition bar industry.
The company can produce sugar-free chocolate and compounds that utilize both maltitol and lactitol as a sugar replacer. A blend of the two replacers may be used to create an excellent chocolate and coating. The company also offers fractionated coatings with improved nutritional profiles and custom chocolate and coatings that include supplements.
A variety of organic chocolate ingredients for confections and baked goods are available, including dark chocolate or a milk chocolate blend for enrobing, panning, or molding; chocolate chips, including a bake-stable version; and an ice cream coating. Features and benefits of chocolate coatings for nutrition bar applications will be discussed. Debelis Corp., Booth 1960.
• Extruded nuggets deliver flavor and textural properties. Use of extruded nuggets to optimize texture and shelf life in nutritional food bars will be discussed by DuPont Protein Technologies, P.O. Box 88940, St. Louis, MO 63188 (phone 314-982-1058; fax 314-982-3627).
Newer extruded soy nugget technologies have been found to positively affect shelf life and are being modified to deliver different flavor and textual properties in bars, giving consumers a wider range of eating experiences. These technologies, in the range of 60–80% protein, offer bar formulators greater flexibility to achieve target protein contents, deliver special bar texture properties, and improve bar shelf life.
Extruded soy nuggets have application in a variety of bar formulas, and offer promise in other food products, such as snacks, cereals, and baked goods.
These extruded soy nuggets will be detailed further in the New Products and Technologies Session. Paper 44-7.
--- PAGE BREAK ---
• Chewy inclusions add color and flavor. Chewy inclusions for use in a variety of food products will be provided by Nuvex Ingredients, Inc., P.O. Box 158, Blue Earth, MN 56013 (phone 507-526-7575; fax 507-526-2838; www.nuvexingredients.com).
Called NuChews, the sweet and savory inclusions may be used to add flavor and color to the food product. Furthermore, they in stable in a wide range of applications, including baked goods, energy bars, snacks, and many other applications.
Also, ingredients that offer potential health benefits will be discussed in the Nutraceuticals Preview (see page 97). Nuvex Ingredients, Booth 4513
• Coated ingredients provide release of active components. Coated ingredients for pizza, tortillas, baked goods, meat products, confections, and snack applications will be shown by Primera Foods Corp., 612 S. Eighth St., Cameron, WI 54822 (phone 753-420-5553; fax 763-420-5564).
Marketed under the name PrimeCap, the ingredients provide targeted release of active components such as leavening agents, salts, or spices at the desired time. Primera Foods Corp., Booth 1129
• Coatings highlight flavor, texture, and other functional properties. Customized Taste Technology will be highlighted by Newly Weds Foods, Inc., 4140 W. Fullerton Ave., Chicago, IL 60639 (phone 773-292-7505; fax 773-292-3809). Customized profiles complement all aspects of product development, including flavor, texture, appearance, processability, yield, and stability.
Featured products include food coatings, seasonings, and functional ingredients. Newly Weds Foods, Inc., Booth 138.
• Swirl and bite inclusion combined for baked goods. Ingredients that provide a unique swirl and bite inclusion for new breakfast items and specialty breads will be showcased by Cereal Ingredients, Inc., 10835 Ambassador Dr., Kansas City, MO 64153 (phone 816-891-1055; fax 816-891-7606). The new product is called Marble Swirl (a convenience mix for sweet goods) with Flav-R-Bites (inclusions available in a variety of flavors, colors, and sizes). Cereal Ingredients, Inc., Booth 3482.
• Flavored almond slices will be introduced. A new line of flavored almond slices for use as a topping or inclusion in a variety of products will be introduced by Paramount Farms, 11444 W. Olympic Blvd., Ste. 250, Los Angeles, CA 90064 (phone 310-966-4682; fax 310-966-4678; www.paramountfarms.com). Potential applications include salads, side dishes, entrees, appetizers, and desserts. Paramount Farms, Booth 2622.
• Winning entry to be sampled. "Almond Jewels," a bite-size petit four with a chocolate-ginger center surrounded by almond cookie, will be available for sampling by the Almond Board of California, 1150 9th St., Ste. 1500, Modesto, CA 95354 (phone 209-549-8262; fax 209-549-8267; www.AlmondsArein.com)
The product was the grand prize winner of the Almond Board's first annual "Almonds Innovations" student product development contest. The student winners will be on-hand to answer questions about their entry.
Information about the cholesterol-lowering properties of almonds, application ideas, functionality, and labeling will be offered. Almond Board of California, Booth 634.
--- PAGE BREAK ---
TEXTURIZERS
• Culinary applications showcase gum systems. Culinary creations featuring gum systems will be showcased by TIC Gums, Inc., 4609 Richlynn Dr., Belcamp, MD 21017-0369 (phone 410-273-7300; fax 410-273-6469; www.ticgums.com). The food products, prepared by Chef Walter Zuromski and available for sampling, include New England clam chowder, a low-fat salad dressing, and a full-fat salad dressing.
The featured gum systems in these food product are said to act as strong emulsifiers and thickeners. They also aid in the stabilization of many dairy products while holding in the fats. Gum systems provide stability during the freeze/thaw and heat/cool processes for cream-based soups and other such products.
"In addition to holding your food product together, using a gum for stability imparts a smooth and creamy texture," said Chef Walter. "With gums, there is no pasty or gritty mouthfeel. The low usage levels needed when working with gums, 0.1–1.0%, translate into significant cost savings. From a quality standpoint, there are the added benefits that gums will not mask or change the color or taste of food."
The presentation is designed to focus on educating today's chefs on gum system benefits. TIC Gums, Booth 1763
• Texturizing systems contribute a number of function properties. A new series of texturizing systems marketed under the name Textureze™ will be high-lighted by ISP Food Ingredients, 1361 Alps Rd., Wayne, NJ 07470 (phone 888-472-5446). The systems are described as special, synergistic combinations of multiple components that work together to contribute stability, texture, and structure of the food product for which they were designed.
The four systems developed by the company have been optimized for low-calorie bakery fillings, milk-based nutritional beverages, low-fat spreads, and dough conditioners. These systems are easy to use, and they allow the developer to reduce formulation cost while enhancing end product quality.
Technical support, practical applications knowledge, and a line of products for solving most formulation challenges in the bakery, dairy, dressing, and sauce category is available. Assistance can also be provided for the development of customized solutions to meet special needs. ISP Food Ingredients, Booth 5756
• Rice starch formulated for pastry creams. Rice starch crystals for pastry creams will be introduced by A&B Ingredients, Inc., 24 Spielman Rd., Fairfield, NJ 07004 (phone 973-227-1390; www.abingredients.com). Called Remy CN, the ingredient is said to be the first rice starch formulated for pastry creams to be offered in the U.S.
According to the supplier, the starches that are most often used in the U.S. for the formulation of pastry creams are corn and tapioca; in Italy, however, the starch usually chosen has been rice because it has been shown to enhance flavor, eliminate grittiness, and make for a texture that is lighter and creamier than other starches.
Another important feature of the rice starch is that is has been formulated into a crystal structure, which means it offers dust-free handling during processing. A&B Ingredients, Inc., Booth 4808
--- PAGE BREAK ---
 • Xanthan and gellan gums available in new forms. New forms of hydrocolloids have been developed by CP Kelco, 8355 Aero Dr., San Diego, CA 92123 (phone 858-292-4900; fax 858-292-4901; www.cpkelco.com).
Keltrol® 630, Keltrol® T630, and Keltrol® F630 are new versions of xanthan gum where the functional groups on the side chains of the xanthan gum polymer are controlled during the fermentation process to enhance key functional properties such as viscosity, acid stability, and galactomannan synergy. These new products are said to achieve higher viscosities than standard Keltrol® xanthan gum and also exhibit better acid stability at elevated temperatures.
Kelcogel® HTS, a new high-acyl form of gellan gum is said to create very elastic rubbery gels. According to the manufacturer, the product offers a new cost-effective alternative to carrageenan/locust bean gum combinations.
Hydrocolloids serve a variety of functions, including thickening, suspension, stabilization, and gelation. Applications for these ingredients highlighted at the Food Expo will include protein-fortified juice drinks, soy and milk protein fortified juices, yogurt drinks, and high-protein beverages. CP Kelco, Booth 3748
• Starches provide viscosity without heating or cooking. A family of modified food starches designed to provide viscosity without heating or cooking will be highlighted by Grain Processing Corp., 1600 Oregon St., Muscatine, IA 52761-1494 (phone 563-264-4265; fax 563-264-4289). Marketed under the name Inscosity®, these easy-to-disperse, freeze-thaw, and steam-table instant corn starches are said to provide a smooth appearance with surface sheen and clarity. These ingredients have the ability to bind water for reduced moisture loss or syneresis.
The new starches are suitable for a variety of applications, including frozen bakery cakes, muffins and cookies to eliminate moisture migration and product shrinkage; frostings and glazes for a dry, smooth appearance and excellent product cling; hot and cold water dispersible beverages for mouthfeel and easy dispersion; and dry soup mixes for viscosity. The ingredient can be used to optimize formulations for sauces and dressings by providing viscosity, texture, and body and allow a reduction in the usage level of gums, other hydrocolloids, and tomato and fruit solids. Grain Processing Corp., Booth 2313.
• Water-binding agent improves texture of meat and seafoods. A phosphatefree water-binding and texture-improving agent for meats and seafood will be introduced by Taiyo International, Inc., 4700 W. 77th St., Ste. 175, Edina, MN 55435 (phone 952-832-5273; fax 952-832-9897; www.taiyokagaku.com).
Called Profix, the product is said to penetrate quickly and deeply without forming a gel, interacting with proteins to obtain maximum water-binding capacity. It prevents shrinking and hardening while maintaining moisture throughout cooking, freezing, and thawing.
The company will also be highlighting a variety of developments that have health-promoting potential. These will be covered in the Nutraceuticals preview following this section. Taiyo International, Booth 1222.
--- PAGE BREAK ---
• Latest generation of gum systems highlighted. The latest generation of natural gum systems will be featured by Gumix International, Inc., 2160 N. Central Rd., Fort Lee, NJ 07024-7547 (phone 201-947-6300; fax 201-947-9265). These products are said to provide a creamier mouthfeel and texture and a longer shelf-life without masking the flavor. Potential applications include salad dressings, sauces, gravies, cream cheese, pasteurized cheese spreads, and other cheese products with a high moisture content. Gumix International, Booth 4317.
• Guar gum offers advantages over traditional versions. An instant drink featuring a fast-hydrating and high-viscosity guar gum called UltraGuar™ will be highlighted by PL Thomas, 119 Headquarters Plaza, Morristown, NJ 07960 (phone 973-984-0900; fax 973-984-5666; www.plthomas.com). A live comparison of the hydrating time and viscosity of the featured gum vs a regular guar will be demonstrated.
In addition, attendees can sample a commercial hot sauce formulated with xanthan gum. PL Thomas, Booth 4066.
• Properties of tara gum spotlighted. Tara gum and its interactions with other gums will be shown by first-time exhibitor Exandal, 12766 Jolette Ave., Granada Hills, CA 91344 (phone 818-366-0372; fax 818-363-3980; www.exandal.com).
Tara gum is cold water soluble and completely soluble in hot conditions, reaching then its maximum yield. Tara gum, which has a shear thinning behavior suitable for liquid pumping, shows interesting synergistic effects with other gums. The rheological, synergistic, and sensory properties of this gum will be further explored.
Potential applications for the gum include ice cream, sherbet, cheese products, meat products, baked goods, water jellies, sauces and dressings, and many other products. Exandal, Booth 4964.
• Source of domestic guar offered. An alternative source of guar will be provided by first-time exhibitor Southwest Guar Cooperative, 1203 E. Hester St., Brownfield, TX 79316 (phone 806-637-8096; fax 806-637-7091). The producer owned cooperative grows and processes guar beans in the southwestern United States, providing a safe, secure, traceable source of guar for the food industry. Functional benefits of domestic guar will be discussed. Southwest Guar Cooperative, Booth 4266
• Carrageenan supplier adds other hydrocolloids to line. Xanthan gum and sodium alginates will be added to a full line of carrageenan products by Ingredients Solutions, Inc., 33 Mt. Ephraim Rd., P.O. Box 407, Searsport, ME 04974 (phone 207-548-2636; fax 207-548-2921). A variety of finished products will be highlighted at the show demonstrating the functionality of these ingredients. Ingredients Solutions, Inc., Booth 4522
• Egg product provides texture and mouthfeel. A refrigerated egg product provides formulators of sauces and dressings the ability to achieve desired levels of texture and mouthfeel. Called Centromay, the product has been developed by Inovatech, Egg Division, 3911 Mt. Lehman Rd., Abbotsford, British Columbia V4X 2N1, Canada (phone 604-857-9080; fax 604-8570843; www.inovatech.com).
Other products spotlighted include Centrova, a liquid, whole egg concentrate designed for baking applications that can be held up to 12 weeks without refrigeration, and Emulsa, a frozen egg product for use in retortable sauces where exceptional thermal stability is required. Inovatech, Booth 3155
• New developments in thickeners/stabilizers. New developments in food thickeners, gums, hydrocolloids, and stabilizers will be highlighted by Hercules, Inc., Research Center, 500 Hercules Rd., Wilmington, DE 19808-1599 (phone 302-995-3000; www.herc.com). Among the new products spotlighted by the company will include an expanded line of methylcellulose, faster dissolving CMC, and a superabsorbent CMC.
Basic product functionalities are thickening, film-forming, water retention, shelf-life extension, ice crystal control, and foam stabilization. Hercules, Inc., Booth 4504
--- PAGE BREAK ---
EMULSIFIERS/STABILIZERS
• Polyglycerol esters offer high functionality as emulsifiers. Diglycerol and Polyglycerol-3, which can be converted to fatty acid esters for use as emulsifiers in baked goods, shortening, salad dressings, and other products are available from Solvay Interox, Inc., 3333 Richmond Ave., Houston, TX 77098 (phone 713-525-6590; fax 713-524-9032). The polyricinoleate derivative is a rheology modifier in chocolate products.
The company produces these additives using a process that reportedly results in more consistent compositions, with narrower oligomer distributions and lower levels of glycerol and cyclic components. Being of high purity, these are also less colored than condensation polyglycerols.
Because of their alpha-tending properties, polyglycerol esters stabilize hydrated paste emulsifiers. On the other hand, gel network structures prepared from glycerol monoesters are polymorphic, and transform over time from alpha to beta crystal structures, which have a lower ability to stabilize dispersed systems. The difference in crystal structure is the reason for the longer shelf life of hydrated pastes containing low levels of glycerol esters. The narrow oligomer distribution of the company's polyglycerols and their lower content of cyclic components vs condensation polyglycerols further enhance their emulsifying properties in baking technology.
Recently, polyglycerol polyricinoleate (PGPR) has been developed for use in chocolate production. PGPR complements lecithin in chocolate, leading to optimal control of its rheological properties. Polyglycerol-3 is a suitable raw material for the manufacture of high-performance PGPR that complies with both U.S. and European regulations.
Polyglycerol esters as direct and indirect food additives will be discussed at the New Products & Technologies Session, Paper 44-4, and Solvay Interox, Booth 2723
• New brochure describes how to select emulsifiers. A new emulsifier guide, "Take the Mystery Out of Emulsifiers," will be available from Loders Croklaan, 24708 W. Durkee Rd., Channahon, IL 60410-5249 (phone 800-621-4710; fax 815-730-5202; www.croklaan.com). The 12-p brochure is designed to guide food manufacturers through the selection and application of commonly used food emulsifiers, helping the user to select which emulsifier is right for a particular food application.
The brochure contains descriptions of the various types of emulsifiers, guides to functionality, and recommended usage levels in different foods. There is also an explanation of the hydrophilic and lipophilic balance (HLB) scale and a special section detailing nine steps in selecting the proper food emulsifier.
The company is a producer of specialty oils and fats, emulsifiers, ingredient delivery systems, encapsulation, and proteins for the food processing industry. Loders Croklaan, Booth 356.
--- PAGE BREAK ---
• Lipophilic starch stabilizes oil-inwater emulsions. A lipophilic modified waxy starch for use in applications requiring the stabilization of oil-in-water emulsions will be introduced by Tate & Lyle, 2200 E. Eldorado St., Decatur, IL 62525 (phone 217-421-3553; fax 217-421-3167).
Called Sta-Cap™ 661, the starch is said to have excellent emulsion stabilization properties. It may be used to stabilize flavor and cloud emulsions used in beverages, emulsions for encapsulation, or to control oil in high-fat food systems.
Because it is cold water soluble and has a low-viscosity profile, it may be used to replace or extend gum arabic in many applications. It is recommended for use in stabilizing flavor and cloud emulsions in carbonated and noncarbonated beverages. Tate & Lyle, Booth 142.
• Sucrose fatty acid esters function as emulsifiers. Sucrose fatty acid esters for use as emulsifiers will be shown by Mitsubishi International Corp., 520 Madison Ave., New York, NY 10022-4213 (phone 212-605-2425; fax 212-605-1810; www.micusa.com).
Called Ryoto Sugar Esters, the products are available with a wide range of HLB (hydrophilic-lipophilic balance) values, controlled by the degree of esterification and the type of fatty acid used. They are said to offer a much wider range of functional properties than other emulsifiers.
Sucrose esters offer a full range of HLB values from 1 to 16, and in use all grades display excellent good surfactant functionality. Furthermore, being tasteless, odorless, and nontoxic, they are well-suited for foods. Mitsubishi International Corp., Booth 3352.
• Hydrocolloids help extend shelf life. Product formulations that offer enhanced product stability and extended shelf life in prepared foods have been developed by FMC BioPolymer, 1735 Market St., Philadelphia, PA 19103 (phone 609-951-3756; fax 609-951-3680). Food hydrocolloids, such as carrageenan, alginate, and cellulose gum can offer valuable stabilizing properties in such applications as gummy candies; icings, glazes, and frostings; and bakery fillings. FMC BioPolymer, Booth 3137.
• Emulsifying ingredients offered. A broad range of emulsifiers and additives for food applications will be featured by Lonza, Inc., 17-17 Rte. 208, Fair Lawn, NJ 07410 (phone 201-794-2400; fax 201-794-2515; www.lonza.com).
Key products available include glycerol and polyglycerol esters, sorbitan esters, and polysorbates. In addition, blends are offered which are tailored to specific market needs. Lonza, Inc., Booth 1953.
--- PAGE BREAK ---
• Emulsifier systems brought to Canada. Emulsification systems will be highlighted by Brenntag Canada, Inc., 43 Jutland Rd., Toronto, Ontario, Canada M8Z 2G6 (phone 416-259-8231; fax 416-503-6876). In supporting growth in the diverse need for emulsifiers, the company has reportedly partnered with Nomura to bring Riken products to Canada.
Brenntag brings to the marketplace a quality line of additives and ingredients through internationally known suppliers. In addition to emulsifiers, other products include gelatin, encapsulates, antifoams, and antioxidants. Brenntag Canada, Inc., Booth 3761.
• Starch/corn syrup solids functions as emulsifier, encapsulating agent. A blend of modified food starch and corn syrup solids, offering low viscosity and excellent emulsification properties, will be unveiled by Tate & Lyle, 2200 E. Eldorado St., Decatur, IL 62525 (phone 217-421-3553; fax 217-421-3167). Called Mira-Mist 673, the product is said to be ideal for the encapsulation of flavor oils, fats, and vitamins, and may be used as a gum arabic alternative. Potential applications include beverage powders and other dry mixes, spice blends, and bakery or confectionery blends.
Also available in the Mira-Mist line is 662, a lipophilic modified waxy starch for stabilizing flavor and cloud emulsions in beverages. Tate & Lyle, Booth 142
• Polyglyceryl esters have wide range of applications. Polyglyceryl esters, which is a special non-ethoxylated class of emulsifiers derived from the esterification of vegetable fatty acids and polyglyceryls, will be high-lighted by Stepan Co., 100 W. Hunter Ave., Maywood, NJ 07607 (phone 201-712-7642; fax 201-712-7648; www.stepan.com).
Marketed under the name Drewpol®, they provide emulsification, homogenization, and stabilization in a variety of applications because of their wide HLB range. Stepan Co., Booth 3342.
PRESERVATIVES
• Japanese preservative to be introduced. Natural food preservative called Save-ory will be introduced to the U.S. market by Meitetsu USA, Inc., 3450 Arden Rd., Hayward, CA 94545-3906 (phone 510-264-9696; www.saveory.com).
The preservative was developed by first-time exhibitor, Chisso Corp., a Japanese chemical company, and has been used in Japanese food products since 1990. It is suitable for extending the shelf life of a wide range of foods, including those that are sensitive to temperature, moisture, and microbial growth. Potential applications include fish, poultry, and meat; vegetables and salads; baked products; pasta, rice, and other starches; and sauces and marinades.
The product's preserving capability is due to E-polylysine, a straight-chained polymer of L-lysine, an essential amino acid that bodies require. Its special characteristics restrict the growth of microorganisms such as E. coli, Salmonella, Bacillus, Staphylococcus, and others. The preservative is also water-soluble, so it can be easily mixed, absorbed, and evenly distributed into food products. It has excellent thermal stability, which enables it to maintain its effectiveness even when exposed to temperatures as high as boiling or greater. Meitetsu USA, Inc., Booth 3484
--- PAGE BREAK ---
• New systems extend shelf life and increase stability. Several new food enhancement systems for extending shelf life and increasing the stability of food and food ingredients will be introduced by by Kemin Americas, Inc., 2100 Maury St., Des Moines, IA 50317-1100 (phone 515-266-2111; 515-266-8354; www.kemin.com). These systems can conserve the flavor, color, and nutritional value in food products by helping to delay the onset of rancidity, color change or pigment loss, flavor or odor profile change, and degradation of fat-soluble vitamins.
Here are some of the products that will be spotlighted:
A preservative system—the latest addition to the Shield brand line—has specific application in both tortilla products and baked goods. Called Shield FL, the liquid preservative provides improved taste and increased shelf life, is noncorrosive, and offers ideal dispersion throughout the dough system.
Two new products have been added to the Fortium line. Fortium R-WD, a water-dispersible natural rosemary extract, can be used in marinades, sauces, dressings, and other such products. Fortium R-WS is a water-soluble natural rosemary extract that has application in marinades and brines and injection technologies.
A full line of synthetic antioxidants, marketed under the name Enhance, are offered which protect food and food ingredients containing fats and oils from the damaging effect of oxidation. Kemin Americas, Inc., Booth 2339
•Preservation effects of lactates in meat and poultry highlighted. Natural sodium and potassium lactate for use as antimicrobial agents in meat and poultry products will be presented by Galactic, Place d'Escanaffles, Escanaffles, Belgium 7760 (phone 069-454926; fax 069-454926).
Galaflow sl 60 (sodium lactate) and Galaflow pl 60 (potassium lactate) are said to inhibit pathogenic and nonpathogenic growth of bacterias such as Listeria monocytogenes, Escherichia coli, and Clostridium botulinum. Microorganism growth inhibition is due to the reduction of water activity and the lactate effect that hinders bacterial growth. The two lactates also improve the meat juiciness as they have a good water-holding capacity.
Numerous studies have demonstrated that the bacteriostatic effect of the potassium lactate is equivalent to the sodium lactate when added to meat or poultry products. Sodium and potassium lactate are the natural salts of lactic acid. Galactic, Booth 3752
--- PAGE BREAK ---
• Dried plums have antimicrobial properties. Multifunctional ingredient derived from dried plums may serve as an antimicrobial agent in meats. Marketed under the name Plum Juicy, it will be featured by California Dried Plum Board, 3841 N. Freeway Blvd., Sacramento, CA 95834 (phone 916-565-6232; fax 916-565-6237). The ingredient can also function as an antioxidant in processed meats to reduce lipid oxidation or warmed over flavor.
In addition to enhancing the shelf life and product safety of protein-based entrees, the plum-derived ingredient can add flavor, color, and texture, as well as helping to enhance moisture and juiciness.
Hamburgers, turkey burgers, hot dogs, and pork sausage made with the ingredient will be available for sampling. California Dried Plum Board, Booth 5337
• Lactic acid can enhance safety of meat and poultry products. The functionality of lactic acid and derivatives will be focused on by Purac America, Inc., 111 Barclay Blvd., Lincolnshire, IL 60069 (phone 847-634-6330; fax 847-634-1992). In particular, they may be used as antimicrobials to provide safety enhancement for meat and poultry products. The company will highlight its OptiForm Listeria Control Model™ for meat products.
In addition, as acidulants they can function as flavor enhancers or, because of their mineral content (e.g., calcium or magnesium), they may be used to fortify food products or beverages. Available will be cheese and other savory products boosted with the addition of powdered lactic acid. Purac America, Inc., Booth 1137.
• Sodium erythorbate produced. Sodium erythorbate for preservation of cured meats, flavor, and color retention will be highlighted by PMP Fermentation Products, Inc., 900 NE Adams St., Peoria, IL 61603 (phone 309-637-0400; fax 309-637-9302). It also functions as a water-soluble antioxidant in beverages, seafoods, fruits, vegetables, and mushrooms. Erythorbic acid is an acidulant/antioxidant that is primarily used in the beverage industry. PMP Fermentation Products, Inc., Booth 5320.
ENZYMES
• Enzymes for baking developed. Bakery enzyme which may function as an alternative to emulsifiers have been developed by Novozymes North America, Inc., 77 Perry Chapel Church Rd., Franklinton, NC 27525 (phone 919-494-3076; fax 919-494-3414).
Recently a lipase having specificity toward both polar and non-polar flour lipids has been introduced. This product is reportedly special in that commercially available baking lipases have been specific to only the non-polar lipids.
Polar lipids in flour such as lecithin and digalactosyl diglyceride, when modified by the enzyme, tend to stabilize the gas cells formed in dough during the proofing and baking processes, resulting in loaves with good volume and fine crumb structure. This enables bakeries and bread improver manufacturers to reduce the amount of emulsifier needed to obtain the desired effect, significantly reducing ingredient costs.
HPLC profiles as well as results from numerous baking trials will be presented at the New Products and Technologies Session, Paper 44-8 and Novozymes, Booth 2355.
• Enzyme increases texture in fruit. Enzyme for use in fruit and vegetable applications will be introduced under the name Crystalzyme® AES Super by Valley Research, P.O. Box 750, South Bend, IN 46624 (phone 574-232-5000; fax 574-232-2468; www.ValleyEnzymes.com).
The enzyme, a pectin methyl esterase, may be applied to fruit and vegetable pieces to increase firmness and texture. Applications range from purees, fruit and vegetable pieces, and whole fruits.
Representatives from the company will be on-hand to discuss the solving of such problems as texture loss or piece integrity. Valley Research, Booth 1554.
--- PAGE BREAK ---
• Enzyme portfolio highlighted. A wide range of enzymes for the food sector are available from AB Enzymes, formerly Rohm Enzymes GmbH, 214 Rockmont Dr., Fort Mill, SC 29708 (phone 803-547-7800; fax 803-547-0891). The company's enzyme portfolio will be discussed along with appropriate application areas.
For example, the Veron® line is designed for the baking area. New additions to this line include CLX which has transglutaminase activity and ESL to extend shelf life of breads and other yeast-based goods.
Other enzyme lines include Rohapect® for fruit, vegetable, juice, and wine processing; Rohavin® for wine processing; and Corolase® for protein hydrolization. AB Enzymes, Booth 3828.
• High-performance papain available for a number of functions. The extraction, purification, and preparation of enzymes from vegetal origin, particularly papain, will be featured by Enzybel SA, Rue de Waremme 116, 4530 Villers-le-Bouillet, Belgium (phone 0032-4-259-9330; fax 0032-4-259-9339; www.enzybel.be).
Papain—extracted from the green fruit of the papaya tree—has a number of applications including meat tenderizing, chill-haze beer clarification, processing soy and fish proteins, and pharmaceutical (digestive aid, anti-inflammatory, and ulcer treatement). The enzyme is available in three forms—as a powder, pure or standardized with a carrier; microgranulate, pure or standardized with a carrier; or liquid, standardized with a carrier. The company also supplies specific formulations based on customer requirements for special applications. Enzybel, Booth 3752.
• Enzyme crosslinks proteins. Transglutaminase, an enzyme with the ability to crosslink proteins, will be featured by Ajinomoto USA, Inc., Country Club Plaza West, 115 Century Rd., Paramus, NJ 07652 (phone 201-261-1789; fax 201-261-6871; www.ajiusafood.com).
Marketed under the name Activa TG, the enzyme may be used for red meat, poultry, seafoood, dairy, and pasta applications. Ajinomoto USA, Booth 1328.
• Enzymes for oils and fats. An enzyme to make trans fatty acid-free bakery shortenings and margarine via enzymatic interesterification will be featured by Novozymes North America Inc., 77 Perry Chapel Church Rd., Franklinton, NC 27525 (phone 919-494-3076; fax 919-494-3414).
Marketed under the name Lipozyme® TL IM, the enzyme is a food-grade microbial 1,3-specific lipase for use in enzymatic interesterification. By using the enzyme, oil processors can control the conversion and no trans fatty acids are produced. The technology is said to be cost-effective so it can now be used for bulk fats such as margarine and shortening. Novozymes, Booth 2355.
• New enzymes showcased. New enzyme developments will be showcased by Biocatalysts Ltd., Treforest Industrial Estate, Pontypridd, Wales, CF37 5UD, United Kingdom (phone 44-1443-843712; fax 44-1443-486500; www.biocatalysts.com).
Developments include a ferulic acid esterase, a new enzyme for more efficient breakdown of plant cell walls in fruit and vegetable processing; microgranulated papain, which provides no dust and a very low odor; and a new supply of pancreatic phospholipase A-2 for modified egg and soy lecithin manufacture. Biocatalysts, Ltd., Booth 937.
--- PAGE BREAK ---
DAIRY INGREDIENTS
• Highlighted formulations utilize dairy ingredients. Three new food formulations using dairy ingredients will be introduced by Dairy Management, Inc., 10255 W. Higgins Rd., Rosemont, IL 60018 (phone 847-803-2000; fax 847-803-2077).
Empanadas de Mejido, a turnover with a flaky pastry crust and a sweet filling consisting of Queso Fresco cheese, raisins, and eggs was developed to meet the consumer demand for specialty ethnic products. The item is enlivened with the scents and flavors of cinnamon and lemon peel.
The other two formulations include a fudgy high-protein, low-carbohydrate chocolate brownie enriched with whey protein and a tangy, fruit leather enriched with whey protein.
Literature and formulations will be available discussing the benefits of such dairy ingredients as cheese, nonfat dry milk, whey, whey derivatives, and milkfat. These ingredients can improve the flavor, functionality, and nutritional benefits of a variety of products, including soups and sauces, salad dressings, meat and dairy products, baked goods, confections, and beverages. Dairy Management, Inc., Booth 1558.
• Soft cheese blend offers Neufchatel flavor and mouthfeel. A Neufchatel cheese blend will be one of several cheese products highlighted by Kraft Food Ingredients, 8000 Horizon Center Blvd., Memphis, TN 38133 (phone 901-381-6500; fax 901-381-6524). Called Kraft® Neufchatel Cheez Blend, the product is described as a soft, uncured cheese that offers the flavor and mouthfeel of real Neufchatel and cream cheese.
Containing one-third less cholesterol and saturated fat, the product is specially formulated to replace Neufchatel on a one-for-one basis in both sweet and savory recipes.Exhibiting improved blending capabilities with other ingredients, the product requires little or no reformulation in most applications. At the IFT Food Expo, Kraft will feature the product in a creamy chicken noodle soup.
The cheese blend is the newest addition to Kraft's line of soft cheeses that include regular and fat-free cream cheese, Neufchatel, Soft Cheese Blends, and Cheezkake Blend.
Also highlighted at the show will be Exceed® Plus Dairy Flavors which will be formulated in a cheese and tomato bisque with Parmesan cheese straws. These dry cheeses can be used as an enhancer or partial cheese replacement. Kraft Food Ingredients, Booth 1148.
• Concentrated butters developed for layered pastries. A range of concentrated butters for all layered pastries will be promoted by Corman S.A., Rte. de la Gileppe, 4, B-4834 GOE, Belgium (phone 32-0-87-34-22-11; fax 32-0-87-34-24-00; www.corman.be). These concentrated butters (99.8%) are recommended for applications requiring a higher firmness and a higher melting point than traditional butter, and are suitable for Danish rolls, croissants, and other such raised puff pastry.
The company offers a wide range of natural and functional butter ingredients, including anhydrous milk fats and butter oil, dairy food preparations, butter-vegetable oil blends, low-fat butter, and low-cholesterol butter. Applications can include baked goods, biscuits, chocolate, dairy products, spreads, and others. Corman, Booth 3752.
--- PAGE BREAK ---
• Company celebrates its 50th birthday. A cheese "party" is being thrown at the booth to celebrate its 50th birthday by Sargento's Food Ingredients Div., One Persnickety Place, Plymouth, WI 53073 (phone 800-795-7090). Visitors at the booth can sample a 50-month-old Cheddar variety.
Also, as part of the birthday celebration, on Sunday and Monday professional cheese sculptor Sarah Baumann will show her skills creating art from Sargento cheese. Innovative cheese products and packaging will be available to demonstrate how Sargento solutions can help solve today's most difficult cheese challenges. Sargento Food Ingredients, Booth 2358.
• New Web site launched. A new Web site will be launched by Land O'Lakes, Inc., 4001 Lexington Ave., Saint Paul, MN 55112 (phone 651-481-2061; fax 651-481-2525). The site will provide information on the company's dairy ingredients for food manufacturers, and its product development resources to support manufacturers in creating new products for both the consumer and foodservice markets. Land O'Lakes, Inc., Booth 4541.
• Italian specialty cheeses will be featured. Italian specialty cheeses will be highlighted by Chianti Cheese Co., 207 Hanover St., Pemberton, NJ 08068 (phone 609-894-0900; fax 609-894-4188). A list of products for retail, foodservice, and industrial is available. Custom blending and formulations are also offered.
Some of the products available from the company include Parmesan, Romano, Parmesan and Romano, Paisano Mio Grated Italian Topping, and Pecorino Romano. A variety of different forms of cheese are offered, including freshly grated, shredded, and topping. Chianti Cheese Co., Booth 706.
• Sourcing of dairy products provided. Dried dairy products and derivatives will be offered by Apollo USA Inc., 3500 Causeway Blvd., Ste. 435, Metairie, LA 70002 (phone 504-837-6003; fax 504-837-6074; www.apollodairy.com). The company can source products from around the world for import, export, or foreign-port to foreign-port delivery. Apollo USA, Inc., Booth 353.
• Food-drying specialist provides novel dairy ingredients. Milk-based ingredients will be spotlighted by Molda AG, Gartenstrasse 13, Dahlenburg, Niedersachsen, Germany 21368 (phone 49-5851-88204; fax 49-5851-88102; www.molda.de).
A sour cream powder is available for use in cream sauces, cream soups, marinades, dressings, and spice mixtures. The microbially sourced fresh cream forms the basis of a free-flowing powder containing 42% fat. It has a delicate creamy color and balanced sensory properties that are typical of the product.
Mascarpone powder can be added to dessert mixtures, fillings for baked goods, and other products that desire a typical Italian flavor. Original fresh Italian mascarpone cheese gives the spray-dried powder its unmistakable aroma. The mascarpone powder is also the basis of the company's Tiramisu mix. Molda AG, Booth 2532.
--- PAGE BREAK ---
•Functional and health properties of whey proteins focused on. Natural whey proteins and their functional and health properties will be spotlighted by Grande Custom Ingredients Group, 301 E. Main St., Lomira, WI 53048 (phone 920-269-7188; fax 920-269-1445; www.grandecig.com). The natural ingredients are derived from fresh, white, pure Italian cheese whey.
The proteins offer such functional properties as flavor enhancement and quality improvement. They may also be used for protein fortification in beverages, bars, and meal replacement products in the sports, nutrition, and weight management industries.
Agglomerated, hydrolyzed, and low-lactose products are available. Grande Custom Ingredients Group, Booth 2765.
• Custom dairy flavor solutions highlighted. Custom dairy flavor solutions for cultured dairy products and other food products are developed and manufactured by DairyChem Laboratories, Inc., 9120 Technology Dr., Fishers, IN 46038 (phone 317-849-8400; fax 317-849-8213; www.dairychem.com.) The company specializes in the manufacture of starter distillate, a highly concentrated, naturally distilled pure dairy flavoring. This flavoring is used to create a full line of flavors for unsalted butter, flavor for sour cream, butter flavors, cream and sour cream flavors, and more.
New custom formulations highlighted at this year's show include extra creamy Creamaroma and cheesy Culturoma. Also new for 2003 are replacement products featuring real dried butter and sour cream with no enzymemodification present in the product. DairyChem Laboratories, Inc., Booth 2065.
• Irish company displays dairy ingredients. A range of dairy ingredients including casein and caseinates, whey derivatives, and milk powders will be displayed by first-time exhibitor Dairygold Food Ingredients, West End Mallow, Co Cork, Ireland (phone 353-22-21592; fax 353-22-21279; www.dairygold.ie). Also available is a range of customized dairy blends marketed under the name Gaelac.
Dairygold is reported to be one Ireland's largest food companies, spanning the dairy, meat, and agri-trading sectors. It focuses on developing, producing, and marketing a diverse range of functional dairy ingredients. Dairygold Food Ingredients, Booth 5525.
• Diverse range of cheeses provide flavor and functionality. A variety of cheeses, including Aged Italian, Mexican, and Specialty will be shown by Sartori Food Corp., 107 Pleasant View Rd., Plymouth, WI 53073 (phone 920-893-6061; fax 920-892-2732; www.sartorifoods.com). Also highlighted will be cheese products and cheese-based flavor systems.
The products, which are said to provide flavor, functionality, and performance are marketed for the foodservice and food processing marketplaces. Sartori Food Corp., Booth 338.
--- PAGE BREAK ---
FRUITS AND VEGETABLES
• Olive spreads offer Mediterranean flavor combinations. A new line of three chunky Mediterranean-style olive spreads, marketed under the name Lindsay ® Olivada, will be highlighted by Bell-Carter Foods, Inc./Lindsay Olives, 3742 Mt. Diablo Blvd., Lafayette, CA 94549 (phone 925-284-5990; fax 925-284-1954). Combining olives with roasted vegetables, herbs, and spices, the savory spreads are suitable for appetizers and entrees.
The spreads include Taste of Tuscany, a blend of black and green olives, tomatoes, peppers, and herbs; Taste of Sicily, a blend of black and green olives, carrots, garlic, and spices; and Taste of Greece, a blend of Kalamata and black olives, carrots, garlic, and spices. The products allow for a wide range of recipe creations and the premixed ingredients ensure consistency.
The new line is available in a 25-oz glass jar for foodservice or an 8.5-oz glass jar for retail. Bell-Carter Foods, Inc./Lindsay Olives, Booth 5729.
• One-stop source provides a range of cranberry products. A new one-stop source for premium cranberries will be provided by first-time exhibitor Wisconsin Cranberry Cooperative, P.O. Box 54, Port Edwards, WI 54469 (phone 715-213-2764; fax 715-887-3063; www.wiscranberrycoop.com).
The cooperative, which grows and processes premium whole or sliced cranberries, will work with Urban Processing LLC, a producer specializing in sweetened dried cranberries for food distributors and industrial food processing applications.
At the booth, attendees can learn more about recent developments related to cranberries and cranberry-based ingredients. For example, Urban Processing recently introduced a line of specialty cranberry toppings, pancake syrups, and cranberry jellies. These products are said to use a process that retains 95% of the fruit pectin and more than 50% of the natural acid and Brix in the fruit. Consequently, the products retain their natural cranberry flavor. Wisconsin Cranberry Cooperative, Booth 4507.
• Supplier helps make it a berry nice day. Infused fruits—blueberries, cranberries, cherries, raspberries, and others—are among the fruit and vegetable-derived ingredients offered by Van Drunen Farms, 300 W. 6th St., Momence, IL 60954 (phone 815-472-3545; fax 815-472-3542).
Under careful conditions of heat and humidity, the moisture in the fruits is replaced with a sugar/glycerin solution, resulting in a low-moisture, shelf-stable fruit piece that is suitable for use in breakfast cereal blends, bakery products, ice cream treats, snack mixes, and pastry fillings.
Both conventionally farmed and certified organic products are available, and custom blends are a specialty. Van Drunen Farms, Booth 2316.
--- PAGE BREAK ---
• Use of blueberries in product development will be highlighted. "Chicago: Home of the Blues" may be a perfect theme for this booth as the use of blueberries in product development will be creatively explored by first-time exhibitor the U.S. Highbush Blueberry Council, 4995 Golden Foothill Pkwy., Ste. 2, Eldorado Hills, CA 95762 (phone 800-824-6395; fax 916-933-9777; www.ushbc.org).
The color of blue can add fun, novelty, interest, and marketing differentiation to a variety of applications, including salsas, baked goods, snacks, ice creams, cereals, health bars, and sport drinks. Blueberries, because they are naturally endowed with that color, are well-suited as an ingredient for those applications, and they are easy to use. Furthermore, they are a good source of fiber, vitamins, minerals, and antioxidants.
Because of their number of functional and nutritional properties, blueberries are finding use in a broader range of products, including Hispanic foods, savory and sweet. Product concepts for future applications will be discussed by representatives at the booth.
Blueberries are available in a variety of formats including shelf stable, concentrate, infused, juice, and many others. They will be available for sampling at the booth. U.S. Highbush Blueberry Council, Booth 5728.
• Dried tomatoes and Mexican chiles add authentic flavor. The natural smoky notes of roasted dried tomatoes and bell peppers, the savory richness of roasted sun-dried tomato paste, and the warmth of authentic Mexican chiles will be highlighted by Culinary Farms, 1520 W. Terminal St., West Sacramento, CA 95691 (phone 916-375-3000).
The products provide a distinctive flavor and offer such benefits as being 100% certified organic and sulfite free. Culinary Farms, Booth 4562.
• Organic dried strawberries offered in bulk quantities. Dried strawberries in bulk quantities are available from Timber Crest Farms, 4791 Dry Creek Rd., Healdsburg, CA 95448 (phone 888-374-9325; fax 707-433-8255; www.timbercrest.com). The company now offers organically grown dried strawberries in bulk quantities.
The organically grown strawberries are sliced and dried without preservatives or other additives in a process that retains the strawberry essence. The low-moisture pieces have excellent color and a concentrated berry fragrance and flavor.
The ingredient may be used in breads, cereals, ice cream, yogurt, snack bars, and trail mixes. Timber Crest Farms, Booth 4859.
• Chili paste offered in seven varieties. A line of chili paste in seven savory varieties including Chipotle, DeArbol, Pasilla, Chipotle Morita, Ancho, Guajillo, and Jalapeno will be highlighted by Woodland Foods, 2011 Swanson Court, Gurnee, IL 60031 (phone 847-625-8600; fax 847-625-5050; www.woodlandfoods.com).
Also new this year is a line of IQF mushrooms, including porcini, morels, shitake, and others. Woodland Foods, Booth 121.
--- PAGE BREAK ---
• New additions in vegetable and fruit snack line. Newest additions—Gourmet Chocolate Apples, Roasted N Toasted Taro Chips, and Mixed Vegetables Chips—will be introduced by Tastee Apple, Inc., 60810 Country Rd. 9, Newcornerstown, OH 43832 (phone 740-498-8316; fax 740-498-6108).
The company is a producer of quality vegetable and fruit snacks, sweet potato chips, and Yukon gold potato chips. A brochure is available describing the new additions. Tastee Apple Inc., Booth1780.
• Organic purees launched. A new line of organic vegetable-derived purees will be introduced by Vegetable Juices, Inc., 7400 S. Narragansett Ave., Bedford Park, IL 60638 (phone 888-776-9752; fax 708-924-9510; www.vegetablejuices.com). Puree items available include garlic, onion, carrot, celery, red bell pepper, green bell pepper, and ginger. The products are said to provide flavor, texture, and color to many different food systems. Vegetable Juices, Inc., Booth 839.
• Garlic and chili products featured in a variety of forms. A full line of ground garlic, minced garlic (in oil and in water), ground and minced garlic, ground onion, diced sweet red peppers, ground and diced red and green jalapeños, fire-roasted Anaheim chilis, and pureed chili-garlic blends will be available from Ful-Flav-R Food Products Co., P.O. Box 13124, Oakland, CA 94661 (phone 559-434-2173). Target applications include soups, sauces, salad dressings, gravies, salsas, potato dishes, meats and sausages, entrees, pizza toppings, dips, and marinades. Ful-Flav-R Food Products Co., Booth 337.
GRAIN/PASTA INGREDIENTS
• Flavored grain ingredients demonstrate innovative ideas. New flavors of granola will be available for sampling by Sovex Foods, 9104 Apison Pike, Collegedale, TN 37315 (phone 877-396-3145; fax 423-396-3402; www.sovex.com). These flavors include Chai, Green Tea, Ginger Apricot, Mocha Blast, Carrot Muffin Crunch, and more.
The company provides the food industry with granola clusters, toasted oats and grains, and dessert toppings that, when used as cereal, snack inlays, or toppings, can create innovative blends and varieties in texture. Products can also be customized to meet specific needs. Sovex Foods, Booth 629.
• Company provides specialty grain solutions. Specialty grain and grain-related products will be highlighted by Hesco, Inc., P.O. Box 815, Watertown, SD 57201 (phone 605-884-1100; fax 605-884-1133; www.hesco-inc.com). Organic and identity preserved grains are available.
The company is said to provide innovative solutions to customers using ingredients such as whole grains, flakes, flours, and meals. Among the grains offered are soybean, wheat, oats, millet, corn, flax, rye, triticale, sorghum, barley, buckwheat, and others. Hesco, Booth 3830.
• Whole grain flours and mustard products introduced. Specialty grain ingredients are processed by Minnesota Grain, Inc., 1380 Corporate Center Curve, Ste. 105, Eagan, MN 55121-1200 (phone 651-681-1460; fax 651-681-7975; www.mngrain.com. 
Although the company specializes in barley, it also processes a number of other varieties, including rye, triticale, and now mustard. Capabilities include cutting, pearling, grinding, or flaking these grains for use as ingredients.
The company recently introduced a line of whole grain flours and mustard products. Minnesota Grain, Inc., Booth 3816.
--- PAGE BREAK ---
• Flours available for a variety of applications. Bakery flours used in a wide range of applications such as rolls, cookies, pizza, and bakery mixes will be highlighted by first-time exhibitor Horizon Milling, a Cargill Foods Affiliate, 15407 McGinty Rd. W. MS 61, Wayzata, MN 55391 (phone 800-742-4506; fax 800-742-7934; www.horizonmilling.com).
Other products featured include durum and semolina flours for a variety of pasta applications and specialty flours, such as Vital Wheat Gluten which can be utilized in bakery, cereal, and fiber applications. Horizon Milling, Booth 1748.
• Grain-based ingredients will be spotlighted. Grain-based ingredients such as crisp rice, extruded particulates, rice flours and blends, soy protein crisp rice, and other specialized grain products will be featured by PGP International, division of ACH Food Co., Inc., P.O. Box 2060, Woodland, CA 95776 (phone 530-662-5056; fax 530-662-6074; www.pacgrain.com).
Products and services are offered to the baking, confectionery, energy/nutrition bar, ready-to-eat cereals, and prepared food sectors. PGP International, Booth 4348.
• Customized pasta creates wide range of opportunities. Pasta for dry, frozen, retort, and refrigerated applications can be customized by A. Zerega's Sons, Inc., P.O. Box 241, Fair Lawn, NJ 07410 (phone 201-797-1400; fax 201-797-0148; www.zerega.com). A wide range of pasta shapes are available.
Other pasta products include organic, toasted, whole wheat, and flavored pasta. A. Zerega's Sons, Inc., Booth 910.
• New pasta is microwavable. A new microwavable pasta will be highlighted by Accurate Ingredients, Inc./Chaucer Food Group, 160 Eileen Way, Syosset, NY 11791 (phone 516-496-2500; fax 516-496-2516; www.chaucerfoods.com).
The pasta is said to cook in 2.5 minutes. Other instant rehydrating pasta products are also available. Accurate Ingredients, Inc., Booth 2452, 2552.
• A wide range of pasta capabilities offered. Capabilities, including standard pasta, low-moisture pasta, and thin-wall pasta for quick cooking and microwave applications are provided by American Italian Pasta Co., 4100 N. Mulberry Dr., Ste. 200, Kansas City, MO 64116 (phone 816-584-5658; fax 816-584-5758; www.aipc.com).
The company can utilize a wide range of raw materials, additives, and enrichments to achieve functionality, flavoring, coloring, and health claims. American Italian Pasta Co., Booth 3476.
--- PAGE BREAK ---
Paper Surveys Natural Colors Derived from Fruits and Vegetables
Use and application of natural colorants from fruits and vegetables will be examined in Paper 19-4, part of an overall symposium on citrus and other fruit processing waste by-products and their utilization.
The paper will survey the natural colors available from various fruits and vegetables that are approved for food use in the United States, with a particular emphasis on new colors and other recent developments. The primary focus will be on anthocyanins, betanins, carotenoids, and chlorophyll chromatophores.
The paper will also cover the proper use of fruit- and vegetable-derived colors to ensure adequate performance in final food applications. Vitamin and mineral content, packaging, thermal processing, and pH of the finished products will be discussed, as well as methods for improving the stability of these natural colors.
Novel applications for several popular colorants used in the food industry will be discussed.
Paper 19-4, Sunday, 4:05 p.m.
---
Continuing Education Program focuses on Sweeteners
A two-day IFT Continuing Education Program will be focusing on high-potency sweeteners and their use as low-calorie alternatives. The program will be held on July 11-12, 2003 at the Hilton Chicago Hotel.
First-day presentation topics will include sweetness perception; measuring sweetness; and the structure of the international sweetener market, addressing in particular where sweeteners are used and why, as well as focus on current trends related to sweeteners. The program will then discuss the structure, sweetness characteristics, taste, and history of sweeteners such as saccharin, stevia, cyclamate, aspartame, acesulfame-K, alitame, and sucralose, as well as introduce the sweeteners—neotame, thaumatin, and NHDC.
Second-day presentation topics will cover reasons for replacing sugar; blending sweeteners; a look at future sweeteners such as Twinsweet and rebaudioside; and flavor-sweetener interactions.
More information about this program can be obtained at www.ift.org.
--- PAGE BREAK ---
Symposium Updates Advances in Microencapsulation Technologies
Advances in microencapsulation technologies and applications in the food industry will be addressed in a symposium sponsored by Food Chemistry Div.
A range of encapsulation methods are available, including spray drying, fat encapsulation, beta cyclodextrin complexation, melt extrusion, complex coacervation, microemulsion formation, liposomal carrier systems, and others. To be successful, however, the encapsulator must employ a broad understanding of the physical chemistry of flavor systems, the interactions of the encapsulation process with carriers and flavors, and potential problems that might occur in the process. The symposium will identify several unique microencapsulation systems and discuss them in terms of specific flavor delivery requirements in products.
Here are some examples of systems that will be covered by the presentations:
• A proprietary line of nanospheres composed of a blend of food-approved hydrophobic and bioadhesive polymers has been developed to enhance the sensory perception of flavors and provide a longer release time while the food is in the mouth before it is swallowed. The nanospheres have a diameter below one micron, and are loaded with 10–20% flavor or other sensory ingredients such as a cooling agent. The nanospheres are produced by a proprietary suspension technology that has been modified to generate nanospheres with a narrow range of particle size. The suspension can be further diluted with water or other aqueous systems to meet commercial requirements.
• Recent technical and commercial developments have now made coacervation a viable form of controlled delivery in food applications. Fish gelatin can now be used in place of pigskin and calfskin gelatin. An enzymatic reaction can now be used in place of other cross-linking agents. Also, alum and sodium sulfate can be used to dewater the gelatin wall.
• Microencapsulation on the molecular level is achieved by cyclodextrins, bucket-shaped cyclic oligosaccharides composed of six, seven, and eight anhydroglucose units, and produced by an enzymatic conversion of starch. They are commercially available in large volumes and food quality. Their donut shape enables them to carry and protect nutritional and functional ingredients (flavors, lipids, vitamins, plant extracts, and others) on the molecular level. In the U.S., beta cyclodextrin is self-affirmed as GRAS as a flavor protectant in food. Gamma cyclodextrin was reviewed by an independent international expert panel and was declared to be GRAS in a variety of food and nutraceutical applications. Alpha cyclodextrin is expected to be self-affirmed as GRAS in the U.S. in 2003.
• Other examples include whey proteins as microencapsulating agents, new developments in barrier technology (coating/matrix) for masking taste of unpalatable ingredients, and other related developments that have particular application in the nutraceutical arena. Session 17, Sunday, 2:30 to 5:30 p.m.
--- PAGE BREAK ---
New Kids on the IFT Block Showcase Functionality of Ingredients
The following are some of the firsttime exhibitors who will be highlighting ingredients that demonstrate functionality benefits.
• Diana Vegetal, 300 Corporate Drive., Suite 14, Blauvelt, NY 10913 (phone 845-358-8600; fax 845-358-9003) specializes in the production of natural fruit and vegetable ingredients to the food and health food manufacturers worldwide. It offers a diverse portfolio of extracts, powder, flakes, and natural colors for fruit preparations and other products. Booth 4713.
• Didion Milling, Inc., P.O. Box 400, Johnson Creek, WI 53038 (phone 920-348-5868; fax 920-348-6203; www.didionmilling.com) produces highquality organic and conventional corn products, including grits, meals, flours, pregelatinized corn flours, and binders and bran. Batters and mixes will be highlighted. Booth 4608.
• Qaroma, the newly established affiliate of Chemicals, Inc., 12321 Hatcherville Rd., Baytown, TX 77521 (phone 281-576-2635; fax 281-576-5712; www.Qaroma.com) is focused on producing specialty flavor and fragrance products and is now offering its products directly to the market. Products to be highlighted include a cooling agent (WS-23), tolyl aldehyde OMP, and monomenthyl succinate. Booth 5418
• LycoRed Biodar USA, Booth 5305. See Colors section, page. 48.
•Amuco, Inc.-American Union Chemical, 3850 S.W. 30th Ave., Fort Lauderdale, FL 33312 (phone 954-584-9088; fax 954-584-6011) offers a highly soluble spray-dried agglomerated gum arabic powder, as well as xylitol, xanthan gum, and potassium sorbate. Booth 2580.
• AMC Chemicals, 10 Charterhouse Square, London, EC1M6EH United Kingdom (fax 630-868-0310) is an importer/distributor of essential ingredients for the food, flavor, fragrance, and nutraceutical industries. Products include ascorbic acid as powder and coated grade. Booth 2322.
• Bruce Foods Corpage, P.O. Drawer 1030, New Iberia, LA 70562 (phone 901-737-7827-901-737-7090; www.brucefoods.com) provides a variety of hot sauces including Louisiana hot sauce, buffalo style hot sauce, and Pepper Sauce. Potential applications include breadings and batters, chicken and meat items, sauces, stews, and a variety of other products. Booth 5510
• Cotion Ltd., Room 1609, Huayi Building, No. 166 Caoxi Rd., Shanghai, Shanghai, 200235 China (phone 86-21-64287690; fax 86-21-646-83247; www.cotion.com) is an international distributor specialized in exporting and importing food ingredients. Products include sodium carboxymethylcellulose, a widely used stabilizer and thickener, exported to such countries as South Africa, Pakistan, Korea, Thailand, Russia, and France. Other food ingredients range from polydextrose to red fermented rice. Booth 3223.
•Valley Sun of California, P.O. Box 549, Newman, CA 95360 (phone 209-862-1200; fax 209-862-1100; www.valleysun.com, offers sun-dried tomatoes, apricots, bananas, cherries, cranberries, peaches, pears, and nectarines. They are available in a number of different cuts and moisture levels. Two new products are a Double Mill Sun Dried Tomato Powder, a milled product suitable in any spice blend and in topical applications, and Sun-Dried Tomato Toss N Topping, an ingredient item for use in cheeses, spreads, sauces, and salads. Booth 2452
--- PAGE BREAK ---
• Chisso Corp., Booth 3484. See Preservatives section, page 80
• Vox Trading Co., 915 Broadway Co.,Ste. 1104, New York, NY (phone 212-777-3810; fax 212-777-3818; www.acing-iri.com), is a manufacturer of natural mustard oil, horseradish mustard, and horseradish oil blend for use in sauces, dips, and dressings. Other featured items include Wasabi products and soy proteins. Booth 2452
• Baldwin Richardson Foods Co., 20201 S. LaGrange Rd., Frankfort, IL 60423 (phone 815-464-9994; fax 815-464-9995; www.brfoods.com) is a liquid ingredient manufacturer of signature sauces, dessert toppings, beverage/pancake syrups, specialty fruit fillings, ice cream variegates, and condiments. A variety of savory sauces and spicy mustards will be presented. Booth 5515
• Fujian Cereals, Oils, & Foodstuffs, 20/F, Hongxiang Bldg., 258 Hubin South Rd., 361004 China (phone 0086-592-5186036; fax 86-592-5058390) specializes in the manufacturing and exporting of dried and dehydrated vegetables/fruits. A wide range of products are available, including freeze-dried asparagus, green peas New Zealand variety, bell peppers, shitake mushroom, green beans, peaches, apples, pears, strawberries, and many others. Booth 3125
• Cybercolors Ltd., Booth 5525. See Colors section, page 48.
• Irish Dairy Board, 825 Green Bay Rd., Ste. 200, Wilmette, IL 60091 (phone 847-256-8289; fax 847-256-8299; www.idbusa.com) is a major international exporter of Irish dairy products, servicing the needs and quality demands of customers worldwide. An extensive range of dairy-based food ingredients that display functional properties and nutritional values are available. These include casein/caseinates, milk powders, whey products, specialty milk proteins, and specialty food ingredient blends. Booth 2925.
• U.S. Highbush Blueberry Council, Booth 5728. See Fruits and Vegetables section, page 86.
• La Crosse Milling Co., 105 Hwy. 35, Cochrane, WI 54622 (phone 800-441-5411; fax 608-248-2221; www.lacrossemilling.com) is a conventional and organic manufacturer of milled grain ingredients including oats, wheat, and barley. The company offers a full line of oat products including baby oat flakes, quick rolled oats, regular rolled oats, whole oat flour, pearled barley, oat flour, coarse and fine oat bran, white wheat flakes, and many others. Booth 5506.
• Dairygold Food Ingredients, Booth 5525. See Dairy section, page 84.
--- PAGE BREAK ---
• Lakeland Dairies, Main Street Killeshandra, Co Cavan, Ireland (phone 353-49-4364200; fax 353-49-4364219; www.lakeland.ie) specializes in milk proteins, milk powders, butter, whey proteins, and other dairy products. Booth 5525.
• Color Group, Division of Sensient Technologies, Booth 1032. See Colors section, page 48.
• Bell-Carter, Booth 5729. See Fruits and Vegetables section, page 86.
• Dr. Otto Suwelack, Josef-Suwelack-Strasse, Billerbeck, 48727 Germany (phone 49-2543-72236; fax 49-2543-72480; www.suwelack.com) provides dehydrated sourdoughs; fermented milk powders such as mascarpone; fresh cheese powder; and freeze-dried fruits such as strawberry pieces, slices, and powders. Booth 2829.
• Sokol and Co, Booth 5307. See Flavor Enhancers section, page 65.
• R.B. Exports, Booth 4967. See Colors section, page 48.
• Raven Mfg., LLC., Booth 5206. See Films/Coatings/Inclusions section, page 68.
• Mutual Flavors Spray Dried, a division of American Fruits & Flavors, 1547 N. Knowles Ave., Pacoima, CA 90063 (phone 818-899-8574; fax 818-899-6042) offers a wide range of highquality dry flavors derived from fruits. Booth 5522.
• Lionel Hitchen, Ltd., Booth 118. See Flavors section, page 58.
• INEOS Fluor International, Booth 316. See Flavors section, page 58.
• Brenntag Canada, Booth 3761. See Emulsifiers section, page 76.
• Compact Industries, 3945 Ohio Ave., St. Charles, IL 60174 (phone 800-513-4262; fax 630-513-9655; www.compactind.com) is a major supplier of instant/soluble coffee for ingredient usages. Other products available include powdered Cappuccino, hot cocoa, granitas, and drink mixes. Booth 4508.
--- PAGE BREAK ---
• Roha USA, Booth 553. See Colors section, page 48 .
• U.S. Flavors & Fragrances, Inc., PAGEO. Box 877, Wauconda, IL 60084 (phone 847-487-1011; fax 847-487-1066; www.usfandf.com) provides a full range of natural, natural and artificial, and artificial flavors in dry and liquid forms. The company can also assist in the product development phase through our strong applications capabilities. Booth 3722.
• Savoury Systems International, Inc., 242 Lodi St., Hackensack, NJ 07601 (phone 201-343-2999; fax 201-343-6996) offers several varieties of yeast extracts, savory topnotes, hydrolyzed vegetable proteins, and custom products. Among the products highlighted will include Yeast Extract #1050, which is said to provide a significant flavor boost in spicy formulations, and Crab Extract #1700 which reportedly provides flavor improvement in crabcakes. Booth 5528.
• Meitetsu, Inc., Booth 3484. See Preservatives section, page 80.
• Signature Brands LLC, 808 SW 12th St., Ocala, FL 34474 (phone 352-622-3134; fax 352-402-9451; www.signaturebrands.com) manufactures dessert decorations including extruded sugar shapes, sprinkles, colored sugars, decorating icings, and more. Booth 504.
• SB&B Foods, Inc., P.O. 549, Casselton, ND 58012 (phone 707-347-4900; fax 701-347-4462) is a producer and supplier of soybean products and wheat for milling and baking quality. Booth 5408.
• Neotame, Booth 2322. See Sweeteners section, page 54.
• Solvay Interox, Booth 2723. See Enzymes section, page 82.
• Southwest Guar Cooperative, Booth 4266. See Texturizers section, page 72.
• Horizon Milling, Booth 1748. See Grains/Pasta section, page 92.
• Wisconsin Cranberry Cooperative, Booth 4507. See Fruits andVegetables section, page 86.
• Wm Freeze Dry/Qingdao Weimel Foods Co., No. 677, Chong Qing Zhong Rd., Qingdao, Shandong, 266010 China (phone 86-532-7066034; fax 86-532-7066124; www.freeze-dry.com.cn) is a manufacturer of freeze-dry and air-dry food ingredients in China. Products include vegetables, fruits, seasonings, and healthy foods to the industrial, foodservice, and retail markets. Booth 3028.
• Exandal, Booth 4964. See Texturizers section, page 72.
--- PAGE BREAK ---
Symposium Discusses the Potential of Biopreservatives
The impact of biopreservatives on the food industry and human health will be examined by a symposium sponsored by the Food Microbiology Div. Biopreservatives may constitute a wide range of natural products from both plants and microorganisms which can be useful in extending shelf life of foods, reducing or eliminating survival of pathogenic bacteria, and increasing overall quality of food products.
Selected lactic acid bacteria are used routinely as starter cultures for fermented foods, such as summer sausages, cultured dairy products, and fermented vegetables. In addition to changing the organoleptic properties of the foods, a benefit of the fermentation process is preservation of the foods for later consumption. This fact has prompted interest over the years in utilizing these bacteria or products of their fermentation as biopreservatives for other foods. Among substances produced by these bacteria that potentially could inhibit growth of other microorganisms are lactic acid, acetic acid, bacteriocins, hydrogen peroxide, and unidentified inhibitor substances.
Other papers given during this symposium include the use of botanicals as bioactive protectants for foods, effect of biopreservatives on food quality, potential health benefits of food biopreservatives, regulation of biopreservatives used in foods in the U.S., and technical and economical challenges that need to be overcome in the application of food biopreservatives.
Session 63, Tuesday, 9:00 a.m. to 12:00 p.m.
---
Symposium Focuses on New Enzyme Developments for Fruits and Vegetables
Enzymes in fruit and vegetable processing will be the subject of a symposium sponsored by the Fruit & Vegetable Products Div. Presentations will explore several areas of active enzyme research and applications development, including the understanding and use of endogenous enzymes in maintaining quality and improving functionality; the increased understanding of multicomponents enzyme systems to achieve specific processing objectives; and the use of single component enzymes, such as pectin methyl esterase, to perform specific processing or functional objectives.
The importance of developing new enzyme applications that combine both enzyme and process technology to improve conventional processing or that meet new quality expectations will also be discussed. Several "what if " questions will be posed to explore potential new applications of enzymes that may extend the range of possible products.
Better understanding of conventional enzyme preparations and the development of enzymes with new or improved functionality will play an important role in the future use of enzymes. However, a number of non-technical developments such as the acceptance or non-acceptance of engineered products wil also impact the future development and use of enzymes for this and other food applications.
Session 20, Sunday 2:30 to 5:00 p.m.
--- PAGE BREAK ---
Whey Ingredients Are Finding their Way into the Mainstream
The functionality, health benefits, and versatility of whey-derived ingredients, once considered merely a by-product of cheese and casein, is the focus of a symposium sponsored by the Dairy Foods Div. The symposium will look at how the increasingly recognized benefits of textured whey proteins, extruded whey proteins, instant thickening whey proteins, whey protein edible films, whey-starch polymers, and other such dairy ingredients are helping to move them into the mainstream.
Uses of these ingredients have expanded from beverages and bars to include a wider variety of products. For example, extruded textured whey proteins possess the functional qualities of a meat-like textured product suitable for use as meat extenders and replacers. They allow reduction of fat while maintaining the texture and mouthfeel of a higher-fat content. Recent market introductions of extruded whey products including snack chips, crisp inclusions, and chewy bits will also be explored.
Paper presented will include an overview of whey texturization research and new technologies; whey-based expanded products with supercritical fluid extrusion; texturized whey proteins for expanded product applications; characterization and application of texturized whey protein; instantly thickening whey protein ingredients; and marketing products made with texturized whey proteins.
Session 100, Wednesday, 9:00 a.m. to 12:00 p.m.
Editor's note: See the July issue of Food Technology for additional coverage of Food Expo exhibitors whose information arrived too late for inclusion in this issue.
by DONALD E. PSZCZOLA
Senior Associate Editor