When initially approaching the topic of ingredients for weight management, I thought—at least from a function standpoint—it would be a very specific (and somewhat limited) subject—both within the area of ingredients and within the area of nutraceutical products. I quickly realized that this was not the case.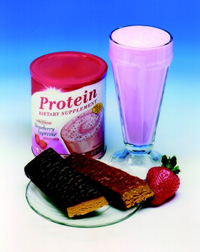 The topic of this month is actually a very broad, encompassing one for a number of reasons.
First, any definition of weight management has to take into consideration several different kinds of needs. When thinking about weight management, most likely we think about weight loss and the concept of dieting. And certainly weight loss is a part of the picture. But also the subject can take into consideration people who need to gain weight, ranging from athletes to patients recovering from long-term illnesses. And the subject has special interest to the mainstream: as people age, they tend to gain weight. Consequently, the foods they eat and the ingredients that compose those foods can have an effect on controlling their weight gain.
Second, when talking about weight management, a variety of other health factors need to be considered. For example, diabetes is often associated with obesity. People who are overweight are probably consuming foods high in fat and may have cholesterol problems or be at high risk for heart disease. Developing ingredients and foods that address weight management may also play a role in these and other health problems related to being overweight. Or developing ingredients and foods that address health problems related to being overweight, while not specifically designed to help the consumer lose weight, could still play a major role in that person's overall health.
Third, the topic of weight management actually covers a broad range of ingredients. If a food writer was doing an article on weight management 10 years ago, fat replacers, especially carbohydrate-based ingredients, such as starches and gums, and proteins would be the dominant category. Many of these traditional fat replacers are still active today, having been improved or repositioned. However, today's ingredients for weight management have evolved far beyond that category to include many others, such as healthy fats and oils, fiber ingredients, and sweetener alternatives.
Fourth, because of emerging health issues (and perhaps controversies), one can expect to find a new generation of ingredients being developed that have suitability in weight management. For example, although there are still some controversies in this area, more attention is being paid toward reducing or eliminating hydrogenated oils. In the news recently, Frito-Lay is reportedly planning to convert to a trans-free corn oil in the production of Doritos, Tostitos, and Cheetos in 2003.
Fifth, as noted many times in other discussions on nutraceutical foods, functionality of ingredients—not just their health properties—plays an important role. A weight-management product still needs to have desirable flavor, texture, and appearance properties. In the August issue of Food Technology, the Post 2002 Annual Meeting & Food Expo® coverage described a variety of health-promoting ingredients, such as inulin or fat substitutes, that provide functionality benefits. These kinds of ingredients, in addition to ingredients that provide functionality without the specific health benefits, may find special opportunities in formulating appealing weight-management products.
--- PAGE BREAK ---
Related especially to the above point, more studies also need to done to determine what consumers expect from weight-management products (how realistic or unrealistic are their goals), what they expect these products to taste like, and if applicable, especially when considering the range of flavors, textures, and forms available today, what attributes are they willing to trade for these benefits. Recently, an in-depth syndicated consumer research study on consumer preferences in everyday food products was sponsored by Haarmann & Reimer Flavor Div. The study—conducted by MangoLogic, a nutrition marketing firm, in partnership with Moskowitz Jacobs Inc. and the Understanding & Insight Group—is called Healthy You! and provides insights into what healthy benefits consumers want in foods. Weight management is an area which can especially benefit from such studies. Also, studies that look at the kinds of cravings that people have, especially people who are trying to better manage their weight, would be very useful as well.
As can be seen from the above reasons, weight management can be a very broad, complex, and—yes, even evolving—topic. We're not even going to address here the genetic side to obesity except to say that nutrigenomics—selecting a medically appropriate diet based on an individual's genetic profile and one that perhaps includes a personalized Food Pyramid (mentioned in last month's Ingredients section)—may someday play a more crucial role in weight management. Hopefully, this will all happen before the obesity epidemic spreads too much farther.
Not surprisingly, there are a variety of products in the marketplace today that are being promoted as offering advantages for a weight-conscious individual. These products can include supplements, powders, health bars, beverages, confections, low-fat frozen dinners, and many others.
The Consumer Trends column in the February 2003 issue of Food Technology (page 16) reported on the weight-control market, reviewing trends and potential opportunities for marketers. The column noted that according to the Natural Marketing Institute's 2003 Health and Wellness Trends Database, 31% of the general population purchased a weight-loss product during the past three months. Furthermore, in Whole Foods' 2002 survey, health and specialty retailers predict that weight-loss products will be the second best-selling supplement category (after bone-joint products) for the next 2–5 years.
Also, the Nutraceuticals & Functional Foods section in the August 2002 issue of Food Technology reviewed several ingredients which are thought to contribute to weight loss that are currently used in weight-related foods and supplements. These include fiber, chromium, proteins derived from soy and whey sources, L-carnitine, conjugated linoleic acid, botanicals, and others. I recommend reading this section as well as the Consumer Trends column for a good background on weight management.
--- PAGE BREAK ---
This month's Ingredients section will update a variety of ingredients for use in weight-management products. Several of these innovative ingredients and product applications were showcased at the recent Supply Side West, held in Las Vegas, December 4–7, 2002.
These ingredient developments will be looked at (or weighed in, if you will) for their potential value, not only in terms of weight management, but also the other benefits they may offer, including functionality, nutritional attributes, abilities to reduce the risk of other weight-related concerns, and marketing strategies.
Most of the ingredients discussed in this article are available for incorporation into foods and beverages that may help in weight management. Some of the ingredients, while currently used in supplements, may have potential in foods and beverages as well. Ingredients covered will be for or from the following categories: grains, dairy, fruits and vegetables, healthy fats, salty snacks, fiber, soy, chromium, L-carnitine, and other emerging products. Also included in this article is a 2-p sidebar (see pages 44–45) providing hot news stories that formulators of weight-management products might want to consider.
Without further weight (excuse the pun), here are some of these developments and the potential benefits they offer in weight-management products:
Grains and weight management
In the 2003 February Ingredients section, several benefits of grains and grain-based ingredients were discussed, among them being their role in weight management and weight-related health problems.
For example, beta-glucans derived from barley can provide a satiety effect that can contribute to weight loss. A barley-based ingredient (Maltrim), developed by FutureCeuticals, Inc., a subsidiary of Van Drunen Farms, 300 W. 6th St., Momence, IL 60954-0009 (phone 888-472-3545; fax 815-472-3850), actively increases glucose transporter activity, making it useful in maintaining healthy blood glucose levels and aiding in weight management.
An oat bran concentrate (OatVantage™) may help manage obesity, hypertension, and diabetes, as well as qualify for the FDA heart health claim for oats. Providing a high concentration of beta-glucans for use in bars, drink mixes, and other health-promoting products, the ingredient is available from Nurture, Inc., 28 S. Waterloo Rd., Ste. 100, Devon, PA 19333 (phone 610-989-0945; fax 610-989-0991; www.nurtureinc.com). Also high in oat beta-glucans is a new series of beverage formulations developed by Arthur D. Little, Cambridge, Mass., in conjunction with FutureCeuticals, Inc. The beverages contain Nutrim, a new generation of oat bran which may reduce the risk of coronary heart disease, lower blood cholesterol, and act as a healthy alternative for butter, oil, cream, and other fats which may have an effect on weight.
--- PAGE BREAK ---
A flour from a new waxy durum wheat cultivar, developed by USDA-ARS researchers, can act as a shortening substitute in bread. A bread loaf made with the flour reportedly would cut back about 26 g of fat or 234 calories.
Corn-derived high-amylose resistant starches (Novelose), available from National Starch and Chemical Co., Information Center, One Matrix Dr., Monroe, NJ 08831 (phone 800-797-4992; fax 609-409-5699), can lower the glycemic response when used as a substitute for flour in breads, baked goods, and other products. Research has shown that moderating the glycemic response may be important in reducing the risk of numerous health conditions, including obesity.
In addition to these developments reported in last month's Ingredients section, several other grain- or seed-derived ingredient developments may have impact in the area of weight management.
First, a new natural method of processing grains, seeds, and brans has been developed by researchers at the Texas Engineering Experiment Station's Food Protein Research and Development Center. The new process reportedly produces ingredients that are more nutritious and easier to digest for use in nutritional drinks and supplements for the elderly, infants, people with digestive disorders, or people allergic to gluten. Although weight management was not specifically mentioned, the resulting ingredients may find a role in that area. The researchers noted that liquids resulting from this new process have a mild or neutral flavor and can be added to other drinks or foods without needing to be masked. Milk replacements have been created from amaranth seed that are said to taste better than rice or soy milk, and a flaxseed drink has been made without the oily quality of conventional flaxseed oil.
Second, researchers from the Phytonutrients Laboratory of the U.S. Dept. of Agriculture reported the results of an animal (rats) study which showed that diets rich in flaxseed may prove effective in reducing obesity as well as having some beneficial effects in Type II diabetes. Imagine the above development which created a new flaxseed drink and the potential benefits it may have in the area of weight management.
Third, last year, Archer Daniels Midland (ADM) signed an exclusive licensing agreement for flax lignan technology with the Flax Consortium, a research collaboration between Agriculture and Agri-Food Canada, the Saskatoon Research Center, the University of Saskatchewan Technologies, Inc., the University of Western Ontario, and London Health Sciences Center. The technology may have the potential to reduce the risk of several diseases, including hypercholesterolemic atherosclerosis, diabetes, and hypertension—risks that may be associated with obesity. Furthermore, ADM has developed some novel products, including oils and other soy-based ingredients, that have specific relevance in weight management. This collaboration may further underscore the company's commitment to the health area, including, of course, weight management.
Fourth, in studying wheat-derived starch blockers, researchers from the Gastroenterology Research Unit at the Mayo Clinic concluded that amylase inhibition (blocking salivary amylase) induces carbohydrate tolerance, satiety, and weight loss, making wheat-derived starch blockers potentially useful for treating obesity.
--- PAGE BREAK ---
Dairy ingredients and weight management
In recent years, researchers have increasingly studied the role that different components of dairy foods can play in disease prevention and health promotion. Although dairy foods have been frequently perceived—or misperceived—as fattening by consumers, one area that has been gaining attention is the use of dairy ingredients in weight management. Here are a few examples:
A number of recent studies suggest that an intake of calcium may promote weight and fat loss. For example, a study conducted by Purdue researchers found that women who ingested more calcium lost more weight. No matter how active the women in the study were, those who ingested more calcium lost more body fat than those who consumed less than the daily requirement. The researchers noted that calcium-rich diets may suppress a hormone that is involved with how fats are synthesized and stored in cells. Furthermore, researchers at the University of Tennessee found that dairy products achieve significantly better weight reduction than calcium supplements. Results of a clinical trial published in the American Journal of Clinical Nutrition are reported to show that increasing dietary calcium can speed up weight and fat loss. Weight loss was reportedly enhanced when the calcium was derived from low-fat milk products compared to an equivalent amount of supplemental calcium. More information about calcium's role in weight management can be found in an article, "Seven Misconceptions People Have About Calcium," in Dairy Nutraceutical Report, a publication of Glanbia Nutritionals, Inc., 523 6th St., Monroe, WI 53566 (phone 608-329-2800; fax 608-329-2828; www.glanbianutritionals.com).
Glanbia features a milk mineral complex called TruCal™ which may help promote weight loss. According to the manufacturer, the complex, which contains high amounts of dairy calcium and other minerals, can act as a catalyst for weight loss while maintaining bone health and reducing hypertension. It has the potential to increase thermogenesis (increase in body temperature which results in less calories available for fat synthesis), increase lipolysis (fat breakdown), and decrease lipogenesis (formation of fat)—factors which can all decrease the risk of obesity.
Whey proteins are another component that can find application in weight-management products. For example, a whey protein concentrate called Grande Ultra was unveiled at 2002 Supply Side West by Grande Custom Ingredients Group, 301 E. Main St., Lomira, WI 53048-9548 (phone 920-269-7188; fax 920-269-1445; www.grandecig.com). Containing 80% protein, the ingredient is suitable for use in nutritional beverages, weight-management foods, sports and protein bars, health and nutritional supplements, nutritional products for older adults, infant formulas, and other processed foods. The ingredient is said to enhance protein content without affecting the formulation's flavor.
According to the Whey Protein Institute, whey proteins, when added to a diet and exercise program, have been shown to increase fat loss and muscle gain in comparison to dieting alone. This increase in muscle helps to maintain weight loss over time. (See www.wheyoflife.org.)
Several physiological roles have been suggested for whey proteins or peptides. One especially has a direct impact on weight management. The whey peptide glycomacropeptide has been reported to stimulate the release of cholecystokinin (CCK), a pancreatic hormone which suppresses appetite. Following food consumption, CCK is released from cells in the small intestine. Its release reduces appetite by slowing the movement of food from the stomach to promote the feeling of fullness. It also acts on nerves in the stomach lining that tell the brain that the stomach is full.
--- PAGE BREAK ---
Researchers continue to develop purified whey proteins which have special medical benefits and functional properties. In particular, purified whey proteins are well suited for use in nutraceutical foods that can suppress appetite and provide enhancement of certain minerals which can also play a role in weight management. For more information about new developments in whey fractionating and the healthy components they offer, contact Dairy Management, Inc., 10255 W. Higgins Rd., Ste. 900, Rosemont, IL 60018-5616 (phone 847-803-2000; fax 847-803-2077; www.dairyinfo.com).
Another dairy component that researchers are looking at is conjugated linoleic acid, a naturally occurring fatty acid. Preliminary research indicates that it can play a role in weight loss, and scientists are working to unlock its chemical secrets. More will be discussed about this ingredient later in this article.
Fruits and vegetables and weight management
A variety of ways to incorporate more fruits and vegetables into a formulation and the benefits that these ingredients provide were discussed in the January Ingredients section. One other potential benefit they provide which wasn't covered directly in that section is their role in weight management.
Researchers with USDA's Economic Research Service recently examined the relationship between consumption of fruits and vegetables and obesity. (Information on their study is described in an article, "Higher Fruit Consumption Linked with Lower Body Mass Index," in ERS FoodReview, Vol. 25, No. 3, January 2003, www.ers.usda.gov). They found that people who eat more servings of fruits each day have a lower body mass index (BMI). Furthermore, healthy-weight children and adults of both genders eat significantly more fruits than their overweight and obese counterparts. From this study, they concluded that adding low-calorie fruits (as opposed to foods high in energy density) could be explored as a weight-loss strategy.
Interestingly, consumption of vegetables which are also low in fat did not demonstrate a consistent correlation with a lower body mass index. The researchers came up with what I consider to be a very sound explanation—one that deals with how these foods are incorporated into the diet. According to the researchers, "Americans may be eating most of their fruits raw or in juices, unadorned with sauces or fried coatings, or baked in pies. On the other hand, Americans may be deep-fat frying their vegetables, topping them with high-fat dressings or sour cream, or including them in high-fat mixtures. Future research on the link between fruit and vegetable consumption and BMI should explore how these foods are eaten by separating the fruits and vegetables by preparation: fresh, baked, or fried; in mixtures; or with other accompaniments." The researchers also added that people with lower BMIs may be eating fruit as a snack or dessert, rather than as a high-calorie alternative, and they may not regard vegetables as having the same snack potential as fruits.
In my January Ingredients section, I already noted that the focus was on different ways to incorporate fruits and vegetables into a formulation. The fruit- or vegetable-derived ingredients discussed in that article included natural colors, flavors, particulates, and others that could enhance the appearance, texture, or flavor of the product as well as add some nutritional benefits. In fact, some of these ingredients, such as health-promoting components or fractions derived from these foods, were developed with nutraceutical applications in mind. However, when talking about weight management, as we are in this month's Ingredients section, it is very important to also take into consideration how these fruits and vegetables are prepared, what form these ingredients are used, and what combination these ingredients are used with other higher-calorie ingredients.
If you take into consideration these factors, then fruits and vegetables can play an important role in weight management.
--- PAGE BREAK ---
Healthy fats and weight management
A number of healthy fats have been developed which may play a role in the future development of foods and beverages that promote weight-management benefits. Here are a few examples:
• Diacylglycerol oil. A diacylglycerol (DAG) oil which may help reduce body weight and fat mass when used as part of a sensible diet is being marketed under the name Enova™ by ADM Kao LLC, 4666 Faries Pkwy., Decatur, IL 62526 (phone 217-451-5030; www.enovaoil.com), a joint venture between Archer Daniels Midland Co. and the Andrew Jergens Co., a U.S. subsidiary of the Japan-based Kao Co.
Recently launched as a new cooking oil, the product is made from soybean and canola oil using a process that increases concentrations of DAG, a naturally occurring component found in vegetables. While the oil contains the same amount of calories and fat as conventional oils, it is metabolized differently, which gives the oil its special properties.
According to the manufacturer, the predominant diglyceride present in the oil is metabolized in a different manner than triglycerides. The difference is due to the structural configuration of the diglyceride which has fatty acids only in the 1 and 3 positions on the glycerol backbone (conventional cooking oils contain three fatty acids per fat molecule). Because of this chemical structure, more of the oil is burned directly by the body as energy, rather than stored as fat.
Literature available from the manufacturer explains that DAG oil is digested and absorbed in the small intestine, with fewer fat-rich particles being reassembled to enter the bloodstream as triglycerides. That means a portion of the fat molecules is available for use immediately as energy rather than stored as fat. Studies have shown that DAG oil helps curb the level of triglycerides or blood fats that usually increase after eating. Lower triglycerides in the blood may help prevent the accumulation of body fat, particularly fat deposits in and around internal organs. The body digests the product like a conventional oil, so there is not the same risk of digestive disturbances and side effects that has been observed with some fat substitutes.
A study recently completed by the Chicago Center for Clinical Research has shown that, over a 24-week period, people who incorporated the oil into a calorie-controlled diet reduced their weight by an average of 3.6%, and their body fat mass by 8.3%. Studies have shown that the oil can help reduce post-meal serum triglycerides by 30–50%.
The oil, which has a bland odor and moderate taste, may be substituted for conventional cooking oils in salad dressings, home frying, baking, and cooking, or in virtually any recipe in which vegetable oil is used. The product will be initially available in Atlanta and Chicago, beginning in 2003, and will be sold in 20-oz bottles in grocery and other retail food stores.
Also, ADM Kao is working with leading U.S. food companies to incorporate the oil into a wide range of prepared foods, including dairy-based products, meal replacers, baked goods, frozen dinner entrees, pizza, soups and sauces, nutrition bars, beverages, or as spreads or toppings such as mayonnaise, margarine, or salad dressings.
Developed by the Japanese company Kao, the oil was originally introduced as Healthy Econa Cooking Oil in Japan in 1999. Reportedly, it has since become the best-selling oil in the Japanese market. More than 15 years of research and numerous studies have indicated that the oil helps reduce both body weight and fat mass.
--- PAGE BREAK ---
• Medium-chain triglycerides. Unlike long-chain triglycerides which must travel through the lymphatic system for distribution to body tissues, medium-chain triglycerides (MCTs) travel directly to the liver and are metabolized in one-eighth the time of conventional triglycerides. As a result, MCTs are preferentially burned for energy and are not accumulated in the body as fat.
Although MCTs are considered to be a saturated fat, they produce little effect on cholesterol levels. Furthermore, they do not suppress the immune system. In addition to their health properties, they also offer a variety of functionality attributes, including their use as fat extenders or viscosity modifiers.
Marketed under the name Neobee, MCTs are available from Stepan Co., Food Ingredients Div., 100 W. Hunter Ave., Maywood, NJ 07607 (phone 201-712-7642; www.stepan.com). The readily absorbed, low-calorie fat source may be used in products designed to provide energy and weight-management benefits. Potential applications—high-energy protein bars, ready-to-drink nutritional beverages, high-performance wellness foods, and snack products—can be targeted to health-conscious and weight-challenged consumers.
• Conjugated linoleic acid. A high-protein weight-control bar formulated with 1.5 g conjugated linoleic acid (CLA) has been introduced under the name Xenadrine by Cytodyne Technologies (www.Xenadrine.com). Studies have shown that CLA can promote weight loss by decreasing body fat and increasing lean body mass and muscle strength.
In a recent double-blind, placebo-controlled study, a leading brand of CLA (Clarinol™) was shown to reduce significantly body fat in healthy, exercising women. The study was conducted by UCT/MRC Research Unit for Exercise Science and Sports Medicine, Faculty of Health Sciences, University of Cape Town, South Africa.
The 12-week study, completed in October 2002, involved 64 participants. Those in the experiment group received 2.4 g of CLA per day while those in the control group received placebo doses. Both groups were composed of healthy women who maintained a regular exercise regimen before and during the study. Neither group adjusted their caloric intake or exercise level for the duration of the study. At the conclusion of the study, those in the experiment group displayed a significant reduction in body fat, despite not having dieted or exercised more.
The effect of the ingredient comes from two specific CLA isomers that impact the interplay between fat storage cells (adipocytes) and skeletal muscle, the principal site where fat is burned to meet the body's energy needs. CLA appears to reduce the adipocytes' ability to take up fats from the bloodstream. At the same time, CLA enhances the breakdown of fat molecules in the mitochondria of skeletal muscle cells, and it may mitigate the breakdown of muscle tissue to provide energy. Consequently, the storage of fat is decreased and fat is burned at a higher rate, while muscle is both fueled and preserved, leading to a reduction in fat and an increase in lean body mass.
Marketed under the name Clarinol, a range of nutritional lipid ingredients containing highly effective concentrations of CLA is available from Loders Croklaan Lipid Nutrition, 24708 W. Durkee Rd., Channahon, IL 60410-5249 (phone 815-730-5200; fax 815-730-5202; www.ClarinolOnline.com). Processed from natural safflower oil, the ingredients are said to deliver the highest concentration of active CLA isomers while not imparting off-flavors, colors, or texture. Available as both a clear golden oil and dispersible powder, they can function in a wide variety of applications, including vegetarian products, snack or nutrition bars, cookies, and dry mixes for beverages, making possible new applications that are suitable for weight management.
--- PAGE BREAK ---
• Oil containing MCTs and other nutrients. A cooking oil made with medium-chain triglycerides, plant phytosterols, and omega-3 and omega-6 fatty acids may help to control weight while lowering cholesterol. The oil, which has demonstrated good sensory properties and has oxidative stability, is available from Canada-based Forbes Medi-Tech (phone 604-689-5899; www.forbesmedi.com).
In a clinical study at McGill University, 24 healthy men, ages 21 – 61, on controlled diet with the oil, lost weight within 28 days. In a second study, researchers studied 17 healthy, overweight women and found the oil helped reduce LDL cholesterol by 14.5%.
• Structured triglyceride. A structured triglyceride which is said to taste like fat and function like fat but only delivers 5 kcal/g is marketed under the name Benefat® by Danisco USA, Inc., P.O. Box 26, New Century, KS 66031-0026 (phone 913-764-8100; fax 913-764-5407; www.danisco.com).
The ingredient is promoted as a healthful alternative to shortening containing trans fat and may be used in the development of foods, especially bakery products, that may offer lower calories and help promote weight management. The ingredient is said to reduce nearly half the fat calories without compromising the taste, texture, and mouthfeel properties of full-fat products.
According to the manufacturer, the ingredient opens up a wide spectrum of product development opportunities for those wishing to take advantage of consumers' conflicting desires for indulgent-tasting foods with healthy nutritional profiles. See page 49 for a chocolate chip cookie formulated with the structured triglyceride.
Fiber and weight management
In recent years, there have been a variety of fiber ingredients which have been promoted for their health benefits, especially in terms of digestive health. However, fiber may also play a role in weight management. Foods higher in fiber tend to be lower in fat and calories, which means that individuals concerned about their weight can eat more of these foods without exceeding caloric limits.
Here are a few fiber ingredients which may have a growing impact in the area of weight management:
• Fenugreek. A new type of fenugreek variety selected for its high soluble fiber content and its decreased odor is used to produce a powdered ingredient which may provide natural management of blood sugar levels and weight loss. Called FenuLife®, the tasteless, deodorized fenugreek extract is available from Acatris, Inc., 3300 Edinborough Way, Minneapolis, MN 55435 (phone 952-920-7700; fax 952-920-7704; www.acatris.com).
--- PAGE BREAK ---
According to the manufacturer, the highly viscous ingredient is rich in galactomannans (soluble fiber). When consumed, the fiber forms a gel in the stomach that slows down gastric emptying or the rate which food leaves the stomach and enters the small intestine. In the intestine, the galactomannans act like a sponge to decrease the absorption of glucose. This action flattens the typical blood sugar rise after meals. The galactomannans also reduce the intestinal absorption of bile acids so cholesterol must be taken from the blood and liver to form replacement bile. Because soluble fiber forms a gel and takes up room in the stomach, people are likely to eat less and feel full longer. This may promote weight loss. The ingredient may be used in capsules, powdered fiber beverages, weight loss drinks, nutritional bars, cookies, and bread.
A concentrated, deodorized fenugreek extract called Fenupure is also available from distributor P.L. Thomas & Co., Inc., 119 Headquarters Plaza, Morristown, NJ 07960 (phone 973-984-0900; fax 973-984-5666; www.pltohomas.com). Manufactured by NatuR&D, a division of Israel-based Adumim Food Ingredients, the ingredient is said to limit sugar and fat absorption into the blood stream and delays absorption of sugars and fats. Studies have shown that it can diminish rise in after-meal glucose levels as well as inhibit cholesterol and fat absorption.
• Polydextrose. A specialty carbohydrate ingredient, polydextrose, offers a variety of potential benefits for use in formulating weight-management products. Marketed under the name Litesse®, the family of fiber ingredients is available from Danisco Sweeteners, a member of the Danish group Danisco A/S, 440 Saw Mill River Rd., Ardsley, NY 10502 (phone 800-255-6837; fax 914-674-6538; www.daniscosweeteners.com).
Consisting of 90% fiber and providing 1 kcal/g, the ingredient can be used to replace sugar and reduce calories in weight-management formulations. Furthermore, clinical studies have shown that the ingredient, because it has a satiating effect, can reduce subsequent calorie intake.
While high-glycemic carbohydrates can sharply raise blood glucose, insulin, and triglyceride levels, polydextrose is low glycemic (having a low glycemic index of 5–7). Consequently, it has a minimal effect on glucose and insulin levels compared to the ingestion of glucose. Slowly digested carbohydrates can help control blood sugar levels and lead people to feel satisfied for longer periods of time.
Produced from naturally occurring components glucose, sorbitol, and citric acid, the ingredient is highly soluble, neutral tasting, and colorless. Because of these properties it offers functionality benefits as well in weight-management products. It can help minimize off-notes caused by vitamins, minerals, soy, and other nutrients in these kinds of products; its humectancy and lack of grittiness helps improve the texture and mouthfeel of the product; and it does not alter the appearance of the product.
According to Donna Brooks, Product Manager for Danisco, the versatile ingredient may be used in a variety of products that promote weight-management benefits. These may include nutrition bars, beverages, meal replacement products, confections, healthy snacks, and other products. She adds that adjusting the percentage of the ingredient in combination with the moisture content can help create formulations with different textures. For example, nutrition bars can be crispy (2–10%), crumbly (2–15%), or chewy (15–25%).
--- PAGE BREAK ---
• Inulin. Inulin, a fiber ingredient, may be used in a variety of weight-management products, such as bars, powdered drink mixes, supplements, and high-sugar products. It can offer both health and functionality benefits, including providing sweetness with only half the calories of sugar, improving texture and eating quality in nutrition bars, building mouthfeel and body, and having excellent tableting properties.
Several innovative developments using inulin have been showcased over the past months by manufacturers of the ingredient.
For example, cookies with less sugar and more fiber were formulated by Orafti Active Food Ingredients, 101 Lindenwood Dr., Malvern, PA 19355 (phone 610-889-9828; fax 610-889-9821; www.orafti-us.com). These reduced-sugar cookies were reportedly made with inulin replacing 25% of the sugar and 50% of the sugar. Confectionery concepts that have less sugar and more fiber have also been highlighted. The company's inulin ingredient, Raftiline® HP (high-performance), received the 1997-98 Fi International Award for the most innovative food ingredient. The patented form of chicory inulin is said to be twice as efficient as standard inulin for fat replacement.
Low-fat product concepts made with inulin have been formulated by Imperial Sensus, P.O. Box 9, Sugar Land, TX 77487-0009 (phone 281-490-9522; fax 281-490-9615). Hot dogs having 50% less fat compared with regular hot dogs were made with inulin which provided twice the fiber and protein, as well as improved the texture of the application. Also, crispy low-fat French fries had 20% less fat than traditional fries because of inulin's fat-mimicking properties and the ingredient helped improve their toasted appearance.
Inulin, marketed under the name Oliggo-Fiber, is available from Cargill, 15407 McGinty Rd., W. MS 96, Wayzata, MN55391 (phone 952-742-5976; fax 952-742-2185; www.cargillfoods.com). The ingredient was recently determined by an independent panel of experts as generally recognized as safe for use in a variety of foods. The ingredient mimics the texture of fat, contributes 1.5 calories per gram, and may be used in sugar-replaced products—qualities which are useful in the formulating of weight-management products.
• Chitosan. A polysaccharide derived from the exoskeletons of shellfish, chitosan may have application in weight-management products. Similar to a polycationic dietary fiber, it exhibits strong lipophilic properties. When taken in conjunction with the regular diet, chitosan is said to inhibit the uptake of lipids through the meal, excreting them from the body together with the dietary fiber. Caloric intake is consequently reduced.
A highly purified chitosan, developed and marketed under the name ChitoClear® by the Norway-based company Primex BioChemicals, is distributed in the U.S. by Orcas International, Inc., 230 Rte. 206, Building 4, Ste. 3, Flanders, NJ 07836 (phone 973-252-7100; fax 973-252-7104). While food applications using chitosan are new to the U.S., for many years it has been used as an ingredient in Japan, added to such foods as snacks, noodles, soups, and bread sticks. The Japanese market has included chitosan in such products as potato chips as a way to reduce the calories consumed.
According to the manufacturer, studies have shown that chitosan can help to maintain healthy blood pressure and cholesterol levels, as well as inhibit fat digestion.
--- PAGE BREAK ---
Salty snack ingredients and weight management
In a recent article, "Are Americans Turning Away From Lower Fat Salty Snacks?" published in the ERS FoodReview, Vol. 25, No. 3, January 2003, USDA economists noted, "Our analysis suggests that consumers are willing to try lower fat salty snacks, but they keep returning to high-fat snacks. They tried baked potato chips, and initial increases in sales volume were shortly followed by declining sales volume. They tried Olean products, and again, initial increases in sales volume were shortly followed by declining sales volume. They tried substituting pretzels for potato chips, and increases in pretzels' share in the potato chip/pretzel market were eventually followed by declines. Although this analysis was unable to include other salty snacks, it seems that when it comes to salty snacks, consumers are still waiting for a lower-fat product with enough flavor to satisfy them."
For exact statistics, I recommend reading this article (see www.ers.usda.gov).
But for now, the question remains, "Can salty snacks and weight management be said in the same breath?" The answer is probably a very cautious yes, but it depends on a variety of factors.
First, ingredient developments will have to continue to address taste, texture, and appearance of snacks. This principle holds true in any formulation, ranging from soy to fish oils, and it is especially true, considering the above analysis, for low-fat salty snack foods.
Second, as mentioned earlier, Frito-Lay is planning to convert to a trans-free corn oil in the production of Doritos, Tostitos, and Cheetos in 2003. Previous ingredients for salty snacks emphasized the replacement of fat for people who were concerned about their weight. Perhaps the new message will be one that will emphasize or promote overall health, which, of course, includes weight management. Whether such a message will have more success in the marketplace than a "fat reduction" message remains to be seen, but it would be a logical next step that would encompass— but not be limited to—weight-management concerns.
Third, as discussed in previous Ingredients sections, new snacking alternatives may have to be developed, ranging from vegetable-derived chips to possible rice-based French-fry style snacks. For these products to work, though, they need to borrow certain characteristics from the traditional salty snack. For example, they may need some salt or have a similar texture or be available in a variety of flavors, especially spicier although not necessarily hotter flavors.
Fourth, today salty snacks are available in a variety of packaging sizes as well as fat-level options. For example, when I have a sandwich, I usually eat it with an individual–size bag of baked chips. Actually, at the supermarket, there are even smaller bags now and consumers who are interested in their weight have the option to buy these bags, rather than the super jumbo size. The snack companies, if they are seriously interested in promoting health, need to develop strategies or campaigns that promote smaller portion sizes. Beyond that, it's in the hands of the consumer, how many salty snacks they consume.
--- PAGE BREAK ---
Soy and weight management
Soy protein may be used as an ingredient in weight-management products. "When consumed as an alternative to foods high in saturated fat, soy can be helpful in maintaining a healthy weight and reducing body fat in people who exercise," said Belinda Jenks, a sports nutrition and obesity research expert at DuPont Protein Technologies, P.O. Box 88940, St. Louis, MO 63188-1940 (phone 314-982-1983; fax 314-982-1121; www.solae.com).
A recently released report by The New England Journal of Medicine revealed that persons with increased body mass indexes associated with varying levels of excess weight and obesity increase their risk of heart failure. The inclusion of soy in foods and beverages may help with both of these health problems. Research has shown that soy can decrease fat storage, increase fat cell metabolism, and process lean muscle mass. Also, helping to retain lean muscle mass leads to increased burning of calories and decreased fat.
The fact that new technologies have minimized—if not eliminated—the disadvantages that have been associated with soy, such as a beany flavor, will only enhance the use of soy in weight-management products. Furthermore, soy's benefits may be combined with those of other healthy ingredients. For example, Soytrim—a combination of soy protein and oat beta–glucan hydrocolloid—is said to lower the glycemic index of foods consumed and may be used as a fat replacer. Because of the benefits of its coprocessed ingredients, the product can help address both a weight-management problem and the risk of heart disease. The ingredient, developed by the Agricultural Research Service of the USDA, is available from FutureCeuticals, 300 W. 6th St., Momence, IL 60954-0009 (phone 888-472-3545; www.futureceuticals.com).
Chromium and weight management
Chromium is an essential trace mineral required for proper insulin function. Insulin is the master hormone of metabolism, which regulates the body's breakdown of carbohydrates, protein, and fat for energy. At a presentation at the 2002 meeting of the Federation of American Societies for Experimental Biology, scientists from Nutrition 21, a manufacturer of chromium picolinate, concluded that "Chromium supplementation helps in reducing the risk of early onset of coronary heart disease by reducing the associated coronary risk complications." The risk of coronary heart disease is especially high among overweight men.
Chromium picolinate, said to be the most bioavailable and efficacious form of the mineral, is marketed under the name Chromax by Nutrition 21, 4 Manhattan Rd., Ste. 202, Purchase, NY 10577-2197 (phone 800-343-3082; 877-270-9170; www.nutrition21.com). The ingredient is said to help reduce body fat and maintain muscle for long-term weight-management success, help promote healthy lipid levels and lipid metabolism, helps promote and maintain healthy blood sugar metabolism, and improve insulin sensitivity. All of these functions can help reduce risk factors in people with obesity and diabetes.
A water-soluble, bioavailable, and bioactive form of chromium (Chronium3+TriCarnosinate) is also available from FutureCeuticals, 300 W. 6th St., Momence, IL 60954-0009 (phone 888-472-3545; www.futureceuticals.com). Marketed under the name CarnoChrome™, the ingredient combines the health benefits of chromium with the dipeptide carnosine—maintaining healthy blood glucose, reducing triglycerides, and maintaining lean muscle.
--- PAGE BREAK ---
L-Carnitine and weight management
L-Carnitine—an amino acid-like and vitamin B-like substance—may play a potential role in weight management. The substance is said to transport long-chain fatty acids into the mitochondria, where they become available for beta oxidation (a process which convents the fatty acids into energy). Consequently, fat may be burned faster.
L-Carnitine is available from Lonza, Inc., 17-17 Rte. 208, Fair Lawn, NJ 07410 (phone 800-955-7426; fax 201-794-2695; www.carnitine.com). According to the manufacturer, L-Carnitine is recommended to be used as part of a healthy weight-management program for individuals concerned about their weight. A newsletter, L-Carnitine Research and Review (Issue 4), published by Lonza, describes the use of the ingredient in weight-management products.
Other ingredients and weight management
A number of other ingredients which may have an emerging role in weightmanagement products have been developed. Here are a few that may offer potential benefits:
• Cocoa extract-based formulation. An ingredient based on cocoa extract may suppress appetite, promote thermogenesis and lipolysis, and help build lean muscle mass. Called ChocamineTM, the product is said to have the taste, smell, and health benefits of chocolate without the sugar or fat of chocolate candy. Potential applications include diet shakes and other drinks, nutritional bars, meal replacements, cookies, and weight-related supplements. The ingredient was developed by Nat-Trop, P.O. Box 410297, San Francisco, CA 94141-0297 (phone 510-568-7862; fax 510-639-5500).
• Betaine. Betaine, a natural component of sugar beets and other foods, is said to exhibit lipotropic activity, improving fat metabolism in the liver. Fatty liver is a common result of obesity, a high-fat diet, insulin resistance, and diabetes. The ingredient is available from Danisco, 440 Saw Mill River Rd., Ardsley, NY 10502 (phone 800-255-6837; fax 914-674-6538).
• 4-Hydroxyisoleucine. A free amino acid present in small amounts in fenugreek, 4-hydroxyisoleucine may offer benefits for weight loss. Initial findings are said to support its role in balancing blood sugar, aiding muscle growth and recovery, and reducing body fat potential. Furthermore, recently there have been manufacturing methods to extract the amino acid on a commercial scale, which may help promote the ingredient in a variety of formations. The free amino acid product, marketed under the name Promilin, is standardized to a percentage of 4-hydroxyisoleucine, contains other bioactive compounds, and has been shown to enhance insulin sensitivity. The product is available from Technical Sourcing International, Inc., 201 W. Main, Ste. 101, Missoula, MT 59802 (phone 406-549-9123; fax 406-549-6139); www.tsiinc.com.
• Hydroxycitric acid. A compound contained in a small fruit from southern India, hydroxycitric acid may curb appetite, reduce food intake, and inhibit the production of fat and cholesterol. Laboratory studies have shown that the nutrient reduces the conversion of carbohydrates into stored fat by inhibiting certain enzyme processes. A recent study discussing the effectiveness of this nutrient was presented at the 2002 Experimental Biology meeting in New Orleans.
--- PAGE BREAK ---
• Form of dehydroepiandrosterone (DHEA). 7-Keto (a trade name for 3-acetyl-7-oxo-dehydroepiandrosterone) is a metabolite of the hormone DHEA, which serves as a precursor for sex hormones, such as estrogen and testosterone. The product is said to be a potent activator of three important thermogenic enzymes, which are known to play an important role in helping the body convert stored fat to energy. Research has shown that the product promoted a loss in body mass and body fat and may play a role in effecting weight loss and preventing weight gain. According to its manufacturer Humanetics Corp., 18894 Lake Drive East, Chanhassen, MN 55317 (phone 952-937-7660; fax 952-937-7667), studies strongly support that the product is nontoxic, cannot accumulate in the body over time, does not affect any hormone levels, and is free of any serious side effects.
• Root extract. A standardized root extract derived from forskolin, a plant native to India, may increase cyclic adenosine monophosphate (AMP), stimulating fat metabolism. Helping to increase lean body mass and optimize body composition, the ingredient may be used in the development of weight-loss products.
In today's marketplace, there are many products being promoted as offering weight-management benefits. Some of these products work, and some of them don't. In fact, as some of the news stories suggest (see sidebar, pages 44–45), there is a growing regulatory concern that some of the supplements in the market have overstated health claims, side effects, or misleading marketing strategies.
If an individual is concerned about his or her weight or weight-related health problems, that person should consult with a physician or nutritionist and find out what state his or her general health is in, and most important, whether that person needs to lose or gain weight, and how to do it safely and gradually.
When considering your overall health, weight may not be the only factor. For example, at the recent Supply Side West a speaker made an interesting comment related to weight management. He noted that some studies have shown that people with weight problems who were physically active were found not to suffer from weight-related health problems that were common with inactive overweight people. In other words, although these people carried extra pounds, they were otherwise in pretty good shape and were not necessarily candidates for a shorter life span. When considering the obesity epidemic and the alarming statistics cited in other articles, this is at least some good news.
If, however, you do need to modify your weight level, you should try to adopt a realistic perspective. An article in a recent Wall Street Journal (January 21, 2003) took a realistic view when it reminds its readers that to lose a pound, an individual must eliminate 3,500 calories, either through diet or exercise. So a person whose body needs 2,000 calories a day to maintain basic function, would need to create a 500-calorie deficit each day to lose one pound in a week.
The article further quoted a researcher from Tufts University as saying, "A calorie is a calorie (whether it comes from protein, fat, sugar, or carbohydates) in terms of weight loss—1,500 kcal from different diets will very closely give the same weight loss and fat loss."
--- PAGE BREAK ---
Perhaps a good illustration of what this article was saying was the marketing campaign employed by Subway's—in my opinion, one of the most successful marketing campaigns applied to weight management in recent years. The foods that were eaten were not only lower in calories compared to other fast foods, but were made up of a variety of healthier ingredients from the different food groups. Moderation, low fat, variety, and physical activity are all basic keystones not only to good nutrition and overall health, but also to the topic this month, weight management.
Hopefully, the ingredients discussed in this article, when combined with other good lifestyle habits, will provide benefits in weight management.
Perhaps a strategy similar to the one used by Subway can be employed, incorporating into the foods such ingredients as healthy oils or inulin or soy.
Or these ingredients can be used in the development of new nutraceutical foods or supplements whose weight-management claims have been backed by science and medicine, rather than by hype from marketing campaigns.
And, of course, these ingredients may find exciting opportunities in the further development of products such as snack bars, beverages, confections or snacks, and healthy frozen dinners.
As I said earlier in this article, weight management is a very encompassing term, and not surprisingly, there are many products in the marketplace that one can turn to. The ingredients in this article may help make the weight-management claims of these products a reality and offer a pound of hope for individuals who are concerned about their weight levels.
---
Weighty Matters in the News
In recent months obesity and weight-related health problems have been gaining an increasing amount of spotlight in the news. A number of new studies and surveys have come out, and a variety of international meetings have convened to address the matter. Scientific associations are expressing their position, and even the government is showing signs of concern over the rising health and financial implications.
This sidebar briefly summarizes some of these stories that have appeared over the past 18 months. Some of these developments may be of particular interest to ingredient suppliers and developers of foods and beverages for weight management.
• President Bush's fiscal year 2004 budget plan will include a $100 million increase to fund specific projects at the state and community level that would use medical and public health strategies to reduce diabetes, obesity, and asthma in the population. Projects under the "Steps to a Healthier U.S." plan would include state programs to motivate and support responsible health choices that would reduce the burden of preventable diseases; community initiatives to promote and enable healthful choices, especially those focused on youth and older Americans; and health care and insurance systems that put prevention first and reduce people's risk factors for chronic diseases and reduce potential health care complications.
--- PAGE BREAK ---
• A health column, published in the Wall Street Journal (January 21, 2003), recommended that cutting calories is the best way to lose weight. According to the writer who quoted several nutritional experts, "Weight loss boils down to a basic science. To lose a pound, a dieter must eliminate 3,500 calories, either through diet or exercise. So a dieter whose body needs 2,000 calories a day to maintain basic function, would need to create a 500-calorie deficit each day to lose one pound in a week. From purely a weight-loss standpoint, it doesn't matter if the calories come from protein, fat, sugar, or carbohydrates. A calorie is a calorie in terms of weight loss."
• In a controlled study of how adults respond to portion sizes, Penn State researchers found that the bigger the portion, the more the participants ate. On average, the participants—men and women, normal-weight and overweight individuals, restrained and unrestrained eaters—ate 30% more from a five-cup portion of macaroni and cheese than from one half its size, yet they did not report feeling any fuller after eating. Results of the study are published in the December 2002 issue of the American Journal of Clinical Nutrition.
• Scientists at the USDA ARS Western Human Nutrition Research Center, Davis, Calif., are studying the role that leptin—a protein made by the body's fat cells—plays in regulating appetite and weight gain. The scientists are using results from their preliminary study of leptin levels in breastfeeding mothers to design an expanded investigation with pregnant and lactating women. Their earlier study showed that mothers who ate more carbohydrates in relation to fat during the months they were breastfeeding had higher levels of leptin in their blood. Higher leptin levels may help trim pounds gained during pregnancy. Leptin is thought to help contribute to satiety, a feeling of fullness.
• The World Health Organization issued a new report listing the most important risks to a healthy life, including overweight/obesity. On October 30, 2002, The World Health Report 2002 was launched at www.who.int/whr/en/. The report measures the amount of disease, disability, and death in the world today that can be attributed to some of the most important risks to human health. It then goes on to calculate how much of this present burden could be avoided in the next 20 years.
• Obesity trends in the U.S. were reported in two articles published in the October 2002 Journal of the American Medical Association. Studies indicate that prevalence of obesity among adults was 30.5% in 1999-2000 compared with 22.9% in 1988-1994. The prevalence of overweight also increased during this period from 55.9% to 64.5%. Extreme obesity (body mass index 40) also increased significantly in the population—from 2.9 to 4.7%. Prevalence of overweight in 1999-2000 was 15.5% among 12- through 19-year-olds, 15.3% among 6- through 11-year-olds, and 10.4% among 2- through 5-year-olds.
• The American Dietetic Association, Chicago, Ill., has issued a statement recommending that when it comes to commercial weight-loss programs and dietary supplements, consumers should make their diet decisions based on fact and not hype. ADA advises all consumers to keep in mind that there is no "magic bullet" solution to healthful and safe weight management. "The public's interest in addressing food, nutrition, and health concerns such as weight loss and maintaining healthy weight afterward is best served by sound science, solid information, and a commitment to action, not by fad diets and zealotry for any single approach."
• A European Union summit on obesity met on September 11, 2002, in Copenhagen, bringing together government ministers and health professionals. A report from the International Obesity Taskforce said that there should be a ban on industry from targeting children with advertisements for junk food and sweets, and that the installation of vending machines for soft drinks in schools should be prevented. Between 1993 and 2000, the numbers of young men aged 16 – 24 classified as obese (with a body mass index of more than 30) jumped from 4.9% to 9.3%. The obesity rise in the 25 – 34 age group doubled from 10% to 20.3%. Among 16- to 24-year-old women the rise was 11.1% to 15.7%.
• The National Academies' Institute of Medicine has recently released a new report on diet and exercise. To meet the body's daily energy and nutritional needs while minimizing risk for chronic disease, adults should get 45 – 65% of their calories from carbohydrates, 20 – 35% from fat, and 10 – 35% from protein. The report stresses the importance of balancing diet with exercise, recommending total calories to be consumed by individuals of given heights, weights, and genders for each of four different levels of activity.
--- PAGE BREAK ---
• On August 24-29, 2002, the 9th International Congress on Obesity was held in São Paulo, Brazil. More than 2,500 delegates from 39 countries and 25 multinational companies attended, reflecting the realization that the world's obesity problem is pandemic. The International Obesity Task Force estimates that one billion people are overweight or obese. More than 700 million people are overweight or "pre-obese" (a body mass index of 25–30) while more than 300 million are classified as obese (a body mass index of 30 or more). Health risks increase progressively as overweight increases with the chances of developing type 2 diabetes increasing six fold for women who are even slightly overweight and up to 90 times greater for the severely obese.
• A series of articles published in Lancet (Vol. 360, pp. 473–82) explore the childhood obesity epidemic. During the past two decades, the prevalence of obesity in children has risen significantly worldwide. Childhood obesity causes a wide range of serious complications, and increases the risk of premature illness/death later in life. Results of research have provided new insights into the physiological basis of bodyweight regulation. However, treatment for childhood obesity remains largely ineffective. The articles maintain that the childhood obesity epidemic can be primarily attributed to adverse environmental factors for which straightforward, if politically difficult, solutions exist.
• An international team of scientists has discovered a hormone that can significantly decrease the appetite, reducing the amount of food eaten in a day by a third. The research, published in Nature, shows how scientists from Imperial College London discovered the novel action of hormone PYY3-36. The hormone is normally released from the gastrointestinal tract after eating, in proportion to caloric meal content, telling the brain the body is no longer hungry. When a group of volunteers received artificial infusions of the hormone at normal post-feeding concentrations, their food intake was reduced by a third for a day.
• The U.S. General Accounting Office has issued a report on dietary supplements used for weight loss. The report states that federal regulation oversight has focused more on marketing than on safety. Since the enactment of the Dietary Supplement Health and Education Act in 1994, U.S. sales of weight loss supplements have increased steadily. However, regulators, medical experts, and the dietary supplement industry recognize that some weight loss supplements may be marketed with overstated claims and some supplements may have serious side effects for some people.
• The International Food Information Council Foundation (IFIC) published a detailed backgrounder on overweight/obesity and weight management in March 2002. The report (see www.ific.policy.net) covers a variety of aspects, including a historical perspective, eating patterns, physical activity, and potential health risks associated with excess weight. In its summary, the report notes, "Fundamentally, weight gain results when calories consumed are greater than calories expended. Complex societal changes have led to an imbalance in caloric intakes and expenditures, including decreased physical activity, increased sedentary behaviors, and altered eating habits. Healthy lifestyles and weight management can be achieved, however, with regular, moderate physical activity and good eating habits. Parents should serve as role models to their children to instill and reinforce healthy lifestyles based on variety, balance, and moderation."
--- PAGE BREAK ---
•A strong majority of Americans say individuals themselves, not external circumstances, are responsible for the nation's obesity problem, according to a new survey conducted by the polling company for the Grocery Manufacturers of America. According to the survey, released in January 2002, 89% of respondents attributed personal responsibility—individuals themselves, lack of exercise, or watching television—for why two out of three Americans are now overweight. In contrast, 8% hold responsible external entities such as food manufacturers (5%), restaurants (2%), or the federal government (1%).
• On December 13, 2001, the Surgeon General released a "Surgeon General's Call to Action to Prevent and Decrease Overweight and Obesity." The report outlined the prevalence of overweight and obesity among all age groups in the U.S., the extent of the threat that this poses to overall health, and actions that people at all levels of government and the private sector can take to address the problem in their communities.
• The American Institute for Cancer Research has released a report (October 11, 2001) on the link between obesity and the occurrence of most common cancers. The group warns that carrying extra weight means a higher cancer risk. Furthermore, the nation's current epidemic of overweight and obesity is likely to drive up cancer rates in coming years. The report is based on a review of existing scientific literature on the obesity-cancer link.
• In a report published in the British journal, Public Health (July 2001) researchers found that obesity is associated with higher rates of chronic medical conditions and with worse physical health-related quality of life than lifetime smoking, problem drinking, or poverty. In fact, far more people are now overweight or obese than are, collectively, daily smokers, problem drinkers, and those who are below the federal poverty line.
Next month's Ingredients section will look at new developments in delivery systems for flavors and other ingredients. These delivery systems may include encapsulation technologies, particulates, coatings, powders, premixes, and packaging systems.
by DONALD E. PSZCZOLA
Senior Associate Editor