In recent research funded jointly by the National Science Foundation's Innovation and Organizational Change Program and industry grants, Kevin J. Dooley (Univ. of Arizona State University) and co-investigators John Anderson and William K. Durfee (Univ. of Minnesota), and Donald R. Riley (Univ. of Maryland) sought to determine the impact of best practices and maturity in new product development, and study how best practices diffuse within and between organizations. The researchers surveyed 41 companies to find out which practices had the greatest impact on performance. Their findings reveal that the success of a product depends primarily on three things: selecting the right projects; involving the customer throughout the process; and finally, handing off the project in a smooth fashion to marketing and manufacturing.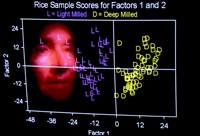 The researchers found that the way human resources are managed impacts heavily the success of any new product, as does the all-around effectiveness of communication by and between participants. These researchers and others have found that most of the problems in new product development are better classified as business problems than technical problems. For more information on this research, see http://www.nsf.gov/sbe/nuggets/027/nugget.htm.
The researchers felt that companies needed frequent communication between the new product development team and senior management, and senior management needed to heighten awareness of the importance of the process.
According to research conducted by the Product Development Management Association (PDMA), "best practice companies" spend most of their new product development effort in the assessment of ideas before they get very far into the product development process. According to information from Sopheon, Inc., Minneapolis, Minn., the research indicates that successful products have roughly 75% more time spent on assessment activities than do unsuccessful products. These activities include the initial screening/evaluation of ideas; evaluating ideas in focus groups; assessing market and technical issues; assessing the financial returns; and creating clear product definitions.
At the recent 2003 IFT Food Expo, three companies offered product development software packages. The offerings differed in details, but all three were aimed at aiding the new product development process.
• Advanced Software Designs, Chesterfield, Mo., recently introduced a product called ProductVision™. The software is a client-server, Windows-based formulation management system. It has standard Windows features such as multi-tasking windows, task bars and menu tabs, and drag and drop editing.
--- PAGE BREAK ---
A formula management application helps manage all aspects of creation of a product from initial concept through retirement. Available workflow features automate the formula approval process. All recipe revisions are maintained with change tracking. Approved formulas and raw materials may be "locked" to prevent accidental changes. Historical formulas may be archived to separate them from your production recipes.
The application is said to reduce the effort required in creating new products and enhancing existing recipes. New raw materials and recipes may be copied
entirely from existing items. Or you may create new items by "dragging" parts of an existing item with your mouse to the new raw material or formula. The flexible recipe editor allows freeform entry of an unlimited number of lines, including unlimited levels of intermediates. Instruction text may be inserted anywhere
in the recipe to enhance readability. Multi-level "where-used" and global component replacement features allow rapid and accurate substitution of obsolete ingredients.
The company claims that the visually oriented tree views of formula provide a user-friendly environment. Written as a client-server application, the system can handle large, complex databases and multiple users. It also can interface with other client-server applications on the network, such as providing formulation data to production-planning/inventory systems.
The system's features include the ability to rebulk a formula and automatically convert formulas between weight and volume. Ingredient levels or costs can be modified to determine the impact on the overall formula cost. The dataquery function allows the user to search for raw materials and formulas meeting specific component, property, or cost constraints.
The program also includes "what if " functionality. Using this feature, the user sets a target for one of several properties and then specifies which ingredient levels should be adjusted to meet the target. The computer performs multiple iterations, proportionally increasing or decreasing the level of ingredients selected to determine if the target can be met. Formula compositions that may have required several rounds of experiments to determine empirically can be calculated much more quickly and easily.
The software tracks formula costs allowing users to price products for maximum long-run profitability. A cost simulation feature helps users analyze the effects of anticipated cost changes by allowing temporary changes to recipe compositions or costs.
For more information, contact Advanced Software Designs, 1350 Elbridge Payne Rd., Ste. 150, Chesterfield, MO 63017 (phone 636-532-6021; fax 636-532-2935; www.asdsoftware.com/index.htm).
--- PAGE BREAK ---
• Selerant Corp., Brooklyn, N.Y., launched its software platform called DevEX®. The package was developed to manage all issues and tasks for the product development processe in the formula-based industries. Some of the functions the package provides is collaborative communication; workflow templates, project management, formula/recipe development, and regulatory compliance, and business analysis.
The package is a Web-based application that allows product development team members to access project information in real time. With version control, every member can view the multiple stages of project documentation and provide feedback through instant messages, email alerts, as well as forum history. The application helps to ensure proper workflow procedure through initial evaluation of each product request to email notifications and project alerts.
With digital product request approval with electronic signature, the package creates a project template with defined tasks and objectives from best of breed practices and past successful formula development. It also features tools for resource planning and allocation as well as task lists and milestones by team member, department, or enterprise across single and multiple projects.
The application has a formula creation engine that increases product quality while reducing the total development time with optimization tools to achieve predefined formula characteristics, formula break-down. This allows the user to see all of the ingredients used, and scale up to proportionately create larger
samples of the formula. According to the company, this expedites development while ensuring safety and regulatory restrictions. Developers can discover key compliance issues during the development process as well as enter and access detailed experiment/trial notes in a single product tree-view. The software also has a regulatory compliance feature that provides industry-specific regulatory analysis. A database incorporates past product formulas and portfolio information, allowing developers to create new products from an existing product line. A package of business analysis tools allows users to track products and evaluate the overall status of the project with cost analysis.
For more information, contact Selerant Corp., 45 Main Street, Ste. 708, Brooklyn, New York, NY 11201 (phone 718-260-8037; fax 718-260-8038; e-mail [email protected]; www.selerant.com).
• Sopheon's product is called Accolade ®. According to the company, the software package automates phase-based product development processes and provides strategic decision support that allows companies to improve innovation, cut product development waste, and shorten time to market. The package has software applications, expert services, and specialized content that provides structure to a company's product development process. The software is a browser-based application that is said to model a structured product development process.
--- PAGE BREAK ---
Purchase of the software also allows access to Sopheon's network of technical and industry experts and analysts who are available to answer questions and provide information research support. This includes access to repositories of technical and business content, including the research portal, Teltech.com.
The software has five interactive modules—the Process Modeler, Idea Management and Screening, Portfolio Management, Knowledge Network, and Resource Planning and Project Management Integration. The modeler module automates any the process methodology allowing the user to navigate the development process faster, and integrate the decision-making step into the process. The idea management module allows the user to gather, organize, and evaluate the strengths and risks of product ideas and then move the most commercially promising ideas into project pipelines. The company claims that the module has an 85% success rate in predicting winners and losers. The portfolio management module provides managers the ability to monitor and track the performance of projects based on key performance metrics. A knowledge network module integrates access to internal and external information and human expertise. The resource planning module provides resource managers the ability to view project resource demands, allowing them to align resource allocation with project priorities.
For more information, contact Sopheon Corp. (USA), 2850 Metro Dr., Minneapolis, MN 55425-1566 (phone 952-851-7500; fax 952-851-7744; e-mail [email protected]; www.sopheon.com).
On its Web site, Sopheon also provides an archive of online seminars on various aspects of the product development process.
by JAMES GIESE
Internet Editor