The March 4, 2002, issue of Time Magazine listed some interesting statistics in its "For the Record" column: 3,800 is the number of calories produced everyday by the food industry for each person in the United States; 2,500 is the number of calories needed everyday by the average adult male; and 35 is the percentage of adult Americans who are overweight.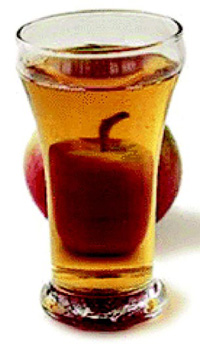 The weight issue has grown into a major health issue in the U.S. The government is even acknowledging the need for Americans to improve their health. During his keynote address at the Opening Event of IFT's 2003 Food Expo on July 12, 2003, U.S. Dept. of Health and Human Services Secretary Tommy G. Thompson said, "We need to lose weight and gain life."
With companies like Kraft Foods and Frito-Lay announcing their future plans to create healthier food products, it comes as no surprise that nutritional ingredient suppliers at this year's Food Expo focused on issues such as weight loss, low-carbohydrate diets, glycemic indexes, and cholesterol levels. Ingredients such as dietary fiber, soy protein, whey protein, and plant stanols were positioned as weight-loss promoters, low-carb and low-calorie ingredients, and heart healthy.
And speaking of heart healthy, nuts such as almonds, hazelnuts, pecans, pistachios, walnuts, and peanuts received Food and Drug Administration approval for the first qualified health claim for conventional food. This was announced on July 15 during the Expo. The claim states: "Scientific evidence suggests but does not prove that eating 1.5 ounces per day of most nuts, as part of a diet low in saturated fat and cholesterol, may reduce the risk of heart disease."
But nutraceutical ingredient suppliers hit on more trends than just weight. Various calcium ingredients that fortify foods and beverages were offered for healthier bones. In addition, custom vitamin/mineral premixes were showcased in prototypes targeting women's, men's, and children's health.
Here is a brief rundown of some of the suppliers' nutritional offerings from the show.
Low-Carb Craze
Sugar-free candy and cookie samples address low carbohydrate demands. ChocoOrange cookies and caramel pecan turtles were among the sugar-free products showcased by Danisco Sweeteners, 440 Saw Mill River Rd., Ardsley, NY 10502 (phone 800-255-6837; fax 914-674-6542; www.danisco.com/sweeteners).
The ChocoOrange cookie was a crispy vanilla cookie layered with orange-flavored creme and a rich chocolate coating. It was sugar-free, low-glycemic, reduced-calorie, and ideal for consumers seeking low-impact carbs, including diabetics. The cookie was made with Danisco's Litesse® polydextrose, lactitol, and xylitol.
--- PAGE BREAK ---
The caramel pecan turtle contained Benefat® (salatrim), Litesse polydextrose, and lactitol. The turtle was a combination of caramel, pecans, and a chocolaty coating, yet it was still reduced-calorie, sugar-free, and lowfat. Benefat contributed the full-fat taste with half the calories (5 kcal/g) and allowed for 1:1 replacement of existing fat. Litesse replaced the sugar. It provides 1–2 kcal/g for reduced-calorie products and is high in fiber and prebiotic for digestive health.
Company representatives addressed the increased demand for low-glycemic/low-impact carbs among consumers. Recent studies have found that a diet composed largely of high-glycemic carbohydrates, such as sugars and starches, contributes to obesity and diabetes. As a result, many consumers are striving to reduce their sugar intake and manufacturers are reformulating their products to meet the demand for low-glycemic and reduced-sugar foods. A diet of low-glycemic carbohydrates can help manage established diabetes, may also improve the body's sensitivity to insulin, and may possibly decrease the likelihood of developing diabetes later in life.
Danisco Sweeteners' ingredients offer low-glycemic benefits. Litesse is a specialty carbohydrate providing 1 kcal/g that replaces sugar and fat; it has the added benefits of being prebiotic and high in fiber. Lactitol is a reduced-calorie sweetener (2 kcal/g) derived from lactose that plays a versatile role in chocolate, confectionery, ice cream, and baked goods. Xylitol is a naturally occurring bulk sweetener that is as sweet as sucrose with no aftertaste and 40% less calories. It is endorsed by dental professionals as effective against caries and plaque. Its distinctive cooling effect is said to be sensational in combination with mint and fruit flavors.
Resistant starches provide nutritional benefits. Under the banner of "Innovation Valley," prototypes highlighting resistant starches, fiber, and reduced-carbohydrate foods were offered by National Starch and Chemical Co., 10 Finderne Ave., Bridgewater, NJ 08807 (phone 908-685-2742; fax 908-685-7474; www.foodstarch.com; www.nationalstarch.com). Asian noodle and Southwest noodle salads demonstrated how formulators can create reduced-carb pastas with Novelose® 260 resistant starch. A breakfast bar also included the starch.
--- PAGE BREAK ---
National Starch received IFT's 2003 Food Technology Industrial Achievement Award for the development and commercialization of its Novelose resistant starches. In its application for the award, the company stated that the goal was to develop an ingredient that would provide the physiological benefits of fiber, without the processing problems associated with typical fibers, particularly in baked goods and intermediate-moisture foods such as breads, cakes, muffins, ready-to-eat cereals, and pastas. Novelose 240 and 260 resistant starches analyze as 40% and 60% fiber, respectively, when using the official AOAC method.
According to the company, scientific investigations show that eating resistant starches results in numerous nutritional benefits. Resistant starch assists in maintaining healthy blood sugar levels, promotes digestive health, enhances mineral absorption and helps maintain insulin sensitivity. Maintaining healthy blood sugar levels is crucially important for diabetics, but recent research suggests that it assists in energy management and weight control as well. Additionally, people who eat resistant starches rather than conventional starches improved their sensitivity to insulin, an important biomarker linked to heart disease, diabetes, and obesity. Finally, resistant starch is a prebiotic fiber, which is fermented in the large intestine and preferentially generates butyrate, a biomarker for maintaining colon health.
Inulin fits into low-carb and other wellness diets. Information and prototypes showing that inulin can be used to create low-carb baked goods were offered by Sensus America LLC, Princeton Corporate Plaza, 1 Deer Park Dr., Suite J, Monmouth Junction, NJ 08852 (phone 646-452-6140; fax 646-452-6150; www.sensus.us).
Frutafit® is a nondigestible soluble fiber and a complex carbohydrate. It has only 1.5 kcal/g but is not turned into blood sugar. It can replace simple carbs in food applications, reducing calories and limiting blood sugar levels (lowering the glycemic load). In addition, it has nutritional benefits that promote wellness, which include having prebiotic properties, promoting a healthy microflora and immune function in the colon, and enhancing calcium absorption.
Sensus showcased a low-carb bagel and low-carb bread that had reduced glycemic index, reduced dough viscosity, enhanced shelf life, increased bioactive fiber content, and prebiotic benefits. The products contained Frutafit and Frutalose™ inulin/FOS. A nutrition bar also containing these carbohydrates featured improved texture and structure, improved calcium absorption, and enhanced energy.
Frutafit CLR inulin was introduced in Water+, a water fortified with fiber, vitamins, and minerals. It can be used to produce a prebiotic fiber, vitamin/mineral premix for waters. This system enables a more accurate dosage of the vitamins. Because Frutafit CLR is highly soluble in water, no precipitation will take place during processing. Frutafit and Frutalose (inulin in syrup form) provided the water with a bioactive fiber source, improved calcium uptake, excellent solubility and clarity, improved mouthfeel, masks aftertaste of high-intensity sweeteners, and prebiotic benefits. The water is an excellent source of calcium to further help promote healthy bones and teeth. One serving provides 5 g of the prebiotic fiber and 15% of the DRI for the antioxidant vitamins E and C, the energy- and metabolism-enhancing vitamins B-3, B-5, B-6, and B-12, and calcium.
Frutafit inulin combines a low caloric value (1.5 kcal/g) with prebiotic dietary fiber status. The consumption of at least 5g of inulin is necessary to make any claims regarding its prebiotic properties.
In May of this year, FDA stated that it had no objections to the Sensus claim that inulin is Generally Regarded as Safe. The U.S. Dept. of Agriculture's Food Safety and Inspection Service also approved the use of inulin as a water binder, emulsifier, stabilizer, and texturizer at a level between 2 and 5% in nonstandardized meat food products. In addition, this past March, the Dutch Public Health Ministry approved the "healthy colon" claim for Frutafit inulin. The approval was granted for its use in breads baked by Bakkerij Veenhuis, a unit of Royal Ahold.
--- PAGE BREAK ---
Dietary Fiber
Acacia gum for soluble dietary fiber fortification. Fibregum™ is a natural exudate from the acacia tree purified by physical means that has bifidogenic properties, says Colloides Naturels International, 1170 Rte. 22, Suite 204, Bridgewater, NJ 08807 (phone 800-872-1850; fax 908-707-9405; www.cniworld.com).
The arabinogalactosaccharide contains more than 80% soluble fiber (AOAC method). Its high bifidogenic capacity and its excellent tolerance have been assessed by in-vitro and in-vivo studies. Acacia gum can provide both functional performance (as a stabilizer, emulsifier, gelling agent) and nutritional fortification, allowing enhanced label claims.
Three examples of fiber-fortified products included Fibrepuffs, an extruded snack; Exotic Essence, a tropical fruit beverage fortified with fiber; and a cereal bar. Benefits of using Fibregum in extruded snacks include nutritional enrichment, more homogeneous shape, light fluffy texture, increased crispiness and crunch, and extended shelf life. In the fruit beverage, it provides increased levels of soluble dietary fiber, giving a prebiotic effect, improved acid stability, smooth and rounded mouthfeel, noncariogenic properties, no taste or smell, and no flavor masking. In the cereal bar, it stabilizes the texture during storage by controlling water activity and effectively binds all the components together and provides a short texture without stringiness or stretching.
Near water and a high-fiber apple drink featured. Digestion-resistant maltodextrin was showcased in these products by Matsutani America Inc., 951 Bunker Lm., Decatur, IL 62526 (phone 217-875-9819; fax 217-875-9821; www.matsutaniamerica.com).
Fibersol-2™ is a spray-dried powder produced by the pyrolysis and controlled enzymatic hydrolysis of cornstarch. It is GRAS as maltodextrin, free flowing, and readily dispersible in water and produces a totally soluble, clear solution. It has no inherent flavor of its own. It is a concentrated form of soluble dietary fiber and has a prebiotic effect on good intestinal health.
Weight-loss benefits of calcium-boosting fiber ingredients highlighted. In addition to a healthy sampling of tempting foods and beverages, attendees also received a dose of timely information about the weight-loss benefits of calcium-boosting, all-natural fiber ingredients from Orafti Active Food Ingredients, 101 Lindenwood Dr., Malvern, PA 19355 (phone 610-889-9828; www.orafti-us.com). The company says that the products are ideally suited to support sorely needed adjustments to the sugar- and calorie-rich Western diet in the face of such major public health concerns as obesity, diabetes, colon cancer, and more.
Steven Abrams, M.D., of the USDA/ARS Children's Nutrition Research Center, Baylor College of Medicine, recently published a clinical in the British Journal of Nutrition investigating the effect of Raftilose® Synergy 1, a proprietary inulin product enriched with oligofructose developed by Orafti, in enhancing calcium absorption.
The study used a double-blind, placebo-controlled design in which 59 adolescent girls consumed 8 g/day of Raftilose Synergy 1 for 3 weeks, followed by a 2-week washout period after which the treatments were switched. At the end of each treatment period, the subjects' calcium absorption was measured using a sophisticated dual Ca isotope tracer technique—the only technique recognized by experts to measure absolute calcium absorption and retention of calcium in the body. Results showed that calcium absorption increased by 18% when consuming Raftilose Synergy 1. Perhaps more important, there was no increase in urinary calcium excretion for the Raftilose Synergy 1 group, indicating that the calcium was retained in the body.
--- PAGE BREAK ---
The inulin product is an effective ingredient available for increasing calcium absorption because of its unique chain-length distribution, containing short-,medium-, and long-chain molecules. Since different chain lengths are known to be fermented at different rates, this leads to fermentation throughout the entire length of the colon. Therefore, Raftilose Synergy 1 activates the entire lower gastrointestinal tract to absorb more calcium. In fact in the above clinical study, fructooligosaccharide (FOS), a shorter-chain fructan that is fermented rapidly, was also tested at 8 g day and showed no effect.
At the show, healthy products featured the fiber ingredients Raftiline® and Raftilose. These included sugar-free chocolate, yogurt smoothies from Stonyfield Farm, nutrition bars, and healthy beverages.
Oatmeal features guar gum. Flavored oatmeal contained Pretested® GuarNT® Bland gums from TIC Gums, P.O. Box 369, Belcamp, MD 21017-0369 (phone 800-899-3953; fax 410-273-6469; www.ticgums.com)
In addition to their functional properties, gums provide nutraceutical value as well. They are sources of soluble dietary fiber. Water-soluble gums contain at least 80% soluble fiber. Guar gum has been shown to lower overall cholesterol level and increase the ratio of high-density-lipoprotein (HDL) cholesterol to low-density-lipoprotein (LDL) cholesterol. Gums also act as prebiotics, helping sustain beneficial intestinal bacteria. The GuarNT Bland reduced-odor guar gum used in the oatmeal provides stabilization and a fiber source.
Soluble dietary fiber is new for transparent beverages. Enzymatically produced from starch, Cavamax® W6 alpha cyclodextrin was introduced by Wacker Specialties, 3301 Sutton Rd., Adrian, MI 49221-9397 (phone 517-264-8794; fax 517-264-8795; www.wacker.com).
The cyclodextrin is nondigestible, yet fully fermentable. Its solutions are haze-free, colorless, and odorless, with low viscosity and neutral taste. It is heat stable, even under strongly acidic conditions, and it does not contribute to browning reactions, even in complex food systems. These properties allow it to supplement fiber in beverages, dairy products, baked goods, and breakfast cereals.
Heart-Healthy and Cholesterol-Lowering Ingredients
Cholesterol-free fat is introduced. A new cholesterol-free fat is expected to be used for meat processing, bakery goods, and confectionery products, according to Flavex Proteins, a division of The Arnhem Group, 25 Commerce Dr., Cranford, NJ 07016 (phone 908-709-4045; fax 908-709-9221; www.flavexprotein.com).
The cholesterol-free fat, Flavex CFF™, is manufactured from ingredients that are GRAS in a proprietary patent-pending process. It is a natural allergen-free ingredient.
Flavonoid Technologies, another division of The Arnhem Group, introduced an array of bioflavonoids, which are said to have antioxidant properties as well as many functional capabilities, including anti-cholesterol, antimicrobial, and anti-viral characteristics. The bioflavonoids are offered as additives for the food manufacturing process, not for inclusion in nutraceuticals or in vitamin supplements. They are available in three powdered forms: as botanical powdered extracts from 80 different natural sources; as bioflavonoid complexes from citric fruits; and as pure, isolated flavonoids. All of the bioflavonoids are GRAS.
--- PAGE BREAK ---
Peptide ingredient shown to reduce cholesterol. CSPHP, a combination of soy protein hydrolysate and soy phospholipids, safely blocks cholesterol absorption within the intestine, says Kyowa Hakko U.S.A. Inc., 599 Lexington Ave., Suite 4103, New York, NY 10022 (phone 212-319-5353; fax 212-421-1283; www.kyowa-usa.com).
While reducing the level of LDL cholesterol, it also promotes the production of healthy HDL cholesterol. In addition to its fortification versatility, it has been proven stable in a variety of food systems. It is compatible with many different pH levels and is highly suitable for heat processing. It also remains stable when added to other food and beverage components, including proteins, lipids, starches, emulsifiers, and minerals. Possible applications include soy beverages, meat products, nutritional supplements nutrition bars, and functional foods. CSPHP has a recommended daily dosage of only 3 g, and the ingredient will not alter flavor profiles.
Insoluble dietary fiber shows cholesterol-lowering potential. Information on a clinical trial using Caromax™, a dietary fiber produced from the pulp of the carob fruit, was supplied by Nutrinova Inc., 285 Davidson Ave., Suite 102, Somerset, NJ 08873 (phone 800-786-3883; fax 732-271-7235; www.nutrinova.com; www.caromax.com).
The clinical trial was conducted as an open-label study with 49 healthy adults over an 8-week period. The volunteers with increased blood cholesterol levels were given 5 g of Caromax three times a day in addition to their normal diet. The daily 15-g dose was included in food such as breakfast cereals, fruit muesli bar, and fiber drink. The blood lipid levels were recorded for 8 weeks.
Results showed that daily intake of 15 g of the fiber produced a significant reduction of the total cholesterol and LDL cholesterol levels in blood serum. The maximum effect was reached after 6 weeks, with reductions of 7.8% of total cholesterol and 12.1% of LDL cholesterol. The HDL cholesterol was not decreased. However, the LDL cholesterol was decreased 50% more than the reduction in total cholesterol. This led to the improvement of the overall LDL/HDL cholesterol ratio.
The cholesterol-lowering potential of Caromax may be due to its composition. It contains naturally high quantities of lignin and polyphenols. The effect on blood cholesterol levels may be due to the fact that lignin and polyphenols increase the rate of excretion of bile acids and/or cholesterol in the gastrointestinal tract.
The mild and patented manufacturing procedure preserves the high quality of the fiber's nutritionally important components. The result is a product with a total dietary fiber content of more than 80%. The fiber can be used for the same functionality and at a similar usage rate as any other insoluble dietary fiber. Recommended applications include cereals, nutrition bars, dark breads and rolls, bakery products like chocolate cakes, cookies, and even chocolate-based beverages and pet foods.
--- PAGE BREAK ---
The company also offered a cranberry grape drink and nutrition bars that contained omega-3-rich DHA-oil. DHActive™ contains a high percentage (about 45%) of docosahexaenoic acid (DHA) and is obtained from a vegetarian source.
The nutrition bar contained 220 mg of polyunsaturated omega-3 DHA. A number of scientific and clinical studies have proven the potential of DHA to protect against cardiovascular diseases, as well as to attenuate associated risk factors. Furthermore, there are several indications that DHA may promote the development of the brain, heart, and retina. DHActive can be easily applied in dietary supplements or functional foods.
The company also introduced DHActive CL, a clear and more liquid form of omega-3 DHA. It was developed especially for the dietary supplement industry and gives the ability to offer clear and high-quality DHActive capsules that look even more attractive to consumers.
While DHA oils are commonly extracted from fatty cold-water fish, Nutrinova extracts its DHA from microalgae that are grown via a patented fermentation process.
DHActive CL is available in bulk oil form and for dietary supplement manufacturers without filling and encapsulation facilities, in vegetarian capsules, and in standard soft gels. The 250- and 500-mg capsules contain 110 and 220 mg of DHA, respectively. Customized concentration and capsule type according to a customer's individual requirements are also possible.
Crisp particulates and organic rice flours were showcased. A heart-healthy snack mix, savory pizza bar, chocolate chunk pecan shortbread cookie, and dark chocolate chunk cookie were offered by PGP International, 351 Hanson Way, Woodland, CA 95776 (phone 530-662-5056; fax 530-662-6074; www.pacgrain.com),
The snack mix contained Soy Protein Crisp Rice, Nutty Rice™ and Bran, Flax Flakes, and Beta Glucan 'O.' The pizza bar showcased Sorghum Crisp (whole sorghum flour), Tomato Crisp, and Spinach Crisp. The company's Organic Rice Flour Base was used in both cookies.
Cholesterol-lowering ingredient addresses heart-healthy foods. An increasing number of people are suffering from high cholesterol levels. However, serum cholesterol can be lowered by proper dietary choices. A cholesterol-lowering plant stanol ester, Benecol®, was highlighted by Raisio Life Sciences, P.O.Box 101, FIN-21201 Raisio, Finland (phone 358 2 443 2183; fax 358 2 443 2945; www.raisiogroup.com).
Plant stanol esters decrease serum cholesterol concentration by inhibiting the absorption of cholesterol from the digestive tract. Normally, about half of the cholesterol entering the digestive tract is absorbed and the other half is excreted. When the daily diet contains 2 g of plant stanol in esterified form, cholesterol absorption drops an average of 50%, according to the company. FDA has granted plant stanol esters GRAS status.
Stanol esters are easily incorporated into a wide range of food products with the aim of reducing serum cholesterol. Basically, all foods containing edible oils and fats are candidates for stanol ester enrichment, as well as products where stabilizers or emulsifiers exist naturally or are added to achieve specific properties. The company can produce stanol esters with different compositions. Therefore, they can be tailored to smoothly fit into any industrial process. The level of stanol enrichment in the product depends on the typical daily consumption of the food product in question.
--- PAGE BREAK ---
Whey Protein
Healthy desserts showcase whey. A protein-enriched brownie and fruit leather were offered by Dairy Management Inc., 10255 W. Higgins Rd., Suite 900, Rosemont, IL 60018 (phone 847-803-2000; fax 847-803-2077; www.dairyinfo.com). DMI helps food manufacturers use dairy ingredients to improve and develop food products.
The protein-enriched brownie had no added sucrose. It contained 4 g of protein per serving, equivalent to the protein in one-half cup of milk. This low-carb treat was developed at the California Dairy Products Technology Center, California Polytechnic State University. "By listening to the marketplace and seeking out a solution, we are able to create a brownie with a chocolate, sweet flavor but fortified with whey protein and nonfat dry milk," said Carolyn Podgurski, dairy ingredient specialist at the Center.
With more than 80% fruit and 5% protein, the strawberry fruit leather used a blend of naturally sweet applesauce and strawberries. It also delivered 40% of the recommended daily allowance of vitamin C. The fruit leather was developed at the Wisconsin Center for Dairy Research in Madison, Wis.
Variety of prototypes showcase whey protein. Oatmeal, chips, a beverage mix, and even breath strips contained whey proteins from Davisco Foods International Inc., 11000 W. 78th St., Suite 210, Eden Prairie, MN 55344 (phone 952-914-0400; fax 952-914-0887; www.daviscofoods.com).
Instant oatmeal fortified with whey protein was offered in vanilla cinnamon and maple brown sugar flavors. The maple brown sugar oatmeal contained Instantized BioZate 1, a pure, high-quality source of whey protein that is readily dispersible. It contributes 10 g of protein/52-g serving. According to the company, a dose of 20 g/day appears to reduce both systolic and diastolic blood pressure in untreated borderline hypertensives. A mocha protein beverage mix also contained BioZate 1.
The vanilla cinnamon instant oatmeal featured Instantized BiPRO, a whey protein isolate. It is readily dispersible and has a clean, bland flavor. Parmesan-flavored whey protein chips also contained the isolate, which contributed 10 g of protein/28-g serving. A spearmint breath strip showcased the isolate as well. The clean, bland flavor is compatible with all flavor systems. BiPRO has excellent film-forming properties, which can be modified to achieve the desired finished product. Both soluble and insoluble films can be made with it, depending on the processing conditions.
--- PAGE BREAK ---
Press conference highlights new business unit. In December 2002, a new business unit was established, Glanbia Nutritionals Inc., 523-6th St., Monroe, WI 53566 (phone 800-336-2183; fax 608-329-2828; www.glanbianutritionals.com). The new unit integrates Glanbia's international nutritional business under one management structure and provides the tools, focus, and commitment to advance its position in the nutritional ingredients market.
A press conference at the show also provided information on a new R&D and applications center in Twin Falls, Ida., and plans for a new U.S.cheese and whey ingredients facility in a joint venture with Dairy Farmers of America Inc. and Select Milk Producers Inc.
All-natural whey protein delivers mild, clean flavor. Since being introduced in December 2002, Grande® Ultra WPC 80 has been used successfully in a wide variety of products, according to Grande Custom Ingredients Group, 301 E. Main St., Lomira, WI 53048-9548 (phone 800-772-3210; fax 920-269-1445; www.grandecig.com).
The all-natural, unbleached whey protein delivers a mild, clean flavor, purity, and safety in cereals, energy bars, yogurts, and sports drinks. The Grande Ultra whey protein line includes Grade A, agglomerated, low-lactose, and protein-hydrolyzed products.They are specifically designed to enhance protein content in nutritional and wellness foods, such as meal replacement products, infant formula, and health beverages and bars.
Soy
New organic food-grade soy ingredient added to soy line. SoyLife® Focus™ is an organic-certified, food-grade soy germ ingredient introduced by Acatris Inc., 3300 Edinborough Way, Minneapolis, MN 55435 (phone 952-920-7700; fax 952-920-7704; www.acatris.com).
The ingredient delivers the healthful benefits of soy while still offering the best value for the dollar. It is roasted soy germ available either as whole germ or milled germ, which delivers a wholesome, natural, and satisfying visual image when used in finished food products. It can be used as a main bread ingredient or sprinkled onto breads or bars, added directly to cereals, coated with chocolate in clusters, or used in a variety of other common food formulations.
SoyLife Focus offers a guaranteed level of isoflavones, and on a per-milligram-of-isoflavone comparison, is a lower-cost alternative to soy grits. In addition to isoflavones, it contains a wealth of other health-preserving nutrients, including protein, vitamin E, saponins, folic acid, omega-3 and omega-6 fatty acids, and fiber.
A concentrated lignan extract from flax is also new for use in dietary supplements. Plant lignans are a phenolic compound with phytoestrogen activity. LinumLife™ ingredients are more concentrated. Through special processing, they are uniquely stable compared to milled flax seed or flax oil, thereby allowing them to confer their phytoestrogenic activity.
--- PAGE BREAK ---
Soy prototypes showcase soymilk liquid concentrates. An original soy beverage and a strawberry banana smoothie utilized the concentrates from Devansoy, P.O. Box 885, Carroll, IA 51401 (phone 712-792-9665; fax 712-792-2712; www.devansoy.com).
Liquid soymilk concentrate can be used for an ever-growing number of applications. Whether flavored for direct consumption or used as an ingredient, the soymilk concentrates will meet any specifications. They offer low soy taste, lighter color, more consistency, versatility, and easy handling.
Soymilk powders are naturally rich in soy isoflavones, thanks to an all-natural, solvent-free process that leaves oil, lecithin, and other elements intact. The powders can be the soy base for a wide range of foods, including dairy alternatives. Soymilk powders offer extended shelf life, yet are still completely functional.
Soy flours are available in both conventional and organic forms. The flours are made from identity-preserved, non-GMO whole soybeans. Soy Roast™ is a full-fat soy flour that is an ideal replacement for eggs and dairy solids. Using a light-roasting process, the company is able to stabilize oils and inactivate anti-nutritional enzymes. It can be used in baking applications. Low-Fat Soy Flour is produced using a dry, chemical-free process where oil is removed, resulting in a mild flavor with 70% less fat than Soy Roast.
Soy ingredients highlighted in a variety of products. An exhibit focusing on clean-tasting, nutritional soy ingredients was featured by Nutriant, 2712 Orchard Dr., Suite A, Cedar Falls, IA 50613 (phone 319-277-3250; fax 319-266-1703; www.nutriant.biz).
A hearty vegetarian chili was made with a textured soy concentrate meat analog. A peach-flavored soy milk juice drink featured a high-protein soy powder. Soy powders feature strong emulsification properties with high viscosity characteristics. Chocolate blast bars were sweetened with cane juice and enhanced with high-protein soy. The neutral flavor profile of the soy allows high inclusion rates in nutritional applications.
A zesty, non-dairy onion dip featured a high-protein soy powder served with salty snack chips containing a soy concentrate and lowfat soy flour. The soy flour acts as a natural emulsifier and binds water while imparting moisture to the final product.
The company supplies Solnuts® dry roasted soynuts, Solflour lowfat and fullfat soy flour, Textured Soy, Soy Fiber, Natural Soy Concentrates and ISO II & III soy powders. The soy powders have the functionality of traditional soy isolates with a superior flavor profile.
--- PAGE BREAK ---
Soy and whey proteins were featured. Information on the company's whey protein isolates and soy protein isolates was offered by Protient, 1751 W. County Rd. B, Suite 200, St. Paul, MN 55113 (phone 651-638-2600; fax 651-697-0997; www.protient.com).
The company provides water-processed soy protein isolates said to contain 80% less sodium than the competition. Protient Soy Protein Isolate has a bland flavor profile. It is completely soluble, making it ideal for use in ready-to-drink beverages. Meat analog applications specifically poultry and fish analogs, benefit from its light color.
Microfiltered whey protein isolates have the lowest fat levels available. They are complete proteins of the highest quality, providing all the essential amino acids, in the correct proportion, required for human nutrition. The isolates are made using an advanced low-temperature microfiltration/ultrafiltration/diafiltration process, which allows the glycomacropeptides to remain part of the final product.
Calcium
Calcium fortification for clear beverages. Forti-Cal Plus™ is a new technology introduced by Astaris, 622 Emerson Rd., Suite 500, St. Louis, MO 63141 (phone 314-983-7500; fax 314-983-7530; www.astaris.com).
Forti-Cal Plus enables beverage manufacturers to develop products with a higher Daily Value of calcium without compromising appearance, taste, mouthfeel or cost, says the company. This new innovation provides calcium and phosphorus. In juice, fortified water, and other clear beverage applications, it is engineered to be compatible with existing components, minimizing the need for reformulation. For energy drinks, meal replacement beverages, and other new-age drinks, it ensures smooth mouthfeel and a clean flavor profile.
New soluble calcium source introduced. At a press conference, Sol-U-Cal was introduced by Bartek Ingredients Inc., 421 Seaman St., Stoney Creek, Ontario, L8E 3J4, Canada (phone 905-662-3292; fax 905-662-8849; www.bartek.on.ca).
The proprietary form of calcium fumarate can be used to fortify products as well as to improve texture in fruits and vegetables. FDA classifies calcium fumarate as a dietary and nutritional additive.
At 19% calcium, the amount required to achieve a given calcium level is much lower. It also raises the pH of a calcium-fortified juice beverage less than calcium lactate or calcium gluconate, while providing the same level of calcium. This is due to its lower level of use as well as its lower dissociation constant. At neutral pH and 20ºC, its solubility is 1.22% w/w. Solubility increases slightly with temperature. Calcium-fortified fruit-based products made with Sol-U-Cal have a stronger fruit flavor than those fortified with other soluble calcium salts. It yields transparent solutions and therefore can be used as a calcium source in clear beverages.
--- PAGE BREAK ---
Nutrition bar showcases new ingredient. CalciLife™, combination of plant derived sea minerals and short chain fructooligosaccharides (scFOS), was featured in a nutrition bar by GTC Nutrition, 600 Corporate Cl., Suite H, Golden, CO 80401 (phone 303-216-2489; fax 303-216-2477; www.gtcnutrition.com). The ingredient is said to provide both health benefits and enhanced taste and texture.
This proprietary ingredient, described at a press conference, is the result of a partnership between two companies, GTC Nutrition and Marigot Group Ltd. of Ireland. "The most beneficial aspect of CalciLife comes from the synergy of a highly bioactive marine mineral matrix and a prebiotic ingredient that create favorable conditions for absorption into your body," explained Linda Chamberlain Douglas, Manager of Scientific Affairs. "The scFOS in CalciLife has been shown to increase calcium absorption by over 50%, and the marine mineral source has a unique porous structure not found in any other calcium product."
In addition to its health benefits, the ingredient can improve taste and texture. Douglas explained that the porous structure of the sea mineral matrix contributes to a better mouthfeel and texture without any chalky or bitter taste in food applications. In addition, the ingredient adds a slightly sweet taste and can help to mask off-notes associated with soy products or high-intensity sweeteners.
Calcium gluconate can fortify nutritious beverages. This mild flavor ingredient, primarily used in calcium fortification of beverages, was featured by PMP Fermentation Products Inc., 900 N.E. Adams St., Peoria, IL 61603 (phone 800-558-1031 or 309-637-0400; fax 309-637-0241; www.pmpinc.com).
It is a white crystalline powder derived by reacting high-purity liquid corn sugar with a calcium source. It contains approximately 9% calcium in a form that is readily absorbed by the human body. Applications include fruit juices, bakery products, dairy products, and sports drinks.
New innovative calcium sources for beverages. Beverages featured new Puracal ® XP calcium sources from Purac America USA, 111 Barclay Blvd., Lincolnshire Corporate Center, Lincolnshire, IL 60069 (phone 847-634-6330; fax 847-634-1992; www.purac.com).
A lemon-flavored water showcased Puracal XPerform, which has optimized stability, and a 100% apple juice featured Puracal XPro, which has optimized solubility. Puracal XP is a range of natural calcium sources based on lactate and gluconate. It offers highly soluble calcium sources with a neutral flavor. The line is used in the fortification of many health products such as fruit juices, waters, sport and health drinks, dairy products, and diet and baby foods.
XPerform is a calcium source that least interacts with other beverage ingredients, resulting in highly stable beverages with a long shelf life. For example, this applies to juices containing high levels of tartaric acid and carbonated drinks. XPure is the most neutral-tasting calcium source for the fortification of beverages. This is especially important for application in mild-flavored beverages like enhanced waters and sports drinks.
--- PAGE BREAK ---
Calcium fortifies ice cream and frozen soy dessert. ViCALity Extra Light™ precipitated calcium carbonate was featured by Specialty Minerals Inc., 35 Highland Ave., Bethlehem, PA 18017 (phone 610-997-8300; fax 610-882-9846; www.mineralstech.com).
Chocolate ice cream, vanilla ice cream, and orange sherbet featured the calcium carbonate. In addition, a strawberry frozen soy dessert contained calcium carbonate along with other vitamins and minerals such as vitamins A, D-2, E, riboflavin, and B-12 and zinc sulfate.
The ingredient has a small particle size and controlled particle shape, which allows the formulator to develop products with high-calcium RDI without sacrificing taste or affecting mouthfeel. The unique particle shape helps to build viscosity and enhance texture of high-solids beverages and semi-solids foods such as ice cream, smoothies, and sauces.
Custom Fortifications and Premixes
Some nutritional ingredient suppliers offer vitamin/mineral premixes for simpler formulations. While some offer custom fortification blends, others offer a wide range of individual nutrients. Despite what they offer, it was evident at the show that all of the companies were on target as to what consumers are looking for: healthy yet fun foods that extend beyond nutrition bars. Fortified prototypes that attendees were able to sample this year included caramel chews, tea beverages, cookies, chocolates, and ice cream.
New ingredients highlighted. Recognizing the growing importance of functional foods to today's food processors as well as consumers, VDF Futureceuticals, 300 W. 6th St., Momence, IL 60954; (phone 888-472-3545; fax 815-472-3850; www.futureceuticals.com) showcased a line of proprietary ingredients.
Vita Blue® is a wild blueberry powder that is standardized for total anthocyanins, ORAC, phenolics, proanthocyanins, and resveratrol. Nutrim® is a functional ingredient made from oat betaglucans. Hi-Actives® ingredients, such as garlic, fruit powders, and tomato powders, are standardized to ensure the greatest level of functional properties. Garlic has been shown to reduce serum cholesterol, inhibit the growth of some cancers, and reduce the complications of pregnancy. Fruitex B is a boron supplement shown to improve bone health. According to the World Health Organization, an acceptable safe range of boron intake for adults is 1–13 mg/day.
Microencapsulating technology demonstrated. Child-friendly vitamins and caramel chews were offered by Balchem Encapsulates, P.O. Box 600, New Hampton, NY 10958 (phone 845-326-5600; fax 845-326-5717; www.balchem.com).
Fizz Foam™ tablets in orange and mixed berry flavors were packed with vitamin C. The tabs were designed to create a fun foaming sensation when consumed. Fizz Foam is a mixture of microencapsulated sodium bicarbonate and citric acid that reacts when both are released. They are microencapsulated to protect them from premature interaction and to ensure release at the appropriate time. Applications can include beverages, coffee, candy, or chewable tablets.
--- PAGE BREAK ---
Three caramel chews were geared toward women's health, memory enhancement, and increased energy. The chew for women contained L-arginine, vitamin C, iron, and choline. The memory improvement chew featured choline, L-arginine, and ginkgo. And the energy chew featured choline, guarana, taurine, and L-arginine.
Featuring Vitashure® microencapsulated ingredients, the chews demonstrated how microencapsulation technology can mask taste and avoid ingredient interaction and degradation. Through microencapsulation, a range of health and wellness ingredients like choline—an ingredient that formulators traditionally struggle with using because its inherent hygroscopicity draws in moisture, causing products to crumble and resulting in processing problems—can be combined into a single product for ease of manufacturing.
Chocolates were also available that featured a range of microencapsulated ingredients, including guarana, vitamin C, ferrous sulfate, dipotassium phosphate, and choline.
Product concepts focus on women's health, bone health, heart health, and energy. A media food fair was held by Cargill Health & Food Technologies, P.O.Box 9300 MS 110, Minneapolis, MN 55440 (phone 886-456-8872; fax 952-742-7573; www.cargillhft.com).
Products displayed included a refreshing bone-health beverage, Bone Appetit, containing AdvantaSoy™ isoflavones and Oliggo-Fiber™ inulin; a fitness water containing Ascend™ trehalose; and Dulce de Latte, a pleasant-tasting, caramel-flavored, soy-based beverage containing isoflavones, inulin, and Prolisse™ soy protein isolate.
Bone Appetit was a raspberry tea that supports bone health. Emerging science indicates that soy isoflavones may help maintain healthy bones and that inulin may help boost calcium absorption. The goal behind the beverages was to spur exciting new product ideas with the company's partners in the food and beverage industry. A Fitness Water drink featured Ascend, a multi-functional carbohydrate that provides energy with all the functional benefits of sucrose with about half the sweetness.
In the bakery and cereals segment, a "Better for you" oatmeal and raisin cookie contained relecithinated soy flour that replaced eggs. The cholesterol-lowering benefit of CoroWise™ phytosterol esters, combined with the benefits of Oliggo-Fiber, result in a tasty, low-fat cookie for heart health.
A women's flaked cereal was low in fat and high in fiber. It contained Advanta-Soy Complete isoflavones and Oliggo-Fiber. Corn cereal for heart health contained whole corn and the added nutrition of soluble barley fiber. Cargill's barley betafiber is 70% pure beta-glucan from barley.
--- PAGE BREAK ---
Nutrition bars were offered targeting kids, women, and men. A 40-g serving of chocolate chip cookie dough bites for kids provided as much protein and calcium as a glass of milk and as much fiber as an apple. The bites had no trans fat, no cholesterol, and a very low level of saturated fat because canola oil was used in the formulation. Some of Cargill's ingredients in the bites included Prolisse 500, Oliggo-Fiber F-97, Clear Valley® 65 high-oleic canola oil, and Wilbur® protein-fortified confectionery coating V-025.
A key lime pie bar for women used erythritol in the filling to provide a cooling mouthfeel. The sugar-free coating reduced calories, and the soy protein and phytosterol esters provided heart-health benefits.
A mixed nut crunch bar for men contained soy protein crisps 60%, Eridex™ erythritol, and CoroWise phytosterol esters. The reduced-calorie energy bar had heart-health benefits of soy and phytosterol esters.
In the salty snack segment, low-fat multigrain snack chips contained soy protein, trans-free canola oil, and hearty grains. A soft pretzel was made using Cargill's soy flour 200/70.
A chocolate meal replacement beverage fortified with Prolisse contained 12 g of protein and 23 vitamins and minerals. Trans-free, low saturated high oleic canola oil was added to provide lubricity and satiety.
Sugar-free confections showcased IsoMaltidex™ isomalt, Oliggo-Fiber, Eridex, and Maltidex™ maltitol.
Variety of prototypes contains custom nutrient solutions. The products demonstrate how easily manufacturers can fortify products with high-demand nutrients, improve product quality, and simplify manufacturing processes, said Fortitech Inc., Riverside Technology Park, 2105 Technology Dr., Schenectady, NY 12308 (phone 800-950-5156; fax 518-372-5599; www.fortitech.com).
A fruit smoothie protein drink was geared to busy moms shopping for a healthy beverage option for their family. The beverage contained a premix packed with soy proteins and vitamins A, E, B-12, and C.
Nonfat blueberry and raspberry yogurts were fortified with a custom nutrient system of calcium, iron, and vitamins A, C, D, and E. The product shows that you can fortify yogurt, which can be difficult to fortify with added-value ingredients due to shelf-life limitation and ingredient interactions.
Fortified gumballs demonstrated one way for kids to get their recommended daily intake of vitamins. The gumball featured a custom nutrient system with 100% of the RDA of niacin, folic acid, pantothenic acid, and 8 essential vitamins, including vitamins A, C, D, E, B-1, B-2, B-6, and B-12.
A nutrition bar was high in calcium and a good source of protein. It was packed with 24 essential vitamins and minerals, including riboflavin, pantothenic acid, zinc, and vitamins A, D, K, B-6, B-12, C, E, and others.
The company also announced an agreement to acquire Ashland Distribution Co.'s nutritional premix blending business. Fortitech will assume Ashland's premix manufacturing operation located in Fontana, Calif. The closing is expected to be completed this month.
--- PAGE BREAK ---
Orange-flavored gummy confection showcases healthy ingredients. The healthy chew from Helm New York, Inc., 1110 Centennial Ave., Piscataway, NJ 08854 (phone 732-981-1160; fax 732-981-0965; www.helmnewyork.com; www.altratene.com) included beta-carotene, ascorbic acid, pea starch, and optional pea fiber.
Ascorbic acid (Helmvit C) is the rapidly soluble form of vitamin C. It provides a pleasantly tart taste and the benefits of a powerful antioxidant that can be used in many food applications.
Beta-carotene (Altratene 1% CWS) is a color source for foods and beverages, as well as provitamin A. The cold-water-dispersible powder form of beta-carotene has a non-gelatin carrier based on acacia gum, sunflower oil, dextrin, and sucrose.
Pea starch provides texture as a result of the gelling capability of this cookup native starch. It has excellent heat, shear, and acid stability similar to some modified starches. It gives a gel approximately ten times firmer than that of wheat, potato, and corn starches. The starch has a clean label appeal and is kosher, halal, and GMO free.
Pea fiber has both nutrition and functionality in food and beverage applications. It is a source of dietary fiber that may enhance health. It improves mouthfeel as a result of its high water-binding capacity and/or binding capacity. The fiber has clean label appeal and is kosher, halal, and GMO-free.
Nutrition bar features calcium, fiber, and probiotics. The RhodiaFit Nutri-Bar was an excellent source of calcium and phosphorus and a good source of fiber, and it contained 1 billion probiotic cultures, according to Rhodia Inc., 259 Prospect Plains Rd., Cranbury, NJ 08512 (phone 609-860-4000; fax 609-860-0245; www.rhodia-food.com).
The company offers various versions of its PuroFit™ ingredients for calcium fortification of foods. Applications include milk, soy milk, orange juice, and yogurt. The ingredients offer the healthy benefits of calcium, in the presence of phosphorus, for maximum absorption.
FiberFit SF-80 offers a convenient way to boost the soluble fiber content of foods. Applications include nutritional beverages and bars, muffins, bakery products, and soups.
FloraFit™ probiotics can be included in bars, powdered beverages, yogurt, milk, and soy milk to deliver the multiple benefits of probiotics. FloraFit Balance ™ blends Lactobacillus acidophilus and Bifidobacterium bifidum. FloraFit Boost™ includes a special blend of probiotic bacteria that has demonstrated effectiveness in enhancing the immune system in tests at the Institut Pasteur.
Apple/cranberry granola bar showcases lycopene. The bar, containing 3 mg of lycopene, was among the products showcased by Roche Vitamins Inc., 45 Waterview Blvd., Parsippany, NH 07054 (phone 800-526-0189; fax 973-257-8420; www.roche.com). The granola bar contained a vitamin premix of ascorbic acid, niacinamide, pyridoxine hydrochloride, cyanocobalamin, tocopheryl acetate, lycopene, and maltodextrin.
The company also made available a library of information and scientific reviews on various vitamins, minerals, and antioxidants such as lutein and zeaxanthin.
--- PAGE BREAK ---
Line of healthy ingredients adds value to formulations. H.I.T.S.™(Health Technology & Solutions™) is a line of health ingredients offered by Wild Flavors Inc., 1261 Pacific Ave., Erlanger, KY 41018 (phone 888-Wild-Flavors; fax 859-342-3610; www.wildflavors.com).
A variety of beverages were offered that highlighted the company's expertise in ingredients and formulations, such as a mango performance energy gel and an espresso cola energy drink. Pomegranate Plus was a pomegranate-flavored energy drink. The product line includes a water-soluble co-enzyme Q10, vitamins A and E emulsion, water-soluble vitamin E, lutein, lycopene, grape seed extract, green tea polyphenols, taurine, guarana, ginseng, and aronia juice.
Co-enzyme Q10 is a powerful antioxidant, primarily functioning as an energy activator to keep the body healthy. The company sells a patented, water-soluble Co-Q10 product.
The company is able to support customers from concept-to-market by providing industry, market, and technological support. The concept-to-market approach, A.N.S.W.E.R.™ (Another New Solution with Every Request™) emphasizes its ability to offer health ingredients, flavors, natural colors, sensory evaluation, packaging, and commercialization of ideas.
Finished-product line concepts highlight custom fortification solutions. Wellness ice cream, a sugar-free energy drink powder, lemon snack bar, and a kids' breakfast replacement drink were presented by The Wright Group, P.O. Box 821, Crowley, LA 70527 (phone 800-201-3096; fax 337-783-3802; www.thewrightgroup.net).
The Synergy™ family of products demonstrates how the company's custom fortification solutions meet growing consumer demands. Synergy Performance is a noncarbonated, sugar-free energy drink powder containing essential B vitamins, L-taurine, and caffeine.
Synergy Joint Health lemon wellness bar provides an alternative to multiple individual supplements for today's aging baby boomers. It showcases the company's Super-Coat™ microencapsulation technology and provides an effective combination of nutrients key to the relief of arthritis. The soy-based bar contained glucosa-mine, chondroitin, methylsul-fonylmethane (MSM), vitamin C, vitamin E, manganese, lecithin, devil's claw, and boron.
Synergy Start provides a nutritious, energizing alternative product concept to conventional breakfast foods for pre-teens 11 years and older. It is fortified with 20% RDI of vitamin A, B vitamins, folic acid, biotin, vitamin E, and 200% of the RDI of vitamin C. The combination of the company's custom formulated SuperBlend™ premix, containing microencapsulated vitamin C, masks bitter notes and maintains the stability often associated with high concentrations of ascorbic acid.
Synergy Swirl Sight & Bone Wellness Ice Cream featured microencapsulated copper and zinc. It also contained vitamins A, B complex, C, D, E, and K, copper, lutein, zeaxanthin, mixed carotenoids, mixed tocopherols, and zinc.
--- PAGE BREAK ---
Film strips deliver energy and fresh breath. Peppymint a quick-dissolving, mint-flavored breath strip that delivers 16 mg of caffeine/strip was showcased by Watson Foods Co. Inc., 301 Heffernan Dr., West Haven, CT 06516 (phone 203-932-3000; fax 203-932-8266).
The company manufactures the flavored film strips on two isolated 100-ft casting lines. The finished film is wound onto large mill rolls in its plant and is then slit to customer-specified widths. Customers or co-packers then cut the film into sheets and pack them into packet dispensers. Watson can formulate films to meet individual goals and marketing concepts. Colors, flavors, and actives can be used in any combination.
In addition to the strips, the company also showcased its vitamin and mineral premixes in nutrition bars and fortified water. The nutrition bar used a custom premix of calcium phosphate, magnesium oxide, ascorbic acid, ferric orthophosphate, alpha-tocopherol acetate, niacinamide, zinc oxide, copper gluconate, calcium pantothenate, pyridoxine hydrochloride, riboflavin, thiamin mononitrate, vitamin A, palmitate, folic acid, biotin, potassium iodide, vitamin D, and vitamin B-12. The company also manufactures microencapsulated vitamins and minerals, masking the odor and flavor of nutrients.
The company also showcased Nature's Path's Cheetah Chomps, an organic whole-wheat cereal fortified with calcium, iron, and vitamin D via a Watson premix, and Imagine Foods' Soy Dream beverage fortified by a custom Watson premix that delivers vitamins A, D, E, and B-12 and calcium, iron, phosphorus, and potassium. By using the premix, the soy beverage has as much calcium as milk and can also make the claim of "a good source of calcium, phosphorus, and potassium."
Lutein
Lutein is an antioxidant growing in popularity, especially among the Baby Boomer generation. Consumers best associate lutein with its benefits for eye health, particularly its potential to help prevent age-related macular degeneration.
New GRAS applications for lutein. A press conference announcing expanded GRAS status for FloraGlo® Lutein was held by Kemin Foods L.C., 600 E. Court Ave., Suite A, Des Moines, IA 50309 (phone515-248-4000; fax 515-248-4051; www.keminfoods.com).
The new food categories include bottled water, carbonated beverages, instant and regular hot cereals, chewing gum, salad dressings, frozen yogurt, hard candy, energy, sport, or isotonic drinks, vegetable drinks, chewy and nougat candy, fruit snacks, and infant/toddler food (not including infant formula).
--- PAGE BREAK ---
The ingredient achieved GRAS status in June 2001 for inclusion in breakfast and granola bars, energy bars, energy drinks, fruit drinks, fruit juice, meal replacement drinks, mixed vegetable juice, cereal, and soy milk. In June 2002, it gained GRAS status for additional product categories, including tomato-based pasta sauce, snack crackers, canned soups, ready-to-drink teas, refrigerated yogurt, liquid, frozen, and powdered egg substitute mixtures, and fermented milk beverages.
The GRAS inclusion level in these products has now been increased by a range of up to 200%. Lutein inclusion allowances per serving (Reference Amounts Customarily Consumed, RACC) now range from 0.3 to 3 mg. The allowance for medical foods has been increased to 20 mg/day.
Nearly 300 published, peer-reviewed studies have documented the important health benefits of lutein for eyes, skin, and heart and other health conditions.
Produced from the extract of marigolds, FloraGlo Lutein is a patent-pending purified form of lutein. It is available in oil, beadlet, and water-dispersible formats to meet the application needs of manufacturers.
The company also announced that it has partnered with The Hain Celestial Group Inc., to introduce two new juice products fortified with its lutein. Hain Pure Foods® Veggie Juice and Carrot Juice have been available through natural foods retailers nationwide since June 2003. The juices each contain 1 mg of purified lutein/8-oz serving.
Chewy apple berry granola bar showcases ingredients. The bar provides 2 mg of lutein, 25% of the RDA for vitamin E, and 500 ppm of mixed tocopherols, said Cognis Nutrition & Health, 5325 S. 9th Ave., La Grange, IL 60525 (phone 708-5796150; fax 708-579-6152; www.cognis.com).
The granola bar utilized Xangold® 15% natural lutein esters and Covitol® 1100 D-alpha tocopheryl acetate. The lutein esters provide a natural source of lutein, a key carotenoid commonly found in fruits and vegetables. Research suggests that lutein may help support eye health. It is extracted from marigold grown specifically for Cognis.
Covitol natural-source vitamin E, D-alpha tocopherol, is sold in bulk to encapsulators, tableters, brand marketers, and food companies. Studies show that natural-source vitamin E is more biologically active than its synthetic counterparts, being retained twice as effectively as synthetic vitamin E. The science behind natural vitamin E shows a range of powerful benefits, from heart health to maintaining healthy brain functions to overall healthy aging.
The company also supplies ingredients such as Betatene® natural mixed carotenoids, Lipoec® alpha-lipoic acid, Vegapure ™ sterol esters, botanical extracts, Delios® medium-chain triglycerides, and Tonalin conjugated linoleic acid.
So that's a rundown of some of the highlights from this year's IFT Food Expo. Maybe next year in Las Vegas we'll be talking about a healthier and skinnier population!
by Linda Milo Ohr,
Contributing Editor
The author is based in Chicago, Ill. E-mail: [email protected].