More than 250 food safety and quality assurance personnel attended the Institute of Food Technologists' 3rd International Food Safety and Quality Conference and Expo, "Engineering Success: Mastering the Science of Food From Producer to Consumer," held in Orlando, Fla., Wednesday–Friday, November 5–7, 2003.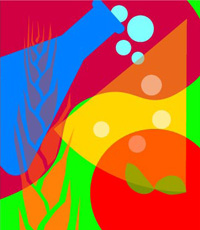 Attendees listened to presentations and participated in breakout sessions on topics that ranged from communicating food safety information to consumers to risk assessment. Participants also had the opportunity to view exhibits and speak with more than 40 suppliers of food safety and quality-related products and services.
The event was the third in a series that attracts the world's leading experts in food technology and provides a powerful forum for the exchange of ideas, analysis of issues, and review of the latest products and services related to food safety.
Keynoter Details USDA Activities
In her keynote address on Wednesday, Elsa A. Murano, United States Dept. of Agriculture Under Secretary for Food Safety, updated conference attendees on recent USDA food safety initiatives. She asked attendees to take what they learned at the conference and apply it to their own efforts.
"As a microbiologist, I know first hand that pathogens evolve and new strains of bacteria are always being discovered, so it may not be possible to ever completely eradicate foodborne illness," she said. "But we can focus our efforts to take all possible precautions to ensure the safety of the food supply."
Murano spoke of the scope of the organization she oversees, the Food Safety and Inspection Service, and the critical role it plays in protecting public health. FSIS regulates products that account for more than $120 billion in sales, or about one-third of all U.S. consumer spending on food, she said. "Assuring that these products are safe and wholesome is an awesome and serious responsibility."
Although she considers the American food supply the safest in the world, it is the goal of FSIS to make it even safer, Murano said. "But as we all know, preventing foodborne illness is an evolving challenge affected by many factors. These include changes in food distribution and preparation habits, increases in the average human life span and the number of immune-compromised individuals, and the emergence and virulence of new pathogens."
Basing policies and programs solidly in science is absolutely essential to FSIS's public health goal, Murano said. "Science allows for policy decisions to be continually updated based on technological advances and to respond to emerging threats. Science-based decision making is objective and preventive in nature, and thus it offers the best foundation for the development of policies that will achieve the desired result of improving public health, both in the short term and the long term."
--- PAGE BREAK ---
One foodborne pathogen FSIS has tackled recently is Listeria monocytogenes. The agency released data last October showing a one-year 25% drop in the percentage of positive samples and a 70% decline compared with years prior to the implementation of the Hazard Analysis Critical Control Points (HACCP) system, she said. FSIS has also targeted Salmonella by issuing new procedures emphasizing the use of testing and by adopting the BAX system to screen for Salmonella in raw meat and poultry, thereby increasing efficiency in detecting pathogens. And the agency announced a series of new measures in October to prevent contamination of ground beef by Escherichia coli O157:H7.
Solid scientific and technical training for inspectors is also an important piece of the food safety chain, Murano said. The agency has revamped its training structure "to better reach our employees and ensure that they are well prepared to protect the public health each and every day," she said. Increased cooperation with other public health agencies is also essential, as are food safety education programs for the public, she added. The agency has launched a number of initiatives in this area, including media events, the Meat and Poultry Hotline, Spanish-language publications and services, and the USDA Food Safety Mobile, an eye-catching education and outreach vehicle that travels to strategic locations throughout the country to bring food safety messages directly to the public.
FSIS is also devoting its attention to breaking the cycle of outbreaks of E. coli O157:H7 that occur every year and outbreaks of L. monocytogenes that occur every 2–4 years. The agency has implemented several new initiatives to improve food safety and break the cycle, including workforce training programs, furthering the use of innovative food safety technologies, risk assessment coordination, development of a solid research agenda, development of a list of best practices for animal production, conducting baseline studies, and modernizing enforcement activities.
For the U.S. to attain the next level of public health protection, all those involved in the food supply need to anticipate and predict risk through enhanced data integration, improve the application of risk through regulatory and enforcement activities, and obtain and document data that link foodborne illness outbreaks with specific foods, including a strong connection with human health surveillance data.
Protecting public health takes many coordinated initiatives, Murano said. "It is only through the collaborative efforts of all stakeholders that we can more effectively protect public health. And while at times it may seem overwhelming, I know that by working together and sharing our knowledge, we will meet these challenges head on."
--- PAGE BREAK ---
Informing the Consumer and Assuring a Safe Food Supply
The Wednesday morning session looked at how consumers obtain food safety information and the impact the media has on public attitudes toward food safety issues. The session was moderated by Christine M. Bruhn, Consumer Food Marketing Specialist at the University of California, Davis.
Speakers discussed approaches to bringing science-based information about new technologies before the public, how the media have shaped public perceptions about food safety techniques, how people respond to the source and content of messages about new technologies, and research findings on characteristics that enhance the effectiveness of food safety education programs.
The Wednesday afternoon session focused on pre-harvest controls as the first step in assuring a safe food supply. The session, moderated by Douglas Archer, Professor of Food Science at the University of Florida, and James Denton, Professor of Poultry Science at the University of Arkansas, reviewed microbial ecology and environmental issues regarding the safety and quality of food and water. Speakers also discussed specific issues related to animal and poultry product pre-harvest controls, including competitive exclusion strategies, and plant product pre-harvest controls.
After the presentations, participants gathered for interactive breakout sessions featuring panels of experts on plant and animal products. The breakout sessions gave attendees an opportunity to ask questions that they didn't get a chance to voice during the presentations and to discuss certain topics in more detail.
Microbial Control, Isolation, and Identification
The Thursday morning session addressed new and alternative technologies for microbial control. Moderated by C. Patrick Dunne, Senior Advisor, Combat Feeding Directorate, U.S. Army Natick Soldier Center, and Frank F. Busta, Professor Emeritus at the University of Minnesota, the session focused on the microbiological safety and quality aspects of several alternative processes, as well as the application and evaluation of special treatments with gases (e.g., ozone, carbon dioxide) as alternative preservation systems. Irradiation, ultraviolet, high-pressure, and pulsed-electric-field treatments were also discussed.
After the presentations, attendees again split up into breakout sessions. Busta and Dallas Hoover, Professor, Dept. of Animal & Food Sciences at the University of Delaware, led a discussion on high-pressure processing and other new processes. The two answered questions as well as asked questions of audience members to elicit discussion.
Often, in the area of food safety, the consumer is never aware of the advances that make the products they buy safer, Busta noted. "The consumer assumes it's safe; if you tell them it is safer than before, they wonder why you were selling them an unsafe product."
The Thursday afternoon session, moderated by Charles Sizer, Research Professor of Food Process Engineering, Illinois Institute of Technology, and Daniel Fung, Professor, Dept. of Animal Sciences and Industry, Kansas State University, focused on new methods for isolation and identification of contemporary foodborne pathogens. Topics included DNA microarray technology; portable PCR systems for pathogen detection; array biosensors for food safety detection; next-generation technologies and their effects on traditional sampling plans, standards, and specifications; and the future implications, including terrorism considerations, of all the new science in this area of the food industry.
--- PAGE BREAK ---
Listeriosis Risk Assessment
Friday's session, moderated by Lee-Ann Jaykus, Associate Professor at North Carolina State University, and Ewen Todd, Director, Food Safety & Toxicology, at Michigan State University, focused on how microbial quantitative risk assessment is being used increasingly to describe, study, and solve food safety problems, including those posed by L. monocytogenes, which has had a high profile recently as a result of media coverage of outbreaks associated with the consumption of contaminated ready-to-eat processed meat products.
Richard C. Whiting, Senior Scientist with the Food and Drug Administration's Center for Food Safety and Applied Nutrition, discussed FDA's new risk assessment, released in October, of the relationship between foodborne listeriosis and human health. The report, "Quantitative Assessment of the Relative Risk to Public Health from Foodborne Listeria monocytogenes Among Selected Categories of Ready-To-Eat Foods," outlines clear measures that industry, retailers, and consumers can take to dramatically reduce the risk of this foodborne pathogen.
Whiting discussed the questions asked in the risk assessment, "Which foods contribute the greatest to human exposure to foodborne L. monocytogenes?" and "What is the likelihood of foodborne listeriosis among different human populations?" He noted that the assessment did not ask how a food became contaminated. The populations studied were perinatal (16 weeks after fertilization to 30 days after birth), elderly (60 or more years of age), and intermediate age (general population less than 60 years old, including healthy people and people more susceptible to listeriosis).
The food categories were selected on the basis of their potential for L. monocytogenes contamination, if they were ready-to-eat, history of causing listeriosis, and food contamination and consumption data. That grouped 640 individual foods into 23 food categories, Whiting said. Foods were organized into seafood, produce, meat, dairy product, and deli-type salad groups.
The exposure assessment looked at the frequency of contamination of food, the number of L. monocytogenes when contaminated, growth before consumption, frequency of consumption, and amount of food consumed, all of which determine the number of L. monocytogenes consumed. The report also considered the storage time and home refrigerator temperatures. The hazard characterization looked at the number of cases of listeriosis and deaths in each population category, as well as the dose-response curve for each population.
The risk characterization combined the exposure assessment and the hazard characterization and characterized variability and uncertainty. It looked at the risk per serving and risk per annum.
Whiting also discussed using models as a tool for "What if?" scenarios to estimate the impact of intervention strategies by changing one or more input parameters and measuring change in the model output.
--- PAGE BREAK ---
The risk assessment's conclusions reemphasized broad themes, including that the disease primarily impacts specific at-risk subpopulations, the disease is rare but severe, and there is substantial difference in risk among different food categories, Whiting said. He identified the major factors that affect risk for a food as the amount and frequency of consumption, the frequency and levels of contamination, the ability of food to support growth, and the opportunity for growth, including refrigerated storage temperature and refrigerated storage time.
Whiting said that nearly all listeriosis cases result after a susceptible individual consumes a large dose of L. monocytogenes. Foods that lead to cases of listeriosis are almost always growth-supporting foods that have been abused. He also said that it's not whether a food is below 100 cfu/g or not, but that the more important question is what is the best public health policy to prevent consumption of 104 to 106 (or more) cfu/g.
The risk assessment showed that two simple practices can further reduce the risk of illness or outbreaks from L. monocytogenes by more than 50%. One is to keep refrigerated foods stored at 40°F. The other is to use perishable items that are precooked or ready-to-eat as soon as possible. Similar reductions in the risk of listeriosis in higher-risk foods can also be achieved by reformulating products so that they no longer support growth of the microorganism, a food safety strategy that some in industry have already undertaken.
Poster Sessions and Exhibits
Attendees had the opportunity to view the 37 posters and visit the 44 exhibits at the expo portion of the conference on Wednesday and Thursday.
Many exhibitors said that although the number of attendees looking at exhibits wasn't as high as in some of the shows in which they've had booths, the quality of the foot traffic was higher because more of the people stopping to ask questions were interested in the products or services and not just browsing.
"It's been very interesting," Sally Keil of AcquiData Inc., Plainview, N.Y., said. "There are a lot of people who have an interest in our product. So far, at this show, I've gotten about 15 inquiries, which at a typical show is not that high, but the quality of those inquiries is high. We'd rather have quality inquiries rather than just quantity."
AcquiData demonstrated Testream®/CS, a data acquisition/lab automation software package. The company previously served only the paper and packaging industry, Keil said. Forging into the food safety arena is a new step for the company. "About a year ago, we said, 'Let's see if our software system is applicable to other industries,'" she said. "We have a product that can be useful to the food industry."
Many exhibitors welcomed the opportunity to show off some of their new products to people who specialized in the food safety and quality industry. Scott Wagner of aLF Ventures LLC, Salt Lake City, Utah, highlighted his company's activated lactoferrin product, marketed under the brand name Activin™. Activated lactoferrin is an all-natural protein found in dairy products that protects meat from more than 30 types of harmful bacteria. Wagner said the conference gave him a chance to inform people in the food safety industry just how far his product has come.
--- PAGE BREAK ---
"I've met people who know about [activated lactoferrin], but didn't know we were at this point," he said. "I've had some good contacts here in the last couple of days."
As an attendee and a poster presenter, David Macinga of Gojo Industries said he found the exhibits at the expo to be informative and was able to gain future contacts. "The exhibits were really good; I think I got some good information on companies I'd like to work with," he said.
Macinga's company produces hand sanitizers for health care providers and the foodservice industry. The conference also gave him the opportunity to present a poster on antimicrobial gloves.
"We were looking at the efficacy of antimicrobial gloves in killing bacteria," he said. "We found that they weren't very efficacious."
The following are brief descriptions of some of the exhibits:
AcquiData, Inc., Plainview, N.Y. (phone 516-349-7786, www.acquidata.com), highlighted its Testream®/CS data acquisition/ lab automation software system, which delivers browser-based data acquisition capabilities to automate the collection of quality data from any lab instrument with real-time Web publishing of the data. It can also build an SQL database of product quality data.
AFCO (Alex C. Fergusson Co.), Frazer, Pa. (phone 800-345-1329, www.afcocare.com), displayed its new HRS™/Per-Ox® sanitizing system. The patented new product improves biocidal and chemical usage efficiency so that food processors can meet tough regulatory requirements, including zero tolerance for Listeria, and it improves the safety of food products in a costeffective manner.
aLF Ventures LLC, Salt Lake City, Utah (phone 801-961-1030, www.activinlf.com), highlighted its new activated lactoferrin product, Activin™. Activated lactoferrin is a novel formulation of commercial (normal) lactoferrin for enhancing antimicrobial function by using a specific molecular-milieu optimization process. The all-natural formulation acts as a deterrent to pathogenic bacteria that may be present in a biofilm. It has been approved for use on meat.
Best Sanitizers Inc., Penn Valley, Calif. (888-225-3267, www.bestsanitizers.com), exhibited its Alpet E3 Plus hand sanitizer, which is said to kill 99.9% of germs on contact, meet HACCP guidelines for consistent measurable results, and require no rinsing before touching food. The sanitizer can be used with Wilshire Technologies' gloves (see below) for food processing tasks.
Bio-Rad Laboratories, Hercules, Calif. (phone 510-741-1000, www.discover.bio-rad.com), displayed its new Rapid'L. Mono™ detection system for Listeria monocytogenes. The system provides pre-enrichment results in 24 hr and complete easy-to-read results in 48 hr. The system is AOAC-RI approved and recommended in the Food and Drug Administration's Bacterial Analytical Manual (BAM).
Covance Laboratories Inc., Madison, Wis. (phone 888-COVANCE, www.covance.com), offers complete analytical testing services, including nutrients, stability, microbiology, phytochemicals, residues, product container/enclosure, food packaging, raw materials/ingredients, method development, and botanicals. The company recently expanded its food, dietary supplement, and biotechnology testing capacity by 20%.
--- PAGE BREAK ---
Dallas Semiconductor/Maxim, Dallas, Tex. (phone 704-643-4263, www.iButton.com), highlighted its Thermochron® family of iButtons®, which are small, low-cost data loggers. The DS1921 is a complete stand-alone temperature data recorder packed inside a tiny stainless-steel container rugged enough to accompany perishable products anywhere. No power is required while recording the temperature. The data can be loaded to a PC for analysis or read with a handheld device.
eMerge Interactive Inc., Sebastian, Fla. (phone 777-581-9700, www.verifeye.net), highlighted its new VerifEYE™ Solo™ interactive technology. The machine vision system instantly detects trace levels of organic contamination, including ingesta and fecal material. VerifEYE Solo is a compact hand-held instrument that displays surface contamination at a glance. The portable device can be used in meat-processing, distribution, and grocery environments to help workers zero in on organic contamination, ensuring a safer and more wholesome meat product.
Hardy Diagnostics, Santa Maria, Calif. (phone 800-266-2222, www.hardydiagnostics.com), highlighted its newly redesigned Dilu-Lok II™ pre-filled dilution vial. The vials are filled to 25, 90, or 99 mL with a variety of buffering and enrichment solutions. Each lot is tested for pH, sterility, fill volume, and toxicity.
IQ Scientific Instruments Inc., San Diego, Calif. (phone 858-673-1851, www.iqscientific.com), highlighted its Web-based mobile paperless HACCP system. IQ HACCP™ incorporates PDA technology, temperature data acquisition, and .NET-based software. It works on many types of Pocket PC and Palm OS PDAs.
JIFSAN (Joint Institute for Food Safety and Applied Nutrition), College Park, Md. (phone 301-405-8382, www.jifsan.umd.edu), is a jointly administered multidisciplinary research and education program established by FDA and the University of Maryland. The institute highlighted its new training program schedule for 2004, including its summer integrated program, which provides a concentration of food safety risk analysis courses regularly offered throughout the year in a three-week, back-to-back format. Students can participate in a single class or a combination of those offered. The program begins July 12 and ends July 30.
Medallion Laboratories, Minneapolis, Minn. (phone 763-764-4453, www.medallionlabs.com), highlighted its testing services for genetically modified organisms (GMOs). Other analytical services include nutrition labeling, microbiology, pesticides, storage studies, and sensory.
Myron L. Co., Carlsbad, Calif. (phone 760-438-2021, www.myronl.com), displayed its new Ultrameter™ analytical instrument. All models deliver performance of ±1% of reading, not merely full-scale. The portable instrument is ideal for irrigation water, hydroponics, fountain solutions for printing, laboratories, reverse osmosis, deionization, wastewater, cooling towers, and environmental applications.
National Medical Services, Willow Grove, Pa. (phone 215-657-4900, www.nmslab.com), offers expertise in forensic toxicology and criminalistics; clinical toxicology and therapeutic drug monitoring; occupational and industrial biological exposure monitoring; product integrity; biopharmaceutical support services; and expert services.
--- PAGE BREAK ---
NCFST (National Center for Food Safety and Technology), Summit, Ill. (Phone 708-563-8160, www.ncfst.iit.edu), is a research consortium of industry, government, and academia. Its program includes collaborative, multiclient, and proprietary projects on the safety of new and innovative food processing and packaging.
Raytek, Santa Cruz, Calif. (phone 800-866-5478, www.raytek.com), highlighted its MiniTemp® FS portable food safety infrared thermometer. The device allows non-contact temperature measurement and is specifically designed for foodservice applications. It reads surface temperature instantly, allowing for more frequent readings.
rTech laboratories, St. Paul, Minn. (phone 800-328-9687, www.rtechlabs.com), highlighted its library services for information research specializing in food science, food industry, agri-business, and related areas of research. Services include technical, business, market, and competitive research; automated updates on critical areas of interest; document/article retrieval; and access to worldwide information resources. The services can provide information on new technologies and new products; market information; regulatory standards and patent searches; company news and financial statements; and company and industry trends.
Steton Technology Group, Santa Clara, Utah (phone 435-656-5655, www.steton.com), displayed its Steton Quality Suite mobile auditing software, which consists of four key modules: Mobile/Web Auditor, Mobile Reporter, Mobile Manager, and Steton Data Engine. The suite represents a closed-loop system for continuous improvement.
U.S. Dept. of Agriculture, Beltsville, Md. (phone 301-504-5360, www.nal.usda.gov/foodsafety), highlighted information on careers in the Food Safety and Inspection Service protecting America's meat, poultry, and egg products. FSIS is looking for people who want to make a difference by serving as scientists, veterinarians, food inspectors, consumer safety inspectors, and in administrative and professional positions.
Wilshire Technologies, Carlsbad, Calif. (phone 760-929-7200, www.wilshiretech.com), highlighted its DuraCLEAN® with Lycra® Redefining Gloves. Developed by Wilshire and DuPont, the maker of Lycra, the ultra-pure gloves are designed to meet and exceed the stringent requirements of food processing environments. They provide no skin irritation, are reusable through a laundering program, and provide coolness and comfort, as well as high tactile sensitivity and dexterity.
by Sara Langen
Science Information Manager