Whether attempting to lose weight or maintain a healthy weight, most consumers have some sort of weight issue on their minds. As A. Elizabeth Sloan reported in her January 2005 Consumer Trends column in Food Technology, 41% of consumers are trying to lose weight for health reasons and 46% for appearance, and 74% are trying to prevent gaining any more weight.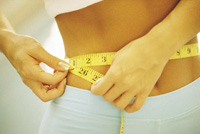 Retail sales of weight-loss products in the United States increased by a total of almost 90% and posted a compound annual growth rate of 17% during 1999–2003, according to the Packaged Facts report, "The U.S. Market for Weight Loss Eating and Product Trends." Strong gains were reflected in four categories, including frozen dinners and entrees, food bars, meal replacement liquids and powders, and diet candy.
Weight-management and weight-loss products leave no food type untouched. Beverages, nutrition bars, snacks, ice cream, desserts, meals, baked goods, and cereal are all affected by the consumer battle with the bulge. While some products carry a reduced- or no-fat and/or -calorie content, others contain ingredients that are believed to help control or lose weight. Here is a look at some of these ingredients.
Whole Grains
Health benefits from whole grains stem from the variety of nutrients they contain, which include fiber, B vitamins, vitamin E, magnesium, selenium, zinc, and fiber. Several research studies cited on the Wheat Foods Council's Web site (www.wheatfoods.com) support the role that whole grains can play in weight management.
• A study of the dietary habits of 74,091 female nurses in the U.S. showed that women who consumed more whole grains consistently weighed less than women who consumed less whole grains (Liu et al., 2003). Weight gain was inversely associated with the intake of high-fiber, whole-grain foods but positively related to the intake of refined-grain foods.
• An eight-year study of middle-aged men showed that increased consumption of whole grains was inversely related to weight gain (Koh-Banerjee et al., 2004). Researchers observed a dose-response relationship between whole grain intake and long-term weight gain: for every daily 40-g increment in whole grain intake from all foods, weight gain was reduced by 0.49 kg.
• A study of more than 2,000 people suggested that three or more servings of whole-grain foods each day could reduce chances of developing metabolic syndrome, a condition marked by a combination of abdominal obesity, high blood pressure, poor blood sugar control, low high-density-lipoprotein (HDL) cholesterol, and high blood fats (Bliss, 2004).
--- PAGE BREAK ---
Dietary Fiber
Dietary fiber plays a role in weight management as a result of its effect on satiety and blood cholesterol. In its 2002 position statement on dietary fiber, the American Dietetic Association (ADA) stated that dietary fiber has characteristics that are features of a dietary pattern to treat and prevent obesity. For example, "Consumption of dietary fibers that are viscous lowers blood cholesterol levels and helps to normalize blood glucose and insulin levels, making these kinds of fibers part of the dietary plans to treat cardiovascular disease and type 2 diabetes. A fiber-rich meal is processed more slowly, which promotes earlier satiety, and is frequently less calorically dense and lower in fat and added sugars (Marlett et al., 2002)."
Oat beta-glucan is a soluble fiber that increases the viscosity of the stomach contents, an effect which persists throughout the small intestine, says Linda Douglas, Scientific Affairs Manager, GTC Nutrition, Golden, Colo. "Research has shown that viscosity is a valuable factor in the satiety effect that is important to weight control."
Soluble fibers, such as the beta-glucan found in GTC's Natureal®, can play a critical role in managing weight. "The beta-glucans are capable of binding water and developing a strong viscous profile in the gastrointestinal tract. This viscosity is associated with a reduction in the absorption of calories and extended energy release," explains Douglas. "Furthermore, this viscous fiber helps to improve cholesterol excretion and promote a sense of satiety, or fullness, after a meal. These are all positive attributes when developing products for weight control."
Natureal is an oat bran concentrate rich in beta-glucan. It is manufactured through a patented process without the use of chemical solvents. This natural process preserves the characteristics of the whole oat, such as antioxidants, lignans, and proteins. GI Flour, a product in the Natureal line, goes through a special process that enhances its benefits for weight control and blood glucose levels. Research indicates that the flour can lower the glycemic index of other foods when consumed in combination with them.
Another oat beta-glucan ingredient, OatVantage™ is 54% beta-glucan, which benefits cardiovascular health, diabetes, and weight management. Oats were found to have the third-highest satiety rating among all foods tested by Holt et al. (1995). According to the manufacturer, Nurture Inc., Devon, Pa., OatVantage has the highest concentration of oat soluble fiber commercially available, enabling just 1.4 g of the ingredient to economically deliver 0.75 g of beta-glucan. This allows a dietary supplement or fortified food to make the Food and Drug Administration–approved heart disease prevention claim. The manufacturing process is all-natural, as no chemical solvents are used in the process.
Prebiotic fibers, such as inulin and oligofructose, are known for increasing mineral absorption, enhancing immune function, and optimizing digestive health. "Chicory inulin and oligofructose, play an invaluable role in weight loss and weight management," says Hilary Hursh, Food and Nutrition Scientist at Orafti Active Food Ingredients, Malvern, Pa. "As soluble fibers, inulin and oligofructose are reduced-calorie in comparison to other carbohydrate sources, and they can be used to replace more calorie-dense ingredients. Inulin and oligofructose can also be used to replace the bulk and some of the sweetness of sugar in many applications, including baked goods, confections, and dairy products. In addition to being reduced calorie, pure inulin and oligofructose have no effect on the production of insulin, with a glycemic index of zero. They also aid in the body's absorption of calcium and magnesium and act as a prebiotic for beneficial bacteria."
According to Hursh, numerous studies have been conducted on the beneficial role of fiber in weight loss and weight maintenance. "Recent studies have shown that inulin and oligofructose help to increase feelings of satiety, thus decreasing energy consumption over time and leading to a reduction in fat mass."
--- PAGE BREAK ---
Soy
Information presented at the Fifth International Symposium on the Role of Soy in Preventing and Treating Chronic Disease in 2003 showed that "Data suggesting soy protein specifically aids in weight loss is very limited but the health advantages of soy protein make it a good choice for high protein diets. Since soy protein modestly lowers serum cholesterol and perhaps blood pressure, and favorably affects renal function compared to animal proteins, soyfoods are good options for increasing protein intake" (Messina, 2004)
Information presented last year in the Soy Connection concluded that while there is not a final assessment of the long-term effects of soy-based meal replacement, studies do introduce the idea that obese individuals can lower weight and improve other health variables when soy protein is included as part of a reduced-calorie treatment, at least in the short term (Cope and Allison, 2004).
In a 12-week test among 100 obese volunteers, researchers reported that a group consuming a soy-based meal replacement lost significantly more weight and fat mass than a control group. The treatment group also had a greater decrease in total cholesterol and low-density-lipoprotein (LDL) cholesterol (Allison et al., 2003).
In another study, the effects of two distinct patterns of caloric restriction, both having soy-based meal replacements, were evaluated in a 40-week weight-loss trial among 90 overweight/obese adults. Both calorically restricted groups had beneficial weight loss, and other health variables, such as serum lipid levels and blood pressure, improved (Fontaine et al., 2003).
In April 2004, Revival Soy, Kernersville, N.C., showed that its soy chips snack was used in combination with a healthy diet to shed pounds. The supplier of soy protein supplements claims that, as part of a healthy diet, Revival Baked Soy Pasta Chips helped participants lose weight. According to CEO Aaron Tabor, the study showed a safe weight loss rate of 1–2 lb/week.
Women snacked on the chips, as part of a healthy diet and lost an average of 7.3 lb in four weeks. Participants substituted the chips for in-between meal snacks, late-night snacks, and high-calorie drinks (soda and energy drinks) during the study period.
--- PAGE BREAK ---
Dairy Foods
Dairy foods and dairy-derived ingredients have received much attention for helping to lose weight. At last year's IFT Annual Meeting + Food Expo®, Michael Zemel, Professor and Head, Dept. of Nutrition, University of Tennessee, discussed the beneficial role for dairy products in weight loss. He explained that increasing dietary calcium inhibits the effects of low-calcium diets (stimulates lipogenesis, suppresses lipolysis, increases lipid accumulation) and markedly accelerates fat loss in mice subjected to caloric restriction.
Zemel's research (Zemel et al., 2004) showed that obese people who consumed 3–4 daily servings of milk, yogurt, or cheese while on a balanced, reduced-calorie diet, lost significantly more weight and fat than those who consumed similar amounts of calcium through supplements, or who consumed one or fewer servings of milk, yogurt, or cheese per day. People on the high-dairy diet (1,200–1,300 mg of calcium) lost 70% more body weight and 64% more body fat than those on the low-calcium diet. He subsequently demonstrated that comparable effects can be obtained from yogurt as the sole dairy source (Zemel et al., 2005).
Zemel's research demonstrated that although calcium is an important component contributing to the "anti-obesity" effect of dairy foods, dairy products are approximately twice as effective as calcium in exerting these effects, and much of the additional bioactivity resides in the whey fraction of dairy. Whey protein, a dairy derived ingredient, is a high-quality and nutritious protein that can also play a role in weight management. Whey proteins boast a high leucine content. Studies reveal that a diet containing leucine-rich proteins is beneficial to increasing fat loss and promoting lean muscle tissue. Whey protein is also high in branched-chain amino acids, with a high level of protein digestibility, suggesting that it is more effective than red meat in reducing body weight gain and increasing insulin sensitivity. Whey also contains other bioactive components, such as angiotensin converting enzyme (ACE) inhibitors, which Zemel has suggested play a key role in boosting the effectiveness of weight-management efforts.
In another IFT Annual Meeting + Food Expo presentation, E. Bastian and J. Causey from Glanbia Nutritionals Inc., Richfield, Idaho, discussed whey protein's role in weight management. "One of the highest-quality proteins available, whey protein, contains glycomacropeptide (GMP), a casein-derived peptide that is released into whey during cheese manufacture. This glycopeptide is a multifunctional, bioactive peptide that, when ingested, increases secretion of cholecystokinin, a hormone-like compound that slows gastric emptying, increases pancreatic secretion, and apparently signals satiety. Though proteins in general are thought to improve satiety and play a role in weight loss and control, whey proteins containing GMP could cause an even greater feeling of satiety."
In May 2004, Glanbia Nutritionals introduced Prolibra™ Whey Mineral Protein, a dairy-derived ingredient that induces positive changes in body composition by promoting fat loss while maintaining lean body mass. According to the company, the all-natural ingredient is clinically proven to accelerate fat loss—inducing weight loss from fat, without sacrificing lean body mass. Another benefit of the active whey components in the ingredient is increased satiety, helping people feel full longer.
--- PAGE BREAK ---
Conjugated Linoleic Acid
Several forms of conjugated linoleic acid (CLA) derived from safflower oil have been shown to help lose weight. Last year, Lipid Nutrition, Channahon, Ill., announced that its Clarinol™ CLA—self-affirmed as Generally Recognized As Safe—may now use four structure/function claims: that it reduces weight gain, increases lean muscle mass, reduces the amount of body fat, and maintains body weight level. Clarinol is made from natural safflower oil. According to the company, its unique manufacturing method suppresses the inclusion of isomers other than c-9, t-11 and t-10, c-12, yielding the highest available concentration for these two active CLA isomers responsible for weight management.The ingredient is available in three forms. The free fatty acid form is ideal for capsules. The triglyceride form delivers the well-known weight management benefits, along with a "clean" taste that will not affect the flavor profile of food applications. And the powder form allows for CLA fortification in taste-sensitive foods and beverages.
Another form of CLA, Tonalin® CLA from Cognis Nutrition & Health, Cincinnati, Ohio, was shown in a recent study to help reduce weight. Gaullier et al. (2004) concluded that Tonalin reduced body fat mass in overweight but otherwise healthy adults by as much as 9%. The randomized, double-blind, placebo-controlled study documented the long-term safety and efficacy of CLA supplementation over a 12-month period without additional lifestyle or dietary restrictions.
According to the company, studies show that CLA decreases body fat mass by decreasing the amount of fat that is stored after eating, increasing the rate of fat breakdown in fat cells, increasing the rate of fat metabolism, and decreasing the total number of fat cells. The ingredient, also self-affirmed as GRAS, is produced through a proprietary process that converts linoleic acid from safflower into CLA.
Chromium
In June 2002, Chromax® chromium picolinate was affirmed as GRAS for use in food products. Its supplier, Nutrition 21, Purchase, N.Y., currently holds patents covering the use of chromium picolinate for reducing hyperglycemia and stabilizing blood glucose, increasing lean body mass and reducing body fat, and maintaining healthy cholesterol levels.
Double-blind, placebo-controlled studies have demonstrated that, as part of a healthy diet and exercise program, chromium supplementation can help reduce body fat, increase or maintain lean body tissue, and lead to weight loss. For example, clinically obese participants received either 400 µg/day of chromium as chromium picolinate or a placebo for 3 months, during which time physical activity and calorie logs were maintained. The supplemented subjects lost significantly more body weight and fat mass than did the placebo group (Kaats et al., 1998).
Botanicals
A standardized extract, ForsLean®, from the roots of the Coleus forskohlii plant has been shown to promote lean body mass. According to its supplier, Sabinsa Corp., Piscataway, N.J., C. forskohlii is a source of forskolin, a natural compound that increases lean body mass and optimizes body composition. "Specifically, forskolin activates an enzyme called adenylate cyclase, the main enzyme involved in the production of a significant metabolic molecule called cyclic adenosine monophosphate, or cAMP. cAMP is directly responsible for increasing the enhancement of the essential lean mass-building hormones at the expense of non-essential body fat."
Last year, the company concluded a 12-week randomized double-blind clinical trial to investigate the efficacy and safety of ForsLean in increasing lean body mass. It included 60 obese male and female volunteers ages 25–45 years old who were given either 250 mg of ForsLean or a matching placebo approximately 30 min before meals twice daily. Volunteers who received the extract lost an average of 3.81 lb or 4.02% of their total body weight, while the placebo group gained an average of less than 0.5 lb or 0.29% of their total body weight. Additionally, volunteers who received the placebo gained 0.68% body fat, while individuals receiving the extract lost 0.46% body fat, which was replaced by lean body mass.
LINDA MILO OHR
Contributing Editor, Chicago, Ill.
[email protected]
References
Allison, D.B., Gadbury, G., Schwartz, L.G., Murugesan, R., Kraker, J.L., Heshka, S., Fontaine, K.R., and Heymsfield, S.B. 2003. A novel soy-based meal replacement formula for weight loss among obese individuals: A randomized controlled clinical trial. Eur. J. Clin. Nutr. 57: 514-522.
Bliss, R. 2004. A grain of truth about fiber intake. Agric. Res. 52(12): 16.
Cope, M.B. and Allison, D.B. 2004. Weight loss and high protein diets: Can soy help fight obesity? Soy Connection 12(3): 1-2.
Fontaine, K.R., Yang, D., Gadbury, G.L, Heshka, S., Schwartz, L.G., Murugesan, R., Kraker, J.L., Heo, M., Heymsfield, S.B., and Allison, D.B. 2003. Results of soy-based meal replacement formula on weight, anthropometry, serum lipids and blood pressure during a 40-week clinical weight loss trial. Nutr. J. 2(1): 14.
Gaullier, J., Halse, J., Høye, K., Kristiansen, K., Fagertun, H., Vik, H., and Gudmundsen, O. 2004. Conjugated linoleic acid supplementation for 1 y reduces body fat mass in healthy overweight humans. Am. J. Clin. Nutr. 79: 1118-1125.
Holt, S.H.A., Brand-Miller, J.C., Petocz, P., and Farmakalidis, E. 1995. A satiety index of common foods. Eur. J. Clin. Nutr. 49: 675-690.
Kaats, G.R., Blum, K., Pullin, D., Keith, S.C., and Wood, R. 1998. A randomized, double-masked, placebo-controlled study of the effects of chromium picolinate supplementation on body composition: A replication and extension of a previous study. Curr. Therap. Res. 59: 379-388.
Koh-Banerjee, P., Franz, M., Sampson, L., Liu, S., Jacobs, D.R. Jr., Spiegelman, D., Willett, W., and Rimm, E. 2004. Changes in whole-grain, bran, and cereal fiber consumption in relation to 8-y weight gain among men. Am. J. Clin. Nutr. 80: 1237-1245.
Liu, S., Willett, W.C., Manson, J.E., Hu, F.B., Rosner, B., and Colditz, G. 2003. Relation between changes in intakes of dietary fiber and grain products and changes in weight and development of obesity among middle-aged women. Am. J. Clin. Nutr. 78: 920-927.
Marlett, J.A., McBurney, M.I., and Slavin, J.L. 2002. Position of the American Dietetic Association: Health implications of dietary fiber. J. Am. Dietet. Assn. 102: 993-1000.
Messina, M.2004. Findings and perspectives from the 5th International Chromic Disease Symposium. Soy Connection 12(1): 1-6.
Zemel, M., Thompson, W., Milstead, A., Morris, K., and Campbell, P. 2004. Calcium and dairy acceleration of weight and fat loss during energy restriction in obese adults. Obesity Res. 12: 582-590.
Zemel, M., Richards, J., Milstead, A., Gebhardt, L., and Silva, E. 2005. Dairy augmentation of total and central fat loss in obese subjects. Intl. J. Obesity. advance online publication. doi:10.1038/sj.ijo.0802880.