This year's IFT Annual Meeting + Food Expo® in Orlando, Fla., will feature a number of papers on food packaging, as well as an interesting new information-delivery scheme, part of which will be a forum to discuss the outcome of the Institute of Food Technologists' Research Summit, " Food Packaging Innovations: The Science, Current Research, and Future Research Needs," scheduled for May 7–9, 2006, in Baltimore, Md.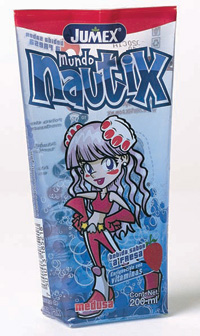 That summit, organized by an IFT committee headed by Pennsylvania State University's John Floros—IFT's newly elected President-Elect for 2006–07—has the objective of identifying gaps and research needed to ensure packaged food safety, enhance quality, meet consumer demands and desires, and facilitate distribution. Topics to be addressed include polymers, bio-based materials, sensing technologies for microbiological and quality detection, and active and intelligent packaging technologies.
Among the participants in the by-invitation-only summit are about a dozen university professors and research professors. Setting the IFT summit further apart from more-public ventures is the inclusion of a multiplicity of "fuzzy" open discussions and critiques. One result will be a report to IFT with conclusions derived from what will surely be some lively discussion.
The IFT summit will also serve as the basis for a roundtable—a mini-summit—organized by IFT's Food Packaging Division at the IFT Annual Meeting on Sunday afternoon, June 25. Participants will review the outcomes of the IFT summit in Baltimore and probe further into future initiatives in food packaging research. Among the participants will be Sara Risch, University of California's John Krochta, University of Florida's Bruce Welt, and John Floros.
Topics expected to be discussed include all of those on the agenda in Baltimore, including hydrocarbon and biopolymers, active packaging and nanotechnologies as applicable to food packaging, and others. The objective is to comprehend—in the perspective of a six-week time and intellectual-reflection recess—a newer and perhaps fresher view of the major research issues challenging academic and industry research and development professionals during this and coming years. The session is open to all Annual meeting attendees.
With more participants expected to attend the roundtable and without the pressure of delivering conclusions in a defined manner, as the Baltimore research summit dictates, perhaps the Annual Meeting group can meaningfully enhance and guide the directions for food packaging research and development for the long-term future.
Papers Skirt Controversy, Provide Variety
This year's technical program suffers from the lack of a single session on a single contemporaneously significant subject. Throughout its long history, the Food Packaging Division has identified key issues and boldly organized sessions to fill the rooms and halls with in-depth information and networking to provide insights for participants. The absence of such sessions at this year's Annual Meeting is hardly due to any paucity of controversies in food packaging—e.g., pumping and/or carbon monoxide in case-ready fresh meat packaging; purge control in fresh food packages; sous vide for prepared food packaging; sustainable packaging; and radiofrequency identification. All subjects of long-time research, this year they have become the subjects of fiery debates in the public and trade media. Unfortunately, none of them appear on this year's technical program. To recycle an old phrase, wait until next year—at least for these—unless they fade from view as rapidly as they burst upon us.
--- PAGE BREAK ---
Nevertheless, food packaging fans, all is not lost. The technical program includes an array of brilliant (or nearly so), exciting, and insightful papers and poster presentations on packaging. Here's a brief sampling.
In the realm of aseptic packaging, paper 33-03 on Monday morning, June 26, describes the Tetra Wedge™ Aseptic Clear package, Tetra Pak's first venture into flexible packaging after a half century of paperboard laminations and plastic bottles. Initially displayed at the 2005 IFT Food Expo, the package has been commercialized in Mexico for fruit beverages and is being marketed in the United States.
Session 94, "Applications in Active Packaging," on Tuesday afternoon features seven papers. Among the more intriguing subjects is controlled-release packaging by researchers at Rutgers University. They have incorporated antioxidants such as tocopherol into polyolefin films to attempt to provide continuous delivery to and under the surface of contained food to retard adverse oxidative reactions. Papers 94-01, 94-04, and 54C-17.
Arguably of equal significance is the ongoing research on the incorporation of immobilized enzymes, in this instance employing ultraviolet polymerization of glucose oxidase oxygen scavenger, on polyethylene films by researchers at the National Center for Food Safety and Technology and Purdue University. Paper 94-03.
The effect of biofilm build up on package antimicrobials and how to combat this challenge will be discussed by researchers from Cornell University. Paper 94-02.
Researchers from Denmark will provide data on the antimycotic effects of mustard oil on cheese. Paper 94-06.
I don't know what others might sense ofactorily, but some of the more-effective natural antimicrobials being suggested for incorporation in and on package materials are rather pungent. Oregano is being studied as an antimicrobial—which hints that pizza cheese might contain this spice in a dual function. Paper 54C-30.
Tuesday morning's Poster Session 54C on Tuesday morning offers 34 presentations on edible and antimicrobial packaging (sometimes together). The following, not in order of importance, are some of the poster papers that are somewhat more interesting to me.
One study deals with incorporating ascorbic acid onto whey protein isolate films to retard oxidative rancidity of peanuts and other product contents. No surprise that the results demonstrated the oxygen scavenging properties of ascorbic acid. Couple this result with those on the controlled release of tocopherol and perhaps a new technology to control oxygen in hermetically sealed packages might be born. Papers 54C-02 and 54C-03.
A team from Michigan State University's School of Packaging and Dept. of Food Science and Technology studied the effect of container shape on flavor preservation and sensory perception Two thermo-formed polypropylene shapes of the same surface area, polyhedron and semispherical, were studied for benzaldehyde permeation. Each package displayed different permeation rates. Paper 54C-10.
--- PAGE BREAK ---
Researchers at Ohio State University report on the effect of ultra-high-pressure processing on a number of properties of polyethylene films. Their findings demonstrate that however gentle the process is on contained food, it alters critical attributes of plastic films. Papers 54C-11 and 12.
And from Greece comes a paper on the effect of ultra-high pressure on Bratwurst sausages in a barrier lamination. Paper 72-09.
In conjunction with instrument maker Wilco, Ohio State researchers evaluated, with promising results, a vacuum leak decay detection system for filled polyester bottles. Paper 54C-13.
Researchers at the National Center for Food Safety and Technology describe the infrared imaging thermography technique to evaluate heat seal quality and imperfections in flexible pouches, a seemingly endless source of concern among those who try to deliver sterile foods in sterile packaging for ambient temperature distribution. Paper 54C-14.
Speaking of retort pouches, researchers at Clemson University evaluated various aluminum-foil and non-foil barrier structures for contained salmon shelf life under "elevated" conditions (90°F). Results demonstrated that silica and aluminum oxide coatings could be as effective as aluminum foil from all perspectives. Paper 54C-16.
Researchers at Technological Institute of Vera Cruz, Mexico, focused on a bilayer film structure of synthetic and biopolymers. Paper 54C-29.
In a most fascinating theorem, researchers at Texas A&M University have postulated using antimicrobial films (3–10 % cin-namaldehyde on polyethylene) to increase the radiation sensitivity of microorganisms. They used romaine lettuce as the test vehicle. Results demonstrated enhanced inhibition of aerobic microorganisms at an electron-beam radiation dose of 0.5–1.0 kGy. Paper 54C-20.
Other poster presentations cover antibiotics (54C-21 and 54C-29), essential oils (54C-22 and 54C-30), and sorbic acid (54C-27) as antimicrobial agents on films.
Participate
Deviating from the traditional structure of IFT's Annual Meeting is an inevitable outcome of today's and tomorrow's communication revolutions. Whether this year's scheme or another that succeeds it will become the temporary system of choice, one eventuality is certain: we will change.
As we gaze on our wired grandchildren reaching out via the Internet, e-mail, i-Pod, and whatever and as we are drawn into distance learning, we must not merely accept using these information technologies but learn how to advance them. We have instant access to food packaging technologies anywhere on this—or almost any other—planet. We can link immediately with food packaging innovation and research findings in progress. As IFT strives to lead, we in food packaging should participate actively in the IFT forum and the various food packaging sessions at the IFT Annual Meeting.
--- PAGE BREAK ---
Exhibits
Here are descriptions of some of the packaging-related exhibits at Food Expo:
• Innovative packages recently introduced include the Tetra Wedge™ Aseptic Clear, Tetra Wedge Aseptic Microwavable, and Tetra Recart. The Tetra Wedge Aseptic Clear is the world's first totally clear aseptic package.
In May 2005, Mexican beverage company Jumex rolled out Nautix, the first commercial brand in this package into the Mexican market. The package provides consumers with benefits including 100% transparency to see the product; a patented barrier technology to protect the product; and aseptic processing which seals in taste and nutrition. There is opportunity to use it for existing products like milk and smoothies as well as for a variety of new dairy products.
In November 2005, Tetra Pak and Chef Creations launched the first microwavable aseptic products—Alfredo Sauce, Hollandaise Sauce, and Classic Brown Sauce—in the U.S. in the Tetra Wedge Aseptic Microwavable package. The package protects a product from its creation to the dinner table. It also provides brand owners with the ability to offer high product quality and taste, protected ingredients, shelf stability, and no need for preservatives.
The Tetra Recart package not only improves the look and taste characteristics of prepared food products but also provides food manufacturers and grocers with a cost-competitive alternative to cans. Tetra Pak, Inc., www.tetrapak.com, Booth 1757
• Recyclable containers for semi-bulk packaging of both liquid and solid foods, the SpaceKraft® IBCs are continuously wound from 6–10 plies of corrugated and offer up to 75,000 lb of compression strength with no manufacturer's joint or components. The result is a completely recyclable container that can be stacked up to five high for liquids and six high for solids. The LaborSaver is a new seamless container eliminating the manufacturer's joint, a weakness inherent in other laminated IBCs. The six-ply IBC can be stacked up to three high and withstands up to 37,000 lb of top to bottom compressive force. An optional valve-in-place eliminates the need for an ancillary valve purchase. Product can be pumped from the top or dispensed from the bottom using the valve dispense assembly. The IBC can be easily knocked down for recycling or disposal.
Additional developments from Weyerhaeuser include the new Clima™ Series products that provide alternatives to the traditional wax-covered packaging used to ship and store produce and protein products. They deliver the performance of wax-covered material but are recyclable like regular corrugated boxes.
Weyerhaeuser also provides use of radiofrequency identification in its packaging, allowing retail customers to monitor the location of products anywhere in their supply chains.
From the design process to manufacturing to graphics support, Weyerhaeuser offers a full spectrum of products and services designed to meet its customers' packaging needs. SpaceKraft, a Weyerhaeuser Business, www.spacekraft.com, Booth 1962
--- PAGE BREAK ---
• Corrugated shipping containers serve as a replacement for drums, bottle-in-cage, and other corrugated IBCs. They can carry up to 330 gal of liquid. Unlike other corrugated IBCs, the ReadyFill™ IBCs arrive set-up, eliminating the time and labor needed to assemble and band to the pallet. When used with in-line drum- and tote-filling stations, they provide even greater efficiencies. Since food safety is everyone's priority, the IBCs are designed with tamper-resistant features to comply with the Food and Drug Administration's food safety guidelines. International Paper, www.readyfill.com, Booth 2754
• Reusable "bag in box" intermediate bulk container, the 330-gal Arena 330 Shipper™ for shipment and storage of nonhazardous liquids, is an all-plastic collapsible container that directly contributes to cost savings and increased productivity. A wide range of liquid liners, including the patented Air Evac® hands-free discharge system, are also available. A.R. Arena Products, www.arenaproducts.com, Booth 1135
• Contract packaging and blending operations available for foods, nutraceuticals, supplements, pet foods, and other products. More than 50 dry and liquid production and blending lines are available for liquid and dry products in packets, cans, bottles, and tubes.
Equipment includes horizontal form/fill/seal single-serving packages, with liquid nitrogen injection capabilities and on-line testing for oxygen elimination; vertical form/fill/seal flexible packaging lines; dry product double-ribbon blenders; liquid-blending vessels with hot processing; can seamers for various diameters and heights; automatic folding cartoning lines; dry-product bottling lines, including 24-head rotary controlled product "fill and settling" jar fillers; tube-filling lines with various tube size capabilities; tablet and capsule packaging lines; high-speed hot- and cold-fill rotary liquid bottling lines.
Liquid processing production lines and support equipment include mixers, colloid mills, pumps, jacketed processors, swept-surface and tube-in-tube heat exchangers for pasteurization, and assorted stainless-steel liquid storage capacity. American Copak Corp., www.americancopak.com, Booth 240
• Food labeling software, Nutritionist Pro, is designed to create camera-ready Nutrition Facts labels that meet all Food and Drug Administration requirements. The software can be used to create 17 different Nutrition Facts labels, including vertical, dual declarations, aggregate, tabular, linear, bilingual (French and Spanish), infants, and children and can export labels in various formats, such as jpeg, eps, pdf, etc. into other applications. The software includes such new features as analyzing trans fat values, printing allergen information on food labels, and creating Canadian food labels. Axxya Systems, www.axxya.com, Booth 3190
• Corrugated container system, EZ-Bulk, is designed for one-way, economical shipments of food-grade liquids. The container is recyclable, reducing waste by 75%, and is available in 110-, 220-, 275-, and 330-gal and 1,000-L sizes. Aseptic, IMS dairy, and kosher applications are also available.
The newest version is the EZ-Bulk 48x40 Series, which fits on a 48 x 40 pallet. The single-body construction reduces warehouse space by 80% compared to rigid totes or 55-gal drums. The container can be assembled by one person in less than 1 min. Another container, the Exo-Bin, is a returnable, collapsible, liquid bulk container for food-grade materials. Made from 100% plastic and composite components, it completely eliminates wood from the food processing system. The 300-gal container can stack 6 high and maximize truck and rail shipments. Paper Systems, Inc., www.paper-systems.com, Booth 2923
• Contract services for the food industry provided by the Food Products Association, the largest trade association serving the food and beverage industry worldwide, includes, among many others, aseptic processing/packaging, contract packaging, and package testing. The organization, which is merging with the Grocery Manufacturers of America, provides technical and regulatory assistance with regard to all aspects of food processing and packaging. Food Products Association, www.fpa-food.org, Booth 1535
by Aaron L. Brody,
Contributing Editor ,
President and CEO,
Packaging/Brody, Inc., Duluth, Ga.
[email protected]