Baby Boomers will begin turning age 65 in 2011 and in 20 years will double the size of the 65 and older population to more than 20% of the total population, according to the Alliance for Aging Research (AAR, 2007). As this large segment of the population grows older, they face issues such as age-related cognitive decline, arthritis, osteoporosis, and macular degeneration.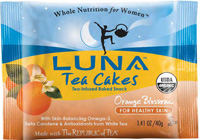 Nutraceutical ingredients such as antioxidants, glucosamine, omega-3 fatty acids, and phosphatidylserine, as well as research that targets these health conditions, offer Boomers the opportunity to age gracefully and healthfully.
Cognitive Health
Mental health decline is often associated with aging. By 2050, as many as 16 million Americans age 65 and older could have Alzheimer's disease (AAR, 2007). Docosahexaenoic acid (DHA) is essential to the brain because it builds and sustains nerve membranes, or brain cells, according to Ocean Nutrition Canada, Dartmouth, Nova Scotia, Canada (phone 888-980-8889, www.meg-3.com), which makes MEG-3® fi sh oil. Research indicates that both DHA and eicosapentaenoic acid (EPA) may be benefi cially associated with depression, dementia, and Alzheimer's disease.
In fact, research supported by the National Institute on Aging is currently evaluating whether DHA slows the progression of both cognitive and functional decline in people with mild-to-moderate Alzheimer's. Participants will receive either 2 g of DHA/day or a placebo. In addition to monitoring disease progression through cognitive tests, the researchers will also evaluate whether taking DHA supplements has a positive effect on physical and biological markers of Alzheimer's, such as brain atrophy and proteins in blood and spinal fl uid. The 18-mo clinical trial is using DHA from Martek Biosciences Corp, Columbia, Md. (phone 410-740-0081, www.lifesdha.com).
Phosphatidylserine, a phospholipid found in the membrane of brain cells, has been shown to slow or even reverse some forms of age-related cognitive deteriorations. A Food and Drug administration–qualifi ed health claim for supplements states, "Very limited and preliminary scientifi c research suggests that phosphatidylserine may reduce the risk of dementia [cognitive dysfunction] in the elderly. FDA concludes that there is little scientifi c evidence supporting this claim."
--- PAGE BREAK ---
Lipogen Ltd., Haifa, Israel (phone +972-54452-2355, www.lipogen.co.il), has received Generally Recognized As Safe status from FDA for its Lipogen PS (phosphatidylserine) patented product line. In addition, the company introduced Lipogen PAS, a patented vegetarian complex of soy lecithin phosphatidic acid and phosphatidylserine that, according to the company, can improve the brain's ability to function under long-term mental and psychological stress conditions.
Both selenium and folic acid have been linked to improving cognitive health. Akbaraly et al. (2007) showed that selenium supplements could slow age-related cognitive decline. They recruited 1,389 subjects age 60–71 years at the start of the study and investigated changes in their cognitive function and selenium levels over a nine year period. They reported that cognitive decline was associated with decreases of plasma selenium over time. Durga et al. (2007) showed that folic acid supplementation improved memory and the ability to process information, as well as slowed the rate of age-related cognitive decline. They randomly assigned the subjects age 50–70 to receive a daily dose of either 800 μg of folic acid or a placebo for three years. The researchers reported that the folic acid supplementation conferred an individual the performance of someone 4.7 years younger for memory, 2.1 years younger for information processing speed, and 1.5 years younger for global cognitive function.
Joint and Bone Health
Nearly 1 in 5 adults in the United States—or about 46 million—have been diagnosed with some form of arthritis. By 2030, an estimated 67 million adults in the U.S. are projected to develop doctor-diagnosed arthritis (AAR, 2007).
Glucosamine and chondroitin sulfate are the most commonly used supplements for the treatment of osteoarthritis. Clegg et al. (2006) suggested that the combination of glucosamine and chondroitin sulfate may be effective in subjects with moderate-to-severe osteoarthritis knee pain.
They randomly assigned 1,583 subjects with symptomatic knee osteoarthritis to receive a daily dose of either 1,500 mg of glucosamine, 1,200 mg of chondroitin sulfate, both glucosamine and chondroitin sulfate, 200 mg of celecoxib (an arthritis medication), or a placebo for 24 weeks.
--- PAGE BREAK ---
Wang et al. (2007) showed that glucosamine—a building block of proteins called glycosaminoglycans, which the body uses to build cartilage—may slow bone turnover in arthritis sufferers. They found that the bone turnover rate around the knee joint in rabbits with an experimental form of arthritis that were given glucosamine was nearly comparable to that in the animals without arthritis that were given glucosamine, while untreated animals showed a higher rate of bone turnover.
Cargill Health & Food Technologies, Minneapolis, Minn. (phone 866-456-8872, www.cargillhft.com), offers a vegetarian source of glucosamine, Regenasure® that is GRAS. And Coca-Cola Co., Atlanta, Ga. (phone 888-884-8952, www.minutemaid.com), recently launched a Minute Maid beverage that contains 750 mg of Regenasure glucosamine/serving.
Osteoporosis is a major public health threat for 55% of the population age 50 years and older (AAR, 2007). Vitamin D and calcium are necessary nutrients for strong and healthy bones. Orafti Active Food Ingredients, Malvern, Pa. (phone 610-889-9828, www.orafti.com), produces Beneo™ Synergy1, an oligofructose-enriched inulin that has been shown to improve calcium absorption for stronger bones (Orafti, 2007). The independent study showed that after one year of supplementation the oligofructose-enriched inulin powder increased the change in bone mineral content by 15% and the change in bone mineral density by more than 45% compared to the control group.
A short-chain fructooligosaccharide, NutraFlora®, produced by GTC Nutrition, Golden, Colo. (phone 303-216-2489, www.gtcnutrition.com), is said to increase mineral absorption and provide strong support for maximum bone health. According to the company, about 3 g of the prebiotic fi ber/day may signifi cantly and immediately improve calcium and magnesium absorption in human subjects, which may help to reduce the risk of osteoporosis.
Eye Health
More than 38 million Americans age 40 and older have signifi cant vision impairment and eye disease, and about 35 million Americans age 40 and older have an age-related eye disease such as age-related macular degeneration, cataract, and glaucoma—this number is expected to grow to 50 million by 2020 (AAR, 2007).
--- PAGE BREAK ---
Studies report the importance of consuming lutein in increasing macular pigment optical density (MPOD) and reducing the likelihood of age-related macular and other serious conditions, according to Kemin Health LC, Des Moines, Iowa (phone 888-248-5040, www.floraglolutein.com). The company offers FloraGlo® Lutein. A total of 23 studies have been completed in humans using this patented form of lutein.
MPOD, according to the scientifi c literature, is an important "marker" of both macular health and visual function, according to Kemin. Increases in MPOD are linked with a reduced likelihood of age-related macular degeneration. Richer et al. (2004) conducted an intervention study of American war veterans and found that consuming 10 mg of FloraGlo lutein/day for 12 months resulted in better visual function by improving factors such as glare recovery and contrast sensitivity. Studies indicate that daily intakes of 6–10 mg are benefi cial for promoting eye health.
Lutein and its co-existing molecule zeaxanthin are the predominant antioxidant pigments and the only carotenoids found in the macula and lens. Schalch et al. (2007) demonstrated that supplementation with zeaxanthin (Optisharp™, produced by DSM Nutritional Products Inc., Parsippany, N.J., phone 800-526-0189, www.dsmnutritionalproducts.com) and/or lutein leads to a signifi cant 15% increase in MPOD in humans. Two other studies reported that supplementation with Optisharp and lutein improved visual performance and color vision (DSM, 2006).
---
Beauty Foods
Collagen, vitamin E, and green tea—these ingredients are now popping up in products referred to as beauty foods or cosmetic foods. Yogurts, beverages, and bars claim to promote healthy skin or help maintain a youthful appearance. The following examples of beauty foods show the range of ingredients that benefi t skin health.
--- PAGE BREAK ---
Essensis yogurt from Groupe Danone, Paris, France (phone +00-33-144-35-2020, www.danone.com), is said to "nourish the skin from the inside" as well as improve the health of the skin of people who eat it for at least a month. It uses ingredients such as borage oil,vitamin E, and antioxidants from green tea to "feed the cells" of the surface layer of the skin.
Anheuser-Busch, St. Louis, Mo. (phone 800-342-5283, www.anheuser-busch.com), distributes and markets the Borba Skin Balance Waters line of drinkable skin-care products under an agreement with Borba LLC, Woodland Hills, Calif. (phone 866-525-0156, www.borba.net). The waters, which are available in four formulations, contain vitamin E to protect skin cells against damaging free radicals and vitamin C for the synthesis of collagen. Clarifying Skin Balance Water contains pomegranate for skin cell protection; Age Defying Skin Balance Water contains antioxidant-rich açai; Firming Skin Balance Water contains guanabana, which has"a healthful blend of nutrients, intended to help promote tighter and fi rmer skin"; and Replenishing Skin Balance Water contains lychee to provide nutrients for hydrated, healthy-looking skin.
Luna Tea Cakes, produced by Clif Bar & Co., Berkeley, Calif. (phone 800-586-2227, www.lunabar.com), harness the power of tea, along with other ingredients, to promote specifi c aspects of women's wellness, such as mood balance, better skin, and longevity. Orange Blossom for Healthy Skin Tea Cakes contain tea polyphenols, omega- 3, beta-carotene from orange and apricots, and skin-nourishing minerals like magnesium and copper, as well as B vitamins for skin health and muscle tone.
Chr. Hansen A/S, Hørsholm, Denmark (phone +45-4574- 7474, www.chr-hansen.com), produces Le Royal ChocoDark, a hot chocolate beauty drink that contains a customized mix of natural carotenoids from Chr Hansen's NutriPhy™ phytonutrients together with cocoa polyphenols.
by Linda Milo Ohr,
Contributing Editor,Denver, Colo.
[email protected]
References
AAR. 2007 Task Force Report on Aging Research Funding. Alliance for Aging Research, Washington, D.C., www.agingresearch.org/content/article/detail/1095.
Akbaraly, N.T., Hininger-Favier, I., Carriere, I., Arnaud, J., Gourlet, V., Roussel, A-M., and Berr, C. 2007. Plasma selenium over time and cognitive decline in the elderly. Epidemiology 18: 52-58.
Clegg, D.O., Reda, D.J., Harris, C.L., Klein, M.A., O'Dell, J.R., Hooper, M.M., Bradley, J.D., Bingham, C.O. III, Weisman, M.H., Jackson, C.G., Lane, N.E., Cush, J.J., Moreland, L.W., Schumacher, R. Jr., Oddis, C.V., Wolfe, F., Molitor, J.A., Yocum, D.E., Schnitzer, T.J., Furst, D.E., Sawitzke, A.D., Shi, H., Brandt, K.D., Moskowitz, R.W., and Williams, H.J. 2006. Glucosamine, chondroitin sulfate, and the two in combination for painful knee osteoarthritis. New Eng. J. Med. 354: 795-808.
DSM. 2006. Two studies in humans confirm crucial role of lutein and Optisharp™ (zeaxanthin) for improved vision in healthy people. Press release, DSM Nutritional Products Inc., Parsippany, N.J., Sept. 4.
Durga, J., van Boxtel, P.J., Schouten, E.G., Kok, F.J., Jolles, J., Katan, M.B., and Verhoef, P. 2007. Eff ects of 3-year folic acid supplementation on cognitive function in older adults in the FACIT trial: A randomized, double-blind, controlled trial. Lancet 369: 208-215.
Orafti. 2007. Press release. Beneo™Synergy1 improves calcium absorption, for stronger bones. Press release, Orafti Active Food Ingredients, Malvern, Pa., Feb. 16.
Richer, S., Stiles, W., Statkute, L., Pulido, J., Frankowski, J., Rudy, D., Pei, K., Tsipursky, M., and Nyland, J. 2004. Double-masked, placebo-controlled, randomized trial of lutein and antioxidant supplementations in the intervention of atrophic age-related macular degeneration: The Veterans LAST study (Lutein Antioxidant Supplementation Trial). Optometry 75: 216-230.
Schalch, W., Cohn, W., Barker, F.M., Köpcke, W., Mellerio, J., Bird, A.C., Robson, A.G., Fitzke, F.F., and van Kuijk, F.J.G.M. 2007. Xanthophyll accumulation in the human retina during supplementation with lutein or zeaxanthin–The LUXEA (Lutein Xanthophyll Eye Accumulation) study. Arch. Biochem. Biophys. 458: 128-135.
Wang, S., Laverty, S., Dumitriu, M., Plaas, A., and Grynpas, M. 2007. The eff ects of glucosamine hydrochloride on subchondral bone changes in an animal model of osteoarthritis. Arthritis Rheumatism 56: 1537-1548.