The need for innovation is insatiable and is driving nearly every company. What many companies don't realize is that by simply opening doors to external resources and expertise that complement, enhance, or accelerate the work already taking place, an organization may uncover the product or technology that will take it to the next level.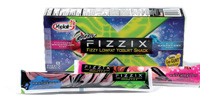 This concept of open innovation can provide a spectrum of collaboration opportunities: sharing technologies more effectively internally, partnering more closely with key suppliers, and finding new business partners in entirely different industries. Companies should consider technology and equity licensing, finished-product sourcing, joint development work, the use of experts to solve technical problems, and other potential business enablers to augment internal innovation efforts.
Though the concept of open innovation is still gaining momentum in the food industry, it is not an entirely new strategy for other industries. For years, technology and pharmaceutical companies have been using incubators and other external capabilities to stay ahead of the steep innovation curve. Eventually, the model spread to other sectors as companies realized that the only way to keep pace in an increasingly competitive and dynamic marketplace was to challenge the traditional model of sourcing innovation internally. No one company has a monopoly on all the talent in the world; and increasingly, some of the most exciting advances are coming out of smaller, nontraditional organizations, perhaps in adjacent industries. In fact, we believe the next big advance that will reshape the food industry has already been invented by someone outside the company, and our goal is to be the first to find it.
Of course, it is one thing to subscribe to the idea of using external capabilities, and another to actually identify the right resources. As open innovation has gained ground, so too have numerous businesses specializing in connecting large companies, like General Mills, with innovation resources around the globe. Some examples include technology matchmakers and marketplaces such as NineSigma, yet2.com, YourEncore, and InnoCentive. In addition, there are scouts, brokers, online search tools, and networks that can help identify new resources and build networks that allow outside influences to contribute to a culture of innovation.
Open Innovation at General Mills
In spring 2005, General Mills identified open innovation as a key strategic priority and formed a cross-functional team charged with identifying and implementing external innovation enablers. The General Mills Worldwide Innovation Network (G-WIN) team serves as the primary point of contact for our business teams seeking external capabilities. The team maintains a strong connection to these business teams to understand their strategic plans and key needs. It uses those criteria to search for patented and patent-pending technologies and commercialized products that have application for General Mills' various brands and businesses.
--- PAGE BREAK ---
The G-WIN team also manages a set of resources and tools to help identify new opportunities and to solve technical challenges. And in addition to proactive searching, the team also reviews technologies submitted via an online portal on the G-WIN Web site, www.generalmills.com/win.
Over the past few years, the team has proven to be a key resource and growth accelerator for the company. However, our open innovation effort does not just focus on bringing in new partners. We recognized early on that there were significant opportunities in applying the concept of open innovation to create more strategic relationships with some of our core suppliers. In fact, many of our recent product introductions—including Fiber One® bars, Reduced Sodium Progresso® soups, Yo-Plus™ yogurt, and Green Giant Bites™—can be traced back to collaborations with these key partners. Green Giant Bites are breaded, baked nuggets filled with vegetables, butter, cheese, and/or sauce.
A successful example of a joint development was collaboration with one of our equipment suppliers to create a novel thermoelectric cooler technology. This type of cooler is used to help companies gain secondary in-store displays for refrigerated products, and it is key for our Pillsbury dough products during the peak baking season. Traditional coolers are expensive to run and inconvenient for retailers to use. In addition, previous coolers were not user friendly for retailers; the coolers utilized either "blue ice" and had to be rolled back into the freezer each night to re-freeze the cooling packs or the units were too cumbersome and required dedicated electrical outlets, which most often had to be custom-wired for retailers.
The new thermoelectric coolers we developed with our partner, who brought expertise in refrigeration, uses a standard electrical outlet, does not use refrigerant gases, requires no maintenance, is lightweight, and is made of recyclable materials. The thermoelectric technology also allowed for the ability to ship the coolers through more affordable delivery systems at a fraction of the costs vs a traditional refrigerated system. All of these factors resulted in higher retailer participation in our holiday merchandising. And for our partner, the joint venture resulted in its ability to apply the same technology to grow its business in other categories.
--- PAGE BREAK ---
Open innovation can also create entirely new technology platforms with new consumer benefits. That was the case with Go-Gurt Fizzix™, a carbonated yogurt launched late last summer. After exclusively licensing a product and process patent from Brigham Young University, we combined their intellectual property with our deep expertise in yogurt development and manufacturing to introduce a first-of-its-kind product. While BYU had manufactured small batches of carbonated yogurt for sale in its on-campus dairy store, the Yoplait team was faced with the daunting task of carbonating a product manufactured on a non-pressurized line and packed into flexible packaging. The team explored novel methods for efficiently introducing CO2 into the product stream and modified fillers and packaging equipment, all while working closely with the FDA to demonstrate that this new process was safe and sanitary. Go-Gurt Fizzix brings a new level of fun to this line of healthy, portable snacks and creates a win–win situation for moms and kids.
With increased speed-to-market capabilities and limited capital investment, open innovation allows General Mills a greater level of experimentation in bringing products to market with a lower level of risk. When we wanted to test consumer interest in a real fruit bar under our Nature Valley brand, we sourced the product from an external supplier who had existing capabilities. This enabled us to get our product on store shelves quickly and to gain valuable in-market learning without necessitating significant investment with physical plan assets. The only work General Mills did with the partner was to optimize the flavors of the bars.
While the benefits of open innovation are clear to General Mills and our existing partners, we recognize that for an entrepreneur, the idea of taking your innovation and sharing it with someone else—let alone a large corporation—can be an intimidating, if not daunting, task. Which company would be the best partner? How do you ensure that you're protected from a legal perspective? How will you benefit?
Tips for Entrepreneurs
There are several variables to consider when venturing into this type of partnership. Based on General Mills' experience in working on a wide range of projects with partners of all sizes, we have identified the following nine tips for entrepreneurs seeking to develop a successful partnership with a larger company.
1. Create a differentiated opportunity. Articulate the unique and proprietary aspects of your product. How is it different from or better than anything else on the market? Is there an opportunity to be first to market with a breakthrough new product? Explaining the unique benefits of your innovation up front will give the company a reason to take a closer look at your proposal.
--- PAGE BREAK ---
2. Test your innovation. Develop a pedigree for the product. You will be ahead of the game if you are able to get your innovation into the hands of its end user. This will allow you to speak to the in-market performance and the consumer or retailer reaction. Some of our partners, for example, came to us with insights from selling their products on the Internet, in small regional grocery chains, or on college campuses. That learning can go a long way toward helping a company understand the unique consumer benefits of your product.
3. Be selective. Focus on your lead candidate and avoid courting multiple partners at once. A company wants to know you are committed and willing to work together to ensure that the opportunity will produce competitive advantages in the marketplace. And remember that most companies want to create relationships for the long term. Take the time and do it right.
4. Find a contact to be your champion. Navigating the politics and processes of a large corporation can be challenging. Having a tour guide is very helpful. For example, the key contact at General Mills will be a member of the G-WIN team. The team is always available to answer potential partners' questions about our organization, our processes, and partnerships in general.
5. Do your homework on the potential partner. Use available public information to educate yourself about your potential partner's lines of business, key strategies, industry, and competitors. Also familiarize yourself with the economics of the industry so you are well-versed in the financial aspects before getting into any conversations about important details such as licensing fees. For example, potential partners can obtain company background and information on our approach to external partnerships from a video located on our G-WIN Web site.
6. Connect the dots. Make the connection between your proposed innovation and the company's business model and brand. For which product platform or division do you envision it to be a good fit? How would this help the company's bottom line?
7. Demonstrate that you can deliver. Describe your team's experience in the industry. Prove that your product is scalable to the volume demands of the partner's business. Have any claims you make about the product validated (e.g., health claims), and be sure to speak to the company's priorities. For General Mills, food quality and safety are important, and our company wants to know you share the same values. If you do not have the expertise in a certain area—manufacturing, safety, etc.—don't be afraid to tap outside consultants to develop those capabilities within your operation.
8. Have a business model in mind. Communicate the type of opportunity you are looking for, but stay flexible. Often, it makes the most sense to start with a smaller opportunity and then grow that into a broader, deeper partnership.
9. Part on good terms. If either or both companies in the partnership decide to pass on an opportunity, walk away gracefully and leave the door open to future collaborations. Often it is just a matter of timing—the best opportunity for collaboration may not be the first proposal, so maintaining rapport is an important element of eventual success.
Open innovation is an emerging trend, so be on the lookout for opportunities to grow your business through this type of joint venture. Regardless of whether you are in the food industry or another trade, stay mindful of the above suggestions and you will be well-prepared to enter into a mutually beneficial partnership with another company.
Peter Erickson , a member of IFT, is Senior Vice President of Innovation, Technology & Quality, General Mills, 1 General Mills Blvd., Minneapolis, MN 55426 ([email protected]).