The stars were out in full force at the IFT Annual Meeting & Food Expo® in Anaheim, Calif. Not the usual handsome leading men or beautiful starlets. No, these featured actors were the starches, flavors, sweeteners, oils, and others playing the roles of flavorings, thickening agents, antimicrobials, and so much more in many of our favorite foods and beverages coming to a store near you.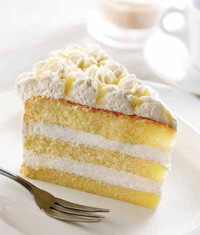 Some perennial crowd pleasers like whey protein and oils continue to be reinvented to provide the best functional performance available. Waiting in the wings for their breakout performances are newcomers like a high-purity stevia extract and exotic fruit flavor combinations.
These new arrivals to the ingredients stage, as well as the established players, will get a chance to show their functional chops in starring roles in such trends like "Natural Progression," "Novel Niches," and "Balancing Act."
These and seven others round out the Top 10 Trends as compiled by Innova Market Insights, Duiven, the Netherlands (phone +31-26-319- 0650, www.innovadatabase.com). In response to consumer interest in foods free from synthetic ingredients, product developers are formulating with naturally derived ingredients and therefore are making product claims like "no artificial colors, flavors, or preservatives" and "natural."New ingredients positioned to assume the role of "natural" include a ferment derived from various selected food cultures, colorings derived from fruits and vegetables, and ethnic-inspired flavors.
Both youth and experience will team up in "Novel Niches" showing how novel ingredients combined with classic standards can produce a product to meet the ever-evolving tastes of consumers around the world. Character ingredients such as flavors are particularly suited for this role, but others like delivery systems and texturizers will act in supporting roles in the development of high-end and specialty productions.
Finally, health and pleasure will intersect to create products that allow for "permissible indulgence" and products that consumers perceive as "less bad" for them. Here, the emphasis will be on reducing sodium, calories, or sugar with such ingredients as flavor enhancers and high-intensity sweeteners. Most importantly, the finished product not only needs to be healthful but also tasty to meet the expectations of discerning critics.
The current recession is the central storyline in "Trading Down and Up," a gripping tale of how cash-strapped consumers are purchasing private label brands more than ever and learning that these products are not the same-old "generic" brands of years past. Many private label products equal their brand name counterparts in taste and quality but beat them on price. There is plenty of selection of private label products too, from gourmet, upscale offerings to organics. While consumers are drifting away from brand name products to get a better price with private label brands, they are actually getting quality products for less money.
As with any production, all of the players need to be at the top of their game and work together to ensure a critical success. No divas allowed! What follows is a wrap-up of some of the stars of the IFT Food Expo just waiting for their chance to shine in products coming to a store near you.
--- PAGE BREAK ---
Leavening System Takes Center Stage
Clabber Girl Corp., Terre Haute, Ind. (phone 812-232-9446,
www.clabbergirl.com
), introduced a line of formulation ingredients under the
InnovaPhase
™ line. The ingredients have been developed to meet the needs of bakers looking to improve various attributes of baked goods through the use of a proprietary multi-phase encapsulation release system. In the first phase, the active ingredient is released during mixing. In the second phase, the active ingredient is released when heat is applied. Usually, encapsulated ingredients are released when heat is applied, as in baking in an oven. If this heating stage is short, there is a possibility that little or no encapsulate will melt, and therefore, the encapsulated ingredients will not be released. The two-phase release system solves this, said the company.
InnovaBake™ Encapsulated Leavening Systems, which include encapsulated sodium bicarbonate or encapsulated powdered shortening, enhances leavening and allows bakers to control the reaction of the active ingredients and the specific time that they are released. InnovaYield™ Leavening System, which includes encapsulated dough conditioner, is used in frozen batter or dough. A lipid coating protects the leavening agent. InnovaFresh™ Encapsulated Fumaric Acid extends shelf life, improves bread height and interior crumb texture, and improves the appearance of tortillas. InnovaFree™ Sodium Free Baking Powder helps to reduce sodium by up to 50% while still maintaining comparable taste and texture properties.
Combining Taste and Health
Frutarom, Haifa, Israel (phone +972-4-8462462, www.frutarom.com), featured ingredients in healthy-yet-tasty beverage prototypes. A Latin American-inspired drink was formulated with Orange-Citrus Punch and Pineapple-Guava flavors. A stevia extract was used to sweeten an organic drink. Iced coffee beverages were available in Café Mocha and French Vanilla flavors. A vitamin-infused sports drink was fortified with coenzyme Q10 and omega-3 fatty acids.
In March 2009, Frutarom Industries Ltd. acquired Flavor Specialties Inc. "The integration of FSI was a strategic move that will strengthen our position in the U.S. market, specifically in the beverage market," said Rafi Friedman, President of Frutarom.
Fruit Flavors Shine in One-of-a-Kind Beverages
Beverage prototypes featured six new flavors from Blue Pacific Flavors Inc.'s, City of Industry, Calif. (phone 626-934-0099, www.bluepacificflavors.com), hortRealfruit™ true-fruit flavor technology. The flavors were developed through a partnership between Blue Pacific Flavors and Plant & Food Research NZ (formerly HortResearch), whereby Blue Pacific has exclusive access to Plant & Food Research's entire database of volatiles and aromas from fruits from around the world. The company uses this information to develop new fruit flavors that the company reports are "true to the taste of the original whole fruit."
The new flavors are Pomegranate, Raspberry, Blueberry, Black Currant, Strawberry, and Karaka Blackberry, and these and other flavors were formulated into a variety of beverages. Mandarin Sanguino Granita™ featured Sanguino Blood Orange flavor; Starfruit Orange Lemonade™ contained Natural Starfruit WONF, Sunripened Orange, and Lemon flavors; Superfruit Mocha Granita™ was an espresso coffee with cream formulated with the new hortRealfruit Karaka Blackberry; Sparkling Oceania Pacifica Apple™ juice drink contained a blend of sweet gala apple top notes with Braeburn apple's tart pear-like acidity; New Zealand Blueberry Yogurt Drink™ was formulated with the new hortRealfruit Blueberry; Havana Espresso Con Leche™ featured proprietary espresso coffee concentrates; New Zealand Lemon Zest C-200™ drink had 200% vitamin C with 10% juice; and hortRealfruit Berry Energy Shot contained 25% juice fortified with taurine, caffeine, and vitamins.
Some of these beverage prototypes were formulated with Blue Pacific's A-liminate™ flavor modifier for use in beverages that are sweetened with the stevia extract rebaudioside A.
--- PAGE BREAK ---
Ingredients Hold Functional Promise
Several divisions of SunOpta, Bampton, Ontario, Canada (phone 905-455-2528, www.sunopta.com), showcased prototypes that featured a variety of ingredients that solve formulation challenges.
To highlight the functional and health benefits of soybeans and sunflower ingredients, SunOpta Grains and Foods Group provided samples of nutritional bars made with roasted soy bits. Because the company does not use chemical solvent extraction or harsh processing techniques, it said that it can produce roasted, toasted, or milled soybean ingredients that do not have bitter off flavors. The company also provided information about its high-oleic sunflower kernels, which can be oil roasted, dry roasted, honey roasted, and flavored.
Other prototypes highlighted SunOpta Ingredients Group's fiber ingredients. These included whole-wheat crackers with Barley Balance Beta-glucan Concentrate, cocoa nutrition bars with MultiFiber™ 1100, espresso chocolate chip muffins with MultiFiber 1210, and high-fiber chocolate chip cookies with Canadian Harvest® Oat Fiber. In addition to health benefits such as promising to lower cholesterol, promoting satiety, and providing dietary fiber, the Barley Balance ingredient is said to be stable under most food processing conditions such as freezing, thawing, and extended frozen storage; baking; and heating. It also shows stability in a pH range of 3–8. What's more, the ingredient is supposed to mimic the mouthfeel of fat, making it a useful fat replacer in applications. MultiFiber ingredients are blends of insoluble and soluble fibers that provide the health benefits of both types of fiber. Just as important, the ingredients offer some beneficial functional attributes, including moisture retention, shelf life retention, calorie reduction, and texture improvement. Not only does Canadian Harvest Oat Fiber enhance texture, improve moisture retention, and extend shelf life, it also adds strength and flexibility to fragile baked goods and snacks.
More Than a Beverage
For centuries, people have enjoyed tea as a refreshing beverage that also affords health benefits. On menus and in stores in the United States, tea is being used as an ingredient in finished foods, particularly dessert applications.
Matcha green tea powder from AOI Tea Co., Huntington Beach, Calif. (phone 714-841-2716, www.aoitea.com), is one such tea. Traditionally consumed during Japanese tea ceremonies, matcha is used to add a mild, grassy flavor and vivid emerald green color to ice cream, yogurt, cakes, confections and chocolate, smoothies, pasta, and cereal and energy bars. New leaves are handpicked, steamed, and dried, and then ground by granite stone mills. Picking only new leaves deprives them of sunlight, making them thinner and producing a deep green color.
The company served samples of Matcha Green Tea Ice Cream, Matcha Green Tea, and Nestle KitKat with a matcha green tea coating, and it also shared information about formulating other applications with matcha green tea powder. AOI offers several varieties of matcha green tea as well as blends like Matcha with Chlorella, Matcha & Gymnema, Matcha with Collagen, and Sweet Matcha. The first three contain ingredients that are said to provide additional health benefits. The Sweet Matcha is blended with sugar for use in smoothies, bakery applications, and iced tea.
Ferments Control Microbes
Purac America Inc., Lincolnshire, Ill. (phone 847-634-6330, www.purac.com), offered several ingredients that address various food safety concerns. A ferment derived from various selected food cultures, PuraQ™ Verdad RV75 can be used in food products to control mold, yeast, and spoilage bacteria. This liquid fermentation ingredient contains organic acids, peptides, and residual sugars. According to the company, the ingredient can be labeled as cultured sugar and may help reduce or eliminate the need for chemical preservatives. It is especially useful in refrigerated and acidified food products with a pH around 5 such as deli salads, dips, spreads, sauces, and dressings.
--- PAGE BREAK ---
Two ferments—PuraQ Verdad NV15 and PuraQ Verdad NV55—are said to inhibit a wide range of pathogens in meat products. NV55 has been shown as an effective antimicrobial against Listeria monocytogenes in both cured and uncured meat and poultry products and NV15 works to inhibit L. monocytogenes in cured products.
Another ferment derived from selected food cultures that is used to control microbial activity in meat products is PuraQ Verdad NV10. The company said that the ingredient is label-friendly and can be labeled as cultured corn sugar.
Keeping Trans Fats at Bay
Bunge North America, St. Louis, Mo. (phone 314-292-2000, www.bungenorthamerica.com), showcased several ingredients designed for use in zero trans fat-free applications. Its Donut Fry NT™ shortening is specifically developed for frying donuts and is said to offer zero grams of trans fat per serving, excellent flavor profile, and reduced powdered donut sugar and glaze disappearance.
Nutra-Clear HS™ is said to provide the functionality of liquid oil while maintaining the stability of a hydrogenated product. This omega-9 oil has zero grams of trans fat, enhanced oxidative and flavor stability, and a high level of monounsaturated fat. According to the company, food manufacturers using the ingredient can remove "hydrogenation" from package labels and reduce the need to add antioxidants. What's more, manufacturers reportedly can use the ingredient with a variety of solid fats to maintain the functionality and taste of baked goods with improved health benefits.
Grapes: Not Just For Juice
Grapes, like many fruits, add color, flavor, and nutrients to foods and beverages. San Joaquin Valley Concentrates, Fresno, Calif. (phone 559-458-2578), highlighted grape ingredients and the functional benefits they provide.
Cold Pressed Grape Seed Oil is produced by pressing the seeds slowly at low temperatures. It has a mild nutty taste and is ideal for frying and sautéing and for use in salad dressings. Grape Seed Flour is made by separating the seeds of California wine grapes from pomace used in winemaking. The seeds are dried, processed, and pressed to remove all of the moisture and fatty acids from the seeds. The resulting pressed cake is milled into a fine flour. The flour is gluten free, making it ideal for use in foods developed to meet this dietary need.
Mantrose-Haeuser Opens Facility
Matrose-Haeuser Co., Westport, Conn. (phone 203-454-1800, www.mbzgroup.com), has opened a new manufacturing facility for its food-grade coatings in Menomonee Falls, Wis. Its business partner, Avoca BioProcessing Inc., will produce the majority of Mantrose's liquid coatings in the confectionery, food, pharmaceutical, and agricultural industries.
A joint venture of Mantrose-Haeuser and the U.S. Dept. of Agriculture called NatureSeal Inc., Westport, Conn. (phone 203-454-1800, www.natureseal.com), announced plans to expand the marketing of its NatureSeal® treatments for fresh-cut produce in the Asia-Pacific region. The formulation is a proprietary blend of Generally Recognized as Safe (GRAS) vitamins and minerals used to maintain the original texture, flavor, and appearance of many fresh-cut fruits and vegetables for up to 21 days. The NatureSeal line is allergen free, sulfite free, and kosher certified.
Showcasing the Potential of Grains
Briess Malt & Ingredients Co., Chilton, Wis. (phone 920-849-7711, www.briess.com), introduced two BriessBlend™ multigrain blends to its line of grain and starch-based ingredients.
A blend of fine particles of wheat, brown rice, oats, barley, and rye, BriessBlend Whole Grain Fine allows product developers to add multigrains to sheeted crackers, tortillas, and snack foods. The other ingredient, BriessBlend Multigrain combines larger particles of soft red wheat, rye, triticale, and pearled barley and can be used in baked goods, crackers, snack foods, and others. The larger grind of the particles allows for particle identity.
--- PAGE BREAK ---
These two ingredients are multigrain blends of the company's line of Insta Grains® ingredients, which are pregelatinized grains with a reduced cook time. Insta Grains can be incorporated directly into the dough whereas other grain ingredients need to be soaked or precooked.
A toasted flake can increase the multigrain content and boost eye appeal and flavor of baked goods, granola bars, cereal, and snack foods. Made from 100% brown rice, Organic Insta Grains Brown Rice Thick Flakes, Toasted do not need to be soaked or precooked, and they maintain particle identity in the finished food product. The ingredient can be used topically or as an inclusion.
The company's Black Malt is available as USDA Certified Organic. The malted barley ingredient has the same characteristics as the non-organic version and is available as a free-flowing flour as Organic Baker's Black Malted Barley Flour #6290. Use small quantities of it to adjust the color in beer and foods such as baked goods, snack foods, and dog biscuits without affecting flavor.
The company distributed samples of its BriessBlend Whole Grain Fine, BriessBlend Multigrain, Malted Milk Shake Powder, and Roasted Barley Preground natural grain substitute for roasted vegetables.
Experts Share Stevia Extract Information
Two leading experts on the stevia extract rebaudioside A said that flavor modifiers will still need to be used when formulating with the extract depending on the finished application, purity level of the extract, and how much sugar to replace. In some applications like confectionery, the extract must be used with a bulking agent to replace the bulk of sugar, explained Varuzhan Abelayn, Corporate Vice President R&D and Process Innovation, PureCircle, and Sidd Purkayastha, Technical Director, PureCircle USA. At a press conference organized by PureCircle USA, Florham Park, N.J. (phone 866-960-8242, www.purecircle.com), they also provided information about the processing of stevia. They noted that about 90% of stevia is sourced from China and that with the expected demand for rebaudioside A, suppliers must diversify their sourcing.
Whey Proteins Showcased
Whey protein has many functional benefits in food and beverage products such as improved viscosity and gelling properties. Grande Custom Ingredients Group, Lomira, Wis. (phone 920-269-7188, www.grandecig.com), showcased several whey protein ingredients. Grande Bravo 200 and Grande Bravo 250 need to be heated to 165°F to get the desired viscosity and gelling properties, and both provide a smooth, gel-like creamy texture. Grande Bravo 300, Grande Bravo 500, and Grande Bravo 550 require water but no heat to achieve viscosity and provide a heavy, creamy mouthfeel. Grande Bravo 510 provides a medium amount of viscosity and a slick mouthfeel. Grande Bravo 600 will bind water and achieve a high viscosity without heating.
Dairy's Functionalities Highlighted
Dairy ingredients like whey protein concentrate, dairy protein concentrate, whey protein isolate, dairy protein crisps, and cheese offer functionality and health benefits to food and beverage products. Fonterra (USA) Inc., Chicago, Ill. (phone 847-928-1600, www.fonterra.com), highlighted some of these ingredients in prototypes like nutrition bars.
--- PAGE BREAK ---
To formulate clear beverages that contain protein, the company offered whey protein isolate in its ClearProtein™ line. These ingredients have a neutral flavor and high clarity, and are stable in clear beverages.
Ingredients in Fonterra's PowerProtein™ line address taste and texture challenges in formulating nutrition, sports, and cereal bars. PowerProtein 515 Whey Protein Concentrate can be used at high levels, is said to be less chewy than standard whey ingredients, and provides the bar-softening qualities of whey protein hydrolysate without the associated flavor issues. PowerProtein 4861 Milk Protein Concentrate reportedly makes soft bar dough more manageable without causing hardening issues. PowerProtein 4857 Milk Protein Concentrate is said to provide a similar initial texture to calcium caseinate but does not harden to the same extent over time. PowerProtein4862 Milk Protein Concentrate provides emulsification and whipping performance to applications.
An alternate-make Cheddar cheese, Cheddarplus, is made to ensure that there is no protein breakdown or flavor development during maturation. This ingredient is said to provide more structure in processed cheese; higher moisture and yields; higher quality regarding peelability, wrapper separation, and resistance to temperature stress; increased chill-roll speeds; and direct protein reduction.
Soybean Oil Boasts High Oleic Content
Qualisoy, St. Louis, Mo. (phone 314-579-1583, www.qualisoy.com), presented information from DuPont business Pioneer Hi-Bred about the next generation of soybean ingredients.
One such ingredient, Plenish™, is a nutritionally enhanced oil said to have the highest oleic content in soybeans under commercial development.
"High-oleic soybean oil is a perfect fit for food companies looking to meet consumer demand for zero trans fats with a functionally superior oil that offers high oxidative and heat stability," said Susan Knowlton, a scientist with DuPont. "Plenish high-oleic soybean oil provides the stability and performance of partially hydrogenated oil without the trans fats and lower saturated fats."
The company reported that Plenish contains about 80% oleic acid, the benefit of this being that the oil is more stable in frying and food processing applications. It can be used alone or in combination with other oils to customize taste and optimize cost and functionality.
The Canadian government in May 2009 granted regulatory approval to Plenish. The Food and Drug Administration has completed its review of Plenish earlier this year, and the U.S. Dept. of Agriculture is currently reviewing it.
Sweet Treats Possible with Stevia Extract
A new stevia extract sweetener, Enliten®, from Corn Products International, Westchester, Ill. (phone 800-443-2746, www.cornproducts.com), is about 300 times sweeter than sugar and does not contribute to the caloric content of the finished product. It is stable in low pH environments and high temperature conditions, making it useful in soft drinks, confectionery, dairy, baked goods, breakfast cereals, tabletop sweeteners, and other applications.
The company showcased this sweetener in Sugar-free Hard Candy in Peach-Mango, Piña Colada, Tangerine, and Watermelon flavors and Strawberry-banana–flavored No-sugar-Added Gelato. The candy also included Hystar® 3375 polyglycitol syrup that contains maltitol and high molecular weight polymers. One important feature of this ingredient is that it improves processing viscosity and crystallization control for better appearance, clarity, flavor release, processing, and cost control. In addition to Enliten, the gelato was formulated with Erysta™ crystalline erythritol, which the company combines with other polyols and/or sweeteners as part of its Erysta Performance Systems. Benefits of this are improved sweetness, mouthfeel, and body as well as masking of off flavors.
--- PAGE BREAK ---
The company highlighted some of its other sweeteners as well. Tiramisu-flavored Reduced-sugar Gelato contained Maltisweet® IC Maltitol Syrup, which is used as a replacement for sucrose and corn syrup solids in no-sugar-added and reduced-sugar ice cream and dairy applications. Products formulated with this ingredient are said to have similar sweetness, freeze point depression, and shelf life as full-sugar products. Various sweetener blends can be developed, as demonstrated in a Raspberry Salad Dressing containing a blend of corn syrup, high fructose corn syrup, and sucrose.
Sweeteners are not the only ingredient offered by the company; it highlighted some of its starch ingredients too. A breakfast bar was formulated with Expandex® modified tapioca starch, which creates a moist and expanded crumb and improves food's crispy texture in bakery applications. Tangy BBQ Sauce contained Snowflake® 6704 modified starch for acid and shear stability and a smooth texture.
Flavored Cranberries Tempt the Taste Buds
A BBQ-flavored dried cranberry? How about cinnamon? Maple? Atoka Cranberries Inc., Manseau, Quebec, Canada (phone 819-356-2001, www.atoka.qc.ca), offered information about its flavored dried cranberries available in these and other flavors such as Orange, Cherry, Strawberry, Raspberry, Lemon, Blueberry, Apple, Pomegranate, Grapefruit, Papaya, and Mango. It explained how food formulators could add these cranberry ingredients as well as others to foods and beverages for color and flavor. Cranberry ingredients include single-strength juice, juice concentrate, dried and fresh, and fibers and seeds.
Savor the Possibilities
To add a savory, meaty, or umani flavor to food products, use yeast extracts and HVPs. Savoury Systems International Inc., Branchburg, N.J. (phone 908-526-2524, www.savourysystems.com), highlighted its lines of yeast extracts, savory topnotes, and HVPs. It also provided information about Savorganic™, a line of certified organic yeast extracts in powder and paste forms.
High Purity Stevia Extract Sweetens Palate
Blue California, Rancho Santa Margarita, Calif. (phone 949-635-1991, www.bluecalingredients.com), offered its Good & Sweet™ rebaudioside A stevia extract at 97% and 99% purity. The Food and Drug Administration in December 2008 issued a non-objection letter of GRAS self-affirmation status for another company's rebausioside A stevia extract at 95% purity level. Blue California emphasized that its Good & Sweet ingredient meets or exceeds the 95% purity level specification for stevia extracts established in June 2008 by the Food and Agriculture Organization/World Health Organization's Joint Expert Committee of Food Additives.
The Next Big Hit
The lights have dimmed, the red carpet rolled up, and the box office closed. Another IFT Food Expo has come and gone. As presented in this article, attendees to this summer's latest blockbuster were entertained, enlightened, and educated by eye-popping prototypes and intense discussions about product development. Now, inspired food technologists have the tools to create their own "production" using newly developed oils, flavors, sweeteners, fibers, and many others. These stars of the IFT Food Expo are definitely ready for their closeup.
Karen Nachay is Associate Editor, Food Technology magazine ([email protected]).
--- PAGE BREAK ---
Sampling the Expo
Taking It to the Street
Innova, Lombard, Ill. (phone 630-928-4800, www.innovaflavors.com), featured its version of a Mexican street food favorite: Braised-flavored Pork Carnitas Taco. The taco was served on a warm corn tortilla and drizzled with a choice of Red Pepper & Lime Mole, Cilantro Jalapeño Cream, or Cascabel Citrus Corn Sauce. All of these were formulated with various Innova flavorings. The carnitas featured UltraClean Natural Braised Pork Flavor #118-0019, an ingredient that is made from natural flavor, rendered pork fat, and salt. The mole featured Natural Epazote Flavor #018-3909, the cream was made with Natural Jalapeño Flavor #018-5600 and Natural Lime Flavor #018-5003, and the corn sauce contained Natural Cascabel Flavor #018-5155.
---
Sampling the Expo
Savory Flavors Accent Prototype
David Michael & Co., Philadelphia, Pa. (phone 215-632-3100, www.dmflavors.com), highlighted a variety of its flavors in sweet and savory prototypes. Its Soup & Salad Savory Side Bars featured Caramelized Onion, Garlic Butter Herb, or Black Pepper Parmesan flavors. First developed for the company's 2008 Innovation Roadshow, the bars are formulated to crumble with only a slight amount of pressure and have a dry and crisp texture. The company's Creamy Sweet Onion Vanilla Dip was the perfect accompaniment to the bars but it also works well as a dip for vegetables, a sauce for grilled seafood, and a salad dressing. To quench your thirst, a Yumberry Rooibos Tea Slushie showcased the smooth, sweet taste of rooibos tea along with the sweet-tart flavor of yumberry.
---
Sampling the Expo
One Bite at a Time
A Pastry Bite featured Beef Casserole Flavor #443038, Beef Stew Flavor N&A #445025, and Beef Bouillon Flavor Natural #319594 from Gold Coast Ingredients Inc., Commerce, Calif. (phone 323-724-8935, www.goldcoastinc.com). The puffed pastry filling was flavored with these ingredients and made with tofu, potatoes, vegetable broth, butter, salt, and white pepper.