That "Hollywood of Food Ingredients," the 2009 IFT Annual Meeting and Food Expo®, brought out the red carpet for a number of new ingredient concepts and approaches. These developments may help influence the future of food formulation, as well as possibly change the language or script that traditional developers have long used.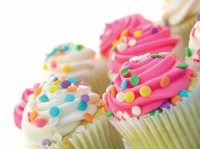 On the show floor, I heard exhibitors using—and possibly coining— different terms to describe the emerging trends that their prototype concepts were addressing. For example, "permissible indulgence" referred to an approach where formulations are created that appeal to a sense of indulgence but utilize healthier or better-for-you components. The word "permissible" sort of adds a naughty but nice connotation to these formulations.
Another term I eavesdropped on was "stealth health," which suggests an approach where better-for-you components are incorporated into a formulation without actively marketing their health aspects. Instead of health being the centerpiece, functionality and organoleptic properties such as taste, texture, and appearance are emphasized. Such an approach may be especially useful in the formulation of foods for children, where parents may recognize the potential health benefits of the product without having their kids turned off by its components.
Still another term I heard was "diabetic friendly"—products being developed that may help address that particular health issue. Ingredients such as proteins, whole grains, resistant starches, fruits and vegetables, and sweetener alternatives are some examples that can increasingly provide formulators with assistance when developing products for individuals needing to control their blood sugars.
Of course, the common denominator for these approaches—whether you're developing a less guilty "guilty pleasure" or trying to "sneak in" a healthy component into a mainstream product that previously did not have that component, or finding ways to formulate products for people with a specific health need—is that up front these formulations have to taste good, have to provide the right texture, and have to look appealing. Not always easy for rising stars or, for that matter, established box office draws.
To accomplish this, however, ingredient suppliers are promoting increasingly sophisticated methods. Instead of taking a trial-by-error approach, food formulators can make use of computer programs that target the precise texture needed in a reformulated product. Virtual kitchens can provide assistance in online product development. New instruments are being used which can facilitate the development of biological ingredients and help to improve industrial and food-related fermentation processes. And with the assistance of culinary experts, international flavors and ingredients are being utilized, recreating the whole concept of what "better-for-you" foods mean.
If Oscars could be given out to food ingredients, I suspect we would see an assortment of winners at this year's show. Some potential candidates might be stevia-based sweeteners, whole-grain blends, flavor modification systems, new texturizers, and a broader range of natural colors. Through their utilization, products are being created that offer better taste, texture, appearance, and quality—and these same products provide potential health benefits that may eventually have a bigger impact on our overall health.
--- PAGE BREAK ---
Interestingly, over the years, we've heard formulators say that they are using ingredients that create a healthier or "better-for-you" product without compromising its taste, texture, or functionality properties. And there was certainly nothing wrong with that approach—with putting health as the centerpiece of the formulation. However, some of the new ingredient developments included in this article suggest that an alternative approach may also be possible. That would be to utilize ingredients that create a product with better taste, texture, or functionality without compromising its inherent or potential health benefits.
A slight shift in emphasis? Perhaps. But by doing so—by creating that exotically flavored yogurt; that tasty pasta with whole grains; that ethnic-inspired salad that is a good source of fiber; that tea-flavored, low-fat frozen dessert; that dual-textured snack that incorporates a nutritious bean powder; that children's drink blending fruits and vegetables with a natural color; or that nutritious Thai entrée that balances meat proteins with vegetables—the food industry may actually get a larger segment of consumers to eat more healthfully.
And, of course, if you're able to accomplish that, you can gradually or subtly (some might even say sneakily) address the major health challenges of our time—those, for example, involving obesity, diabetes, heart disease, and so on.
Let's now roll the film and see what kinds of ingredient developments were addressed at this year's IFT Annual Meeting and Food Expo. Hopefully, you'll give quite a few of them a "thumbs up." And you won't have to wait long for a sequel. Directly following this article, Karen Nachay will continue the ingredients coverage with her report.
'Permissable Indulgence' Permitted
Traditional foods such as macaroni and cheese, ice cream, or salad dressings were given flavorful (and healthful) twists by Dairy Management Inc., Rosemont, Ill. (phone www.innovatewithdairy.com), utilizing various value-added dairy ingredients. These ingredients, which included yogurt powders, whey proteins, low-fat cheeses, and nonfat dry milk, helped to create prototypes that demonstrate the emerging concept known as "permissible indulgence."
As suggested by the phrase, these formulations are both indulgent and healthful, made with a combination of ingredients that can provide nutritional or better-for-you benefits without compromising taste, texture, and appearance. The word "indulgence" here can help attract consumers to a pleasure or comfort food that they have no reason to feel guilty about.
Let's start with macaroni and cheese, probably one of the most popular comfort foods of all time. A flavorful twist on the traditional comfort food, Pepper Jack Mac & Cheese (made with reduced-fat pepper jack cheese) trims the fat without sacrificing flavor or performance. The prototype is said to contain 48% less fat than the regular version, with fat being reduced from 23 to 12 g per serving. Other dairy ingredients in the formula include reduced-fat evaporated milk that enhances flavor and functionality and provides a mild flavor that blends well with other flavors; cheese ingredients (Pepper Jack Cheese and White Pasteurized Prepared Cheese Product with Jalapenos) which provide nutritional value such as protein and calcium, as well as flavor and functionality; and 2% milk, which contributes protein and calcium.
Different dressings can help flavor up a snacking experience, ranging from vegetables to crackers, chips, and other savory items. Yogurt-based Chipotle Ranch Dressing allows consumers to enjoy the popular flavor of ranch without all of the fat in traditional dressings. The use of a natural yogurt base results in a product with 90% less fat per serving than regular refrigerated light ranch dressing, with fat reduced from 6 to 0.5 g per serving. The dressing may be used for dipping many different kinds of snacks and other products.
Yogurt also plays a role in this next prototype, Yogurt-Dipped Peach Snack Bar. The bar, which is partially dipped in yogurt and contains whey crisps for a crunchy texture, is a convenient way to get protein into the diets of on-the-go consumers, helping them to feel fuller as part of diet higher in protein. Whey protein isolate in the formula boosts protein content and is easily digested and absorbed by the body. Its neutral flavor is well suited for fruit-flavored snacks. The bar also contains low-fat granola cereal, evaporated cane juice, dry roasted whole almonds, honey, cinnamon, bourbon vanilla extract, and cinnamon.
--- PAGE BREAK ---
Ice cream, of course, is an indulgent treat if there ever was one. English Toffee Reduced-Fat Ice Cream with Probiotics contains 27% less fat than regular toffee ice cream, with fat reduced from 11 to 8 g per serving. The formula also contains probiotics, which can help support a healthy digestive system. Dairy ingredients in the formula include skim milk, an ideal vehicle to deliver probiotic bacteria in sufficient numbers to help support digestive health; cream, which adds richness and aids in emulsification, aeration, and smooth texture; and nonfat dry milk, which delivers a clean, mild, slightly sweet dairy flavor and improves body and texture as proteins bind moisture to control ice crystal size.
When you add whey protein to a frozen smoothie, you get a formulation designed for women who work out. Razz-A-Tan Frozen Fitness Smoothie provides carbohydrates to refuel muscles and protein to help muscle repair and recovery after a workout. The smoothie, in addition to its potential health benefits, delivers on taste and functionality.
From Bollywood to Hollywood?
Americans' hunger for flatbreads and Indian cuisine is helping to bring Indian food trends to mainstream menus, bakeries, and grocery products. Mintel International reports that the new retail product introductions for flatbread went from five in 2005 to 26 in 2008. An increasing number of foodservice chains are also highlighting this cuisine.
ConAgra Mills, Omaha, Neb. (phone 402-595-5153, www.conagramills.com), introduced its Mumbai Gold Fresh Chakki Atta, which is milled from specially selected durum wheat to traditional Indian specifications for taste, texture, and functionality. The flour is suitable for producing authentic flatbreads on a national scale.
Traditional Indian breads made with this ingredient include Chapatti/roti (flatbreads made by rolling dough into discs, which are cooked on a griddle and then held over a flame where the steam causes them to puff); Paratha (flakier than chapatti, this product is made by folding and re-rolling dough for a pastry-like flatbread); and Puri (soft flatbreads that are finished in hot oil to make them puff for scooping curries and vegetables). The company highlighted this flour in a prototype Chapatti Bread with Chicken Tikka Masala.
A second flour unveiled at the IFT Expo was Eagle Mills® Gluten-Free All Purpose Multigrain Flour, optimized to work across a range of products including pan bread, tortillas, muffins, snacks, coatings and extruded cereals. The multigrain flour is a proprietary blend of ConAgra Mills Ancient Grains and tapioca starch formulated to achieve functionality with the whole-grain nutrition, fiber, appearance, texture, and flavors consumers are looking for.
This gluten-free flour—a wholegrain blend of sorghum, amaranth, quinoa, millet, teff, and brown rice—is said to offer a superior eating experience over gluten-free breads currently in the market. Traditional gluten-free breads are frequently described as dense, crumbly, with non-bread characteristics. (Sometimes, I'm afraid, the word "cardboard" is even used as a descriptor.) According to the company, gluten-free breads made with this new ingredient were reported by consumers with celiac disease to be more moist, more bread-like, and flavorful. A prototype gluten-free bread and a gluten-free mini-muffin were served that demonstrated the taste, texture, and appearance of traditional baked goods.
ConAgra featured several other prototypes demonstrating the benefits of whole grains. Smoked Salmon Breakfast Croissants is a whole-grain croissant made with Ultragrain, a whole-wheat flour that combines the nutritional advantages of whole grains with the processing benefits and finished quality of refined flours. A granola prototype was coated with ultra-high-fiber Sustagrain, an identity-preserved barley with 30% total dietary fiber. About 40% of the fiber is cholesterol-lowering soluble fiber (beta glucan), giving about three to seven times the fiber of whole grains, with less than half the starch of cereals. The ingredient can be used not only to boost fiber, but also to enhance the flavor, texture, appearance, and nutritional composition of the finished product. Prototype Lobster Mac is a 9-grain pasta made with Ancient Grains. These grains have provided nutrition and flavor to the cultures of the Andes, Middle East, and West Africa for millennia, and are now available in easy-to-use formats for commercial bakers, food manufacturers, and foodservice operators. The multigrain pasta provides a delicious and healthy base for this decadent dish.
--- PAGE BREAK ---
Creating Opportunities for Stevia
A variety of food and beverage prototypes from Wild Flavors Inc., Erlanger, Ky. (phone 859-342-3600, www.wildflavors.com), demonstrated new and emerging opportunities for zero-calorie, natural sweetener systems. These innovative product concepts—Shades of Blue Hard Candies, Papaya Graviola Amazonian Medicinal Beverage, and Eye Health Spritzer—highlighted the potential directions that formulators can take with stevia-based extracts and taste modifiers developed by the company.
The prototypes, which I was able to sample during an interview with Wild, contain the company's newly launched OnlySweet™ line of stevia extracts and stevia blends made with a portfolio of taste modification technologies. This portfolio, which was recently expanded, provides solutions that address mouthfeel, mask off-notes, enhance sweetness, and block bitterness in products containing stevia. According to the company, by rounding out flavor profiles and masking taste profile issues, the customized systems are able to improve the finished product while enhancing stevia's sweetening properties.
The sugar-free hard candy—featuring OnlySweet Stevia Extract (Reb-A 80) along with Taste Modifier for Stevia—is available in Blue Raspberry, Pom Acai Berry, and Kiwi Lime flavors. It also includes a Fruit Juice Color Blend, which provides a natural source of blue color. As discussed in the July 2009 Ingredients section, Wild recently introduced an acid-stable natural blue color derived from fruit. Its pH range of 2.5–8.0 makes the additive suitable for a broad range of foods and beverages. Since stevia is being promoted as a zero-calorie natural sweetener, there are opportunities for it in products made with natural colors. It would be my guess that we'll be seeing more pairings of natural sweeteners and natural colors in the future.
Papaya Graviola Amazonian Medicinal Beverage combines sucrose with OnlySweet Stevia Extract (Reb-A 80). Other ingredients in the formulation include Natural Papaya Graviola Flavor, Beta Carotene Color, and an Amazonian Herbal Blend that consists of such extracts as cocoa, yerba mate, rosemary, nettle, and Cha de Bugre. The use of stevia along with other natural ingredients is being promoted here as well as the health benefits of this "well-being" beverage.
Eye Health Spritzer showcases OnlySweet and Taste Modifiers for Stevia, along with Natural Red Color, Natural Yumberry Lemon Flavor WONF, and Eye Health Ingredient Blend (lutein esters, hespiridin, and zeaxanthin). The sparkling beverage for eye health provides a healthy alternative to an ordinary soft drink.
As can be seen from these prototypes, the company's portfolio of natural and health-enhancing ingredients, flavors, colors, and innovative concepts can play an important role in the development of stevia-based formulations.
Furthermore, in addition to its Taste Modifier for Stevia, the company offers a variety of other taste modification solutions that may find use in emerging applications. "Wild's taste modification technologies, such as Resolver® and FruitUp™, will enable us to create natural sweetening systems and blends to meet our customers' needs for functionality and taste," stated Kevin Gavin, Wild's Chief Operating Officer. At the IFT Expo, the company featured Resolver Technology in Heart Healthy Cookies (containing Natural and Artificial Cocoa Almond Type Flavor and a blend of Vegapure® phytosterols and green tea catechins) and Acai Mixed Fruit Super Veggie Drink (containing Natural Mixed Fruit Acai Flavor and Natural Purple Color).
Texture Sets the (Dial) Tone
New texture systems from National Starch Food Innovation, Bridgewater, N.J. (phone 908-685-5000, www.foodinnovation.com), can assist food manufacturers in building back texture in reformulation while reducing the use of costly ingredients and maintaining excellent eating qualities. The Precisa™ Cling family has been targeted for soups, sauces, and dressings, while the Precisa Cream products are designed for dairy foods.
--- PAGE BREAK ---
"Sometimes food processors want to transform the texture of new or existing products to match an industry benchmark, enhance positive textural attributes, or reduce negative textural attributes," said Suzanne Mutz-Darwell, the company's Texture Marketing Manager. "Precisa Cling systems provide the viscosity, cling, and suspension needed to achieve the target in soups, sauces, and dressings. Precisa Cream systems can deliver mouth-coating, creaminess, viscosity, and opacity, and act as a fat mimetic in reduced-fat applications, primarily for dairy products."
Several of these texture systems were launched at IFT Food Expo. For example, Precisa Cling 20 is designed for extremely demanding process conditions, including high temperatures (>190ºF), high shear, and low pH. Precisa Cling 50 is developed for mild-to-moderate process conditions, including temperatures of 150º to 190ºF, moderate shear, and low pH. An instant version of Precisa Cling 20 is available for cold process, demanding applications that involve high shear and low pH processes such as colloid milling. Precisa Cream 20 is for extremely demanding process conditions, including high temperature (>190ºF), high shear, and low pH.
The Precisa systems were demonstrated in a fat-reduced ranch dressing, a tomato-solids-reduced barbecue sauce, and two low-fat Alfredo sauces. Visitors compared a 20% oil-reduced ranch dressing made with Precisa Cling 20 against a benchmark light dressing. They also compared a 35% tomato-solids-reduced barbecue sauce made with Precisa Cling 50 and an industry standard. During scheduled demos, National Starch Culinologist Agnes Jones served two Alfredo saucesmade with Precisa Cling 20 to show how a dramatically fat-reduced sauce can still have appealing taste and texture. The mushroom Alfredo sauce was served over tri-color tortellini, and the chipotle manchego sauce was paired with a black-bean ravioli.
The new texture systems launched at the IFT Food Expo were designed with the help of the company's Dial-In™Texture technology. This comprehensive new approach enables food and beverage manufacturers to target the precise texture they desire in their product in a fraction of the time it takes for typical texture explorations.
"Dial-In Texture Technology was created to deliver rapid, robust, cost-effective solutions," noted Joseph Light, Head of Global Development for the company. "It's the shortest path to the perfect texture. The technology is based on our proprietary, data-driven modeling approach to texture understanding and formulation."
The process is reportedly derived from the integration of National Starch's core capabilities in consumer insights, material science, sensory evaluation, application, and processing knowledge. It enables the company to rapidly optimize the texture system in an application by selecting or 'dialing-in' the appropriate level and intensity of the individual textural attributes desired.
"Ultimately, this technology combines the art and science of food formulating, translating consumer needs and sensory preferences into food systems that elevate the 'eating experience,'" claimed Light. "This results in an optimized, robust texture solution that minimizes the time involved with trial and error, reducing time to market and product development costs, and delivering a consistent eating experience to your consumers."
Texture is also playing a very important part in National Starch's debut of new gluten-free solutions for baked goods. The ingredients will help bakers make gluten-free cookies, muffins, and cakes with the taste, texture, and visual appeal of gluten-containing products.
"Most gluten-free baked goods don't quite match gluten-containing products, especially when it comes to texture and shelf life," said Bob Allin, the company's Marketing Director for North America. "Our initial testing indicates we've made a dramatic improvement in terms of consumer liking." Sensory panel data show that the National Starch recipes for gluten-free cookies, muffins, and cakes come very close to gluten-containing products on such important attributes as smooth, moist, and chewy. In addition, the products exhibited an extended shelf life when compared to leading gluten-containing products.
The company's food scientists and bakers have developed a substantial library of gluten-free baked goods formulations, based upon a range of ingredients for optimized texture. These solutions are based on the company's experience in producing gluten-free ingredients derived from corn, tapioca, and rice, and its functional flour expertise.
National Starch also received a 2009 IFT Food Expo Innovation Award for its low pH and high shear tolerant functional native starches. (See page 59 of this issue.) In addition, Linda Ohr's Nutraceuticals post-show coverage will describe the potential health benefits of fiber ingredients offered by National Starch as well as several prototypes made with these ingredients. You'll see from her report that not all fibers are the same.
--- PAGE BREAK ---
Boosting Your Tea I.Q.
How to use tea as an ingredient in traditional and emerging foods and beverages was "brewed on" at a press conference held by Virginia Dare, Brooklyn, N.Y. (phone 718-788-1776, www.virginiadare.com). The event, themed "Boost Your Tea I.Q.," featured a world-renowned tea expert, James Norwood Pratt, who has reportedly played a major influence in America's present tea renaissance.
The key speaker provided extensive background on the history and traditions surrounding tea, and explained the origins of—and differences between—the numerous varieties of tea available around the world. Varieties of tea—black, green, oolong, and white—are made from the leaves of Camellia sinensis, while Rooibos (or red tea) comes from a South African bush and consequently, purists argue, is not a true tea.
The four varieties—black, green, oolong, and white—vary in their levels of oxidation (or fermentation). Black tea is the most oxidized and generally stronger in flavor. Green tea has undergone minimal oxidation during processing; oolong tea is partially but not completely oxidized and falls somewhere between green and black in terms of oxidation; and white tea is uncured and unoxidized. "The way to obtain the result desired is to control and stop the oxidation process at just the right moment," emphasized Pratt, who demonstrated the correct way to brew and taste tea.
At the event, participants had the opportunity to taste and compare the different varieties of tea using descriptor values such as "biscuity," "grassy or hay-like," "nutty," "chesty," "metallic," "astringent," "fruity," "floral," and "burlap." Examples of tea sampled (and their traditional descriptors) included "Silver Needle" white tea from Chinese province Fujian (greenish and delicate sweetness); "Dragon Well" green tea from Chinese province Zhejiang (mellow, vegetal taste with chestnut-like aroma); "Da Hong Pao" oolong tea from the Chinese province Fujian (deep, fruity plum flavors with flamboyant aroma); "Keemun" black tea from Chinese province Anhui (deep, faintly sweet aroma and flavor of toast hot from the oven); "First Flush Darjeeling" from Castleton estate, Darjeeling, India (light "muscatel" aroma and taste with an astringent bite); and herbal non-tea Rooibos from South Africa (rounded, pleasantly berry-like flavor with little aroma).
"Tea is one of the most popular flavor trends today, so we wanted to broaden the awareness of the wide variety of tea tastes that are available and how to use them to make successful products," said Anton Angelich, Virginia Dare Group Vice President of Marketing. "Teas, in their various forms and types, offer food and beverage developers a remarkable array of new opportunities to create innovative, fresh-tasting new products."
At the Virginia Dare booth, appropriately called the "IFTea Room," several creatively flavored iced tea concepts were available for tasting, demonstrating the company's range of high-quality tea flavors, extracts, and concentrates. Among the selections were Raspberry Hibiscus Black Tea, Nectarine Rose Green Tea, Lime Green Tea, and Mangosteen Black Tea, as well as Orange Blossom Rooibos Tea Latte and Vanilla Rooibus Tea Latte.
The popularity of tea beverages has been soaring in the U.S. as consumers become more aware of tea's health benefits, noted Angelich. New start-up companies and established beverage companies alike have entered the marketplace with a wide new variety of teas and tea-based beverages incorporating superfruit flavors and fortification. Virginia Dare's tea products start with the brewing of tea, and by means of proprietary technology, concentrates and flavors are developed that can provide significant quality, taste, and aroma advantages to any tea beverage. These beverages can include ready-to-drink products, carbonated beverages, tea-infused spirits, and beverage and cocktail mixes.
Of course, tea is not limited nowadays to beverages, added Angelich. As an ingredient, it is appearing in confections, frozen desserts, nutritional products, and bakery items. In fact, one interesting application is Kulfi, a flavored frozen dessert originating in India. This popular custard-like alternative to present-day ice cream is prepared using a mixture of both evaporated and sweetened condensed milks and heavy creams. The mixture is combined with sugar and corn flour-water paste and brought to a boil. Minutes later, flavors, dried fruits, and cardamom are added. Once cooled, the mixture is placed into molds and frozen—the result is a tasty dessert resembling ice cream but one which is not whipped and so the solid product does not melt easily. Tea flavors for Kulfi include Green Tea, Chai, Oolong, and Jasmine, and can be combined with such flavors as apple, apricot, orange blossom, coconut, cardamom, pecan, mangosteen, pistachio, orange, and mango. Press conference attendees had the opportunity to taste this novel dessert.
--- PAGE BREAK ---
A Healthy Approach to Indulgence
Bean powders, chocolate and cocoa powders, functional proteins, soluble fiber, and dry honey powders were some of the ingredients used by Archer Daniels Midland Co., Decatur, Ill. (phone 800-637-5843, www.adm.com), to create new food creations that provide indulgence in healthy ways.
Date & Almond Breakfast Bar is made with a navy bean powder, part of the VegeFull line of cooked bean ingredients. The line—derived from black, small red, navy, or pinto beans, as well as chick peas—is available in different formats, including powders, grits, noodles, pieces, and whole quick-prep versions. These ingredients can increase the levels of vegetable protein and fiber in foods such as baked goods, snacks, dips, cereals, and other products, without compromising the taste and quality of the formulation. The prototype bar also contains Prolite® wheat protein isolate and NovaLipid™ soybean oil.
Oats & Crisp Bar is a good source of both protein and fiber, containing NutriSoy® high-protein crisps and Fibersol®-2 soluble dietary fiber. The protein crisps are offered in three varieties—60% protein, 80% protein, and 85% protein. The 60% and 80% versions are made from soy, while the 85% protein crisps (made from soy and wheat) have one of the highest protein contents on the market. Fibersol-2 soluble dietary fiber, derived from corn starch, can be added directly to a wide range of food or beverage applications—such as yogurt, tea, protein bars, and soups—without affecting taste. It is virtually invisible, dissolving clearly in liquids. Other ingredients in the formulation include Corn Syrup, Ambrosia® Confectionery Baking Chips, Ambrosia® White Confectionery Drops, NutriSoy® Textured Defatted Soy Flour, NutriSoy® Soy Grits, and Cardioaid™ Plant Sterols.
Triple Chocolate Brownie combines Ambrosia Bittersweet Chocolate Chunks and De Zaan® Cocoa Powder with a chocolate fudge icing. Other ingredients in the formulation include NovaLipid™ Cake Shortening (an enzymatically interesterified soybean oil and distilled mono-glycerides), Kansas Diamond® Whole Grain White Whole Wheat Flour, and Prolite Wheat Protein Isolate.
Sweet 'n Crunchy Sesame Mix, a snack product consisting of mini pretzel twists, cheese corn sticks, and roasted sesame sticks, featured Sweet 'n Neat 2000 dry honey powder—a 70% honey that is converted to a free-flowing powder through a special patented drying process. The product delivers the same flavor, color, and functional benefits of liquid honey, but can be used in dry technology applications or areas where process or product constraints prevent the use of liquid honey.
Almonds—Suitable for All Eating Occasions
The versatility of almonds was highlighted by the Almond Board of California, Modesta, Calif. (phone 209-549-8262, www.almondsareincom), in a wide range of prototypes, including beverages, salads, baked goods, a breakfast item, and even an ethnic-style frozen dessert. These prototypes— created by Chef John Csukor, the organization's official culinary expert— demonstrated how almonds can provide a distinctive crunch, buttery and toasty flavors, and wholesome nutrients suitable for all eating occasions.
For example, Dreamy Almond Drinking Chokolat is a delicate demitasse of warm drinking chocolate infused with California almond butter and spice, topped with handmade almond marshmallow. California Almond Sunrise, an all-almond breakfast made exclusively from California almonds, brought associations of roasted steel-cut oats without the oats, and was served with a wisp of white truffle honey. California Almond Crab Salad is a classic Northeaster Thai salad presented as a snacking lettuce wrap enlivened with California almonds. Almond in Layers consists of chocolate almond panna cotta, almond brittle and almond foam, and almond biscotti spoon.
Perhaps the most distinctive one (at least it was my personal favorite), was Almond Kulfi, a traditional Indian frozen "ice cream style" dessert made with slivers of California almonds and saffron threads.
As suggested by these prototypes, almonds are available in a variety of forms, including whole/dry roasted, diced/chopped, sliced, slivered, meal/flour, butter, and milk.
--- PAGE BREAK ---
Finding Directions with a 'Metabolic' Roadmap
A metabolic navigator, developed by Netherlands-based NIZO Food Research (phone +31 0 318 65 9511, www.nizo.com), is a computer program that predicts all known metabolic conversions in microorganisms. This tool facilitates the development of biological ingredients and helps to improve industrial and food-related fermentation processes.
Food-grade bacteria are being used in the food and fermentation industry for preservation, for adding flavor and texture, and for biofortification with health ingredients. Almost all of these functionalities are directly linked to the metabolic activities of the fermenting microbes. Metabolic functions of microbes of interest can be extracted from the genome sequence using state-of-the-art computer software programs. The newly developed metabolic navigator integrates all knowledge of these microbial metabolic functions into easy accessible metabolic roadmaps. These customized roadmaps can be applied for improving biomass and ingredient yield, quality control of the production medium, and discovery and exploitation of new functionalities of starter cultures.
According to Eddy Smid, the company's Senior Scientist and Project Leader, "the metabolic navigators are now ready for application in food fermentation research. This unique tool accelerates the development of starter cultures with new or improved functionality."
Centennial Takes the (Cup) Cake
A variety of prototypes made with gum-based texturizing systems were showcased by TIC Gums Inc., White Marsh, Md. (phone 410-273-7300, www.ticgums.com), as it celebrated its 100th anniversary (or as the company called it, a TICentennial). These prototypes demonstrated the functionality benefits that gums can provide as well as their cost effectiveness.
As part of its celebration, the company served cupcakes formulated with some of its latest gum systems. TIC Pretested® Ticaloid® Lite HF enhances the appearance and improves the eating quality of high-fiber baked goods, including this year's lavender-flavored cupcake. It was incorporated in the batter to increase moisture and fiber content. Topping the cupcake was a bright lime icing emulsified with TIC Pretested Ticaloid Icing Max. This ingredient, consisting of modified gum Arabic, lends viscosity and water binding properties to icings and glazes.
Also served at this event were candy-coated, chocolate-covered peanuts that demonstrated the effectiveness of gums in ensuring the quality and taste of such confections. The gum system, TIC Pretested Tica-Pan™, was used to seal the peanuts. Acting as a gum Arabic replacement, it is suitable for panning applications, dries equal to or better than gum Arabic, strengthens shell, and costs less than gum Arabic. According to the company's senior principal scientist Mar Nieto, the continued high demand and uncertain supply of traditional gum Arabic led to the development of the new gum system. "The risk of not having a supply of enough gum Arabic is becoming a real concern for the chewing gum and confectionery industry, a field of application in which gum Arabic replacement has not been available," Nieto explained.
To ensure that finished food and beverage products do not include any undesired flavors or colors, the company developed a new taste-free, odorless, and low-pigment guar gum. GuarNT® Flavor Free 4000 is said to impart all of the thickening properties of traditional guar gum but without the bean-like taste, grassy smell, and yellow-green color associated with that ingredient. Its bland characteristics and superior thickening attributes allow it to be used in a wide range of finished products, including frozen desserts, water ices and popsicles, and fiber drink mixes and nutritional supplements. This gum system has been incorporated into oatmeal products as a way to enhance soluble fiber and ensure the right texture and mouthfeel.
A specialized gum blend, TIC Pretested Dairyblend YG HF Drink-2, may be used in cultured dairy products such as yogurt and kefir drinks which are popular in Hispanic households. The synergistic blend of hydrocolloids provides a smooth, creamy texture, according to Dan Grazaitis, Food Scientist for the company. "The blend adds fiber and mouthfeel to yogurt beverages, while providing a shelf-stable product," he noted, adding that shelf stability is important in this particular market segment. A second gum blend, TIC Pretested TICorganic Dairyblend KFR LV, can also be used in the development of kefir and yogurt drinks. This blend, a combination of organic gums and starch, provides 3 g of fiber per serving, in addition to ensuring a full mouthfeel and uniform product throughout shelf life.
The company is also using the event to highlight a new technology, Fastir™, which enables food manufacturers to disperse hydrocolloids such as xanthan gum with much greater ease. Gums prepared by this process can disperse and subsequently hydrate with only minimal agitation. These gum products disperse at a low-shear mixing condition without lumping, therefore achieving at least 80% viscosity within 3–5 min. The powdered ingredients can disperse readily in water using only spoon mixing.
--- PAGE BREAK ---
Expanding Infused Dried Vegetables
During troubled economic times, companies across all business sectors are making cutbacks in some or all areas of their operations. However, one fruit and vegetable processor, Graceland Fruit Inc., Frankfort, Mich. (phone 231-352-7181, www.gracelandfruit.com), is increasing capacity by more than 40% as it brings a new dryer online. This strategic move allows it to produce new lines of infused dried vegetable ingredients and to better meet the growing consumer demand for healthy food products.
With the additional capacity, the Michigan fruit and vegetable processor is expanding production of its infused dried vegetables, which retain a texture and taste similar to fresh through a patented process that results in superior rehydration and cooking performance.
"Unlike traditional air, vacuum, or freeze-dried products, these vegetables have a softer texture, provide a fresh-like color and flavor, and can be diced into smaller pieces for use as food ingredients," said Nirmal Sinha, the company's Vice President and Director of Research and Development. "In addition, they are microbiologically safe and shelf stable for more than a year without the use of sulfites or other preservatives."
According to Sinha, these vegetables have the same rehydration time as more expensive freeze-dried vegetables but better color, texture, and flavor scores. They can be microwaved, sautéed, and prepared in a variety of ways. The product line—which includes broccoli, carrots, celery, sweet corn, green peas, red peppers, and green peppers—is suitable for use in baked goods, such as bagels, specialty artisan breads, and cornbread; pasta dinners; complete and add-to meals; shelf-stable home meal replacements; side dishes; snacks; and trail mixes.
'Cooking' in a Cyber Kitchen
A new cyber kitchen from Sargento Food Ingredients, Plymouth, Wis. (phone 920-892-3541, www.sargentofoodingredients.com), provided attendees with the opportunity for online product development.
The Sargento Idea Center (www.SargentoIdeaCenter.com) is a virtual creativity kitchen where visitors experienced the company's product portfolio in an interactive, hands-on way. Visitors were able to build their own creations, using their imagination paired with Sargento products in many shapes and forms.
Sargento Chef Glenda Murray served as the online guide to the idea center. She introduced visitors to the product development kitchen and helped get them started. Users were able to click and choose among the Sargento products to build their own creation. After selecting the desired category, temperature state, form, ingredients, and packaging option, a photo of their creation will appear. Before leaving the idea center, product developers can contact a company representative for a product consultation or they can send their creation to a colleague.
Busting' Process Cheese Myths
When you heard a balloon pop, you knew that another myth regarding process cheese had been burst (or "busted", if you will) at a press conference held by Land O'Lakes Ingredient Solutions, Arden Hills, Minn. (phone 651-766-1587, www.landolakesingredientsolutions.com). The event, "Busting the Myths of Process Cheese," was led by Paul Hughes, a food technologist for Land O'Lakes, who laid to rest some of these common misperceptions. And, of course, after each debunking, a representative was standing by with a sharp pin and several balloons, making for a very lively event.
Hughes began his presentation by discussing the differences between natural cheese and process cheese. In the manufacture of natural cheese, rennet is added to milk to coagulate the casein; curds are then separated from the whey and pressed. Characterized by its living system of cultures and enzymes, natural cheese has certain limitations as an ingredient—its texture breaks down over time, its flavor changes with time, and it is difficult to alter functionality. Process cheese, on the other hand, is made from one or more natural cheeses, blended with other dairy ingredients, water, and emulsifiers. The heat that is used in the process inactivates the cheese's cultures and enzymes, which provides extended shelf life. The resulting homogeneous mass, called process cheese, offers uniform texture, consistent flavor, custom functionality, and stability—characteristics that make it a versatile, easy-to-use ingredient that can overcome the limitations of natural cheese in many applications.
--- PAGE BREAK ---
Using the style of a popular TV program "Mythbusters," Hughes then proceeded to address misconceptions surrounding process cheese. "Process cheese is often mistakenly confused with 'imitation cheese,' a product made from vegetable oil," he said. "The false perception that process cheese is 'processed' from non-dairy ingredients is important to correct because it leads one to believe that process cheese is a 'low quality' substitute for natural cheese. Hughes traced the steps of block process cheese production, starting with natural cheese as the backbone. Critical to the process are the emulsifying salts that function as protein modulators.
A second major myth is that process cheese is an outlet for trim, off-grade, and low-quality cheeses. While some manufacturers may do this as a means to control input costs, Hughes emphasized that Land O'Lakes does not use low-quality sources. Land O'Lakes® Process Cheese is made from high-quality, natural cheeses such as Cheddar, aged and graded specifically for optimum performance in each customer's product formulation.
Another myth "popped" is that process cheese is not as good as natural cheese. "In reality, process cheese is actually a better option than natural cheese in certain applications," explained Hughes. "Process cheese is specially formulated to deliver superior performance characteristics that natural cheese cannot match, like smoother melting without clumping or oiling. He further emphasized that "in essence, process cheese is a designer cheese. Its flavor, function, melt, and composition are customizable to meet the manufacturer's needs. It can improve the taste and quality of many finished foods for which natural cheese is not suitable."
While Natural Cheese (cheddar, for example), has 32% minimum fat and 38% maximum moisture, the Food and Drug Administration has three major classifications for process cheese. These include Pasteurized Process Cheese (blend of natural cheeses that have been heated or pasteurized in order to arrest the aging process, with 27% minimum fat and 40% maximum moisture); Process Cheese Food (made in much the same manner as process cheese with a higher moisture content, 44% maximum moisture, and a lower fat content requirement, 23%); and Process Cheese Spread (similar to cheese food but with a higher moisture content, 40-60% moisture, and a lower fat content, 20% minimum fat). Products can be made from one or multiple cheeses, but FDA regulates which varieties can be used, as well as the fat and moisture content of products within each classification. Products that do not fall within any of the three FDA classifications must be labeled as a "Processed Cheese Product," which has no minimum fat or maximum moisture content. Hughes added that while FDA classifications describe the characteristics of products within certain classes, the quality of individual products depends on the quality of the raw materials and the process employed.
Hughes demonstrated how the "customizability" of process cheese gives food developers much greater latitude in formulating new types of products than with natural cheese. An example of this is Land O'Lakes Reduced-Fat, Reduced-Sodium Process American Cheese, which enables the creation of "better-for-you" products that deliver authentic cheese taste. This ingredient contains 50% less fat and 35% less sodium than traditional process cheese without compromising the authentic cheese flavor, creamy mouthfeel, and excellent melt characteristics process cheese is known for. It also has less cholesterol, fewer calories, and more calcium than regular process cheese and can be customized to meet preferences for color, flavor, melt, and pack size.
Attendees at the press conference were able to taste a range of processed cheese varieties, including Brie, Swiss, and Cheddar, and compare them to their natural cheese counterparts.
Creating Healthier Fats
A new line of vegetable-derived diglycerides from Caravan Ingredients, Lenexa, Kansas (phone 800-669-4092, www.caravaningredients.com), are said to completely replace trans fats in shortenings and bakery products, while making significant reductions in saturated fat, without compromising taste, mouthfeel, and flavor release.
The product line, marketed under the name Trancendim™, can be incorporated directly into bakery products or can be mixed into a shortening. It performs well in cakes, cookies, Danish, donuts, icings, puff pastries, and laminated products. Bakery prototypes demonstrated the effectiveness of this ingredient, described by the company as a fat structuring agent.
The ingredient is available in two versions, 110 and 130.
--- PAGE BREAK ---
Oat Fibers Provide Functionality and Health
The functionality and health benefits of grain ingredients were showcased by Grain Millers, Eden Prairie, Minn. (phone 800-443-8972, www.grainmillers.com).
Steel Cut Oatmeal, a heart-healthy ingredient, gives texture and body to oatmeal. The product is precooked and rehydrated for ease of use.
Natural Oat Fiber, produced from food-grade oat hulls through a proprietary process, has many uses in bakery products, ready-to-eat cereals, meat extenders, and snacks. Two fibers differing in water absorption (a standard and a higher absorption) are offered. Also available is a Lightened Oat Fiber that has been treated with a peroxide solution to create a lighter tint and a Hydrocolloid Fiber Blend that offers superior water- and oil-holding properties.
The company is currently participating in efficacy studies on the oat fiber. These findings may enhance claims that fiber can make in the future.
Working Within the Constraints of the Economy
Many of the concepts discussed in this article will provide interesting—and possibly thought-provoking—fodder for future Ingredients sections. If so, they should give ample reason to look forward to the year 2010.
What I particularly find rather hopeful is that the developments we saw at this year's IFT Food Expo—and the positive impact that they may have on future formulating—were occurring against an economic backdrop that isn't exactly flourishing. But then not all Hollywood films have had big budgets to create their masterpieces. And the same may be said for the work of food formulators.
For example, in reformulating food products, product developers are making use of international cuisines and ethnic influences. The addition of umami ingredients such as soy or flavored sauces can help transform products ranging from guacamole dip to chicken entrees. And as demonstrated in several prototypes at the show, sauces can provide an inexpensive way to differentiate food products; deliver flavor, mouthfeel and texture, and color; and enhance healthier food choices.
In such a climate, product developers are looking for alternative ingredients that can provide important functionality properties while cutting some costs. And we saw several examples of this at the IFT Food Expo. Replacers were developed for such ingredients as honey, lemon juice, tomatoes, and maple syrup.
Interestingly, by taking more sophisticated methods and approaches, ingredient suppliers are helping their customers to reduce their formulation costs. Trial and error practices are gradually being replaced with more precise, scientific methods, and formulations themselves are almost market ready and only require tweaking by the customer, saving hours and costs.
But perhaps most important, while working within the constraints of the economy, ingredient suppliers are making possible the development of products that can provide consumers with better-for-you qualities as well as a glimpse not of economical darkness or stagnation, but of what lies ahead tomorrow and for generations to come.
---
Donald E. Pszczola is Senior Associate Editor, is Senior Associate Editor, Food Technology magazine ([email protected]).
--- PAGE BREAK ---
Sampling the Expo
Making Blueberry Whoopie
A sandwich-type pastry, Blueberry Whoopie Pie, demonstrated the functionality of blueberry ingredients. The formulation, presented by U.S. Highbush Blueberry Council, Folsom, Calif.(phone 650-824-6395, www.blueberry.org), featured two blueberry-studded cookies filled with a luscious blueberry fluffy center. A range of blueberry formats can be used, including fresh, frozen, dehydrated, canned, and liquid. Recipes for the pastry—along with history and background—were also handed out. Whoopie Pies, originating in the Amish country of Pennsylvania as well as New England, are again becoming very popular, and different recipes for them are appearing on various web sites.
---
Sampling the Expo
Umami Thai Brittle
Umami—the fifth basic taste—isn't just for savory formulations. This peanut brittle prototype featured Granulated Soy Sauce from Kikkoman Sales USA, San Francisco, Calif. (phone 415-229-3650, www.kikkomanusa.com). The addition of this versatile ingredient lends a surprisingly round, balanced, and full flavor to a sweet-spicy treat. The brittle is also formulated with sugar, roasted peanuts, corn syrup, coconut milk powder, curry paste, and baking soda.
---
Sampling the Expo
Pizza by the Region
"Regional Pizzas" were served up by Bell Flavors, Northbrook, Ill. (phone 847-291-8300, www.bellff.com), as part of its California's Health and Wellness menu. A Yucatan Pizza consisted of chipotle pepper flavor, tomato enhancer flavor, hickory smoke flavor, achiote-type flavor, and chimichurri-type flavor. A North African Pizza delivered such flavors as harissa-type, pomegranate molasses, Moroccan spice type, lime juice, and cilantro. These prototypes demonstrate authentic flavor profiles from emerging regions of the world.
---
Sampling the Expo
Crunching on Yogurt 'Bark'
Strawberry Yogurt Bark makes innovative use of whey proteins from Hilmar Ingredients, Hilmar, Calif. (phone 209-667-6076, www.hilmaringredients.com). Whey crisps containing 70% protein provide a crunchy texture to this healthy snack. Its yogurt base is also fortified with whey protein. The prototype delivers 11 g of high-quality protein in a 44-g serving.
---
Sampling the Expo
Getting Colorized
The functionality benefits of naturally derived colorings from D.D. Williamson & Co. Inc., Louisville, Ky. (phone 502-895-2438, www.ddwilliamson.com), and colorMaker were shown in beverage prototypes. These included mango iced tea colored with certified organic caramel coloring and juice drinks colored with naturally derived beta-carotene. While drinking these beverages, visitors sampled hard candies colored with red cabbage, turmeric, and red beet, as well as cookies frosted with naturally derived colorings.
---
Sampling the Expo
Soup's On
Tasty soup prototypes highlighted the thickening and stabilizing properties of PureGel® stabilized starches from Grain Processing Corp., Muscatine, Iowa (phone 563-264-4265, www.grainprocessing.com). Additional lines of specialty starches included Inscosity® coldwater-swelling starches, Pure-Cote® film-forming starches, and Pure-Dent® absorbent starches.
---
Sampling the Expo
Customized Crumbs
Dessert crumbs in a variety of granulation sizes were highlighted by Richmond Baking, Richmond, Ind. (phone 765-962-8535, www.richmondbaking.com). These customized solutions can be free of trans fats, gluten, and dairy ingredients, if desired. They are available in specialty flavors as well, including dark or milk chocolate, cookies 'n cream, lemon, and strawberry.