The complex, compelling interplay of health, wellness, and food will be examined in depth during the course of "Wellness 09: At the Forefront of Food & Health," presented by Food Technology, March 25–26, 2009, at the InterContinental Chicago O'Hare in Rosemont, Ill.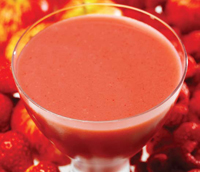 The event will build on the successful launch of the "Food Technology Presents" conference, which last year drew about 200 attendees. Like the inaugural event, this year's conference will deliver practical, actionable information; balanced scientific perspectives; and networking opportunities that allow for sharing of knowledge and best practices. Speakers drawn from industry, academia, and the public policy arena will identify emerging health and wellness trends shaping the food industry and provide insights designed to help minimize product development risks.
"Wellness 09" is targeted to professionals in a wide variety of roles, including research and development, sales, marketing, brand management, business development and consulting, purchasing, packaging, and regulatory compliance.
Statistical data support the relevance of the conference's food and wellness theme. Consider, for example, the fact that the U.S. market for health and wellness products has topped $100 billion and is expected to reach $170 billion in sales by 2012, according to the Natural Marketing Institute. U.S. consumers spend an average of $90 annually on functional foods and beverages, according to data from the Center for Culinary Development and Packaged Facts.
"Wellness 09" is supported by gold-level sponsors that include GTC Nutrition, POS Pilot Plant Corp., Manitoba Agri-Health Research Network, and the Almond Board of California. Danisco is a silver-level sponsor.
Featured Sessions
Centers for Disease Control (CDC) Lead Epidemiologist Jennifer Seymour will kick off the conference with a discussion of wellness from a public health perspective. Her Opening Session presentation, "Consumer Health State of Affairs," will provide an overview of the current health and nutrition issues confronting U.S. consumers with special emphasis on energy density and information from the CDC on global nutrition guidelines based on epidemiological data. The CDC's findings about the state of diet-related diseases and the role of food as a change agent for addressing weight management and nutritional deficiencies will be highlighted.
A lively, provocative dialog is assured in the first General Session of "Wellness 09." Billed as a "Socratic Discussion," the session features a group of panelists who will address the question: "Can the Combination of Food Science and Nutrition Accomplish the Impossible?"
The session will be moderated by David B. Allison, Professor, Dept. of Biostatistics at the Univ. of Alabama at Birmingham. Panelists include Roger A. Clemens, Scientific Advisor, E.T. Horn Co.; Johanna T. Dwyer, Professor of Medicine and Community Health, Tufts Univ. School of Medicine and the Friedman School of Nutrition Science and Policy; James O. Hill, Professor, Pediatrics, and Director, Center for Human Nutrition, Univ. of Colorado, Denver; Gilbert A. Leveille, Executive Director, Wrigley Science Institute; Mary Wagner, Chief Technology Officer, Mars Botanical; and Brian Wansink, Executive Director, U.S. Dept. of Agriculture Center for Nutrition Policy & Promotion.
The second General Session of "Wellness 09" will feature Laurent Bernard Fay, Head of the BioAnalytical Science Department of the Nestlé Research Center. His topic will be "Global Nutrition," and he will discuss Nestlé's collaboration with GE Global Research, the General Electric Company's centralized research and development organization. The main goal of this collaboration is to scientifically assess the connection between body composition, metabolic profile, and health.
The conference's Closing General Session is titled "Nutrition That Sells." It will be moderated by dietitian David Grotto, founder of Nutrition House Call LLC, a nutrition consulting firm. The session is designed to clarify the effect of nutrition on product development and food and wellness trends.
Panelist Barbara Katz, President of Health Focus International, will discuss new product development, food and wellness trends, and sales data that support the session theme. Cathy Kapica, Vice President and Director, Global Health and Wellness, Ketchum, will provide insight on food environment and policy issues. Mike Nugent, Vice President of Product Development, NuVal LLC, will discuss how the ingredient and nutrient content of foods and beverages affect nutrition profiling scores and how product formulation can influence these scores.
Mary Ellen Kuhn is Managing Editor of Food Technology magazine ([email protected]).
--- PAGE BREAK ---
Stay on the Fast Track at Wellness 09
One of the distinctive—and valuable—features of "Wellness 09" is its multidisciplinary approach, which allows attendees to customize their learning experience. With this flexible format, attendees may commit to one of the tracks and follow it through or move from one track to another, thus gaining broad exposure to key issues. Here's a preview of what conference organizers have planned for the three tracks.
Consumer Lifestyles and Demographics
Wednesday, March 25, 2009
• Utilizing Social Media to Engage Customers and Create Brand Advocates
• The Acceptance and Connection of Food as Medicine
• How Consumer Values Affect Food Choices
• The Healthy Menu: Serving Up Taste and Opportunity
Thursday, March 26, 2009
• Consumers Multitask, So Why Shouldn't Their Food?
• Getting the Health and Wellness Product Strategy Right
Health Issues
Wednesday, March 25, 2009
• Probiotics: Gut Health and Beyond
• Showcase of the Health Benefits of the Newest Sweeteners
• Vitamin D: The Most Needed Nutrient in Our Food Supply
• Looking Beyond Content: Bioavailability of Carotenoids and other Bioactive Compounds in Plants
Thursday, March 26, 2009
• Functional Foods Enhanced for the Prevention of Cognitive Decline in the Boomer Generation
• Clinically Supported Emerging Technologies in Immune Health
Legal, Regulatory, and Standardization Issues
Wednesday, March 25, 2009
• Superfruits: Defining the Future by Defining the Term
• Standardizing Dietary Fiber Regulations to Heighten Consumer Understanding
• Is Your Food Ingredient a Drug? Regulatory Update on FDA's Implementation of Section 301 (ll) of the Federal Food, Drug, and Cosmetic Act
• Functional Foods and Nutraceuticals—An Update on Regulations and the Patent Landscape
Thursday, March 26, 2009
• How to Gain Approval of a Health Claim in Europe
• Trends and Opportunities in the Allergen-Free Market: Looking Ahead
---
Register Now
Continuing education credits are available to members of the American Dietetic Association, Research Chefs Association, and Product Development and Management Association.
To register online, visit www.ift.org/ftpc. A discount of $100 is offered for those who register by March 1, 2009.