The increasing globalization of the food industry - from sourcing of ingredients and packaging materials to the production of goods for export to or repackaging in another country - has profound implications for food safety. Supply chains are becoming more complex, which strains our ability to track products and their components back to their points of origin. And laws and regulations concerning food safety may differ from country to country.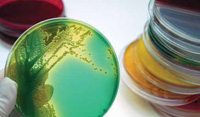 At the upcoming IFT Annual Meeting & Food ExpoB. in Anaheim, several sessions and programs will address the issue of globalization and food safety.
On Sunday afternoon, June 7, Session 046 will provide an update on the Global Food Safety Initiative (GFSI). GFSI has three goals: (1) achieve harmonization of food safety management system standards through a benchmarking process, (2) improve cost-efficiency throughout the food supply chain through a common acceptance of recognized standards, and (3) provide a unique international stakeholder platform for networking, knowledge exchange, and sharing of best food safety practices and information. This symposium will discuss the GFSI initiative, compare the benchmarked standards, and detail the certification process in order to provide critical information to make the proper management decision with regard to the certification process. In addition, it will present a case study on the process a food plant used to obtain certification of their food safety management system.
Also on Sunday afternoon, Session 047 will discuss the chemical safety of imported Chinese food products. Recent disease outbreaks linked to imported pet food ingredients in the United States and infant dairy formula in China have triggered product recalls and detention of imported dairy products. In this symposium, experts from government and academia will provide insights into existing problems, information on rapid detection techniques for chemical contaminants, including melamine, as well as an update on new Chinese food safety regulations.
On Monday morning, June 8, Session 103 will feature the Food Microbiology Division Lecture by William Sperber, Global Ambassador for Food Protection, Cargill, Inc. He will address food safety on a global basis, including the proposed formation of an authoritative intergovernmental body with the sole responsibility for food protection throughout the global food supply chain.
Also on Monday morning, Session 085 will address the benefits and challenges of fresh produce tracing. The U.S. Food and Drug Administration (FDA) has worked with other federal and state food safety agencies, retailers, and growers to increase surveillance and improve detection methods to enhance fresh produce safety and reduce the incidence of foodborne illnesses. However, this initiative is focused on prevention and would benefit from a coordinated tracing mechanism. In this symposium, speakers from the fresh produce industry, government agencies, and retailers will discuss the latest measures and future trends toward implementation of a reliable and cost-effective traceability system that is acceptable to the regulatory agencies, growers, and retailers.
Session 104 on Monday morning will examine food safety priorities and research needs for retail and foodservice in the next five years. Attendees will learn how companies and retail operators are responding to meeting changing consumer demands for fresh, green, organic, and minimally processed food that is safe.
--- PAGE BREAK ---
On Monday afternoon, Session 144 will address how companies can mitigate food safety risks in a global market. This session will provide up-to-date and relevant information on processes, systems, and case studies from global food companies. Presenter Sid N. Jhaveri, Director of Global Product Safety and Regulatory Affairs, Starbucks Coffee Co., will discuss systems and processes required to deliver safe food andB beverages for consumers. He will also share some of the challenges in meeting regional and local regulatory and safety standards throughout the supply chain. Presenter Afsaneh Sadeghnobari, Director of Quality Assurance & Regulatory Affairs for Beverage Systems, Kerry Group, will discuss the issue of procuring ingredients for foods from an ever expanding international market, which poses new and increasingly complicated risks. A highly developed system of controls must include an in-depth risk assessment process, a focused and real audit presence, as well as an integrated approach between Quality Assurance professionals, purchasing managers, and industry experts.
On Tuesday afternoon, June 9, Session 237 will discuss how consumers and other food handlers can improve the safety of their fresh and fresh-cut produce. An increasing number of foodborne illness outbreaks have been associated with the consumption of contaminated fresh and fresh-cut produce, impacting significantly on public health, consumer confidence, and the U.S. economy. This symposium will focus on the challenges and opportunities for improving produce safety at the retail, foodservice, and consumer levels. Researchers from multidisciplinary fields will present cutting-edge technologies and practical solutions.
Also on Tuesday afternoon, Session 240 will address the global sourcing of food ingredients. Attendees will learn how to reduce risk in global ingredient sourcing through implementing best practices and legal protections. Presenter Larry Platt, President, RQA, will discuss the risks and challenges associated with global sourcing, as well as the level of confidence required to protect brands and consumers. He will review some of the best practices in global supply chain sourcing, including document review, facility auditing, and inspections. Presenter Mat O'Connor, Director of Global Sourcing, TIC Gums, Inc., will provide attendees with some key strategies and best practices for managing foreign suppliers, establishing necessary quality and surveillance systems, andB ensuring standards compliance.
Session 247 on Tuesday afternoon will provide highlights of a recent IFT Expert Report: Making decisions about the risks of chemicals in foods with limited scientific information. An IFT expert panel examined the complexity surrounding timely decision-makingB about risk when an undesirable chemical contaminant or an unanticipated chemical substance is detected in a food commodity, ingredient, or finished product, particularly when available information about the substance is less complete than desirable. Attendees will learn about the extensive U.S. legal framework and international institutions and measures governing the safety of the food supply; risk analysis, i.e., how the nature and size of real orB potential risks are determined, or, more frequently, estimated; how available information on the nature, size, and probability of a risk can be applied in making appropriately conservative and balanced decisions; the Threshold of Toxicological Concern concept and a Toxicological Priority Grid visualized by the IFT expert panel; and how to balance the risk(s) of an unavoidable food component against the benefit(s) of the food in which that component is found.
Pathogens
Several sessions will address the identification and control of pathogenic bacteria in the food supply. On Sunday morning, Session 001 will address Molecular approaches to food safety include nucleic acid-based methods to detect foodborne pathogens and subtyping approaches to discriminate isolates belonging to a given pathogen beyond the species or subspecies level. This symposium will cover the fundamentals of molecular biology and cell physiology as they apply to development, implementation, and interpretation of molecular detection and subtyping approaches to detect and characterize foodborne pathogens.
--- PAGE BREAK ---
Several sessions will address the identification and control of pathogenic bacteria in the food supply. On Sunday morning, Session 001 will address Molecular approaches to food safety include nucleic acid-based methods to detect foodborne pathogens and subtyping approaches to discriminate isolates belonging to a given pathogen beyond the species or subspecies level. This symposium will cover the fundamentals of molecular biology and cell physiology as they apply to development, implementation, and interpretation of molecular detection and subtyping approaches to detect and characterize foodborne pathogens.
On Tuesday morning, Session 187 will explore recent research findings on internalization of pathogens in fresh produce and control strategies. Attendees will better understand the current challenges in preharvest prevention of foodborne pathogens in fresh produce and in the control of internalized pathogens postharvest. This symposium will examine current advances in research on internalization of pathogens and the interaction of pathogens with plant tissues. It will also explore various factors that contribute to internalization of pathogens, such as disease condition, mechanical disruption, and presence of natural microflora. Presenters will discuss control of pathogen internalization at the farm level and use of best practices and good agricultural practices that limit contamination of fresh produce on the farm. Since washing the fresh produce can be ineffective against internalized pathogens, presenters will address other control options such as irradiation.
On Tuesday afternoon, Session 236 will be an oral session on microbial survival and inactivation. Presenter Rong Murphy, FPTI, will discuss the application of ultrasonic technology for killing Salmonella and Listeria monocytogenes in fluid systems. Presenter Alison C. Lacombe, University of Maine, will present research on the antimicrobial effect of constituent cranberry components against Escherichia coli O157:H7. Presenter Aliyar Fouladhah, Colorado State University, will discuss the effects of combined heat and acetic acid on natural microflora reduction of cantaloupe melons. Presenter Mary Anne Roshni Amalaradjou, University of Connecticut, will discuss the use of plant-derived antimicrobials for the inactivation of methicillin-resistant and vancomycin-resistant Staphylococcus aureus in laboratory medium and commercial salad mix. Presenter Shivani Gupta, Colorado State University, will discuss the survival and recovery of Listeria monocytogenes from laminate kitchen countertop surfaces with different cleaning materials.
Exhibits
On the show floor at Food Expo, a special area will house the Food Safety & Quality Pavilion. This exhibition area will host about 35 companies offering a range of products and services from analytical instruments, independent testing, and environmental sampling to online analyzers, sanitation audits, and test kits for allergens, GMOs, and toxins. Here's a sampling of what some exhibitors will be highlighting at their booths throughout the exhibition.
On the show floor at Food Expo, a special area will house the Food Safety & Quality Pavilion. This exhibition area will host about 35 companies offering a range of products and services from analytical instruments, independent testing, and environmental sampling to online analyzers, sanitation audits, and test kits for allergens, GMOs, and toxins. Here's a sampling of what some exhibitors will be highlighting at their booths throughout the exhibition.
Single instrument measures both water activity and moisture content using Decagon's proven water activity measurement technology. To measure moisture content using water activity requires an understanding of the relationship between the two parameters. This relationship, referred to as the moisture sorption isotherm, is complex and unique to each product type. It must be determined experimentally by measuring water content at several water activity values. This can be done manually with saturated salt slurries and desiccators or automatically using an isotherm generator instrument. Decagon's AquaSorp isotherm generator can rapidly generate robust isotherms with high data resolution. Once the isotherm has been generated, it can be used to indirectly determine moisture content based on a water activity measurement. Benefits include less than 5 min test time, no heating, nondestructive, water activity range 0.10 to 0.95, moisture content repeatability 0.02%, and accuracy to moisture content reference method 0.1% to 0.5%. Decagon Devices, www.decagon.com, Booth 601.

--- PAGE BREAK --- 

Expanded food and beverage testing center

specializes in contamination and food toxicity testing. The company's emergency services department supports food and beverage processors. When quality problems occur within a food and beverage processing, manufacturing, or distribution center, Chemir Analytical Service's scientists are available around the clock to solve the problem. Analytical chemists utilize state-of-the-art instrumentation to solve difficult problems such as unknown materials or contaminants, off-colors, off-flavors, or off-odors and packaging leaching. Scientists are also available to provide expert witness and litigation support services.

Chemir Analytical Services, www.chemir.com, Booth 2170.

Software for sensory and consumer science enables product development, quality, and marketing groups to conduct sensory and consumer research. Compusense at-hand 4.0 software gathers critical information about consumer perception, providing feedback that is essential for success. Compusense at-hand screening tests help you recruit the right panelists by drawing on demographic and product usage information, screener responses, and track records for completing tests. Compusense at-hand can send emails and provide links for panelists to accept or decline invitations to upcoming tests. Compusense five with FCM (Feedback Calibration Method) software features flexible data collection and the ability to analyze data rapidly. Compusense Inc., www.compusense.com, Booth 2343.

New line of refractometers

includes the

r2mini

pocket digital refractometer,

r2i300

compact benchtop refractometer, and the

Mark III

manual abbe refractometer.

Reichert Inc., www.reichertai.com, Booth 2378.

Master of Agribusiness

is an industry-centered, distance-education degree program with more than a decade of experience developing agribusiness leaders. Focusing on the food and agribusiness industries, the program is delivered executive style to working professionals. Not an MBA or an M.S. in Agricultural Economics, the professional degree is aimed at training managers for peak performance in one of the most rapidly changing industries today. The program has students and alumni from 35 states within the U.S. and more than 25 countries who work in every sector of the food and agribusiness industry.

Kansas State University, www.mab.ksu.edu, Booth 1547.

Research and development consulting firm has added two services - melamine testing and culinary driven concept development - to its broad array of capabilities. The NFL has been instrumental in helping its clients address the melamine crisis by conducting analysis to verify incoming ingredients and finished products for compliance. The NFL adopted the FDA method, using GC/MS/MS, with a detection limit of 2.5 ppm for melamine and the analogs cyanuric acid, ammeline, and ammelide. It can also analyze for melamine only with a detection limit of 0.5 ppm using LC-MS/MS. The National Food Lab, www.thenfl.com, Booth 2437.

Rheometer with tribology measuring chamber

is a useful tool for characterizing reduced-fat foods. For years, rheology has been a valuable tool for food characterization, but recently tribological measurements have been linked to certain aspects of mouthfeel. The tribology chamber can be used as a tool by food researchers to measure the effects of different precursors in reduced-fat foods on the mouthfeel of the final products.

Anton Paar USA, www.anton-paar.com, Booth 513.

Product development and labeling software

features many interface changes. Visitors to Booth 1219 can watch demonstrations of the new features and will receive a free demo copy of the software. Each visitor also has the opportunity to register for a chance to win a full

Genesis R&D

program. At the core of

Genesis R&D

is an extensive database - more than 37,000 foods and food items - tailored specifically to the needs of the food manufacturing industry. Included in the database, for instance, are raw foods and processing items such as gums, bases, preps, and colors. For each item in the database, information on up to 120 nutrients and nutrient factors is provided. Because no database can contain every item, the

Genesis

program allows users to add an unlimited number of food items, nutrients, cost, and other factors relevant to the individual manufacturer's needs. Users can then choose to display any number of included and added nutrients and nutrient factors in any of the program's many analysis reports, including a spreadsheet, multi-column report, single nutrient report and, of course, labels.

ESHA Research, www.esha.com, Booth 1219.

Texture analyzer features a traditional compression mode as well as a new tension mode. Manufacturers can now test their products and their packaging. The large vertical work area of the instrument is ideal for large sample placement. This also allows for increased travel distance maximizingB the functionality of the new tension mode. The CT3 analyzer offers load cells in 100 g, 1,000 g, 1,500 g, 4,500 g, and 10 kg. It also features seven test modes: normal test, hold time test, cycle count test, bloom test, TPA test, tension test, and static load calibrator check. Brookfield Engineering, www.brookfieldengineering.com, Booth 827.

--- PAGE BREAK ---

Multi-dimensional gas chromatography system

expands the capabilities of chemists who perform target compound analyses in complex sample matrices, including natural product extracts, food and flavor components, or biological extracts. Traditionally, a single-column approach to these analyses has proven to be problematic because the complex nature of the matrices makes the separation of the target analytes from matrix interference extremely difficult. This new multidimensional heart-cutting system, incorporating a "multi-Deans switch," greatly increases separation power by combining two capillary columns of different selectivity for a more efficient separation of the target analytes from a complex sample matrix. The improved separation of the analytes from the matrix interferences allows more positive identification and improved quantitative analysis of the target analytes.

Shimadzu Scientific Instruments, www.ssi.shimadzu.com, Booth 2553.

Particle analysis system

offers economical testing with a small unit footprint.

Flowcam V-1000

image analysis system is built for environments where similar types of samples are run continuously, such as QC labs. Applications include wastewater monitoring, oil-in-water/oil analysis, foreign matter detection, emulsion agglomeration, and microencapsulation QC.

Fluid Imaging Technologies, www.fluidimaging.com, Booth 2484.

Clamshell twin screw extruder

is a 12mm miniature co-rotating twin screw extruder with application to the food industry for development of new products. It is one of the smallest twin screw extruders available with a clamshell barrel and segmented modular screws that can be configured specifically for individual needs. The

Brabender Mini-Compounder

TSE 12/36 has an integrated drive with an output of 2.4 kW (3.2 hp) and reaches speeds up to 600 rpm (max.).

C.W. Brabender Instruments Inc., www.cwbrabender.com, Booth 1570.

Food testing laboratory

conducts nutritional analysis, storage & shelf life studies, sensory evaluations and training, microbiological testing, specialty fibers testing, and baking evaluations. Laboratory has received ISO/IEC 17025 Accreditation. The company's Quality Management System and in-scope analytical methods meet the stringent requirements of a globally recognized standard of quality for testing laboratories in the food and pharmaceutical industries.

Medallion Laboratories, www.medallionlabs.com, Booth 2263.

Physical testing instruments

for the food industry include refractometers, moisture meters, thermometers, thickness gauges, color meters, texture analyzers, viscometers, and balances.

Paul N. Gardner, www.gardco.com, Booth 2250.

Food safety experts

provide support to food manufacturers, restaurants, and retailers to help assure product safety and nutrition. With locations worldwide meeting and exceeding ISO 17025 requirements, Silliker is a leading international network of accredited food testing and consulting laboratories. Working together, Silliker can help your company assess product safety, assure quality, guard against contamination and spoilage, verify products and processes, keep your costs under control, and empower employees through education programs.

Silliker Inc., www.silliker.com, Booth 1353.

Sterile polyethylene laboratory sample bags

for QA testing and other microbiological applications hold liquids or solids and have a leak-proof closing tab. All bags have patented puncture-proof tabs; tape covers the wire ends minimizing bag puncture and scratching of hands. Sterility documentation is available for every box of bags, using spore strip testing and lot number traceability.

Nasco Whirl-Pak, www.whirl-pak.com, Booth 1858.

--- PAGE BREAK ---

Rapid viscosity testing

can be applied to instant pudding powder, prediction of ethanol yield, malting and brewing, and measurement of degree of cook for starch-based extruded products. Other analytical instruments are available for analysis of grain, flour, food, and feed. Instruments include NIR, gluten analyzers, lab mills, and moisture meters. The

DA 7200

diode array-based NIR analyzes all forms of samples - grains, pellets, powders, pastes, liquids, slurries - with little or no sample prep in 6 sec. Unit simultaneously measures parameters such as moisture, protein, fat, fiber, ash, fatty acids, and many others.

Perten Instruments, www.perten.com, Booth 3419.

Full-service contract laboratory

provide clients with microbiology and chemistry testing, sensory evaluation, consumer research, pilot plant, nutrition labeling, and library services. Analytical laboratory testing is accredited to ISOB 17025. That is why Food LogiQ approached rtech about teaming up with them to introduce an important new testing service to the food industry. FoodLogiQ is known for its innovative

On Demand

software that automates traceability, audits, and lab testing while eliminating manually intensive paper-based programs. In launching this initiative with rtech, FoodLogiQ can now help manufacturers and processors set up a fully integrated quality management system that meets global food safety standards, enabling companies to formalize their food safety efforts and ensure more sanitary production environments.

rtech Laboratories, www.rtechlabs.com, Booth 1726.

International organization establishes industry standards

for developing and testing quality pharmaceuticals, dietary supplements, and food ingredients. USP publishes its standards in the USP-NF and the Food Chemicals Codex. USP also offers a variety of Pharmacopeial Education courses to help you use USP standards to your best advantage as well as more than 2,100 quality Reference Standards for use in compendia tests and procedures.

U.S. Pharmacopeia, www.usp.org, Booth 312.

Contract research facility

designs, scales up, and optimizes bioprocesses for the production of commercially successful bioproducts. It specializes in extraction, fractionation, modification, and purification of bio-based materials. The 54,000-sq-ft facility houses 11 laboratories, 5 separate pilot plant processing areas, warehouse with quarantine area, library, and administration areas.

POS Pilot Plant Corp., www.pos.ca, Booth 1578.

Moisture/solids analyzer

includes a more user-friendly interface and many additional features designed to offer the end user faster throughput, greater control of testing conditions, and more comprehensive test data. The

Computrac MAX 4000XL

features a full color screen that displays separate graphs for rate of moisture evolution and total moisture evolution. It also features a full 10-digit alpha-numeric keypad for entering sample information. Instrument facilitates faster throughput via a forced air cooling system that allows the instrument to cool from test temperature to idle temperature 25% faster than previous models. It also features a Temperature Ramp Rate Control option, which allows the user to control the rate at which the instrument heats from idle to test temperature.

Arizona Instrument, www.azic.com, Booth 508.
Bob Swientek is Editor-in-Chief of Food Technology and Director of Publications at IFT
[email protected]