Current economic conditions in the United States have caused consumers of all ages and incomes to reevaluate, re-prioritize, and experiment with their food spending, eating preferences, and dining habits. But while the elements of America's recessionary food behaviors are still in flux, it's clear that they will bring about dramatic change - and that spells new and diverse opportunities for food and beverage marketers.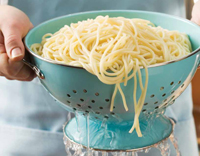 For the year ending (Y/E) in February 2009, Americans prepared and consumed nearly two-thirds (67%) of their meals at home, which is up five meals per person vs the prior year (NPD, 2009a). In a typical week, five dinners were made at home, 1.2 were eaten out, and 0.8 were taken out, ordered in, or purchased from the drive-through (FMI, 2009a).
The economy, lack of healthful options, and a new sense of boredom, especially with quick-service-restaurant (QSR) menus, have caused 77% of Americans to eat out less often and to choose less-expensive venues (Technomic, 2009a). The NPD Group reports that the average number of annual meals purchased from a restaurant has fallen from 209 in 2006 to 202 in 2009 (Glazer, 2009a).
Foodservice traffic fell for the fourth consecutive quarter, down 3.6% for the quarter ending August 2009 vs the same period a year earlier. Traffic declined across all restaurant segments and dayparts (NPD, 2009b).
Visits to QSRs fell 3%, casual dining was down 4%, and midscale dining down 5%. Dinner visits dropped 6% for the seventh consecutive quarter; lunch was down by 4%, and the morning meal off by 2%. Snacks were the only growth segment, up 1% (NPD, 2009b). Family traffic fell 13%, but fine dining was the hardest hit with 59% of consumers decreasing their visits (NPD, 2009c; Technomic, 2009a).
Only six limited-service chains managed same-store sales growth in the third quarter of 2009: Krispy Kreme, Tim Hortons, Panera Bread, Chipotle Mexican Grill, McDonald's, and Wendy's. Full-service restaurants all saw declines (Technomic, 2009a).
Four out of 10 restaurant meals were eaten on-premise (this total is down 3% compared with 2008); 29% at home, down 2%; 17% in a car, down 2%; and 11% at work, down 11%. Thirty-nine percent of orders were for carryout; 20% came via a drive-through, and 3% were delivered (NPD, 2009d).
Takeout fare other than fast food, e.g., pizza, Chinese, etc., remains the No. 1 source for foods eaten at home but not prepared there, down 8% vs 2008, followed by fast food, which is up 3%; supermarket takeout, up 1%; and full-service restaurant takeout, down 4% (FMI, 2009a). Whole chickens, packaged salads, packaged meat, pizza, sandwiches/wraps, salad bars, self-serve bars, sushi, and hot soup are the top supermarket takeout items (FMI, 2008).
Convenience stores, with food-service sales up 7.7% on a per-store basis and prepared foods up 9.1%, still offer stiff competition. Although soup and salads, followed by chicken, sandwiches, and pizza, had the biggest gains in convenience stores in 2008, hot dogs, pizza, chicken, and baked goods are the largest categories. Hot tea was the fastest-growing hot beverage (Longo and Chanil, 2009).
With 40% of consumers entertaining at home more often, restaurants' $23 billion catering business is expected to enjoy strong sales (Technomic, 2008).
Lastly, with $85.9 billion in sales in food, drug, and mass merchandisers including Wal-mart (FDMw) for Y/E July 11, 2009, private label may well be the most successful category of all (Straczynski, 2009). Private-label unit share of food and beverage sales in FDMw grew to 22.8% (up 1.2%), and dollar share climbed to 17.6% (up 0.7%) in the 12-month period (IRI, 2009d).
Dynamic Dayparts
As budget-weary consumers cut back on away-from-home eating, they're creating some of the fastest-growing opportunities in the food industry today - at-home breakfasts and brown-bagged lunches, snacks, and drinks.
While breakfast has been one of the fastest-growing segments of the foodservice industry over the past few years, sales fell 3% for Y/E May 2009, and lunch sales fell 2% (NPD, 2009e). Two-thirds of shoppers (67%) eat breakfast at home four or more days a week (FMI, 2009a). Not surprisingly, they're sending sales of frozen breakfasts, gourmet baked items, and healthier cereals soaring (Phillips, 2009).
Three-quarters of consumers eat lunch at least five times per week. Most important, more than half of all full-time workers (56%) eat a lunch they brought from home, up from 45% in 2008 (FMI, 2009a).
While snack occasions typically get hit hardest in weak economic times, this time it's not the case - especially for restaurants, where snacks now drive 14% of foodservice traffic, according to NPD (Glazer, 2009b). Top evening snacks at restaurants were burgers, Mexican, pizza, chicken sandwiches, and tacos. Only six out of 25 traditional snack categories showed growth, according to Nielsen; these were assorted multi-packs, popcorn, pork rinds, yogurt, granola/bars, and frozen yogurt (Lempert, 2009). Almost 40% of those ages 25-44 now eat nutrition bars (Angrisani, 2009).
Changing Behaviors
The economic downturn, the perception that home-prepared foods are much healthier - a view held by 92% of grocery shoppers (FMI, 2009a) - and an unmet desire to enjoy affordable, restaurant-style foods at home have given food marketers the opportunity to recapture mealtime.
Multi-Sponsor Surveys' Gallup 2009 Study of Dinner reports that 91% of meal preparers made weekday main meals at home in October/November 2009 (MSI, 2009). Just over half (54%) prepared the meal from scratch primarily with fresh ingredients/no mixes, down 2% vs 2007; 29% did so with pre-packaged foods that required some preparation, up 5%; 9% used only frozen or heat-and-serve prepackaged foods, up 1% (MSI, 2009). On weekends, eight out of 10 dinners (82%) were prepared at home, up from 78% in 2007.
More than half (57%) of meal preparers served a meat, poultry, or seafood entree as part of a typical night's dinner, down from 61% in 2007; 43% served a rice, potato, stuffing, or pasta side dish, up 4%; 42% a vegetable side dish, down 2%; 24% bread, biscuits, or rolls, up 4%; 20% a green salad, down 8%; and 15% dessert, down 3%. Only 3% served appetizers at dinner during the week; 6% did so on weekends (MSI, 2009).
Although chicken/turkey remains America's top dinner entree - served by 56% of meal preparers - it is down 4% vs 2007. Just over one-third (36%) served steak/beef roast, down 7%; 35% burgers, down 11%; and 29% pork chops, down 2%. Hot dogs were part of the weekly dinner menu for 16%, meatloaf for 13%, and ham for 11% (MSI, 2009).
Among the 51% of shoppers who have cut back their meat purchases due to the economy, 67% opt for less-expensive meat every time they shop or frequently; half (55%) eat casseroles or pasta dishes to stretch the meat (FMI, 2009b). In 2009, 35% of meal preparers served soup for dinner, up 13% vs 2007; 17% served chili, up 8% (MSI, 2009).
Pasta is increasingly popular; more than half (54%) of meal preparers served pasta for dinner in a typical week, up 20% over 2007; one-third served a pasta casserole (MSI, 2009). Dry pasta sales reached an all-time high of $2 billion for Y/E 9/26/09, according to Nielsen (Rennell, 2009). Healthful dry pasta is the fastest-growing segment.
Consumption of fish and seafood is up, both at home and away from home. One-third of meal planners served seafood for dinner in a typical week (MSI, 2009). For the first time, those ages 18 -24 were just as likely to order shellfish away from home as those ages 65+ (Mintel, 2008a). More than one-third of households with children (37%) report that they are trying to eat more fish/seafood (FMI, 2008). Shrimp, tuna, and salmon are the most-consumed fish (NFI, 2008).
Watch for American regional cuisine to move center stage, led by Southern, a rejuvenated Tex-Mex, Cajun/Creole, California cuisine, and New England fare; 58% really enjoy American cuisines (GfK Roper, 2008; Sloan, 2009). One in five meal preparers (19%) still serve fried chicken during the week (MSI, 2009). Chili, fried chicken, ribs, grilled cheese, macaroni and cheese, catfish, waffles, and meatloaf were the comfort foods found most frequently on the menu in 2008 (Datassential, 2009).
Ethnic cuisines are also becoming a regular weekly occurrence at home. One-quarter of meal preparers served Mexican food in a typical week, 2% a Chinese main dish, and 2% sushi (MSI, 2009). Almost all households with children now regularly eat ethnic foods at home, led by Mexican, consumed by 76%, Italian 73%, Asian 65%, and Tex Mex 24% (MSI, 2007). One-third (33%) of kids/teens eat with their family every day; 46% have dinner together at home six or more nights a week (Mintel 2008b).
Based on the impact of age dynamics, prior and current eating patterns, and population growth, the five food groups expected to increase in consumption are salty/savory sacks, easy meals, center-of-the-plate proteins (meat entrees), sweet snacks/desserts, and heat-and-eat breakfasts (NPD, 2009f).
What's Cooking
Although stovetop is still the most frequently used cooking technique, its use has fallen from 52% of main meals in 1985 to 33% in 2009 (NPD, 2009g). While microwave cooking was flat from 1990 to 2007, with 20% of meals being prepared this way, usage has soared 10% since 2007. Although microwaves are being used to warm and heat more food, their use to prepare dishes from scratch has not increased. Food packaging that employs microwave steaming technology has also helped spur use.
Look for more small-appliance cooking in 2010. NPD reports that 83% of households own a slow cooker and half of them used it in the past month; 11% of homes have a Panini maker (NPD, 2009g). More than half of the 77% of households that own a barbecue grill now use them year round (HPBA, 2008).
Freshness remains the most important food criteria; it is extremely important to two-thirds (66%) of food shoppers, up from 62% in 2004 (HealthFocus, 2009). Despite the economy, Nielsen reports that the perishable department is growing faster than all retail sectors in the total market (Gregori, 2009). Household deli spending for Y/E September 2009 was up 5% over last year; bakery, up 3%; fresh meat/seafood, up 4%; and produce, up 3%.
Shoppers appear to be sticking with core vegetables; tomatoes, potatoes, and corn all are posting unit growth. Specialty and stone fruit sales are down in favor of berries, cherries, grapes, and avocados, per Nielsen (Gregori, 2009).
Locally grown produce, super-fruits, organic produce, exotic fruits, micro (baby) vegetables/greens, heirloom tomatoes, specialty potatoes, fresh herbs, pomegranates, and figs are American Culinary Federation (ACF) trendy produce picks for 2010 (NRA, 2009).
In the deli, Nielsen reports all major departments are posting strong growth. Deli cold cuts and cheese sales are up 7% vs a year ago; prepared food sales are up 5% (Gregori, 2009). Consumers are trading down to chicken, pork, and turkey; some of the hottest-selling prepared deli items include turkey entrees, pot pies, and chicken salad.
With 84% of food shoppers cooking more at home in 2009 and 40% planning to do so more often in 2010, basic ingredients like rice, breakfast meats, frozen poultry, oils/shortening, and frozen vegetables are enjoying brisk sales (Tanner, 2009a; IRI, 2009a).
And with 43% of consumers overall - and 54% of those ages 18 - 24 - admitting that they can't cook well, restaurant-style food kits, bakery mixes, pop-up timers, and frozen foods of all kinds will become more important than ever (GfK Roper, 2008). Moreover, 67% of kids ages 6-11 and 93% of those 12-17 prepare some meals at home, making the need for easy-to-prepare items even more essential (Mintel, 2008b).
The demand for restaurant-style foods at home will continue to take off as restaurant dining declines, with the 53% of consumers who cook as a hobby and 43 million "American Foodies" as prime targets (Packaged Facts, 2009a; Mintel, 2008c). Dunkin Donuts set the pace with its "store bought" coffee, which had $112 million in year-one sales. DiGiorno responded with the Ultimate frozen pizza (no delivery fees!), which racked up $61 million in 2008 sales (IRI, 2009b).
In 2009, 51% of consumers said they bought more frozen foods than in the past to save money; 27% plan to purchase more this year (Tanner, 2009a). Sales of frozen foods are projected to reach $65 billion by 2013, up 25% from 2008 (Packaged Facts, 2009b). Nearly half of consumers (47%) agree that frozen is as nutritious as fresh; 45% say that it tastes as good as fresh (IRI, 2008). Frozen breakfasts and ethnic meals lead the way.
More than one-quarter of shoppers (27%) bought more canned, boxed, and dry food items in 2009 (FMI, 2009a). Canned meat sales in food, drug, and mass merchandisers excluding Wal-Mart were up 6% for Y/E 7/12/09. Hormel's Spam unit sales increased 4.1% (Turcsik, 2009).
Baking and bread mixes are also enjoying brisk sales. Baking mix sales were up 8.3% for Y/E 6/14/09, frozen dough and bread were up 6.6%, and pancake mixes up 18.5% (IRI, 2009c). Sales of sweets such as doughnuts climbed by 10% for Y/E 6/27/09; cupcakes were up 11.5%; individual desserts up 12.9%; and mini cookies up 22% (FreshFacts, 2009).
Lastly, with 28% of shoppers entertaining regularly at home and more than half of all adults having friends and family over at least once a month, products such as appetizers, prepared fancier meats, and frozen family-sized casseroles are enjoying brisk sales (Tanner, 2009a).
Everyday Gourmets
Although the recession has taken a bite out of the $60 billion specialty foods industry, nearly half (46%) of U.S. consumers - or 138 million Americans - bought gourmet foods in 2009, down from 56% in 2008 (Tanner, 2009a). One-third plan to buy fewer specialty foods this year to save money.
Those ages 18-24 remain the top specialty food buyer, most often opting for immediate consumables such as chocolate, cookies, cheese, and cold beverages or cooking aids such as gourmet cooking sauces. Specialty coffees, cheeses, chocolate, and oils are purchased by more than half of all specialty food consumers (Figure 1; Tanner 2009a).
In 2008, cheese/cheese alternatives was the largest specialty category with sales of $3.4 billion, followed by condiments with sales of $2.4 billion; frozen/refrigerated entrees $1.7 billion; meat, poultry, seafood $1.5 billion; snacks $1.4 billion; and frozen desserts $1.3 billion (Tanner, 2009b). Sales of baby food, yogurt/kefir, and refrigerated juices/functional beverages all rose by more than 50% from 2006 to 2008.
With 82% of specialty consumers cooking at home more often in 2009, it's not surprising that for everyday use is now tied with as a treat for the top reason for purchase of specialty foods (61%), followed by for a dinner party or special occasion (34%) (Tanner, 2009b). Forty percent of specialty food consumers entertain regularly vs 28% of consumers overall; 69% watch cooking shows; 30% bought an item seen on a cooking show - 20% of them for health reasons. Watch for more convenient gourmet foods such as Immaculate Baking Co.'s refrigerated scones.
Specialty food consumers are much more likely than typical consumers to serve ethnic foods at home. In 2009, 57% of specialty consumers purchased organic foods and 27% bought locally produced items, but only 11% sought out Fair Trade products (Tanner, 2009b).
More than one in five retailers (24%) plan to bring high-end store brands to market (Gallagher, 2009). IRI reports that 16% of shoppers are still regularly splurging on premium and gourmet food products; the majority of gourmet products are now sold through supermarkets (IRI, 2009a).
Menu Makers
With price in mind, not surprisingly restaurant patrons are selecting more familiar and filling items such as burgers and sandwiches and skipping more discretionary meal parts such as appetizers, desserts, and beverages. Burgers, Mexican, breaded chicken sandwiches, nuggets/strips, and tacos top the list of gainers among restaurant entrees, with both burgers and pizza up more than 20% in servings and Mexican up 16% (NPD, 2009h).
Snacks remain a bright spot in the restaurant business. French fries are the biggest gainers in the snack segment followed by potato chips, brownies, cookies, and frozen yogurt, with fries, brownies, and yogurt up more than 20% in servings (NPD, 2009h).
Adults ages 55-64 are now the top spenders at restaurants (NRA, 2008). For the year ending February 2009, visits by those ages 65+ increased by nine per year; visits by those ages 50-64 were up by four. Conversely, visits by those ages 18-24 fell by 16 per year. Those ages 25-34 and those under age 18 paid seven fewer visits to restaurants per year (NPD, 2009i).
In descending order, burgers, fries, side dish salads, breakfast sandwiches, Mexican food, pizza, non-fried vegetables, chicken sandwiches, main dish salads, and shellfish are the most ordered items by baby boomers (NPD, 2009j). Burgers top the list for those 65+, followed by side dish salads, French fries, non-fried vegetables, main dish salads, shellfish, eggs, beef entrees, Mexican food, and pizza.
Kids' menus are in dire need of culinary upgrades and more healthful offerings. Pizza, fries, nuggets, cheeseburgers, and fried chicken top the list of QSR favorites for those under age 6 and those ages 6-12. Regular carbonated beverages are the top QSR beverage for kids under age 12; milk is second for younger children and ranks fourth for those ages 6-12 (NPD, 2009k). Pasta, fries, pizza, nuggets, and rice were the top five most-ordered items for kids ages 6-12 in full-service eateries (NPD, 2009l).
Technomic (2009b) reports that 42% of consumers - particularly males 25-34 - are more likely to visit restaurants that offer new or unique flavors; 66% say that discovering new flavors will cause them to return. One-third (36%) of diners say they are more interested in trying new flavors than one year ago; 35% are willing to spend more on a meal that incorporates innovative flavors. Spice, spicy/hot, herbaceous, fruit, and vegetable will be the flavors with the highest appeal in the next two to three years (McCormick, 2009).
Among broadly established ethnic cuisines, those of high interest to consumers (62%) include Spanish, Hawaiian, Tex-Mex, Greek, Caribbean, and Mediterranean (Technomic, 2009b). About one-third of consumers (34%) also look for sauces and condiments that are low in fat or calories; 29% look for low-sodium offerings; and 26% prefer to use organic or all-natural condiments when available.
Restaurants also set the culinary pace, and this year will be no exception. Locally grown produce, locally sourced/meats seafood, and sustainability top the list of hot culinary trends for 2009, according to ACF chefs (Figure 2; NRA, 2009).
Locally sourced meat and seafood topped the list of center-of-the-plate trends, followed by half-portions/smaller portion for a smaller price; sustainable seafood; nontraditional fish (e.g., branzino, barramundi, etc.); newly fabricated cuts of meat, e.g., pork flat iron; and tapas/ mezze/dim sum.
Quinoa, braised vegetables, brown/wild rice, steamed/grilled/roasted vegetables, buckwheat items, barley, and meshed/pureed vegetables were the up-and-coming trendy side dishes, along with lentils, couscous, and polenta.
Bite-sized treats remain the most popular trendy desserts followed by artisan/homemade ice cream, dessert flights/combos, gelato/sorbet, drinkable desserts, fresh fruit desserts, traditional ethnic desserts, cheese plates, and cupcakes.
Kids' meals are taking on an importance all their own. Nutritionally balanced children's dishes ranked as the top hot kids' trend, followed by fruit/veggie side items for kids, gourmet children's dishes, kids' entree salads, ethnic-inspired children's dishes, and fun-shaped kids' items.
Regional ethnic and ethnic fusion topped the list of up-and-coming cuisines. Artisanal cheeses are the hottest ingredient, followed by black garlic; ancient grains; flatbreads; flower syrups/essence; flavored, smoked, and regional salts; vegetable ceviche; ethnic condiments, e.g., chimichurri; agave; and whole-grain breads.
ACF chefs named trendy liquid nitrogen chilling/freezing, braising, sous vide, smoking, oil-poaching/confit, grilling, curing, pickling, searing/sauteeing, and roasting as the top hot food preparation techniques for 2010 (NRA, 2009).
Healthy It Is
Self-care has emerged as a key money-saving strategy. IRI reports that nearly three-quarters of consumers rate nutritious/wholesome meals as a major consideration when planning food and beverage shopping trips and that two-thirds are eating to manage specific health conditions (IRI, 2009e).
Fats, calories, sugar, sodium, whole grains, and chemical additives top the list of ingredients that consumers say are very important when checking the nutrition label (Figure 3; FMI, 2009a). The number of shoppers who consider protein very important jumped 8% between 2008 and 2009; the number of those who consider information on saturated fat content very important was up 7%.
Nielsen reports that sales of food carrying a natural claim reached $20.4 billion for Y/E 4/19/09, up 6.6%; sales of products with a "no preservatives" callout reached $13 billion, up 8% (Nielsen, 2009). Growth of organic food sales dropped from 24% in March 2008 to 1% for the month of April 2009. Hormone-free is important to 35% of consumers, all-natural to 32%, local 23%, USDA organic 19%, and organic 15% (Hartman, 2008).
Over the past four years, probiotics topped the list of the fastest-growing health claims, followed by less sugar, absence of a specific fat, UPC-coded organic, antioxidants, gluten-free, fiber presence, hormone-/antibiotic-free, multi-grain, and presence of omega-3 fatty acids (Nielsen, 2009).
In 2009, 52% of consumers watched/controlled their diet, up from 28% in 2004 (Mintel, 2009). More than half (58%) tried to lose weight, 36% control cholesterol, 26% maintain weight, 25% control fat intake, 23% watch blood sugar level, 19% manage hypertension, 15% deal with diabetes, and 15% monitor salt intake (Mintel, 2009).
The percentage of consumers who purchased a functional food or beverage jumped from 28% in 2008 to 48% in 2009 (Mintel, 2009). Those ages 18-24 were the most likely to use functional foods; use declines linearly with age. In 2009, cereal with a heart-healthy or cholesterol-reducing claim was the most-purchased functional food, followed by cereal with added nutrients, heart-healthy margarine/spreads, fortified yogurts, nutrition bars, heart-healthy yogurt, eggs with omega-3s, and fortified soy milks (Mintel, 2009).
As a new consumer frugality emerges, it's clear that food consumption will remain centered at home. Expect the home-food-preparation trend to grow more sophisticated and watch for heightened demand for restaurant-style convenience foods, flavored basic meal ingredients, and upscale home-entertaining food options. With more consumers aiming to "live vicariously" through their food, gourmet and ethnic foods will be essential parts of everyday fare. Lastly, consumers have recognized the critical role of food in maintaining health, but they won't always be willing to pay a premium price for it.
---
A. Elizabeth Sloan, Ph.D., a Professional Member of IFT and Contributing Editor of Food Technology, is President, Sloan Trends Inc., 2958 Sunset Hills, Suite 202, Escondido, CA 92025 ([email protected]).