As the high cost of health care looms at the forefront of consumer consciousness, many seek practical, preventive ways to maintain health and wellness by bolstering their natural defenses. One obvious choice is consuming more healthful functional foods and beverages. Consequently, the U.S. retail market for functional foods and beverages increased by 6% between 2007 and 2008 with sales totaling nearly $31 billion. This trend creates opportunities to develop products that promise to determine the future direction of the food industry. To that end, IFT is again offering practical, current insights into the successful development and marketing of healthful foods during its Wellness 10 conference, powered by Food Technology magazine. Scheduled for March 24–25, 2010, at the InterContinental Chicago O'Hare in Rosemont, Ill., the conference will provide scientific applications geared toward helping organizations stay profitable, specialized information about healthful foods, emerging trend data about consumer priorities, and networking opportunities.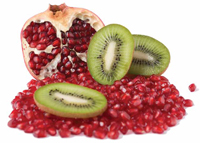 To increase longevity and delay or prevent the onset of chronic diseases, a strong consumer demand for products designed to promote better health has emerged. In particular, an aging baby-boomer population serves as the foundation for future growth in health and wellness. As a result, investing in the development of healthful foods has great potential. Wellness 10 is the definitive conference for professionals in research & development, new business development, brand management, packaging, regulatory compliance, and government to gain insight on key nutrition issues and the dynamics of developing healthful food products.
Building on the success of previous Food Technology conferences, Wellness 10 offers a personalized educational experience through color-coded sessions that will address six industry application areas within the healthful foods arena:
• Applied Science. Food product development must be based on consumers' needs. Wellness 10 will present information that provides solutions food scientists and product developers can apply when developing healthful foods. Regardless of whether the solution is chemical, safety-related, or nutritional, the findings in this application will provide insights for shaping new products.
• Consumer Research/Trends. When it comes to their health, consumers have shifted from being reactive to being more proactive. This shift is evident in that consumers are becoming more familiar with foods and ingredients and which ones impart healthful benefits. Information in this area will uncover demographic trends, market shifts, and preferences—all of which indicate consumers' purchasing decisions.
• Innovation/New Technologies. Perhaps the most integral part of the food industry is the continual emergence of new products, which grow market share. Each year, food and beverage companies spend approximately $5 billion to develop and introduce new product ideas. Eighty percent of these ideas either never make it to market or are withdrawn within two years of introduction, so early determination of which products will be successful is essential. Wellness 10 will present methods for marketing healthful foods at minimum risk.
• Marketing & Packaging. The healthfulness of various foods is a strong marketing ploy for consumers. Thus, underscoring the health and wellness benefits of various products is a significant element of marketing. Wellness 10 will offer concepts to assist in the identification of marketplace opportunities and the best use of packaging and labeling.
• Product Development. Annual sales of functional foods comprise between $20 billion and $30 billion of the U.S. food market. The consumer appetite for healthful food products shows no sign of abating. This application area will focus on the high-profile consumer health trends that will influence product development decisions.
• Regulations. To ensure that food is wholesome, safe to consume, and properly labeled, various agencies regulate the U.S. food supply. Wellness 10 will include sessions that explain the interplay among regulations and standards so that nothing required or mandated is overlooked during product development.
--- PAGE BREAK ---
This year, breakout sessions focusing on these application areas fall into three professional tracks. One of the tracks, Consumer Lifestyles & Demographics, will concentrate on how demographics, life choices, and environment affect consumer research, product development, and marketing. Sessions within this track will cover the need for long-term studies on adherence and acceptability for very-low-calorie diets, making smarter environmental decisions about product development and distribution, and the eating habits and health concerns of children.
The Health Issues track will focus on the food products being developed to address various health concerns, diseases, and conditions. The sessions within this track will present information on the importance of DHA status and cognition and emerging technologies in the application of fats and oils to achieve optimal health.
The third track, Weight Management, will identify regulations, novel technologies, applied science, and product development that focus on controlling weight. Sessions within this track will cover new ideas for product development based on the American approach to weight management, the use of stevia extract for reduced-calorie foods, and the challenges of weight-loss research studies.
Besides sessions organized into tracks, Wellness 10 will feature a keynote session and three general sessions. To begin the conference, A. Elizabeth Sloan, president of Sloan Trends Inc., will deliver a keynote address on upcoming functional food and beverage opportunities. She will discuss market voids, competitive activity voids, and shifts in behaviors and international influences and how these factors affect product development.
In addition, the first general session will include a panel of mothers who are the primary shoppers in their households. These moms will provide insights into the healthy food choices they make for their families. Mike Antinone, senior R&D manager with General Mills, will guide the second general session, covering best practices for engaging research and development processes without causing delays in product development. And the third general session will present opportunities for developing products that provide more than just basic nutrition. Roger Clemens, professor at the University of Southern California, and Wendy Reinhardt Kapsak, health and wellness director for International Food Information Council, will lead this session, discussing the top health concerns of Americans, new technologies to reduce the risk of disease, and research and business strategies that could help consumers achieve optimal health.
Health and wellness will continue to incite consumer interest in foods that augment natural defenses. IFT's wellness conference offers balanced scientific, technical, and business perspectives on the dynamics of the health and wellness market and strategies for realizing growth in this field.
Toni Tarver is Senior Writer/Editor for Food Technology magazine ([email protected]).
---
Register Now
Registration fee before March 1, 2010: $895 (members); $995 (non-members) Registration fee after March 1, 2010: $995 (members); $1,095 (non-members)
To register online, visit www.ift.org. Conference registration includes session materials, continental breakfast, lunch, and reception.
Continuing education credits for this course are available to members of the American Dietetic Association, Research Chefs Association, and Product Development and Management Association.