IFT's 2010 Annual Meeting Scientific Program—to be held in Chicago, Ill., on Saturday, July 17, through Tuesday, July 20—offers numerous sessions related to food safety and quality. Following are brief descriptions of these sessions grouped by general topic, followed by descriptions of some of the many related exhibits at Food Expo.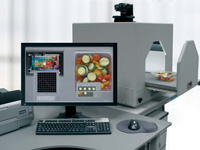 Risk Assessment & Management
At least eight scientific sessions will focus on risk assessment and management, both in the United States and elsewhere.
IFT's pre-Annual Meeting short course, "Managing Risks Associated with Food Ingredient Safety," will be presented on Friday and Saturday, July 16 and 17.
In session 008 on Sunday morning, July 18, "Case Studies: Risk Assessment for Food Allergens," Steve L. Taylor of the University of Nebraska will moderate a session in which participants will use hand-held voting devices to participate in the decision-making process for risk assessment, using actual case studies.
In session 023 on Sunday morning, "Using a Risk-Based Approach, Performance Criteria, and Defined Food Safety Objectives to Determine The 'Right' Amount of Lethality for Your Process," Richard C. Whiting of Exponent will discuss the use of risk assessment modeling as a tool in developing sound food safety programs for microbial control; Nathan Anderson of USDA will present an introduction to food safety objectives and emerging pasteurization technologies; Donald W. Schaffner of Rutgers University will review the Salmonella risk-assessment model that was utilized by the almond industry in developing its mandatory pasteurization program; and Linda J. Harris of the University of California, Davis will discuss establishing performance criteria for pasteurization technologies and developing validation protocols for the nut industry.
In session 056 on Sunday afternoon, "Food Processing Toxicants: Risks and Remedies," Lauren S. Jackson and Lauren P. Robin of the U.S. Food and Drug Administration will provide an FDA update on the surveillance and regulation of acrylamide and other processing toxicants; James R. Coughlin of Coughlin & Associates will discuss risk-benefit evaluation of Maillard-browned foods containing animal carcinogens; and Mendel Friedman of USDA-ARS will discuss mitigating the acrylamide content of the diet.
In session 119 on Monday morning, July 19, "Dietary Supplement Safety Assessment: Past, Present, and Future," Scott Jordan of Canada's Marketed Health Products Directorate will provide an overview of challenges and opportunities in the safety assessment of dietary supplements; Richard Kingston of SafetyCall International will discuss what's involved in assessing the safety of dietary supplements and the need to integrate all types of information to allow more certainty in decision making; Lei Guo of FDA's National Center for Toxicological Research will discuss the use of DNA microarrays to study the biological pathways and networks associated with toxicity induced by herbal dietary supplements; and Nandakumara D. Sarma of U.S. Pharmacopeia will discuss USP's approaches to evaluation of the safety and quality of dietary supplements.
In session 120 on Monday morning, "Novel Nonlinear Inactivation Kinetics Models and Risk Assessment Tools for Controlling Food Safety Using Nonthermal Technologies," Tiny van Boekel of Wageningen University will describe a Quality Analysis Critical Control Point (QACCP) approach that uses kinetic modeling to provide a measure of both food quality and food safety; Micha Peleg of the University of Massachusetts will present a probabilistic model for the inactivation of bacterial cells and spores by thermal and nonthermal preservation processes; Tom Ross of the Tasmanian Institute of Agricultural Research will discuss inactivation kinetics of vegetative pathogens in food fermentations; and Aamir Fazil of Canada's Public Health Agency will present a multifactorial framework for prioritizing the risk assessment of foodborne pathogens.
In session 216 on Tuesday morning, July 20, "Zero Tolerance for Chemical and Microbiological Hazards: Manufacturing Perspectives," Janet Raddatz of Sargento Foods will discuss whether zero-tolerance regulations for pathogens provide the safest food supply; Stephen L. Taylor of the University of Nebraska will discuss the benefits of using thresholds as a basis for allergen control programs instead of a zero-tolerance approach, using peanuts as an example of how risk-assessment approaches and clinical data can help establish scientifically and clinically credible thresholds; and Sarah Taylor Roller of Kelley Drye & Warren will discuss pending food safety legislation and compare the food-liability implications of zero-tolerance and safe-harbor models for regulatory compliance.
In session 274 on Tuesday afternoon, "Best Practice Risk Communication: Challenges for Food Safety vs Food Defense Events," Timothy Sellnow of the University of Kentucky will describe how the National Center for Food Protection and Defense (NCFPD) at the University of Kentucky developed the "11 best practices of risk communication"; Robert B. Gravani of Cornell University will review communication messages that have been disseminated by industry, academia, and government, highlighting some "best practices" and others where communication could be improved; and Jennifer McEntire of IFT will present the results of IFT's NCFPD-funded survey of trade associations, government officials, extension specialists, and others.
--- PAGE BREAK ---
Nanoscience/Nanotechnology
One of the hottest areas of food science is nanoscience, and the Scientific Program provides ample discussions of this topic and its application to food safety.
In IFT's 5th International Food Nanoscience Conference on Saturday, July 17, "Food Nanomaterials: Safety and Regulations, Government Investments, and Industry Needs," Bernadene Magnuson of Cantox Health Sciences will discuss safety/toxicological assessment of nanomaterials for food applications, based on a recently completed study conducted for IFT; Paul Howard of FDA will discuss science-based risk assessment of nanomaterials in FDA-regulated products; Stefan Weigel of Wageningen University will discuss the challenge of detecting nanoparticles in food; Andrew Bartholomaeus of Food Standards Australia New Zealand will discuss potential food safety implications of nanomaterials and the FAO/WHO Expert report; Hongda Chen of USDA-NIFA will discuss investments in the U.S. National Nanotechnology Initiative; Oliver Tassinari of Lux Research will discuss nanotechnology investments in the European Union; Annette McCarthy of FDA will present an FDA regulatory update; David Ettinger of Keller and Heckman LLP will present an EU regulatory update; and Richard Canady and Geri Edens of McKenna Long & Aldridge LLP will discuss legal implications of current regulatory guidelines. IFT's Introduction to Nanoscience online course (www.ift.org/cms/?pid=1002241) is a recommended prerequisite to the conference.
In session 006 on Sunday morning, July 18, "Nanoscale Science for Food: A Primer," Rickey Y. Yada of the University of Guelph will review potential and actual applications of nanotechnology in food safety and quality testing and other areas and discuss the need for rigorous safety testing and risk/benefit analysis to ensure that potential environmental, human health, and safety concerns are addressed. Bernadene A. Magnuson of Cantox Health Sciences will discuss the potential benefits of utilizing nanoscale materials as aides in processing, safety assessment, and packaging and as novel food ingredients; the challenges ahead, including consumer perception and acceptance, the research needed to demonstrate safety of food applications of nanomaterials; and how to manage potential environmental and society impacts.
In session 022 on Sunday morning, "Applications of Novel Nanomaterials in Solving Food Safety Issues," Joseph Irudayaraj of Purdue University will discuss nanosensors for separation and detection of pathogens; Mengshi Lin of the University of Missouri will discuss applications of inorganic nanomaterials to food safety issues; Azlin Mustapha of the University of Missouri will discuss inhibition of E. coli O157:H7 and Salmonella by zinc oxide nanoparticles; and Zhonglin T. Jin of the U.S. Dept. of Agriculture will discuss development of antimicrobial food packaging systems.
Food Safety
In session 001 on Saturday afternoon, July 17, "Stakeholder Input Session for the Agriculture and Food Research Initiative, National Institute of Food and Agriculture, U.S. Dept. of Agriculture," Ram Rao of NIFA will describe the AFRI competitive grant programs and invite domestic and international partners to provide input on the direction of science regarding NIFA's programs on ensuring a safe food supply; improving public health through nutrition; reducing childhood obesity; and improving food quality.
In session 142 on Monday morning, July 19, 34 posters on food safety and defense will be presented.
In session 170 on Monday afternoon, "Automation and High Throughput Pathogen/Toxin Screening Technologies for Food Safety and Food Defense," Moon Kim of USDA-ARS will describe spectroscopic imaging technologies for online food safety and sanitation inspection; Chris R. Taitt of the Naval Research Laboratory will discuss multiplexed assays for mycotoxins and other foodborne contaminants; and Arun K. Bhunia of Purdue University will discuss use of optical light scattering and cell-based sensors for high-throughput screening of pathogens and toxins.
In session 209 on Tuesday morning, July 20, "Safety, Environmental and Regulatory Aspects of Potential Use of Nanosilver in Food and Food-Related Products," Bernadene A. Magnuson of Cantox Health Sciences will discuss the potential uses and safety considerations of nanosilver in food processing and packaging and dietary supplements; Jo Anne Shatkin of CLF Ventures will discuss risk assessment and lifecycle analysis of nanosilver; Annette McCarthy of FDA will present FDA's view on regulation of nanotechnology; and William L. Jordan of the U.S. Environmental Protection Agency will discuss environmental considerations regarding nanosilver pesticide products.
In session 213 on Tuesday morning, "Novel Processes and Food Safety for Military and Space Feeding," Andy Senecal of the U.S. Army Natick Soldier Research, Development & Engineering Center will describe research on innovative techniques to reduce or eliminate foodborne illness in military rations; Michele Perchonok of NASA will describe the development of food systems for feeding astronauts during long-duration (3–5 years) space missions; and C. Patrick Dunne of the U.S. Army NSRDEC will describe emerging food processing technologies for producing both military combat rations and consumer products.
In session 278 on Tuesday afternoon, "Beyond Copenhagen: A Food Industry Imperative," Gerald Nelson of IFPRI will discuss what the future holds for the food and agriculture industries; Ian Purtle of Cargill Inc. will focus on what effect international agreements on climate change may have on the food industry; Cheryl J. Baldwin of Green Seal will discuss standards and certifications as a global solution to manage sustainability; and Josh Epstein of Advanced Electron Beams will describe how chemical-free aseptic packaging can be accomplished with electron-beam sterilization.
--- PAGE BREAK ---
Regulations, Domestic & Global
Several sessions will address food safety regulations in the U.S. and around the world and emphasize the need for global harmonization of regulations.
In session 048 on Sunday afternoon, July 18, "Food Safety in an Emerging Regulatory Environment: Impact on Food Industry and the Consumer," David Acheson of Leavitt Partners will discuss the new and proposed food safety regulations and how to maintain the balance between industry standards and government regulation; Christine A. Summers of Costco Wholesale will discuss best practices with a focus on consumer safety; Georgia Carole Ravitz of Arent Fox LLP will focus on FDA's requirements for companies to prevent food safety issues from occurring and the steps companies must take once an issue is discovered; and Vernon W. Cole of Mitsubishi International Food Ingredients will discuss traceability systems to identify potential sources of contamination in the global supply chain.
In session 171 on Monday afternoon, July 19, "The Operation Implications of New Food Safety Regulations and the Global Food Safety Initiative," John G. Surak of Surak and Associates will describe a food safety management system to verify the effectiveness of prerequisite programs; Jeffery L. Cawley of Northwest Analytical will describe how automated HACCP and quality management programs can be qualified and implemented; David Miller of Operations Technologies will describe the requirements and costs of complying with regulations requiring ingredient track-and-trace capabilities; and Prashanth Rajendran of Pilgrim Software will describe the key components of a food safety management system and the benefits of ensuring that data used to control food safety is validated, verified, implemented, monitored, and managed.
In session 059 on Sunday afternoon, "International Standards for Food Safety and Health Claims," Dennis Keefe of FDA will discuss the Codex general standard for food additives and the importance of harmonizing food regulations; Hajah Normah S.H. Jamil of Brunei's Ministry of Industry and Primary Resources will discuss halal food for the global market; and Huub L. Lelieveld of the Global Harmonization Initiative Association will review the progress of the Global Harmonization Initiative.
In session 106 on Monday morning, "Harmonization of Global Food Protection Efforts," Shaun Kennedy of the University of Minnesota will discuss food safety and food defense measures to be considered in global harmonization of food protection efforts; Huub Lelieveld of Global Harmonization Initiative Association will discuss existing global harmonization efforts; and William Sperber of Cargill Inc. will discuss development and harmonization of effective food safety regulations and practices.
In session 109 on Monday morning, "Food Regulation: Evolutionary Changes in Revolutionary Times," John Bode of Olson, Frank, Weeda, Terman, Bode, Matz PC will review food safety legislation currently being discussed in the U.S. Congress; Joseph A. Scimeca of Cargill will discuss whether China's recently implemented food safety legislation and regulation will be able to improve the safety of food products produced in China; Ricardo Carvajal of Hyman, Phelps & McNamara PC will review recent significant actions of FDA, whether the agency has changed the way it carries out its enforcement activities, and whether it needs new legal authorities to do its job or better use of its existing authorities; and Anthony T. Pavel of K&L Gates will review whether FDA's new Reportable Food Registry has been effective in making food safety violations immediately apparent to FDA or has increased confusion and liability.
In session 258 on Tuesday morning, "Managing Challenges of Import Food Safety in a Global Market," Shaun Kennedy of the University of Minnesota will discuss emerging risks that the global food system faces and strategies for minimizing them; Neal Fortin of Michigan State University will discuss how the food import regulatory system in the U.S. can be improved; and Lorna S. Zach of the University of Wisconsin will discuss risk-assessment activities of FDA and USDA and the World Trade Organization.
In session 275 on Tuesday afternoon, July 20, "Approaches to the Management of Import Food Safety," Shannon Cole of the Grocery Manufacturers Association will discuss the food Industry's role in the import process; Daniel Fabricant of the Natural Products Association will discuss the dietary supplement industry's role in the import process; and Darryl Sullivan of Covance Labs will describe how AOAC's consortium of independent laboratories will assist FDA with import testing.
--- PAGE BREAK ---
Food Quality
Food quality is very important, in both design of products and consumer acceptance, and several sessions will address this topic.
In session 009 on Sunday morning, July 18, "The Role of Water in Food Quality," Brady Carter of Decagon Devices will discuss the importance of complete moisture analysis consisting of both water activity and moisture content; and Theodore P. Labuza of the University of Minnesota will provide an overview of water activity, water content, moisture sorption isotherms, and food quality.
In session 105 on Monday morning, July 19, "Compendial Quality Standards for Food Ingredients: An Efficient First-Line Defense Against Economically Motivated Adulteration," Shannon Cole of the Grocery Manufacturers Association will discuss the analytical challenges presented by economic adulteration of foods; Eric Jamin of Eurofins Scientific Analytics will discuss challenges in authenticating naturally derived food products; John Spink of Michigan State University will discuss ingredient standards; and Markus Lipp of U.S. Pharmacopeia will discuss how use of compendial standards defining the purity, identity, and quality—i.e., authenticity—of food ingredients in the Food Chemicals Codex can lead to increased food safety.
In session 215 on Tuesday morning, July 20, "Quality and Safety of Functional Foods—From Naturals to Designer Molecules: New Challenges to Keep the Food Supply Chain Safe," David Land of Medisyn Technologies will discuss designer ingredients for health and wellness needs; Brian Schaneberg of Mars Botanical will focus on supply chain management issues in the world of cocoa phytonutrients; and Roger A. Clemens of the USC School of Pharmacy will discuss quality standards and global compendia.
In session 277 on Tuesday afternoon, "Off-Odor Issues Caused by Packaging and Storage in Food," Ray Marsili of Marsili Consulting Group will describe the use of various extraction techniques prior to GC-MS-Olfactometry to identify off-flavor chemicals in butter; Sneh Bhandari of Silliker will discuss analytical techniques for evaluation of off-flavors in dairy products caused by storage and packaging failure; and Kathleen Rutledge of 21st Sensory will describe discriminative and descriptive sensory testing methods used to detect and measure off-odors and -flavors in foods and beverages.
Sensory Science
Sensory science affects not only the development of products but also their acceptance by the consumer. Several sessions will address how it is applied in the design of products and how it can work with market research to better understand consumer behavior and build brands.
In session 025 on Sunday morning, July 18, "21st Century Sensory: At the Crossroads Between Consumer Understanding and Science," Huguette Nicod of Adriant Silliker will describe sensory evaluation approaches as determined by marketing strategies; Alyssa Galantz of Product Dynamics will discuss how descriptive analysis can be used to understand consumer response more deeply; and Gary Reineccius of the University of Minnesota will describe how instrumental analytical methodologies can be used to predict both desirable and undesirable flavors in foods.
In session 107 on Monday morning, July 19, "Food Texture Design and Optimization: Texture Design for Healthy Food," Howard Moskowitz of Moskowitz Jacobs will discuss the challenges in designing healthy foods with consumer-preferred texture; Zata M. Vickers of the University of Minnesota will explain how we acquire liking of textures; and Alejandro J. Perez-Gonzalez of National Starch Food Innovation will discuss texture design and optimization of healthy baked goods.
In session 176 on Monday afternoon, "The Ever-Changing Roles of Sensory Science and its Applications in Product Development," Dolores C. Oreskovich o f The Hershey Co. will discuss how blurring the roles between marketing research and sensory science can result in better consumer understanding; Christopher T. Simons of Givaudan Flavors will review how far sensory has come as a science, from no-longer-viable theories to the current hypothesis regarding taste and smell perception; Howard Schutz of the University of California, Davis will provide his perspective of the past, present, and future applications of sensory science; Robert E. Ross of Business & Technical Consulting LLC will provide insights into the role sensory plays in the product development/innovation process; and Linda J. Flammer of Pepsi Cola Co. will present a holistic view of the sensory experience and how it ties into successful development of consumer-validated products. In session 217 on Tuesday morning, July 20, "Blurring the Roles Between Sensory and Market Research to Advance Consumer Understanding," Howard R. Moskowitz of Moskowitz Jacobs will examine the differences and similarities between sensory science and market research and the synergies that will be important in advancing consumer understanding; Dana Craig-Petsinger of Res Vibe will discuss whether market research and sensory are friends or foes; Cynthia D. Ward of Sensation Research and Dolores C. Oreskovich of The Hershey Co. will describe how sensory is changing market research; and Lori A. Rothman of Kraft Foods Inc. will illustrate how the two groups can work in harmony to advance consumer understanding.
--- PAGE BREAK ---
In session 262 on Tuesday morning, "Understanding consumer attitudes and behaviors," Mark J. Garratt of In4mation Insights LLC will focus on understanding the impact that emotions and motivations have on hedonics and consumer choice; David Thomson of MMR Res Worldwide will explain how novel methods and techniques are used in consumer research; and Erica Chan of Millward Brown will discuss how the five senses can be used to meet consumer expectations and build memory of products, brand loyalty, and differentiation in the market.
---
Exhibitor Highlights

On the show floor at Food Expo, a special area will house the Food Safety Pavilion. This exhibition area will host about 34 companies offering a range of products and services from analytical instruments, independent testing, and environmental sampling to online analyzers, sensory testing, and test kits for allergens, GMOs, and toxins. Here's a sampling of what some exhibitors will be highlighting at their booths throughout the exhibition.
• Food safety products range from quality, pathogen, and toxin testing and to monitoring systems. These products include 3M Petrifilm plates and the 3M Petrifilm plate reader, 3M Clean-Trace ATP hygiene monitoring systems, 3M Tecra pathogen assays, and a wide range of sampling products and specialty media including 3M electronic pipettors and 3M flip-top dilution bottles. 3M, www.3m.com/foodsafety, Booth 5874.
• Nutraceutical products consultants offer a range services from GRAS determinations, research strategy development, and regulatory compliance to NDI (new dietary ingredient) notifications, preclinical and clinical trials management, safety testing (toxicological studies), claims substantiation, and product development. AIBMR Life Sciences, www.aibmr.com, Booth 2769.
• Rapid protein analyzer uses the Dumas method. DUMATHERM determinator is designed for accuracy, simplicity, and economical operation. Components of this simple construction work together to provide a stable, fast, dependable, low-cost instrument yielding a rugged, accurate determinator with much less downtime and reduced maintenance. The device analyzes the total gas from the analysis for greater accuracy of macro samples while utilizing less ultra-pure gas. Using a sample size range of 50–300 mg, the clever design of the furnace in combination with the direct analysis of all resulting gases provides the user with accurate results in 2–3 minutes. Alpha Resources, www.alpharesources.com, Booth 6620.
• Powder flow tester delivers quick and easy analysis of powder flow behavior. Unit is ideal for manufacturers who need to eliminate the downtime and expense of erratic powder discharge from hoppers. Customers can perform QC checks on incoming materials, final product prior to shipment, and characterize new formulations and adjust composition to match established product flow behavior. Test options include flow function, time consolidation, wall friction, and bulk density. Brookfield Engineering, www.brookfieldengineering.com, Booth 4703.
• Software for sensory and consumer science enables product development, quality, and marketing groups to conduct sensory and consumer research. Compusense at-hand software gathers critical information about consumer perception, providing feedback that is essential for success. Compusense at-hand screening tests help you recruit the right panelists by drawing on demographic and product usage information, screener responses, and track records for completing tests. Compusense at-hand can send emails and provide links for panelists to accept or decline invitations to upcoming tests. Compusense five with FCM (Feedback Calibration Method) software features flexible data collection and the ability to analyze data rapidly. Compusense Inc., www.compusense.com, Booth 3806.
• Food science and technology books include Modern Gastronomy: A to Z, Fenaroli's Handbook of Flavor Ingredients (Sixth Edition); Food Packaging and Shelf Life: A Practical Guide; Ready-to-Eat Foods: Microbial Concerns and Control Measures; and Plant Gum Exudates of the World: Sources, Distribution, Properties, and Applications. CRC Press, www.crcpress.com, Booth 5829.
• R&D product development and labeling software comes with many updates, including a more robust Supplement Facts—now with Dual Recommendations Label and the option to display a nutrient as a proprietary blend; an option to display user-added allergens; a Nutrient Search to find items high or low in a specific nutrient; and a Label Rounded Spreadsheet report. Visitors to booth 3918 can watch demonstrations of the new features and will receive a free demo copy of the software. Each visitor also has the opportunity to register for a chance to win a full Genesis R&D program. ESHA Research, www.esha.com, Booth 3918.
• Physical testing instruments for the food industry include refractometers, moisture meters, thermometers, thickness gauges, color meters, texture analyzers, viscometers, and balances. Paul N. Gardner, www.gardco.com, Booth 5100.
--- PAGE BREAK ---
• Handheld spectrometer is portable and weighs only 7.4 oz, enabling users to go directly to the sample source. Applications include testing water quality, monitoring agriculture, measuring dyes and colorants, performing quality assurance and control, collecting rapid data, and complete chemical analysis. The i-LAB conducts absorbance and transmission measurements. A full visible spectrum of a liquid sample is captured and stored within the device for later uploading into a laptop or other computer. Up to 500 spectra can be further processed with the i-LAB Spectrum software, which allows users to create custom measurement methods to download data into the device. A Food & Beverage Package is available for common process and quality applications, including custom color analysis, batch verification, process QA/QC, and colorimetric reactions. Cole-Parmer Instrument Co., www.coleparmer.com/7797, Booth 6719. 
• Viscometer utilizes high-precision torque cell technology to measure the viscosity of Newtonian and non-Newtonian materials. The device is used to evaluate a wide range of materials for the laboratory, production, and quality control. It can be used to measure apparent viscosity and perceived difference in the flow properties of fluids, pastes, slurries and semi-solids with particulates. Further, it may be used to characterize the flow behavior of materials and to predict consistency, processing ability, or stability. Instrument offers a wide measurement range, from a few centipoises up to 700,000 centipoises. C.W. Brabender Instruments, www.cwbrabender.com, Booth 4500. 
• Certified clinical research facility can test the metabolic responses to foods and ingredients. Lab conducts metabolic and physiological research using either standard methodologies or custom-designed protocols unique to your research objectives. Other services include hormone analysis, satiety assessment, glycemic index determination,long-term clinical trials, product development, and consulting services. Glycemic Index Labs, www.gilabs.com, Booth 6610. 
• Full-service testing lab has expertise in nutritional label analysis, dietary fiber testing, shelf life studies, sensory evaluations and training, and microbiological testing. The science of fiber is complex and ever-changing. With the increased usage of specialty fibers as well as discoveries regarding fiber's functional health benefits, traditional fiber definitions and analytical methods have evolved. In 2009, the CODEX Alimentarius Commission adopted a standard international definition for dietary fiber, and AOAC International validated and adopted Official Method of Analysis 2009.01 to quantify dietary fiber in accordance with the CODEX definition. Lab offers the new method, AOAC 2009.01, as well as traditional fiber testing and specialty analyses, including polydextrose, fructans (inulin), resistant starch, and resistant oligosaccharides. Medallion Labs, www.medallionlabs.com , Booth 5758. 
• Moisture analyzer measures both moisture content and water activity on a single sample. Series 4 DUO dewpoint moisture content meter doesn't require chemicals or high temperatures. Instead, an infrared beam focused on a tiny mirror determines the precise dewpoint temperature of the sample. That measurement is then translated into moisture content and water activity readings using the moisture sorption isotherm—the specific moisture "fingerprint"—of your product or ingredient. Decagon Devices. www.aqualab.com, Booth 4133.
• Contract research facility designs, scales up, and optimizes bioprocesses for the production of commercially successful bioproducts. It specializes in extraction, fractionation, modification, and purification of bio-based materials. The 54,000-sq-ft facility houses 11 laboratories, 5 separate pilot plant processing areas, warehouse with quarantine area, library, and administration areas. POS Pilot Plant Corp., www.pos.ca, Booth 5856.
• Refractometers span handheld units to bench-top instruments. Bench-top models include the r2i300 compact digital and the Arias OptiMatrix 500, an advanced transmitted light refractometer with precision comparable to high-end automatic reflected light refractometers. This semi-automatic refractometer with dual-array system corrects for the operator's placement of the shadowline, providing accurate and precise measurements. Reichert Inc., www.reichertai.com, Booth 4907.  
• Food safety experts provide support to food manufacturers, restaurants, and retailers to help assure product safety and nutrition. With locations worldwide meeting and exceeding ISO 17025 requirements, the company is a leading international network of accredited food testing and consulting laboratories. Company can help you assess product safety, assure quality, guard against contamination and spoilage, verify products and processes, keep your costs under control, and empower employees through education programs. Silliker Inc., www.silliker.com, Booth 6009. 
• Color measurement system examines the color and appearance of food products. The sample product is placed within the DigiEye cube, at the top of which is a high resolution camera enabling precise image capture of the product. The cube is totally enclosed to eliminate all ambient light, thereby ensuring the image is captured using only the consistent and controlled lighting within the cube itself. Applications include baked goods, sauces, bagged salads, mixed vegetables, and meat products. VeriVide Ltd., www.verivide.com, Booth 6018.
by Neil H. Mermelstein,
a Fellow of IFT, is Editor Emeritus of Food Technology
[email protected]