In the "Windy City," it is appropriate that ingredient suppliers are blowing a certain kind of kiss to their customers. And it's not the kiss of death—that belongs to another side of Chicago's colorful history (one that would include Prohibitionera gangsters and contemporary baseball teams). Rather, this "kiss of inspiration," as it is termed by one ingredients exhibitor, can help formulators solve a range of challenges.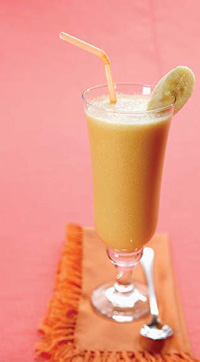 When food developers seek that "kiss of inspiration," what exactly does that mean in today's marketplace? Or more precisely, what kinds of solutions are they specifically looking for to help reformulate their products and meet the needs of the consumer? If this kiss of inspiration could be translated into a simple equation, if it could somehow be broken down into certain components, most likely you would find that it would include the following elements to some degree.
Full indulgence would certainly be one part. Products, especially those that have been reformulated, must not compromise on their taste, texture, appearance, and functionality properties if they are to be successful in the marketplace. Then you have the plus/minus portion of the equation, referring to those ingredients that offer additional benefits (health- or functionality-related) while reducing levels of calories, fat, salt, sugar, or gluten. Another important part in the equation includes those extenders or replacers developed to reduce cost without impacting the health and functionality considerations of the formulation. Bring all these parts together and you can make possible the creation of a product that has been given a "kiss of inspiration."
At this year's IFT Food Expo, a wide range a prototypes have received such a kiss. For example, the photo on this page shows a meatball sandwich (a Chicago classic) featuring authentic Italian cheese-type flavors that can help reduce costs. A cost-effective bacon flavor concentrate provides a fatty richness and mouthfeel but contains no animal fat. In the formulation of indulgent baked goods, starch-based innovations can reduce fat content or gluten levels while maintaining texture and sensory properties. A microemulsion technology can overcome the solubility limitations of natural colors.
For those formulators interested in reducing sodium, there will be many solutions this year. Ingredients such as flavors, yeast extracts, and minerals are used to formulate reduced-sodium applications. Some of these ingredients are used as one-to-one replacement of sodium; some can increase the perceived intensity of salty taste without adding salt; and still others are meant to mask bitterness and off-notes associated with the use of potassium, which is often used to replace some of the sodium in formulations.
Formulators continue to look for alternatives that work well when reducing sugar. Sugar alternatives such as high-intensity sweeteners and reduced-calorie bulk sweeteners are used in formulations designed to satisfy the sweet tooth, especially as food manufacturers are pressured by advocacy groups and consumers to develop products to meet the dietary needs of obese and overweight people as well as those who have diabetes.
In the area of fats and oils, soybean varieties with enhanced traits are being developed that can reduce trans and saturated fats in the diet. Equally important is that oils from these soybeans have functional benefits such as high stability, no polymer buildup, and good frying stability.
Hopefully, as these developments demonstrate, a lot of inspiration will be blown your way as you attend this year's event.
 Blogging on IFT's Block
If you're an IFT member, don't forget to check out Don Pszczola's new blog, IngredienTalk, which is designed to stimulate conversation about ingredients, new applications, and emerging technologies. Pszczola, who has had more than 27 years of experience as a food writer, shares his views on a number of subjects and hopefully you will share yours by clicking on "Join the Community" at www.ift.org.
--- PAGE BREAK ---
SPECIAL THEMES
Dairy Flavors Help Capture ethnic influences in Chicago
Dairy flavor expertise will be demonstrated in several prototype products drawn from the varied ethnic neighborhoods of Chicago. When used in these ethnic foods of Chicago, dairy flavors can capture authentic flavor profiles while providing cost-effective benefits.
Little Italy will be represented with a Mini-Meatball Sandwich—its red gravy blended with Italian Cheese-type flavors.
A Greektown delicacy of Gyros Salad with Tzatziki Dressing features the nuances of the yogurt flavor profile.
With more citizens in Chicago than Warsaw, the Polish community will be in the spotlight with a tasty Kolasczki Cream Cheese Dip that will be part of a fat- and cost-reduction demonstration.
From the West Devon Avenue neighborhood, which is a hub for the third largest Indian population in the U.S., comes a Mango Lasai Beverage. This product has a creamy richness that will showcase what can be done with less dairy commodities. Edlong Dairy Flavors, www.edlong.com, Booth 4342
Exploring indulgent flavors
Flavors, developed for the mainstream movement to get back to the basics, offer a fun taste experience with functionality and regional taste appeal. Under the theme, "Flavorology: Exploring Indulgent Flavors," several prototypes made with these flavor developments will be available for sampling.
Attendees will be able to taste a Mexican Torta with authentic Hispanic flavors combined with ReduxSO™ sodium-reducing flavor system. Then they may indulge with sweet snacks by trying Bacon-Flavored Chocolate, Peppadew® Hard Candy, or allergen-free Peanut Butter Muffins. Finish the whole indulgent experience off with a cold beverage, choosing between such selections as Coconut Water Colada, Yellow Curry Fury, or Cupuacu Rain. Bell Flavors & Fragrances Inc., www.bellff.com, Booth 3870
Program spotlights four regional cuisines
Newly developed "Flavors of the World" program showcases expertise in meat and savory flavors, culinary creativity, and knowledge of market trends. The program spotlights four regional cuisines that represent the top flavor trends—Americana Comfort, Mediterranean Tapas, Nuevo Latino, and Pan Asian—and includes mainstream and emerging flavors, natural and artificial flavors, and some vegetarian applications.
Various samples of these cuisines will be offered. These include Buffalo Chicken Tots with Creamy Garlic & Herb Dip (Americana Comfort), Veggie Lamb Sausage with Moroccan Dipping Sauce (Mediterranean Tapas), Chorizo Tamale Soup (Nuevo Latino), and Green Thai Curry Beef with Savory Rice (Pan Asian). Innova, a Griffith Laboratories Co., www.innovaflavors.com, Booth 6935
• Turkey burger slider, available for sampling, is formulated with a Salt Replacer that achieves a 20% reduction in salt while delivering the same amount of flavor impact. The application also contains Natural Onion Flavor, Smokey Bacon Flavor, and a Grilled Steak Flavor. David Michael & Co., www.dmflavors.com, Booth 3609
• Prototype concepts highlight a variety of ingredient trends and innovations, including formulations featuring FDA GRAS affirmed stevia extract offerings (Reb-A 95, Reb-A 80, and Reb-A 60). New flavor trends and ingredient technologies will be showcased in several food and beverage applications, as well as specialized health ingredients formulated for better taste and product stability. And an acid-stable, naturally derived blue color will be launched. Wild Flavors, www.wildflavors.com, Booth 3400
• Umami taste demonstrations will be presented using ingredients designed to enhance umami impact and to increase overall flavor perceptions. For example, new Mushroom Extract Powder (2135)—a reduced-salt product which provides a more intense mushroom flavor—will be featured in soups, sauces, and dressings. The ingredient, an extract of Champigon Mushroom (Agaricus bisporus) blended with palm oil and spray dried on a maltodextrin carrier, is light brown in solution and imparts a mushroom aroma with a mild, earthy mushroom flavor. The umami effects of an Anchovy Extract Powder (1101) will be demonstrated in a cream-based salad dressing. Nikken Foods USA Inc., www.nikkenfoods.com, Booth 6038
--- PAGE BREAK ---
Fare for every meal of the day
Feel like breakfast? Want to do lunch? How about a snack? Every meal of the day, covering a wide range of categories, will be showcased using innovative flavor systems that help translate the latest trends.
For example, attendees can sample a Breakfast Egg & Cheese Sausage Stick for those on-the-go appetites. Or a Turducken Po Boy Sandwich—reminiscent of that famous New Orleans flavor but one that is low in fat and calories. Or Meatloaf on a Stick, a comfort food with a twist, featuring a traditional meatloaf flavor enrobed in mashed potatoes.
Gourmet specialties include Omelet Bites, a portable breakfast of Canadian turkey bacon and cheddar cheese infused with a butter and herb seasoning. Chimichurri BBQ and Maple Brown Sugar Dipping Sauces make the experience indulgent. Also served will be a Thai Slider with Coconut Coleslaw. This pan-seared blend of beef, pork, and chicken; water chestnuts; and coconut is served on a coconut roll topped with coconut coleslaw. A protein technology (Wix-Fresh™ Miner Max) provides an antioxidant benefit while potentiating savory notes and inhibiting oxidation. The Thai Slider was also crafted with Wix-Fresh™ Umami to enhance natural flavors.
Snack sensations that are low in sodium and sugar and incorporate KCLean™ Salt and Mag-nifique™ Sweet Lift technologies will be presented. Sweet flavors of honey, sugar, and tomato combined with the zest of Worcestershire, smoke, and chili peppers create the tangy BBQ Baby Back Ribs Potato Chips. Sugar is reduced by 34% and sodium by 38%. French Toast Corn Puffs feature a medley of cinnamon, nutmeg, vanilla, and maple, combined with butter and white and brown sugars. Sweet Lift reduces the sugar content by 43%. And Sweet Potato Pie Chips infuse brown and white sugar with vanilla, marshmallow, and a blend of spices. This chip has a 51% reduction in sugar. Wixon Inc., www.wixon.com, Booth 3415
Flavors for the 'wilds' of the Expo
Setting camp at the Expo? These new meal products—designed for backpackers and others who need a fast and easy meal—may be just what the attendee needs.
The Mountain House division of Oregon Freeze Dry Inc. introduces four new flavors—Breakfast Skillet, Buffalo Style Chicken, Barbecue Sauce with Beef, and Mexican Style Beef—for enhancing tortillas or bread rolls. The items are formulated, cooked, frozen, freeze dried, and packaged for the user's convenience. All that has to be done is to add water. A drawing will be held each day to give away one case containing two pouches of each of the new varieties. Oregon Freeze Dry Inc., www.ofd.com, Booth 5435
Meat and poultry ingredients provide low-sodium options
Natural meat and poultry ingredients provide taste, functionality, and the basic building blocks for a variety of formulations. For soup, bouillon, and marinade applications, IDF Frozen Chicken Broth and IDF Powdered Chicken Broth are low in sodium and fat, high in protein, and contain essential amino acids and minerals. For sauces, gravies, and seasoning blends, IDF Powdered Chicken, Beef, and Turkey products offer meat protein and minerals such as iron, zinc, and selenium.
Two new frozen broth options have been added to the product line. One version imparts a mild, light roasted flavor while the other has a mild, savory flavor. Both are cost-effective, natural, and low-sodium options. International Dehydrated Foods Inc., www.idf.com, Booth 4239
The three Fs: 'Food, Formulate, and Fabulous'
Under the theme, "Food. Formulate. Fabulous," a number of solutions—sweeteners, texturants, and nutritional ingredients—will receive some attention. Visitors will find prototypes made with these innovations developed around the latest consumer trends.
Among the products for tasting will be a reduced-calorie guarana-flavored energy drink with Purimune™ high-purity GOS to support immune health; a reduced-sugar key lime frozen yogurt, naturally sweetened with Enliten® high-intensity sweetener from the stevia plant and enriched with BioAgave™ inulin fiber; a margherita pizza featuring a gluten-free crust formulation with Expandex® modified tapioca starch; and other formulations delivering full indulgence with health-related benefits. Corn Products International, www.cornproducts.com, Booth 4813
• 'Salt Inspiration Station' provides on-hand solutions for salt needs. A number of these solutions help demonstrate the shaping of the future for salt in formulation development. Natural sea salt products that comply with FCC and cGMP standards have recently been added to the portfolio. Other products for salt reduction include potassium chloride and Lite Salt® Mixture. A complete line of high-quality sodium chloride and potassium chloride products are available including Star Flake® Dendritic salt, Culinox® 999 high-purity salt, and a line of sea salts. In Canada, a variety of salt products are supplied such as Windsor Hi-Grade and Regal Flour Salt. Various prototypes made with these salt solutions will be available for sampling. Morton Salt, www.mortonsalt.com, Booth 4809
• What's next for almonds will be demonstrated by research chef John Csukor as he prepares a variety of formulations using diverse forms of almonds. Almonds can help boost flavor, texture, and nutrition profile of products representing a wide variety of categories, and can help differentiate or upscale products in the marketplace. Attendees will be able to sample the formulations created by the chef and learn more about the use of almonds in new products worldwide. Almond Board of California, www.almondsarein.com, Booth 5647
--- PAGE BREAK ---
Reformulating everyday products
Several food and beverage prototypes will be unveiled that demonstrate how ingredients ranging from functional oils to indulgent chocolate products to bean powders can be used to provide benefits to the formulation. Because of their functionality and better-for-you properties, these "ingredients from agriculture" can help reformulate everyday products from a diverse range of categories.
An indulgent, Gluten-free Brownie is made with sorghum flour and VegeFull™ bean powder as a replacement for wheat flour. The use of DeZaan™ cocoa and Ambrosia® chocolate adds a rich indulgence to this treat.
Nacho Chips & Cheese are made with NuSun® sunflower frying oil and VegeFull bean powder, while the cheese sauce features ingredients such as interesterified soybean oil and NutriSoy® isolated soy protein.
A tropical drink that is suitable as an on-the-go meal, Pina Colada Meal Replacement Beverage, contains CardioAid™ plant sterols, Fibersol®-2 dietary soluble fiber, Novasoy® soy isoflavones, and NutriSoy isolated soy proteins. Fibersol will also be highlighted in such prototypes as a vanilla ice cream chocolate chip cookie sandwich and individual single-serving beverage mixes in orange, lime, and pina colada flavors. This slow-fermentation soluble fiber ingredient, developed by Matsutani LLC, is tasteless, improves body/texture, and offers masking properties while offering superior digestive tolerance.
A snack bar, Chocolate Mint Crisp Bar, features DeZaan cocoa, NutriSoy high-protein crisps, NuSun sunflower oil, CardioAid plant sterols, and high fructose corn syrup.
Chocolate-coated popcorn provides a snack that is ideal for those craving something sweet and delectable. The product is popped with a high-oleic canola and palm oil blend and drizzled with chocolate coatings.
Representatives will be on hand to discuss these prototypes in detail and distribute literature. ADM, www.adm.com, Booth 3629, and ADM/Masutani America LLC, www.fibersol2.com, Booth 4877
Soy sauce ingredients reduce sodium and enhance flavor
Reduced-sodium prototypes will demonstrate the ability of soy sauce-based ingredients to partially replace sodium and naturally enhance flavor. These formulations, available for sampling, will spotlight two ingredients, in particular.
Kikkoman NFE Natural Flavor Enhancer, available in liquid and powdered forms, works as both a flavor enhancer and salt enhancer. Developed using a proprietary fermentation technology, this savory flavor booster has neutral taste, low color, and strong umami characteristics. It can be used to elevate the salt perception in almost any sodium-reduced offering.
Kikkoman Less Sodium PTN (Premium Total Nitrogen) is a tamari-style soy sauce featuring high-impact soy sauce flavor, with the added benefit of reduced sodium. During manufacturing, a proprietary process is used to remove excess salt, resulting in a soy sauce with stronger flavor and no dilution. The higher amino acid content offers increased flavor-enhancement properties. The flavor will stay strong, even through the harshest production and cooking environments. Kikkoman Sales, www.kikkoman.com, Booth 3409
Platform provides taste solutions
Under the Taste for Life® platform, a variety of prototypes will showcase solutions that impart flavor and functionality to products that range from holistic health to pure pleasure.
For example, "Lighten Up" solutions include Java 'n Fruit, a low-sugar refreshing fruit fusion beverage blending fruit juice, ginseng, and coffee, using SymLife Sweet technology; Asian-inspired broth incorporates SymLife Salt and Umami technologies; and granola clusters feature SymLife Sweet technology.
The "Just Enjoy" category features a Mango Mojita Cocktail and North African-inspired snack seasonings such as Piri Piri, Tagine Citrus, Harissa, and Moroccan BBQ.
Other highlights include a Pomegranate-Raspberry Martini (from the "Get Excited" category); a Vanilla Bean Cake (from the "Be Natural" category); and Citrus Energy Iced Tea (from the "Stay Vital" category). Symrise, www.symrise.com, Booth 3457
• IQF "sauce chips" will be highlighted in a culinary demonstration. This ingredient can be used for frozen entrees, as well as portion-controlled pouches of cheese, meat, produce, and dry goods in sizes ranging from ½ oz to 5 lb. For example, a burger application will be shown using a Cherry wood smoked mozzarella sauce dip. A presentation will be given on the use of sauce chip technology and its diverse and expanding application. Y Not Foods Inc., www.ynotfoods.com, Booth 7241
• A browning agent, based on D-ribose, will be featured in various meat products under microwavable and baking conditions. Revised nutritional facts will be available indicating ribose has only one calorie per gram. New product concepts that fit growing consumer segments will be identified. Bioenergy Life Science Inc., www.bioenergyribose.com, Booth 4900
• Product demonstrations and samples will be showcased by ABF Ingredients, consisting of AB Enzymes, ABITECH Corp., Ohly, and PGP International. Highlights include a Vanilla Chai Tea Latte from PGP International, a new food brochure from ABITEC, an update on several plant expansions and mergers, and a new corporate brochure. Representatives will be available from each of these companies to describe these developments. ABF Ingredients, www.abfingredients.com, Booth 5237
• Prototypes and the ingredients they use address an array of customer needs, including improving health and wellness (e.g., reduced fat, reduced sodium, and heart health); reducing formulation costs; and enhancing taste. Introduced will be a new canola oil, a new functional system (CitriTex™) that will be demonstrated in a reduced-fat muffin, and a new emulsifying starch (EmulTru™) featured in a sports drinks. Cargill, www.cargill.com, Booth 4629
• Infused dried cranberries are made from a naturally redder cranberry—a color which is maintained during the production process. Prototypes made with this cranberry will be highlighted and information about cranberries' potential health benefits will be available. Graceland Fruit Coop Inc., www.gracelandfruit.com, Booth 3551
• Culinary-created seasonings, fused with customized technologies, will be showcased. Marinade technologies, OptiYield™, can increase cook yield, maintain juiciness, deliver flavor, and reduce chill loss. NaReduc™ technologies can help create lower-sodium sauces while maintaining optimal flavor and functional performance. Griffith Laboratories, www.griffithlaboratories.com, Booth 3471
• Cost-optimized solutions will be highlighted, including process cheese, cheese powders, and flavors. These ingredients can help reduce finished product cost by as much as 10-15% without compromising the application's flavor, texture, and performance. Prototypes will demonstrate the functionality of these ingredients, as well as the Flavors of Cooking™ line and confectionery-based ingredients such as Oreo cookies, Kraft marshmallow, and Kraft caramel. Kraft Food Ingredients, www.kraftfoodingredients.com, Booth 3639
--- PAGE BREAK ---
FLAVORS
New mango flavors provide authentic profiles
Several authentic, true-to-nature flavor profiles of distinct Mango varieties will be introduced within the Mangolicious range. These varieties (and their origins) include Nam Dok Mai (Thailand), Kesar (India), Alphonso (India), Cariboa (the Philippines), and Tommy Atkins (South America).
Each flavor profile is quite different—some are sweet with a touch of peach or coconut, while others offer citrus or flavor notes. These flavors are available in various forms (powder, liquid, natural, and natural and artificial) for use in dairy products, beverages, and confections.
Prototypes made with these five flavors will be offered for sampling as well as literature describing the different mango profiles. Mango, said to be the most popular exotic fruit after banana, can offer exciting additions to a wide range of products. Silesia Flavors Inc., www.silesia.com, Booth 3259
Quenching Desires in the 'Garden of Flavors'
There is no sin in picking a flavor from this 'Garden of Flavors—Natural and Fresh.' Under this theme, trendy new flavors, varieties of vanillas, assorted teas, and various masking flavors will be featured, used in formulations that will provide fresh and aromatic experiences.
Enjoy, for example, trendy new flavor concepts in refreshing ready-to-drink teas. Tea concentrates—black, green, Assam, oolong, and white, as well as herbal fruit and true-to-fruit flavors—are made from tea leaves sourced from around the world.
Or experience delicate aromatics and complex, full-bodied flavor profiles of vanilla flavors, extracts, concentrates, and oleoresins made from beans from every commodity-viable origin.
Beverages available for sampling include Strawberry Crème Green Tea, Fair Trade Vanilla Tea Beverage, Cherry Blossom Lemonade, Smooth-T Trendy Beverage made with sugar alternatives designed with masking flavors, and other prototype concepts. Virginia Dare, www.virginiadare.com, Booth 4023
Concentrate imparts natural bacon flavor
A natural concentrate can impart bacon flavor along with fatty richness and mouthfeel. The new product, Butter Buds Bacon™, is suitable for vegetarian food products as it contains no animal fat and has been granted the Kosher Parve certification.
The highly concentrated natural bacon flavor is spray-dried on a corn starch carrier. Based on the same technology used to make the other Butter Buds natural concentrates (butter, cream, cheese, cocoa, and beer), this latest addition is effective in such applications as snack seasonings, processed cheeses, salad dressings, and dips. It has also been used in a brine solution or meat marinades to add rich, savory notes to poultry and lunch meat. Usage level is recommended at 0.25-2.0%. Formulas using the flavor will be offered. Butter Bud Food Ingredients, www.butterbuds.com, Booth 5823
• Tricking the senses through the use of flavors will be demonstrated. For example, Asian-inspired finger foods will be a feast for the eyes but a surprise to the palate. A full range of flavors is available that can help the formulator create the precise experience to excite the sensations. Gold Coast Ingredients, www.goldcoast.com, Booth 6025
• Flavor wheels feature berry, citrus, and brown descriptors to help communicate exactly what a flavor needs. Food and beverage prototypes incorporating a variety of flavors will be available for sampling. FONA International, www.fona.com, Booth 4109
• Line of natural distillates, Treattaromes™, will be highlighted, including ginger, spearmint, honey, and sugar. Treatt PLC, www.treatt.com, Booth 5838
• Banana flavor extract may be used in beverages, confections, ice creams, baked goods, and other products. Available in liquid form, the FTNF flavor extract restores and imitates the complex flavor profiles of natural components, while enhancing the authentic taste and aroma of the final product. Because of its high concentration, usage level is very low. Evonik Degussa Corp., www.evonik.com, Booth 5706
• Caesar seasonings will be highlighted as the next big flavor profile for the salty snack sector. The natural cheese and anchovy flavors boost umami and reduce total sodium requirements. Other successful snack flavors that started out as sauces or dressings include buffalo and ranch. Sokol and Co., www.solofoods.com, Booth 5203
--- PAGE BREAK ---
COLORS
Colorful happy hours
Sodas will be served made with fruit-derived natural colors, part of the Exberry® line. Various naturally colored syrups will be added to seltzer to create tasty and colorful concoctions reminiscent of an old-fashioned soda shop.
Then during Happy Hour (3–5 p.m.), it's time for frozen cocktails formulated with Exberry natural colors. Naturally colored virgin frozen "mocktails" will also be available for sampling throughout the day.
In addition to their use in these beverage prototypes, natural colors will be featured in soft serve ice cream, frozen yogurt, and sorbet, as well as syrups, sprinkles and other toppings for these applications. Also offered will be naturally colored confections such as chewing gum, hard candy, and gummy bears. GNT USA Inc., www.gntusa.com, Booth 4019
Color with confidence!
A variety of prototypes will feature natural coloring solutions. These include iced tea concentrate containing acid-stable Class One caramel color; pink drink with purple potato coloring; cupcakes with naturally colored icing; confections coated with natural coloring; chocolates decorated with natural coloring; and naturally colored sugars.
Among the newest coloring solutions highlighted are Darkest Class One ("Plain" in E.U.) caramel color, stable in low pH, high alcohol, and high salt, for natural foods and beverages; caramelized sugar flavor, a natural flavor stable in low pH; annatto extract, stable below pH 3.0 in flavor systems for yogurt; and certified organic annatto extracts.
Representatives will be on hand to discuss how these coloring solutions can help.
Micro-emulsion colors overcome solubility challenges
A micro-emulsion technology has been developed to overcome the solubility limitations of natural colors. This technology has made natural colors easier to use in most water-soluble applications and provides several "clear" advantages over traditional color emulsions.

The micro-emulsion colors have smaller particles and are more stable than traditional emulsions, making the color less likely to separate or "ring." Unlike traditional emulsions that are cloudy and sometimes dull, these colors are clear and vibrant in the final application, making them suitable for use in flavored waters or clear candies. Representatives will discuss how these micro-emulsions provide stability and aesthetic advantages over traditional emulsions at a New Products & Technologies session, held on Sunday, July 19, 3–5 p.m. Roha Food Colors USA, www.rohagroup.com, Booth 3158
• A natural blue color that is acid stable has been created, using a blend of fruit juices. The new color is stable in the pH range from 2.5 to 8, and in a wide temperature range from freezing to boiling, with maximum absorption at wavelength of 585-600 nm. It may be used in beverages, candy/confections, yogurt or other dairy products, baked goods, and many other applications. The color can provide various shades of blue as well as a foundation for other colors such as green and purple. A presentation on this color will be given at a New Products & Technologies session, held on Sunday, July 19, 3-5 p.m. Wild Flavors Inc., www.wildflavors.com, Booth 3400
• Purple carrot extract has excellent heat, light, and acid stability characteristics. It is resilient in all pH ranges and will not fade. It performs well in bakery applications for coloring natural fruit fillings. For soft drinks at a low pH, a raspberry red or cherry color is achieved. In pH neutral applications, a blue or violet color may be achieved. Paradise Fruits North America LLC, www.paradise-fruits.com, Booth 6943
• A new natural red color is based on red anthocyanins extracted from purple sweet potato. The color, San Red YMG, was launched in 2010. San-Ei Gen F.F.I. Inc., www.saneigen.com, Booth 4403
• Line of colors—annatto, turmeric, red beet, and caramel—can be produced in such forms as liquids, powders, oil soluble, water soluble, acid proof, and encapsulated. Different color blends are also available. B. Altman S.A.S., www.b-altman.com, Booth 6542
--- PAGE BREAK ---
GRAINS
Quinoa and amaranth available in flake form
Precooked quinoa and amaranth flakes have been added to an extensive line of ingredients that include grain- and seed-derived products. Custom milled from heirloom grains, the flakes are identity preserved, non-GMO, and available in certified organic and conventional forms.
Amaranth and quinoa provide high levels of proteins, in addition to many other health benefits. The gluten-free, kosher flakes may be incorporated into many applications, including cereals, tortillas, snack foods, baby food, flat breads, baking mixes, and energy bars. They are packaged in 50-lb bags and bulk totes.
Also highlighted is a hybrid red corn. Crimson Red Corn has a clear seed coat, with the red color in the alerone, allowing the hue to remain intact through processing. Blue and white corn varieties with these same qualities will be released in the 2011 planting season. SK Food International Inc., www.skfood.com, Booth 6544
Flax seeds and oat fiber team up
Whole and ground flax seed products, under the Sterling Choice® brand, will be featured in a variety of food products able to bear the claim, "excellent source of ALA omega-3." The ingredient—the result of a strategic alliance between Grain Processing Corp. and Enreco Inc.—is a significant source of both ALA omega-3 fatty acids and dietary fiber, coupled with a high antioxidant level and the ability to be used in gluten-free applications. Less than 2 g of ground flax per serving needs to be added to achieve the claim.
The flax seed products will be showcased, along with Tru Bran F80T oat fiber, in such prototypes as high-fiber fruit smoothies, pizza, and snack chips. Grain Processing Corp., www.grainprocessing.com, Booth 3712
Mechanically processed soy flours provide improved functionality
A mechanically processed soy flour that is functionally equivalent to a chemically extracted flour has been developed. A meat analog can be produced using this soy flour.
Natural soy protein concentrates, HI Concentrate®, have the same water- or fat-binding capacity as conventional concentrates with a substantial cost savings to food manufacturers. They have been tested successfully in extrusion, allowing a one-for-one replacement of conventional concentrates. Available as flours or texturized products, the natural soy protein concentrates have no off flavor, provide superior mouthfeel, and can be made organic.
Also introduced is HI Concentrate Plus®, which provides high protein content, neutral flavor profile, and superior functional properties including water-and fat-binding, and high protein dispersibility and emulsification ability. The mechanically processed ingredient may be used as a one-to-one replacement of conventional soy protein concentrates in food applications and is available as a flour or texturized product. Harvest Innovations, www.harvest-innovations.com, Booth 5113
• Flax seed products—Real Cold-Milled®, Roasted, Roasted Salted, Full Spectrum Lignans, and Flax Flour—can provide applications with nutty flavor, texture, and healthful components such as omega-3s, fiber, and lignin. The products may be used in toppings for salads, yogurt, ice cream, and cereal; snack food mixtures; baked goods such as cookies; crackers, pretzels, and other snacks; frozen dough; and many more. In flour form, flax can be used at normal baking temperatures without losing any of its beneficial properties. Heartland Flax, www.rcmflax.com, Booth 6441
• Grain-based ingredients will be showcased, including functional wheat flour, germ, and bran. The wheat flour offers a natural alternative to modified food starches for applications such as soups, sauces, and gravies. The functional, stable flour delivers an improved flavor profile. Stabilized germ and bran can be made using a treatment to extend their shelf life to nine months without affecting the nutritional content. Also available are low-microbial flours. Siemer Specialty Ingredients, Booth 6281
• Oat fibers, produced from food-grade oat hulls through a proprietary process, have application in bakery products, ready-to-eat cereals, meat extenders, and snacks. A variety of fibers are available that are dependent on customers' specific needs. Products include fibers that differ in water absorption; fibers that provide a lighter tint to the formulation; and blends that offer superior water-and oil-holding properties. Grain Millers, www.grainmillers.com, Booth 4800
• New rice product—a low-moisture parboiled brown rice—rehydrates in 10 minutes. The product, BP-106, was developed for use in rice mixes, where instant brown rice and seasoning can be packaged without clumping. Riviana Foods Inc., www.rivianaindustrial.com, Booth 4642
--- PAGE BREAK ---
Grains and culinary delights
Custom-coated grains and granola clusters are highlighted in a variety of healthy indulgent snacks. For example, fruit and nut flavored custom-coated grains and petite clusters will be served over soft-serve ice cream. A mini-bar features confections and chocolate-drenched mouse clusters. And savory granola clusters are incorporated in a trail mix.
Each prototype will have a date sheet that describes the culinary delights possible with the grain-based ingredients used in it. More than 20 different custom-coated grains and clusters will be available.
Custom-designed coated grain-based ingredients can help enhance taste, texture, appearance, shelf life, and ingredient declaration. The products can also include ingredients for nutrient enhancement, depending on customer needs. 21st Century Grain Processing, www.21stcenturygrain.com, Booth 4365
Pastas highlight multigrain solutions
Prototypes made with an innovative selection of premium multiflours and whole grains will be available for sampling.
Whole wheat flour, Ultragrain®, has the taste, texture, and appearance of white flour. Attendees can taste the benefits of this ingredient in pastas such as rotini, penne, spaghetti, elbows, and orzo. Prototype formulations will also feature Sustagrain®, an ultra-high fiber whole grain with three times the fiber of oats.
Ancient Grains—amaranth, millet, quinoa, sorghum, and teff—will be demonstrated. This line of "supergrains" includes individual whole grains, flours, multigrain blends, and gluten-free and organic options.
Eagle Mills® Gluten-Free All-Purpose Multigrain Flour delivers whole grain nutrition, functionality, and mainstream taste and texture in gluten-free products.
Mumbai Gold™ Fresh Chakki Atta, milled from specially selected durum wheat to traditional Indian specifications, will be highlighted in flatbreads. ConAgra Mills, www.conagramills.com, Booth 3800
Roasted potato flour adds flavor and color
A pure potato flour has been gently roasted to develop savory flavor and a warm color. The resulting ingredient, Briess® Roasted Potato Flour, may be used to partially replace standard potato flour in existing formulations and can add flavor and color to new applications.
In extruded snacks, the flour increases expansion while improving flavor and color. It can thicken and enhance the flavor of soups, gravies, sauces, and prepared foods. It may also be used in seasoning mixes, dry blends, and meat mixes. Photo shows French fries made with the flour. Briess Malt & Ingredients Co., www.briess.com, Booth 5606
• Clusters—based on oat, rice, and wheat—are available coated as well as having fruit centers. Chaucer Food Group, www.chaucerfoods.com, Booth 4436
• Quinoa has been added to a broad portfolio of ingredients. This gluten-free ancient grain, available in whole seed or powder form, may be used in breads, pastas, cereals, and more. It contains 18% protein, which is significantly higher than other grains, including oats, corn, and rice. It is also a complete vegetarian source of protein, delivering all eight essential amino acids. Other benefits of the ingredient include its high fiber, iron, and folate content. BI Nutraceuticals, www.binutraceuticals.com, Booth 3161
• Wheat-derived ingredients include wheat protein isolates (Arise®) which possess elevated protein levels and deliver both processing and finished product benefits to dough systems, pasta and noodles, and certain types of food coatings. Textured wheat proteins (Wheatex®) replicate and exhance the texture of meat and seafood. MGP Ingredients Inc., www.mgpingredients.com, Booth 6042
• Line of ancient grains—quinoa, teff, amaranth, chia, buckwheat, milo/sorghum, millet, and spelt—is available in organic and conventional forms. These supergrains can help achieve dietary diversity, provide nutritive value including a source of vegetable protein, and prove beneficial in gluten-free formulations. Specialty Commodities Inc., Booth 6641
--- PAGE BREAK ---
SWEETNESS ENHANCEMENT
Niutang chooses firm to market liquid sucralose
Niutang Chemical Inc. has selected Viachem Ltd. to market its new liquid sucralose product. Viachem is currently Niutang's sales and marketing company for its full line of high-intensity sweeteners in the United States and Canada. The liquid sucralose, which begins shipping in August, will be formally introduced by both companies at the IFT Food Expo. Niutang Chemical Inc., www.niutang.com, Booth 6422
Blocking bitterness
The ingredient Mag-nifique for Stevia is said to eliminate the bitter aftertaste of stevia. Another characteristic of the ingredient, which is a combination of natural flavors, is that it has a synergistic effect with stevia, allowing food formulators to use less stevia but still have the sweet taste. This can translate into cost savings. The ingredient can be used in a variety of applications, as it is heat and pH stable and said not to change the texture or chemical behavior of the finished product. The suggested usage level is 0.10%–0.20%.
Mag-nifique Sweet-Away for High-Intensity Sweeteners is for use in applications that contain high-intensity sweeteners such as sucralose. It helps to reduce the lingering aftertastes often associated with these sweeteners. Mag-nifique Sweet Lift has a synergetic effect with sugar that enhances the perceived sweetness in such applications as desserts, cereals, granola bars, yogurt, beverages, baked goods, and more, thereby allowing food formulators to use less sugar. Wixon Inc., www.wixon.com, Booth 3415
Method binds sugar and stevia
Produced using a proprietary compound crystallization process that binds cane sugar and stevia together, Steviacane is said to be as sweet as sugar but with fewer calories. The developers of the ingredient report that binding sugar and stevia produces a sweetener that achieves a more consistent and uniform dispersion of sweetness and an improved sweetness profile compared to a blend of sugar and stevia.
The ingredient can be used in any food or beverage application that uses sugar or high fructose corn syrup as sweeteners, and it is said to have similar temperature stability, bake stability, and pH stability as sugar. It is available in two forms: crystallized and liquid. The crystallized Steviacane is for syrups, dairy, bakery, and confectionery applications and the liquid form is for beverage applications. The ingredient comes in a variety of calorie reduction levels so that manufacturers can formulate to their target calorie reduction and nutrition objectives.
Steviacane is the first new ingredient from Natural Sweet Ventures, a joint venture between PureCircle USA Inc. and Imperial Sugar Co. PureCircle USA, www.purecircle.com, Booth 6261
• Fruit-Sweetness™ is a non-caloric, high-intensity sweetener derived from monk fruit. Just 0.25 g of the ingredient can replace 10 teaspoons of sugar. In January 2009, the company received notification from FDA that the ingredient is GRAS. Try samples of granola and a coffee beverage sweetened with Fruit-Sweetness. Bio Vittoria Ltd., www.biovittoria.com, Booth 7228
• A lactic acid ingredient, Purac Fit Plus, is ideal for use in low-calorie beverage formulations with stevia and is said to mask off-flavors associated with using stevia. Purac America Inc., www.purac.com, Booth 5750
• A stevia ingredient, Life Balance™ Stevia Sweetener, contains glucosyl stevioside, an enzymatically treated stevia leaf extract. According to the company, the process improves the end ingredient's taste by eliminating the licorice aftertaste and bitterness. The ingredient is certified organic. Samples of lemonade made with the ingredient will be distributed at the booth. HealthCo, www.healthco-intl.com, Booth 6340
• Sweet chicory fiber, Frutalose® SF75, is being positioned as an alternative sweetener to reduce sugar and calories in meals served for school lunches. Extracted from chicory roots, the ingredient is an inulin-based sweet liquid fiber. The reported functional benefits of the ingredient are that it has good humectancy, texture and taste enhancement, and high solubility. Sensus America, www.sensus.us, Booth 4071 and Session 016-03
--- PAGE BREAK ---
SAVORY ENHANCEMENT
Mushrooms enhance umami impact
Enjoy the mild, earthy mushroom flavor of sauces formulated with Mushroom Extract Powder (2135). An extract of champignon mushroom, this ingredient is blended with palm oil and spray dried on a maltodextrin carrier. It is light brown in solution. This ingredient is different from the company's Mushroom Extract Powder (2103), which is an extract of champignon mushroom blended with salt. It is dark brown in solution and has a full, clean, non-earthy flavor.
Samples of a cream-based salad dressing will highlight the umani taste of Anchovy Extract Powder (1101). The company also offers other ingredients to add umani or savory taste to food products. These include Shiitake Powder (2106), dried shiitake mushroom heads and stems ground into a fine powder that gives a smoky, woody mushroom flavor to soups, sauces, and dressings. An extract of dried shiitake mushroom stems and heads, Shiitake Extract Powder (2111) has a smoky, woody flavor in foods. Finally, Vegetable Extract Powder (2300), an extract of Chinese cabbage, has a mild aroma and flavor. Nikken Foods USA Inc., www.nikkenfoods.com, Booth 6038
Lose the salt, not the flavor
More and more food manufacturers are reformulating products with less salt. The problem is that doing this can sometimes affect the overall taste profile of the finished product since salt enhances the flavor of food. David Michael & Co. offers ingredients that help in formulating sodium-reduced products without compromising taste.
A line of salt replacers, DM Choice® Natural Flavor Salt Type, allows for up to a 30% reduction of sodium but delivers the same amount of flavor impact. These ingredients are available in powder form and can be used in any product that is formulated with salt.
Potassium salts are often used to replace sodium but can lead to bitterness and metallic off notes. The company offers DM Choice Natural Flavor Potassium Blocker Types to help with this formulation challenge. David Michael & Co., www.dmflavors.com, Booth 3609
Trimming the sodium from formulas
The SaltTrim® line of ingredients includes three used in sodium-reduced applications. The latest offering in the line, Sea SaltTrim, can be used as a one-for-one replacement for salt, reducing sodium in applications by up to 45%. By formulating with the ingredient, food manufactures can use the label statement "sea salt, natural flavor" on their products.
The second ingredient in this line, SaltTrim, can reduce the amounts of sodium in formulations by up to 50%. The third ingredient, SaltTrim Plus, is a flavor modification ingredient made with potassium chloride. It can be used as a one-to-one replacement of salt. Wild Flavors Inc., www.wildflavors.com, Booth 3400
•Yeast extracts in the lines Bionis and Bioenhance give body, mouthfeel, and umami enhancement (Bionis) and increase the perceived intensity of salty taste without adding salt (Bioenhance). Biorigin Ingredients, www.biorigin.net, Booth 5429
• Try samples of Hot & Spicy trail mix and learn about other savory spice mixes like Bacon Horseradish, Bloody Mary, Pickled Jalapeno, Teriyaki Wasabi, Chesapeake Bay & Beer, and Ole Mole. BDS Natural Products, www.bdsnatural.com, Booth 3529
• Autolyzed yeast extracts can be used as an alternative to hydrolyzed vegetable proteins. Premium Ingredients International, www.premiumingredients.com, Booth5638
• The four Savory Booster™ ingredients, available in Turkey Booster 20901, Chicken Booster 20908, Pork Booster 20919, and Beef Booster 20911, are for use in soups, sauces, and gravies. Hormel Specialty Products, www.hormelingredients.com, Booth 4000
• Tabasco pepper sauce comes in liquid and dry formulations, crushed pepper, and intermediate moisture formulations. Tabasco Brands/McIlhenny Co., www.tabascoingredients.com, Booth 6202
• A choline chloride-based salt replacer, C-Salt™, is for use in dry bakery mixes and savory seasoning blends as a "drop-in" replacement for salt. Balchem Corp., www.bakeshure.com, Booth 3954
• Phophate-based ingredients from the SR-Range portfolio are for use in sodiumreduced processed meat and cheese foods. Budenheim, www.budenheim.com, Booth 3474
• Monosodium glutamate adds umami taste to foods. Ajinomoto Food Ingredients, www.ajiusafood.com, Booth 6014
--- PAGE BREAK ---
FATS & OILS
Heart-healthy 'solid oil' debuts
A high-stearic, high-oleic "solid oil" sunflower oil that contains zero trans fatty acids, Nutrisun™, will be introduced in the United States, and attendees at the IFT Food Expo will be among the first in the country to learn about this novel oil. The oil is an alternative to saturated oils like coconut and palm and a replacement for fully or partially hydrogenated fats. It can be used in frying oils, bakery products, margarines, ice creams, chocolates, and other applications that require the use of stable fats.

Developed using conventional hybrid plant breeding methods, Nutrisun contains high levels of both oleic and stearic acids. The intellectual property rights for the oil are owned by Advanta, and the sunflower crop is grown, processed, and delivered by Technology Crops International. Commercial supplies of the oil will be available on a limited basis in the U.S. this year, and the company expects broad availability in 2012. Technology Crops International, www.techcrops.com, Booth 3375

Enhancing traits in soybeans
Soybean varieties are being developed that offer functional benefits to food formulators as well as deliver consumer health benefits such as reducing trans and saturated fat in the diet and increase omega-3 intake.

Vistive® Gold low-saturate, high-oleic, low-linolenic soybeans are being developed to provide food companies and restaurants a highly stable oil said to have the lowest saturated fat content of any soybean oil, eliminate polymer buildup, and have improved frying stability. A poster session, "Fry Studies Using a New Low-saturate, High-oleic Soybean Oil," scheduled from 3–5 p.m. on July 18 will feature functionality studies of the oil.

Stearidonic acid-enriched soybeans provide a new option for food formulators to provide heart-healthy omega-3s in the diet while maintaining flavor and shelf life. Oil from these soybeans could be used in yogurt, granola bars, and spreads. Monsanto and Solae LLC collaborated on the development of these soybeans. A symposium entitled "New Plant Sources of Nutritionally Beneficial Omega-3s" is scheduled from 1–3:30 p.m. on July 19. Monsanto Co., www.monsanto.com, Booth 6003, Poster Session 078-12, and Session 167
Phytosterols lend structure to shortening
The UltraBlend enzymatic interesterfied line of all-purpose shortenings uses domestically sourced soybean oil via a sustainable process to remove trans fats while optimizing saturated fats for cookies, crackers, cakes, tortillas, pies, and many more.
A proprietary vegetable-based plastic shortening, Phytobake, is used for the replacement of traditional shortening saturates with phytosterols. The phytosterols give structure to the shortening, which is translated to the finished application. Bunge North America, www.bungenorthamerica.com, Booth 4047
• A line of high diglycerides, Trancendim™, can be used in bakery applications to improve taste, mouthfeel, and flavor release. Caravan Ingredients, www.caravaningredients.com, Booth 3823
• Canola oil that is expeller pressed has its nutritional value maintained. It is a key ingredient in salad dressings, mayonnaise, cooking oil, and snack foods. Viterra Food Processing, www.viterra.ca, Booth 3277 
• Non-hydrogenated shortening for donuts from the Canola Harvest brand can extend shelf life of boxed donuts up to 15 days and is heat stable. Less oil is absorbed by the donuts during deep frying. Non-hydrogenated icing shortening is offered under the same brand. This ingredient is said to have excellent moisture retention properties. Richardson Oilseeds Ltd., www.canolaharvest.com, Booth 3271
• Micro-encapsulated omega-3 microemulsion is odorless and tasteless in finished applications such as dairy, bakery, and beverages. Croda Inc., www.croda.com/healthcare, Booth 6382
• Medium-chain triglycerides, Neobee, function as solubilizers for flavors, colors, and bioactives, as well as beverage clouding agents. Stepan Co. Food & Health Specialties, www.stepan.com, Booth 4306
• Powder-loc™ microencapsulation uses double-shell protection, which keeps the omega-3s locked into the microcap while keeping the smell and taste of fish locked out of the finished product. Ocean Nutrition Canada, www.ocean-nutrition.com, Booth 4271
• Triglyceride oils produced by algae are rich in unsaturated fats, contain no trans fats and cholesterol, are shelf stable, and are composed of a variety of fatty acids profiles. Session 016-01
--- PAGE BREAK ---
STARCHES
Prototypes highlight advancements in texture
A wide array of prototypes will demonstrate how starch-based ingredients can help formulators capitalize on the newest food trends while achieving cost savings and process improvement. Each prototype area—bakery, dairy, beverage, and savory—will have its own kiosk or kitchen for attendees to sample the concepts and learn more about the benefits of the ingredients they use.
At the bakery kiosk, a brownie made from a dry mix will demonstrate a new product, Homecraft®Create 765. This ingredient, based on a specialty flour, can reduce fat content of indulgent baked goods while maintaining texture and sensory properties. Two types of gluten-free cookies—a crispy sugar and a chewy chocolate chip—will be made with Homecraft Create gluten-free solutions. These ingredients (GF 10 and GF 20), which can replace wheat flour while providing comparable texture profiles, will be the subject of a New Products and Technologies presentation, given on Sunday, July 18, 10:55-11:15 a.m. And other baked goods will be available that are fortified with resistant starch (Hi-maize) shown to have significant impact on satiety.
At the dairy kiosk, visitors will be able to sample gelatin-free yogurts and other products made with starch-based ingredients that provide desirable textures. One concept, fromage frais, is a dairy dessert with a European flair that can help meet consumers' desire for permissible indulgence.
At the beverage kiosk, a fortified beverage concept is made with Q-Naturale® natural emulsifier and Nutriose® soluble fiber. The emulsifier can provide superior performance and clarity in clear and alcoholic beverages.
At the savory demonstration kitchen, recipes will be featured that incorporate Precisa™ Cling and Precisa Cream texture solutions, which help formulators reduce tomato solids, oil, cream, and butter, while building back the consumer eating experience. National Starch Food Innovation, www.nationalstarchfoodinnovation.com, Booth 4036
Instant starch lineup expands
A pregelatinized waxy maize starch, X-Pand'r® 683, delivers a crispy, crunchy, and cohesive texture to a variety of bakery and snack applications. The newest addition to an instant starch lineup, the product aids in the development of cohesive and pliable dough that can be processed through conventional sheeters and extruders without stickiness. It is ideal for sheeted and formed, coated, and extruded snacks, cakes, cookies and muffins.
In coated snacks, for example, the starch provides a crispy coating with excellent adhesion on nuts and dried fruits under baking conditions. In extruded snacks, it helps lower process viscosity, delivering expanded and crisp texture with a uniform network of air cells. In cakes, cookies, and muffins, it may be used for improving batter viscosity and increasing moisture retention. And it can provide expansion and crispness in a wide range of snack crackers and snack chips containing flours, dried vegetables, and potato flakes. Tate & Lyle, www.tateandlyle.com, Booth 3404
• A new emulsifying starch, EmulTru™, provides similar functionality to gum Arabic in flavor emulsion or neutral cloud applications. The ingredient allows beverage developers to deliver an equivalent emulsion to gum Arabic while providing better price stability and secure local ingredient supply. Cargill, www.cargill.com, Booth 4629
• Value-added starches, CheeseMaker, were specially formulated to replace milk proteins in imitation cheese targeted for use in pizza toppings, grated cheeses, cheese spreads, and sliced/diced products. The newest addition to this range, CheeseMaker PT70, is a special blend that provides a very firm block, dry shred, and superior melt properties. It can easily replace more than 50% of the casein/caseinate without impacting critical processing and textural characteristics. KMC, www.kmc.dk, Booth 3275
• Resistant starch, Fibersym®, increases dietary fiber levels, while reducing the caloric content of bakery and prepared foods. The starch, derived from wheat, may be used in pan breads, pizza crust, tortillas, pastries, and other bakery products, as well as pasta and noodle applications. MGP Ingredients, www.mgpingredients.com, Booth 6042
• A gluten-free cinnamon roll will demonstrate the functionality benefits of a film-forming starch (Instant Pure-Cote® B792), instantized stabilized starch (Inscosity® B656), and corn starch (Pure-Dent® B700). These starches can help overcome challenges associated with developing acceptable bakery products without traditional wheat flour and its gluten content. Grain Processing Corp., www.grainprocessingcorp.com, Booth 3712
--- PAGE BREAK ---
GUMS/STABILIZERS
Mousse features carrageenan blend
Taste and see how a specialized blend of carrageenans functions in samples of Mousse Balls and Unholy Cheeseburger Ravioli.
Jason R. Gronlund, Executive Chef and Senior Director of Culinary at Carla's Pasta, created the Chai Mousse and Chocolate Espresso Dream Mousse, both served in a ball form. Coyote Brand® C Pro, a cold-soluble blend of lambda carrageenans, holds aeration in the mousse and provides an instant and smooth, creamy texture. Additionally, the ingredient stabilizes overrun in both mousses and whipped cream.
Gums from the Coyote Brand line will be used in the Unholy Cheeseburger Ravioli, a pasta offering that features the flavors of a cheeseburger. Gum Technology Corp., www.gumtech.com, Booth 5956
Plant-based cellulose ingredient solutions
Join Chef Charlie Baggs as he prepares food made with plant-based cellulose Methocel™ gluten replacer, followed by a tasting session. Many consumers suffer from celiac disease or have chosen to eliminate gluten from their diets, so the demand for gluten-free foods is greater than ever.
The ingredient is said to do more than just replace gluten in gluten-free applications; it provides moistness throughout the finished product's shelf life, prevents collapse during baking, controls crumb structure and volume, and enables consistent dough handling.
Another ingredient under the Methocel line is one that functions as a fat replacer. Using the ingredient can allow the food formulator to cut the fat content by up to 50% in bakery applications and up to 60% in meat products all while maintaining the feel and texture of the full-fat original version.
Clear+Stable™ thickens and stabilizes foods and beverages even under highly acidic conditions. The ingredient interacts with proteins of any origin to form soluble and stable proteins with no sedimentation or cloudiness. Dow Wolff Cellulosics, www.dowwolff.com, Booth 5609
Improving texture with gums
Three stabilizer ingredients have been developed for use in pasteurized milk products, chocolate milk, and protein beverages.
TIC Pretested® Colloid 760 MB Powder is used in pasteurized chocolate milk products and also in syrup, eggnog, and buttermilk to increase body and impart a creamy texture. This process-stable ingredient provides cocoa and flavor suspension in pasteurized products. Dairyblend MB2 stabilizes chocolate dairy and milk beverages, especially those that require UHT processes. Ticaloid 875 is used in protein-fortified products where it interacts with milk and soy protein ingredients, increasing viscosity and improving the overall body of the finished product. It can be used in puddings and protein beverages where it has synergistic properties with starch, resulting in a thick and creamy end product.
Ingredients in the Dairyblend IC EZ line of ingredients can be added to regular, reduced-fat, or no-sugar added ice cream products to eliminate ice crystals and create smooth "churn style" ice cream. According to the company, Dairyblend IC EZ Creamy produces a lower viscosity mix that is easy to process. TIC Gums Inc., www.ticgums.com, Booth 6029
• Replace fat with a stabilizer, CitriTex™. The ingredient, which contains citrus pulp fiber, can replace up to 50% of the oil in bakery applications. Cargill, www.cargill.com, Booth 4629
• Derived from orange pulp, Citri-Fi ingredients inhibit moisture migration such as purge, evaporative and drip loss, syneresis, and ice crystal formation. Available are Citri-Fi200, which contains guar gum, and Citri-Fi300, which contains xanthan gum. Fiberstar, www.fiberstar.net, Booth 4337
• A range of emulsifying gum acacia ingredients stabilize flavors and soft drinks while a range of acacia fibers are used to formulate low-calorie products. The gum acacia provides stability, viscosity, and film-forming properties. Alland & Robert, www.allandetrobert.com, Booth 4012
• A stabilizer that combines microcrystalline cellulose and carboxymethylcellulose reduces the use rate of standard cellulose gums. The ingredient, Vivapur® MCG811, is for use in ice cream, whipped cream, flavored milk, cream sauces, cheese sauces, and salad dressings. J. Rettenmaier USA, www.jrsusa.com, Booth 4333
• Genu® Explorer pectin ingredients for use in fruit-based applications contain a low methyl esterified pectin component produced using a proprietary process resulting in higher molecular weight with less pectin backbone degradation. Using the ingredients results in products with smooth, creamy textures and improved spreadability. Session 064-03
• Genu Beta pectin is extracted from beets and functions as an emulsion stabilizer. It provides stability over extended periods of time in salad dressings and sauces. The ingredient does not form gels. Session 016-04
--- PAGE BREAK ---
EGGS
Egg products—'pure and simple'
Research shows that consumers are increasingly looking for convenient foods that provide wellness attributes that taste good. Food formulators can meet these demands by using egg products that help in both form and function.
New literature, "Eggs Can Do That, Too!" focuses on how egg products can contribute more than 20 functionality benefits while helping to simplify the ingredient statement. These benefits can include adhesion/binding, aeration/foaming/structure, antimicrobial, browning/ color, clarification, coagulation/thickening, coating/finishing gloss, crystallization control/freezability, edible packaging film, emulsification/mouthfeel, flavor, fortification, humectancy/moisturizing, insulation, pH stability, richness, shelf life extension, tenderization, thickening/texture, and whipping ability.
Egg products provide high-quality protein to such important growth categories as better-for-you snacks and convenience foods. The literature will also discuss the functionality of eggs in dairy products, baked goods, and condiments.
With more than 20 functions, eggs sound complex. But according to the American Egg Board, "the truth is, egg products are uniquely pure and simple."
American Egg Board, www.aeb.org, Booth 4300
New enzyme-modified whole egg improves baked goods
A new dried, enzyme-modified whole egg product, OvaBake™, provides significant improvements over traditional dried whole egg in baked goods. Its special emulsification properties allow for better crumb structure for an enhanced appearance and improved functionality; increased moisture retention which extends shelf life an average of 5–7 days; improved, more consistent height; and better flavor delivery, similar to that achieved with liquid egg products.
Additionally, the ingredient delivers cost-savings opportunities, including reduced egg usage, shorter mix times, ability to reduce batter amount, and the potential to eliminate added emulsifiers.
Also making its debut is OvaBake 7, a dried blend of enzyme-modified whole egg and sugar, specially developed to enhance the functionality of dried whole egg in many baking applications.
Product information, brochures, technical bulletins, and sample information will be offered discussing the benefits of the OvaBake line in muffins, cakes, and other baked goods. Michael Foods, www.michaelfoods.com, Booth 5861
To egg or not to egg
Food manufacturers tend to substitute eggs with egg replacers when commodity prices are high, mainly to reduce production cost. A poster presentation (No. 078-14) reported the results of a study that evaluated the functional and sensory properties of muffins made with eggs and egg replacers.
Texture, color, and sensory properties of the samples were analyzed. The study found that replacing eggs at 100% did not give acceptable products with any egg replacer, in terms of appearance and flavor. After analyzing the results, it concluded that eggs play an important role in formulations to maintain critical functional properties and sensory attributes in muffins. University of Nebraska—Food Processing Center, www.fpc.unl.edu, Booth 6509
• The role of protein at breakfast is the subject of a symposium moderated by the American Egg Board and Egg Nutrition Center. The symposium, which will be held on Sunday, July 18, 10:30 a.m-12 p.m., features a presentation by Chef Craig Julius. With price an ever constant challenge, he will address how product developers are crafting desirable formulations using protein. Session 17
• Specialty eggs, including organic and cage-free eggs, are available for the foodservice industry. Products cover a wide range such as liquid eggs, pre-cooked eggs, and hard cooked eggs. The increased interest in specialty eggs creates an opportunity to offer an array of in-demand egg dishes. Menu applications for breakfast, appetizers, salad and sides, and main dishes are offered. Abbotsford Farms, www.abbotsfordfarms.com, Booth 5861
• A liquid blend of whole eggs and sugar is marketed under the name Ultra Egg. The new product is shelf-stable. Rembrandt Foods, www.rembrandtfoods.com, Booth 3418
• Egg products are available in dried, liquid, and frozen forms, depending on application needs. Representatives are on hand to discuss the versatility and functionality of the egg—how it can help keep foods moist, make sauces thicker, or be used in pharmaceuticals. Oskaloosa Food Products Corp., www.oskyfoods.com, Booth 5178
--- PAGE BREAK ---
FRUITS & VEGETABLES
Apple crisps add crunch
Dried apple pieces enrobed with whole grains, dried fruit, nuts, and natural flavors—a fruitful creation called Fruit Sensations® Muesli Crisps—are a perfect way to add color, crunch, and flavor to granola bars, dried fruit snacks, yogurt, salad, and ready-to-eat and hot cereals, or they can be enjoyed on their own. The crunchy apple pieces  are ayered with ingredients typically found in muesli-style cereals. The crisps are shelf stable and are not preserved with sodium sulfite. Stop by the booth and try a sample.
In addition to these apple muesli crisps, the company offers evaporated apples, fresh chilled/frozen fruit, low-moisture apples, infused fruit, dried fruit powders, apple, pear, or Concord grape concentrates, specialty concentrates, juice concentrate WONF, single strength and concentrated fruit purees, formulated fruit preps, bulk applesauce, and fruit essences. Tree Top, www.treetop.com, Booth 5674
Seal identifies real blueberries
The highbush blueberry industry developed the Real Blueberry Seal™ to help food producers call attention to real blueberries in their products as well as to help buyers—from consumers to food professionals—identify real blueberry products. When used on packaging, the seal identifies the product as containing real cultivated blueberries. Products must contain real highbush blue-berries in any form and use an adequate amount of blueberries as standard in a certain product category. Typically this means that the blueberries can be seen and tasted in the finished product.
Try samples of Blueberry Nuevo Biscochito made with highbush blueberries. U.S. Highbush Blueberry Council, www.blueberry.org, Booth 6635
Pomegranate joins BerryFusions line  
A new pomegranate variety in the BerryFusions® Fruits line will make its debut at this year's IFT Food Expo. It joins strawberry, raspberry, cherry, blueberry, orange, and mango. An alternative to the named fruit or extruded gums, jellies, and other fruit imitators, these dried fruit pieces are said to deliver taste, texture, and distinctive points of color without the processing challenges commonly associated with real fruits. Some of the advantages of using the ingredients are that they do not require pre-soaking, do not absorb moisture over time, and do not bleed color.
All of the fruit in the BerryFusions Fruits collection have demonstrated process tolerance and retain their piece identity in applications such as bakery, cereals, dairy, snacks, and confectionery. Using a patented process, the company infuses the fruit with natural fruit flavors and juices, natural colorings, and sweeteners until a specific equilibrate Brix range is reached. The fruit is then dried to moisture specification and lightly sprayed with oil. The fruit pieces are soft and plump and maintain their structure, even in bagel dough. They have a 24-month shelf life and do not contain artificial flavors, artificial colors, or preservatives. Ocean Spray Ingredient Technology Group, www.oceansprayitg.com, Booth 6403
• Green tea infused sweetened dried cranberry will be featured. Decas Cranberry Products Inc., www.decascranberry.com, Booth 6818
• Fruit pairings like strawberry and balsamic, pineapple and soy, and peach and bourbon are three examples of intriguing new product flavor profiles that can be incorporated in beverages, many processed food products, and entrees offered at restaurants. Dole Packaged Foods Co., www.dolefoodservice.com, Booth 4376
• Juice concentrates in beet, butternut squash, carrot, celery, cucumber, green bell pepper, onion, sweet potato, tomatillo, and tomato are available. Vegetable Juices Inc., www.vegetablejuices.com, Booth 5502
• Banana chips dried using the nutraREV food dehydration technology are crunchy and flavorful without the use of deep frying. Fruits that are dehydrated using the machine are said to have comparable nutrient retention as freeze drying. Enwave Corp., www.enwave.net, Booth 4681
• An expanded line of freeze-dried vegetables and fruits for novel snacks, freeze-dried powders for nutrient enhancement, and clusters for cereal will make their debut. The clusters have fruit centers and are coated with oat, rice, or wheat. Chaucer Food Group, www.chaucerfoods.com, Booth 4436
• Freeze-dried fruit produced from IQF frozen or fresh fruit, fruit pastes, and bake-stable fruit inclusions are available for bakery and confectionery applications. Paradise Fruits North America LLC, www.paradise-fruits.com, Booth 6943
--- PAGE BREAK ---
DAIRY
Whey's functionality to be in the spotlight
Whey proteins from the Grande Bravo line have a variety of flavor, viscosity, and gelling property functions in cold- or heat-activated processes. They can be used individually or in combination to customize solutions for particular applications.
The whey protein ingredients in this line are said to bind water with or without heat, decrease syneresis and purge, increase creaminess, improve texture, reduce fat content, increase protein content, improve shelf life and yield, replace stabilizers and emulsifiers, remain stable in heat, acidic environments, and freeze/thaw cycles, and have clean, mild flavor with no off taste.
The booth will feature a demo area with samples. Attendees will have a chance to enter to win a donation to the food pantry of their choice. Grande Custom Ingredients Group, www.grandecig.com, Booth 5411
Prototypes feature dairy ingredients
Sample prototypes that incorporate value-added dairy ingredients and learn how these ingredients can help solve many formulation challenges. A creamy milk-based smoothie, Soothing Smoothie, leverages consumer interest in nutritious foods and beverages. A convenient protein-filled breakfast or snack, Breakfast Bites, appeals to on-the-go consumers. A nutritious and versatile cheese and veggie dip, Cheese Dippers, is an ideal option for snacking. A novel snack bar, Frozen Nutrition Bar, is a frozen treat that includes dairy ingredients for a creamy texture. A creamy parfait, Cream Pie Parfait, showcases how dairy ingredients add richness to indulgent treats.
The dairy ingredients program for the U.S. market has formally transitioned from Dairy Management Inc. (DMI) to the U.S. Dairy Export Council to support a global ingredients marketing platform. DMI, the nonprofit domestic and international planning and management organization responsible for increasing sales of and demand for U.S. produced dairy products and ingredients on behalf of America's dairy producers, continues to manage the U.S. Dairy Export Council®, American Dairy Association®, and the National Dairy Council®. Dairy Management Inc., www.InnovateWithDairy.com, Booth 4223
Whey to improve clarity
Functional whey proteins, ClearProteins™, are useful in developing protein-fortified, clear acid beverages such as satiety water, usually an offering in the "smart water" category. Attempts to add whey protein to these beverages has been difficult in the past due to astringency making the beverage unpalatable, poor clarity, and instability.
There are several ingredients in the line. ClearProtein 8855 Whey Protein Isolate is for ready-to-drink acidic beverages. It has a neutral flavor and produces beverages that have high clarity. ClearProtein 8822 Whey Protein Isolate is for use in clear, clean-tasting powdered beverage applications. It is soluble over a wide pH range.
ClearProtein 895 Whey Protein Isolate is clear in color and neutral in taste and can be used in both powdered and ready-to-drink applications. ClearProtein 894 Whey Protein Isolate is for clean-tasting powdered beverage applications.
Fonterra conducted a two-phase consumer study to examine the satiety water concept and understand its market potential. The results showed that 76% of subjects found the satiety water appealing and that 86% percent of these subjects indicated high purchase intent. Representatives from the company will present additional information about this study at a symposium entitled "Fonterra Clear Proteins: Delivering Great Taste, Great Clarity and Great Nutrition in Beverages." Fonterra (USA) Inc., www.fonterra-northamerica.com, Booth 3625 and Session 064-08
• Reduced-sodium cheeses have 25% less sodium. Developed using a patent-pending cheese-making process without the use of sodium replacers or flavor masking agents, the cheeses have excellent flavor and texture characteristics according to sensory evaluation tests. They are available in five varieties with various formats: Mild Cheddar (shredded), Colby Jack (sliced, sticks, and cubed), Whole Milk Mozzarella (shredded), String (cubed), and Provolone (sliced). Sargento Foods Inc., www.sargentofoodingredients.com, Booth 5453
• Whey protein-fortified orange juice samples showcase how whey proteins can remain stable across a pH range. They can be incorporated into a variety of ingredients systems, flavors, and processing/pasteurization methods. A blend of whey proteins used in the Rocky Road Bar prototype have functional advantages by controlling moisture, reducing dough stickiness, and making the bar softer and more pliable. Hilmar Ingredients, www.hilmaringredients.com, Booth 5115
• Creamy frozen yogurt, High Culture™ Frozen Yogurt, features Howaru® Dophilus probiotics. The yogurt is formulated with a variety of dairy ingredients like pasteurized and cultured skim milk, milk protein isolate, whey, and nonfat dry milk. YoCream International, www.yocream.com, Booth 7252
• Milk powder and anhydrous milk fat are for use in bakery, confectionery, and other applications. Dairy Farmers of America, www.dfamilk.com, Booth 3330
--- PAGE BREAK ---
CHOCOLATE
Chocolate milkshake features cocoa extender
A cocoa extender, Cocoa-Mate®, will be featured in a rich, chocolate milkshake. In this formulation, a 30% reduction in cocoa was achieved without compromising its taste or mouthfeel.
Depending on its application, the cocoa extender is functionally capable of replacing up to 40% of the cocoa powder used in a finished product. In addition to the highlighted shake, it may be used in a variety of formulations, including ice cream, yogurt, beverages, puddings, toppings, bakery goods such as cookies and brownies, and any other product where cocoa powder can be used. David Michael & Co. Inc., www.dmflavors.com, Booth 360
Reinventing chocolate indulgence
A variety of chocolate innovations that can provide different kinds of texture to a formulation, preserve or enhance chocolate taste, and harness the inherent health benefits of cocoa beans will be highlighted.
A brand new texture, Croquoa™, is based on cocoa and sugar. Made from defatted cocoa powder, these tiny lightweights are crunchy, adding a 'taste of refinement' to virtually any application. Its aerated texture also helps to keep the calories down to a minimum.
Chocolate inclusions have a light, new texture that's visibly different. Each piece, while being 100% chocolate, has two-thirds the weight of standard chocolate chunks and one-third fewer calories. Consumers can enjoy the light texture and feel as if each chunk melts smoothly in the mouth. The visual chocolate experience is increased as more chunks can be added without additional cost. Aerated chunks can be used in place of any standard chunks in bakery and dairy applications and will appeal to consumers as it is a new and different food experience.
Acticoa® dark chocolate has 65% cocoa solids with three times more cocoa flavanols than typical dark chocolate. Acticoa milk chocolate has 40% cocoa solids with as many cocoa flavanols as standard dark chocolate. These products are made by a special process that allows a maximum retaining of cocoa flavanols during the process of making chocolate. In the traditional chocolate production process, more than 70% of cocoa flavanols are lost. Chocolate made with this process guarantees an excellent taste with a maximum retained cocoa flavanol content compared to standard chocolate. Barry Callebaut, www.barry-callebaut.com, Booth 3412
Cocoa powder for sprinkling
A new cocoa powder has been developed especially for sprinkle applications on chilled or frozen desserts and ice creams. The non-hygroscopic ingredient keeps its aroma and flavor under cold conditions as opposed to regular cocoa powder.
The dark red cocoa powder has 12 to 14% fat content, and is ideal for products such as cheesecakes and ice creams. It is packaged in 25-kg bags and has a shelf life of three years from manufacturing date. Samples will be available. Natra U.S. Inc., www.natraus.com, Booth 6438
• A new chocolate ingredient, Wilbur® Chocolate Duet™, contains 100% cocoa solids. It delivers a strong flavor impact for a much richer chocolate sensory experience, and can be labeled as chocolate. Cargill, www.cargill.com, Booth 4629
• Cocoa and chocolate products, marketed under the Ambrosia®, De Zaan®, and Merckens® brands, include a range of cocoa powders, cocoa liquors, and cocoa butters, as well as chocolate and compound confectionery coatings. These ingredients are suitable for use in baked goods, beverages, cereals, ice cream, frostings, dairy products, and other formulations. Imagine, for example, a Triple Chocolate Brownie. ADM, www.admworld.com, Booth 3629
• Chocolate flavors offer a versatile solution for cocoa reduction and can be used as cocoa extenders. Natural and artificial or artificial, these flavors can partially replace cocoa in such products as beverages, baked goods, confections, and desserts. Synergy Flavors Inc., www.synergytaste.com, Booth 6247
• An array of chocolate, cocoa powder, and special coatings will be highlighted. These include the Signature line of chocolates and high-end alkalized cocoas, custom formulated to serve the confectionery, baking, and dairy industries. Blommer Chocolate Co., www.blommer.com, Booth 3734
• Chocolate emulsifier, Palsgaard® AMP 4448, may be used as an alternative to lecithin in chocolate and compound products. The ingredient, ammonium phosphatide, enables the chocolate manufacturer to save up to 4% cocoa butter or any other vegetable fat in the recipe without compromising flow properties in the chocolate. Palsgaard A/S, www.palsgaard.com, Booth 5278
--- PAGE BREAK ---
FORMULATION AIDS
Enzymes increase bread shelf life
Keep refrigerated, non-refrigerated, and frozen bread fresher longer with a powdered blend of enzymes. The ingredient, Fridge Soft, is used to prevent staling in refrigerated baked breads, pretzels, and other yeast leavened dough products requiring resistance to extreme staling (45+ days).
The company recommends using this ingredient to reduce waste levels of prepared products like sandwiches kept in refrigerators and vending machines.
Another ingredient that can extend the shelf life of some foods is CakeSoft. As the name of the ingredient implies, this liquid blend of enzymes and emulsifiers increases the shelf life softness of cakes. It is suitable for use in muffins, cake donuts, and other types of cake. The company promotes the success of the ingredient in angel food cake, a cake application that typically has a very short shelf life. It said that angel food cake made with CakeSoft remains shelf stable for weeks, not just for a few days.
The company offers an extensive portfolio of ingredients for baking applications. These include dough strengtheners, crumb softeners, crumb whiteners, dough conditioners, mold inhibitors, pan release agents and lubricants, cake emulsifiers, filling emulsifiers, and icing stabilizers. Caravan Ingredients, www.caravaningredients.com, Booth 3823
Video promotes leaveners
Visit the Clabber Girl booth to view the debut of its new promotional video for the InnovaPhase™ line of encapsulated leaveners. The video asks the question, "Do you want to be your company's hero?" and encourages attendees to "Take Control!" by incorporating the ingredients into formulas to increase profits, reduce costs, and improve quality.
The line includes several different ingredients developed to function through a proprietary multi-phase release system. A sodium-free baking powder, InnovaFree™ with Cal-Rise®, can be used in low-sodium applications where the goal is to reduce sodium levels by as much as 50%. This sodium- and aluminum-free ingredient contains 18% calcium. It can be used as a one-to-one replacement for another leavener, sodium acid pyrophosphate, without having to make adjustments to salt levels. It has a slow gas release profile. Finished products that contain the ingredient have comparable texture properties to ones that contain other leaveners.
InnovaBake™ is an encapsulated leavening ingredient that allows bakers to not only control leavening reaction overall but also the timing of the multi-staged released leavener. InnovaFresh™ prevents premature leavening. Unlike regular fumaric acid, this encapsulated form delivers a controlled release during the mixing, resting, and proofing stages of production and helps maintain optimal pH. Clabber Girl Corp., www.clabbergirl.com, Booth 4181
• Silicas improve the flow properties of powders, prevent caking, and improve dispersability. Evonik Degussa Corp., www.evonik.com, Booth 5706
• A blend of fruit acids and minerals, NatureSeal FS is an odorless and tasteless alternative to chlorine-based produce washes. NatureSeal Inc., www.natureseal.com, Booth 6265
• Naturally derived antioxidants from various herbs, Herbalox® Seasoning XT, can be used in frying oils and snack foods. Kalsec Inc., www.kalsec.com, Booth 6205
• An antimicrobial ingredient, Amplifresh™, is used to keep cakes and muffins fresh and safe for a longer period of time without affecting their original taste profile. Kemin Food Ingredients, www.kemin.com, Booth 3865
• Ingredients formulated to enable the incorporation of clear, water-soluble EPA and DHA omega-3 fatty acids into ambient, shelfstable beverages are from the Eterna™ OmegaSource™ line and have been shown to provide more than six months stability in shelf-stable beverages. Hormel Foods, www.hormelingredients.com, Booth 4000
• Sisterna has named Helm New York Inc. as its exclusive distributor and representative for the sales of its sucrose esters emulsifiers in the U.S. Sisterna B.V., www.sisterna.com, Booth 3442
• Enzyme preparations—concentrated and custom-blended—are used in bakery, meat and seafood, pet food, and brewing applications. Enzyme Development Corp., www.EnzymeDevelopment.com, Booth 4200
--- PAGE BREAK ---
POTPOURRI
Nuts for soybeans
Dry roasted soy nuts are available in organic or non-GMO versions. Produced from the company's proprietary soybeans, they can be provided as whole unseasoned, or salted or seasoned versions to meet specific flavor specifications. First, they are cleaned, soaked, and dried and then they are roasted in organic soy oil. They have a non-beany flavor profile, lower fat content, and deliver a crunch to a number of applications. Dry roasted soy nuts can also be milled into full-fat or low-fat soy flour for use in breads, muffins, cookies, and pastas, or processed into bits or pieces for use in salads, trail mixes, energy bars, and other applications.
Organic full-fat soy flour is mechanically processed from whole, cleaned, certified organic soybeans. It is white to slightly yellowish in color, and retains all of the nutrients and healthful constituents (isoflavones) in whole soybeans. Its fat content is said to eliminate the need and cost of adding additional fats, and it will also function as an egg replacer in many formulations. Organic low-fat soy flour is protein-rich and slightly yellowish in color. The fat content is reduced to less than 10%. This ingredient can be used in premium breads and health bars. Organic roasted soy flour is available in a range of roasts that meet target flavor profiles for various applications. Light roasted soy flour has little-to-no taste and darker roasted soy flour has a nutty flavor. US Soy LLC, www.ussoy.com, Booth 5206
Developing better-for-you products
Jungbunzlauer will highlight its [email protected] Jungbunzlauer portfolio of ingredients, which enable the development of products with reduced sugar, sodium, and acrylamide levels that are efficient and cost-effective to produce. Additionally, organic mineral salts that are said to deliver credible health benefits to fortified foods and beverages will be showcased.
Key ingredients in the [email protected] Jungbunzlauer line include xanthan gum, citric acid and derivatives, gluconic acid and glucono-deltalactone, sodium diacetate, organic mineral salts of calcium, magnesium, potassium, and zinc, erythritol, sub4salt® for sodium reduction (said to reduce sodium by up to 50% while maintaining the functionality and flavor of salt), and Citroma® for acrylamide reduction (said to reduce acrylamide levels in heattreated foods by up to 80%).
Visitors to the booth will receive a free "I Choose Healthy" t-shirt, sample the sweet taste of erythritol in a calorie-free beverage fortified with a healthy dose of minerals, and sample snacks and soups with 25% reduced sodium. Jungbunzlauer Inc., www.jungbunzlauer.com, Booth 4616
• Solvay's Bicar sodium bicarbonate manufacturing facility in Parachute, Colo., has received ISO 22000 Food Safety Management System Standard certification. According to the company, it is the first and only North American sodium bicarbonate production facility to receive ISO 22000 certification. Solvay Chemicals, www.solvaychemicals.us, Booth 4278
• Tea extracts, distillates, and concentrates can be used to formulate tea-flavored foods and beverages. The company's other signature ingredients are GOJ590 Organic Wolfberry (Goji) Juice (36 Brix) and GOJ891 Wolfberry (Goji) Distillate. Teawolf, www.teawolf.com, Booth 3468
• Canola-based oils, margarines, and shortenings are offered under the Canola Harvest® brand name. One of the reported benefits of using canola oil is that it will not transfer flavors to the finished product. One of the available oils is a high-oleic frying oil. Richardson Oilseed Ltd., www.canolaharvest.com, Booth 3271
• A redesigned Web site features ingredient line descriptions for yeast extracts, flavor enhancers, and HVPs, an online sample request form, and an interactive feature that enables users to adjust various characteristics of an ingredient to find the company's ingredient that meets their needs. Savoury Systems International Inc., www.savourysystems.com, Booth 5000
• Concentrates and essences are naturally derived from vegetables, herbs, botanicals, coffee, and tea. Sensus LLC, www.sensusflavors.com, Booth 4636
--- PAGE BREAK ---
Add a decorative touch 
A line of buttercream and fudge icings is available in a variety of flavors, some of which are Banana Buttercrème, Cookies & Crème, Key Lime Crème, Peaches & Crème, and Peppermint Crème. The icings have been formulated to maximize yield, ease ergonomic concerns, and withstand many storage and handling conditions. The colored icings add a striking decorative touch to cakes and cookies with the added benefits of no color bleed or fade over the normal shelf life of the finished products. Lawrence Foods, www.lawrencefoods.com, Booth 5105
Flavor foods with almond butter
Almond butter can be used in many different applications or as an alternative to peanuts. Various applications are well suited to include almond butter as an ingredient. In ice cream, almond butter can be incorporated as a swirl or it can be used as a base flavor. Or it can function as a filling, topping, icing, or ingredient in dough used for bakery applications like pastries and coffee cake. The use of almond butter in cereal bars includes as a layer on the bottom of the bars, as an ingredient in the actual bar, as a topping, or as a coating. Finally, almond butter is used in confectionery products as a filling or layer.
The company offers three varieties. Blanched Almond Butter is a thick fluid made from ground dry roasted blanched almonds. Unblanched Almond Butter is also a thick fluid, but this version is made from ground dry roasted almonds. Finally, Honey Almond Butter is the same as the unblanched version but has honey added to it. One thing to keep in mind when formulating with these almond butters is that because they are either unstabilized (blanched and unblanched versions) or partially stabilized (honey version), the oil will separate over time. When this occurs, stirring will recombine the oil and solid. The company recommends storing the almond butter at 35°F–45°F for a maximum of 2–4 months. Blue Diamond Growers, www.bluediamond.com/industrial, Booth 2959
Sweetener has varied functionalities
Learn about the various functionalities of trehalose, a non-reducing disaccharide. It is 45% as sweet as sucrose and can be used in combination with sucrose or other bulk sweeteners. A non-reducing sugar, trehalose will not react chemically with amino acids or proteins during processing and storage.
According to the company, trehalose reduces moisture migration and reduces staling in bakery products, depresses the freezing point, which minimizes ice crystal formation in frozen foods, modifies sweetness in chocolate confectionery products, eliminates hydrolysis in fruit-based products like jam, sauce, and pie filling, simulates the mouthfeel of alcohol in low-alcohol and no-alcohol beers, and helps increase the water-binding capacity in cooked meats. The company markets trehalose under the name Treha™. Hayashibara, www.hayashibara-intl.com, Booth 5465  
• Sodium bicarbonate, ammonium bicarbonate, and potassium bicarbonate function as dough conditioners and leavening agents. Church & Dwight Co. Inc., www.churchdwight.com, Booth 6911
• Whole dried yeasts, partially autolyzed yeasts, yeast extracts, high-umami yeast extracts, and savory flavors function in reduced-sodium applications or as flavor enahncers. Recent additions include inactive dried torula yeast, a range of process flavors, and certified organic yeast extracts. Bio Springer, www.biospringer.com, Booth 3235
• Colorings, minerals, and vitamins, and other ingredients are available for use in many different applications. Brenntag Specialties Inc., www.brenntagspecialties.com, Booth 6032
• Mushroom concentrate adds umani taste to foods and may replace monosodium glutamate and salt. Scelta Mushrooms, www.sceltamushrooms.com, Booth 5253
• A naturally derived red coloring, San Red RC-DS, comes from red anthocyanins extracted from cabbage. San-Ei Gen F.F.I. (USA) Inc., www.saneigen.com, Booth 4403
• Hard candy balls made from naturally derived fruit powders and sugar that is colored and flavored with naturally derived ingredients are for use in chewing gum, cookie fillings, soft candy (for extending flavor), or flavor mixes. B. Altman S.A.S., www.baltman.com, Booth 6542
• Gelatins that can reduce cost have been formulated. They improve texture, gel formation, heat stability, and drying time while using less gelatin. Gelita, www.gelita.com, Booth 6035
• Antioxidants, phosphates, sweeteners, and seasoning are available. Shanghai Trustin Chemcial Co. Ltd., Booth 4676
by Donald E. Pszczola,
Senior Associate Editor
[email protected]
by Karen Nachay,
Associate Editor
[email protected]