Nutraceutical suppliers have prepared an appetizing array of new ingredients, product prototypes, and formulation solutions for IFT Annual Meeting & Food Expo® attendees eager to tap into important and emerging food industry trends. There will be piña colada meal replacement beverages with heart healthy plant sterols, immunity-enhancing cookies and juices, yogurt with CLA for reducing body fat/increasing lean muscle, breakfast cereal packed with fiber, and a children's snack mix formulated with choline and antioxidants to boost cognitive function—to cite just a few examples.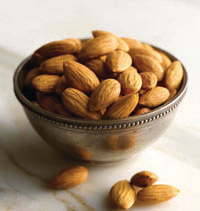 This type of innovation will not only be seen on the Food Expo floor, but also throughout the Scientific Program sessions. There will be plenty of learning opportunities for those interested in new ingredients, regulations, and even emerging technologies.
• New Products. Proteins will be featured in several of the presentations in Session 64, the New Products & Technologies Showcase, on Sunday, July 18, from 3–5 p.m. For example, whey proteins for clear beverages such as "smart waters" will be featured in a presentation titled "Fonterra Clear Proteins: Delivering Great Taste, Great Clarity and Great Nutrition in Beverages." Another presentation within Session 64, "A Natural Protein That Could Reduce Uric Acid and Relieve Fatigue" (Lytone Enterprise Inc.), will highlight a fish-based protein, Marine Active, which is said to reduce uric acid level in the blood and lactic acid accumulation in muscle during exercise. Canola protein will be discussed in another Session 64 presentation, this one titled "Isolexx: The First Hexane-free Cold Processed Food-grade Soluble Canola Protein Isolate" (BioExx Specialty Proteins Ltd.). These proteins are very high in sulfur-containing amino acids and have a high nutritional value.
• Regulations. Session 124, "Global Regulatory Approval for Food Ingredients: Canada, United States and South America," scheduled for 10:30 a.m.–noon, Monday, July 19, will provide an overview of the key technical, legal, and regulatory requirements for gaining approval for food ingredients and additives and dietary supplement products on a global basis. Diane B. McColl, Hyman, Phelps & McNamara P.C., Washington, D.C., will provide an overview of the U.S. regulatory requirements for introducing a new ingredient for use in conventional foods and/or dietary supplements in the United States. Larry G. McGirr, Cantox Health Sciences International, Mississauga, Ontario, Canada, will discuss new regulations that will affect food manufacturers in Canada. Finally, Susana Socolovsky, PentaChem S.R.L., Buenos Aires, Argentina, will address MERCOSUR food regulations (Argentina, Brazil, Paraguay, Uruguay, Venezuela, Chile, and Peru).
Session 175, "Health Claims for Food and Supplements: Meeting the Evidence-based Requirements," will be held on Monday from 1:30 to 3 p.m. and will highlight the new requirements for evidence-based substantiation of health claims in key global markets including the U.S., European Union, Canada, and Australia/New Zealand. The challenges in designing clinical trials for foods and supplements will be discussed, with case examples covering the most critical health benefit areas.
• Emerging Technologies. Session 212, "Nutrigenomics, Nutritional Phenotype, and Delivery of Personalized Nutrition," scheduled for 8:30–10 a.m. on Tuesday, July 20, will give attendees a broader understanding of emerging genomic, proteomic, metabolomic, and nutritional status assessment data sets used to determine individual nutritional phenotypes. Participants will be able to identify the technical and regulatory opportunities and challenges facing the development and delivery of publicly available online knowledge repositories about nutritional phenotypes and appropriate nutritional interventions.
July is fast approaching, and clearly there will be much to be seen and heard at the IFT Annual Meeting & Food Expo. See you in Chicago!
--- PAGE BREAK ---
DIETARY FIBER
Connecting nutrition and health
Four prototypes will highlight the benefits of dietary fiber. Fiber-enriched granola clusters is a delicious breakfast cereal packed with fiber and a tasty nutritious snack. Sample gluten-free, fiber-enriched cookies. A fruit-blend energy drink will recharge your body and mind with a boost of sustained energy. A creamy non-dairy beverage prototype will be available in two flavors: piña colada and mango/passion fruit.
BENEO will present the recently launched BENEO–Institute that provides optimum support to partners on nutritional science and communication as well as regulatory affairs. BENEO will also showcase its new "Solutions Platform" approach, synergizing the technical and nutritional benefits of its ingredients while supporting its customers throughout the entire product development process. The BENEO product portfolio consists of functional ingredients derived from chicory roots (inulin, oligofructose), beet sugar (ISOMALT, Palatinose™), and rice (starches, proteins, flours, concentrates). Beneo-Group, www.BENEO.com, Booth 6447
Showcasing fiber varieties
Healthy snacks made with pea fiber and heart-healthy chocolate milk that contains barley beta-glucan will be available for sampling. SunOpta™ Pea Fiber has a bland flavor, light color, and smooth texture, making it an excellent choice for fiber fortification. Researchers at the University of Manitoba's Richardson Centre for Functional Foods and Nutraceuticals recently conducted a clinical trial that showed that 12 g of pea fiber/day or 53 g of pea flour/day resulted in significant reductions in fasting insulin levels and decreased insulin resistance.
Barley Balance™ Beta-Glucan Concentrate is a concentrated source of barley beta-glucan soluble fiber produced by a natural and sustainable process. This ingredient contains a minimum of 26% beta-glucan and more than 35% total dietary fiber, adding nutritional benefits and functional performance to food and beverage products. SunOpta Ingredients Group, www.sunopta.com/ingredients, Booth 4647
Prototypes, sessions demonstrate fiber benefits
National Starch Food Innovation will offer resistant starch-fortified baked goods made with Hi-maize® resistant starch. In a recent study conducted by researchers with the University of Toronto, the resistant starch was shown to have a significant impact on satiety. In a prototype developed specifically for the IFT Food Expo, National Starch will showcase a fortified beverage made with Q-NATURALE® natural emulsifier and NUTRIOSE® soluble fiber.
Representatives from the company will chair or speak at technical sessions. Terry Finocchiaro will moderate a session, "Designing Macronutrient Ingredients for Enhanced Satiety. The session will review key terms and definitions of relevance for conducting clinical research studies of satiety-enhancing ingredients. Christine Pelkman will speak on the subject "Lipids for the Control of Satiety." She will also moderate the symposium, "Research Update: The Role of Dietary Fibers in Preventing and Treating Diabetes and Metabolic Syndrome," and deliver the introductory presentation to review key terms and definitions relevant for understanding research on dietary fiber, diabetes, and metabolic syndrome. National Starch Food Innovation, www.foodinnovation.com, Booth 4036
• A slow fermentation soluble dietary fiber, Fibersol-2®, will be featured in some of the latest fiber-fortified products to hit the market. The results of clinical studies have shown that the fiber helps to support intestinal health. While visiting the booth, be sure to ask about the new low-calorie solution to increase the fiber content and nutritional value of virtually any food and beverage product without affecting the taste or adding unwanted texture. ADM Matsutani, www.fibersol2.com, Booth 4877
• A highly functional liquid inulin/FOS, Frutalose® SF75, has been added to the existing Frutafit® and Frutalose® inulin/FOS product portfolio. Frutafit and Frutalose ingredients are used to enrich fiber, reduce calories, and replace sugar and fat in a variety of food applications such as nutrition bars, baked goods, cereals, beverages, confectionery, and dairy products. Sensus America Inc., www.sensus.us, Booth 4071
• A fiber obtained from the Amorphophallus propol plant grown in Japan, LuraLean® expands up to 200 times its original size and has a viscosity greater than 100,000. This promotes a feeling of satiety. In addition, the ingredient's molecular formula acts as a fat magnet, attracting and binding excess oils, calories, and cholesterol. On a dry weight basis LuraLean is 97% fiber. AHD International, www.ahdintl.com, Booth 6841
--- PAGE BREAK ---
HEART HEALTH
Highlighting health benefits of almonds
During the IFT Scientific Program, the Almond Board of California will support the following five symposia:
• "Using a Risk-based Approach, Performance Criteria, and Defined Food Safety Objectives to Determine the 'Right' Amount of Lethality for Your Process," July 18, 10:30 a.m. to noon.
• "Nuts: Phytochemicals, Health Effects, and Flavor," July 18, 1:30–3 p.m.
• "Nut Food Safety: Challenges and Considerations When Developing Controls to Address Pathogen Contamination in Nuts as well as Other Low Water Activity Foods and Feed," July 19, 8:30–10 a.m.
• "Change the Food, Change the Consumer or Change the Food to Change the Consumer?" July 20, 1:15 –2:45 p.m.
• "Modeling the Food Digestion Process–in vitro, in vivo, in silico," July 20, 1:15–2:45 p.m.
At its booth, the Almond Board of California will highlight the fact that consumer demand is one of the top driving forces behind ingredient selection in food product manufacturing, and, specifically, how the demand for almonds is exemplified by the increasing appearance of almond-containing products in the marketplace, according to the Mintel Global New Products Database.
The organization will feature almonds in prototype applications such as chocolate confectionery, snacks, and bakery. Almond Board of California, www.almondsarein.com, Booth 5647
Gummy vitamin supports heart health
In April 2010, Cargill announced the release of the first adult gummy vitamin that supports heart health and cholesterol levels. CoroWise™ Naturally Sourced Cholesterol Reducer™ brand of plant sterols is now included in peach-flavored Vitafusion® HeartOne Gummy Vitamins for adults. Each serving of these soft, fruity vitamins contains 0.4 g of CoroWise™ plant sterols to help maintain healthy cholesterol levels. Cargill, www.cargill.com, Booth 4629
Health-promoting solutions
According to a recent study, a one gram reduction in daily salt consumption can prevent 11,000–23,000 strokes, 18,000–35,000 heart attacks, and 15,000–32,000 deaths by any cause. Biorigin will present salt reduction solutions as part of the yeast extract lines, Bionis and Bioenhance. The Bionis line gives body, mouthfeel, and natural umami enhancement, while the Bioenhance line creates and harmonizes taste, increasing the perceived intensity of the salt flavor without adding salt. Visitors can get to know other natural solutions, such as Biozalt, a salt substitute. Biorigin Ingredients, www.biorigin.net, Booth 5429
• A piña colada meal replacement beverage will feature ADM's CardioAid™ plant sterols, Fibersol®-2 dietary soluble fiber, Novasoy® soy isoflavones, and NutriSoy isolated soy proteins. Chocolate Mint Crisp Bars is a satisfying snack featuring DeZaan cocoa, NutriSoy high-protein crisps, NuSun® sunflower oil, CardioAid plant sterols, and high fructose corn syrup. Nacho Chips & Cheese will be made with NuSun sunflower frying oil and VegeFull™ bean powder, while the cheese sauce will feature ADM ingredients such as interesterified soybean oil and NutriSoy isolated soy protein. ADM, www.adm.com, Booth 3629
• SDA-enriched omega-3 soybean oil for food has been developed by Solae and Monsanto. Set for commercial launch upon receiving regulatory approval, this soybean oil will deliver heart-healthy omega-3s through mainstream foods and beverages. Solae and Monsanto will hold a press conference on July 18 at 1 p.m. to share the latest information on SDA-enriched omega-3 soybean oil. On July 19 from 1:30–3 p.m., the companies will take part in the symposium, "New Plant Sources of Nutritionally Beneficial Omega-3s—Stearidonic Acid." Solae, www.solae.com, Booth 4229
• Newtrition ® gives products a healthy competitive edge and provides an opportunity to meet the increasing demands for innovative, effective, and safe functional foods. Cognis offers naturally sourced ingredients that can help create cutting-edge products and position your business for long-term growth. Cognis Nutrition & Health, www.cognis.com, Booth 4042
--- PAGE BREAK ---
SOY

Soy connection booth
Stay up-to-date on the latest soybean innovations. New soybeans offer increased functionality and sustainable growing methods to help feed a hungry world and are healthier with zero grams of trans fat, reduced saturated fat, and increased omega-3 fatty acids. Consult with technical experts about how soybean oil and protein can improve your product line. Sample food prototypes prepared with enhanced trait soybean oil each morning and afternoon at the booth.
There are two sessions that should be of interest to those wanting more information about soybeans and soy. "Biotechnology: What Food Companies Need to Know" (July 19, 8:30–10 a.m.) will prepare companies to successfully navigate the complex biotech landscape, minimizing product development and business risk. Biotechnology is quickly becoming one of the top issues for food companies. "Global Food Supply: How Do We Secure Food for the Future?" (July 20, 8:30–10 a.m.) will discuss the fact that nearly 1 billion people suffer from chronic food shortage and that food technologists need to play a role in solving the supply and demand issue for nutritious foods.
The United Soybean Board, a farmer-led organization comprised of 68 farmer-directors, oversees the investments of the soybean checkoff on behalf of U.S. soybean farmers. United Soybean Board, www.talksoy.com, Booth 3433
Fiber-enriched low-fat soy flour
A new fiber-enriched low-fat soy flour contains 28% dietary fiber, providing a much higher percent of dietary fiber than conventional low-fat soy flour. Bakers may use this ingredient to increase the dietary fiber content in muffins, cookies, breads, and many other baked products. Natural Products Inc.'s soy ingredients include Enzyme Active Full Fat, Roasted Full Fat, and Low Fat Soy, each of which are milled to a variety of particle sizes (meal, grits, flour, and fine-grind flour) to provide a wide range of functional properties and applications. Natural Products, Inc., www.npisoy.com, Booth 3723
New soy puree
A revolutionary new ingredient, Morinaga's Soy Puree, enables the food industry to produce reduced-fat products, including desserts. It is a creamy, yogurt-like, non-dairy ingredient used in many different food products as an alternative to dairy milk, cream, cheese, butter, fats, oils, and eggs. Low-calorie, low-fat Soy Puree contains isoflavones, but no cholesterol and no trans fat. It is produced with a patented process, is kosher certified, and is organic. Morinaga Nutritional Foods Inc., www.morinu/pnf.com, Booth 6541
• Very low viscosity soy protein isolate is designed for use in extruded high-protein soy products. Solpro 842, a 90% soy protein, is specially processed for use in soy crisps, extruded snacks, and cereals. Solbar invested more than $1 million and 18 months in the development of a new technology to successfully produce Solpro 842. The result is a soy protein isolate that has consistently low viscosity when subjected to the heat and shear of extrusion while maintaining a bland flavor profile. Solbar Industries Ltd., www.solbar.com, Booth 4077
• Premium quality ingredients include identity preserved certified organic and conventional non-GMO soybeans, grains, seeds, dry edible beans, flours/meals, rice products, vegetable oils, vinegars, brans/germs/fibers, instant powders/flakes, split/dehulled soybeans, and sweeteners. SK Food will introduce the addition of identity preserved certified organic and conventional non-GMO precooked quinoa and amaranth flakes. Custom milled from heirloom grains, the flakes are gluten-free and kosher certified. SK Food International, www.skfood.com, Booth 6544
• Soy ingredients that are all-natural, non-GMO, and organic have a low flavor profile and allow for extensive uses and applications within the food and beverage industry. The Benesoy™ branded portfolio of ingredients provides a variety of liquid soy base proteins and soymilk powder proteins, along with soy flours and soy fibers. Devansoy maintains extensive knowledge with regard to soy food and beverage development, innovation, and application support. Devansoy, www.devansoy.com, Booth 6638
--- PAGE BREAK ---
DAIRY PROTEINS
Healthcare options through proteins
Erie Foods will present "Health Care" options to the food and pharma industries through its specialized protein and custom services lines. From iron-binding lactoferrins and unique high-protein milk protein concentrates to granulated calcium carbonates and specialty agglomerated high-value products, Erie is ready to work closely with each individual customer to develop products and services to meet their special needs. Confidentiality and consistency are two goals in providing clients cost-effective options to manage their growth into these critical "Health Care" platforms. Erie Foods International Inc., www.eriefoods.com, Booth 5629.
Prototypes feature whey protein ingredients
A new, non-bitter-tasting hydrolyzed whey protein, BioZate 7™, can be used in protein beverages, and it also possesses bar softening properties for protein bar applications. It will be featured along with BiPRO® whey protein isolate in a Dark Chocolate Almond Snack Bar. BiPRO whey protein isolate is a naturally gluten-free and lactose-free ingredient and it will be presented in a Gluten-Free Apple-Cinnamon Scone and a Vanilla Iced Latte powdered beverage.
Alpha-lactalbumin, the purest, isolated form of bovine alpha-lactalbumin commercially available, contains a minimum of 90% alpha-lactalbumin on a protein basis, and is naturally rich in the amino acid tryptophan. Tryptophan is a precursor to the neurotransmitter serotonin and the neurosecretory hormone melatonin, which have been shown to play a role in regulating neurobehavioral effects such as appetite, sleeping–waking rhythm, pain perception, mood, anxiety, and stress control. Alpha-lactalbumin will be featured in a caffeine-free Iced Chai Tea powdered beverage application. Davisco Foods International Inc., www.daviscofoods.com, Booth 5642
Whey and flax offer nutritional solutions
Glanbia Nutritionals will showcase its nutrition and functional ingredient portfolio. The company is a leader in whey proteins and bioactive whey fractions, flax-based ALA omega-3 ingredients, and micronutrient premixes for a wide variety of food and beverage applications. A selection of Glanbia's most recent offerings include a pre-acidified whey protein that offers unparalleled clarity in beverage applications, UltraGrad flax ingredients, which feature ALA, EPA, and DHA in a single dry ingredient, and OptiSol™ 1000, a functional formula solution for enhancing texture, extending stability, improving moisture control, and cleaning up labels, as well as offering other formulation benefits. Whether seeking to create a condition-specific application, a fortified food or beverage, a product with a cleaner label, or a gluten-free product, attendees at the IFT Food Expo can visit the booth to learn about dairy proteins and a wide range of other ingredients for use in developing better-for-you foods and beverages.
• Samples of functional whey proteins, Grande Bravo, and WPCrisp, will be available in a demo area at the booth for attendees to observe and taste. Attendees can also speak with the company's food scientists onsite to discuss innovative solutions for new and existing products. Grande Custom Ingredients, www.grandecig.com, Booth 5411
• Dairy ingredients help manufacturers create foods that are healthy, convenient, and taste great. Fonterra provides dairy ingredients for the following applications: functional beverages, bars and snack foods, organics, cultured products, cheese for meals, ingredients for cheese, and pediatric nutrition. Fonterra also has a dedicated sales channel to meet the specialized demands of customers in foodservice. Fonterra (USA) Inc., www.fonterra-northamerica.com, Booth 3625
• The ingredients program for the U.S. market has formally transitioned from Dairy Management Inc. to the U.S. Dairy Export Council (USDEC) to support a global dairy ingredients marketing platform. USDEC is a nonprofit, independent membership organization that represents the global trade interests of more than 90 U.S. dairy producers, proprietary processors and cooperatives, ingredient suppliers, and export traders. Dairy Management Inc., www.innovatewithdairy.com, Booth 4223  
• Whey protein and lactose are powerhouse ingredients for nutrition and function. The company offers the Hilmar 8000 series, which includes 80% whey protein concentrate, whey protein hydrolysate, and alpha-lac-enriched whey protein concentrate; the 9000 series of whey protein isolate; and the 5000 series of high-purity edible, refined, and USP lactose. Explore whey protein's versatility in a slab-formed, bottom-coated bar with crisps; a multi-layer, fully enrobed extruded bar; and a protein-fortified orange juice. Hilmar Ingredients, www.hilmaringredients.com, Booth 5115
--- PAGE BREAK ---
ANTIOXIDANTS
Lycopene benefits skin health
A recent study on lycopene conducted by researchers with the Dept. of Dermatology at Charite-University of Medicine in Berlin, Germany, demonstrated that high levels of antioxidants in the skin may be correlated to lower levels of skin roughness. The researchers stated that "lycopene can be assumed to represent an efficient protection system against the negative action of the free radicals in the skin." LycoRed's Lyc-O-Mato® is a key ingredient in an increasing number of nutricosmetics marketed to provide a daily capsule full of tomato lycopene for the support of healthy and beautiful skin. LycoRed is a global supplier of ingredients such as tomato lycopene, lutein, beta carotene, vitamin B-12, and vitamin D-3 for supplementation, fortification, and natural coloring. LycoRed Corp., www.lycored.com, Booth 3803
Lutein esters achieve self-affirmed GRAS
A line of free lutein and lutein esters, Lutemax®, has successfully achieved self-determined GRAS status. OmniActive is also currently in the process of securing self-affirmed GRAS status for its newest offering, Lutemax 2020™, which delivers a complete source of both lutein and zeaxanthin isomers in significantly higher concentrations, for convenient and more beneficial nutrient availability to the eyes. The company's vertically integrated process helps to enhance quality, purity, and performance of the raw material. Once harvested, marigolds are dehydrated and extracted into oleoresins in dedicated facilities under food-grade standards. Lutein is then isolated and purified from the marigold oleoresin using GRAS solvents. OmniActive Health Technologies, www.omniactives.com, Booth 3072
Benefits of berry anthocyanins
Edible berries, a potential source of anthocyanin antioxidants, have demonstrated a broad spectrum of biochemical functions in cardiovascular disorders, advancing age-induced oxidative stress, inflammatory responses, and diverse degenerative diseases. Berry anthocyanins also improve neuronal and cognitive brain functions, ocular health, as well as protect genomic DNA integrity. Debasis Bagchi from the University of Houston College of Pharmacy, Houston, Texas, will present information about the beneficial effects of wild blueberry, bilberry, cranberry, elderberry, raspberry seeds, and strawberry in human health and disease prevention at the session "Anti-angiogenic Medicinal and Functional Properties of Berry Anthocyanins." Furthermore, the pharmacological benefits of a novel combination of selected berry extracts known as OptiBerry, a combination of wild blueberry, wild bilberry, cranberry, elderberry, raspberry seeds, and strawberry, and its potential benefit over individual berries will be discussed. Recent studies have shown that OptiBerry exhibits high antioxidant efficacy and novel antiangiogenic and antiatherosclerotic activities. The ingredient exhibits potential cytotoxicity toward Helicobacter pylori, a noxious pathogen responsible for various gastrointestinal disorders. Session 116-02
• Benefits of the antioxidant astaxanthin have been substantiated by research, including model assay testing, pre clinical research, and human clinical AstaREAL® is the Fuji brand of astaxanthin that has recently attained GRAS status for use in dairy products, beverages, baked goods, as well as other food products. Fuji Health Science, www.fujihealthscience.com, Booth 7153
• All natural healthy food solutions include colors and flavors, shelf-life extenders, antimicrobials, stable omega- 3s, heat-stable probiotics, and a wide range of science-based ingredients to support heart health, bone/joint health, beauty, and mood. The company has a line of clinically supported brands for skin hydration, anti-aging, and skin smoothing. PL Thomas & Co. Inc., www.plthomas.com, Booth 3803
• The most clinically researched lutein ingredient brand, FloraGLO® Lutein, offers cost-saving support entering key global markets and is the lutein ingredient brand used in the National Eye Institute's Second Age Related Eye Disease Study in the United States. FloraGLO is considered GRAS for a number of food and beverage applications. Slendesta® is said to promote satiety and healthy weight management by promoting the body's release of CCK. It is available in different forms for different product applications and is considered GRAS for a number of food and beverage applications. Kemin Health, www.kemin.com, Booth 3865
--- PAGE BREAK ---
VITAMINS & MINERALS
Pleasing the palate
With the ability to fortify a range of product applications, Fortitech is inviting attendees to visit its booth to enjoy a variety of prototypes that not only span several product categories, but are in tune with current consumer health trends. These include a fortified yogurt that aids in bone/joint health and includes nutrients such as vitamin D-3, calcium, magnesium, and phosphorous; a children's snack mix that boosts cognitive function and includes nutrients such as choline, magnesium, and antioxidants; and a variety of stick-packs, which include a dry powder that can be added to water to create a personalized flavored, health-promoting beverage.
These prototypes illustrate the company's expertise in fortification. With the ability to fortify any product with any nutrient, Fortitech custom nutrient premixes do not affect the taste, mouthfeel, texture, or stability of the finished product. Solely dedicated to the development and manufacturing of custom nutrient premixes, Fortitech can source more than 1,400 ingredients from a comprehensive selection of vitamins, minerals, amino acids, nucleotides, and nutraceuticals, enabling manufacturers to target the specific needs and demands of any consumer demographic with strategic nutrition. Fortitech Inc., www.fortitech.com, Booth 4659
How can we 'health' you?
Twelve "Health Benefit Solutions" deliver a combination of nutrients, which are aligned with a specific health concern and backed by science. From anti-aging to cognitive performance and heart health, there are solutions to assist food and beverage manufacturers to respond to clear consumer demand for products which improve their health and well-being. Visitors to DSM's booth will experience the company's technical expertise and market insight through its innovative formulations for beverage, nutritional bar, and dairy applications. Encompassing a comprehensive range of health concerns, the 12 Health Benefit Solutions are Defy your Age, Empower your Mind, Nourish your Beauty, Essentials for Women, Strengthen your Bones, Shape your Body, Flex your Joints, Upgrade your Vision, Essentials for Life, Enhance your Immunity, Guard your Heart, and Power your Performance.
As the only vertically integrated premix, vitamin, and nutraceutical manufacturer, DSM can create and deliver customized formulations for many applications via their Quali®-Blends custom-designed premixes. Customized Quali-Blends can be readily formulated for each Health Benefit Solution to significantly reduce time to market. DSM's Quality for Life™ seal of excellence means manufacturers can rely on the quality of ingredients and premixes, as well as being reassured that the production process has utilized the highest standards of product safety in a manner that is sustainable and respects the environment. DSM Nutritional Products Inc., www.unlimitednutritionna.dsm.com, Booth 5037
• Fortify beverages and dairy and confectionary foods with calcium without altering the key characteristics of foods and beverages with Cal-Sistent®. With a calcium content of 38%, Cal-Sistent delivers calcium-to-phosphorus ratios equivalent to those found in human bones. The synergistic effect of delivering both calcium and phosphorus is proven to aid in the prevention of osteoporosis. Cal-Sistent lends itself to dairy and soy applications, nutritional supplements, confectionary applications, sports beverages and juices without sacrificing flavor or mouthfeel. ICL Performance Products LP, www.icl-perfproductslp.com, Booth 5438
• Custom formulated and blended nutritional products, vitamin and mineral premixes, and enzymes can help meet a company's small-scale runs for products and specialty niche product requirements. Equichem's technical ability allows flexibility in working with both small- and large-scale projects that meet today's various requirements for food companies and food developers. Equichem International Inc., www.equichem.com, Booth 5103.
• A pharmaceutical enterprise, Zhejiang Shengda Pharmaceutical Co. Ltd., mainly produces APIs and pharmaceutical intermediates, as well as food additives and feed additives. Biotin (vitamin H) is approved as a "hi-tech product" from Zhejiang province. 2% Biotin has a license from the China Agriculture Ministry, and miconazole nitrate API has a certificate of GMP from the State Food and Drug Administration, P.R., China. Zhejiang Shengda Pharmaceutical Co. Ltd., Booth 7220
--- PAGE BREAK ---
Mineral line promotes bone health
A line of mineral ingredients said to benefit bone health is specifically designed for beverage fortification and is suitable for different beverage categories. Each ingredient provides the exact solubility required for a certain type of beverage and does not affect the beverage's color or taste.
There are several ingredients in this line that promise multiple nutrient fortification solutions to product developers. Gadocal+ is a formulation of calcium citrate for use in clear, acidic beverages such as blueberry or cranberry juice. A formulation of calcium citrate, Gadocal Gold is for use in clear, mildly acidic beverages such as apple juice, tomato juice, and mineral water. Gadolin Calcium is a combination that provides a synergistic effect between fructans and calcium, resulting in higher calcium absorption. Gadocal Extreme is a soluble patented calcium source designed especially to provide the best solution for fortification of syrups and concentrates.
The newest ingredients in the company's expanding mineral ingredient portfolio are patent-pending citrate-based mineral compounds branded as Gadocal K and Gadomag K. These ingredients are for use in soy milk and milk drinks. Through its daughter company, Pharmline, Gadot Biochemical Industries also offers high quality nutritional ingredients, tailor-made vitamin and mineral premixes, standardized phytonutrients, and fine chemicals. Gadot Biochemical Industries Ltd., www.gadotbio.com, Booth 4802
Premixes target specific health benefits
A line of premixes, Nutrivan™ offers an easy way to deliver health benefits such as energy boost and satiety. Nutrivan™ EB 1020 is a supplement designed to give an energy boost by helping extract the maximum energy from foods consumed. It features iron, vitamin B-12, folic acid, magnesium, coenzyme Q10 (CoQ10), and biotin. Nutrivan™ WM 1050 is a blend of barley beta glucan, fiber, whey protein concentrate, green tea extract, and Slendesta designed to help with weight management and improve satiety by controlling hunger and providing a feeling of fullness.
Additionally, product developers can choose from an already developed blend of ingredients targeted to specific health benefits or needs, or allow the company to create a completely customized blend made just for specific applications. Caravan Ingredients' R&D staff has more than 80 years of experience with fortification. Pair this knowledge with the company's small-batch blending and in-house analysis capabilities, and any idea is within reach. Caravan Ingredients, www.caravaningredients.com, Booth 3823
• Vitamin varieties, including vitamins A, B, C, and E will be showcased. In addition, new products such as cold-water-soluble vitamin D-3 and natural beta carotene 10% and 20% will be available.PAT Vitamins Inc., www.patvitamins.com, Booth 4633  
• Expertise in microencapsulation, agglomeration, micronizing, spray drying, and film technology allow Watson to develop formulations and products using value-added ingredients. Core competencies include vitamin/mineral premixes, wet/dry blending, micro-encapsulation, trituration, spray drying, high-shear granulation, hot-melt granulation, agglomeration, grinding and micronizing, instantizing, cast film technology, and toll manufacturing. Watson Inc., www.watsoninc.com, Booth 3757  
• Nutritional ingredients include vitamins, minerals, herbs, and botanicals. All ingredients are standardized for specific potency, solubility, direct compression, and disintegration characteristics. Pharmachem owns American Ingredients, AVOCA Inc., a customized manufacturing and extraction facility, and MPT Inc., a fluidized bed, high-sheer granulation facility. Standard operating procedures for quality control include testing every lot for potency, microbiology, and organoleptics. Pharmachem, www.pharmachemlabs.com, Booth 4700  
• Providing customized nutritional blends, premixes, and nutritional ingredients, The Wright Group manufactures and supplies high-quality ingredients composed of nutrient-rich raw materials with enrichment applications in a broad line of functional foods, beverages, nutritional supplements, and other nutritional-based end products. The company utilizes its industry-leading R&D and technical capabilities to produce formulations that optimize the nutritional value. The Wright Group, www.thewrightgroup.nett, Booth 5414
--- PAGE BREAK ---
BOTANICALS 

BI Nutraceuticals unveils new ingredients
Functional food and beverage ingredients introduced in the last six months by BI Nutraceuticals include yerba mate (available as a 4:1 ratio extract or an extract standardized to 20% caffeine); rosemary (standardized to 6% carnosic acid); mangosteen (a high antioxidant superfruit from Asia, available in a water-soluble formulation for use in beverage applications); and quinoa (an "ancient" grain that is rich in protein, fiber, and micronutrients, gluten-free, and available in whole seed or powder form for use in breads, pastas, cereals, and more).
In 2009, the company developed a comprehensive database of its more than 200 ingredients that have GRAS designation and segmented those ingredients into 12 condition-specific, functional platforms. The new functional categories include Energy, Immunity, Digestive, Cognitive, Heart Health, Anti-Aging, Eye Health, Bone Health, Weight Management, Sleep, Calming, and Joint/Inflammation. The company has also collected various preliminary reference data explaining why each ingredient aids and supports that particular health condition. This database allows BI Nutraceuticals to provide accurate regulatory guidance surrounding the use of their botanical powders and extracts in functional food and beverage applications. Visit the company's booth to learn more about the company's industry-leading technologies in botanical ingredient certification, quality assurance, dry steam sterilization, and processing. BI Nutraceuticals, www.binutraceuticals.com, Booth 3161
Aloe vera receives GRAS status
AloeCorp Inc., a leading international grower and supplier of aloe vera to the nutraceutical, pharmaceutical, and cosmeceutical industries, has announced that its Qmatrix® aloe vera ingredient has received GRAS status. Qmatrix is a scientifically developed and manufactured aloe vera ingredient designed to retain a higher degree of product freshness and biological activity than any other product available on the market today. A panel of scientific experts reviewed AloeCorp's recently published safety data and concluded that the ingredient is GRAS for use in food and beverage products developed in the United States. AloeCorp Inc., www.aloecorp.com, Booth 7006
• Natural specialty ingredients for the food and beverage, nutrition and health, and personal care industries are offered. Naturex's food and beverage business unit specializes in the development of natural flavorings, colorings, preservatives, and healthy ingredients. The company acquired the ingredients division of Natraceutical, which has allowed it to broaden its ingredients portfolio with the addition of fruit and vegetable powders, pectins, naturally derived colors, coloring foodstuffs, and Talin® (thaumatin, a multi functional ingredient that offers flavor enhancement, sweetness, and bitterness masking benefits). Naturex, www.naturex.com, Booth 4612
• Standardized botanical extracts, fruit and vegetable powders, and specialty ingredients such as Good&Sweet™ reb-A 97%, alpha lipoic acid, kosher-certified glucosamine sulfate, calcium citrate, quercetin, L-theanine naturally derived from green tea, and N-acetyl-l-carnitine are available. The company's innovative approach to product research and development has earned it recognition within the industry for the quality and value of its ingredients. Blue California, www.bluecal-ingredients.com, Booth 5273
• An innovative curcumin preparation, Theravalues Curcumin HA, has improved oral bioavailability. Its absorption efficacy against both rats and humans was recently confirmed. The curcumin is soluble in water, which is a must for use in beverage applications, highly stable against light (UV), stable against heat, including the high temperature sterilization condition, and has no unpleasant odor and taste. Theravalues Corp., www.theravalues.com, Booth 3781
• An herbal extract manufacturer from China, Jiaherb offers more than 200 ingredients to the nutraceutical, pharmaceutical, food, and cosmetic industries. Jiaherb continues to follow the Chinese tradition of blending herbs prior to extraction, creating customized combinations. The company collaborates with customers to ensure its raw materials are backed by complete regulatory documentation and uncompromised service and support. New for 2010, the company is stabilizing the market for 5-hydroxytryptophan by offering contracts for up to one year on this high-demand ingredient. In addition, a new, low price for its natural trans-resveratrol benefits customers by lowering the resale price of end products. Jiaherb Inc., www.jiaherbinc.com, Booth 5979
--- PAGE BREAK ---
NUTRITIONAL LIPIDS

Study links DHA with improved memory
A new study published in the Alzheimer's Association journal Alzheimer's & Dementia found that supplementation with algal DHA omega-3 may help improve the memory of healthy older adults. The Memory Improvement with Docosahexaenoic Acid Study (MIDAS) is the first large, randomized, and placebo-controlled study demonstrating the benefits of algal DHA in maintaining and improving brain health in older adults.
Scientists examined 500 adults, age 55 and older, who took 900 mg of algal DHA for six months. The results found that healthy people with memory complaints who took the algal DHA capsules had nearly doubled the reduction in errors on the tests than those who took the placebo, a benefit roughly equivalent to having the learning and memory skills of someone three years younger. The source of DHA used in the study was life'sDHA™, produced by Martek Biosciences. DHA is a major structural fat in the brain and eyes and supports neurological and visual health. Martek Biosciences Corp., www.martek.com, Booth 3439
New CLA research
A recent clinical trial published in the American Journal of Clinical Nutrition demonstrated that Clarinol® CLA reduced body fat mass in children age 6–10 who were overweight or obese. Lipid Nutrition innovates and markets scientifically sound lipid ingredients from natural origin, which improves and maintains health and well-being. Attendees will learn about how "Lipid Nutrition can save the day in product innovation," and can vote for their favorite Superhero, decide which Lipid Nutrition ingredients can be Superheros for their product innovation projects, and may also get a chance to take a picture with an actual Superhero.
Clarinol® CLA is for reducing body fat and increasing lean muscle. The first commercially available yogurt with CLA, Safflower Power™ yogurt from Old Home Foods, will be on display at the booth. A savory snack prototype that is made with PinnoThin® satiety ingredient and a chocolate chip cookie made with Marinol® omega-3 fatty acids for heart health will be available for sampling. Betapol® human milk fat replacer is for use in infant formula. Lipid Nutrition, www.lipidnutrition.com, Booth 5768
Omega-3 for shelf-stable beverages
Eterna™ Omegasource™ ingredients are specifically formulated to enable the incorporation of clear, water-soluble EPA+DHA omega-3 fatty acids into ambient, shelf-stable beverages. In addition to the use in refrigerated and frozen applications, these ingredients have been scientifically demonstrated to provide greater than six-month stability in numerous shelf-stable, non-refrigerated and non-frozen beverage applications.
Eterna Omegasource brand beverage ingredients combine flavorless omega-3 EPA/DHA oils with patent-pending clear beverage technology. To make Eterna Omegasource beverage solutions clear, the company increases the total hydrolipophilic balance of the EPA/DHA environment, resulting in reduced oil properties and increased water properties. By increasing the water properties of the EPA/DHA, the product becomes more water soluble and less visible. Hormel Foods Specialty Products Division, www.hormeleterna.com, Booth 4000
• Made from menhaden, OmegaPure® products are rich in omega-3 fatty acids, EPA and DHA. Menhaden is a sustainable resource harvested in U.S. waters. The company offers innovative delivery systems for fortifying food products including OmegaPure high stability oils, Custom Ingredients' OmegaBits (bakery inclusions), and Meadowpure UltraGrad fish oil and flax blend. Products are certified kosher, non-allergenic, odorless, and taste-free. Omega Protein, www.omegapure.com, Booth 5614
• Medium-chain triglycerides, Neobee MCTs, are naturally derived, contain no trans fatty acids, and provide a readily absorbed, low-calorie source of fat for use in foods designed to promote nutritional benefits. The ingredient's physical properties enable it to find utility as a solubilizer for flavors, colors, and bioactives, as well as a beverage clouding agent. In addition, the company provides novel ingredient technology that enables delivery of actives and bioactives in a variety of finished product forms. Stepan Co. Food & Health Specialties, www.stepan.com, Booth 4306
--- PAGE BREAK ---
IMMUNE-ENHANCING INGREDIENTS
Milk product contains patented probiotic
Guernsey Farms Dairy recently launched a probiotic milk line that incorporates GanedenBC30®, a patented probiotic strain from Ganeden Biotech. This is one of only a handful of probiotic-enhanced milk lines currently available to consumers. Ganeden Labs, the licensing and development division of Ganeden Biotech, makes proprietary, patented probiotic technology available for use in products in the food, beverage, and nutraceutical industries.
Ganeden Labs has begun marketing and distributing its high-survivability, easy-to-add probiotic ingredient, GanedenBC30 (Bacillus coagulans GBI-30, 6086). The probiotic is able to survive mixing and baking, does not require refrigeration, survives gastric acidity, and has a 2-year shelf life. In addition, it is self-affirmed GRAS and kosher. Food and beverage applications include baked goods, hot and cold beverages, dry drink mixes, soups, dairy products, and nutritional bars. The ingredient has already shown impressive survivability rates when added to hot tea, baked muffins, HTST (high temperature short time) dairy processing, and hot-mixed granola bars. Ganeden Biotech, www.ganedenlabs.com, Booth 3361
Foods feature immune-enhancing carbohydrate
Three commercial products contain Wellmune WGP®, a carbohydrate that is clinically proven to enhance the immune system. The products include Praeventia™ Cookies from Biscuits Leclerc Ltd., which contain agave nectar, polyphenols, and whole-grain oats. Oasis® Healthbreak™ black currantelderberry juice, orange juice, and berry fruit smoothie from Lassonde contain 200 mg of Wellmune/serving. Healthyshot®, a product from Diamond Crystal, a division of Hormel, USA, is an immune-enhancing powder mix for supplementing foods and beverages.
A recent study has shown that Wellmune, which activates key immune cells, reduced the incidence of cold-like symptoms and improved the psychological well-being of individuals with stressful lifestyles. Biothera is a biotechnology company dedicated to improving immune health. Wellmune WGP and the company's other patented gluco polysaccharide ingredients are designed for functional foods, beverages, and nutritional supplements. Biothera, The Immune Health Co., www.wellmune.com, Booth 3651
Probiotic technical session
Presenters will review the latest research on probiotic-related health benefits during the session, "Probiotics: Insights and Health Applications," which will take place on July 19 from 8:30–10 a.m.
New research on genomic sequencing of probiotic microorganisms will provide insights about attributes of probiotics that interact with the gastrointestinal tract and can be impacted by food form.
Steps and procedures to assure the performance of a probiotic product through shelf life and prevalent quality issues will be discussed. The session will conclude with an overview of the global regulatory environment and translating probiotic-related research into health-related messages. Session 101
• An all-natural nutritional dietary health supplement, EpiCor®, helps support the immune system. It is a complex, nutrient-rich ingredient comprised of vitamins, minerals, amino acids, antioxidants, and other metabolites that deliver nutritional benefits and support immune health. A recent clinical study concluded that the immune health ingredient significantly reduced cold and flu-like symptoms in non-vaccinated individuals. Its immune-balancing properties help the body boost or suppress immune response as needed, increase the anti-inflammatory marker IL-10, and activate crucial defense cells. The ingredient is manufactured using a proprietary technology. Pursuing effective, innovative, and meaningful health solutions derived from nature, Embria is dedicated to bringing high-quality, well-researched, science-driven ingredients to the global human nutrition market. Embria Health Sciences, www.embriahealth.com, Booth 3721
• Derived from bark and wood of Larch trees, ResistAid™ consists of the soluble polysaccharide arabinogalactan and bioactive flavonoids, providing immune-supporting and antioxidant properties. Other nutritional products include Carnipure™ crystalline and Carnipure™ tartrate, which are self-affirmed GRAS, FiberAid™ prebiotic, and niacin/niacinamide. Lonza Group, www.lonza.com, Booth 6022
--- PAGE BREAK ---
SPORTS NUTRITION
D-ribose for energy
D-ribose is vital for the cellular synthesis of ATP (adenosine triphosphate) and is the structural backbone of DNA and RNA. Bioenergy Life Science is an integrated life science company whose core ingredient is D-ribose. Bioenergy RIBOSE, widely used in foods for energy enhancement, accelerates energy recovery in the heart and muscles, reduces fatigue and post-exercise malaise, and improves exercise performance over time. Every cell makes ribose, but the metabolic pathway used in ribose synthesis is slow. During metabolic stress, the body's limited ribose production reduces ATP synthesis, restricts the formation of important cellular compounds, and delays tissue recovery. Supplemental ribose significantly accelerates energy recovery. BioEnergy Life Science Inc., www.bioenergyribose.com, Booth 4900
Nutrition for life
It is important to eat enough protein to preserve lean body mass as an athlete or as someone who exercises regularly. Research shows that consuming a blend of proteins (soy, whey, and casein) is optimal for sports performance. Soy-based foods can also support weight management and weight loss by preserving lean body mass and making you feel fuller longer.
Solae will showcase some of its newest ingredient innovations that support the growing consumer need for weight management and sports nutrition products. Introduced in 2009, SUPRO® XF is a patent-pending isolated soy protein said to deliver exceptional flavor and functional performance for high-protein beverages. Also introduced in 2009, SUPRO® Nugget 570 is patent-pending nugget (or crisp). It is the highest containing protein nugget on the market, providing greater formulation flexibility for food manufacturers. Solae will introduce a new patent-pending protein and multigrain nugget (or crisp)—SUPRO® Nugget 173—ideal for nutrition bars, snacks, cereals, bakery products, and more. This nugget delivers 60% protein and 40% multigrain.
In addition, Solae will participate in Taste for Science on Sunday, July 18, and Monday, July 19, from 3–5 p.m. At Solae's booth, the company will feature new product concepts to taste and will have exciting guests and activities. Solae, www.solae.com, Booth 4229
Glycerophosphates for sports drinks
An extensive line of glycerophosphates for sports beverages and health tonics includes calcium glycerophosphate, magnesium glycerophosphate, sodium glycerophosphate, potassium glycerophoshate, manganese glycerophosphate, and ferric glycerophosphate. Calcium glycerophosphate is also used in infant formula to enhance bone mineralization due to the high solubility and bioavailability. All the ingredients are 100% water soluble and are presented in powder form for use in beverage applications. NutriScience Innovations LLC, www.nutriscienceusa.com, Booth 4804
• A next-generation sugar , Palatinose™, has seen a significant rise in its use in beverages, particularly in the sports and energy drink sectors. This ingredient, derived from beet sugar, is proving highly popular due to the fact that it is a low-glycemic carbohydrate on the market that provides prolonged energy in the form of glucose to the body and promotes fat oxidation. It is therefore highly suitable for use in energy, sport, and wellness drinks. Beneo-Group, www.BENEO.com, Booth 6447
• A developer of enhanced applications, TandemRain Innovations offers external product innovation, exclusivity, and proprietary ingredients. The company is an inventor and patent-holder of emerging technologies and a science-based solutions provider for multi-industry issues. Proprietary ingredients include ActivMSM™, SunActive®, and MenaquinGold™. The company recently launched the Sports Rejuvenation brand, an entire line of function-focused products, including new sports drinks and natural energy snacks. TandemRain Innovations, www.tandemrain.com, Booth 6274
• High quality, patented ingredients include ZMA, a non-steroidal anabolic for muscle recovery, muscle growth, and sports nutrition; UC-II, an undenatured type II collagen for joint health; Super CitriMax hydroxycitric acid for satiety; ChromeMate, niacinbound chromium for cardiovascular health and diabetes; and OptiBerry, a multiple berry extract blend for antioxidant, gut, vision, brain, and urinary tract health. InterHealth Nutraceuticals Inc., www.interhealthusa.com, Booth 6012
by Linda Milo Ohr,
Contributing Editor,
Denver, Colo. 
[email protected]