About two-thirds of grocery shoppers are looking for ways to improve their health and wellness and 62% of them eat healthy meals on most days, according to a 2010 report from Catalina Marketing and the Food Marketing Institute. If you want a better understanding of how to formulate and market food and beverage products that will resonate with these health-conscious consumers, then head to IFT's Wellness 11 Conference.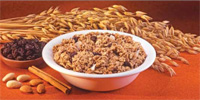 Taking place March 23–24, 2011 at the InterContinental O'Hare Chicago hotel in Rosemont, Ill., the conference is expected to draw nearly 300 food professionals engaged in scientific research, product development, technology, brand management, and business development. About 90% of attendees to Wellness 10 said the conference provided balanced scientific, technical, and business perspectives and 93% expressed satisfaction with the overall quality of the presentations.
Wellness 11 will feature more than 40 individual presentations, several general sessions, and three concurrent tracks on Consumer Lifestyles & Demographics, Health Issues, and Weight Management, as well as ample time for networking with speakers, tabletop exhibitors, and fellow attendees. The Opening Session on Wednesday morning will target Food Public Affairs: What it is and Why You Need it to Survive and Thrive in the Global Environment. Dick Crawford, former Senior Vice President of Government Relations for McDonald's, and Donald Foley, Director of Public Affairs, Ketchum, will discuss how food policy, government relations, influencer relationships, lobbying, and corporate reputation management can impact your health and wellness initiatives and the reputations of your brands.
Also on Wednesday morning, a general session will highlight European Strategies for Reducing Obesity. Kees de Gooijer, Ph.D., Director, Food & Nutrition Delta/Wageningen UR, will explain what Europe is doing to combat rising levels of obesity and he will examine the most successful obesity management models. Another general session in the morning will explore Processed Food Through the Eyes of Shoppers. Barbara Katz, President, HealthFocus International, and Lu Ann Williams, Head of Research, Innova Market Insights, will present research on how consumers define processed food, consumer perceptions of processed vs unprocessed foods, and shoppers' criteria for unprocessed foods. Attendees will also benefit from a live panel of primary household shoppers, who will share their views on processed foods.
On Wednesday afternoon and Thursday morning, attendees can customize their learning by selecting sessions from three concurrent tracks.
--- PAGE BREAK ---
• Consumer Lifestyles & Demographics. This track will feature presentations on topics from protein and muscle mass, taste, and regulatory oversight of health claims to nutrition profiling and childhood obesity. In the Wednesday afternoon session on How Can We Maintain or Gain Lean Body Mass? The Role of Protein in Healthy Aging, speakers Blake Rasmussen, Ph.D., Lloyd and Sue Ann Hill Professor of Healthy Aging, University of Texas Medical Branch, Kyle Timmerman, Ph.D., Assistant Research Professor, University of Texas Medical Branch, and Valerie Walker, Vice President, CPG Consulting, will address how protein and other ingredients can maintain lean muscle mass as consumers move into their 60s and 70s and beyond.
In the Wednesday afternoon session on The Great American Taste Test, presenters Karl Adams, Ph.D., Vice President, Research & Development, McCain Foods, Kari Ryan, Ph.D., Group Manager, Nutrition Sciences and Regulatory Affairs, Frito-Lay, and Jaime Schwartz, R.D., Vice President, Food and Wellness Group, Ketchum, will explore how consumer insights, R&D, and marketing can work together to overcome the challenges of reformulating products that both taste good and meet health criteria, and will review best practices in communicating taste changes to consumers without negatively impacting sales.
In the Thursday morning session on Addressing Childhood Obesity: New Opportunities in Health and Wellness within the Restaurant Industry, presenters Joy Dubost, Ph.D., R.D., Director of Nutrition and Healthy Living, National Restaurant Assoc., Debe Nagy-Nero, R.D., Director of Quality Assurance, Nutrition & Safety, The Holland Inc./Burgerville, and Chef Michael McGreal, Department Chair, Culinary Arts/Hospitality Management, Joliet Junior College, will share information on what the restaurant industry is doing to comply with the federal menu labeling law, as well as how culinary, food science, and nutrition professionals may partner with the restaurant industry to meet the demand for healthier menu options.
• Health Issues. This track will feature sessions on topics from spices and herbs, gluten-free products, and health-promoting ingredients to sodium reduction and next-generation fats & oils. In the Wednesday afternoon session on Spices, Herbs and GRAS Botanicals: A Natural Fountain of Functional Health, presenters Angela Dorsey-Kockler, R.D., Product Manager, BI Nutraceuticals, David Heber, Ph.D., M.D., Professor of Medicine, UCLA Center for Human Nutrition, and Diego Serrano, Principal Technologist, McCormick & Co., will examine the health benefits and flavor-enhancing properties of spices and herbs and how these ingredients can replace less-desirable additives in new and reformulated foods.
In the Wednesday afternoon session on Nutritionally Gluten-Free: The New Frontier, speakers Alice Bast, Founder & President, National Foundation for Celiac Awareness, and Jennifer Williams, Application Scientist, Penford Food Ingredients, will review gluten-free technologies and ingredients that may foster the development of new categories of gluten-free products.
In the Thursday morning session on The 2010 Sodium Reduction Guidelines: Challenges and Opportunities, presenters Gary Beauchamp, Ph.D., Director, Monell Chemical Senses Center, Adam Drewnowski, Ph.D., Professor of Epidemiology and Adjunct Professor of Medicine, University of Washington, and Kunio Torii, Ph.D., Honorary Fellow, Institute for Innovation, Ajinomoto Co., will explore consumer research on gradual sodium reduction, formulation challenges when lowering sodium, and innovative technologies that reduce the sodium content in foods while maintaining food safety, palatability, and physical properties.
--- PAGE BREAK ---
• Weight Management. This track will feature sessions on topics from consumer behavior, healthy menu options, and taste modification science to packaging and non-nutritive sweeteners. In the Wednesday afternoon session on If You Build It, Will They Come? Leveraging Consumer Behaviors and Attitudes to Market Food Products that Aid in Sustaining Long-Term Weight Management, presenters Gary Foster, Ph.D., Director, Center for Obesity Research and Education and Professor, Medicine and Public Health, Temple University School of Medicine, and Kate Thomson, Research Manager, Sterling-Rice Group, will discuss consumer motivations behind dietary choices and the impact of a lifestyle modification program in long-term weight management.
In the Thursday morning session on The Role of Nonnutritive Sweeteners in Curbing Obesity, speaker Nicholas Rozzi, Commercialization Manager, Godiva Chocolatier, will provide an overview of non-nutritive sweeteners in the United States, the physiology of taste receptors and the sensory challenges that accompany them, and the structural/functional challenges that must be overcome by product developers when applying the sweeteners to product development initiatives.
A Closing General Session on Thursday will address the New Dietary Guidelines: New Opportunities for Industry. Panelists Jackie Haven, R.D., Director, Nutrition Marketing and Communications Division, USDA Center for Nutrition Policy and Promotion, Robert Post, Ph.D., Deputy Director, USDA Center for Nutrition Policy and Promotion, and Marianne Smith-Edge, R.D., Senior Vice President, Nutrition and Food Safety, International Food Information Council, will present consumer research and insights on food guidance symbols, compelling consumer messaging, and breakthroughs for communicating about caloric and energy balance. Attendees will gain a better understanding of the recommendations of the 2010 Dietary Guidelines for Americans and how the government plans to communicate and promote the new guidelines to consumers.
---
How to Register
To register or to obtain more information on the Wellness 11 Conference, please visit ift.org/wellness. Conference registration includes jump drive with PDF files of session materials, continental breakfasts, lunch, networking breaks, and evening reception. The registration fee is $895 for IFT members and $995 for non-members through March 1, 2011. After March 1, the fee increases to $995 for IFT members and $1,095 for non-members. Companies can earn a 10% discount on their registrations when three or more attendees from the same organization register at the same time.