Scanning the Internet for food packaging this scorching summer, we have counted numerous technical and semi-technical innovations such as the highly publicized thin film electronics as an intelligent packaging platform, flexible solar panels, overt concern over the effects of Bisphenol A (BPA), front-of-package labeling, easy-slide coatings for rapid and complete fluid discharge, pulsed light package material sterilization, solid state self-heating, controlled atmosphere packaging for fresh seafood, and edible packaging, among many others.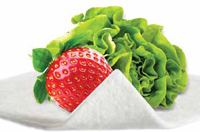 Scanning the exhibits and program presentations at the 2012 IFT Annual Meeting & Food Expo, we noted a paucity of representation of these developments and the absence of meeting results from the previously iconic Food Packaging Division. In past eras, IFT's Food Packaging Division was noted for leadership in major innovations such as aseptic packaging, retort pouch packaging, and modified atmosphere packaging, but this year, there was only a brief sprinkle of pressure assisted thermal processing, microwave sterilization, and the ubiquitous biodegradable packaging. Those of us in the IFT Food packaging Division community should enlist the support of our most qualified members and other top researchers to address this issue and improve and expand packaging-related programming.
IFT Packaging Awards
Colleague Tom Dunn ([email protected]) scoured the media outlets, the show floor, and the boards of the IFT Annual Meeting & Food Expo for signals of advances in the field. Among the packaging highlights this year was packaging supplier Ampac's (www.ampaconline.com) recognition as a 2012 IFT Food Expo Innovation Award winner for its No. 2 Pouch.
A conventional stand-up flexible pouch, it is composed entirely of high density polyethylene (HDPE) No. 2 resin code in the consensus standard of recycle codes of the Society of the Plastics Industry.
No. 2 Pouches may or may not recycle well with post-consumer extrusion blow molded HDPE bottles that comprise the vast majority of polyethylene package materials, but Ampac obtained certification as an appropriate recycled material in the Trex® brand environmentally friendly building material. Another issue is sealing of HDPE of the pouch to itself after filling.
--- PAGE BREAK ---
In 2011, DuPont Teijin won an IFT Food Expo Innovation Award for oriented polyester film, which received FDA clearance for use with foods at temperatures up to 425°F (218°C). The film also has the ability to be thermoformed into a relatively deep pocket that can be sealed with a flat web of the same material. DuPont Teijin granted Multivac (www.multivac.com) exclusive rights to makethermo-form/fill/seal equipment for this film combination. Both companies report significant commercial success in this market, a strong indication that IFT can be a major source for introducing and marketing food packaging innovation.
Microwave Sterilization Update
Contract processor/packager Ameriqual Foods (www.ameriqual.com) displayed a 96-oz retort pouch of beans featuring full graphics. Long regarded as a replacement for the No. 10 steel can, the retort pouch fabricated from composite barrier materials is far from a commercial success. Packaging and production rates are far slower than for cans, and institutional can lines seem to be eternally operational.
Ameriqual is installing a new ultra high pressure (UHP) processing line and a new microwave assisted thermal sterilization (MATS) line using Washington State University (WSU) technology reported previously in this column. (Juming Tang of WSU presented an overview paper on microwave sterilization in this year's Annual Meeting Scientific Program.)
Ameriqual is also adding capacity for packaging viscous high acid and retort stand-up flexible pouches for toddler foods, which is certainly a step forward and translates offshore technologies to this continent. Stand-up and pillow flexible pouches with injection-molded polypropylene fitments have been mainstream for institutional and industrial food packaging for decades. Only during this decade has the concept been reduced to consumer-size pouches—with hot filling for high acid fluids.
Active Packaging Advances
Active packaging innovator Multisorb Technologies (www.multisorb.com) reinforced its 2011 announcements of incorporation of oxygen scavenger technology directly into packaging plastic with "calculations through operations." This software system takes a holistic approach to determining sorbent requirements by examining the entire food packaging development process from design through dispensing to streamline the computation for formulation of the oxygen-scavenging or moisture-control requirements.
--- PAGE BREAK ---
The optimized solution considers the following variables: food product characteristics (moisture, pH, mass, water activity, fat content, etc.); package structure (dimensions, free space, permeabilities, closure, etc.); residual oxygen and moisture; distribution environment; and desired shelf life. The system selects and quantifies the optimum sorbent technology, relying on managing equilibrium, relative humidity, and oxygen content to reduce oxidative deterioration.
Seen at the exhibition were aluminum bottles— not engineered for consumer food products but for industrial chemicals and ingredients. Offered by Elemental Container, Union, N.J. (www.aluminumbottles.com), these packages might contain liquids or powders in sizes from 50 mL ranging up to 32 L. Closures appear to be screw on-off plastic with and without tamper-evident features.
Modified Atmosphere Packaging
At a scientific session on "The Many Faces of Food Packaging: Processing, Perforation, and Preparation," Wouter de Heij of Netherlands' TOP BV described how modified atmosphere packaging (MAP) is becoming the worldwide standard in fresh convenience. His company has developed a system to measure the respiration rates of fresh produce and calculate the package's gas transmission rate to achieve optimum MAP conditions. These data are then applied on a form/fill/seal machine to laser perforate the package material to deliver the optimum gas transmission rate. The integrated near real time pairing of package material film performance replaces the older laser pre-perforated film technology that depended on specifying the film perforating to match general species-specific respiration estimates.
At another session, Biovation's Val Gunn (www.biovation.com) presented a dramatic confluence of MAP with antimicrobial chlorine dioxide generation to suppress mold growth in strawberries. Incorporating precursor chlorite into non-woven absorbent pads, moisture from the berries activates the release of gas which, in conjunction with reduced oxygen and elevated carbon dioxide, significantly reduces mold growth on berries in trays while maintaining color.
Distribution Packaging
As usual at the Food Expo, there were a number of secondary and tertiary suppliers targeting the bulk ingredient producers on the floor. Goodpack (www.goodpack.com) offers a range of returnable reusable galvanized steel bulk bins lined with polyethylene film with capacities of up to 370 gal (1,400 L). Only the internal liner is not recovered for reuse.
--- PAGE BREAK ---
International Paper (IP) presented CorrDrum™ Triple Wall corrugated technology to replace fiber, steel, and plastic drums. The drums are touted as being recyclable in contrast with reusable plastic film liner replacement ([email protected]). The company also offers ClimaSeries™ "sustainable alternative to wax for moisture resistance," which it claims is 100% recyclable by the Fiber Box Association's standards.
IP presented information on the natural sourcing and sustainability of fiber-based corrugated packaging (still the world's most-used package material). IP explained Forest Certification, which is designed to "ensure responsible and sustainable forest management." Organizations such as Forest Stewardship Council (FSC) and Sustainable Forestry Initiative (FSI) set certification standards against which paper products companies are audited by independent third parties. The three major types of certifications include Forest Management, Fiber Sourcing, and Chain of Custody to track fiber from forest to consumer. The objectives are to protect forests so they are economically viable while providing enjoyment and environmental benefits for now and the future. In North America, about 30% of woodlands are certified.
A Call for Action
The preceding sketches of food packaging at the 2012 IFT Annual Meeting & Food Expo seem to be reflective of the relatively apathetic perspectives being accorded to our dynamic discipline, not only at the professional society level but in academic circles. How many of the above described technologies appear to be cutting-edge and merit further exploration—especially as compared with the plethora that are exploding about us from other sources?
Is food science and technology emphatically ingredients and formulations—surrounded by microbiology? Can the integrity and safety of foods be maintained by components when the shouting is about clean labels, natural, organic, magic nutrients, and local sourcing? Does packaging play a role? Since the indisputable answer is indispensable, then packaging is integral to food and its delivery. And so when does food packaging resume its center stage position at IFT and its events?
There was an initiative by IFT member Jung Han and a select few bold academics to draft a new undergraduate food packaging teaching syllabus and textbook for food science and technology majors. Several years ago, an IFT/Institute of Packaging Professionals' commission developed a food packaging curriculum for food science and technology majors, which is still employed at some colleges and universities, and proposed a targeted textbook. The syllabus needs updating, and the undergraduate textbook remains in a proposal stage. The coming year will reveal a mountain of food packaging innovation now in development and crying for review by all professionals. The initiative proposed by Han et al. must permeate all levels of IFT to ensure that IFT is reinvigorated to its historic food packaging leadership role.
Aaron L. Brody, Ph.D., Contributing Editor, is President and CEO Packaging/Brody Inc., Duluth, Ga,. and Adjunct Professor, University of Georgia ([email protected]).