Las Vegas has long enjoyed a reputation as the capital of the U.S. gaming industry, a key draw for many of the 38 million people who visit the destination each year. This summer, when the IFT Annual Meeting & Food Expo® comes to town June 25–28, it's a pretty sure bet that the city in the desert will also be the capital of food science innovation and information.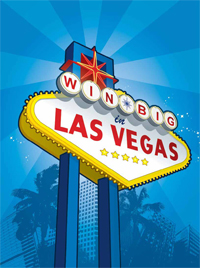 More than 18,000 food industry professionals will gather in Las Vegas for IFT's annual food science extravaganza, an event that blends scientific inquiry and education with a massive exposition of products and services. The Scientific Program will boast more than 100 education sessions and 1,200 poster presentations on relevant research topics. Late-breaking sessions will provide up-to-the-minute insights on important industry topics such as sodium reduction and front-of-package labels.
"This year's Scientific Program is the culmination of hours of thoughtful insights by leaders in food science," says Cathy Kapica, Senior Vice President, Global Health & Wellness, Ketchum, and Chair of the Annual Meeting Scientific Program Advisory Panel.
The Expo is the food industry's largest collection of ingredients, equipment, processing, and packaging suppliers under one roof, and its enduring effectiveness as a venue for identifying trends, gathering information, and forming and maintaining business relationships is well recognized.
For the three days of the Expo, the Las Vegas Convention Center will be home to 900-plus exhibitors showcasing innovative ingredients, instruments, and equipment and serving up food and beverage prototypes designed to ensure that attendees enjoy an elaborate menu of formulation inspiration.
Speaking of inspiration, those who attend this year's Annual Meeting are in for a special treat—a keynote address featuring Starbucks President, CEO, and Chairman Howard Schultz, who will share insights on the importance of scientific innovation. Among the other prestigious speakers who will grace the presenters' podium during the course of the Annual Meeting are Mehmood Khan, CEO, Global Nutrition Group, and Chief Scientific Officer of PepsiCo, and Jose M. Saavedra, Medical and Scientific Director for Nestlé Nutrition and a member of the faculty at the Johns Hopkins University School of Medicine.
--- PAGE BREAK ---
The Annual Meeting & Food Expo will take place against the backdrop of "fabulous Las Vegas," as the city is described on its iconic welcome sign. Las Vegas has a large assortment of hotels, either adjacent to the convention center or along the famous Vegas strip, a short distance from the convention facility. As a destination for visitors, there's much more to Las Vegas than gaming. The city is a center for world-class entertainment, gourmet cuisine, shopping, and a diverse array of family-friendly activities.
Let the Learning Begin
Educational programming at the Annual Meeting & Food Expo will get under way early with a series of Pre-Annual Meeting Short Courses held at the LVH-Las Vegas Hotel & Casino. This year's schedule includes 11 courses ranging in length from one to two-and-a-half days starting on Saturday, June 23, and wrapping up on Monday, June 25. New additions to the short course curriculum this year include "Integrating Risk-based Preventive Controls into Your HACCP Program," "Flavor Interactions in Food," "Commercializing Innovation in Food Products," "Designing Carbohydrate Supramolecular Structures for Food," "Myers-Briggs Type Indicator (MBTI®) Training: Understanding You and How You Work with Others," and "Quality Changes in Foods Processed Using Alternative Processing Technologies." Returning favorites on the schedule are "Food Science for the Non-Food Scientist," "Ingredient Applications for Product Innovation and Consumer Health," "Labeling Requirements and Implications for Foods Marketed in the U.S.," "Microencapsulation in Food Applications," and "Sensory Testing for Product Development and Claims Support."
This year, in a nod to the time-tested truth that everyone learns better after a good breakfast, continental breakfasts will be provided for short course attendees in addition to lunch and beverages. Advance registration is required. Go to http://www.am-fe.ift.org/cms/?pid=1000491 to register or for more information.
Time to Celebrate
For many attendees, it's one of the most eagerly anticipated Annual Meeting events—the Awards Celebration recognizing winners of the prestigious IFT Achievement Awards and the newly elected IFT Fellows. This year 15 Achievement Award winners and 15 Fellows will be celebrated. Student recipients of the Excellence in Leadership Awards partially sponsored by Campbell's will also be announced at the event. The celebration will take place from 5:30 p.m. to 6:45 p.m. Monday, June 25, at the Las Vegas Convention Center.
The annual Networking Reception immediately following the Awards Celebration will serve up refreshments and entertainment inspired by Las Vegas. It will be a perfect opportunity to mingle with old friends, make some new ones, and celebrate with the 2012 award winners.
Starbucks' Schultz to Speak
Innovation is what drives the food industry. So it makes perfect sense that it will be high on the list of topics addressed by Keynote Session headliner Schultz. In a presentation titled "The Importance of Innovation," Schultz will share insights on the value of scientific innovation in creating thriving companies and communities and filling the talent pipeline. Prepare for a session that will jumpstart your Annual Meeting & Food Expo experience every bit as well as a Starbucks espresso.
The Keynote Session will also feature video presentations, comments from IFT leaders, and announcement of the IFT Food Expo Awards. Sponsored by CornNaturally.com, the Keynote Session will take place from 8:30 a.m. to 10:15 a.m. Tuesday, June 26, at the convention center.
--- PAGE BREAK ---
Tap Into Scientific Insights
Cutting-edge, peer-reviewed science will be in the spotlight within the highly regarded IFT Annual Meeting Scientific Program. The program's track structure organized around key industry focus areas makes it easy for attendees to identify the sessions that are most relevant to them.
Last year, the introduction of the high profile Beacon Lecture series brought new excitement to the Annual Meeting with presentations designed to deliver game-changing perspectives on food science and technology. For 2012, lecturer Khan of PepsiCo will speak on the topic, "PepsiCo: Leveraging a Legacy of Taste to Lead Global Food and Beverage Innovation." Khan's lecture will consider the resources and expertise that global food and beverage businesses can leverage in order to provide consumers with access to food that is safe, delicious, affordable, and nutritious. Khan will speak at 4 p.m. on Tuesday. Saavedra, whose topic was not available at Food Technology press time, will speak at 4 p.m. on Wednesday. Both men will present for 30 minutes followed by 15-minute question-and-answer sessions, providing ample time for audience interaction.
Extended Learning Opportunities
Insights shared within the Scientific Program will be easily accessible to attendees in the weeks and months following the event in Las Vegas thanks to IFT's complimentary Digital Library sponsored by Ajinomoto Co. This new web-based resource will make recordings of presentations and speakers' PowerPoint slides available for one year and will include a search feature to make finding a particular presenter or session a simple proposition.
Another first this year is the availability of a digital version of the Book of Abstracts in addition to the print version. The digital version will include full abstracts, which are searchable by key word, offering Annual Meeting attendees speedier access to session information. The price for both print and digital formats is $25.
Full, paid Scientific Program registrants and exhibitors can benefit from a special offer—free access to webcasts on timely scientific topics. Five sessions have been identified to become webcasts, and qualified registrants will be permitted to register for two of them.
Get Up Early, Learn More
Among the notable learning opportunities the Scientific Program offers each year are Sunrise Sessions, which are hour-long, early-morning topical primers. Tuesday's offerings are "An Inside Look at the American Farm and How Sustainable Practices Impact the Food Industry," "Nanotechnology and the Food System: Fundamentals, Applications, Education and Outreach, and the Legal and Regulatory Landscape," and "Product Development 101: Linking R&D with Ingredient Supplier." For Thursday, the Sunrise Session schedule includes "Carbohydrate Structure, Rheology, and Texture," "Marketing-Speak for Food Scientists," "Pet Food Market Outlook: What It Is, What It Needs, and What It Takes," and "Six Ways to Succeed in Today's Sustainability Marketplace." All Sunrise Sessions begin at 7:15 a.m.
Showcasing New Products & Technologies
This year's New Products & Technologies Showcase will highlight nine innovative technologies. Table-top displays that feature the technologies will be set up from 11 a.m. to 1:30 p.m. Wednesday, June 27, in the convention center, allowing those with an interest in them to interact informally with presenters.
--- PAGE BREAK ---
Food Expo: A Feast for the Senses
The excitement and energy are always palpable on the floor of the Food Expo. This year's Expo will occupy more than 210,000 square feet of the Las Vegas Convention Center. The Food Expo hours are noon to 5 p.m. Tuesday, 10 a.m. to 5 p.m. Wednesday, and 10 a.m. to 4 p.m. Thursday. Here's how to take advantage of several tools that Expo organizers have developed to help attendees maximize their time on the show floor.
• Taste the Expo. Show-goers polled about last year's Food Expo reported that product tasting/obtaining samples was one of their top three reasons for attending. Recognizing the importance of sampling, IFT's new Taste the Expo program gives exhibitors additional visibility for their product samples and makes it easy for attendees to locate the booths where samples will be available. Exhibitor participants in this year's Taste the Expo program will be highlighted in the on-site Program and Exhibit Directory, on the IFT website, and within IFT's smartphone mobile application.
• Make Connections. Also new for 2012 is a "matchmaking" system called Connections Scheduler that operates through the IFT12 smartphone mobile application and makes it easier for Food Expo exhibitors and show attendees to connect. Specifically, it allows exhibitors to publish individual booth personnel's appointment calendar availability through the IFT12 mobile app so that attendees can see the calendar and request a meeting time. Once the meeting is accepted, the requester will receive an in-app message, and the appointment will be displayed on both parties' app schedules.
• Take a Trend Tour. The popular Trend & Solution Tours allow attendees to zero in on exhibitors that are highlighting products and services related to five important food industry trends. More than 100 offerings from dozens of companies will be featured on the self-guided tours. Themes for this year's Trend & Solution Tours are "Emerging Flavors and Colors," "The Evolution of Sodium Reduction," "Food Safety Solutions," "Ingredients for a Better You," and "Rediscovering Texture—Snap, Crackle, & Pop."
• Discover What's New! Hundreds of new products and services will be identified with an attention-getting yellow What's New! logo. Products featured in the What's New! program will be included in a special section of the IFT12 smartphone mobile application as well as in a tabbed section of the Program and Exhibit Directory; they will also be highlighted with floor stickers.
Printed IFT Food Expo Extras will feature the Trend & Solution Tours, the What's New! program, and Taste the Expo. The brochures will be available outside the entrances to the Expo and in the Knowledge Center located in the concourse of the convention center. Scientific sessions related to each trend will also be listed.
--- PAGE BREAK ---
Special Events Pavilion Schedule
Learning something new is a key element of the Expo experience, and this year there are more opportunities than ever thanks to expanded programming right on the show floor in the Special Events Pavilion, booth 776.
Here's a preview of what's been planned in the Special Events Pavilion, which is sponsored by the Almond Board.
• 12:15 p.m. to 1:15 p.m. Tuesday, "Trends + Innovation + New Technologies: Bringing It All Together;"
• 2 p.m. to 3 p.m. Tuesday, "Commodity Trends in the Food Industry;"
• 3:15 p.m. to 4:15 p.m. Tuesday, "Are You Prepared for the Effect the Patent Reform Laws Will Have on Food Packaging R&D Strategy, Organization, and Management?;"
• 10:30 a.m. to 11:30 a.m. Wednesday, "The Making Healthy School Meals Easy Challenge Awards;"
• Noon to 1 p.m. Wednesday, "Partnering for Success with Your Contract Manufacturer;"
• 2 p.m. to 5 p.m. Wednesday, "Disney-IFTSA Product Development Competition: Nutritious Food for Kids;"
• 10:30 a.m. to 11:30 a.m. Thursday, "Formulating and Marketing for Health;"
• Noon to 1 p.m. Thursday, "The 'Real, Fresh, Natural Foods' Trend: How to Win with Consumers."
More to Experience at the Expo
• Food Expo Innovation Awards. Ingenuity and innovation will be celebrated in this annual competition, which drew 48 entries. The competition recognizes the most innovative products, technologies, ingredients, instruments, equipment, or services—or new applications of existing products/services introduced commercially by Food Expo exhibitors since Jan. 1, 2011. Competition winners will be selected by a panel of expert judges. A floor decal will help highlight the winners on the Expo floor.
• Innova Pavilion. Count on being able to check out more than 200 new product offerings from around the globe at the Innova Market Insights Taste the Trend Pavilion, booth 2669. The pavilion will highlight a series of well-researched marketplace trends, including Innova Market Insights' much anticipated top 10 consumer trends.
The display this year will provide in-depth analysis of the issues shaping the food and beverage landscape, including strategies for maximizing sustainability and coping with future sourcing challenges. A dedicated website will contain the content from all the presentations displayed at the pavilion.
--- PAGE BREAK ---
• Mintel Pavilion. Market intelligence provider Mintel will have new product experts Lynn Dornblaser and Dave Jago on hand in the Mintel New Products and Consumer Insights Pavilion, booth 1569, along with others from the Mintel team. Dornblaser and Jago will discuss three topics daily; pavilion visitors will then be treated to a sampling opportunity in Mintel's tasting room. The 2012 presentation topics are "The Many Faces of 'Natural,'" "Healthy Nutrition for Kids," and "Approaches to Weight Management."
• IFT Central Booth. Where do attendees head when they are seeking the latest information about IFT programming and events? Where else but the IFT Central Booth, hosted by IFT staff members eager to answer questions and share updates on topics including online communities, IFT publications and resources, and much, much more. Located on the show floor in booth 943, it's also an excellent choice for those hoping for a few minutes of relaxation and friendly conversation. So be sure to stop by IFT Central!
• Electronic addendum. Also this year, it will be easier than ever to stay up to date on exhibitors who sign on to participate in the Expo after the Program and Exhibit Directory is printed thanks to an electronic addendum featured in the digital show daily, IFT Live.
Student-Centered Activities
Students can get their Annual Meeting & Food Expo experience off to a strong start with a visit to the IFT Student Association (IFTSA) booth located in the registration area of the convention center. IFTSA will also host a student lounge—an ideal spot for relaxing and socializing. It will be located in room N231 of the convention center. Here's a preview of what else is on the schedule for students in Las Vegas.
• Developing Solutions for Developing Countries. The perspective is always global at this annual competition, which is partially sponsored by General Mills and is now in its fourth year. This year's contest challenged participants to develop a mango-based product that addresses common nutrient deficiencies in the nation of Kenya and that can be produced rapidly in order to realize the full potential of this crop during its short harvesting season there. Oral finals will take place from 9 a.m. to noon Wednesday in room N101 at the convention center.
• Disney-IFTSA Product Development Competition. Also in its fourth year, this competition asks students to develop a delicious, nutritious food or beverage snack targeted to children that includes a fruit, vegetable, low-fat dairy product, or whole grains. The student competitors develop their product proposal around a Disney character authorized by competition sponsor, Disney Consumer Products. Final oral presentations will take place from 2 p.m. to 5 p.m. Wednesday in the Special Events Pavilion, booth 776.
• IFTSA & Mars Product Development Competition. Six finalist teams will vie for top honors in this prestigious annual competition which requires participants to apply the academic insights they've acquired in school to real-world product development initiatives. This competition has several components, including an oral competition from noon to 3 p.m. on Tuesday in room N101 of the convention center and poster presentations from 8 a.m. to 11 a.m. Wednesday. The competition is sponsored by Mars North America.
--- PAGE BREAK ---
• Undergraduate Research Competition. Finalists in this competition, which is designed for students who have participated in original research projects, will present their research orally and then station themselves at their posters to discuss their projects and answer questions from the judges. This event is scheduled for 3:30 p.m. to 5 p.m. Tuesday at the convention center.
• IFTSA Mixer and Welcome Assembly. Students will meet and mingle at this festive event on Wednesday evening at the LVH-Las Vegas Hotel & Casino. From 5:30 p.m. to 6:30 p.m., there will be an opportunity for those who attend to socialize and view the IFTSA Chapter of the Year displays. The Welcome Assembly will follow, beginning at 6:30 p.m. Highlights of the Welcome Assembly will include introduction of IFTSA leadership and presentation of awards for Chapter of the Year, Most Improved Chapter, Product Development Competition, and the Fun Run as well as recognition of the Excellence in Leadership Award recipients. The Mixer is sponsored by PepsiCo, and the Chapter of the Year Competition is sponsored by PepsiCo and Solae.
• College Bowl Competition. Teams from eight regions of the country will match wits in the 27th annual College Bowl Competition following the Welcome Assembly on Wednesday.
The competition, which tests students on knowledge of topics ranging from food science and technology to IFT/food-related trivia, is partially sponsored by PepsiCo and Nestlé Purina.
• Phi Tau Sigma Awards Ceremony. The highlight of this event, scheduled for 3 p.m. to 4:30 p.m. Monday at the convention center, will be the announcement of the finalists and winners of the division poster competitions that take place at the Annual Meeting.
• Retro Bowling Party. Student festivities in Las Vegas will draw to a close with an 80s-themed outing to the Gold Coast Casino Bowling Alley from 9:30 p.m. to midnight on Thursday.
For New Professionals
Those new to the profession are invited to participate in special activities at the Annual Meeting & Food Expo. A fun social event, the New Professionals Mixer, will take place from 5:30 p.m. to 7 p.m. Tuesday at Gordon Biersch Brewery Restaurant just off the Vegas strip.
--- PAGE BREAK ---
Explore Career Opportunities
IFT's Career Center will present an open networking event for job seekers from noon to 5 p.m. on Tuesday at the convention center. Those seeking employment will be able to meet face-to-face with representatives of dozens of companies and organizations. Entry is free to job seekers who are registrants for the Annual Meeting.
On Wednesday and Thursday, employers and job seekers who have registered in advance will take part in formal interviews at the Career Fair on-site at the convention center. Prospective employees are encouraged to get started early and arrive in Las Vegas with an interview schedule already in place. Interviews are granted by the employer and are by appointment only.
Don't Miss the Division Connection
New to the schedule of activities this year is the IFT Community Live: Division Connection event from 5 p.m. to 6:30 p.m. Wednesday in the convention center. Those who stop by the Division Connection activity will have the opportunity to meet others within various specialty areas, learn more about what IFT communities have to offer, and identify ways to get involved with IFT.
More Information Ahead
This issue of Food Technology is packed with additional information about the Annual Meeting & Food Expo. Check out the pages that follow for in-depth information about Food Expo exhibits, selected technical sessions, and scientific presentations.
There's also a full list of Food Expo exhibitors and their booth numbers plus the Scientific Program as of press time, which begins on page 135. For additional details including the complete Scientific Program, abstracts, and exhibitor descriptions, visit ift.org/IFT12.
And if you haven't started mapping out your Vegas visit, now is the time. The 2012 IFT Annual Meeting & Food Expo will deliver cutting-edge science, exposure to brand new products and services, and all the glitz and glamour of Las Vegas. So plan to attend. It's no gamble at all to say that you won't regret it.
---
Registration Information
Hungry for more information about the Annual Meeting & Food Expo or ready to register? You can learn more about the event or register online at ift.org/IFT12.
--- PAGE BREAK ---
---
Competing to Make Cafeteria Fare Healthier
Since the announcement of new standards for school lunch programs earlier this year, the subject of school meals has been getting plenty of attention. IFT will do its part to promote the development of better-for-you school meals with the debut of the "Making Healthy School Meals Easy" challenge at this year's Food Expo.
Conducted in partnership with the IFT Foodservice Division, the American Culinary Federation, and the Research Chefs Association, the competition challenges participants to convert a recipe from the 2011 U.S. Dept. of Agriculture's (USDA) "Recipes for Healthy Kids" contest into a manufactured product that maintains the nutritional content, flavor, and taste of the original version and is cost-effective for school systems. The recipes that the teams have been asked to adapt include Smokin' Powerhouse Chili, Roasted Fish Crispy Slaw Wrap, Central Valley Harvest Bake, and Porcupine Sliders.
Four teams—each one comprised of a chef, food technologist, manufacturer, and school foodservice worker—will take part in a competition finale in Las Vegas. Entries in the competition will be judged by an expert panel whose members will include a celebrity or volunteer professional chef, food technologist, and one or more professionals representing foodservice, the White House, USDA, and/or the School Nutrition Association.
Winners will be announced during an awards ceremony scheduled for 10:30 a.m. to 11:30 a.m. on Wednesday, June 27, at the Special Events Pavilion, booth 776.
---
IFT Cares. How About You?

It's year No. 5 for the IFT Cares anti-hunger initiative in which Annual Meeting & Food Expo attendees take time out to pitch in at a food bank located in the host city. This year's volunteer activity will take place from 7:30 a.m. to noon on Friday, June 29, at the Three Square Food Bank in Las Vegas. Volunteers will work at the food bank sorting products and repacking them into cases to be distributed to member agencies and the clients they serve.
Those interested in taking part in this year's volunteer effort can sign up when registering for the Annual Meeting & Food Expo or by sending an email to [email protected]. The registration fee is $15 ($10 for students). Transportation to and from the food bank will be provided.
Three Square, a member of the Feeding America network of food banks, provides more than 24 million pounds of food and grocery products—the equivalent of nearly 18 million meals annually—to more than 650 program partners throughout Southern Nevada.
--- PAGE BREAK ---
---
Rise, Shine, and Run or Walk

The 12th annual 5K (3.1 mile) Run/Walk sponsored by the IFT Student Association and Feeding Tomorrow, the Foundation of the Institute of Food Technologists, will get under way bright and early on Wednesday morning, June 27. Event registration will begin at 5:45 a.m. at the LVH-Las Vegas Hotel & Casino, and the race will officially start at 6:15 a.m.
Advance registration is $15 for students and $25 for all others. On-site registration is $30. Those who are pre-registered for the run/walk may pick up race bibs and complimentary t-shirts on Tuesday at the Fun Run Booth at the Las Vegas Convention Center. The booth will be open from 11 a.m. to 4 p.m.
Funds raised from the run/walk will benefit the Feeding Tomorrow Education Fund, which provides scholarships for students pursuing degrees in food science. For more information on the Fun Run & Walk, contact Anna Kakos at [email protected], or visit ift.org/IFT12.
---
Stay in the Loop at the Annual Meeting & Food Expo
With each day of the Annual Meeting & Food Expo packed with sessions, events, and potential meetings, staying on top of all available opportunities can be a challenge. Fortunately, there are many tools to help keep everyone connected. Here's a look at a few of the options.
• Smartphone Mobile Application. Available for iPhones, iPod Touches, iPads, Androids, and Blackberrys, the IFT12 mobile application is easy to download and available at no charge. It will keep users up to date on floor plans, exhibitors, the Scientific Program, and more. In addition, IFT Facebook and Twitter updates can be viewed within the mobile app.
• IFTLive Show Daily. Don't miss the daily digital edition of the IFT Annual Meeting & Food Expo's show daily. Check it out at http://live.ift.org. You'll find regularly updated reports on Annual Meeting programs and sessions, news from the show floor, competition results, and much more. Interactive content will include videos, photos, and Twitter feeds.
• Social Media. IFT is using the social media channels LinkedIn, Facebook, Twitter (twitter/#IFT12), and Flickr (flickr/IFT) to communicate about event highlights and changes during the Annual Meeting & Food Expo and to allow those on-site to engage in the virtual IFT community.
Follow Annual Meeting & Food Expo activity on Twitter at @IFT and be sure to use the #IFT12 hashtag when Tweeting about the event. If you are not already on LinkedIn, Facebook, Twitter, or Flickr, consider joining these social networking sites and search for the Institute of Food Technologists or IFT.
Mary Ellen Kuhn is Managing Editor of Food Technology magazine ([email protected]).