Our adventurous culinary spirit, concerns for health and humane treatment of animals, and the ongoing tight economy continue to refocus center-of-the-plate offerings at home and away from home.
Americans prepare a meal at home an average of five nights a week, and according to the Food Marketing Institute's (FMI) 2013 Power of Meat report, only 3.6 of these meals include meat/poultry. This is down for the first time in eight years; in 2012, 4.1 meals featured meat/poultry. Pork and soy-based products (i.e., veggie burgers) have seen slight gains recently, according to FMI.
Nearly three-quarters of consumers (72%) cook chicken one to three times per week, 65% prepare beef, and 48% pork. In a typical week in 2012, 60% of consumers ate pasta for dinner; 44% pizza, 38% soup, 34% sandwiches, 32% burgers, 26% Mexican food, 24% eggs, and 18% hot dogs, according to Multi-Sponsor Surveys' 2011 Gallup Study of Dinner.
It appears that ease of preparation is increasingly important to consumers; preparation of "under 20 minute meals" rose 11% over the past five years; crockpot/slow cooker meals increased by the same amount, and one-pot meals were up 10%. What's not hot? Frying as a meal preparation method plummeted by 30%, serving roasts for meals declined by 10%, and outdoor grilling was down 7%.
Consumers remain budget-conscious. According to the FMI meat report, 65% of all shoppers are buying less expensive meats such as chicken thighs or ground beef with higher levels of fat. Convenience meats are performing well, however; 42% of meal preparers use heat-and-eat meats at least once a week, up 4% vs 2012, and 39% use ready-to-eat meat.
American Culinary Federation (ACF) chefs surveyed in October 2012 by the National Restaurant Assn. cited inexpensive, underutilized cuts of meat (e.g., brisket, shoulder) as a hot menu trend for 2013 as well as grass-fed meats, nontraditional veal cuts, and lean cuts of meat such as loin or round.
Shrimp is the most consumed fish/seafood, followed by canned tuna, salmon, pollack, and tilapia, according to the National Fisheries Institute. On menus, lesser known and underutilized species are capturing diners' attention. Branzino was the fastest-growing fish on menus over the past five years, followed by mahi-mahi, anchovies, Ahi tuna, sea bass, haddock, and calamari, according to research firm Datassential.
When it comes to burgers, Datassential categorized mini, blue, chicken, Angus, turkey, veggie, BBQ, Swiss, half-pound, and buffalo burgers as the top 10 fastest-growing burgers in restaurants in 2012. For pizza, Buffalo chicken, Margherita, Mediterranean, deep dish, pesto, shrimp, steak, Sicilian, and four-cheese topped the list. Upgraded pastas such as orecchiette and gemelli are also gaining in popularity, both at home and in restaurants, according to Datassential.
ACF chefs named specialty/ gourmet sandwiches and gourmet grilled cheese among the hot menu trends for 2013. Sliders remained the fastest-growing sandwiches away from home in 2012, followed by flatbread, ham/cheese, caprese, pulled pork, chipotle, Cobb, chicken panini, roasted turkey, and fried shrimp.
Smaller portions continue to score big in restaurants. ACF chefs cited ethnic street food-inspired main courses such as tacos, satay, and kabobs as a hot trend for 2013, along with half-portions/smaller portion sizes, and tapas/meze/dim sum.
ACF chefs cite meatless/vegetarian and vegan entrees among the hot center-of-the-plate trends for 2013; 46% name Asian-inspired salads. Most important, according to Packaged Facts' How We Eat 2012 report, 10% of Millennials are now vegetarian, up 19% from 2007; 8.1% of Gen Xers are vegetarian, up 29% over the past five years.
Perhaps even more startling, 60% of ACF chefs surveyed name lower sodium as a hot center-of-the-plate menu trend for 2013; 43% cited low-calorie/low-fat entrees. One of the trends heating up in restaurants is cooking/steaming food in paper or the "en papillote" (in parchment) cooking method, which allows lower-fat products to remain moist. PaperChef's culinary parchment is a tool for helping home chefs lock in flavor while cutting back on calories.
Just over one-quarter (26%) of shoppers bought natural or organic meats in 2012, up 6% vs 2011. One-third of consumers are willing to spend more on humane animal treatment attributes (e.g., free-range, grass-fed, and farm-raised products) at restaurants and retail locations, according to Technomic's 2012 Healthy Eating Consumer Trend Report.
Locally sourced meat/seafood is a very hot menu trend for 2013, especially in high-end eateries; 83% of ACF chefs cited local protein as a hot trend for 2013; 53% mentioned free-range pork and poultry.
Sustainability is an important seafood selection factor for 84% of consumers, dolphin-friendly is important to 72%, and country-of-origin/catch area matters a lot to 69%, according to Mintel's 2012 Fish and Seafood—U.S. report.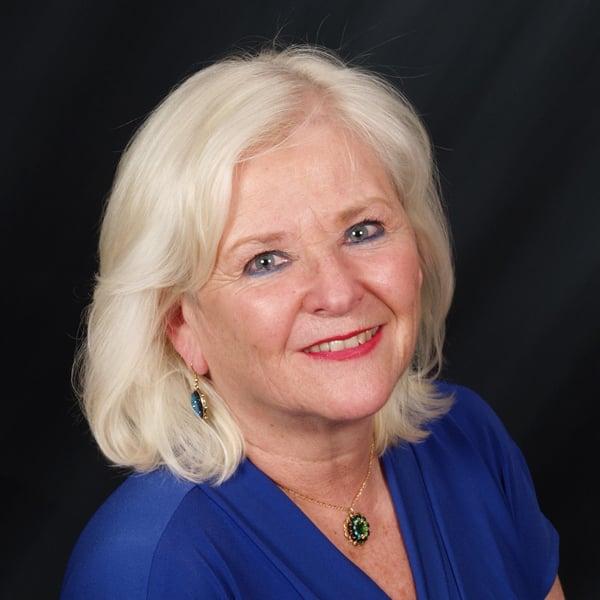 A. Elizabeth Sloan,
Contributing Editor
President, Sloan Trends Inc., Escondido, Calif.
[email protected]