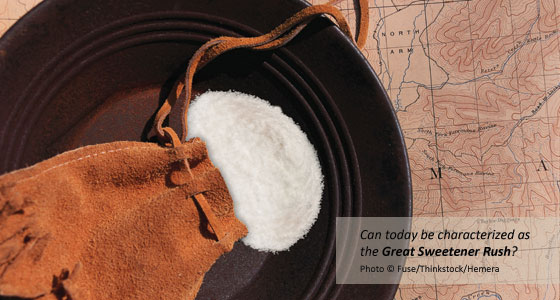 Originally, I was going to title this article "Strategies for Sweetening the Pot." Certainly an accurate one considering the number of different ways that food formulators are approaching the challenge of reducing sugar in foods and beverages without compromising the taste and functionality of sugar. But then I started thinking: Why so many sweetener innovations? Why the "rush" (sudden or otherwise) on this particular ingredient category?
And, of course, by "rush," I'm not referring to that up-down feeling you get because of blood sugar levels. Rather, this "rush" is more like the Great Gold Rush of the 1840s. Only today, instead of panning for gold nuggets, new sweetener systems are being developed or "mined" from a wide range of sources, including agave, monk fruit, stevia plants, palm coconuts, sugar beets, and a variety of by-products, just to name a few. It's actually quite exciting, especially if you're an ingredients writer. This article alone covers more than 40 sweetener developments launched over the past 12 months, and that number conceivably could be even higher if this article wasn't limited by space considerations.
But that still leaves us with the big question (and the subsequent title of this article): Why today's sweetener rush?
I suspect that there are several very good reasons.
An interest in developing foods for individuals with diabetes or those with concerns over weight management plays a potential role for these sweeteners as they offer advantages in addressing these urgent health needs. The potential of these sweeteners may have been further enhanced by a recent epidemiological study which suggests that the quantity of sugar in the food supply can be linked to diabetes rates. Researchers from the Stanford University School of Medicine, the University of California-Berkeley, and the University of California-San Francisco examined data on sugar availability and diabetes rates from 175 countries over the past decade. After accounting for obesity and a large array of other factors, the researchers found that increased sugar in a population's food supply was linked to higher diabetes rates.
On the more monetary side, of course, many of these sweetening systems, by finding ways to reduce the levels of sugar in a formulation, are cost-effective—definitely an important consideration when developing foods by manufacturers who are concerned about the price of sugar and its future availability.
Today, there is no such thing as a strange bedfellow. Relying on different synergies, both nutritive and non-nutritive sweeteners are being combined to create some very interesting—and novel—sweeteners. In fact, the possible combinations are endless. And to accomplish this, partnerships are being formed between different companies that a few years ago would have been unthinkable.
As innovation runs rampant, new sources for sweeteners are being tapped into ranging from by-products to the sweetness provided by exotic fruits.
In particular, the emergence of certain sweeteners such as stevia and monk fruit, rather than being promoted as magic bullets by themselves, are finding valuable use with other sweeteners including sugar. As such, these sweeteners are helping to spread the creation and proliferation of new sweetener systems much like combinations of non-nutritive sweeteners such as aspartame and acesulfame K worked together synergistically to create new formulations.
--- PAGE BREAK ---
Let's look at stevia, for example. Since 2008, the sugar substitute category has reportedly grown 20%, and stevia-based products are expected to represent 80% of the market for natural sweetness. Today, more than 56 million U.S. households have purchased products made with stevia sweeteners—up from 49 million during the last 52-week period. Stevia-based beverage product introductions nearly doubled between 2010 and 2011. New stevia extracts made with different combinations of steviol glycosides are being developed that provide optimal advantages for specific applications. These new extracts, as well as the wide variety of possibilities that are created when stevia is combined with other nutritive and non-nutritive sweeteners, are helping to fuel the sweetener proliferation described in this article. Furthermore, stevia is being approved in a variety of countries (the most recent being Canada), opening the gates for new product development.
From a marketing perspective, the word "natural" is driving many of these sweetener developments as well, as suggested by the success of sweeteners such as stevia. (The dairy industry as it petitions for the use of aspartame and other non-nutritive sweeteners in flavored milk may pause here for a moment to consider this point.) And creative marketing campaigns, new ingredient platforms, and different websites are helping to spread the sweet word while finding ways to accelerate product development.
There are many other factors as well. Flavors and flavor enhancers are helping to fuel the growth of these sweetener systems, helping to solve problems such as unwanted aftertastes. New forms of sweeteners are being developed that can provide sweetness in a convenient way. Proprietary systems are being utilized to create new sweeteners at a faster rate and at a cheaper price.
As interest in sweet-savory pairings grows, the need for the use of sweeteners that will prove effective in these taste partnerships increases as well.
Also, as these sweetener systems develop and become more sophisticated, they provide a sweet taste that is not criticized when compared to sucrose. As such, low-calorie chocolates and other snacks that have a desirable taste can be created.
And in this proliferation, some sweeteners are even getting a second chance at life.
Put all these different factors together and it isn't surprising to see such a rush of sweetener developments. In the world of sweeteners, anything seems possible today, as this article will soon demonstrate.
Let's now look at some of these sweetener innovations and the opportunities that they are creating.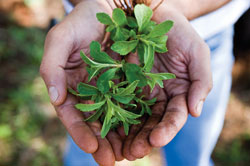 Collaboration Will Produce Fermentation-Derived Steviol Glycosides
The only steviol glycosides commercially available are derived from the leaves of stevia plants grown and harvested in an agriculture setting. However, this may change as Cargill, Wayzata, Minn. (www.cargill.com), and Switzerland-based Evolva Holding SA (www.evolva.com) have entered into a collaboration to jointly develop and commercialize fermentation-derived steviol glycosides.
Evolva believes it is the first company to successfully adapt fermentation technology to produce a range of steviol glycosides using sustainable, low-cost, carbohydrate feedstocks. These products will benefit food and beverage manufacturers in a number of ways.
First, it will allow better-tasting steviol-glycoside-based products. (The best-tasting stevia leaf molecules are not commercially available because of their very low concentrations in the plant.) Second, it will allow steviol glycosides to become a more economical product for companies and consumers alike. Third, it will allow steviol glycosides to be produced using a simplified and scalable supply chain.
Evolva and Cargill believe that fermentation-derived steviol glycosides have the potential to unlock more value from stevia-based sweeteners.
Cargill will be responsible for the commercialization of the fermentation-derived steviol glycosides. The company is a global market leader in the stevia-based sweetener category.
Reb D to be Commercialized
Plans to commercialize the latest stevia innovation, high-purity Reb D, are under way by PureCircle USA, Oak Brook, Ill. (www.purecircle.com). Following a detailed safety evaluation by an independent Expert Panel, the product has received self-affirmed GRAS status, and the company has elected to submit its GRAS notification to FDA for additional safety review.
PureCircle research has identified Reb D as having one of the best sweetness profiles of any steviol glycoside from the stevia leaf. Its clean sweetness will further enable customers to develop naturally sweetened formulations with very low to no calories, particularly in food and beverages with higher sweetness levels, such as carbonated soft drinks. Its commercialization will play an integral role in extending the company's portfolio, which includes next-generation innovations such as PureCircle Alpha (see page 76), SG95, and PureCircle flavor NSF-02.
The company has begun collaborating with several customers on product development, with primary focus on initial introductions in the United States. Substantial investments are focused on scaling this new technology with plans for targeted market introductions as early as the second half of 2013.
--- PAGE BREAK ---
FDA to Consider Petition on Flavored Milk in Schools
The International Dairy Foods Association and the National Milk Producers Federation have filed a petition requesting that the U.S. Food and Drug Administration amend the standard of identity for milk and 17 other dairy products to provide for the use of any safe and suitable sweetener as an optional ingredient. This would mean the inclusion of artificial sweeteners such as aspartame.
On February 20, IDFA issued the following statement, which I will quote completely here as I consider it a major sweetener development over the past year.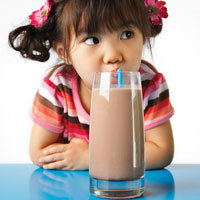 "Nearly four years ago, IDFA and the National Milk Producers Federation filed a citizen's petition with the Food and Drug Administration requesting a modification of the standards for milk and other dairy products to allow the use of non-nutritive sweeteners. Just this week, FDA published the petition in the Federal Register along with the agency's request for public comment.
"The petition was and continues to be a direct attempt to keep flavored milks in school cafeterias, as federal agencies and consumer groups continue to push for lower-calorie milk and foods on school menus to combat increases in childhood obesity.
"The current standard requires processors to use special labeling, such as 'reduced-calorie chocolate milk,' for milk made with non-nutritive sweeteners. This phrase, according to market research, doesn't appeal to children and has contributed to the overall decline in milk consumption in schools, the petition states.
"Allowing milk processors to use any 'safe and suitable' sweetener in flavored milk and still label it 'milk' would help to stem the drop in consumption while promoting healthy eating habits that will last a lifetime.
"Milk flavored with non-nutritive sweetener promotes public health by offering children and adolescents a beverage they are more likely to consume than plain milk and that has all of the nutritional benefits of milk and less sugar than milk flavored with nutritive sweeteners," the petition states.
"There are at least five non-nutritive sweeteners approved by FDA for use in foods and beverages, including aspartame and sucralose. The agency has already updated the ice cream standard to allow these sweeteners in frozen desserts.
"In addition to milk, the petition asks FDA to modify the standards for 17 other dairy products at the same time for administrative efficiency. These products include nonfat dry milk, sour cream, evaporated milk, whipping cream, and yogurt."
As I noted, the statement that was issued appears here verbatim. Because of the controversy that has been generated, I find it necessary to put my two cents in. See the sidebar on page 58 for my thoughts.
New Table-Top Sweetener Features Monk Fruit Extract
A monk fruit extract, developed by New Zealand-based BioVittoria (www.biovittoria.com), is featured in a new natural sweetener launched by McNeil Nutritionals LLC, a subsidiary of Johnson & Johnson. The natural no-calorie tabletop sweetener, Nectresse™, was recently introduced in the U.S.
The product derives its natural sweetness from monk fruit (also known as luo han guo), a small green melon that has been cultivated in Asia for hundreds of years. BioVittoria produces more than 90% of the world's supply of monk fruit extract and juice products.
BioVittoria's Chief Executive David Thorrold explained that the company's strategic partner Tate & Lyle played an important role. "Through our partnership with Tate & Lyle we have been able to offer McNeil great ingredient innovation, backed by our unique, world-class monk fruit supply chain," said Thorrold.
Monk fruit extract delivers a natural sweetness without all the calories and is made from real fruit using a simple three-step process.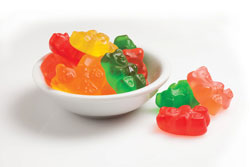 Not All Stevia Plants Are Equal
Reb A stevia sweetener, marketed under the name Enliten®, is available from Ingredion, Westchester, Ill. (www.foodinnovation.com). Ron Deis, the company's Director of Global Sweetener Development, discusses different ways that this stevia sweetener can be differentiated from others in the marketplace, emphasizing that not all stevia plants are created equal.
"Enliten is differentiated from other stevia ingredients in the industry as it provides customers with increased safety assurances given Ingredion's sustainable ingredient production," said Deis. "The stevia is grown, harvested, and processed (steeped, water extracted, purified, and dried) in one location, Balsa Nova facility in Brazil."
Derived from a single-sourced, proprietary cultivar, Enliten offers a very clean taste profile. Often, stevia products need greater masking agents or more limited use levels as the bitterness and off flavors can be noticeable. Enliten is zero-calorie at typical serving levels, and it is about 200–250 times sweeter than sucrose.
The stevia plant contains numerous sweet-tasting components called steviol glycosides. There are more than 10 different steviol glycosides identified in the plant. These vary in amount, sweetness, and bitterness. The production process for stevia sweeteners involves extracting and isolating the desired components from the dried stevia leaves. The components are not chemically synthesized in any way.
--- PAGE BREAK ---
"Per variety, the concentration and ratio of steviol glycosides can vary," explained Deis. "This can impact sweetness quality, even in a purified extract. Consistency in the plant variety itself helps ensure consistency in trace composition and taste. So a proprietary cultivar that provides lot-to-lot consistency and a sustainable ingredient production is ideal."
According to Deis, Enliten can deliver such consistency and contains more than 95% of one of the best-tasting components, Rebaudioside A. And given its consistent high potency sweetness, it functions well in many beverages, baked goods, confections, and processed food applications. It is offered in a fine powder form; however, a granulated version is also available, which reduces messy dust and creates a more flowable product that is easier to accurately measure.
Canadian Facility Plans to Produce Xylitol
"North American food producers look primarily to China or Europe for their xylitol requirements," noted Barry Farquharson, CEO for NovaGreen Inc. (www.novagreen.ca), an Alberta-based specialty refinery. NovaGreen may change this as the company plans to produce a high-quality xylitol sweetener at its Canadian facilities.
A naturally occurring sugar substitute, xylitol is approximately as sweet as sucrose with only two-thirds of the calories. Because it cannot be utilized by bacteria to form cavities, this sweetener is used in the production of sugar-free chewing gum and other dentalfriendly products. It is also safe for diabetics and prediabetics. Current food and beverage applications include desserts; ice cream and other dairy products; jams, bread spreads, and fruit preparations; baked goods; instant sauces; and confectionery products such as chewing gum.
The current global market for xylitol is estimated at $400 to $500 million. In 2012, the American market accounted for $159 million, and has seen a compound annual growth rate of nearly 25% since 2002. By providing a large-scale domestic supply of xylitol, NovaGreen is expecting to increase the use of xylitol, with emerging opportunities to blend xylitol and sugar to reduce the overall finished product cost while still providing significant consumer benefit. Furthermore, the company claims that its production costs will be substantially less.
NovaGreen's proprietary Sequential Extraction Technology will convert abundant biomass such as wheat straw, corn stover, wood chips, and Jerusalem artichoke into products such as xylitol, inulin, and xylo-oligosaccharides.
Sucromalt Provides Balanced Energy
A study recently published in Nutritional Neuroscience shows that sucromalt, a slowly digestible carbohydrate syrup, may increase feelings of mental and physical energy over time compared to glucose. In a crossover study, 44 healthy adult participants consumed a beverage formulated with either 75 g of sucromalt or glucose in the morning. Participants reported greater mental and physical energy, delayed physical fatigue, and a trend toward less mental fatigue with sucromalt compared to glucose. The researchers concluded that sucromalt may help reduce the perceived decline in mental and physical energy and rise in mental and physical fatigue that can occur 4–5 hr after ingestion of a high glycemic index beverage. Further research is needed to confirm these findings and to better understand why sucro-malt may be advantageous from a metabolic perspective, beyond its effect on postprandial glycemic response.
Sucromalt, under its brand name Xtend®, is available from Cargill (www.cargill.com). The sweetener syrup offers better-for-you potential because, while its functional properties are similar to other sweetener syrups, it has less impact on blood glucose fluctuations after eating. Providing carbohydrates and sweet flavor without the peaks and valleys in blood sugar, the fully caloric, low-glycemic sweetener is suitable for use in applications where a steady release of energy is needed. At the 2012 IFT Food Expo®, Cargill highlighted the ingredient in a reduced-sugar raspberry juice beverage in which it demonstrated its slowly digestible, low glycemic properties that help to provide a balanced release of energy in the body.
Sucromalt can be used in a broad array of formulations, including nutrition bars, beverages, ice cream and other dairy products, jams and jellies, puddings, gelatins, and yogurts. It has a lower glycemic response than sugar and glucose, and is 70% as sweet as sugar.
Second Chance for Tagatose?
A study conducted at Oregon State University investigated the sensory characteristics and relative sweetness of tagatose, an emerging natural low-calorie sweetener with various functional properties, compared to other sweeteners including sucrose, sucralose, erythritol, and Rebaudioside A. The results, published in the Journal of Food Science (September 2012), suggest that tagatose elicits a sweet taste without undesirable qualities (bitterness, astringency, and chemical-like sensations) over a wide range of concentrations. Tagatose produced about the same relative sweetness to sucrose across the concentrations tested, while the relative sweetness of other sweeteners was highly concentration dependent.
Although the study underscores the potential value of tagatose as a sweetener, its future in the market-place has not yet been clearly determined. Tagatose was first produced in industrial quantities in 2002 through a joint venture between Arla Foods and Nordzucker, but production ceased in 2006 when the companies claimed that the ingredient was not commercially viable. It is reported that a Belgian firm Nutrilab NV (www.nutrilab.be) is planning to introduce tagatose to North and South America, and it has opened a tagatose production facility near Rome, Italy. The company claims that its production method will be more cost efficient, and that it will adopt a different marketing approach.
Tagatose is 92% as sweet as sucrose, has 1.5 cal/g, and does not raise blood sugar levels, making it suitable for diabetics and prediabetics. It also has prebiotic effects. To make tagatose, Nutrilab hydrolyzes lactose from whey permeate into glucose and galactose. This is then followed by an isomerization process of galactose using an L-arabinose isomerase.
--- PAGE BREAK ---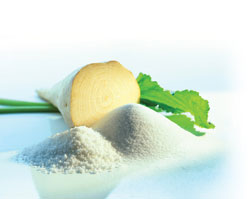 Combining Isomaltulose and Stevia
Isomaltulose, available under the name Palatinose from BENEO Inc., Morris Plains, N.J. (www.beneo.com), has been described as "the next generation sugar."
Derived from sugar beets, the low-glycemic, fully digestible carbohydrate provides a prolonged energy supply in the form of glucose. Compared to higher-glycemic-index sweeteners, it raises blood sugar levels less and keeps them stable for longer periods of time. Moreover, studies have shown that it promotes the body's own fat oxidation during physical activity as well as during rest.
Over the past year, BENEO highlighted the effectiveness of this ingredient in a number of prototypes, including a beverage created for endurance, performance, and energy; an iced coffee; a fruit juice; and confectionery concepts.
BENEO has also worked on combining Palatinose with stevia to create a tooth-friendly and fully digestible chewing gum. The ingredient combination reportedly demonstrates a sugar-like sweetness that successfully masks the licorice-like aftertaste sometimes associated with stevia. Palatinose can be processed like sucrose. Its slow dissolution kinetics help to release flavors over a longer period of time, and its very low hygroscopicity enhances the gum's shelf life. In addition, using Palatinose in chewing gum retains the core's shape immediately whereas the cores in other gums need to be stored for a given amount of time to deliver similar results.
New Sweetener Platform Accelerates Product Development
A new platform for sweetening low-and no-calorie foods and beverages has been launched by Nutrinova (www.nutrinova.com), the inventor of acesulfame potassium. The platform, Sunsations, will accelerate product development, helping manufacturers create sweetener solutions that have a more sugar-like taste.
Nutrinova developed the platform to fill a need in the industry for better-tasting zero-calorie sweetened products. It simplifies the formulation process so manufacturers can bring products to market faster. In the past, manufacturers have managed multiple sweetener ingredients and combinations to create the desired taste profile. This platform's approach provides manufacturers with drop-in solutions in which the individual ingredients have been selected to complement one another.
The first drop-in solution under the new platform is Sunsation Sunett SL, described as a "step change" from Nutrinova's current Sunett sweetener, which is used in more than 5,000 food, beverage, and pharmaceutical products.
The system consists of Sunett, other high-intensity sweeteners, and specialty ingredients that have been combined to provide a clean, sweet taste that is closer to the profile of sugar than similar products. This allows manufacturers the latitude to enhance other aspects of their products. It may also increase the perception of certain flavor notes.
Sunsation Sunett SL can be used in a broad range of products including carbonated and energy drinks, cocktail mixers and powdered drink mixes, yogurt, and other dairy products.
It also has potential in juices, lemonade, and punches.
Flavor Enhancer Designed to Work With New Sweetener
A line of sweetness enhancers, Sweetness Advantage™ from David Michael & Co. Inc. (www.dmflavors.com), is specifically designed to work synergistically with Advantame, a new ultra-high-potency sweetener and flavor enhancer developed by Ajinomoto (www.ajiusafood.com).
Derived from aspartame and vanillin, Advantame is approximately 20,000 times sweeter than sugar and 100 times sweeter than aspartame. It has zero calories and a clean, sweet, sugar-like taste with no undesirable taste characteristics. Suitable for most low- and no-calorie product formulations, it can be used in cooking and baking. Its most notable benefits include its clean profile, excellent functionality, and very low cost in use. Advantame can be used to partially replace sugar, high fructose corn syrup, or other high-potency sweeteners to reduce cost, calories, and sugar content while maintaining the same taste profile or improving the taste and flavor profile of the products. It is FEMA GRAS approved in dairy, frozen desserts, beverages, and chewing gum.
When used together with Advantame, Sweetness Advantage is said to fill the gap in upfront sweetness, mask some lingering aftertaste, and smooth out the overall sweetness, bringing the product closer to that of sugar. Sweetness Advantage is a natural and artificial, non-characterizing flavor that works in applications where Advantame is approved for use, including non-alcoholic beverages, milk products, and frozen dairy products. The use of Sweetness Advantage and Advantame allows for a reduction in calories without sacrificing taste. The combination may even show cost savings over the use of a full-sugar product.
At its 2012 Innovation Roadshow, David Michael demonstrated the Sweetness Advantage line in a reduced-calorie vanilla-flavored drink.
--- PAGE BREAK ---
Stevia-Based Syrup Blend Can Replace HFCS in Beverages
A stevia-based syrup blend, developed by Steviva Brands Inc., Portland, Ore. (www.steviva.com), is designed to replace high fructose corn syrup in beverages. The liquid sweetener consists of a proprietary combination of extracts, natural flavors, and thickeners, which is said to lend a mouthfeel identical to HFCS and a sweet flavor profile that has no aftertaste.
Steviva Blend Syrup is made with stevia, which is 200 to 300 times sweeter than sucrose, making its caloric contribution to beverages negligible. Its sweetness comes from two primary steviol glycosides within the leaves of the South American plant, Stevia rebaudiana. The levels of these, as well as the 100 or more chemical components also present, determine the flavor profile. While HFCS has 4 cal and zero fiber per gram, this product yields 30 cal and 6 g fiber per 100 g.
"Stevia is shelf stable and pH stable, making this blend ideally suited for acidic products such as soft drinks," said Thom King, President of Steviva Brands Inc. "Its flavor pairs especially well with colas, though it's neutral enough to work with other profiles as well."
New Sweetener Blends Sugar Alcohol and Stevia
A new sweetener system from Jungbunzlauer, Newton Centre, Mass. (www.jungbunzlauer.com), blends a sugar alcohol with Rebaudioside A, a highly pure stevia plant extract. The natural zero-calorie product, Erylite® Stevia, provides complete sugar sweetness and full bulk sweetener functionalities.
The easy-to-use blend, available in different levels of sweetness, can create a pure sugar-like taste profile with no additional ingredients or masking agents. It may be used as a sugar replacement in all food and beverage products or as an alternative to artificially produced bulk sweeteners. Beverages can be easily formulated with any Erylite Stevia type to create zero-calorie concepts. In addition, the blend can be adapted toward substantial sugar and calorie reduction in confections, fruit preparations, and baked goods.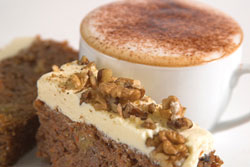 Coconut Palm Sugar Has Low Glycemic Index
Coconut palm sugar, Suchero brand, is a low-glycemic-index sugar, which can be used in baked goods, energy bars, and beverages, and as a tabletop sweetener. The organic, all-natural product was introduced to the North American market by American Key Food Products, Closter, N.J. (www.akfponline.com).
"Because it's made from the sap of the coconut palm, it has an unusually high level of nutrients, which are retained through gentle, non-chemical processing," explained Mel Festejo, the company's COO. "It has an appealing light brown color and mild, nutty, sweet taste."
The sweetener alternative is especially suitable for use in product formulations for diabetics.
The sugar content of the product is primarily sucrose (78% to 89%). And it has been proven to have a glycemic index of 35. This classifies it as a low G.I. food. It contains 16 amino acids, as well as many vitamins and minerals. The product is certified as organic, GMO free, kosher, and halal.
The organic coconut sugar is offered in a variety of bulk containers, and can also be packed in individual consumer sachets in boxes of 20, 80, or 100 units.
Sweetener Combines Stevia and Luo Han Guo Extract
Natural sweetener Lovia is a proprietary blend of Rebaudioside A extracted from stevia leaves and Mogroside V, the main sweet component in luo han guo fruit. The product, launched by Layn USA Inc., (www.layncorp.com), has a sweetness ranging from 30 to 100 times that of sucrose.
According to the company, the sweetener, by weakening the bitter compounds in stevia and utilizing the front end sweetness of luo han guo, provides a more rounded, longer-lasting sweetness. It may be used in a wide variety of food and beverage products and is suitable for diabetic and weight management. Custom formulations are available.
Natural Blend Increases Sweetness Perception
A natural blend developed by Wild Flavors, Erlanger, Ky. (www.wildflavors.com), increases sweetness perception. The sweetness enhancer is the latest addition to the company's line of taste modification ingredients.
Labeled as a "Natural Flavor," the sweetness enhancer is designed to add sweetness perception and reduce sugar/calorie content while lowering finished product costs.
It is available in both liquid and dry forms, and may be used in a broad variety of product applications, including enhanced waters and teas, juice drinks, energy beverages, yogurt and other dairy products, cereals, and sauces.
The proprietary blend of ingredients was optimized by food and beverage development experts and underwent testing by trained sensory panels to ensure product performance.
--- PAGE BREAK ---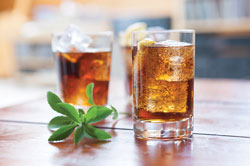 Formulation Service Helps Beverage Manufacturers
A formulation service, Beverage Optimize™, was launched by Tate & Lyle, Hoffman Estates, Ill. (www.tateandlyle.com), to help beverage manufacturers reduce calories in their products. The service provides direct access to the company's extensive beverage formulation experience and wide portfolio of ingredients, including sweeteners such as Splenda® sucralose and Krystar® crystalline fructose, as well as texturants and acidulants.
With rising commodity prices affecting manufacturing costs, the new formulation service offers companies a consistent way to manage sweetener costs and reduce margin pressure in existing products, line extensions, and new product launches.
Tate & Lyle has developed a variety of new prototypes to showcase the sugar reduction capabilities provided by the service. Prototype juices, carbonated soft drinks, still beverages, and beverage mixes are available.
Stevia/Sugar Blend Joins Sweetener Family
A new stevia/sugar blend is the latest addition to the family of sweeteners offered by Domino, West Palm Beach, Fla. (www.dominofoods.com). The product, Domino Light, is described as an all-natural blend of pure cane sugar and stevia, with half the calories of sugar.
By blending pure cane sugar with the zero-calorie, naturally sweet extract from the stevia plant, along with a natural flavor to enhance the taste, Domino has created the sweetener without the use of artificial sweeteners.
The product is available in two package sizes—a 40-count packet box and a 2 lb resealable pouch.
Glycoside Compositions Work With Sugar
Two high-purity steviol glycoside compositions, Optesse HPX and Optesse HPS, deliver excellent taste profiles and better value for diet and reduced-calorie foods and beverages. Sweet Green Fields, Bellingham, Wash. (www.sweetgreenfields.com), a leading U.S.-based global producer of stevia extracts, expanded its product portfolio to include these two natural sweetener solutions.
After studying the interaction of steviol glycosides with reduced-sugar and diet beverage sweetening systems, the company reportedly focused on sucrose levels to create the best-tasting ratios with steviol glycosides. The resulting compositions can be used with varying levels of sugar by food and beverage manufacturers with virtually no sensory consequences and for a fraction of the cost.
Optesse HPS, composed of purified Rebaudioside A, is ideal for 33% to 50% reduced-sugar blended formulations from soft drinks to baked goods. The benefit is a clear, sweet taste with lower calories.
Optesse HPX is suitable for formulations with more complex flavor systems, or for the development of zero- or very low-calorie products.
Like all stevia offerings from Sweet Green Fields, both new products are produced using the company's patented and all-natural Fast Precipitation Process that extracts high-quality stevia glycosides in less time. More information on this process will be provided later in this article.
New Marketing Campaign for Stevia-Based Sweetener
A new marketing campaign from Cargill, Wayzata, Minn. (www.cargill.com), "From Nature. For Sweetness," is designed to further drive consumer awareness, trial, and adoption of the company's stevia-based Truvia products. Since opening the U.S. market for stevia-based sweeteners in 2008, the Truvia brand has led the natural sweetener category and now holds a 61% market share, notes Cargill.
"The Truvia brand was the first to open the market for stevia-based sweetness and provide consumers with a natural choice for balancing sugars and calories in their diet," said Mark Brooks, the company's Global Consumer Products Director for Truvia. "As we continue to lead this new category of natural sweetness, we looked to engage consumers in the Truvia story by focusing on its origin—the stevia plant."
The marketing campaign comes on the heels of several new product introductions, including Truvia Baking Blend that bakes and browns like sugar but with 75% fewer calories per serving. The zero-calorie sweetener has become an increasingly popular ingredient in a variety of foods and beverages, including yogurt, cereal bars, and juices, and in brands such as Glaceau's Vitamin Water Zero™, Smucker's® Sugar-Free Fruit Spreads, and Kraft's Crystal Light® Pure.
--- PAGE BREAK ---
Extract from Monk Fruit
The natural sweetener, BlueSweet™ LHG from Blue California, Rancho Santa Margarita, Calif. (www.bluecalingredients.com), is derived from monk fruit. The ingredient, standardized to Mogroside V, may be used as a natural alternative to sugar and artificial sweeteners.
According to the company, the extract is 300 times sweeter than sugar, offers a desirable taste, excellent solubility, and almost zero calories. The ingredient can be produced in different concentrations to meet requirements for flavors, beverages, and a variety of food applications. It can be used in products such as protein powders, nutritional bars, beverages, cereals, desserts, yogurt, chewing gum, and chocolate.
The company reports that it has completed GRAS self-affirmation for its product.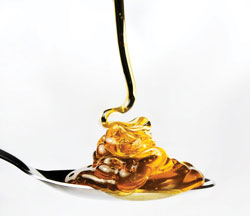 Website Promotes Honey's Use in Beverages
A new website promoting honey's usage and benefits in the beverage industry was launched by the National Honey Board (NHB), Firestone, Colo. (www.honey.com). The website complements NHB's existing online presence in the baking, snack, dairy, and confectionery industries.
"The National Honey Board launched www.BeveragesWith-Honey.com to keep beverage manufacturers informed about the latest developments in the market as they relate to honey," said Catherine Barry, NHB's Director of Marketing. As an all-natural sweetener, honey is suitable for juices, teas, sodas, dairy-based products, and alcoholic drinks.
The new website was launched to provide beverage manufacturers with industry-specific technical, marketing, and formulation assistance.
Prototypes Demonstrate Reduction in Sugar
A collection of Mag-nifique technologies, part of the new Impact! Program from Wixon Inc., St. Francis, Wis. (www.wixon.com), allows formulators to reduce sugar content without compromising flavor.
At the IFT Wellness 13 conference, Wixon featured a prototype low-sugar, low-fat chocolate and cinnamon hummus. Made with SweetLift & Stevia, the dip contains 80% less sugar than the leading national brand of instant chocolate pudding. Also showcased at the event was a Wild Berry Pomegranate Energy Martini made with Magnifique Sugar Lift, allowing for a 30% reduction in sugar.
'Sugar Out, Fiber In'
Inulin—or chicory root fiber—can provide fiber and prebiotic properties while imparting sweetness. A manufacturer of inulin, Sensus America Inc., Lawrenceville, N.J. (www.sensus.us), recently developed a natural, low-calorie, inulin-based sweetener, Frutalose® SF75, designed to help manufacturers reduce sugar in their products.
According to the company, the ingredient can deliver 65% of the sweetness of sugar at 2 kcal/g, while providing the functionality of sugar or high fructose corn syrup. It may be used to significantly reduce sugar in a variety of applications including baked goods, dairy products, and cereal bars.
In addition to its use as a sweetener, the ingredient is a clinically proven prebiotic, shown to support digestive health and weight management. It is said to contain 75% soluble dietary fiber, and can add three to five grams of fiber per serving.
As a result of its properties, the company described the benefits of its sweetening ingredient as "sugar out and fiber in."
Extraction Method Receives Patent
A highly efficient method for extracting Rebaudioside A was developed by Sweet Green Fields, Bellingham, Wash. (www.sweetgreenfields.com). The company claims that its proprietary extraction method is 33% to 50% faster than the industry's conventional methods, resulting in a much more efficient and cost-effective process.
Known as the "Fast Precipitation Process," the procedure draws Reb A out of a mid-grade stevia extract and turns it into a highly purified Reb A powder of 95% purity grade and higher. Another key differentiator is said to be the process's reliance on a water and food-grade ethanol for the extraction, as opposed to methanol or wood alcohol.
Sweet Green Fields was recently granted a U.S. patent covering this extraction method. "This patent is significant because prior to this, the stevia industry's published methods have long relied on methanol as part of the extraction process, and these methods were time-consuming and costly," observed Mel Jackson, the company's Vice President of Science and the creator of the patented process.
--- PAGE BREAK ---
Sweet Whey Permeate Addresses Diabetes
A sweet whey permeate sugar that demonstrates antidiabetic effects was developed by Austria-based S.u.K. Beteiligungs GmbH (www.sempersan.com). The ingredient, SemperSan, reportedly stabilizes blood sugar levels, reducing the risk of diabetes.
Using SemperSan in the production of food, either as an alternative or admixture to sweeteners, would enable the food industry to address metabolic syndrome, right from the onset of the disease in a preventive way through the consumption of mass food products such as soft drinks, dairy products, and confections. Priority was given to those categories in which products traditionally have a high sugar content.
The sweet whey permeate makes possible the development of diabetic-friendly products that are tasty and healthy. As a bulk ingredient, it can be used in existing manufacturing technologies.
More information about this sugar, its production, benefits, and application opportunities was discussed in the 2013 February Ingredients section.
Sweetener Combines Monk Fruit and Cane Sugar
A line of natural sweeteners, syrups, sugar alternatives, and specialty products that supply the sweet taste of sugar without any added synthetic colors, flavors, or fragrances has been launched under the name NatureWise by Imperial Sugar Co., Sugar Land, Texas (www.imperialsugar.com). NatureWise Sweeteners, a specialty division of the company, features a product portfolio that includes zero-calorie and low-calorie natural sweeteners, specialty natural sweeteners, and natural sweetener substitutes for high fructose corn syrup. These natural alternatives can help satisfy the sweet tooth while providing health benefits and a sweet taste.
NatureWise has combined monk fruit with cane sugar to create a sweetener that has one-third the calories of sugar yet is twice as sweet. Crystals are produced using a patented process. Monk fruit extract is interlocked with sugar, molasses, or honey to form a flavorful, shelf-stable product. The resulting sweetener has no bitter aftertaste and is said to be free flowing, easily measurable, and 100% soluble in water.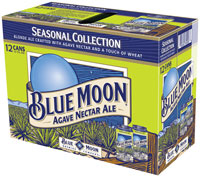 Sweetener Produced From Agave Nectar
Natural liquid sweetener from Domino, West Palm Beach Fla. (www.dominofoods.com), is made from the nectar, or aguamiel, of a plant called agave, which is native to Mexico. According to the company, its agave nectar comes from the organically grown agave azul or blue agave—a species that is known to produce the best quality nectar for sweetening.
Since agave nectar is a naturally sweet product and ranks as having a low glycemic index, it makes for a versatile and ideal sweetener. Agave nectar is purified when it is heated. Depending upon the levels of heating, the product can be produced in two flavors—Light Agave Nectar and Amber Agave Nectar. The Light version offers a pure sweetness that will not add any flavor when sweetening beverages or recipes. The Amber version gives a more caramel-like flavor to foods, and is suitable for sweetening breakfast foods such as pancakes, oatmeal, or cereal.
Sweetener Bonds Cane Sugar with Stevia
A natural low-calorie sweetener, SugarLeaf, is made by bonding steviol glycosides with cane sugar. The product, which may be used as a sweet, healthier alternative to sugar and artificial sweeteners, is available from Wisdom Natural Brands, Gilbert, Ariz. (www.wisdomnaturalbrands.com), the parent company of SweetLeaf® stevia sweetener.
The sweetener, which uses SweetLeaf to bond with cane sugar, has 2/3 fewer calories and carbohydrates than sugar. Suitable for cooking and baking, the product has a sweet taste and browns like sugar. The ingredient may be used in such bakery formulations as bread, muffins, and desserts to provide the sweet taste and baking properties of sugar with fewer calories. More information is offered at www.sweetleaf.com.
Sweetener Drops In
Zero-calorie sweetener, which combines stevia extract with different flavors, can be added in droplet form to a variety of food and beverage applications including coffee, smoothies, oatmeal, yogurt, and other products. SweetLeaf Liquid Stevia Sweet Drops from Wisdom Natural Brands, Gilbert, Ariz. (www.wisdomnaturalbrands.com), comes in a variety of flavors that can provide a refreshing twist without calories.
Once only available as a dietary supplement, the product now qualifies as a tabletop sweetener. All 17 flavors are offered in easy-to-use dropper bottles, so consumers can add as much or as little as their taste buds desire. Flavors include coconut, watermelon, cola, lemon drop, Valencia orange, berry, chocolate raspberry, English toffee, vanilla crème, hazelnut, peppermint, root beer, grape, apricot nectar, chocolate, cinnamon, and SteviaClear for the sweet taste of sugar without the calories.
--- PAGE BREAK ---
Consumer Concerns About Sugar Intake
Nearly a quarter (21%) of consumers polled in a new study from Mintel Research Consultancy expressed concern about sugar consumption in food and beverage categories overall; just 3%, however, cited consumption of high fructose corn syrup (HFCS) as a concern when considering baked goods, beverages, dairy products, and condiments.
Analyzing the study data suggests that "manufacturers would realize a stronger sales increase by reducing overall sugar content than reformulating without HFCS, said Sara Martens, Vice President of The MSR Group, a research consultancy.
Examining consumer behaviors, the Mintel study also found that more consumers are reading labels for total sugar (31%) than for HFCS (4%). According to 41% of survey respondents, calorie content was the most sought information on product labels.
The study was commissioned by the Corn Refiners Association.
A New Form of Honey
A sucker made from 100% pure dried honey has been developed by Canada-based Island Abbey Foods Ltd. The company expanded its Honibe® product line with Honey Delights® Suckers, which will be available in several varieties—pure honey, pure honey with lemon, and pure honey with cherry. In addition to satisfying the sweet tooth, the suckers will offer sources of menthol and eucalyptus for providing temporary relief of sore throat and nasal congestion.
Unlike other honey product lines in the market, which contain only a small percentage of honey (typically less than 5%) and are made with refined sugar, these products are made with 100% pure dried honey and so function as effective vehicles for delivering honey's natural properties. Honey is proven to contain antibacterial and antimicrobial properties, as well as antioxidants and nutrients. Honey may also be used as an alternative sweetener for diabetics and for people on low or restricted carbohydrate diets, as honey is rated lower on the glycemic index than refined sugars.
Under the Honibe brand, other innovations include Honey Drop®, an individual serving of 100% pure dried honey in a non-sticky solid form; Honey Sprinkles for cooking and baking; Honey Lozenges for coughs and colds; and Honey Delights honey candies.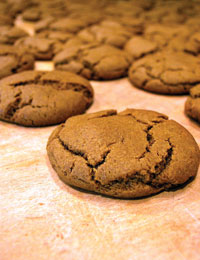 A Sweet Trio
Three natural sweeteners from Briess Malt & Ingredients Co., Chilton, Wis. (www.briess.com), were highlighted at the 2013 Natural Products Expo West. The trio of sweeteners are pure, minimally processed, and can solve formulation issues while helping achieve label claims.
BriesSweet® Tapioca Syrup is gluten-free and functions as a 1:1 corn syrup replacement. It was featured in puffed corn.
BriesSweet White Sorghum Syrup functions as a 1:1 malt extract replacement, aids browning in gluten-free foods, and adds sweetness to a variety of food products. Its use in granola bars was demonstrated.
Maltoferm® CR45 Malt Extract delivers functionality, flavor, and color adjustment to baked goods, confections, sauces, prepared foods, bars, cereals, and other foods. The 100% pure, liquid malt extract is made from a proprietary blend of specialty malts. The sweetener replaced all the molasses in a molasses cookie, creating a "maltlasses" cookie.
Partnership Makes Possible More Xylitol
A global partnership between zuChem Inc., Chicago, Ill. (www.zuchem.com), and Godavari Biorefineries, Mumbai, India (www.somaiya.com), will result in the commercialization of a renewable manufacturing bioprocess for xylitol.
Under the agreement, the parties will apply zuChem's proprietary bioprocess technology to produce a bio-sourced xylitol for use as a food ingredient. Godavari is an established producer and marketer of sugar and sugar-derived renewable materials since 1939.
Xylitol has been gaining in popularity in the United States and North America, but is subject to availability issues and price variability due to shortages of the current raw material used for its manufacture by chemical hydrogenation. The zuChem bioprocess alleviates these constraints and, combined with Godavari's production capabilities, will open the market for new xylitol-containing products.
Next-Generation Stevia Sweetener Developed
A new combination of steviol glycosides is described by its manufacturer, PureCircle, Oak Brook, Ill. (www.purecircle.com), as the next-generation stevia sweetener. With its clean, sugar-like taste, PureCircle Alpha is capable of achieving a deeper calorie reduction in foods and beverages than previous sweeteners in the company's product portfolio.
"We have learned that Reb A is not the right solution for all product applications," explained Jason Hecker, Vice President Global Marketing & Innovation for PureCircle. "Our search for a better-performing stevia sweetener led us to PureCircle Alpha, which has unquestionably become the next generation of stevia beyond Reb A."
The company has increased production of its ingredient, which may be used in a variety of products including carbonated soft drinks, tea, and dairy products. Rigorous testing and sensory evaluation have shown an improved taste and sweetness profile compared with other stevia ingredients.
--- PAGE BREAK ---
EFSA Finds Aspartame Safe
The European Food Safety Authority (EFSA) has launched a public consultation on its draft scientific opinion on the safety of the artificial sweetener aspartame. EFSA's scientific experts have drawn upon all available information on aspartame and its breakdown products and, following a detailed and methodical analysis, have concluded in this draft opinion that they pose no toxicity concern for consumers at current levels of exposure. The current Acceptable Daily Intake (ADI) is considered to be safe for the general population, and consumer exposure to aspartame is below this ADI.
Fruit-Derived Sweeteners and Chocolate
Meeting the demands for alternative sweetening solutions in chocolate, Barry Callebaut (www.barrycallebaut.com), developed Sweet by Fruits™, reportedly the first chocolate on the market that is sweetened by all-natural sugars derived entirely from fruits.
By nature, fruits contain different sugars such as glucose, fructose, sucrose, polyols, and complex sugars. This chocolate product uses the entire sugar profile of the selected fruits, noted Hans Vriens, the company's Chief Innovation Officer.
"This chocolate does not contain any added refined sugar and no added artificial sweeteners," emphasized Vriens. It is made from selected cocoa and sweetened by sugars from fruits such as apples and grapes without compromising the taste of the chocolate.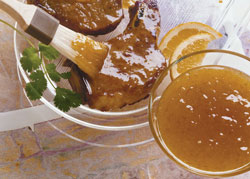 Future Sweetener Strategies
Strategies for reducing sugar content have focused on the development of a variety of new sweeteners and sweetening systems. However, innovation in this area can easily spread to other ingredient categories as demonstrated by TIC Gums Inc. (www.ticgums.com). The company introduced blends of gums and gum systems that can closely mimic the texture, body, and adhesiveness that is lost when sugar is replaced with artificial sweeteners. For example, for sugar-free liquid products using high-intensity sweeteners, Ticaloid Syrup SF1 stabilizes and rebuilds the texture, while Ticaloid Syrup OC1 provides typical sugar glaze stability and texture. Liquids are not the only sugar-free products in need of textural support. Sufficient binding also causes manufacturers concern when creating products with reduced sugar. Sugar provides the necessary hold in binding syrups along with the desired consumer taste. To address the need for texture and stability while reducing sugar, specifically in granola and energy bars, TIC Gums developed Add-Here 3200 for improving binding of particles through film-forming properties in binding syrups.
Researchers are also looking for alternative approaches that may lead to new sweetening solutions. Scientists from the Dutch research group NIZO have found that by alternating levels of taste intensities in the mouth, they can help reduce sugar levels. Their research may provide an alternative solution to the use of traditional sugar replacers. According to the company, the researchers investigated the effect of concentration changes of the sweetener sucrose on the perceived sweetness intensity. They found that the perceived sweetness intensity increased with the magnitude of the sucrose concentration contrast.
Scientists from the Whistler Center for Carbohydrate Research at Purdue University may have found a way to control sugars that lead to diabetes and obesity. Scientists claim that they can now turn on or off the enzymes responsible for processing starchy foods into sugars in the human digestive system—a finding they believe will allow them to better control those processes in people with type 2 diabetes and obesity. Four small intestine enzymes, called alphaglucosidases, are responsible for generating glucose from starch digestion. Each enzyme behaves differently, breaking down starches into different sugars at different rates. Someone missing one or more of those enzymes creates glucose improperly. If these enzymes can be selectively inhibited, it opens up the possibility of moderating glucose to the body as well as directing glucose release into different parts of the small intestines for certain physiological responses.
With these alternative approaches—as well as the continued proliferation of new sweetener systems—the future promises to hold some sweet opportunities for the innovative food formulator.
Next month's Ingredients section will provide a preview of some of the ingredient offerings to be showcased at the Annual Meeting & Food Expo in Chicago, July 13–16.
--- PAGE BREAK ---
---
Got Diet Milk?
You've probably heard that the International Dairy Foods Association and National Milk Producers Federation filed a petition with FDA that would allow the use of non-nutritive sweeteners in flavored milk. (See page 59 of this article for a statement recently released by IDFA.) This has generated some controversy.
For me, it's not a question of safety regarding the use of aspartame or other non-nutritive sweeteners in milk. There have been enough studies over the years to give these sweeteners a green light in food formulation. And most recently, the European Food Safety Authority's risk assessment concluded that aspartame is safe and poses no toxicity concerns. But you know, when you take into consideration a variety of other issues, that confirmation of safety may just not be enough in today's world—one that is becoming increasingly different from previous times.
Am I surprised about the controversy regarding the possible use of non-nutritive sweeteners in milk? Absolutely not. Do a Google search and you'll find some very colorful headlines indeed, among them some that reference a plot for aspartame to poison the milk supply. Consumer watchdog groups are urging the U.S. Food and Drug Administration to reject the petition. One watchdog organization, SumOfUs.org, argues that "hyper-sweet additives like aspartame rewire children's brains so that they always want sugary foods, turning the kids into tiny consumption machines. This constant craving fattens up the food companies' bottom lines as it fattens up their customers, leading to our current obesity epidemic." (That logic sounds a little far-fetched. It has some rather large holes, but for now I'll let food scientists address that particular opinion.)
I hope that the dairy industry, when it issued its petition, realized that such a backlash would be inevitable, that it didn't come as a complete surprise to their representatives. Because if it did, well, somebody had their head in the old milk pail.
Yes, there are several reasons why I think it would have been better for the dairy industry to have avoided this particular controversy. Furthermore, in the light of certain circumstances, was such a controversial decision as advocating the use of a non-nutritive sweetener in flavored milk geared for school children even necessary when considering the other possible alternatives?
In recent years, there has been a proliferation of sweetener developments. Many of these, from a marketing perspective, have been driven by the word "natural." Right or wrong, that is simply the reality today and trying to buck that trend would be counterproductive and possibly even harmful to an industry's image. The color industry certainly is learning its own lessons about this trend as natural colors have overtaken synthetic colors in today's industry. If today's color industry suddenly promoted the use of a synthetic color to solve a particular problem, especially one that involved health issues, I'm pretty sure that I would have the same response as the one I'm having now regarding the dairy industry's selection of strategy.
Labeling decisions—and specifically the words we use—are extremely important today as more and more consumers pay close attention to these labels. From that perspective, arguing to this new generation of people that "allowing milk processors to use any safe and suitable sweetener in flavored milk and still label it milk" seems a bit dishonest. Perhaps IDFA should compare notes with the Corn Refiners Association on the subject of labeling and the importance of wording.
Again, when you realize the number of new sweetener developments emerging that are being used to create lowcalorie products without compromising sweetness, I can't help wondering if there are other ingredient innovations that would be better suited for use in flavored milk. Milk using these new developments can also promote public health by offering children and adolescents a beverage they are more likely to consume than plain milk and that has all the nutritional benefits of milk and less sugar than milk flavored with traditional nutritive sweeteners. And even more important, it wouldn't wave a red flag in front of concerned mothers or consumer groups bullish on certain health matters.
Perhaps in my old age, I'm getting soft. I have always argued against wild emotionalism and prejudice toward food science. Perhaps I should have staunchly defended non-nutritive sweeteners as being safe and say that food scientists should stay the course and not back down. But there's also something to be said about when to pick your fights or remembering that old adage that "mother didn't raise idiots." The fact is that there are a lot more sweetener alternatives today, and some of these may be more suitable in flavored milks for children. Maybe, in this situation, they would offer a better formulation strategy. That's not necessarily saying anything bad about aspartame. It just may be time to move on, to recognize that sweeteners are evolving and providing more possible solutions.
Finally, the "Got Milk" campaign was one of the most creative that I have seen in my lifetime. With the dairy industry's new petition, I'm afraid that the message of that campaign may get sullied a bit. Already I can hear such amendments as "Got Diet Milk?" or "Got Artificially Sweetened Milk?"
I recommend that representatives of the dairy industry read this article, which covers some of the sweetener developments introduced over the past year. And I believe there will be many other promising developments to follow. Perhaps it may stimulate thinking and challenge some of the ways that dairy company executives are looking at their products.
---
www.ift.org

Members Only:
Read more about sweeteners online at
www.ift.org.
Type the keyword into our search box at the upper right side of our home page.

Donald E. Pszczola,
Senior Editor
[email protected]