Chromeless Video Player branded for IFT
Are you looking for the next "big thing" that can solve a major problem, improve your current products, or grow your business? If the answer is "yes", the winners of the 2014 IFT Food Expo Innovation Awards may be the "aha" moment and endpoint of your search.
At Sunday morning's opening general session of the 2014 Institute of Food Technologists (IFT) Annual Meeting & Food Expo®, IFT President-Elect Mary Ellen Camire and President-Elect designate Colin Dennis announced and presented three companies with the 2014 IFT Food Expo Innovation Awards. They are Arla Foods Ingredients, PerkinElmer, Inc., and Solazyme, Inc.
"The Food Expo Innovation Awards are a showcase for amazing advancements made in our profession," said Camire. "Exclusive to companies exhibiting at the IFT Food Expo, these awards honor outstanding innovation in products, ingredients, technologies, instrumentation, equipment, and services that were commercially introduced since January 1st of 2013."
A panel of 10 jurors from industry, academia, and government with broad expertise in research & product development, processing & packaging technology, and food safety selected the three companies and their innovations from 27 qualified entries. Judging criteria included degree of innovation, technical advancement, benefits to food manufacturers and consumers, and scientific merit.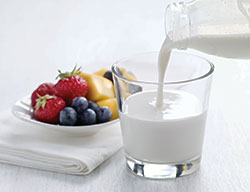 Arla Foods Ingredients captured the 2014 IFT Food Expo Innovation Award for its Nutrilac® proteins for acid whey. The proteins are designed to utilize acid whey, a byproduct of yogurt manufacturing, to make value-added dairy products, such as fermented and acidified beverages, smoothies, and cream cheese containing 2–5% protein, essential amino acids, and calcium. In addition to making new dairy products, the proteins enable Greek yogurt manufacturers to avoid the costs associated with storage, transportation, and disposal of acid whey as waste, feed or biofuel.
Acid whey is a growing problem for Greek yogurt makers. In the Northeast U.S. in 2012, these dairy processors generated more than 567 million liters of acid whey. For every 100 kg of skimmed milk used in yogurt production, about 33 kg ends up in the final product while 66 kg is acid whey. Use of the Nutrilac proteins can convert this 66 kg into 100 kg of a salable fermented drink.
--- PAGE BREAK ---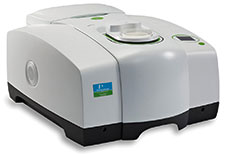 PerkinElmer, Inc. won the award for its DairyGuard Milk Powder Analyzer, which applies advanced algorithms to screen for known and unknown economic adulterants in milk powder. The instrument also provides fast nutritional parameter measurements for protein, moisture, and fat. The system helps manufacturers defend against fraud practices for known adulterants such as melamine and urea, but also for unknown contaminants with non-targeted safety testing that's quick and simple. Non-targeted screening tells the user if the sample contains something that it should not.
The system design enables easy cleaning of surfaces and no sample preparation and its simple touchscreen software allows anyone, not just a trained professional, to screen for threats. Also, the use of FT-NIR allows for the highest sensitivity IR detection while a new accessory design facilitates transferring methods between instruments and sites. Other analysis modes as well as dual mid/near infrared options are also available to analyze other ingredients on the same instrument.
Solazyme, Inc. was honored for its high-stability, high-oleic oil derived from microalgae, the original producers of oil. Solazyme's high-oleic oil delivers superior performance and healthful attributes for a wide variety of foods without compromising on critical taste metrics. It has the lowest level of polyunsaturated fatty acids compared to any oil on the market and provides excellent stability with zero trans fat. Additionally, it is rich in healthy omega-9 fatty acids, low in saturated fats, and high in monounsaturated fats (~90%).
The liquid oil can be used in multiple food applications to replace partially hydrogenated vegetable oils, oils high in saturated fat, and unstable liquid oils. Produced from standard industrial fermentation and proprietary technology, the microalgae-derived oil is well suited for frying, baking, and spraying applications as well as margarines, spreads, dressings, and sauces.

Bob Swientek is Editor-in-Chief, Food Technology
([email protected]).