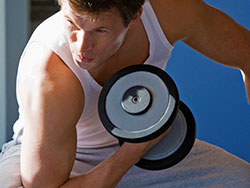 Bones, joints, and muscles are important for proper movement and structure of our bodies. The health and maintenance of these are important for adults, especially Baby Boomers and athletes, and children. From vitamins and minerals to proteins and glucosamine, nutritional ingredients are available to help keep people of all ages moving.
Bone Health
Calcium and vitamin D are most commonly associated with bone health. In the past several years, prebiotics such as inulin and oligofructose have also been shown to benefit bones by aiding in the absorption of calcium, an important bone mineral. Other ingredients, too, have beneficial effects on bone health.
Calcium is the most common mineral found in the human body, accounting for 1.5% of its composition. One of the most important and widely recognized benefits of this essential mineral, which is commonly found in bones and teeth, is bone health, says Hans Schinck, Category Manager at Corbion Purac, Diemen, the Netherlands (www.purac.com).
To meet growing consumer demand, Corbion Purac has developed a range of calcium ingredients for food and beverage manufacturers. The company's PURACAL® ingredients, which contain forms of calcium lactate and gluconate, are highly soluble, making them ideal for beverage fortification. The calcium they provide has been shown to be as bioavailable as calcium from milk.
PURACAL PP is specifically developed for calcium fortification of beverages and contains 14% of calcium L-lactate. On average, an adult human body is able to absorb only about 30% of the calcium consumed, while the rest is discharged, unused. A dose of PURACAL PP can increase the bioavailability of calcium in the final product application by up to 50%, says Schinck. PURACAL XP was specially developed for application in challenging formulations that require extremely high solubility, including syrups and in-line blending. PURACAL XP is also ideal for products demanding high stability such as grape juice or carbonated beverages.
FruiteX-B® Calcium Fructoborate from FutureCeuticals, Momence, Ill., (www.futureceuticals.com), is a patented plant mineral complex shown to aid in joint and bone support. The ingredient has been shown to modulate key markers such as C-reactive protein (CRP) associated with the body's inflammatory response mechanism. Age-related inflammation has been linked to bone health. Information in a FutureCeuticals white paper discussed a doubleblind, placebo-controlled study on healthy subjects and FruiteX-B. Results showed that taking 108 mg of calcium fructoborate twice per day for 14 days reduced CRP by 37%. Calcium fructoborate supplementation also induced a 19% increase in endogenous levels of calcitriol, the active form of vitamin D-3.
"For a nutrient we've heard about since we were children, the amount of research and interest in the health benefits of vitamin D is quite high today," says Barbara Davis, Director, Medical & Scientific Affairs at PLT Health Solutions Inc., Morristown, N.J. (www.plthealth.com). "What's more, data from the NHANES study, 2005–2008, indicate that 94% of U.S. adults are not consuming adequate amounts of vitamin D, causing it to be classified as a 'shortfall' nutrient by the U.S. Dept. of Agriculture. To assist consumers in choosing foods that will increase their vitamin D intake, the proposed Nutrition Facts panel requires vitamin D labeling for the first time."
Recently, PLT Health Solutions, and Oakshire Naturals LP, Kennett Square, Pa. (oakshirenaturals.com), announced the launch of Earthlight Whole Food Vitamin D. The patented mushroom powder ingredient delivers 40,000 International Units of vitamin D per gram from a non-GMO, clean-label, natural source. White button and Portobello mushrooms are exposed to light through a proprietary process to naturally enhance vitamin D content. The ingredient's high concentration of vitamin D will allow food, beverage, and supplement producers to offer '"Good," "Excellent," and "High Potency" source label claims with only a few milligrams of the ingredient. The ingredient is manufactured by Oakshire Naturals, a division of Pennsylvania-based Oakshire Mushrooms.
--- PAGE BREAK ---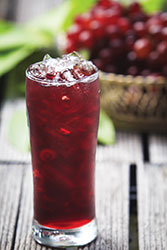 The body needs to optimize the use of calcium because excess calcium, or calcification, will occur within the blood vessel walls, making them stiff and less elastic. Vitamin K-2 is important because it helps keep the excess calcium out of the arteries and mediates the synthesis of proteins that regulate bone metabolism. PLT Health Solutions offers MenaQ7™, a natural form of vitamin K-2 (menaquinone-7, or MK-7). MenaQ7 provides the MK-7 form of vitamin K-2 as a fermentation extract whereby vitamin K-2 is manufactured using Bacillus licheniformis, providing soy-free production. MK-7 is recognized in scientific literature for providing optimal activity and vitamin K status in the body.
KoACT® from AIDP Inc., City of Industry, Calif. (www.aidp.com), is a patented collagen-based compound designed for advanced bone strength. The ingredient's collagen formula delivers more than bone mineral density; it provides a strong, flexible, and fibrous protein network that supports bone structure and helps bone withstand daily impact. KoACT benefits bone health by both increasing bone synthesis and reducing bone resorption, shifting the bone metabolism to a more youthful level.
Tart cherries have been linked to arthritis and muscle recovery thanks to their anthocyanin content. Research presented at the 2013 Experimental Biology annual conference indicated that tart cherries could also help support strong bones (Cherry Marketing Institute, 2013). Researchers at Oklahoma State University found that adding Montmorency tart cherries to the diet reduced age-related bone loss in mice by increasing bone density and showing signs of increased bone-building during aging.
Joint Health
Glucosamine is still the most widely used and discussed joint health ingredient, says Mike Fleagle, Brand Manager Regenasure® Glucosamine, at Cargill, Minneapolis, Minn. (www.cargill.com). Cargill's Regenasure glucosamine is a vegetarian-sourced ingredient produced in the United States. It is self-affirmed GRAS for use in specified foods in the U.S.
"Mechanistically, there was an article published in 2013 that supported the hypothesis that glucosamine activates the cellular housekeeping process of autophagy," explains Fleagle. Autophagy is an important mechanism to keep cells healthy, especially in tissues that have low turnover, such as cartilage. "There are two recent studies in Japan looking at cartilage biomarkers in healthy athletes. More holistically, there were two recent publications from the University of Washington from epidemiological studies that showed a correlation between long-term glucosamine use and reduced inflammation and longevity," says Fleagle.
Methylsulfonylmethane (MSM) is known for its benefits in joint health. Bergstrom Nutrition, Vancouver, Wash. (www.bergstromnutrition.com), offers OptiMSM®, the only MSM ingredient that is designated as GRAS and is approved for use in a wide variety of products, including supplements, nutrition bars, and beverages. Several pre-clinical and clinical studies support the efficacy of MSM in supporting joint health and range of motion. Research shows that MSM reduces inflammatory markers that damage cartilage as people age, protecting its integrity.
GELITA USA, Sergeant Bluff, Iowa (www.gelita.com), offers FORTIGEL® collagen peptides that have been shown to stimulate the growth of new cartilage by stimulating cells to help relieve joint pain and make the joints smooth and mobile. Orally administered FORTIGEL has been shown to be absorbed intestinally and to accumulate in cartilage, stimulating a statistically significant increase of cartilage tissue metabolism.
Researchers at Tufts Medical Center published a study in 2011 that investigated the long-term effect of FORTIGEL treatment on the composition of hyaline cartilage in individuals with early knee osteoarthritis (McAlindon et al., 2011). Overall, 30 subjects were randomized into one group that received 10 g of FORTIGEL a day for 48 weeks and a control group that received a placebo. Three magnetic resonance imaging scans of the knee were performed on each subject: one at baseline, one at 24 weeks, and one at 48 weeks. The analysis of the cartilage scans revealed a statistically significant increase of proteoglycan density in the medial and lateral tibial regions of the FORTIGEL-treated subjects compared to those in the placebo group, indicating a direct impact on human cartilage tissue.
Nitta Gelatin NA Inc., Morrisville, N.C. (www.nitta-gelatin.com), offers Wellnex™ collagen peptides made from type I collagen, the same collagen found in bones and skin. Information from the company's website describes a double-blind, placebo-controlled study in which Wellnex was shown to assist in reducing cartilage degradation and increased cartilage regenerations.
--- PAGE BREAK ---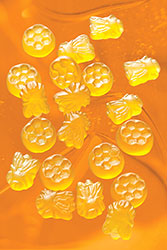 Rousselot, Mukwonago, Wis. (www.rousselot.com, www.peptan.com), offers Peptan® collagen peptides for joint health. The company's latest clinical study demonstrated that Peptan can help to reduce joint pain and improve joint function in patients with osteoarthritis (Rousselot, 2013).
The double-blind, placebo-controlled study was carried out on 100 female subjects between the ages of 40–70 who had been diagnosed with osteoarthritis. The subjects were randomly assigned 8 g of Peptan or a placebo per day for six months. The study confirmed the efficacy of Peptan to reduce knee joint pain in osteoarthritis patients and increase joint function.
At the 2014 Vitafoods Europe exhibition, Rousselot unveiled Bee Healthy™, a gummy-style application that combines the nutritional benefits of Peptan collagen peptides and Olygose pea fibers. Bee Healthy is the latest delivery concept from the company, which features ingredients such as honey (44%), soluble pea fiber, Peptan collagen peptides (13%), porcine gelatine (7%), and vitamin C.
Muscle Health
Proteins and amino acids are essential for muscle synthesis and health, whether you are focused on muscle health as a child, growing teenager, adult, athlete, or elder. Branched-chain amino acid content is stressed among proteins, particularly leucine, for lean muscle. The January 2014 Food Technology article "Proteins Pick Up the Pace" addressed the growing number of protein sources like egg, poultry, soy, dairy, rice, wheat, canola, flax, and pea that are available.
Reidy et al. (2014) showed that using a protein blend of soy, casein, and whey post-workout prolonged the delivery of select amino acid net balance across the leg muscle during early post-exercise recovery, suggesting prolonged muscle building (DuPont Nutrition & Health, 2014). The research also showed that using the protein blend post-workout prolonged the delivery of select amino acids to the muscle for an hour longer than using whey alone. The blend also sustained a greater positive net amino acid balance, suggesting there is less muscle protein breakdown during the time period shortly after consumption of a blended protein product.
The double-blind, randomized clinical trial included 16 healthy subjects, ages 19–30. The protein beverages consisted of a soy-dairy blend (25% isolated DuPont™ Danisco® SUPRO® soy protein, 50% caseinate, and 25% whey protein isolate) or a single protein source (whey protein isolate). The protein sources were ingested 1 hour after exercise by the subjects in both groups. Muscle biopsies were taken at baseline and up to 5 hours after resistance exercise.
Potato proteins are garnering interest in the sports nutrition market. PRO GO™ proteins from Solanic, Veendam, the Netherlands (www.solanic.eu), are extracted from potato using a proprietary process. They are rich in branched-chain amino acids to support muscle synthesis and arginine to support cardiovascular fitness. PRO GO has also been shown to be quickly and easily digested.
Derived from sugar beet extract, BetaPower™ Natural Betaine from DuPont Nutrition & Health, St. Louis, Mo. (www.dupont.com), was shown to improve body composition in strength-trained men (DuPont Nutrition & Health, 2013). The betaine ingredient improved the body composition, performance and power of strength-trained men who consumed the sugar beet extract every day over a 6-week period. The subjects were 18- to 35-year-old men who regularly undertook resistance training. During the treatment period, the men were required to follow a strict training program composed of exercises commonly performed by weight lifters. Measurements at the end of the study showed an increase in lean muscle mass and reduced body fat percentage in those who took the betaine. In addition, arm size and bench press work capacity had increased.

Linda Milo Ohr,
Contributing Editor,
Denver, Colo.
[email protected]