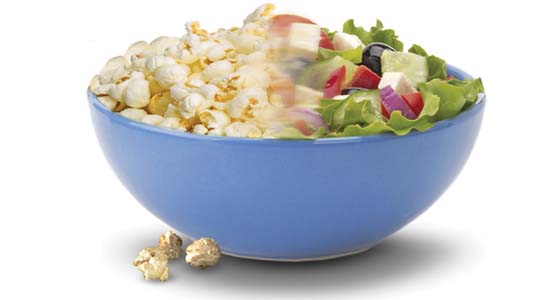 Consumers are snacking more than ever. A lot more. According to National Health and Nutrition Examination Survey data shared this spring at the IFT Wellness 14 conference, four out of 10 adults (41%) didn't snack at all in 1977. By 2007, that was true for only 10% of adults, and nearly one in five (18%) said they had four or more snacks daily compared with 5% who had that many in 1977. In fact, snacks now represent half of all eating occasions in the United States, according to Hartman Group data (2013).
With all of this snacking taking place, it's not surprising that the definition of a snack is broad and the distinction between a snack and a meal is unclear. And that means that getting a handle on snack market opportunities can be challenging.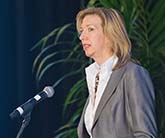 "Where snacks were once traditional products like cookies and potato chips, drivers in consumer demand have blurred the boundaries of what constitutes a snack," says Lu Ann Williams, Director of Innovation, Innova Market Insights, who co-presented a conference session titled "A Healthy Snack Revolution." Today, consumers think of sandwiches, yogurt, nuts, dried fruit, sushi, crackers, cheese, and much more as a snack, Williams says, noting that some of these products can also serve as meals.
Only 20% of U.S. households are now composed of married couples with children under the age of 18; in 1970, that demographic segment represented 40% of U.S. households (Vespa et al., 2013). The downturn in the number of traditional family households is spurring some of the growth in snacking, according to Williams and session co-presenter Barbara Katz, President of HealthFocus International. Nontraditional households are less likely to sit down together for a family meal, and that opens the door to more snacking occasions.
Snack makers have responded aggressively to consumers' changing snack consumption behaviors. Between 2009 and 2013, the number of new snack products launched globally has grown an average of 22% annually, according to data from Innova Market Insights (Figure 1).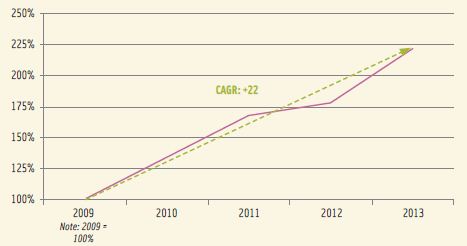 Katz observes that whether a product is consumed as a snack or a meal isn't all that significant. "What matters," she says, "is the opportunity," and when it comes to creating better-for-you snacks, "there's a lot of opportunity." Consumers want to feel good about their snack choices, and that's driving a proliferation of better-for-you snacks like nuts and dried fruits, Katz and Williams agree.
--- PAGE BREAK ---
More than one-third (37%) of consumers HealthFocus polled (2013) said that all food and beverage categories, including things like soft drinks, snacks, and candy, can be made "as good for you as possible." Another 32% agreed that products can be made as good for you as possible, "assuming that they taste exactly the same." How did consumers define "as good as possible"? More than half (57%) said it involved reducing fat and sugar. Sticking with natural ingredients and using fewer preservatives were also important.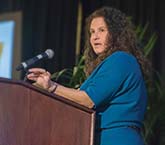 To a great extent, what consumers want from a snack depends on the time of day they are consuming it, and product developers need to be sensitive to that, the presenters emphasize. For example, Katz reports that 60% of the consumers HealthFocus surveyed said that an evening snack is about "reward/indulgence," while for a morning snack, the priorities are split almost equally among convenience, energy, and hunger satisfaction, with reward/indulgence much less important at this time of day (HealthFocus, 2012).
Consumers' snack preferences are shaped not only by time of day but also by the day of the week, Williams observes. "We all start Monday off thinking, 'I'm going to do better with my eating,'" she says. "And you get more indulgent later in the day and later in the week."
Katz identifies three key snack opportunities—small meals, better-for-you snacks, and traditional indulgent snacks—and shares suggestions for addressing important needs for each. For snacks that serve as mini meals, the priority is quickly satisfying hunger, so using satiety-delivering ingredients like whole grains makes sense. Better-for-you snacks often are meant to boost performance or fill a preworkout need; thus, incorporating ingredients like protein and fiber is a good idea. Consumers tend to seek out indulgent snacks to address an emotional need, and for this reason, they will particularly appreciate premium and natural ingredients, she says.
Smaller players are bringing innovation and excitement to the snack sector, much in the way that craft brewers have added new life to the beer category, says Williams. "If you look at something like popcorn, it's these smaller manufacturers that are really being interesting with packaging and flavors."
She cites the example of Popchips, the "never fried, never baked" popped snack chip that has annual sales in excess of $100 million. Its success has prompted mainstream snack companies to respond with a flurry of popped product rollouts. Healthy snacking is hot, says Katz, noting that snack category behemoth Frito-Lay "has seen exciting new growth by appealing to the better-for-you snack consumer."
Williams identifies several noteworthy product trends that characterize the "healthier alternatives" snack market.

• Fresh approaches to fruit snacks. Fruit-based snacks are turning up in the global marketplace in all shapes, sizes, and forms, including chips and bars, she reports. Globally, fruit snack product introductions have surged 19% annually on average from 2009 to 2013, according to Innova Market Insights data, with twice as many launches tracked in 2013 as in 2009.
• Naturally nutritious nuts. Thanks to their healthful profile as sources of nutrients such as proteins, antioxidants, vitamins, and fiber, nuts have been generating "lots and lots of healthy buzz," Williams notes. Peanuts are used most frequently in new snack nut launches, followed by almonds, cashews, pistachios, and walnuts.
• Ancient grains on the rise. Although they accounted for only 1.8% of global savory snack launches in 2013, products formulated with ancient grains are becoming more prominent in the marketplace, Williams reports. Millet was the ancient grain used most frequently in savory snacks introduced last year, followed by quinoa, buckwheat, and chia.
• A new generation of chips. Snack makers are introducing a broad array of more healthful, more "contemporary" chips and crackers, says Williams. Many are low in fat, free of trans fats, high in fiber, and vegetable-based.
• Protein power. Protein snacks have taken the North American marketplace by storm, says Williams, although they are much less of a factor in Europe. Specifically, Innova Market Insights reports that 9% of all snack product launches tracked in North America in 2013 had a protein claim vs 3% of those tracked in Western Europe. Meat snacks in particular are trending up; three times more meat snacks were unveiled in 2013 than in 2009.
The session in which Katz and Williams spoke also featured a panel of consumers discussing their snacking behaviors, and what came across loud and clear to the presenters was that the consumers' ideas about healthful eating frequently were not well supported by nutrition science.
"It was interesting how a number of them had specific things that they looked for," says Katz. "They had what you might call 'nutrition tasks' when it came to snacking, things like portion control or avoiding gluten. But I didn't hear many of them talking too much about the overall healthfulness of what they were consuming."
"Consumers' nutritional knowledge is often based on bits and pieces of information that they can more easily grasp," Williams agrees. "Plus, I think we live in a sound-bite society, so often people end up hearing things out of context."
--- PAGE BREAK ---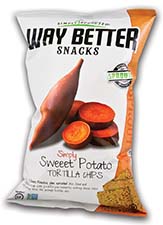 Sodium Reduction Strategies for Snacks
When we think of snacks, they usually fall into one of two categories—salty or sweet. Nationwide, 50 million consumers who often snack between meals agree that "salted snacks are my favorite snack," and 90% of households report eating salty snacks in the past 30 days, according to Salty Snacks in the U.S., a Packaged Facts report (2013).
There is a definite correlation between the prevalence of snacking in the U.S. and the increasing concern surrounding sodium intake levels. The average intake by Americans is around 3,400 mg/day, while the 2010 Dietary Guidelines for Americans recommends the general population consume no more than 2,300 mg/day. How do we bridge that gap with more people consuming snack foods on a regular basis? Food industry experts at the Wellness 14 conference attempted to offer solutions to manufacturers to help address the issue of lowering sodium in packaged foods.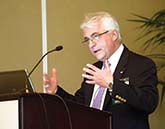 Among the speakers, Nigel Kirtley, Vice President of Research, Development, Quality & Innovation at Kraft Foods, and Bill Graves, Senior Vice President, Product Research, for the Dairy Research Institute, shared their research and efforts in lowering sodium in cheese. Manufacturers in all food categories are exploring ways to launch their products in snack-size formats to take advantage of consumers' desire for grab-and-go food products, and cheese is no exception. With the popularity of individually packaged cheeses such as Mini Babybel from The Laughing Cow, items such as string cheese are proving they are not just for kids anymore.
Chromeless Video Player branded for IFT
While cheese offers calcium and protein, it also contains a significant amount of sodium. According to Graves, cheese contributes 8% of the sodium in the U.S. diet.
The cheese industry acknowledged that it needed to work toward lowering sodium in cheese, but the industry "did not want to impact consumer acceptance, the taste, quality, safety, or the nutrients," says Kirtley. So, in 2010, the dairy industry formed the Cheese & Sodium Task Force—a partnership of 25 cheese makers, retailers, suppliers, and government agencies to collaboratively address sodium in cheese.
While cheese is made of only four basic ingredients—milk, salt, starter culture, and enzymes—it is actually rather complex. There are more than 300 types of cheese, and each type has a different amount of sodium, which plays a critical role in the safety, taste, texture, shelf life, and manufacturing process of the cheese. The Task Force decided to conduct two studies measuring sodium levels and examining the opportunities to reduce those levels without impacting flavor and consumer satisfaction. These studies bring to light some avenues to sodium reduction that can be applied to other food categories.
Taking a Gradual Approach
Most of the speakers who presented in the Sodium Reduction track at Wellness 14 agree that there is no "one size fits all" or "magic bullet" approach to reducing sodium in snack foods. For cheese, the industry has had some successes with a gradual approach to reducing sodium. For example, Kirtley illustrated that Kraft has been able to achieve an 18% reduction in its Singles American Slices and a 10% reduction in its Grated Parmesan by gradually lowering the sodium levels. However, it is challenging because reducing salt alters the flavor chemistry and leads to increased off flavors and bitterness.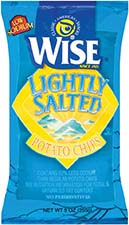 The same can be said for potato chips. "The total flavor of potato chips without salt is less," says Linda Kragt, Director of Technical Services for Morton Salt Inc., another Wellness 14 presenter. "Salt tends to round out, smooth, and blend flavors." However, according to Stephanie Pauk, Global Food Science Analyst at Mintel Group, the concept of lightly salted is being explored by more potato chip brands. For example, Wise Foods Inc.'s Wise Lightly Salted Potato Chips calls out its sodium content on the front of the bag with a "Low Sodium" claim and text that reads "contains 52% less sodium than regular potato chips." Consumers are well aware that potato chips are salty, so those looking to cut back on sodium may be willing to replace their normal chips with ones that are lightly salted.
In its first study, the Cheese & Sodium Task Force aimed to determine sodium levels across major cheese types and forms. They studied the sodium levels in 1,665 different samples and found that there was wide variation in the levels across different types of cheese, brands, forms, and even among sample-to-sample testing. They found that there was actually less sodium in most cheeses than the amount indicated on the Nutrition Facts panel. "There's a clear process control issue here," says Kirtley. Reducing sodium variability would enable manufacturers to improve customer satisfaction through more accurate labeling.
According to Kragt, minimizing process variation can result in using less salt as the consistency of its application is improved. In her example, applying salt to a snack such as potato chips using gravimetric dispensers in which the salt is free flowing and not clumping would provide a more consistent salt application. In addition, the manufacturer needs to take into account the morphology and particle size of salt because they affect the solubility rate and the "release" of the salt taste. In general, finer particles release more rapidly and may have better adhesion to the food product. Therefore, it may be possible to use less actual salt without impacting the consumer's perception of a product's saltiness.
--- PAGE BREAK ---
Substituting for Salt
Another method of reducing sodium in snack foods is to replace some of the sodium with a substitute that will taste salty. Many product developers turn to potassium chloride as a partial substitute for sodium because it enhances perceived saltiness, is GRAS certified, and has similar physical properties to sodium chloride. It has the added benefit of providing a source of potassium, which is a nutrient of concern for Americans. However, there are some drawbacks to potassium chloride, such as its high price point. In addition, according to Kirtley, using salt substitutes may result in a product that can no longer be legally called cheese; it becomes a "cheese product." Finally, "potassium chloride can exhibit a mixed taste profile," explains Kragt. "It can have a metallic or offtaste, which is why it isn't used as a 100% substitution."
The Cheese & Sodium Task Force conducted studies assessing the potential of several different sodium replacements in cheese and found that potassium chloride showed the most promise. In fact, the studies showed that a 25% replacement of sodium chloride can be achieved with potassium chloride in cheese. Further reductions required a combination of potassium chloride and bitterness blockers.
Kragt shared an Ohio State University study in which consumers were given potato chips with salt, 25% reduction of salt, 75% salt/25% potassium chloride, and 67% salt/33% potassium chloride. The researchers found that the consumers disliked the reduced salt chips the most and actually preferred the overall flavor of the 67% salt/33% potassium chloride chips the most. "We did not see detrimental bitterness with potassium chloride intervention," says Kragt.
Whatever approach food manufacturers and product developers choose, it has become increasingly important to lower sodium in snack products. And, according to Mintel's Pauk, the sodium levels have slowly declined over the last five years. There has been a 14% and 23% reduction in sodium in potato snacks and snack mixes, respectively, since 2009 (Figure 2). Reducing sodium in food products, especially consumers' beloved snack foods, requires walking a fine line between healthfulness and taste/liking. As Kirtley concludes, "It is very much in the common interest of the industry to get this right."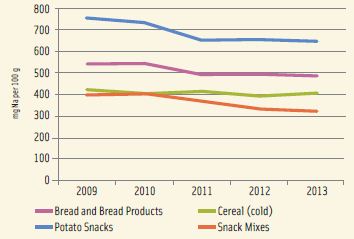 Big-Picture Perspectives
Healthy food means different things to different people, according to Wellness 14 presenter David Freedman of The Atlantic. The same is true for healthy snacks: to one person a healthy snack may be organic fruit and cheese; to another, it may be movie-theater popcorn coated with imitation butter and a low-sodium salt substitute. For those who obsessively choose seasonal, organic, unprocessed, locally grown foods to snack on, Freedman has a message: The consumption of seasonal, fresh, unprocessed, organic foods will not stem the tide of obesity. Plenty of obese people who consume only unprocessed foods continue to have weight management issues because they still choose highfat, high-calorie natural and/ or organic foods. Moreover, Freedman says that the idea that all processed foods are unhealthy "is utterly absurd." "Last time I checked, it's really been food processing that's largely responsible for pretty much eradicating hunger in the world, … and [it] has gotten rid of the plague of foodborne illness that used to be an enormous problem in the human race … well into the 20th century," he asserts.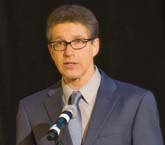 Freedman is an unabashed supporter of food science, processed foods, and conventional food manufacturing. This is because the food industry can play a significant role in calorie reduction by reducing calories, fat, and added sugars in all packaged foods and snacks. In his opinion, the only necessary changes for weight loss are reducing caloric intake and changing behavior. Nevertheless, people with higher incomes who shop at Whole Foods and Trader Joe's have "run off the rails" by trying to convince the general public that processed foods and snacks—especially those made with genetically engineered ingredients—are toxic to health, obesogenic, and bad for the environment, according to Freedman. "There is a wealth of scientific evidence that processed food, in general, is perfectly healthy," and "there [are] no scientific studies that indicate that eating processed foods is going to shorten your life in any significant way," he declares. Obesity, which can occur with or without the consumption of processed foods, is the single significant determining factor for poor health. Furthermore, scientific research indicates that genetically engineered ingredients are safe and, in many cases, integral for producing food during a time of rapid climate change. Indeed, several types of foods and snacks would have disappeared from supermarkets had it not been for fertilizers, pesticides, and genetically engineered plants.
Chromeless Video Player branded for IFT
Freedman says it is illogical for food elitists to believe and accept the developments and findings of scientific research in areas such as healthcare, pharmaceuticals, and medical technology but not with regard to food and nutrition science. He takes issue with misguided food industry critics who attempt to impose "pseudo-science beliefs" on the rest of the population and "campaign against good science and things that other people need to be healthy," such as safe and nutritious processed foods and snacks. "Science is not a smorgasbord. … You either believe in science or you don't, and you should believe in it across the board," he contends. Freedman thus offers the following advice to food industry professionals: "Don't let the knuckleheads get you down. The food industry has a particularly critical role to play in the reduction of the plague of obesity."
--- PAGE BREAK ---
Wellness 14 presenter Michael Roizen of the Cleveland Clinic's Wellness Institute has a similar message for the food industry: "You as a group should be the heroes that we worship, because you can change the health of the world," he says. Roizen also believes food industry professionals can be integral in redirecting the health trajectory of the world by developing healthier and more nutritious foods and snacks. Food is key in determining the expression of genes and health. Roizen would like food professionals to avoid making snacks with three food ingredients that rob consumers of energy and memory: added sugars, simple carbs (enriched flour), and added syrups.
Chromeless Video Player branded for IFT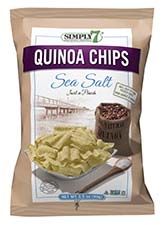 Many of the snacks Americans consume are fried: potato chips, corn chips, French fries, onion rings, and so on. Yet if the oil used to fry these snacks is saturated, then it can cause chronic inflammation. Fat from cows and pigs, which have four legs, is the worst. Fat from chicken, which has two legs, is better. Fat from seafood, nuts, avocados, etc., which have no legs, is best. Roizen wonders why food scientists haven't developed a frying oil made from the good fats in seafood, nuts, or avocados— that is, no-leg fat sources—to create fried snacks. Hence, he challenges food scientists to develop a fat for frying that delivers health/nutrition as well as taste: "There is no [good] reason for having saturated fat rather than monounsaturated or polyunsaturated fat as main components of [modern food choices]."
Roizen also takes issue with another aspect of snacks available in the U.S. marketplace. He says that packaged foods usually contain more unhealthy, bad elements than beneficial ingredients. For many consumers, it is difficult to choose and eat packaged food that is healthy; they shouldn't have to spend hours standing and reading product labels in supermarket aisles to figure out which food choices are more nutritious. Referring to the deceptive messages and confusing terminology on labels, Roizen says, "The packages of [processed] food are totally confusing." He thus challenges food scientists to make more healthful, inexpensive packaged foods and to make healthy foods and snacks the easy choice rather than a difficult label-searching, term-researching process: "Processed food is an important component of the [food supply]. People want that convenience," he says. However, he believes that food scientists and food companies "can change American culture" by making and selling food that is tasteful and appealing but that is also "nutritious and give[s] health."
Surprisingly, Roizen does not think more low-sodium foods and snacks are necessary: Low-sodium food "is very important for salt-sensitive hypertensives, but they [constitute] only one-half of one percent of all the hypertensives. For the rest of people, it makes a very small difference. So to focus on that and give up taste and give up pleasure isn't what we should be doing." Moreover, Roizen clarifies his stance on sugar, stating that sugar itself is not the problem; rather, it is the way sugar is delivered— specifically, whether it is bound or not. Sugar—in the form of glucose—is necessary to sustain life as it is the body's primary source of energy. And simple sugars intrinsic to foods such as beans, vegetables, fruits, and nuts are accompanied by fiber, protein, phytochemicals, and beneficial micronutrients. Natural sugars present in whole foods are not bad. He points out that American society is at a critical juncture: "Do we keep spending on medicine … or can we get healthier by spending less on medicine and maybe more on food?" It is counterintuitive, and perhaps unwise, to spend on both.
To see video interviews with some Wellness 14 presenters featured in this article, visit the online version at www.ift.org/food-technology.aspx.
Learn what Amway's Deepa Shenoy, a Wellness 14 presenter, has to say about the complexity of formulating protein-based snacks to address specific consumer needs.
Chromeless Video Player branded for IFT
---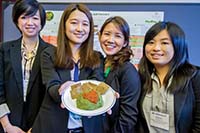 --- PAGE BREAK ---

Rutgers Team Takes Top Spot in Student Competition
Combining the crunch of a cracker with the creaminess of a dip, the team from Rutgers University came in first at this year's fourth annual Heart-Healthy Product Development Competition, sponsored by CanolaInfo.
The competition challenged teams of students to help combat cardiovascular disease by using canola oil to develop heart-healthy food products low in saturated fat and free of trans fat. The products were also required to meet certain nutritional criteria based on U.S. Food and Drug Administration food labeling guidelines.
"Canola oil has the least saturated fat of all common cooking oils—half that of olive oil—plus a neutral taste and light texture that makes it an excellent fit for hearthealthy products," says Shaunda Durance-Tod, CanolaInfo program manager at the Canola Council of Canada and one of three judges for the competition.
After months of product development work, three finalist teams were invited to present their products at the Wellness 14 conference. The teams created posters and provided judges with tastes of their products during closed sessions, and each team delivered oral arguments to the judges and conference attendees.
During the Wellness 14 closing session, IFT President-Elect Mary Ellen Camire announced that Lumeng Jin, Vi Dao, Siyu Wang, Yi-Chun Lai, Chen Liu, and Weiyue Wang from Rutgers University took first place for Heartmony, a high-protein snack composed of two separately packaged containers secured by shrinkwrapped plastic. The smoky crackers combined rye, oat, chia, and flaxseeds and gained saltiness from a topical application of Soda-Lo. The vibrant green dip mixed spinach, edamame, kombu, red pepper, roasted garlic, and fresh herbs; it has a refrigerated shelf life of six months.
Chromeless Video Player branded for IFT
"While any food product has to taste good in order for it be a commercial success, as judges we are also paying close attention to the process that the students go through to arrive at that product," says Durance-Tod. "What did they consider and what didn't they think about? In the end, the winning team did a lot of things really well."
To create their winning product, the team brainstormed some basic recipes, then met regularly to test different ingredients and processing methods. They also performed a sensory test, using feedback from it to finalize the recipe. "We not only learned how to utilize ingredients for a better taste but also learned other aspects related to product development, such as packaging, labeling, and marketing," says team captain Lumeng Jin. "This experience really helped us develop more interests and confidence in our future careers in the food industry."
The team received a trophy, a check for $3,500, and complimentary registration to the 2014 IFT Annual Meeting & Food Expo in New Orleans for all team members. The second- place team from California Polytechnic State University, San Luis Obispo, received a trophy and a check for $2,500 for its product, Demergo, which paired crispy rosemaryinfused crackers with a Mediterranean-inspired cauliflower spread. The team from University of Massachusetts, Amherst, received a trophy and $1,500 for SmarTarts, a portable vegan and gluten-free breakfast pastry formulated without any added sugars.
"The annual Heart-Healthy Product Development Competition gives students real-world product development experience, and the students from Rutgers worked hard from start to finish," says Camire. "All of the teams came up with very innovative ideas, and the competition has been a great learning experience that will prepare these students for the demands of the job market in the future."
—Melanie Zanoza Bartelme
Kelly Hensel is Food Technology magazine's Senior Digital Editor ([email protected]).
Mary Ellen Kuhn is Executive Editor of Food Technology ([email protected])
Toni Tarver is Senior Writer/Editor of Food Technology ([email protected]).