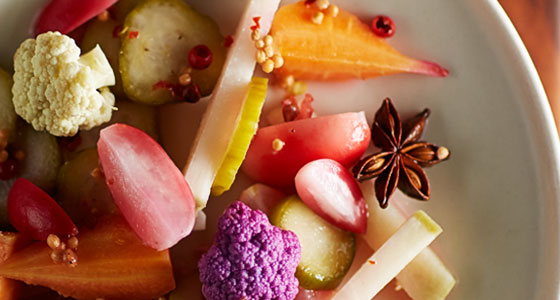 In the last decade, there's been a curious change happening in the food science and technology department at Oregon State University in Corvallis, Ore., that reflects the shifting demands of consumers across the United States. "We've had a five-fold increase in students in our undergraduate program with over 75% pursuing a degree related to fermentation," says Tom Shellhammer, Nor'Wester professor of fermentation science, current president of the American Society of Brewing Chemists, and a member of IFT since 1987. "They're interested in craft beer, wine making, cheese production, artisanal breads, and vegetable fermentation," he says. What these students find most appealing is the sense of greater authenticity of these products. "It's harkening to an older type of food processing. You also see a rise in home brewing, home canning, home bread makers, and home cheese makers. It's food processing, but it's not what people consider 'processed foods,'" Shellhammer says.
Leave it to the microbes. Whatever reservations consumers may have about the food industry these days, they don't appear to apply when it comes to the original food processors, food preservers, and flavor specialists: yeast and lactic acid bacteria. There's a renaissance happening across the vast category of fermented foods with consumers wanting more specialty, craft, or artisan products, including yogurt, beer, cheese, kimchi, and more, which aligns with other market trends that include greater interest in a variety of natural, minimally processed, and healthy products with clean labels. However, food scientists and industry experts warn that in order for the current fermented foods fever to have staying power, it will come down to good quality management.
Remembering back when he was a food science student and first found an interest in working with microbes, Robert Roberts, professor and head of the department of food science at Pennsylvania State University, says there came a time when he had to make a choice: "To either side with the good guys or the bad guys. I chose the good guys." It's a choice that allowed him not only to pursue his passion for dairy science, but also molecular biology and genetics. But the live, active organisms added another layer of complexity to producing food. He says, "In my other life, I teach a course all about ice cream from cow to cone, and the only microbiology is quality and safety. When you look at manufacturing a cultured dairy product, you not only have the chemistry, you also have to deal with the microbes."
But sometimes those good guys end up misbehaving in some way, and that is where most of the problems related to manufacturing fermented foods lie, Roberts says. "I can't count the number of times I've heard, 'the organism didn't do what it is supposed to do.'" His reply? "'No, I say, the organisms always do what they're supposed to do, but they didn't do what you wanted them to do.'" To gain a full appreciation for microorganisms, it takes acknowledging that "they each have their own personalities." For instance, most starter cultures contain multiple strains of bacteria. Each one might behave in a slightly different way. One might grow best at one temperature and another at another temperature. Depending on the temperature, it might change what strain dominates the fermentation, which might result in an entirely different product. "You've got to understand those microorganisms, and you have to control specific parameters."
--- PAGE BREAK ---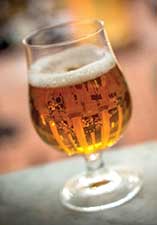 Craft Culture Club
The popularity of craft beer is a clear signal of where fermented food trends are headed. At a time when U.S. beer sales have been mostly flat, new midyear data released by the Brewers Association shows that craft beer production in the U.S. increased 18% from January through the end of June 2014. The not-for-profit trade association that represents the majority of U.S. breweries also reports that, as of June, there were 3,040 breweries operating in the U.S., 99% of which are small, independent craft breweries. "If you look back 25 years, at the lowest point, there were less than 200 breweries," Shellhammer says. With that change also came a variety of flavors, more sense of regionality, as well as global connectedness, instead of accepting only mainstream varieties.
However, with the fantastic growth, problems related to quality have followed. Right now, Shellhammer says, the same problems are occurring that happened earlier in the '90s—"it's the same sort of enthusiasm, people rushing to market, and they want to make money, but some who come into the business are not as technically competent, and the product they're producing isn't of consistent quality."
As Brewers Association Director Paul Gatza explained in his opening statement this past April at the Craft Brewers Conference in Denver, Colo., the problem among seven or eight out of 10 independent American craft breweries is "quality, quality, quality." Beer consumers might live with a bad experience once, but "twice and they won't go back," Shellhammer adds. It takes solid training at a university setting or from organizations that do continuing education, as well as connecting with professional organizations that promote quality—like IFT, the American Society of Brewing Chemists, and the Brewers Association—to make a good product.
Moreover, the craft beer revolution might not have even happened at all had it not been for the help of the Allied Trade Membership of the Brewers Association, according to Craft Beer Program Director Julia Herz. "The reason there has been an evolution in beer is because the Allied Trade members have been able to support these small, independent craft brewers," she says, noting that of the 3,000-plus breweries, "about 75% are our members and 99% of the beer is under our membership." An entire listing of Allied Trade members is available at the Brewers Association's website: http://www.brewersassociation.org/directories/suppliers/.
One of the Allied Trade members is Wyeast Laboratories of Odell, Ore. Brand manager Michael Dawson notes a recurring theme since the Craft Brewers Conference: "Don't make bad beer." That's where Wyeast comes in—with its vast library of yeast strains available to all brewers. In addition, the company has a dedicated technical services and lab staff to help with every phase of the fermentation, from planning pitch rate to harvesting. They assist with strain selection, order quantity based on parameters like brewery design, recipe, fermentation conditions, desired cell counts, and budget. Afterward, they answer questions for all that comes after pitching the yeast, from fermenting to filtering the product.
White Laboratories of San Diego, Calif., is another Allied Trade member that has an extensive quality laboratory complete with a full line of testing and a menu of analytical services options. White also provides a variety of brewer's yeasts from its bank of strains for everything from ales, pilsners, lagers, porters, and Hefeweisens, to ciders and wines. On May 26, 2014, the company was featured in The New York Times for its work, in partnership with a Belgian genetics laboratory, in sequencing the DNA of more than 240 strains of brewing yeasts. These included samples from notable breweries such as Sierra Nevada, Duvel Moortgat, and Stone. It's an effort expected to assist with the development of newer, better strains that can improve flavor and aroma of craft beer, according to the company's founder, Chris White.
The support from labs like these is essential for a quality product, as is sourcing quality raw materials like hops and barley, Herz says. "There are a documented 142 beer styles in the world, and each individual style is based on many variables. It depends on the barley, different hops, different yeast, and different water. The last big ingredient is carbonation. It's CO₂ or nitrogen, but what's dispensing doesn't always taste the same per beer."
When seeking out select ingredients, Brewers Supply Group of Shakopee, Minn., is there to lend a hand in finding suppliers at competitive prices for craft beer. The group offers a wide range of flavors, spices, fruit purees, sugars (lactose, corn sugar, rice syrup, and maltodextrin), or other ingredients that can help bring character or unique qualities to craft beer. It can also help supply all the essential equipment or aids for brewing. These include everything from buckets, carboys, and nylon bags to water treatment, wort clarification, enzymes, beer clarification, flavor stability, and foam control. "They're a vehicle that small-scale craft breweries can use for guidance beyond just selling ingredients and processing aids," Shellhammer says.
--- PAGE BREAK ---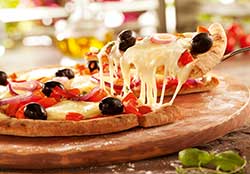 Natural Cheese Is Ripening
From the Wisconsin Dept. of Agriculture, there's another sign that consumers crave variety in their fermented fare. The No. 1 cheese-producing state in the country reports that the quantity of specialty cheeses it produces has risen from 83 million pounds in 1993 to nearly 640 million pounds in 2013. Specialty cheeses—which include varieties such as Asiago, feta, Gouda, Hispanic, Parmesan, and "other" (a large category)—now represent 22% of 2.7 billion pounds of total cheese production in Wisconsin in 2013. Nationally, research firm Mintel reports "a strong interest in the natural cheese segment from the growth of artisan varieties and new flavors." The natural cheese segment, in fact, continues to be the largest within the cheese category, with sales reaching $14.9 billion in 2013, boosted by Kraft's brands, and predicted to grow 29 % from 2013 to 2018.
The growing variety of natural cheeses hasn't escaped the attention of Wisconsin Cheesemakers Association Executive Director John Umhoefer. He says that the organization, which hosts the World Championship Cheese Contest on even-numbered years and the U.S. Championship Cheese Contest on odd-numbered years, has gone from having about 250 entries to approaching 3,000 entries annually. It's growth that Umhoefer chalks up to the changing tastes of younger consumers. "This is not the generation that is putting mild cheddar on their sandwiches. They're well traveled, they're looking for great cheese, and they're the same people fueling craft beer's popularity. They're attracted to the natural processing. It's a real renaissance in artisan cheese. It's old school brought back in a new way," he says.
That new way often amounts to ideas that have never been thought of before, such as added mushrooms or cranberries or new and different spices. The expanding creativity has given rise to a new market for suppliers of artisan cheese makers. It first began with peppers, Umhoefer notes, but then expanded to suppliers offering a variety of spices and condiments that work well in a high-moisture environment with varying pH values. The distinction is important because a lot of ingredients will simply mold over, or otherwise end up going bad, while the cheese just keeps getting better and better with time, Umhoefer explains.
One of these suppliers is Garon Foods of Herrin, Ill., a company that specializes in a wide range of peppers, including jalapeno, habanero, bell, and banana pepper varieties. The company also provides a variety of spices, herbs, fruits, and flavorings for use in artisan cheeses. These come in various forms, including chopped, diced, and sliced. There are also a number of preservation methods to choose from: brined, dried, freeze-dried, frozen, or infused. To establish a unique character, these can be combined in cheese with a balance of both pungent and aromatic spices, as Karen Paulus of the Wisconsin Center for Dairy Research reports. For example, the sharpness of black pepper, garlic, or oregano can be paired with white pepper, onion, or basil, respectively.
Yogurt—Fermented Fitness in a Cup

While flavor and novelty are reasons consumers value fermented foods, another reason is perceived healthfulness. Nowhere is this more clear than in the category of yogurt and yogurt drinks, which Mintel reported topped $7.4 billion in sales volume for 2013, a 6.4 % increase over 2011 and a 40% increase since 2008. Today, yogurt represents just 1.9% of total supermarket sales, but if that number appears small, consider that yogurt represents about 8% of supermarket sales growth. It should be no surprise that much of yogurt's growth has come from the type that's delivered in the traditional style of the Greeks. Pioneering Greek yogurt maker Chobani of New York City reported a 21.3% sales increase in 2013. To keep up with demand and fierce competition, in 2011, the Dannon Co. (a subsidiary of Danone), opened a new research and development facility at its headquarters in White Plains, N.Y. It was an important move, says Michael Neuwirth, senior director of public relations, because it helped the marketing and R&D teams work more closely together to bring products with competitive advantages to market more quickly. It looks to have been worth the $9 million investment; Dannon's introduction of its Oikos brand has seen tremendous success, reporting sales growth of 164.7% in 2013.
In the case of yogurt, it's the health benefits that drive purchases. Based on a survey by Mintel in 2013, consumers report that they chose to purchase Greek yogurt because they either viewed it as a guilt-free snack, a dessert alternative, a nutrient-dense source of protein, vitamin D, and calcium, or as a way to improve their digestive health. Much of yogurt's growth is owed also to more people being aware of the health benefits attributed to probiotics. According to data from the Natural Marketing Institute (NMI), between 2005 and 2013, consumer understanding of probiotics' links to digestive health has gone from 8% to 44%. It's a "huge increase," says Steve French, NMI managing partner. Commercial advertising campaigns, such as those that supported Dannon's 2006 introduction of Activia, which was the first yogurt product on the market to claim a digestive health benefit from probiotics, have contributed to that increased understanding. In addition, news stories related to studies on probiotics and their imparted benefits on gut health have helped, too. French says that the extra attention has not only benefited yogurt, but also other fermented milk products such as kefir, as well as fermented tea products like kombucha, fermented vegetable products like kimchi and sauerkraut, and even probiotic supplements.
But producing the increasing varieties of yogurt, other fermented fresh milk products, and fermented tea products also comes with manufacturing and quality challenges—just as has occurred with craft beer. "I teach fermentation in the No. 1 yogurt-producing state, and it's interesting that I hear the same issues time and again. They want the yogurt to taste the same or just a little different, but it's not reproducible," says Martin Wiedmann, professor of food science and director of the Cornell Food Safety Lab in Ithaca, N.Y. He adds that it's necessary to ask the right questions: Where will the microbes come from? What raw materials will you use, and how will you reduce variability? How are you going to create a reproducible environment for consistency? "Bacteria can be very fickle," he says.
Wiedmann says that probiotic culture houses can offer assistance in improving quality. Chr. Hansen of Copenhagen, Denmark, offers advanced methods of evaluating how cultures interact with the environment they exist in, as well as having genomic and microarray platforms. DSM of Heerlen, Netherlands, is another company that specializes in supplying yogurt cultures, including DELVO® FRESH dahi cultures that are ideal for producing traditional dahi and related products popular in countries like India.
--- PAGE BREAK ---
Clean Label Solutions
With more than half of consumers now reporting that they select foods based on what's on the label or nutrition facts panel, according to NMI survey data, French says the clean labeling trend, or the growing demand for labels with recognizable, pronounceable ingredients, is one of the largest that is fueling interest in various types of fermented foods. And this interest is also spilling over into companies seeking out fermented ingredients for their products.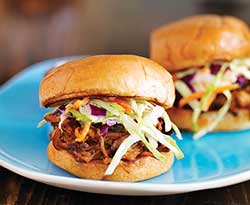 For example, Nielsen reports that total apple cider vinegar unit sales are up 9.6% from the prior year with dollar sales nearly doubling that figure at 17%. One reason is because the ingredient is perceived as a healthy and natural alternative to acidifiers such as citric and malic acid, although not as efficacious, explains Maggie Harvey, R&D product development manager of Mizkan Americas Inc. of Mount Prospect, Ill. Using apple cider vinegars provides some other benefits to food, such as increased microbial stability. Plus, it can be used to reduce sodium—all while enhancing a manufacturer's ability to use a clean label. Now, on the heels of the exploding craft beer movement, Harvey says that Mizkan is also working on a denatured porter ale to introduce this year as a food ingredient, and may possibly add more in the future.
Then there's the most ancient fermented flavor enhancer of all: naturally brewed soy sauce. By the 1600s, the Kikkoman founding families were already brewing soy sauce as a time-honored artisanal tradition, and now it's one of the world's oldest food companies. Joe Leslie, national industrial sales manager of Kikkoman of San Francisco, Calif., says that "300 years of brand heritage makes the company synonymous with Asian authenticity," yet the company still has innovation at its core. The company's new Kikkoman gluten-free tamari sauce, which is available in liquid and dehydrated forms, is more balanced and has a less salty taste compared to soy sauce with plenty of umami richness making it a versatile clean label flavor enhancer. Kikkoman rice vinegar is also a recent addition; it has no sodium or calories yet is flavorful enough to add boldness to tangy, spicy, sweet, and savory foods—again, while representing "clean," "natural," and "healthy," especially as a replacement for citric and malic acid.
In addition to creating a clean label, companies are also increasingly turning to fermentation to improve cost, efficiency, and sustainability. One can't ignore the recent announcement from Atlanta, Ga.–based Coca-Cola Co. that it has patented a new method of naturally fortifying beverages, including its carbonated beverages, as well as other beverages, with vitamins such as B vitamins, using fermentation.
Another recent example is the announcement from DSM at the 2014 IFT Annual Meeting & Food Expo in New Orleans that the company would be producing fermentation-based steviol glycosides, which are the sweet-tasting molecules found in stevia leaves. Besides bringing down the cost and improving the efficiency of production of stevia extract, the development is bound to improve the quality of this non-nutritive sweetener.
A Fermented Fever or Future?
If there's a clue to be found within the new fermented food trend, it's that consumers have shifted from being satisfied with constancy in the products they consume. That fact alone has Charles Shoemaker, a retired food scientist and emeritus professor at University of California, Davis, thinking the fermented fever pitch is actually part of a wider trend. "From the development of the food industry from the 1900s, people were happy with safety and consistency. Even in the '50s and '60s, there was always this expectation that you were going to get what you were going to get. But in the last 10 to 20 years, consumers have come to expect much greater variety. I think that's consistent with craft beer and other fermented foods and beverages," Shoemaker says.
But while several types of foods and beverages, including coffee and regular tea, could fit into that pattern, Shoemaker says that fermented foods and beverages like craft beer, yogurt, and fermented vegetables come with an added advantage: because of the microbes doing the work, there can be seemingly endless textures and flavors delivered from fermented foods. Already it appears that there are three or four more types of fermented foods unknown to us for every one we can name today. "Fermentation can be fine-tuned or changed in small amounts to give you different intensities of flavors and tastes. You can easily create variety, as long as you can have a consistent way of controlling that variety," Shoemaker says.
David Despain, a member of IFT, is a freelance writer and nutritionist based in Gilbert, Ariz. ([email protected]).