Humans have had a long love affair with all things sweet. Sugar cane is one of the world's oldest cultivated crops dating back to around 9,000 BC, and throughout the centuries, people have found ways to include sugar and other caloric sweeteners in their diets.
During the 20th century, as sugar flooded the market, food manufacturers began to include more of this ingredient in processed foods and beverages. All that added sugar has led us to today's discussion about the health effects of too much sugar in the diet, with policy makers and health officials calling for official recommendations on the amount of sugar that Americans should consume. The Dietary Guidelines Advisory Committee reports that there is strong evidence that added sugars (sugar added during processing or preparation) might increase the risks of obesity, type 2 diabetes, and other health issues. The World Health Organization and the American Heart Association each issued their own recommendations on daily intake of added sugars. One of the more contentious debates around the proposed revisions to the Nutrition Facts Panel is that of including a line that lists added sugars in food and beverage products. On one side are groups like the International Food Information Council, which opposes listing added sugars on the label, pointing to its research study that found that Nutrition Facts Panels that included "Added Sugars" would cause confusion among consumers over what added sugars are and may not meet the intention of Nutrition Facts Panels "to facilitate healthier dietary patterns among consumers" (Laquatra et al. 2015; IFIC 2015). The other side includes health advocates and even large food companies like Mars and Nestlé, which each issued statements earlier this year announcing support of the U.S. Food and Drug Administration's proposal to include the amount of added sugars on the Nutrition Facts Panel.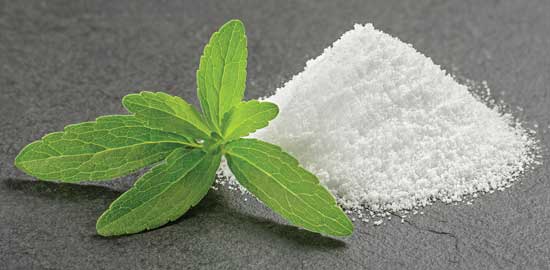 Sugar is an important ingredient in food processing and cooking as it contributes many functional roles to food applications that affect flavor, color, texture, and preservation. Processors of sucrose and other caloric sweeteners produce plenty of these in many different forms to meet demand. In addition to these types of sweeteners, ingredient manufacturers have developed alternative sweeteners to help food processors formulate foods and beverages that are lower in sugar and calories; these alternatives include sugar alcohols like sorbitol, xylitol, and maltitol and high-intensity sweeteners like sucralose, aspartame, acesulfame K, and stevia. One of the trends noted in this article is the use of combinations of sugar/sugar alternatives and other ingredients like flavors in order to develop new sweetener options that contribute less sugar to the finished formula while providing the same or a very similar taste. This plays into what many experts say is the industry's effort to move beyond zero sugar toward reduced-sugar, better-for-you products that still deliver on the great taste that consumers expect.
New Fermentation-Based Sweetener
Using a fermentation process, Cargill, Minneapolis, Minn. (cargill.com), developed a new zero-calorie stevia sweetener called EverSweet. "What's exciting about this sweetener is how great it tastes," says Scott Fabro, global business development manager at the company. That's because EverSweet is comprised of a ratio of rebaudioside M and rebaudioside D steviol glycosides, which have far less bitterness and much more sweetness when used at high levels than rebaudioside A, the most commonly used steviol glycoside. What makes EverSweet such a "game-changing sweetener," according to Fabro is that food formulators do not need to use bitter blockers, flavor maskers, or other ingredients to address off-flavors or boost the sweetness perception. "It delivers great taste all on its own," he states.
While reb M and reb D provide an upfront sweetness and faster onset without bitterness, there is one limitation. They are available in incredibly small amounts in the stevia leaf—less than 1% compared to 10%–12% for reb A—and it would take vast amounts of stevia leaves to produce enough of them to meet demand, explains Fabro. That's why the company turned to fermentation to produce reb M and reb D. The researchers first determined which enzymes were used by the stevia plant to produce reb M and reb D. From there they isolated the genes that control the production of those enzymes. These genes come from the stevia plant and other plants like rice and blackberries. The genes are inserted into baker's yeast, allowing the yeast to produce the same enzymes as the stevia plant. When given simple sugars, the yeast produces reb M and reb D in greater quantities than what the stevia plant produces on its own. After feasting on the sugar, the yeast is inactivated and filtered out, and the remaining solution is concentrated and purified to reb M and reb D used to produce EverSweet. In addition to producing larger amounts of the glycosides than the process of deriving them directly from the stevia leaf, fermentation offers another benefit to manufacturers, says Fabro. Fermentation will continue to grow as a means to produce great food products that are identical to what is found in nature but at a cost-effective price, he notes.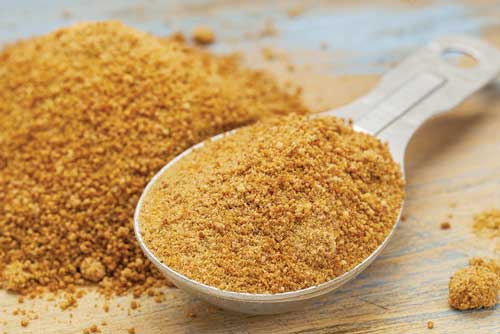 Steviva Releases New Stevia-Coconut Sugar Blend
"What we found with consumers is that taste almost always trumps sugar-free," remarks Thom King, founder and CEO of Steviva Ingredients, Portland, Ore. (steviva.com). This is great news for his company, which manufactures stevia-enhanced ingredients used primarily in reduced-sugar applications, he adds.
The company's newest ingredient, launched at the end of September, is CocoSweet+, a blend of coconut sugar and stevia. The stevia helps reduce sugar and calories and the coconut sugar participates in Maillard reactions. King says that the ingredient is particularly attractive to manufacturers seeking to formulate products with more label-friendly ingredients. The stevia used in it is extracted using water, and the coconut sugar is processed in a way that is similar to how maple syrup is extracted, he says. "There seems to be a void in the market for a brown sugar replacement and so the CocoSweet+ ingredient has a slight caramel flavor profile that lends itself almost perfectly as a plug-in replacement for light brown sugar." Add to that the fact that coconut sugar contains vitamins B1, B2, B3, and B6 along with potassium, magnesium, zinc, and iron, and you have an ingredient that is very well received by consumers seeking ingredients with a health halo, remarks King.
--- PAGE BREAK ---
Modifying Sweet Taste Perception
Some ingredients like sugar, stevia, and aspartame are inherently sweet, while others are not sweet themselves but rather boost sweet taste sensations. Senomyx, San Diego, Calif. (senomyx.com), produces four such sweet modifier ingredients to help reduce added sweeteners and as a result of that, calories.
Basically they are flavor ingredients that are used to increase the perception of sweet taste of the given sweetener, says Sharon Wicker, senior vice president and chief commercial development officer at Senomyx. "A key to being designated as flavor modifiers is that they contribute no sweet taste on their own."
The Senomyx ingredients allow manufacturers to use less of the sweetener that each modifies by heightening the sweet taste receptor's response to sugar. All four ingredients are used at very small levels—generally low parts per million—within a flavor system. The first ingredient developed for the company's Sweet Taste Program is S2383, a sweet taste booster that modifies the taste of sucralose. The company then developed Sweetmyx SR69 and Sweetmyx SR96, which are used to boost the sweet taste of many reduced-sugar foods and beverages. The most recent development is Sweetmyx S617, a flavor modifier that boosts sweet taste perception in foods and beverages with reduced sugar or reduced high fructose corn syrup. This is the first ingredient to come out of the company's research that works on two major carbohydrate sweeteners, says Wicker. It also has received recent press attention when it was announced in August that PepsiCo would use Sweetmyx S617 in the beverages Manzanita Sol in a national rollout and Mug Root Beer in two U.S. test markets.
S2383 and the Sweetmyx ingredients were born out of research conducted by scientists at Senomyx on taste cells and receptors. Sweet taste cells and the receptor on each cell interact with sugar and then send a signal to the brain indicating that what was tasted is sweet. Wicker explains that Senomyx scientists are able to replicate the taste bud functions and sweet taste receptors in assays. They screen and test a vast collection of ingredients against the sweet receptor that is expressed in the assays to determine ones that interact with the sweet receptor. The ones that do may potentially be considered a sweet booster and from there they go to the validation stage where they are screened by trained sensory panels, she says.
In addition to working with PepsiCo, Wicker says that Senomyx partners with Firmenich to conduct work on sweet taste research. Firmenich has developed flavor systems using S2383, SR69, and SR96, which some of its customers have used in commercialized products. Senomyx also provides samples and expertise to flavor ingredient manufacturers to demonstrate the functionalities of its flavor modifier ingredients.
PureCircle Homes in on Optimal Glycoside Blends
Two new sweeteners made from 100% steviol glycosides from PureCircle USA, Oak Brook, Ill., (purecircle.com), are each specifically designed to function in ready-to-drink tea beverages or dairy-based products. Sigma T for tea beverages and Sigma D for dairy products are proprietary blends of different glycosides that the company's scientists optimized in combinations that give the best functionalities, says John Martin, global director of technical development and innovation at PureCircle.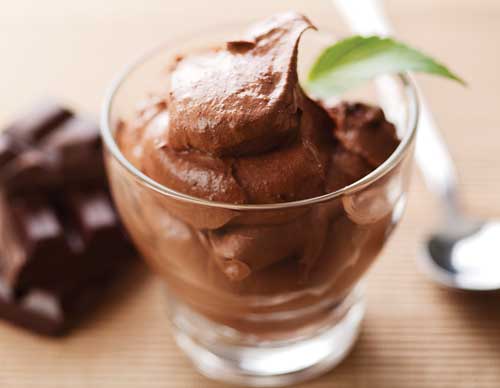 When stevia hit the market in the United States, reb A was the glycoside used, but while this glycoside is abundant and very sweet, it imparts off-flavors, which requires food manufacturers to use ingredients like flavors to mask these. Today, developers of stevia sweeteners have many more glycosides available to combine in different ways, states Martin. This has brought stevia to the next level, going beyond broad-based use and moving toward stevia sweeteners formulated to function in specific product categories. Martin adds that his team's research on the various steviol glycosides has led to the development of sweeteners like Sigma T and Sigma D that help take the guesswork out of formulating reduced-sugar tea beverages and dairy products.
The Sigma ingredients bring different types of sweetness experiences to their respective applications. "In dairy applications, Sigma D has a more upfront sweetness and in tea beverages, Sigma T helps to promote the tea notes upfront," says Martin. Sigma T allows for mid-to-deep sugar reductions, reduces astringency, and reduces lingering sweet aftertaste in ready-to-drink tea beverages while Sigma D provides a clean sweetness profile and helps maintain an indulgent texture in dairy products, according to the company. Both are said to achieve parity compared to sugar at deeper sugar reduction levels.
At the IFT15 food expo, PureCircle incorporated Sigma D in a chocolate mousse formulation for a 50% reduction in sugar and used Sigma T in a ready-to-drink tea beverage for a 40% reduction in sugar.
--- PAGE BREAK ---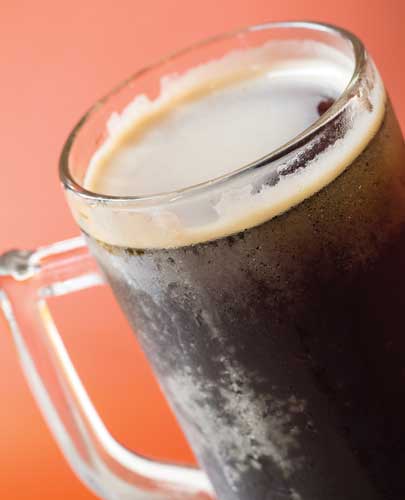 Manufacturer Turns to Rare Sugar as Sweetener Source
Flavor, appearance, aroma, taste, texture, and temperature. "Anything that influences any of these will influence or change the perception of flavor," states L. Steven Young, principal of Steven Young Worldwide and a sweetener expert. "Depending on what you're doing, the amount and type of a sweetener and its delivery of flavor will vary."
One of Young's latest projects involves working with Matsutani America scientists in their development of Astraea Allulose, a sweetener that helps reduce calories and sugar in many food and beverage applications. The sweetness level of the ingredient is 70% of sucrose, and it is said not to have an aftertaste. "It's more sucrose-like in its sensory appeal in terms of delivery," adds Young. It is not metabolized by the digestive system and contributes a trivial amount of calories to the finished product, he says.
Allulose, the common and usual name for D-psicose, is found naturally in very small amounts in foods like figs and raisins. Since there is little of this rare sugar existing in nature, Young says companies like Matsutani, Itasca, Ill. (astraea-allulose.com), have developed processes to derive allulose enzymatically from different starches. He explains that the method begins with applying two different enzymes to a starch to form glucose. Another enzyme is used to convert half the glucose to fructose to create a glucose-fructose mix. From this, a process separates the fructose from the mix to form crystalline fructose, which is then used to make Astraea Allulose.
Young explains that while Astraea Allulose offers manufacturers many benefits like sugar and calorie reduction and heat and acid stability, it does not contribute to the mouthfeel of the finished product in which it is included. So Matsutani scientists use a small amount of Fibersol-2 soluble corn fiber, not for sweetness or fiber enrichment, but to create the mouthfeel that a full-sugar product would have. The ingredient made its debut at the IFT15 expo.
Tate & Lyle Promotes Allulose Sweetener
Earlier this year, Tate & Lyle, Hoffman Estates, Ill. (tateandlyle.com), introduced its version of allulose called DOLCIA PRIMA. Produced from corn starch using the company's proprietary process, this naturally occurring, broad-based sugar can be used in just about any application you would use sugar, says Michael Harrison, senior vice president of new product development at Tate & Lyle. "It can be appropriately used from a standpoint of functionality and taste."
Allulose is a monosaccharide and one of many rare sugars that occur naturally. "In nature, allulose is created through biochemical pathways in plants, and the way we produce it is similar," states Harrison. "This means that the enzymes associated with the production of allulose in nature are the enzymes that we would use. You can't change that biochemical pathway."
While Tate & Lyle uses corn starch as a starting material, other carbohydrate sources like sucrose from sugar beet or cane can be used. Enzymes in plants convert complex carbohydrates to sugars, and it is enzymes that Tate & Lyle uses to produce DOLCIA PRIMA allulose on a commercial scale.
DOLCIA PRIMA can be used alone or in combination with other sweeteners for a synergistic effect. The latter is how Tate & Lyle used DOLCIA PRIMA in a root beer soda product concept it developed for the IFT15 expo. The soda combined the allulose ingredient with the company's TASTEVA stevia sweetener for a 25% reduction in sugar and 50% reduction in calories. Used together, the two sweeteners provided a clean, sweet taste without bitterness. PROMITOR soluble corn fiber was added to improve the mouthfeel and replace some bulk.
Another product concept, soft-serve ice cream, featured DOLCIA PRIMA allulose, which helped to depress the freezing point to help create the soft-serve consistency. Like the soda, the ice cream contained PROMITOR. Adding fiber to ice cream can affect sensory attributes so the allulose in this case helps to improve taste and texture. Without it in this application, the ice cream would actually freeze at too high a temperature, would not have the right textural attributes, would not melt in the way ice cream is expected to melt, and would have a grainy texture instead of being smooth and creamy, explains Harrison.
--- PAGE BREAK ---
Flavor Blends Impact Sweetness
Joining the Mag-nifique line of flavor modifiers from Wixon, St. Francis, Wis. (wixon.com), is Magnifique Sweet Advantage, a naturally derived sugar alternative that is said to reduce calories from sugar while retaining sweetness.
The powdered ingredient is a proprietary blend of naturally derived flavors that is used along with sugar to allow product developers to reduce the use of sugar by up to 50%. "A feature of Sweet Advantage that sets it apart from other flavor modifiers in our portfolio is that it is standardized at a replacement level of 16:1; for every 16 parts of sugar in the formula that is removed, adding 1 part of Sweet Advantage back will return the sweetness to the original level," explains Mel Mann, director, flavor innovation, at Wixon. "The benefit of this is to remove the guesswork around sugar replacement."
Many consumers want less sugar, but they do not want to compromise on taste. "A developer would use this product where the focus is reduction in calories by the removal of sugar without sacrificing the sweetness of the final product," says Mann. Sugar reduction is just one concern of consumers. A growing number also want naturally derived ingredients and products. The ingredients used to produce Sweet Advantage are naturally derived, and as Leda Strand, Wixon's vice president of research & development, said in a company press statement, for consumers who are avoiding artificial sweeteners, the ingredient "offers a natural solution to lessening sugar consumption."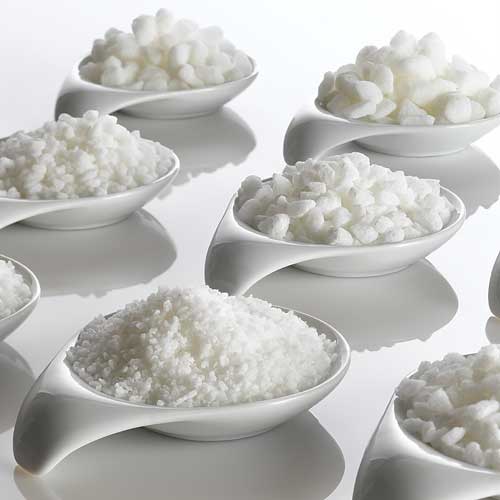 Pearl Sugar Adds Texture and Visual Appeal
Pearl sugar is made from granulated white sugar that is compressed and processed into small round-ish grains. Sweet and crunchy, it ranges from the size of sea salt to that of peas. It is typically used in baking in Scandinavia and Belgium. One of the more classic recipes that features pearl sugar is the Liège waffle, which consists of a yeast dough and a generous dose of pearl sugar. What makes pearl sugar so special in the waffles is that the grains do not melt entirely, lending a pleasant crunchy texture as well as a sweet, caramelized burst of flavor.
Bakers here can think beyond Liège waffles and Scandinavian baked goods and include pearl sugar in brioche bread and buns and as toppings on cake (cupcakes, cake pops, and more), doughnuts, and muffins. Sucrerie Couplet, Brunehaut-Wez, Belgium (coupletsugars.com), manufactures pearl sugar in a range of sizes, from 0.7 mm up to 25 mm. Smaller sizes of pearl sugar are typically used as toppings while the larger sizes can be formulated into dough and batter. For added whimsy, the company produces coated pearl sugar made with naturally derived colors and flavors. The coating gives the pearl sugar moisture resistance, baking and freeze-thaw stability, and shelf-life stability. Choose from white, brown (cinnamon flavored), yellow (lemon flavored), red (raspberry flavored), and orange (orange flavored).
Next month's Ingredients section will highlight savory ingredients.
---
Report Examines Preferences for Sugared Dairy
Almost two-thirds (62%) of consumers are concerned about the sugar content in dairy products, but many still prefer sugared dairy products over sugar-reduced or no-added-sugar varieties, according to a newly released report from DSM, Heerlen, the Netherlands (dsm.com/food) (DSM 2015). Even though 80% of consumers agree that dairy foods with low or reduced sugar are better for their health, the report found that adults and their children are eating more sugared dairy products (flavored milk, spoonable yogurt, and drinkable yogurt) than they did three years ago.
The demand is particularly strong in China, where 50% of adults and 67% of children reported that they are consuming more sugared dairy products compared to three years ago. It is not just children in China who are driving the market for sugared dairy; 54% of children in the United States, 43% in Brazil, and 37% in Spain are projected to increase their consumption of sugared dairy products over the next three years. (Adults were surveyed about the food habits of their children aged 15 and younger, and the data were used in the analysis.) The report proposes one possible explanation: even with the addition of sugar, dairy products are typically thought of as a more nutritious food option for growing children than other snack foods like confectionery and potato chips.
While many consumers surveyed for the report say that they like to eat sugared dairy, there are some who are choosing to eat sugar-reduced or no-added-sugar dairy products. The highest consumption of sugar-reduced dairy products was reported in Spain (32%) and Brazil (27%). Consumers said they choose sugar-reduced dairy to lose or manage weight, to avoid conditions or diseases like diabetes, and to be more fit throughout the day. The report notes that these reasons were consistent among consumers surveyed in five markets (United States, China, Brazil, Germany, and Spain).
--- PAGE BREAK ---
---
Ingredient Roundup
Looking for more sweetener choices for foods and beverages? Consider the following options for improvements and enhancements.
• A high-intensity sweetener derived from aspartame and vanillin, Advantame is about 20,000 times sweeter than sucrose and 100 times sweeter than aspartame. Ajinomoto North America, Itasca, Ill. (ajiusafood.com), which manufactures the ingredient, reports that it has a clean sweet taste that is very similar to aspartame with a slightly longer sweetness duration. The ingredient can be used with other sweeteners and ingredients in sugar-reduced formulations.
• A sweetener that looks and smells like wildflower honey but is actually sorghum syrup made its debut earlier this year at the IFT15 food expo. BriesSweet White Grain Sorghum Syrup, brought to you by Briess Industries, Chilton, Wis. (briess.com), is produced from the grain of the white sorghum plant. Traditional sorghum cane syrups are tannic and bitter because they are produced from the cane of the red sorghum plant. Since the grain of the white sorghum plant is used to produce BriesSweet White Grain Sorghum Syrup, it is much lighter in color and does not develop bitter flavor notes.
• Crystal Dextrogrape, Crystal Fructogrape, and Crystal Sweetgrape sugars from Ciranda, Hudson, Wis. (ciranda.com), are derived from grapes. Specifically, grapes are pressed to produce grape juice, which is clarified, filtered, deionized, and concentrated to produce deionized grape juice concentrate. Chromatographic separation is used to separate the deionized concentrate into fructose syrup and dextrose syrup. Each syrup is concentrated and crystallized to produce crystallized grape fructose (Crystal Fructogrape) and crystallized dextrose (Crystal Dextrogrape). These two end products are blended to produce Crystal Sweetgrape.
• From fondant and icing sugars to molasses and syrups, Domino Specialty Ingredients, West Palm Beach, Fla. (dominospecialtyingredients.com), has a sweetener to meet many needs of product developers and bakers. The company also features rice-based sweeteners, invert sugars, dry sweeteners like granulated and powdered honey, molasses, and brown sugar, malt extracts, evaporated cane juice, and stevia.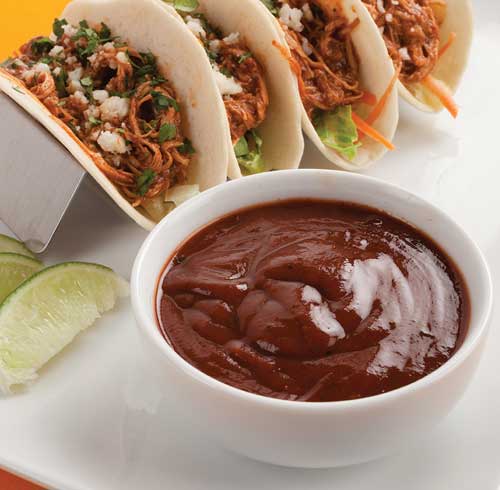 • Ingredion, Westchester, Ill. (ingredion.us), sweetened a variety of products—from beverages to spreads—with its Enliten Reb A Stevia Sweetener. The ingredient can help balance the sweetness in reduced-sugar applications such as the vegetable and fruit juice, fruit spread, faba bean protein and fruit spread, horchata, chocolate smoothie, and BBQ sauce product concepts that the company featured at the IFT15 expo.
• Suzanne's Specialties, New Brunswick, N.J. (suzannes-specialties.com), focuses on sweeteners of all kinds produced from different sources with a range of functions in all types of foods and beverages. Organic barley malt extract is produced by steeping organic barley so the enzymes can convert starches into soluble sugars and then concentrating the syrup to produce the extract of malted barley. Rich, dark liquid organic molasses is the by-product formed during the process of refining cane sugar into table sugar. In addition to these sweeteners, the company offers others like tapioca syrup, tapioca starch, inulin powder, evaporated cane juice crystals, rice syrup solids, and maltodextrin.
• A proprietary blend of steviol glycosides provides an upfront sweetness profile very close to sugar. Intesse stevia sweetener is said to have reduced bitterness and lingering profile as compared to other stevia sweeteners, according to the manufacturer, Sweet Green Fields, Bellingham, Wash. (sweetgreenfields.com).
• Through its SweetLeaf Stevia Sweetener consumer brand, Wisdom Natural Brands, Gilbert, Ariz. (sweetleaf.com), offers two new SweetLeaf stevia products. SweetLeaf Water Drops, fruit-flavored water enhancers made with the company's stevia ingredient, allows consumers to add flavor and a bit of sweetness to water. The other product, SweetLeaf Organic Stevia, gives consumers an organic version of stevia available in packets or a shaker.
---
Video Viewing Guide
An IFT video on sweeteners featured at the IFT15 food expo can be found at http://bcove.me/yuektbxt

Karen Nachay,
Senior Associate Editor
[email protected]