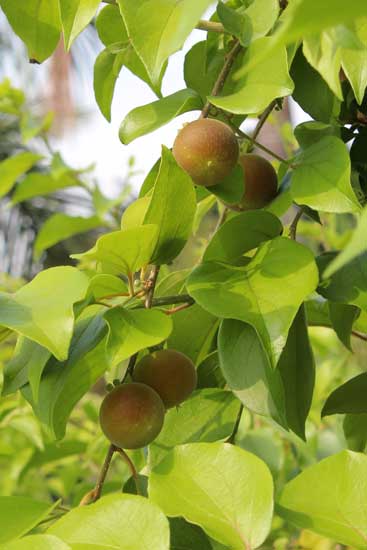 Gooseberries provide antioxidants
A recent
Journal of Food Science
study found that Ceylon gooseberries, which are purple berries produced in southwest Brazil, are rich in anthocyanins, showing that gooseberries have potential as a source of natural pigments and antioxidants in industrial applications.
In the study, "Biochemical Characterization of Dovyalis hebecarpa Fruits: A Source of Anthocyanins with High Antioxidant Capacity," researchers evaluated the proximate composition, phytochemical content, and antioxidant capacity of the fruit over two growing seasons. They found that the gooseberries contained a similar or higher content of anthocyanins compared with other berries humans commonly consume, with higher levels found in the fruit's skin than in its pulp. In addition, an ORAC assay showed high antioxidant activity in the pulp.
The authors conclude that the gooseberry skins could be used commercially as natural pigments and antioxidants.
Combating the food police
In a recent live webcast presented by the IFT Muscle Foods Division, Jayson L. Lusk, food and agricultural economist at Oklahoma State University and author of The Food Police: A Well-Fed Manifesto About the Politics of Your Plate, discussed the challenges of creating food in light of today's cultural attitudes toward large-scale food production.
Though Lusk acknowledges that this food movement, as he calls it, does offer positives, such as creating opportunities for niche markets, the overall sense of mistrust that these advocates associate with industrial food production presents more challenges. According to Lusk, books like Salt Sugar Fat and The Omnivore's Dilemma have created fear and paranoia about agricultural and food production technologies that have done a lot of good, such as increasing crop yield and reducing herbicide use. Lusk, whose upcoming book focuses on food innovation, advises people in the industry to show consumers that the conveniences they enjoy today came about thanks to advances in technology, and that in the future, science will continue to improve the quantity and quality of what's available for the world to eat.
Click here to explore the full library of on-demand webcasts, which are free for members.
Tracing foodborne viruses
Fresh produce has been determined to be a common vehicle for transporting foodborne viruses such as Norovirus and hepatitis A. For this reason, researchers writing in Comprehensive Reviews in Food Science and Food Safety recently reviewed how foodborne viruses move within the farm-to-fork chain of fresh produce in order to identify possible prevention and control strategies.
The review, "Fate of Foodborne Viruses in the 'Farm to Fork' Chain of Fresh Produce," found different contamination routes before and after harvest; preharvest, contamination comes from soil fertilizer or irrigation water, and postharvest, it comes mainly from food handlers. These viruses show high stabilities at all stages in production and processing, and low-temperature storage, washing with water, and other preservation techniques show limited value for reducing the viruses. Rinsing with chemical sanitizers, however, is strongly recommended, and radiation shows promise.
FDA seeks comments on 'natural'
The Food and Drug Administration (FDA) is requesting information and comments on the use of the term "natural" in the labeling of human food products, including foods that contain high fructose corn syrup or ingredients produced using genetic engineering. Specifically, the FDA is asking for comments on whether it is appropriate to define the term and, if so, how it should be defined, as well as how the term should subsequently be used on food labels.
"Although the FDA has not engaged in rulemaking to establish a formal definition for the term 'natural,' we do have a longstanding policy concerning the use of 'natural' in human food labeling," the FDA writes in its request for comments. "The FDA has considered the term 'natural' to mean that nothing artificial or synthetic (including all color additives regardless of source) has been included in, or has been added to, a food that would not normally be expected to be in that food. However, this policy was not intended to address food production methods, such as the use of pesticides, nor did it explicitly address food processing or manufacturing methods, such as thermal technologies, pasteurization, or irradiation. The FDA also did not consider whether the term 'natural' should describe any nutritional or other health benefit." Comments opened on Nov. 12, and they will be accepted at regulations. gov for 90 days.
--- PAGE BREAK ---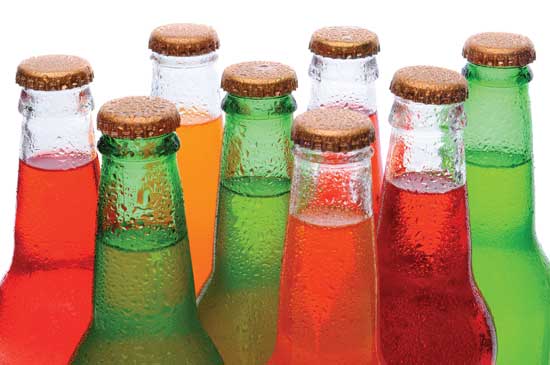 Technomic shares 2016 food trends
Assertive ethnic flavorings, elevated peasant fare, fizzy drinks, and "trash" foods are among the top 10 food trends to look for in 2016, according to research firm Technomic.
Following the popularity sriracha has enjoyed, chefs are looking to other ethnic-inspired flavors to add pizzazz to dishes such as sandwiches. Technomic expects these to include ghost pepper from India; sambal from Southeast Asia; gochujang from Korea; and harissa, sumac, and dukka from North Africa. Aimee Harvey, marketing editor, global content for Technomic, suggests that the best way for packaged food manufacturers to leverage this trend would be in the dip, sauce, and condiment category, as well as in seasonings and rubs applied to meats and on snacks.
"Just looking at retail fresh prepared foods, for example, through 2017 we project that the dip, condiment, and sauce category will grow by 11.7%," observes Harvey. "So incorporating ethnic flavors for different dipping sauces … will be the best way to begin adding these on-trend flavors in a way that the average consumer will find most accessible. And it's important for manufacturers to leverage the ongoing growth of dips, condiments, and sauces by being more innovative with trendy flavors."
Harvey adds that hummus, mayonnaise, aioli, and ranch dressings would be good fits. These condiments might accompany sophisticated takes on simple dishes typically considered "peasant fare"—such as dumplings, sausage, meat-balls, and even breads—which are enjoying a surge in popularity, with items such as bao and pierogis appearing on menus. Technomic believes diners will wash these down with fizzy drinks, from adult-only drinks such as Champagne, prosecco, and "hard" root beer to sparkling teas and fruit-based artisanal sodas that everyone can enjoy.
In addition, chefs will continue to utilize foods typically considered garbage on their menus, from organ meats and underutilized cuts of meat to fish by-catch that are normally trashed; the byproducts left over from creating other dishes will also be given new life, such as in a veggie burger made from the pulp that remains when carrots are juiced.
---
News Bites
• Allergen Control Group approved Eurofins Food Safety Systems as a third-party auditing and certification company for its Gluten-Free Certification Program.
• The American Association of Candy Technologists is offering a $5,000 scholarship award for the 2016–2017 academic year. Applications are due April 1. Click here to apply.
• Archer Daniels Midland Co. acquired Eatem Foods Co., which develops and produces premium traditional, natural, and organic savory flavor systems. It also joined the Andean Family Farmers partnership to support Bolivian quinoa smallholder farmers.
• BI Nutraceuticals is expanding its manufacturing operations, as well as its quality-assurance labs, into McCarran, Nev.
• Bunge North America acquired Whole Harvest Foods, a refiner and packager of expeller-pressed commercial cooking oil.
• Cargill announced that it will modernize and centralize its North American cocoa and chocolate business.
• Danone and Mérieux NutriSciences entered into a worldwide food safety partnership, which will run for an indefinite period.
• D.D. Williamson opened its second site in Louisville, Ky., for manufacturing food ingredients.
• iTi Tropicals launched its new website, ititropicals.com.
• Kerry Group acquired Red Arrow Products, Island Oasis, and Biothera's Wellmune business.
• Laboratory Corp. of America Holdings acquired International Food Network and The National Food Laboratory. They will become part of Covance's nutritional chemistry and food safety testing business.
• Mondelēz International announced that it will remove artificial colors and flavors in its products by 2020.
• Nestlé and European ice cream company R&R plan to form a joint venture to expand their ice cream business across Europe and Asia.
• NSF International achieved Independent Laboratory status as recognized by the AOAC Research Institute.
• Ohio State University's Matt Teegarden and Alexa Lans placed first and third respectively in the poster competition during the 2015 Berry Health Benefits Symposium.
• Oregon-based PowderPure received $5.8 million in funding to expand its powder-drying capabilities.
• Two new Purdue University buildings scheduled to open in 2017 have received names: the Hobart and Russell Creighton Hall of Animal Sciences and the Land O'Lakes Center for Experiential Learning.
• Shimadzu Scientific Instruments opened an interdisciplinary chemistry lab at the University of Wisconsin–Milwaukee.
• Snyder's-Lance signed a definitive agreement to acquire Diamond Foods.
• Solazyme and Bunge agreed to expand their joint venture to include a focus on food.
• Syngenta and DSM are collaborating to develop microbial-based agricultural solutions, such as biocontrols, biopesticides, and biostimulants.
• TreeHouse Foods signed a definitive agreement to acquire ConAgra Foods' private brands operations.
• Unilever acquired GROM, a premium Italian gelato business.
• The University of Arkansas's Center of Excellence for Poultry Science turned 20.
• The Dept. of Food Science and Technology at Virginia Polytechnic Institute and State University and DuPont Teijin Films entered into a collaboration that will allow companies to test new ways to package and prepare food.
• Wageningen University was named the best agricultural university in the world, according to the National Taiwan University Ranking 2015.

Melanie Zanoza Bartelme,
Associate Editor
[email protected]