Breads that deliver a full serving of vegetables per slice, popped super-grain chips, delicate ultra-thin cookies, high-nutrition flours (e.g., flour fortified with omega-3s or fiber), Japanese-style mayonnaise, and rich dark chocolate milks are among the innovative new Canadian food products dispelling the myth of a traditional Canadian meat-and-potatoes diet.
With the vast majority of U.S. food/beverage manufacturers distributing products north of the border, understanding the contemporary food attitudes and interests of Canada's 35.5 million consumers and their six million kids is a "must" marketing strategy. Although U.S. and Canadian demographics are similar (with prominent Millennial and Baby Boomer segments), Canada's large immigrant populations (Chinese, Southeast Asian, and Filipino) have internationalized Canadians' flavor and food preferences, opening an exciting new world of cutting-edge culinary opportunities in the Canadian marketplace.
After taste, freshness is the most important food selection criteria for Canadians, followed by price, healthfulness, an appetizing appearance, and convenience, reports BrandSpark's 2014 Canadian Shopper Study. Canadian Grocer's 2014 Retailer Poll found that fresh foods are the top area of investment for Canadian retailers, followed by ethnic foods, home meal replacements, and fresh bakery products.
Salty/savory snacks, easy meals, involved breakfast foods, heat-and-eat entrees, warm sides, center-of-the-plate proteins, and quick-assembly lunches are projected by the NPD Group's 2011 A Look into the Future of Eating report to be the fastest-growing Canadian food categories through 2018.
Snacks are second only to dinner as the most popular eating occasions in Canada, according to Nielsen's Global Snacking Survey. The snacks that Canadians consume the most include, in descending order, chips, cheese, chocolate, fresh fruit, cookies/biscuits, sandwiches, yogurt, vegetables, and nuts/seeds, according to Nielsen. Nielsen also reports that refrigerated dips, meat snacks, frozen fruit, instant breakfast drinks, specialty breads, and energy beverages are among the other fastest-growing categories.
Scratch cooking still dominates Canadian meal preparation. Those aged 55+ cook from scratch five times a week, according to IPSOS's 2013 Exploring Canadians' Kitchen Survey. Philadelphia Cooking Creme, Ristorante Pepperoni Pesto, and Aylmer Accents pepper/garlic seasoning were among the best-selling new Canadian foods in 2013, per BrandSpark.
Ancient grains; simplicity/back-to-basics; superfruits; culinary cocktails; house-made soft drinks; ethnic/street food–inspired appetizers; natural sweeteners (e.g., honey, maple syrup); fewer choices on menus; specialty iced teas; and non-wheat noodles/pasta are the top 10 up-and-coming Canadian culinary trends for 2015 and beyond, according to the 2014 Chef Survey from Restaurants Canada, a foodservice industry association.
Southeast Asian, African, Peruvian, ethnic fusion, and Moroccan are the up-and-coming ethnic food trends cited by Canadian chefs. Canadian provincial cuisines, Italian, Chinese, and American remain overall favorites, per Nielsen. Twenty percent of all food consumed in Canada is eaten in the province in which it was farmed or processed, according to a 2014 survey from the Center for Food Canada.
Three-quarters of Canadians are making dietary changes for health, according to BrandSpark. Trans fats, artificial sweeteners, and saturated fat are among the most important food issues that consumers report. Cancer, obesity, high blood pressure, high cholesterol, diabetes, and heart disease are Canadians' primary health concerns, according to Health Canada. BrandSpark reports that 88% of Canadians believe that food/nutrition can help prevent disease.
Still, however, Canadians consume only 3.5 servings to 4.5 servings of fruits/vegetables per day vs Canada's Food Guide Recommendation of seven servings to 10 servings/day. Three-quarters of Canadian consumers are trying to reduce the amount of processed foods they consume, per BrandSpark. Grass-fed meat, fermented foods, the Paleo Diet, and the raw food movement are among Canada's latest fad dietary trends, according to Canadian Grocer's 2013 Diet Watch.
Local has a very strong influence on food purchasing decisions for 65% of Canadians; GMO-free has a strong influence for 40%. Other strong purchase influencers include all natural, certified organic, and gluten-free, according to IPSOS's 2013 Perceptions of GMO Foods among Canadians report.
According to Nielsen, 43% of Canadians are extremely concerned about environmental sustainability; 46% are concerned about protecting animals. In addition, nearly half (45%) of Canadians made an effort to buy food products grown or produced in Canada in 2014, per a 2014 Business Development Bank of Canada Consumer Survey.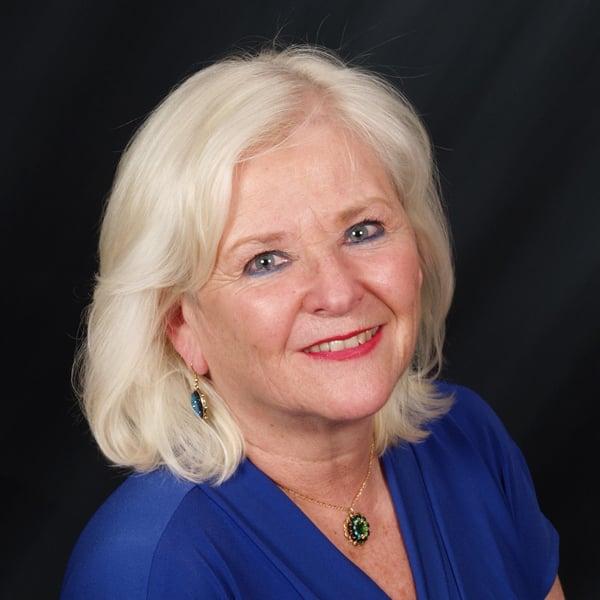 A. Elizabeth Sloan,
Contributing Editor
President, Sloan Trends Inc.,
Escondido, Calif.
[email protected]