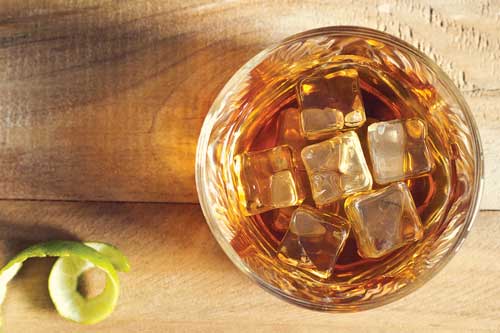 Creating a rum flavor lexicon
Creating a flavor lexicon—a collection of terms that describe certain product attributes—can be useful for manufacturers and consumers to communicate about flavor nuances in a product. For some product types, like alcohol, considerable variation in types and sensory fatigue can make it difficult to create a lexicon through tasting. A recent Journal of Food Science study found that web-based material, including blogs, company descriptions, and review websites, can be substituted for tasting in creating a lexicon for rum.
In the study, researchers examined reviews for more than 1,000 rums, including white, gold, aged, and agricole, and coded them for aroma, aroma-by-mouth, and taste attributes using NVivo software to collect the sensory terms. Word frequency analysis was conducted on coded attributes. The analysis resulted in 147 terms, the most prominent of which were vanilla, oak, caramel, fruity, molasses, and baking spices. The researchers concluded that lexicons like these for products that contain great variation and are subject to sensory fatigue can be created to aid in term generation for future descriptive analyses and provide a standardized language for companies' quality assurance and marketing on such products.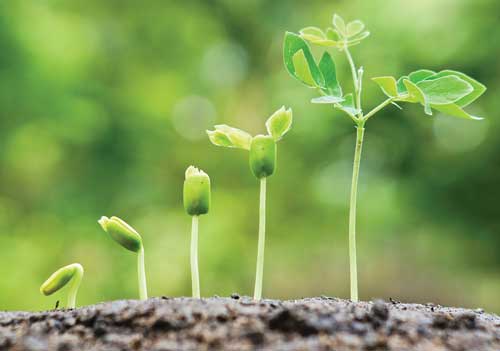 Plant-based market remains niche
Very few Americans follow the most restrictive vegan and vegetarian diets, and the market for plant-based dairy and meat alternatives remains niche as mainstream consumers figure out how to incorporate these foods into their diets, according to new research from global information company The NPD Group. Only 1% of the population are vegan or vegetarian and 8% are flexible vegetarians—a total of 27 million U.S. consumers.
While there has been a lot of buzz around plant-based foods from companies such as Beyond Meat, per capita consumption of plant-based meat alternatives has actually declined from 5 in 2013 to 3 in 2016. Per capita consumption of plant-based dairy alternatives, however, has grown, from 19 in 2013 to 21 in 2016.
Annual eatings per capita for meat and dairy are still much higher than their alternative counterparts, though—the average person consumes meat 73 times annually and milk 117 times.
"Plant-based dairy and meat alternatives may not appeal to everyone, but today's consumers are taking a personal approach in their pursuit of a healthy lifestyle and plant-based alternatives are among the many choices at their disposal," says NPD's vice-president David Portalatin. "Expanding consumer choice and empowering them to craft their own path may provide growth opportunities for manufacturers and retailers in this space."
Steps for reducing food waste
A third of the global food supply is wasted every year, a loss worth $162 billion dollars annually in the United States, according to Elise Golan, director for sustainable development in the U.S. Dept. of Agriculture's Office of the Chief Economist, who spoke at the Global Midwest Alliance's May program, "Gleaning 2.0: Reducing Food Waste for a Food Insecure Planet." With global goals in place to reduce food waste by 50% by 2030, Golan outlined some of the factors that must be considered to reduce the amount of food wasted throughout the world.
To halt waste, one must first be able to measure it. Golan pointed to the World Resource Institute's Food Loss & Waste Protocol as the gold standard for food waste measurement. Knowing how much is wasted and making strides on a local level to reduce the waste through composting and biodigesters is a good step, but Golan cautions those involved to focus on source reduction. The resources that went into growing food that is composted are still wasted, and the use of biodigesters can actually increase the need for waste to power them. It's hard to change the conversation around these points, says Golan, because it's easy to say what you did and not what you didn't do when it comes to these efforts.
There are also ways to repurpose the food that has already been grown in ways that add value to the community and to companies' bottom lines. "We can help them find a pot for every potato," said Golan, noting that differentiated markets can provide new opportunities for crops. Technology like smart recycling trucks, mobile processing plants, and crop-trading websites like CropMobster can help overcome some of the logistical hurdles that come with redistributing food, while genetic modification can help extend crops' inherent shelf life.
Consumers confused about food
Seventy-eight percent of consumers say they encounter conflicting information about which foods are good and bad to eat, and 56% say this confusing information makes them doubt the food choices they make, according to the International Food Information Council Foundation's 12th Annual Food and Health Survey. While almost all consumers—96% of those surveyed—say they look for specific health benefits in their foods, only 45% were able to name a food or nutrient associated with the benefits, such as heart health.
"As in previous years, the Food and Health Survey has shown that Americans feel overwhelmed by conflicting food and nutrition information," says IFIC Foundation CEO Joseph Clayton. "But this year, we're finding troubling signs that the information glut is translating into faulty decisions about our diets and health."
IFIC suggests that some of this confusion may come from consumers' information sources; 77% rely on friends and family for nutritional and food safety information, but only 29% say they have high trust in these individuals as information sources. It also identifies a health halo effect consumers associate with foods based on certain factors, such as form (fresh versus canned), place of purchase (convenience store versus natural food store), and the length of the ingredient list. They are also more likely to associate higher product cost with higher nutritional quality.
No fruit juice for babies
Fruit juice offers no nutritional benefit to children younger than age 1 and should not be included in their diets, according to a recent policy statement issued by the American Academy of Pediatrics. The previous recommendation advised against giving juice to children aged 6 months and younger.
"Parents may perceive fruit juice as healthy, but it is not a good substitute for fresh fruit and just packs in more sugar and calories," says Melvin B. Heyman, coauthor of the statement. "Small amounts in moderation are fine for older kids but are absolutely unnecessary for children under 1."
The Academy encourages parents to focus on whole fruits but says 100% fresh or reconstituted fruit juices can be part of a healthy diet for those aged 1 and older.
---
News Bites
• 915 Labs says its new microwave assisted thermal sterilization, or MATS, process retains foods' natural nutrients and flavors and eliminates the need for artificial additives, preservatives, and excess sodium.
• Algaia and AIDP entered into a distribution partnership to market Algaia's alginates and other specialty marine-based solutions to customers in Canada, the United States, and Mexico.
• Berner Food and Beverage's new 290,000-square-foot facility will allow the company to offer additional beverage manufacturing capabilities.
• First Choice Ingredients donated a 5SL Stephan Cooker to the University of Wisconsin–Madison's Center for Dairy Research.
• Food Safety Net donated $175,000 to Colorado State University's Dept. of Animal Sciences facilities campaign.
• Food Waste Recovery Group launched an open innovation network to help food industries recover food waste and improve their sustainability.
• Grain Millers announced its oat fiber meets the FDA's new dietary fiber definition.
• Ingredion announced that four of its U.S. manufacturing facilities were recognized by the Corn Refiners Assoc. for achievements in workplace safety.
• Lesaffre opened an Asia Pacific hub in Singapore.
• McCain Foods USA will expand its production capacity for frozen french fries in North America at its plant in Burley, Idaho.
• MGP's specialty wheat protein and starch facility in Atchison, Kan., achieved the highest audit rating for food and beverage safety from the British Retail Consortium.
• Milk Specialties Global achieved Non-GMO Project Verification for its organic nonfat dried milk.
• The National Assoc. for Business Resources named Edlong Dairy Technologies and FONA International to its Best and Brightest Companies to Work For list. IFT was also recognized.
• Naturipe Farms celebrated its 100-year anniversary.
• NSF International developed an independent certification protocol—Raised Without Antibiotics—to certify animal products have been raised without exposure to antibiotics.
• Puratos opened a new innovation center in Miami, moving its southeast headquarters.
• Riviana Foods expanded its ready-to-serve rice plant in Memphis.
• The Specialty Food Assoc. and Food Marketing Institute announced a strategic partnership focused on the specialty food category.
• IFT member Chris Simons received the Assoc. of Chemoreception Sciences' Barry Jacobs Memorial Award for Research Excellence in the Psychophysics of Taste and Smell.
• Sunsweet is celebrating its 100th anniversary.
• Symrise unveiled its new Asia-Pacific Flavor Innovation and Technology Centre in Singapore. It will also acquire processed fruit and vegetable juice supplier Cobell.
• Thermo Fisher Scientific has been selected as a partner of INTELLItrace Work Package 18, part of the European Food Integrity Project aimed at assuring the quality, authenticity, and safety of the food chain.
• A part of Agro BioSciences, Third Wave Bioactives is now operating as an independent company focused on developing novel solutions to help food manufacturers compete in the growing consumer space for natural, clean label, and fresh foods.

Melanie Zanoza Bartelme
, Associate Editor
[email protected]