The beverage business is changing. It has been reoriented by the demand for products with reduced sugar, fewer calories, and less processing. More uniquely flavored and functional options, easier drink preparation, and drinkable meal solutions are other priorities for consumers.
In 2016 bottled water surpassed carbonated soft drinks to become the largest U.S. beverage category by volume, per Beverage Marketing Corp. Ready-to-drink (RTD) tea and coffee were among the fastest-growing food categories in mass channels last year, up 19.5% and 14.6%, respectively, reports Nielsen.
Sales of gourmet refrigerated tea and coffee jumped 114.3% from 2014 to 2016, specialty water sales were up 75.2%, and sales of refrigerated "other dairy" and plant-based beverages climbed by 33.1%, according to the Specialty Food Assoc.'s 2017 State-of-the Specialty Food Industry.
Natural, healthy, organic, and energy-boosting are among the top 10 high-demand beverage attributes for 2017, according to Beverage Industry's 2017 New Product Development Outlook Executive Survey. If adults could create their own drink, 49% said it would have added vitamins/minerals; 42% cited antioxidants; 37%, energy; 33%, electrolytes; 30%, low calorie; 29%, protein; 27%, no calories; 25%, probiotics; 24%, carbonated; and 23%, relaxation benefits, per Mintel's 2017 Beverage Blurring—U.S. report.
Sales of fortified/functional beverages increased 6% last year, according to Euromonitor; non-cola sparkling beverages and RTD coffee, up 17% and 16%, respectively, were the fastest-growing. Vitamin C, vitamin D, and calcium were the leading functional ingredients in beverages. With Nielsen reporting that 79% of shelf-stable juices/drinks contain added sugar, the category will likely be impacted by the U.S. Food and Drug Administration's new sugar labeling regulations.
Nutrition Business Journal reports that protein drink sales topped $2.3 billion in 2016; 62% of consumers tried to increase their protein intake last year, per the International Food Information Council. Sales of liquid meal replacements are projected by Nutrition Business Journal to grow to $6.5 billion by 2020. For the year ended (Y/E) Oct. 2, 2016, unit sales of SlimFast weight control drinks jumped 281% in mass channels; Ensure Active was up 141%; and Premier Protein was up 99%, reports IRI. Kids' meal replacements represent another untapped drink opportunity.
Dean Foods' DairyPure milk was the best-selling new food/beverage in 2016, with year one sales of nearly $1.2 billion, per IRI's New Product Pacesetters report. Lactose-free milk posted an impressive sales lift of 17.5% for Y/E Aug. 7, 2016, on top of 19% growth in 2015. Dreaming Cow's new Lush drinkable yogurt beverages produced with milk from grass-fed cows contain a full serving of vegetables.
Other beverage brands that earned spots on the New Product Pacesetters list include Dunkin Donuts K-Cups, Not Your Father's Root Beer, DairyPure creamers, and Henry's Hard Soda. Beverages dominated the New Product Pacesetters list for convenience store product sales. In addition to DairyPure, convenience brand leaders include Red Bull the Summer Edition, BodyArmor sports drink, Rockstar BOOM!, Rockstar Freeze, Not Your Father's Root Beer, Monster Energy Ultra Black, and AMP Energy Zero.
Sales of probiotic-containing kombucha drinks jumped 41% in 2016 to $534 million, per Beverage Marketing Corp. Tropicana launched Tropicana Essentials Probiotics, and the 5-Hour Energy brand added Protein Shots.
Flavor influences the purchasing decision for 52% of energy drink users, 47% of nondairy milk drinkers, and 41% of those who opt for nutritional/performance drinks, and two-thirds of consumers say their ideal bottled water is flavored, according to Mintel data. Coffee, cherry, coconut, ginger, orange, strawberry, and vanilla are projected by beverage executives to be the best-selling drink flavors for 2017. Eight in 10 beverage makers used botanical/spice flavors in their beverage formulations in 2016, led by ginger, cinnamon, green tea, hibiscus, mint, and aloe.
Beverage marketers are putting greater emphasis on how their products are produced (e.g., cold brewed coffee and tea and high pressure processed premium juices). Top Line Milk Co.'s Low and Slow is nonhomogenized whole milk that is slow pasteurized in small batches at a low temperature.
IRI reports that plant-based/alternative beverage sales topped $1.7 billion in mass channels for Y/E Sept. 4, 2016. Almond milk sales rose 7.9% to $1.1 billion; coconut milk, +11% to $164 million; and cashew milk, +58% to $54 million.
With orange juice the only beverage among the top 25 most frequently consumed foods in households with kids, kid-specific drinks remain a big idea, per Packaged Facts' 2016 Kids' Food and Beverage Market report. Breakfast beverages are another untapped opportunity. Mintel reports that 39% of consumers skip breakfast in favor of a meal replacement drink. Nutritional drinks are viewed as a guilt-free snack by 80% of adults, according to Mintel.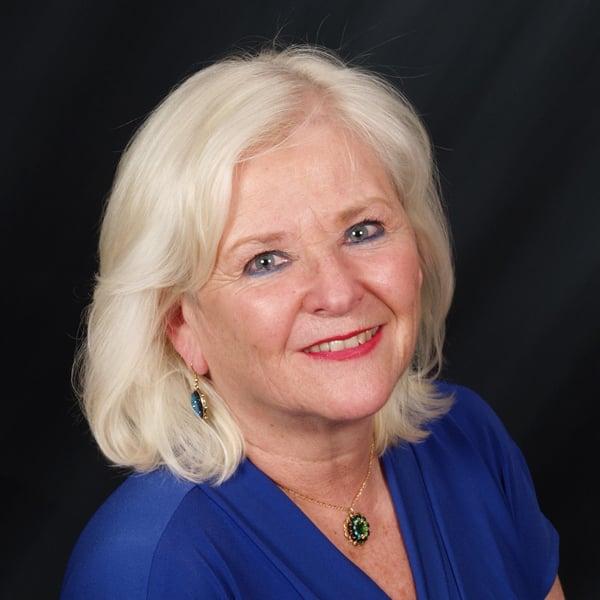 A. Elizabeth Sloan, PhD, Contributing Editor
President, Sloan Trends Inc., Escondido, Calif.
[email protected]