Black & bleu burgers, queso fresco potato chips, and Asiago bagels … the list of food products accented or flavored with cheese is long and appears to be growing longer. More so than ever before, cheese has become a powerful food product differentiator. Over the past five years, volume sales of specialty cheeses have increased five times as fast as the cheese category overall, according to Dairy Foods magazine's 2017 State of the Industry report.
Mozzarella, Italian varieties, American varieties, Swiss, Cheddar, and cream cheese/Neufchâtel are among the natural cheeses with the fastest-growing sales. Fine, fancy cut, and uniquely flavored shreds continued to outperform the market in 2017, according to Packaged Facts' 2018 Cheese: U.S. Market Trends and Opportunities report.
Gourmet cheese sales reached $4 billion in 2017, up 6.5% over the past two years, per the Specialty Food Association's 2018 State of the Specialty Food Industry report. Millennials are the top specialty cheese buyers. And overall U.S. cheese consumption reached an all-time high in 2017; total U.S. cheese sales topped $23 billion, according to Mintel's 2017 Cheese—U.S. report.
Seventy-one percent of U.S. households use natural and specialty cheeses, up 6% over the past decade; use of processed cheese, a $4 billion sector, fell 5%. Packaged Facts projects that sales of natural and specialty cheeses will grow from $17.2 billion in 2017 to $20.2 billion by 2022.
When it comes to cheese, consumers aren't inclined to lighten up. Ninety-three percent of natural/specialty cheese eaters purchase regular (full-fat) cheese; 9% choose light/low-fat; and 2% opt for fat-free/nonfat cheese, according to Packaged Facts.
Thirty-seven percent of U.S. households buy cheese in wedge, chunk, and stick form; 30% buy shredded, and the same percentage buy sliced cheese; 19% purchase string cheese; fewer than 10% of households buy round, miniature, waxed, or wrapped cheese.
After Cheddar, mozzarella, and Parmesan/Romano, the most consumed specialty cheeses are (in descending order) Colby, Monterey Jack, Swiss, provolone, pepper jack, feta, blue, Gouda, Muenster, ricotta, Brie/Camembert, Havarti, longhorn, and Jarlsberg.
Oaxaca, manchego, Cotija, fontina, Gournay, butterkäse, queso de papa, Jarlsberg, panela, Gorgonzola, and mascarpone are the specialty cheeses with the fastest-growing sales, according to the International Dairy Deli Bakery Association's 2018 What's in Store? report. Danish blue cheese, Italian Grana Padano, and Mexican asadero were among the fastest-growing cheeses in foodservice, per Technomic's 2017 Consumer Flavor Trend Report.
Organic cheese sales rose 8% in 2017, per the Organic Trade Association's 2018 Organic Industry Survey. Half of all consumers wish there were more local cheeses; for Millennials, that total is 61%. Emmi Roth created a new original Wisconsin cheese called Prairie Sunset that is made with fresh non-rBST milk.
Goat cheese and mixed milk cheeses are growing in popularity. Pennyroyal Farm makes goat milk–based laychee cheese in late spring and early summer, adding a portion of sheep's milk. Humboldt Fog Dill Remix is a goat cheese with a distinctive ribbon of dill and hand-harvested dill pollen.
Nondairy cheese alternatives are growing in popularity as well. According to Nielsen data, sales of cheese alternatives jumped 45% for the year ending April 7, 2018, albeit from a very small base. Mintel reports that 7% of adults were regular users of dairy-free cheese in 2017.
Cheese is also making its way into new product categories. Traditional Taiwanese tea made with a whipped, frothy salted cheese topping and cheese-infused smoothies are two emerging beverage trends.
Lotito Foods' Jarlsberg Folios Cheese Wraps are lightly baked sheets of natural cheese designed to be used as wraps, roll-ups for sandwiches, or baked to create a shell. BelGioioso offers Unwrap & Roll Fresh Mozzarella Sheets for customizing appetizers.
Farmer's cheese bars, often covered with chocolate, are a snack in Eastern Europe. Yooli Foods introduced Asian-style Farmer's Cheese Creme in a cup as an alternative to yogurt; RifRaf ricotta cups feature a side pocket of jam or honey.
There are many opportunities for product developers to get creative with cheese. Where are the Danish pastries and breakfast sandwiches made with specialty cheese or the frozen microwavable gourmet grilled cheese sandwiches? How about cheese-filled toaster pastries or cheese nuggets for kids?
It's time to go global. Fondue, raclette, saganaki, and pierogi are all products that are well-positioned for growth. Fried stuffed cheese balls are a favorite Spanish tapas item. Pão de queijo, a baked cheese roll, is popular for breakfast and snacks in Brazil. Khachapuri, a cheese-filled bread boat, is an Eastern European dish. Argentinian appetizer provoleta and Mexican queso flameado are melted cheese dishes with toppings meant to be eaten with bread.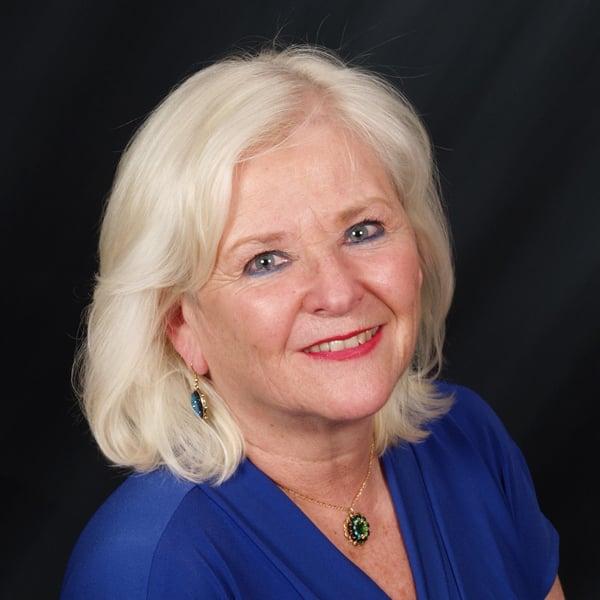 A. Elizabeth Sloan, PhD, Contributing Editor
President, Sloan Trends Inc., Escondido, Calif.
[email protected]