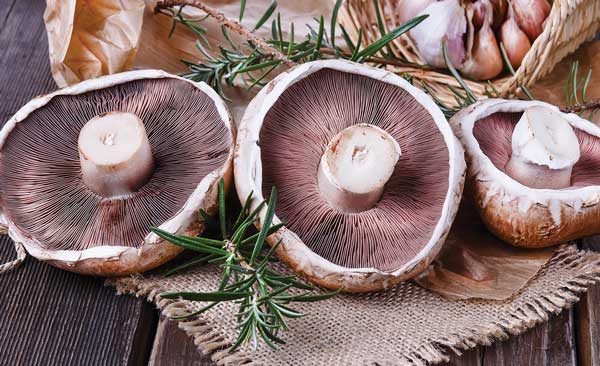 Portobello mushroom taste components
A study published in the Journal of Food Science examines the characteristic taste components of the Portobello mushroom (Agaricus bisporus). The researchers harvested Portobello mushrooms at different growth stages and found 20 and 14 different principal taste components in the stipe and pileus, respectively. These were considered the principal taste components of Portobello mushroom fruit bodies, which included most amino acids and 5'-nucleotides.
Some taste components evident at high levels, such as lactic acid and citric acid, were not detected as principal taste components through principal component analysis (PCA). However, due to their high content, Portobello mushroom could be used as a source of organic acids. The PCA and taste active value results revealed that 5'-GMP, glutamic acid, malic acid, alanine, proline, leucine, and aspartic acid were the characteristic taste components of Portobello mushroom fruit bodies.
The researchers concluded that Portobello mushrooms were found to be rich in protein and amino acids, making them potentially useful in the formulation of nutraceuticals and functional food.
Can smaller portions promote healthier eating?
New research published in the American Journal of Clinical Nutrition urges the food industry to reduce food product portion sizes to make healthier eating more the norm.
During experiments conducted by researchers from the University of Liverpool, participants were randomly served either larger or smaller portions of the same meal (quiche and salad). The following day, participants were allowed to eat whatever they wanted from the same type of food provided in the first experiment. A week later, the participants were asked what their preferred portion size was.
The results showed that being served a smaller portion of food resulted in participants changing their perception of a normal portion size and choosing to eat less food in the future.
Study co-author Eric Robinson said, "The present findings indicate that if portion sizes of commercially available foods were reduced, these smaller, more appropriate portion sizes may recalibrate perceptions of what constitutes a 'normal' amount of food to eat and, in doing so, decrease how much consumers choose to eat."
Study co-author Inge Kersbergen added, "It is unclear from our research how long the effect would last for. The effects we observed were larger when we examined food intake the next day in the laboratory than when we looked at portion size preference one week later.
"Based on the idea that our immediate environment influences our perceptions of what a normal portion size is, it is likely that the effect would only last if we encounter smaller portion sizes more often than supersized portions."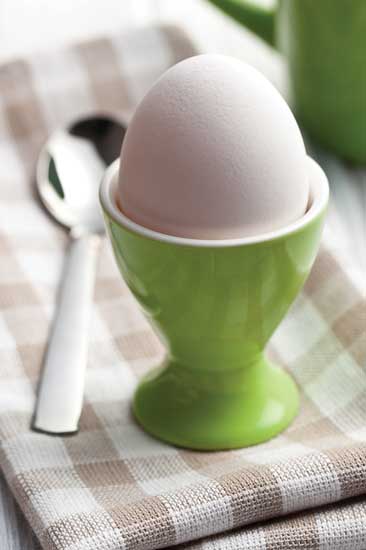 An egg a day keeps the doctor away
Consuming an egg a day could significantly reduce the risk of cardio-vascular diseases compared with eating no eggs, suggests a study carried out by researchers from China and the United Kingdom and published in the journal Heart.
The study focused on 416,213 participants who were free of prior cancer, stroke, cardiovascular disease (CVD), and diabetes. At the start of the study period, 13.1% of participants reported daily consumption (usual amount 0.76 egg/day) and 9.1% reported never or very rare consumption (usual amount 0.29 egg/day). At a median follow-up of 8.9 years, a total of 83,977 cases of CVD and 9,985 CVD deaths were documented, as well as 5,103 major coronary events.
Analysis of results showed that daily egg consumption was associated with a lower risk of CVD overall, compared with not consuming eggs. In particular, daily egg consumers (up to one egg/day) had a 26% lower risk of hemorrhagic stroke, a 28% lower risk of hemorrhagic stroke death, and an 18% lower risk of CVD death.
In addition, there was a 12% reduction in risk of ischemic heart disease observed for people consuming eggs daily (estimated amount 5.32 eggs/week), when compared with the never/rarely consumption category (2.03 eggs/week).
The study was observational, so no firm conclusions can be drawn about cause and effect, but the researchers noted that their sample size was large and took into account established and potential risk factors for CVD.
International flavors shape foodservice
Middle Eastern cuisine is among the flavor trends shaping the future of U.S. foodservice in 2018 and beyond, according to Mintel. Other trends making their mark are desserts featuring savory ingredients such as olive oil and vinegar, and functional ingredients that add color and flavor.
Mintel predicts that spice blends, sauces, and condiments will introduce diners to emerging international cuisines, while new spins on seasonings and preparation methods will bring meaty flavors to both meat and vegetables alike.
Looking ahead, consumers can expect to see chefs push the limits of creativity to provide balance and harmony through "kokumi," which adds complexity and depth to dishes.
"Flavor is an ever-evolving art, ripe with opportunities for interpretation, innovation, and creativity," says Amanda Topper, associate director of foodservice research at Mintel. "Today, that opportunity lies in the expansion of international flavors and ingredients and in the years ahead, we predict the ingenuity of new dishes will come down to enhancing the chemistry of ingredients to create hearty masterpieces. The future of flavor also lies in creating healthy dishes without giving up satisfying taste."
WHO calls for elimination of trans-fatty acids
The World Health Organization (WHO) has called for the elimination of industrially produced trans-fatty acids from the global food supply, noting that intake of trans fat leads to more than 500,000 deaths each year from cardiovascular disease.
Calling on governments to use REPLACE, a step-by-step guide released by WHO to eliminate industrially produced trans-fatty acids, WHO Director-General Tedros Adhanom Ghebreyesus commented, "Implementing the six strategic actions in the REPLACE package will help achieve the elimination of trans fat and represent a major victory in the global fight against cardiovascular disease."
The REPLACE actions include reviewing dietary sources of industrially produced trans fats, promoting their replacement with healthier fats and oils, enacting regulatory actions to eliminate them, assessing their content in the food supply, creating awareness of their negative health impact, and enforcing compliance with policies and regulations.
Several countries have virtually eliminated industrially produced trans fats through legally imposed limits on the amount that can be contained in packaged food. In addition, some governments, including the United States, have implemented bans on partially hydrogenated oils, the main source of industrially produced trans fats.
---
News Bites
•
The American Frozen Food Institute
(AFFI) will collaborate with
Mérieux NutriSciences
on the development of a food safety program to measure the implementation of AFFI's best food safety practices for environmental monitoring. The program is designed to reduce the prevalence of
Listeria monocytogenes
in frozen food facilities.
• Bühler opened a new addition to its global manufacturing and service network in Changzhou, China. The facility includes an R&D center and will mainly serve the animal nutrition industry and the grain logistics business.
• Coca-Cola plans to invest $1.2 billion in Argentina over the next four years to expand its operational and distribution infrastructure, as well as fund local sustainability initiatives.
• DuPont Industrial Biosciences and Archer Daniels Midland announced the opening of the world's first bio-based furan dicarboxylic methyl ester pilot production facility in Decatur, Ill.
• DuPont Nutrition & Health (N&H) has received approval from the European Commission to divest its heritage DuPont N&H alginates business to JRS Group, a leading manufacturer of functional additives from plant-based raw materials.
• Eurofins Scientific has signed an agreement with LabCorp, a leading global life science company, to acquire Covance Food Solutions, which provides product integrity, product safety, and consulting solutions for end-use segments that span the food supply chain.
• Firmenich has expanded its footprint in California with an innovation hub supported by dedicated labs and pilot plant facilities.
• FONA International, creator and manufacturer of complete flavor solutions, was named a Small Giant by Forbes magazine.
• Fresh Del Monte Produce has made an equity investment in Purple Carrot, a plant-based meal kit provider.
• Graceland Fruit expanded its operations through an alliance with Wisconsin-based Cranberry Growers Cooperative that allows it to staff and operate a new state-of-the-art processing plant in Warrens, Wis.
• International Flavors & Fragrances (IFF) and Frutarom have entered into a definitive agreement under which IFF will acquire Frutarom in a cash and stock transaction valued at approximately $7.1 billion, including the assumption of Frutarom's net debt.
• Mondelēz International has entered into an agreement with The Riverside Company, a global private equity firm, and other shareholders, including founder Kathleen King, to acquire Tate's Bake Shop for approximately $500 million.
• Nestlé Purina PetCare has acquired a majority stake in Tails.com, a direct-to-consumer, tailor-made dog nutrition business based in the United Kingdom.
• PepsiCo has acquired Bare Snacks, maker of baked fruit and vegetable snacks.
• Roquette, a leader in plant-based ingredients for food, nutrition, and health markets, has opened a new production unit dedicated to specialty pea protein at its site in Vic-sur-Aisne (Hauts-de-France, France).
• Synergy Flavors completed its acquisition of Janoušek, a supplier of herbal extracts and natural flavorings.
• Tate & Lyle has entered into an agreement to acquire a 15% equity holding in Sweet Green Fields, one of the largest privately held, fully integrated global stevia ingredient companies.
• Top Health Ingredients, a plant-based functional food ingredient company, has partnered with Chemiplas to be the exclusive distributor for Top Health's proteins and fibers in Australia and New Zealand.

Margaret Malochleb,
Associate Editor
[email protected]