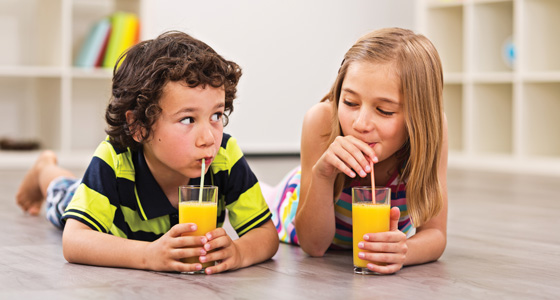 Tweens and teens—those in Generation Z, or iGeneration—are no longer children, but not yet adults. Finding a growing sense of independence during these years, those in this demographic (aged 8–18) experience noticeable physical and mental developments and face possible concerns related to mental health and cognition, sports conditioning, vision, bone and muscle growth, and immunity.
Sugar is at the top of parents' watchlists when it comes to what their kids eat and drink, according to research presented by Mintel at last year's IFT food expo. The research also showed that 60% of parents with children aged 12–17 and 55% of parents with adult children aged 18 and older living in the household reported saying "no" to their kids' food and drink choices based on sugar content. In addition, with parents on the lookout, America's youngest consumers are increasingly growing health-conscious themselves. One quarter (25%) of teens aged 15–17 said they worry about staying healthy.
A Cargill white paper on the topic concurs with the less sugar call (Cargill 2018). The company identified four key trends in the kids' food category, with less sugar being a big focus, especially in beverages and yogurts. Other trends included hidden healthfulness (i.e., cauliflower crust pizza and yogurt packed with pea protein) and building a better snack with added protein, fiber, whole grains, and more. Above all else though is that kids have to like the products (children's preferences are highly influential).
"Gen Z consumers prefer bold flavor combinations like sweet, sour, and spicy; however, they are less adventurous than most Millennials before them," says Sarah Diedrich, customer marketing manager at Synergy Flavors. "These Gen Z teens look for flavors that are familiar, but with a twist. In particular, we see this trend in new product launches in the snacking industry." Diedrich adds that Gen Z consumers are also often motivated by mood. "Their drink or flavor of choice for the day depends on how they are feeling in that moment and their linked cravings."
Parents still play a key role in choosing healthful foods and beverages for their tweens and teens. "Studies have shown that while Gen Z is a health-focused generation engaging in less deemed 'bad-for-you' indulgences, they are still more motivated by sale prices and social responsibility than functional ingredients when compared to Millennials. Functional foods for teens aged 11–18 are still primarily purchased by parents or caretakers, which makes flavor and great taste delivery more important to young consumers," notes Diedrich.
According to the National Institute of Diabetes and Digestive Kidney Diseases, part of the National Institutes of Health, many teens need more of the following nutrients: calcium, vitamin D, potassium, fiber, protein, and iron. These are important for proper nutrition and growth. Here is a look at some of the ingredients that benefit tween and teen health.
Immune Health
"The function of the immune system tends to become relatively strong around the time frame of puberty and then gradually decreases with age," says Melanie Bush, director of science at Artemis International. "However, there are a variety of factors during the tween and teen years that can have an impact on the strength of their immune responses." She explains that the body functions optimally when in a state of balance. Hormonal changes as a result of growth phases can create momentary imbalances of the interconnected systems within the body. Additionally, regular intense physical activity through sports and activities is common among tweens and teens. "While movement and moderate exercise is a contributing factor to a healthy and robust immune system, intense exercise can actually cause the immune response to be suppressed afterward," she says. "Add to this, the regular social interactions at schools, clubs, playgrounds, extracurricular activities, school buses, etc., where communicable diseases can run rampant, and you have the conditions for an immune system that could use a little strengthening."
A couple of key ingredients in this area worth noting are elderberry and yeast beta-glucan. Elderberry contains nearly four times the anthocyanins as other commonly consumed berries. The claim to fame for black elderberry is its ability to support the immune response in a variety of ways. Bush explains that elderberry has shown an ability to modulate the cytokine signaling compounds within the immune system and "arm the soldiers" to be ready to fight off pathogens. "Clinical studies have demonstrated that black elderberry can actually reduce the duration and severity of cold and flu symptoms. This is of particular importance as the influenza strains in recent years have been particularly strong and flu shot immunizations have not been accurate matches," she says.
Hawkins et al. (2019) published a meta-analysis of all randomized controlled clinical trials evaluating the effectiveness of elderberry to reduce upper respiratory symptoms. They concluded that "supplementation with a standardized elderberry extract is significantly effective at reducing the total duration and severity of upper respiratory symptoms, as compared to a placebo group," with the effect being larger in those with cases of the flu and the common cold.
Artemis and its European partner, Iprona, have just launched the ElderCraft brand of elderberry extract ingredients. The ElderCraft ingredients have clinically tested functionality and are produced through a physical membrane extraction technology that does not use any harsh chemical solvents.
Wellmune from Kerry is a proprietary baker's yeast beta 1.3/1.6 glucan that is clinically proven to help support the immune system. The ingredient is part of Kerry's ProActive Health portfolio. In clinical studies, children who took the natural immune health ingredient reported two-thirds fewer upper respiratory tract infections. Wellmune enhances the immune function without overstimulating the immune system.
Kerry notes in a white paper that healthy, functional ingredients that offer nutritional benefits may be the key to kickstarting innovation in children's beverages (Kerry 2019). Mintel research shows that in the United States, 94% of children aged 6–11 drink juice, and in the United Kingdom, 8 in 10 children consume fruit juices and smoothies. However, few beverage products are explicitly created for children and relatively little new product development targets them. The paper states that the addition of functional ingredients may help restore the parent appeal of beverages that have suffered a loss of reputation due to factors such as high sugar content. According to Kerry's research, nearly nine in 10 (87%) of consumers said they would be interested in buying a refrigerated juice product if it contained Wellmune and 81% said they would prefer boxed juices for kids that contained Wellmune.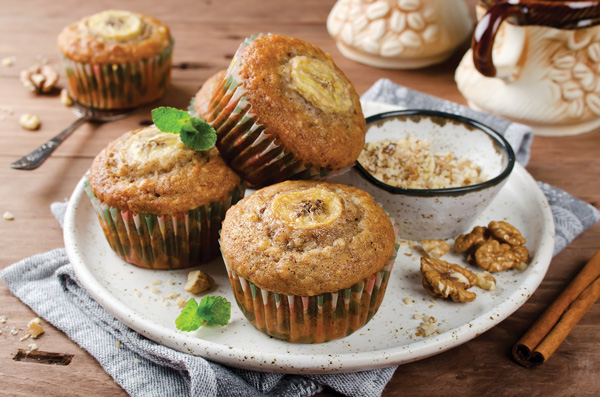 Dietary Fiber
Dietary fiber plays a role in overall wellness, weight maintenance, and digestive health, as well as calcium absorption for teens.
Inoue et al. (2019) demonstrated the benefits of soluble fiber in children diagnosed with autism spectrum disorder who were experiencing constipation and irritable behavior. In the pilot study, 13 children (aged 4–9) diagnosed with autism spectrum disorder were given 6 g of Sunfiber soluble guar fiber/day. The researchers found that a modest dose of Sunfiber showed improved results on four levels: less constipation, modulation of the gut microbiome, fewer inflammatory cytokines, and less irritability. Sunfiber is a partially hydrolyzed guar gum from Taiyo.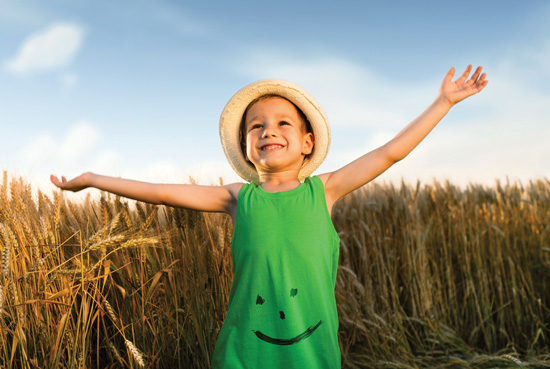 Calcium is an important mineral for growing strong bones, particularly for teenage girls. Chicory root fiber has been shown to aid in increased calcium absorption. Soldi et al. (2019) demonstrated that prebiotic chicory root fiber helps to maintain microbiota balance in children, even following antibiotic treatment. The study examined the supplementation of 6 g of chicory root fiber among 258 healthy children aged 3–6 over a 24-week period. The results showed that regular consumption of prebiotic chicory root fiber kept the level of beneficial Bifidobacteria higher and more stable, reducing the antibiotic-induced disturbances of the microbiota composition. The chicory root fiber was Orafti Inulin and Orafti Oligofructose from BENEO.
Protein
"Proteins play an instrumental role in growth and development throughout the lifespan. For tweens and teens especially, this becomes critical as they become more involved in athletics or physically demanding activities," says Jeffrey Bernstein, research scientist at Instapro. "As a nutrient, protein is essential for energy, tissue repair, and new muscle growth that keeps us all going. In fact, current recommendations state that boys and girls between 11 and 14 require approximately 0.5 g of protein per [pound of] body weight, or about 50 g of protein per day for a child weighing 100 lbs. For teenagers between 14 and 18, that number drops slightly." Bernstein adds that evidence from the National Health and Nutrition Examination Survey showed that one in seven school-aged children do not consume enough dietary protein, and that protein intake is at the low end of the acceptable macronutrient distribution range at around 12% (range 10%–30%).
Despite the current interest in plant-based proteins, dairy proteins remain important nutrients in tween and teen nutrition. They provide all nine essential amino acids: histidine, isoleucine, leucine, lysine, methionine, phenylalanine, threonine, tryptophan, and valine. "There are hundreds of studies showing the safety of whey protein in both healthy and health-compromised adults. From these studies, we can model teen behaviors," says Bernstein. "In fact, research indicates that somewhere between 22% and 71% of teenagers actively use nutritional supplements, whey protein being the most common. However, few studies have demonstrated the safety in children, especially teens and tweens, until now." He points out a thesis paper from Stranieri (2019) that demonstrates the safety of whey protein in teens.
Regarding tween and teen desires, Bernstein cites FONA research that found they enjoy preparing meals at home and are eager to learn from how-to videos and shows. "With a propensity for creativity, Z teens are big experimenters in the kitchen, mixing and matching ingredients to see what makes them happy." Protein supplements such as Instapro give teens the opportunity to add health benefits to their food and beverages. Instapro is a special blend of 100% whey protein powder with natural flavors that can be added to almost any food or beverage. Each individually wrapped packet provides 7 g of protein. It was designed with the goal of blending protein into food without ruining the taste.
Eye and Mental Health
Information from DSM notes that vision protection against blue light is an important concern that parents have for their children. Parents are reporting an average of 90 minutes of screen time per day, even in the youngest demographic. At this year's IFT food expo, DSM addressed this growing concern with an innovative product concept, TechShield Gummies. The gummies contained FloraGLO lutein and life'sDHA, both important for eye health.
Current Recommended Adequate Intakes of omega-3 fatty acids are 1.2 g/day for boys aged 9–13 and 1.0 g/day for girls aged 9–13 years, according to the Academy of Nutrition and Dietetics. The number jumps to 1.6 g/day for boys aged 14–18 and 1.1 g/day for girls aged 14–18 years. Omega-3s are important for brain, cardiovascular, and eye health. For tweens and teens, the potential benefits of omega-3s on cognition, mental health, and learning are of particular interest. For example, Chang et al. (2018) provided evidence that supplementation with n-3 polyunsaturated fatty acids may help improve clinical symptoms and cognitive performance in children and adolescents with attention deficit hyperactivity disorder. Another study showed that youth with depression or bipolar disorder benefited in executive functioning and metacognition when taking omega-3 supplements of 1.87 g of omega-3s/day (Vesco et al. 2018).
References
Cargill. 2018. What Kids Want: Exploring the Changing World of Kids' Food Products. Cargill, Minneapolis, Minn. cargill.com.
Chang J. P., K. P. Su, V. Mondelli, and C. M. Pariante. 2018. "Omega-3 Polyunsaturated Fatty Acids in Youths with Attention Deficit Hyperactivity Disorder: A Systematic Review and Meta-analysis of Clinical Trials and Biological Studies." Neuropsychopharmacology. 43(3): 534–545.
Hawkins, J., C. Baker, L. Cherry, and E. Dunne. 2019. "Black Elderberry (Sambucus nigra) Supplementation Effectively Treats Upper Respiratory Symptoms: A Meta-analysis of Randomized, Controlled Clinical Trials." Complementary Therapies in Medicine. 42: 361–365.
Inoue, R., Y. Sakaue, Y. Kawada, et al. 2019. "Dietary Supplementation with Partially Hydrolyzed Guar Gum Helps Improve Constipation and Gut Dysbiosis Symptoms and Behavioral Irritability in Children with Autism Spectrum Disorder." J. Clin. Biochem. Nutr. 64(3): 217–223.
Kerry. 2019. Child's Play: Closing the Innovation Gap in Kids Beverages. Kerry, Beloit, Wis. kerrygroup.com.
Soldi, S., S. Vasileiadis, S. Lohner, et al. 2019. "Prebiotic Supplementation Over a Cold Season and During Antibiotic Treatment Specifically Modulates the Gut Microbiota Composition of 3–6 Year-old Children." Benef. Microbes. 10(3): 253–263.
Stranieri, A. 2019. "Safety and Efficacy of Whey Protein Supplementation in Teenage Athletes." Maters of Science thesis, University of Rhode Island. https://digitalcommons.uri.edu/theses/1475.
Vesco, A. T., A. S. Young, L. E. Arnold, and M. A. Fristad. 2018. "Omega-3 supplementation associated with improved parent-rated executive function in youth with mood disorders: secondary analyses of the omega-3 and therapy (OATS) trials." J. Child Psychol. Psychiatry. 59(6): 628–636.