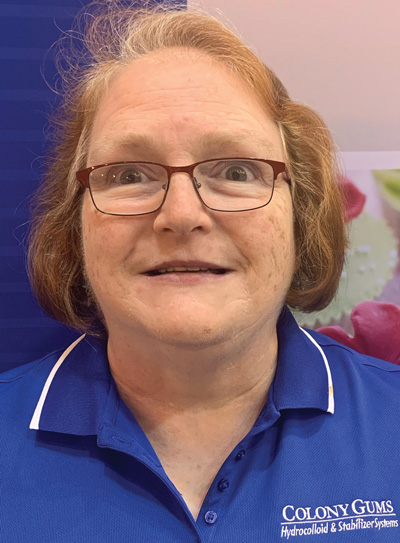 Colony Gums taps Klockeman
Donna Klockeman joined Colony Gums as director of R&D/innovation, bringing more than 20 years of industry experience to the role. Her areas of expertise include protein and carbohydrate chemistry, ingredient interactions, and the impact of processing. She has worked on product and process development for both specialty ingredients (proteins and hydrocolloids) and finished products (processed cheese, cultured dairy products, and frozen desserts). Klockeman also has experience in the design of small-scale processes to effectively predict full-scale production reality. A member of IFT, she has served as an instructor for IFT short courses on clean labeling and reformulations and was part of the inaugural class of IFT Certified Food Scientists. She has a PhD in food science from the University of Georgia as well as BS and MS degrees in botany.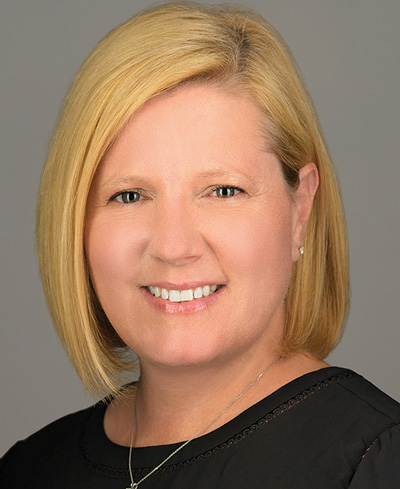 WFFC honors Romano
Women in Flavor and Fragrance Commerce (WFFC) recently announced the recipients of the 2019 Annual Recognition Award. Among them are IFT member Jennifer Romano, who received the Innovative Excellence Award at the WFFC Annual Recognition Dinner in June in Jersey City, N.J.
The Innovative Excellence Award was created in 2016 to honor an individual who offers novel contributions to the industry and acts as a role model for guiding change and innovations. Romano, commercial director of Bontoux Organics, manages all aspects of the business, including sales and sourcing of all organic materials, establishing and managing customer and producer relationships, and building on the company's established brand and reputation.
A member of the board of directors of the National Association of Flavors and Food Ingredient Systems, Romano sees her mission as helping customers build their brands by creating partnerships based on trust, transparency, and quality and safety.
---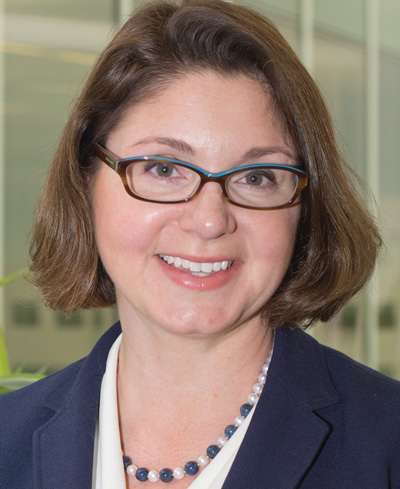 Getting to know Michelle Braun
Each month, we meet one of IFT's valued volunteers.
As an undergraduate at Indiana University, Michelle Braun presented findings from her first food science research project at IFT's annual event. But her ongoing involvement with IFT came much later. After earning MS and PhD degrees from Purdue University's Department of Food and Nutrition, she joined DuPont Nutrition & Biosciences nearly 10 years ago and has held a variety of roles centered around leading nutrition (health outcome) research, translating scientific findings, and serving in external trade and professional organizations.
Today, as the global protein scientific affairs lead at DuPont, she works with different team members every day. "I love connecting with a variety of partners to advance a topic," she says. This includes exchanging information with internal partners from marketing, regulatory, government affairs, and research, and acting as a liaison to many external organizations and experts who, she says, "broaden my perspective on important topics for food and nutrition."
At DuPont, Braun has had the opportunity to work with IFT Past President Cindy Stewart, who brought IFT's Emerging Leaders Network (ELN) program to her attention. "ELN was such a valuable, immersive experience that not only built my personal skills but helped to bolster my network of peers within IFT," she says. "After completing the ELN, I transitioned to serve on the New Professionals Work Group as a liaison to the Divisions Champion team." She also serves on the Protein Division leadership team and as co-chair of the New Professionals Work Group.
Braun's interest in collaborating has been instrumental in the role she has played in IFT, especially in proposing topics for the scientific program at the annual meeting. "The strength of this scientific program is a key differentiator of the value of attending the annual meeting—to hear the latest updates of topics relevant to those of us that are responsible for producing the science of food and the foods available today."
Speaking to the value of volunteering, she says, "Deeper engagement with an organization enhances one's perspective on the larger landscape. Volunteering with IFT not only helps me identify resources to do my job today but also helps me to perceive future challenges and opportunities facing the food industry. IFT is at the forefront of addressing, head on, key issues we, the food industry, will face. And it is my job to also bring those topics to my society."
Looking ahead, Braun says she is "excited for the food experts to regain their voice in speaking on the science of food. I am impressed by the steps that have been taken by IFT, so far. This is an opportunity for IFT and IFT members to share expertise to improve the understanding of different audiences, including consumers, of the real facts of food."
---
In Memoriam
IFT notes the passing of the following members:
Irwin L. Gold, Raymond J. Jennett, and Sylvain Labelle.
Have some news to share about yourself or another IFT member? Email [email protected].