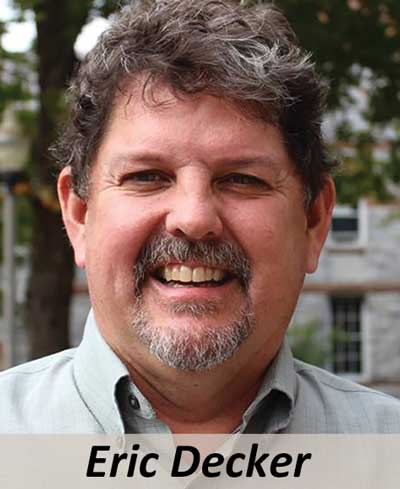 AOCS names Decker president
AOCS (The American Oil Chemists' Society) has elected Eric Decker, head of food science at the University of Massachusetts Amherst, president.
Decker has more than 350 publications and has served on committees of the U.S. Food and Drug Administration, Institute of Medicine, IFT, the U.S. Department of Agriculture, and the American Heart Association. Most recently, he was one of 13 appointed members of the National Academies of Sciences (NAS) Committee to Review the Dietary Reference Intakes (DRIs) for sodium and potassium.
Decker's current research focuses on efforts to improve nutrition by incorporating more stable, unsaturated fatty acids into foods while preventing oxidative rancidity that causes food waste. He and UMass Amherst food science colleagues are also developing technologies to increase the levels of healthy bioactive lipids in foods.
An IFT Fellow and a 2017 recipient of the Babcock Hart Award, Decker has also been recognized for his research with awards from the AOCS, the Agriculture and Food Chemistry Division of the American Chemical Society, the International Life Science Institute, and Royal Society of Chemistry.
UF scientists seek sweeter-tasting corn
Scientists at the University of Florida, including IFT Fellow Charles Sims, professor of food science and human nutrition, plan to use a $7.3 million, four-year grant from the Specialty Crop Research Initiative, which is part of the National Institute of Food and Agriculture, to find the genetic traits that will make sweet corn taste better, last longer, and grow better across the nation.
Sims, along with Mark Settles, professor of horticultural sciences at the UF Institute of Food and Agricultural Sciences, and Marcio Resende, assistant professor of horticultural sciences, will seek out the genes that make sweet corn tasty and use the genes in traditional breeding to boost sugar content and increase yield and shelf life. The scientists will receive assistance from researchers at Iowa State University, the University of Wisconsin, Washington State University, and the U.S. Department of Agriculture.
Through test panels run by Sims, the researchers will investigate the tastes, aroma, and texture that consumers like. As study participants sample the corn, they will also tell how much they would be willing to pay for it.
In addition to enticing consumers with tastier corn, the scientists hope to help growers add value to a crop that already brings in $160 million a year for Florida farmers, making it the fifth-highest yielding crop in the state.
---
Getting to Know Dennis Napora
Each month, we meet one of IFT's valued volunteers.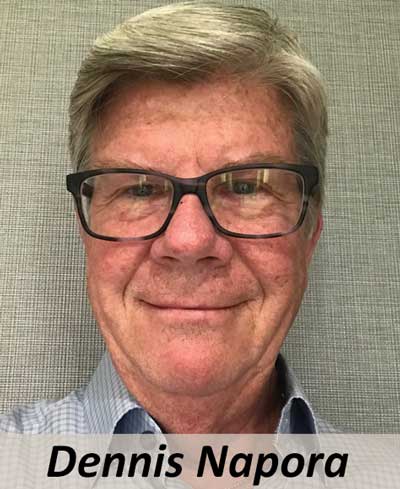 As a technical sales broker for Flavorchem Corp. of Illinois, Dennis Napora works with a broad spectrum of customers and applications. "The food flavorings industry is great because of the wide variety of products that need flavorings," he says. "I find that some weeks, I may be working at a pie factory, an ice cream manufacturer, or even a lip balm producer!"
Prior to his current role, Napora served as vice president of Marnap Flavors of Buffalo, N.Y., a firm he cofounded in 1979. He got his start in the food industry during his college years, when he worked at a food testing lab and the foodservice department at a local hospital while studying chemical technology at SUNY Erie Community College.
As the current president of the Western New York Section, Napora's affiliation with IFT goes back several decades. "I began my volunteer career with our local chapter about 25 years ago," he says, "after attending a few meetings and networking with technicians, facility managers, purchasing agents, students, and those in academia. Over 25 years, I have served as the secretary, treasurer, and chairman of the board."
Volunteering with IFT has enriched Napora professionally, enabling him to meet key people and helping him to stay abreast of developments in food science, technology, and regulations. But the driving force in his career has been passion, one of IFT's core values. "I have always had a passion to create, to involve myself, to lift everyone up, and to succeed," he explains. "I've always felt that passion and enthusiasm is infectious when working to get everyone motivated and excited about a project. This same passion is what I convey to students when discussing the future of food science and our IFT."
Talking to and assisting students who are at the beginning of their food science careers is a continuing source of satisfaction for Napora. "These young people are the future of our industry," he explains. "I have truly enjoyed watching those careers bloom."
In addition to his involvement in the science of food, Napora enjoys taking part in a variety of leisure-time activities. "I can be found on weekends cruising around in a motorhome along with my wife of 42 years, Rosanne, and our beagle. We love art festivals, wineries, fishing, and reading food labels . . . of course!"
---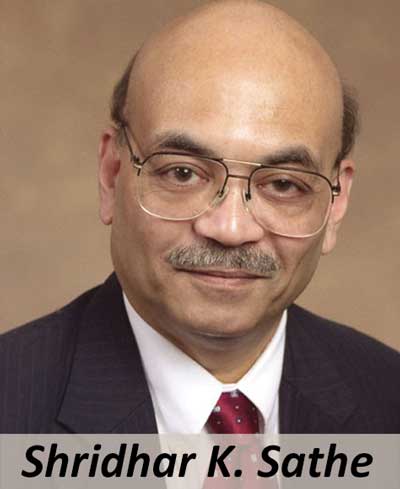 In Memoriam
Shridhar K. Sathe, Robert O. Lawton Distinguished Professor and Hazel K. Stiebeling Professor in the College of Human Sciences at Florida State University, died on April 4. Sathe served as an associate editor on the Journal of Food Science for 11 years.
In 1988, Sathe joined FSU's Department of Nutrition, Food and Exercise Sciences, building an extensive research portfolio in food science and receiving numerous honors for his academic achievements. He was a widely cited authority on the role of proteins in food allergy science, particularly in the area of tree nuts and legumes. His expertise also made him a highly sought-after reviewer for publishing companies and top scientific journals.
During his time at FSU, he brought in more than $3 million in external funding, published more than 150 papers and co-edited two books. His work was cited by other researchers more than 5,800 times. He also patented 12 technologies that resulted from his work.
Sathe was a Fellow of IFT, the World Innovation Foundation, the International Academy of Food Science and Technology, and the American Chemical Society's Agricultural and Food Chemistry Division. He also was inducted into the Hall of Fame at Purdue University's Department of Nutrition, where he spent years as a postdoctoral fellow.
In addition to his scholarly achievements, Sathe excelled as a teacher and mentor. Students often remarked on his dedication to their learning and his motivational abilities. He was recognized by the university multiple times and received FSU's Undergraduate Teaching Award, the Distinguished Teaching Award, and University Advising Award.
IFT also notes the passing of the following members:
Adam Pollak Sr., Walter H. Tschorn Jr., and John E. Vinters.
Have some news to share about yourself or another IFT member? Email [email protected].