IFT recognizes 50-year members
The following individuals are celebrating their 50th anniversary as members of IFT: Om P. Agarwala, Catharina Y. W. Ang, Stevan A. Angalet, Thomas Butterworth, Willard W. Chan, Stephen R. Drake, Jorge Ebrard, Ronald R. Eitenmiller, Peter H. Enke, Michael A. Eskin, R.I. Fenton-May, T. Leslie Fisher, L. Frank Flora, Anthony W. Geisler, Jay S. Glantz, Michael P. Gulan, Robert W. Harkins, Zenia J. Hawrysh, James V. Heinz, Sumner N. Katz, Kevin W. Keller, John M. Kohan, Elizabeth Larmond-Elliot, Winston Lo, Michael W. Mandel, Reynold W. Martin II, Richard Meyer, Julie Miller Jones, Martin W. Mitchell, Robert V. Ogden, J. A. Palmer III, Gale Prince, Henry L. Robinson Jr., Karen M. Schaich, Anil J. Shrikhande, James L. Smith, Edwin Stadler, Charles H. Staff, Wayne Staniec, Herbert W. Staub, Richard F. Stier, Gertraud B. Stupec, and Richard C. Whiting.
"I joined IFT in the fall of 1969 when I received a freshman scholarship," says consulting food scientist Rick Stier, for whom a career in food science was a family affair. His mother, Elizabeth Stier, was on the food science faculty at Rutgers, and, says Stier, " I grew up knowing people like Olin Ball and Roy Morse. Once I completed my BS at Rutgers and MS at UC Davis, IFT involvement in Northern California and at the national level was a boon to my professional growth. It provided professional resources, friendships, and allowed me to continuously keep learning."
One experience that stands out for Stier was the work he did on the Continuing Education Committee. "I utilized contacts that I made there when I partnered with IFT to bring IFT and its benefits to Egypt through a USAID project.
"Lastly," he adds, "I must say that my IFT contacts and friendships have allowed me to work comfortably as a consultant for the past 25 years without having to worry about marketing myself."
IFT thanks all of these valued members for their support.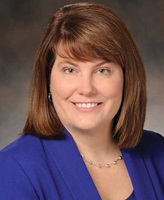 Kowalcyk to lead global health project
Barbara Kowalcyk, assistant professor in the College of Food, Agricultural and Environmental Sciences at The Ohio State University, has received a $3.39 million grant from the Bill & Melinda Gates Foundation and the Department for International Development of the United Kingdom to fund research aimed at helping to improve food safety and enhance nutrition in low- to middle-income countries.
Over the next four years, the grant will be used to develop and implement a risk-based framework for food safety management and resource allocation with the goal of reducing foodborne illnesses and deaths and increasing equitable consumption of a safe, affordable, and nutritious diet. The work will focus on three major food safety hazards in Ethiopia: non-typhoidal Salmonella, diarrheagenic Escherichia coli, and Campylobacter.
Kowalcyk is a member of IFT and the 2018 recipient of the Samuel Cate Prescott Award for Research for her outstanding contributions to the food safety community.
Bell announces promotions
Bell Flavors & Fragrances recently announced several promotions at its headquarters in Northbrook, Ill., including those of IFT members Noreen Lally, to vice president of global regulatory, and Robert Barrera, to flavors–senior principal technical scientist.
Lally has been actively working in both flavors and fragrance at Bell; for fragrances, she has worked on EPA fragrances, IFRA standards, and customer restrictions; for flavors, she has worked on flavor labeling criteria, GMO, organic, and AAFCO.
Barrera joined Bell in 1986 and has served in many roles—from compounder to scientist to mentor—using his experience and expertise with Flavorologyâ, an interactive course that educates consumers on how to build a flavor and what technology is used in the process. Most recently he served as senior director, technical services. He will continue to work closely with Bell's global teams to keep the company's business growing.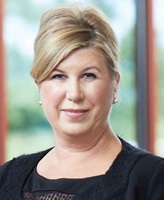 Crain's Chicago Business honors McDonald
Amy McDonald, president of FONA International and a member of IFT, was named one of the most Notable Women in Manufacturing by Crain's Chicago Business. One of 30 honorees, McDonald was acknowledged by Crain's for growing FONA to record revenue and for overseeing the completion of a $14 million manufacturing and technology expansion at the company's headquarters in Geneva, Ill. Crain's also noted that in 2018, McDonald, who teaches executive leadership at the University of Wisconsin School of Business, received a Great Place to Work for All Leadership Award.
Section Meetings:
Northeast
May 15: Food Industry Expo. Worcester, Mass. Click here.
May 16: Scholarship Golf Outing. Charlton, Mass. Click here.
Have some news to share about yourself or another IFT member? Email [email protected].