Kellogg's Away From Home division opened its Menuvation Center at The Hatchery, a food and beverage incubator in Chicago, in December 2020. Chef Matt Jost, Kellogg's culinary business development manager, and the other culinary team members use the company's proprietary iCrave Process (Investigate, Consider, Reimagine, Analyze, Verify, and Execute) to help U.S. foodservice operators utilize data and creative exploration to develop new menu items using Kellogg brands.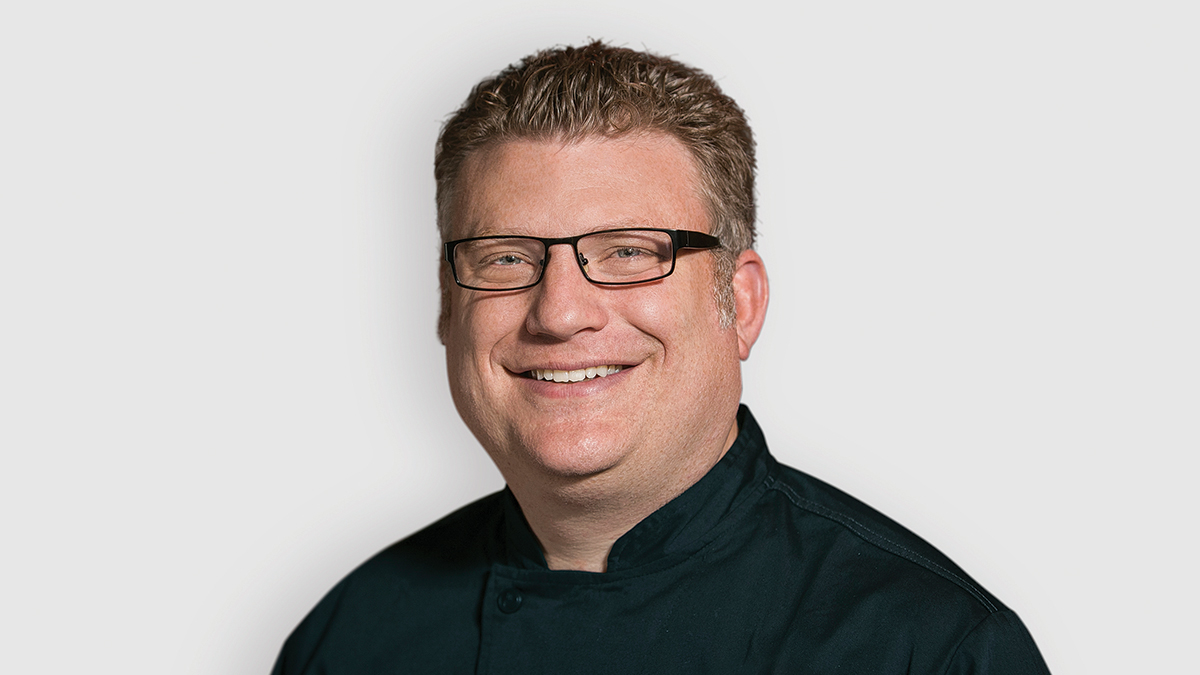 Q: What prompted you to go back to school to receive your BS in food science?
Chef Matt Jost: Up until that point, I had spent a little over 25 years in the industry working everywhere from little bistros to Michelin star restaurants. I realized that I had a good background in replication—making dishes the way I was shown—but I never really knew the why. I was always curious about what the why was. So, for me, returning to school was about finding out the why behind the cooking.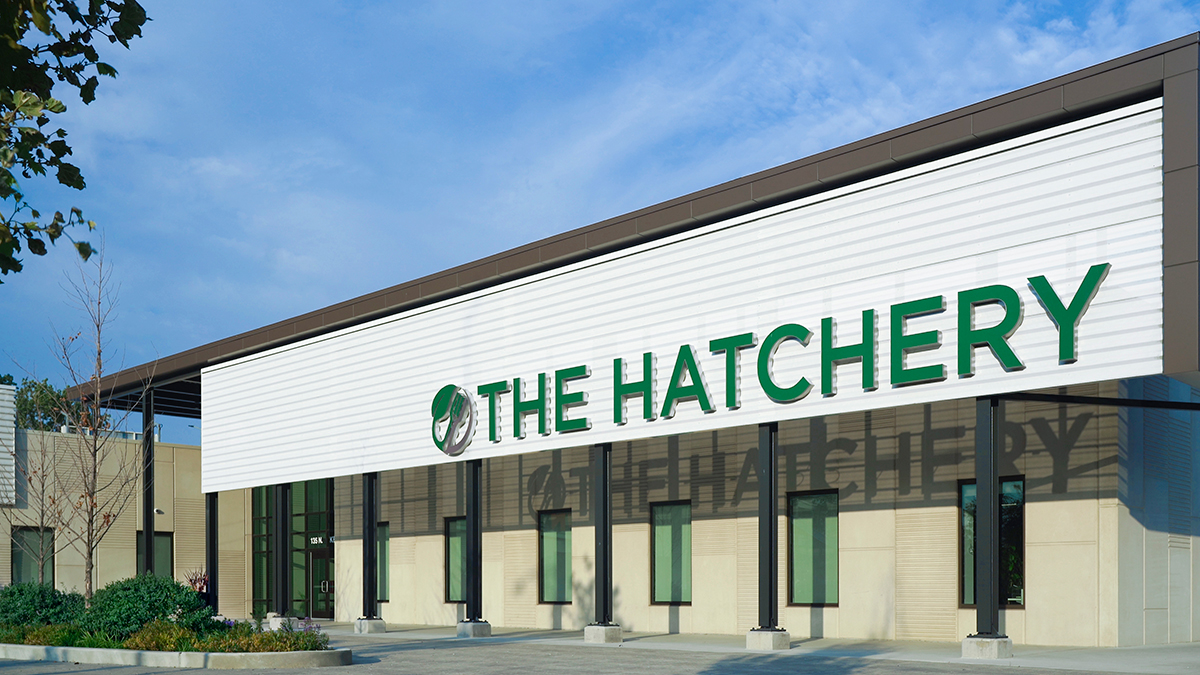 Q: What's the main purpose of the new Menuvation Center and why is it important that it's located at The Hatchery in Chicago?
Jost: First and foremost, the goal of the Menuvation Center is to say that this is us [Kellogg] putting our money where our mouth is so to speak. We want to be a partner with the operators that are looking to either create new products for their menus or make something that is currently on their menu taste better.
We aren't looking to partner with just the top 10–15 food operators in the country; we want to work with the small to mid-size operators as well. Perhaps an operator that has only 40 units or one that has 200 units—those are the kinds of businesses where we think that our processes and our thoughtfulness can really be appreciated and used.
Our space at The Hatchery enables us to have a plug-and-play setup with a variety of machines that can be pulled into the process and shifted around in the space. We wanted it to be as close as possible to what the operators are using in their kitchens. So, for example, we have Turbo Chef ovens that are exactly like, or close to, what the operators have in their facilities. We even have holding cabinets, like you would see at a Wendy's.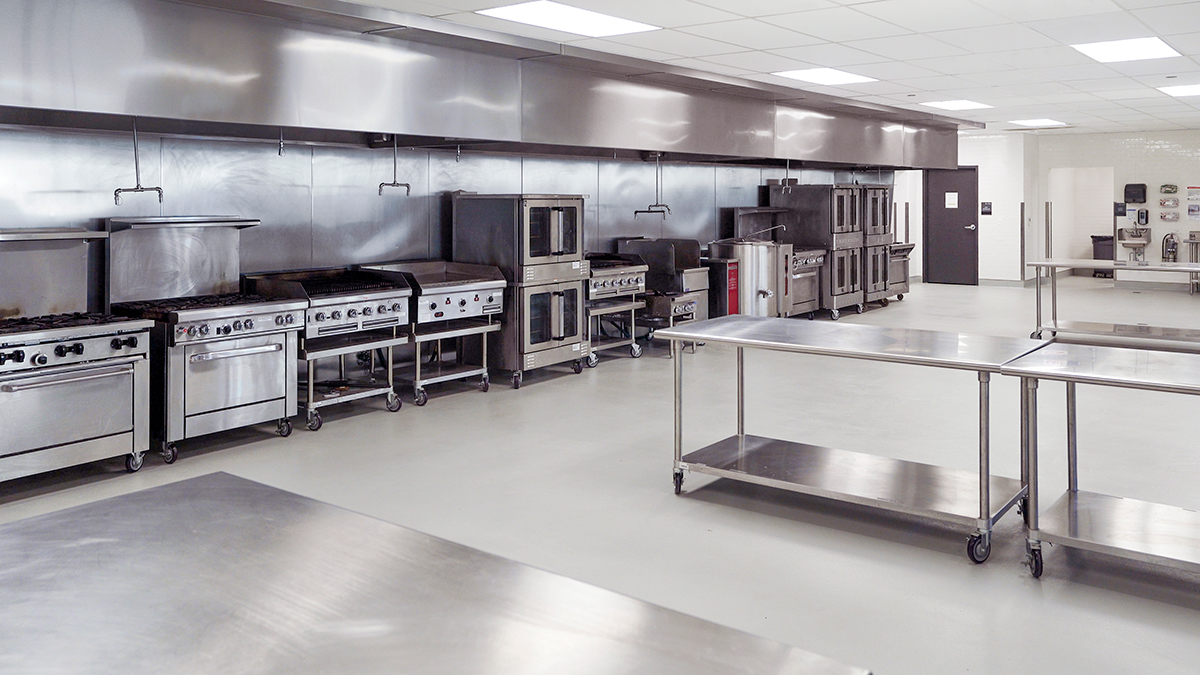 Q: By its name, the iCrave process (Investigate, Consider, Reimagine, Analyze, Verify, and Execute) spans the entire product development process, from investigation through execution. What makes this process unique to Kellogg?
Jost: I would say one thing that differentiates Kellogg from other companies is simply the fact that we've been a leader in plant-based nutrition for over 100 years. We have a lot of great insights in what it takes to not just make something that's good, but make something that's also nutritious, wholesome, and delicious for the customers as well as for the operators. We also have a global presence, which enables us to know a lot about different flavors that are popping up around the world. We can draw on those insights to develop new dishes for chains and restaurant groups that don't have those kinds of resources.
Q: Do you have one stage of the iCrave process that you enjoy the most when working with operators?
Jost: It's the point where we can put something in front of consumers and say, "What do you think about this concept?" The reactions we get can be surprising. People may focus on something that we hadn't even considered. For example, someone might hate blue packaging, and that one aspect turns the customer off completely from buying it. There's a lot of interesting insights that come out at that stage, which is the "A" or analyze stage of the iCrave process.
At that stage we also want to make sure that this new menu item works within the operator's back-of-house parameters. It must be able to be reproduced in all these different restaurants and turn out the same every time. Then, we might pilot the item at 20 or more stores to ensure it all works.
The iCrave process really has to do with leveraging all the insights, data, and analysis that we have, as well as our experience, to be very thoughtful and not just assume something is great and will work on the menu. The process has a lot more behind it to ensure that we have put the item through its paces and we're very confident of its success.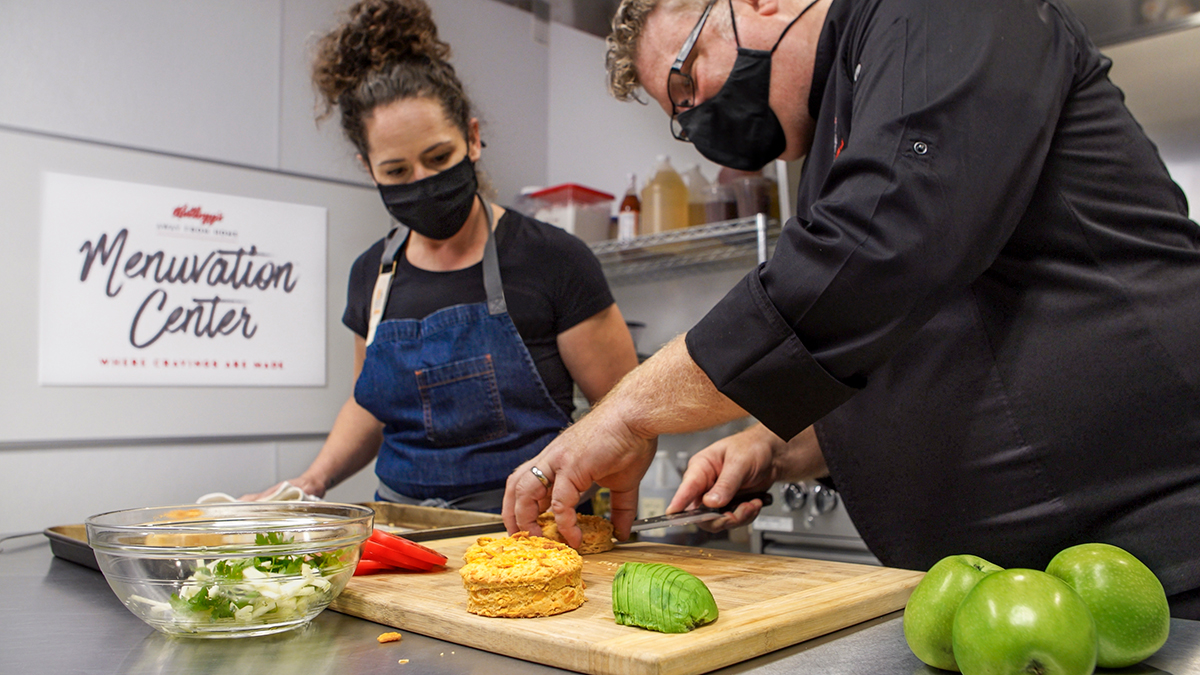 Q: Do operators come to you knowing what product—take Cheez-its for example—that they want to ideate around?
Jost: Every single operator has slightly different needs. Let's say an operator wants to reduce the amount of sugar and sodium in a dish. That's something we have a lot of expertise in, so we could help redesign a dish or help remanufacture something. That would be a very straight forward way to go through the iCrave process.
Another example would be a chain like Panera that may seem to be a little stodgy to some consumers. Well, they just launched pizzas with the hope of getting a foothold in the takeout space, because everyone thinks of pizza as a takeout item. If I had worked with them on this item, we would have had to discuss the equipment needed and the whole process that the item would have to go through.
So, everyone's going to have a different ask. They may all have the same goal—to differentiate themselves from the competition and sell more—but the approach and needs are going to be different every time.
Q: Can you give us an example of an item resulting from the iCrave process?
Jost: We approached Chef Stephanie Izard to have her help us showcase the Menuvation Center by going through the iCrave process together. We didn't tell her what Kellogg brand we wanted to push. We talked to her and asked her what she likes and what she is looking to do. She told us that she loves Cheez-Its. She even had them on her wedding cake. We weren't pushing our agenda on her. We were listening to her needs and because of that she was able to get behind the process and be really authentic.
This interview has been edited and condensed for clarity.