African Swine Fever (ASF) is a hot topic in the food industry. ASF has spread to more than 50 countries, killing millions of hogs. This directly effects pork prices, animal feed markets, imports/exports, and more. In this podcast, listeners will learn the economic impact of ASF to the US. They will learn about who is impacted and the global implications from Derrell Peel, the Charles Breedlove Professor of Agribusiness at the Oklahoma State University Department of Agricultural Economics and Extension Livestock Marketing Specialist at OSU.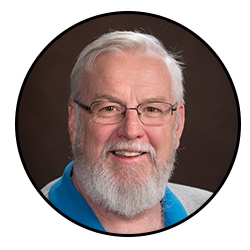 Dr. Derrell Peel is the Charles Breedlove Professor of Agribusiness in the Department of Agricultural Economics. He has served as the Extension Livestock Marketing Specialist since he came to Oklahoma State University in 1989. He has B.S. and M.S. degrees from Montana State University and a Ph.D. from the University of Illinois. He previously served as the Superintendent of the Southeastern Colorado Range Research Station in Springfield Colorado. His main program areas at Oklahoma State University include livestock market outlook and marketing/risk management education for livestock producers.
Derrell also works in the area of international livestock and meat trade with particular focus on Mexico and Canada and the North American livestock and meat industry. He lived in Mexico on sabbatical in 2001 and has developed an extensive knowledge of the Mexican cattle and beef industry and the economics of cattle and beef trade between the U.S. and Mexico.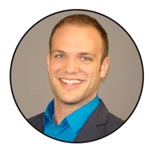 Matt Teegarden, PhD. recently completed his PhD in Food Science at The Ohio State University where he also completed his B.S. and M.S. He now works as a Scientist in Product Research and Development at Abbott Nutrition. Matt's scientific focus is in food chemistry and functional foods. He is also an active science communicator, as a co-founder of Don't Eat the Pseudoscience and host of the IFTNEXT Food Disruptors podcast.