Life isn't always fair, and too often, the workplace isn't either. Employment inequities related to gender and race are real, and correcting them must be a priority, but it isn't going to happen overnight, said panelists at an IFT Careers InFocus virtual event session. Bringing about change will require careful analysis and well-conceived plans, agreed the panelists, who spoke in a session titled "Addressing Pay Inequity: A Competitive Advantage."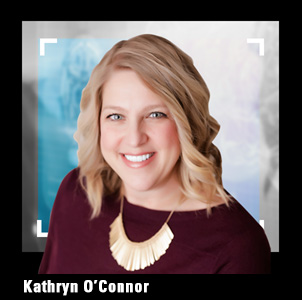 In the wake of civil unrest this spring, many employers have taken the opportunity to reflect on their organizations' diversity, equity, and inclusion (DE&I) initiatives, said panelist Kathryn O'Connor, a compensation expert with HR Source, a provider of human resources services for employers. But responding too rapidly can be a mistake, O'Connor emphasized.
In fact, she noted, many employers "jumped a little too fast" as employees returned from marches and protests and started questioning their companies, asking: "What are you doing in this area? How do we know that you are addressing and treating all employees fairly and equitably?"
In response, O'Connor said, companies "wanted to put out some sort of statement—either an external statement or an internal statement—saying we value diversity, equity, and inclusion, and we are an employer that sets the standards in those areas. Well, the problem was," she continued, "if you actually looked behind the curtain, these employers had a lot of work to do."
O'Connor's advice: "Address your internal matters first before you make a big, broad statement. Actually look at any type of inequities you may have—it may be pay-wise or other, but let's make sure that we go ahead and focus internally first before we make a big, broad statement."
Salary Stats Show Pay Gaps
IFT salary survey data underscore the problem of pay disparities in the science of food profession. A 2019 survey of U.S.-based members found that the median salary for female science of food professionals was 73.5% of the men's median and median salary for Black science of food professionals was 82% of the median for white professionals. (Note: The latter figure is not statistically significant because Blacks represented just 3% of survey respondents.)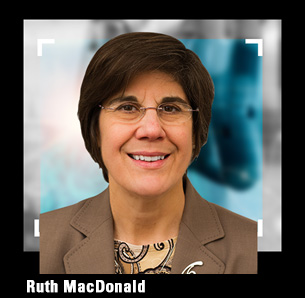 In academia, gender salary gaps may be linked to the fact that there are fewer women faculty members who have achieved tenure or who are on a tenure track, said panelist Ruth MacDonald, professor and chair of the Department of Food Science and Human Nutrition at Iowa State University. MacDonald conducted a small, informal poll of colleagues at academic institutions across the United States, and it showed that only about a third of faculty members in tenure track positions were women.
"So we do see more male-dominated faculties, and that has some implications for how women are treated in those faculties and what kind of opportunities there might be," MacDonald reflected.
"When you enter a career in academia, you're entering your tenure track at the same time that you're in your childbearing years, and it's always been a struggle," she continued. "We've come a long way in trying to help women be successful in that."
At Iowa State, for example, MacDonald said, both women and men may gain some extra time to work toward tenure via "tenure clock delays," which accommodate the need for work-life balance that can be especially critical for those who are caring for others.
Digging Deeper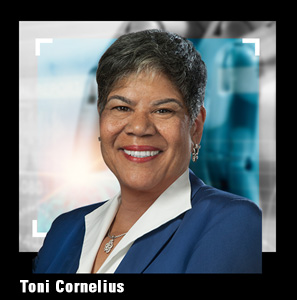 Salary gaps don't tell the whole story, of course. Often salary inequities are symptomatic of systemic inequities in the workplace, according to panelist Toni Cornelius, founder and president of Tamarind Tree Consulting, a consultancy that focuses on leadership development and organizational strategies to promote DE&I.
Deeply rooted systems and cultures often perpetuate employment inequities and limit opportunities for members of a culture's "non-dominant" group because access to opportunities is controlled by the dominant group, said Cornelius.
"Some of these things are embedded in the way we look at positions and requirements," she continued. Take, for example, the fact that women are underrepresented on the boards of directors of many major corporations. That happened, Cornelius explained, because typically the requirement for getting a board seat was having held a position as CEO of a Fortune 100 company for a decade or more—and that requirement excluded many women. "But until recently," Cornelius said, "that was not viewed as any sort of systemic enabler of the lack of representation at that level.
"There are so many things that we're so used to doing because we've always done it, and culture basically is 'that's how we do things here' whether that's societally or in the workplace," said Cornelius. . . . "So understanding how the structure limits opportunity for those outside of the circle is a good way to start to have this conversation in organizations." That means carefully examining policies, procedures, and practices to ensure that they are not creating barriers to opportunity, Cornelius said.
Taking a big-picture approach is essential when it comes to ensuring that salary decisions are made equitably, O'Connor added. "Make sure you have a compensation plan, a compensation program," she said, noting that the plan should ensure that salary ranges reflect market-based analyses. "Because," O'Connor continued, "that is going to be necessary to allow managers and supervisors to make unbiased pay decisions going forward."
In addition, prospective employees should take a proactive approach to negotiating their salaries, MacDonald urged. "Do your homework," she said. "Find out what is the pay range, what is the benefits package that the company or the academic institution that you're looking at pays on average for that job. And be ready to negotiate. I think women fail to negotiate when they are in the job market."
She encouraged students to tap into career center resources on campus. "Get some data," said MacDonald. "It's out there. You can find those numbers."
Moving Forward
As the session drew to a close, Cornelius shared some reminders about the importance of taking a systematic approach to addressing systemic issues.
"It's so important to sit down and define what do you mean when you say diversity, equity, and inclusion in your organization," she observed. "Organizations are all at different places in this journey, and it's so important to understand where your organization is. . . . "It is better to define this well upfront, and if you come out of this definition phase with one thing you're going to focus on, that is so much better and [provides] so much more of an opportunity for success than making broad statements about widespread initiatives that you do not have the infrastructure for, nor have you thought through impacts.
"I would also ask organizations to be patient," she continued. "This circumstance of inequity is not something that occurred in the last three to six months. Some of these practices are deeply embedded, and they're things that we pass by every day and don't even think about. So be realistic. Think about sequence. Think about your appetite for change, but absolutely be firm on what outcome you're looking to achieve because that's what's going to help you guide the path."
---
Register to access the session on addressing salary inequities and other sessions that were part of IFT's Careers InFocus.