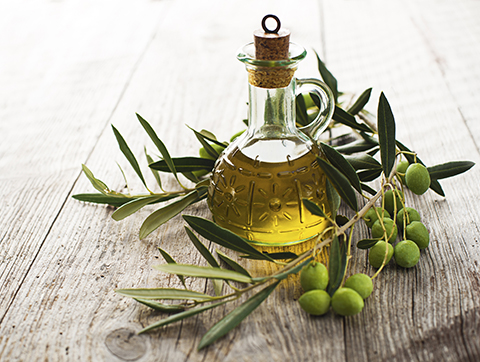 Olive oil is known for its health-promoting properties and is very popular amongst consumers for both cooking and adding flavor to foods. Here are ten interesting facts about the history of olive oil and how it's produced today.
The olive tree is native to the Mediterranean basin and archeological evidence shows that it was produced as early as 4000 BC.
Historically, olive oil was used not only for food, but for medicine, lamp fuel, soap, and skin care.
Olive oil production begins with harvesting the olives; traditionally they were handpicked but today harvesting is performed by a variety of shakers that transmit vibrations to the tree branches causing the olives to drop into nets.
The majority of olive oil is produced in Europe with Spain being the largest producer followed by Italy and Greece. In the United States olive oil is produced in California, Arizona, Texas, Georgia, Florida, Oregon, and Hawaii.
Variety and maturation are two of the most important factors that influence the quality and taste of olive oil.
A wide range of olive varieties are used in the production of olive oil, including: Mission, Manzanillo, Sevillano, Arbequina, Koroneiki, Arbosana, Ascolano, Frantoio, Leccino, Pendolino, Maurino, and Coratina.
Fewer than 24 hours from harvest to processing produces the highest-grade oils.
The term virgin universally means the oil was processed by the use of mechanical means only, with no chemical treatment.
In addition to extra-virgin olive oil, lower grades of olive oil included virgin olive oil, refined olive oil and olive pomace oil.
Co-products of olive oil processing such as vegetative water and pomace are being explored as foods, supplements and cosmetics because they contain healthy polyphenolics and fibers that can be beneficial to human health.