2023 IFT Achievement Award Winners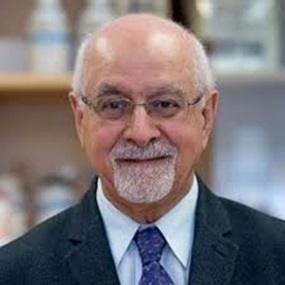 Lifetime Achievement Award in honor of Nicolas Appert
Fereidoon Shahidi, PhD
Fereidoon Shahidi, Ph.D., FACS, FAGFD-ACS, FAOCS, FCIC, FCIFST, FIAFoST, FIFT, FISNFF, FRSC (UK), is a University Research Professor and Distinguished Scholar in the Department of Biochemistry at Memorial University of Newfoundland. He has authored over 1,000 peer-reviewed research papers and book chapters, 78 books, and 10 patents. His research includes nutraceuticals and functional foods with emphasis on lipids, proteins, polyphenols, natural antioxidants and oxidation control in health and disease. He has received numerous awards from the American ACS, AOCS, IFT, and CIFST, among others. He is the past chair of the Scientific Council of IUFoST and the President-elect of the International Academy of Food Science and Technology (IAFoST). He is the editor-in-chief (EiC) of the Journal of Food Bioactives (JFB) and the journal of Food Production, Processing and Nutrition (FPPN). Shahidi is the principal founder of the International Society for Nutraceuticals and Functional Foods (ISNFF) and Founding EiC of the Journal of Functional Foods and serving in that capacity for 10 years. He was the principal founder of the Nutraceutical and Functional Food Division of IFT. He has trained nearly 200 graduate students, highly-qualified personnel, visiting professors, scholars, and PDFs, now his colleagues in over a dozen countries.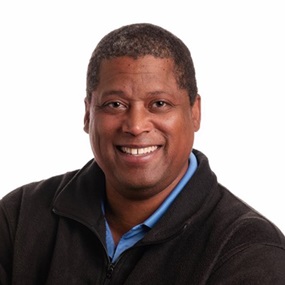 Distinguished Service Award in honor of Calvert L. Willey
Paul Raymond Cole
Paul Cole is a Flavor Account Executive at Bell Flavors & Fragrances. He received his Masters of Science degree in Food Science & Technology from UC Davis after matriculating from Washington State University with a degree in Food Science and Human Nutrition. He has been an active member of IFT since 1987. Holding many volunteer positions at the local and national level. Growing up in Anchorage, Alaska; Paul loves the Pacific Northwest. Living in Seattle donating his time to the Cascadia, Oregon, Intermountain, Bonneville and the former Lewis & Clark local IFT sections. Organizing Regional meetings, Suppliers Nights and Golf Tournaments to raise money for scholarships. Creating fun events like beer making, soccer golf and Food industry meet student mixers. Serving as chair of the national Nominations and Elections Committee, chair of the Western Region Councilor Caucus, chair of the Leadership Development Committee and volunteering to help form the African, African-American, Black Resource Group. He has been honored to receive the Outstanding Section Volunteer and Service Award from the Cascadia section. Outside of IFT he is a member of the George Washington Carver Include Award winning Tuskegee University Food and Nutritional Sciences Advisory Board. Paul is grateful for his wife Lesa, children Rickey and Cino for allowing him to work and volunteer helping others.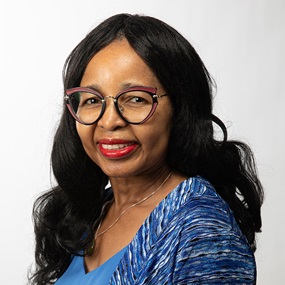 Include Award in honor of George Washington Carver
Trust Beta, PhD
Dr. Trust Beta is a Full Professor in the Department of Food and Human Nutritional Sciences, Faculty of Agricultural and Food Sciences at the University of Manitoba. She also serves as a Canada Research Chair in Functional Foods. She has trained and inspired several undergraduate students to join the graduate program in Food Science under her supervision. In the last 20 years, she has attracted and mentored graduate and postgraduate trainees from Canada and other countries including Botswana, Brazil, China, Inner Mongolia, Taiwan, Vietnam, Indonesia, South Korea, Italy, France, Malawi, Mexico, Peru, Guatemala, Ghana, South Africa, Zimbabwe, Reunion Island, Kuwait, Kenya, Iran, and Israel. Dr. Beta credits her current and former trainees for the research contributions she has made in the form of two edited books and over 185 peer-reviewed articles and book chapters. She acknowledges receipt of major funding from the Canada Research Chairs Program, Natural Sciences and Engineering Research Council of Canada, and Canada Foundation for Innovation that has sustained her research program primarily in grain-based functional foods.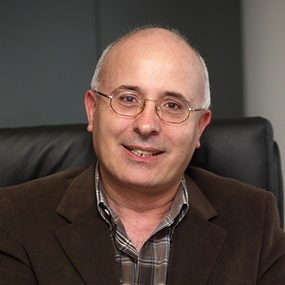 Distinguished Career Award in honor of Carl R. Fellers
F. Xavier Malcata
F. Xavier Malcata has been worldwide recognized for his unique leadership ability, enrollment in service to the public, and achievements in communicating to the profession – which have contributed to strengthen the role of food scientists in society; and for his outstanding expertise in applying science and engineering principles to, and propagating major concepts on quality, wholesomeness, and safety of foods.
He worked for European Food Safety Agency, and as Portuguese Government Liaison Officer for food R&D matters in European Union. He authored 450+ papers in refereed international journals, delivered 500+ communications in Technical Society Meetings worldwide, and wrote ca. 100 technical and policy papers on specific foods and processing practices – besides authoring Food Process Engineering, an innovative 3-volume book collection comprehensively covering food processes. He is currently affiliated with Department of Chemical Engineering of Faculty of Engineering of University of Porto (Portugal) – and develops his research work at ALiCE-LEPABE.
He became a national reference in food policies, to which he has contributed in many ways – from technical committee membership to regular presence in mass media.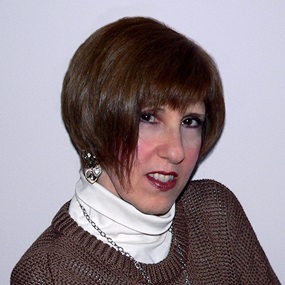 Humanitarian Award for Service to the Science of Food in honor of Elizabeth Fleming Stier
Donna Rosa
Donna Rosa is Founder and Chief Entrepreneurship Officer at EFour Enterprises LLC. EFour stands for Empowering Entrepreneurs in Emerging Economies, providing remote business coaching and online business plan and financial tools specially designed for the needs of entrepreneurs in developing countries. Donna began her career as a product development technologist with a background in nutrition. After earning an MBA she transitioned to the business side of the food industry, working for multinational food companies and ingredient suppliers, including an overseas assignment in Switzerland. She eventually transitioned into international development, supporting microenterprises and small businesses in Africa, the Caribbean, Eastern Europe, Central America, the Middle East, and Russia. Donna is an active IFT member. She founded and manages the International Division's Food Science for Relief and Development (FSRD) initiative, which seeks to expand the awareness and utilization of food science to address global food and nutrition insecurity. She has created articles, blogs, podcasts, webinars, posts, papers and sessions on FSRD, and is Past Chair of the International Division.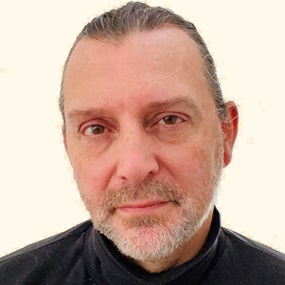 Public Health Award in honor of Babcock-Hart & Gilbert A. Leveille
Brent D. Flickinger, PhD
Dr. Flickinger is a Partner and Technical Specialist with The Science Angle, a niche consultancy specializing in technical and writing expertise supporting clients in pharmaceuticals, medical devices, in vitro diagnostics, foods, personal care/cosmetics and dietary supplements as well as an Adjunct Associate Professor with the Indiana University-Bloomington School of Public Health. During his two-plus industrial decades, he went from bench science to global leadership for quality, regulatory and scientific affairs at a major global agribusiness. He became a key industry voice in a variety of topics related to dietary components, nutrition and health. He and his teams supported products from both safety (food and permissibility) and suitability (labeling and claims) perspectives including innovative health and wellness-oriented ingredients. Two ingredients, interesterified soybean oils and diacylglycerol oil, were most notable given their focus on addressing global issues -- providing cholesterol-neutral solid fats for replacing industrial trans fatty acids in foods and offering food choices for consumers addressing excess body weight, respectively. His work included engaging academic, governmental, and fellow industry stakeholders on various food and nutrition issues during a time that saw a growing focus and awareness on dynamics between agriculture, food, nutrition and public health.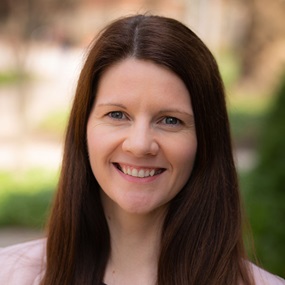 Outstanding Young Scientist Award in honor of Samuel Cate Prescott
Jasna Kovac, PhD
Jasna Kovac is an Assistant Professor at The Pennsylvania State University's Department of Food Science. She earned her BSc in microbiology and a PhD in biosciences/biotechnology from the University of Ljubljana, Slovenia. Jasna conducted pre-doctoral and post-doctoral research in microbial genomics at the University of Oxford and Cornell University, respectively. In 2017, she assumed a faculty position at The Pennsylvania State University. She is actively engaged in microbial food safety research domestically and internationally, particularly in Ethiopia and Cambodia. Her lab integrates next-generation sequencing and microbiological methods to investigate factors affecting foodborne pathogens' transmission, persistence, virulence, and antimicrobial resistance. Kovac lab leverages research findings to develop bioinformatics and genomics-based tools to inform food safety risk assessment.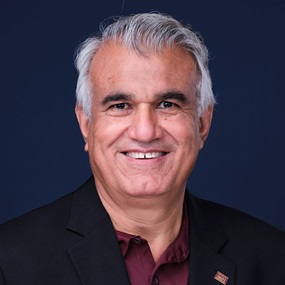 International Food Security Award in honor of Bor S. Luh
Mian Nadeem Riaz, PhD
Dr. Mian Nadeem Riaz serves as the Associate Department Head of the Texas A&M Food Science Department and is the holder of the IFANCA Professorship in Food Diversity. He joined the university 30 years ago after completing his PhD in Food Science from the University of Maine. He served as the Director of the Food Protein R&D center from 2005 to 2020 at A&M. Currently, he is the Director of Extrusion Technology where he offers 5 extrusion courses every year. He teaches the popular food science course, "Religious and Ethnic Foods", with more than 1,000 enrolled students each semester, which is a capstone in the IFANCA Food Diversity Innovation Program that he established from a $5 million endowment from IFANCA. He uses his expertise in extrusion and food diversity to publish 7 books, 27 book chapters, 160 papers, and has given over 600 talks in 60 different countries. His book titled "Halal Food Production" is used in universities for food science students and has been translated into Chinese, Persian, and Korean. He established two food processing centers in his native country of Pakistan at two Universities with the USAID program.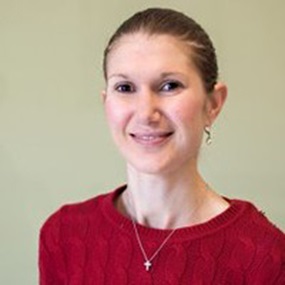 Excellence in Education Award in honor of William V. Cruess
Rebecca A. Creasy, PhD, NSCA-CPT
Dr. Rebecca A Creasy is currently an Instructional Assistant Professor in the Department of Food Science and Technology at Texas A&M University. She also currently serves as the Texas A&M IFTSA Chapter Faculty Advisor. Her experience in food science and nutrition spans from the food industry to higher education and community outreach. Her instructional focus at Texas A&M includes introductory food science and human nutrition courses, study abroad programs, internship programs, and other high-impact learning experiences. She enjoys mentoring both graduate and undergraduate students. Her scholarly interests integrate food science and nutrition and include: 1) development and implementation of active learning techniques for food science and nutrition courses; 2) development of STEM outreach programs for youth in food science and nutrition; 3) consumer education addressing bioactive food ingredients, functional foods, safe food handling, and effects of food processing on nutrient content. Dr. Creasy is an active member of the Institute of Food Technologists and American Society for Nutrition. She is also a member of Phi Tau Sigma Honor Society of Food Scientists, Gamma Sigma Delta International Agricultural Honor Society, and Phi Kappa Phi Honor Society.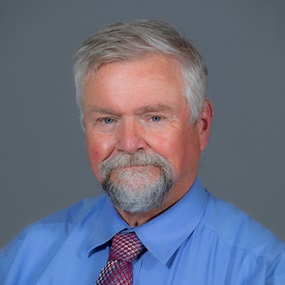 Achievements in Microbial Research for Food Safety in honor of Gerhard J. Haas
James S. Dickson, PhD, CFS
Dr. James Dickson is currently a Professor in the Department of Animal Science and the Inter-Departmental Program in Microbiology at Iowa State University. Dr. Dickson's research focuses on the control of bacteria of public health significance in foods of animal origin. Prior to his appointment at Iowa State University in 1993, he was employed by USDA-ARS as a Research Food Technologist and lead scientist of the Meat Safety Assurance Program, located at the Roman L. Hruska U.S. Meat Animal Research Center, Clay Center, NE. Dr. Dickson was employed in the food industry for three years before joining USDA-ARS. He is a Fellow in the American Academy of Microbiology, and is a Past President of the International Association for Food Protection. He is also active in the American Society for Microbiology and a Certified Food Technologist with the Institute of Food Technologists. Dr. Dickson is currently serving on the National Advisory Committee for Microbiological Specifications for Foods.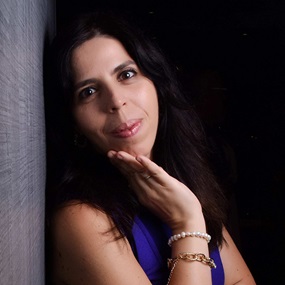 Food Packaging Award in honor of Don Riester, Rees Davis, and Aaron Brody
Ana Sanches Silva, PhD
Ana Sanches Silva obtained the degree in Pharmaceutical Sciences by the Pharmacy Faculty of the University of Coimbra (FFUC), Portugal, and received her European Ph.D. in Pharmacy from the University of Santiago de Compostela, Spain, with honors. In addition, she was awarded with two awards for best Ph.D. thesis. Currently Ana is a staff researcher at the National Institute of Agrarian and Veterinary Research (INIAV, I.P., Portugal). She is also invited Professor at the FFUC and member of the executive board of the Animal Science Studies Center (CECA). Ana has a remarkable track record (Scopus H-index: 40, Total citations: >6300), namely as co-author of papers in peer-reviewed journals with high impact factor, book chapters and as co-editor of scientific books. Ana's research activities focus on the development of novel packaging, namely active and edible packaging. In addition, Ana has dedicated to the study of migration from packaging to foods. Ana has special interest in the development of analytical methodologies, especially mass spectrometry related, to determine bioactives, food contaminants and food packaging migrants. In the last few years, she has also devoted great attention to the study of natural extracts from plants and food by-products and their incorporation in active packaging.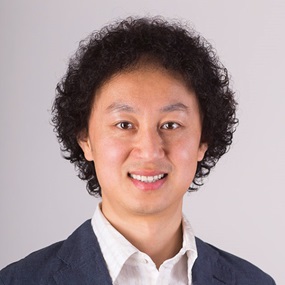 Research & Development Award
Hang Xiao, PhD
Dr. Hang Xiao is a Professor of Food Science at the University of Massachusetts. He is an expert on health-promoting effects and molecular mechanism of food and food components. His long-term research goal is to develop food-based strategies for the prevention of major chronic diseases in humans. Dr. Xiao has received numerous awards, both nationally and internationally, for his pioneering research work, and is an IFT Fellow.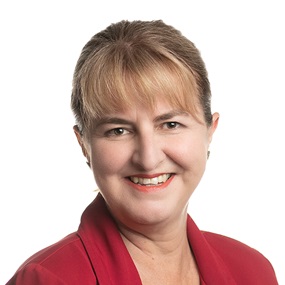 Sensory & Consumer Sciences Achievement Award
Riëtte de Kock, PhD
Riëtte de Kock is a professor of Consumer and Food Sciences at the University of Pretoria. Her research focuses on the optimization of the sensory properties of foods that contribute to the nutrition status and well-being of consumers in sub-Saharan Africa. This includes food product development to meet the demands of a growing, more urbanized African population, and the exploration of Africa's bio-diverse food sources to make products not only nutritionally adequate but also appealing and appetizing. Riëtte founded and is the chair of the Africa Network for Sensory Evaluation Research (ANSWER) and a past research chair of the European Sensory Network. She is the 2021-2023 President-Elect of the South African Association for Food Science & Technology (SAAFoST). In 2017, she was a Department of Science and Technology national awardee as a Distinguished Woman Scientist for outstanding contributions to research and innovation leading to socio-economic impact and woman empowerment.