2023 IFT Fellows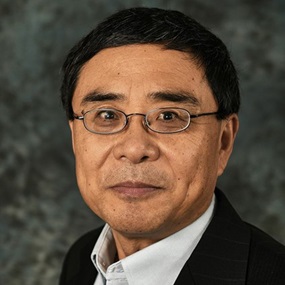 Xuetong Fan, PhD
Lead Scientist/Research Food Technologist, U.S. Department of Agriculture
Dr. Xuetong Fan has worked in the field of postharvest biology and technology, ionizing irradiation and other nonthermal food technologies, food quality, and microbial and chemical safety of foods. His research on the use of 1-methylcyclopropene to extend storage life of fruits and vegetables has led to its commercial application around the world. His studies on food irradiation have helped regulatory agencies make science-based decisions on the approval of irradiation use for lettuce, spinach, and other products. Dr. Xuetong currently leads a group of scientists, technicians, and postdoctoral associates in developing and modifying intervention technologies, as well as combining them with other pathogen-reduction treatments to improve microbial safety of fresh produce, while maintaining sensory and nutritional quality, chemical safety and shelf-life. Over the past 30 years, his work has appeared in more than 450 publications, including 200 peer-reviewed articles. Dr. Xuetong has served as chair of the IFT Fruit and Vegetable Products Division, and several other IFT committees.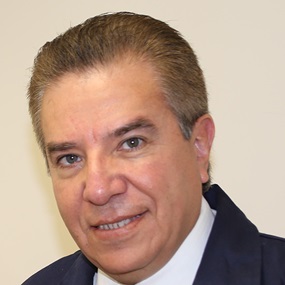 Santos Garcia, DSc
Professor, Universidad Autonoma de Nuevo Leon
Dr. Santos Garcia is a professor at the Universidad Autonoma de Nuevo Leon in Mexico, where he received a B.S. and a DSc in Microbiology. He has been a visiting scientist at the University of Massachusetts, the U.S. Department of Agriculture's National Animal Diseases Center, and the University of Kagoshima in Japan. His research area includes studies about the physiology, epidemiology, and control of foodborne pathogens. In addition, he provides extension services for the food industry. Dr. García has been a professional member of IFT since 1994. He has been President of the Mexican Association of Food Science, and President of the Mexican Association for Food Protection. He has been a member of IFT's Strategy Group, and the Section & Affiliate Organization Development Task Force, and is member of the Mexican Academy of Sciences, the Mexican Researchers System, the Advisory Committee of the International Foundation for Science, and other organizations. He has co-authored or co-edited eight books and has been an adviser for 17 doctoral, 32 master and 22 bachelor of science students. Dr. García has received several awards, including the International Leadership Award and the Harry Haverland Award from the International Association for Food Protection.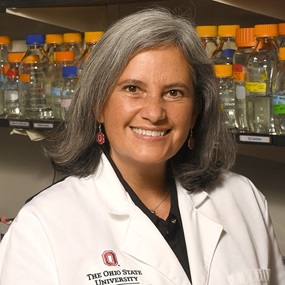 M. Mónica Giusti, PhD
Distinguished Professor of Food, Agricultural, and Environmental Sciences, The Ohio State University
M. Mónica Giusti, is a distinguished professor in the Food Science and Technology Department, College of Food, Agricultural and Environmental Sciences at The Ohio State University, and a visiting professor at the Universidad Nacional Agraria in Peru. She leads the Giusti Phytochemicals Laboratory in the study of the chemistry and functionality of flavonoids and potent plant antioxidants, with an emphasis on anthocyanins and their application as natural food colorants. Dr. Giusti's research has generated 130 peer-reviewed journal articles, 30 book chapters, four edited books and nine patents. Shei has received multiple teaching and research awards, including the 2021 CFAES Distinguished Graduate Student Mentor Award, the 2020 CFAES Senior Faculty Researcher of the Year Award, the 2019 IFT William V. Cruess Excellence in Teaching Award, and the 2017 Educator Award from the North American Colleges and Teachers of Agriculture. Born in Lima, Peru, Dr. Giusti received a food engineering degree from the Universidad Nacional Agraria, and a master's and PhD in food science from Oregon State University. Dr. Giusti is a member of IFT, the American Chemical Society, and AOAC International, and she is a Fellow of the National Academy of Inventors.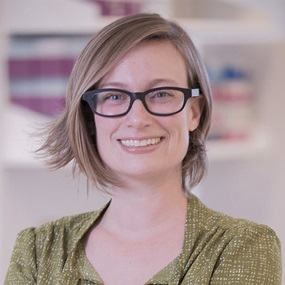 Julie M. Goddard, PhD
Professor, Cornell University
Dr. Julie M. Goddard is a professor in the Department of Food Science at Cornell University. She holds a B.S. in chemical engineering and a PhD in food science. Dr. Goddard worked in industry as a research engineer before returning to academia me to establish her research program on biomaterials and biointerfaces in food and agriculture. She has mentored 34 amazing master and doctoral students and 23 undergraduate researchers, whose work developing new biocatalytic systems, active food packaging materials, and functional coatings has been reported in more than 100 publications and awarded several patents. Dr. Goddard has received several awards recognizing her research accomplishments from the American Chemical Society, Institution of Chemical Engineers, and IFT. Dr. Goddard first joined IFT as a student in 1999 and has maintained active involvement as a professional member, serving on numerous committees, authoring publications in IFT journals, serving as a speaker and panelist at Annual Meeting sessions, and serving as associate editor for the Journal of Food Science.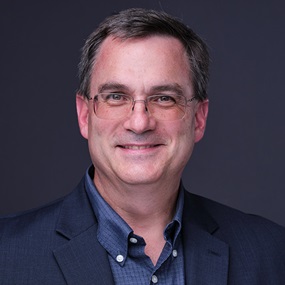 Brendan Niemira, PhD
Research Leader of the Food Safety and Intervention Technologies Unit, U. S. Department of Agriculture
Dr. Brendan Niemira is the Research Leader of the U.S. Dept. of Agriculture's Food Safety and Intervention Technologies Research Unit. A graduate of the University of Chicago (AB) and Michigan State University (PhD), he joined USDA-ARS in 1999 as a research microbiologist and now leads a team of 20+ scientists and engineers in Wyndmoor, PA in developing tools to kill human pathogens on produce, meats, eggs, and other foods. His personal research has focused on the development and validation of cold plasma, irradiation, and other nonthermal food processing technologies. He has published more than 180 peer-reviewed research articles, book chapters, and critical reviews, is the co-editor of a well-regarded reference text, and holds one patent. Dr. Niemira has served on the IFT Board of Directors and as chair of AMSPAP. He is the recipient of the 2016 Department of Defense Award for Excellence.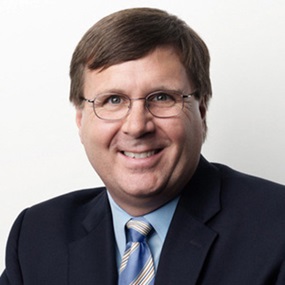 Robert F. Roberts, PhD
Professor and Head of Food Science, The Pennsylvania State University
After earning a PhD in food science at the University of Minnesota in 1991, Dr. Bob Roberts joined the faculty of the Food Science Department at The Pennsylvania State University. He progressed through the academic ranks and has served as a professor and department head since 2013. Since joining Penn State, the major theme of his scholarly efforts has been the integration of research, teaching, and outreach programs in the science of dairy foods. He considers the education and development of people as the primary responsibility of a faculty member and has consistently mentored undergraduate and graduate students as part of his research program, provided leadership to the undergraduate program in food science and worked closely as an advisor to the Food Science Club. Dr. Roberts' research focuses on the microbiology and technology of fermented dairy foods. He has served as the director of the Penn State Ice Cream Short Course and Ice Cream 101 for 25 years. He is a past-president of the American Dairy Science Association and an active member of IFT. He received The Penn State College of Agricultural Sciences Alumni Society Academic Advising Award, the Milk Industry Foundation Teaching Award in Dairy Science and was selected as an Outstanding Alumnus of the University of Vermont's College of Agricultural and Life Sciences.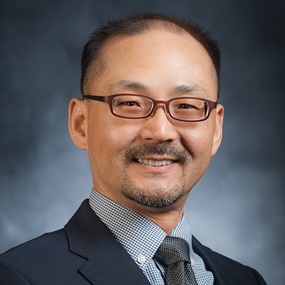 Dojin (DJ) Ryu, PhD, CFS
Professor, University of Idaho
Dr. Dojin Ryu is a professor of food science in the Department of Animal, Veterinary and Food Sciences at the University of Idaho. He has been working on chemical food safety since he finished his PhD in food science and technology with emphasis on environmental toxicology at the University of Nebraska-Lincoln. With two decades of continuous funding from the U.S. Department of Agriculture's National Institute of Food and Agriculture, Dr. Ryu's research focuses on molds and mycotoxins in foods and their chemical and toxicological fate during food processing. He is also developing food safety education for hard-to-reach populations such as the deaf and hard of hearing with an integrative approach. Dr. Ryu has been active in IFT serving in leadership roles in the Toxicology and Safety Evaluation Division and as a delegate to the CODEX Committee on Contaminants in Foods, among others. He also serves both public and professional communities in various capacities, including as a member of the Science Board to the FDA and as a member of the Board of Trustees of the International Food Information Council, and as a scientific editor for the Journal of Food Science.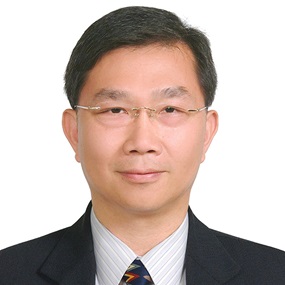 Chin-Kun Wang, PhD
Distinguished Professor, Department of Nutrition, Chung Shan Medical University (CSMU)
Dr. Chin-Kun Wang is a distinguished professor at Chung Shan Medical University. His professional activities include service as executive councilor of the International Academy of Food Science and Technology, chair of IFT's Nutraceuticals and Functional Foods Division, former president of the International Society for Nutraceuticals and Functional Foods, and honorary president of the Nutrition Society of Taiwan. Dr. Wang is a Fellow of IAFoST and ISNFF. He got his PhD from National Taiwan University and began work at CSMU in 1993. In 1996, he was promoted to full professor, and during his career has served in numerous leadership positions, including chair, dean, vice president and president of CSMU. His research work focuses on human clinical trials and human metabolism of medicine, nutritional supplements, nutraceuticals, herbs, and functional foods. Recently, he began studying precision nutrition by using big data. He earned the National Award of Biomedicine for his contribution to medical education, as well as several awards for outstanding research. For food safety and nutrition, he has promoted legislation for school sanitary law and national nutrition law.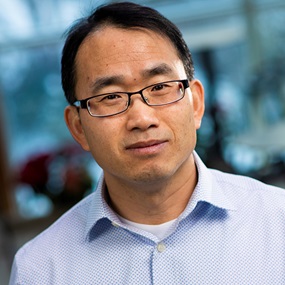 Jianping Wu, PhD
Professor, University of Alberta
Dr. Wu is a professor and director of the Division of Food Science and Bioresource Technology at the Department of Agricultural, Food and Nutritional Science at the University of Alberta (Edmonton, Canada) He received his PhD in food engineering from Jiangnan University (Wuxi, China), and took his postdoctoral training at the University of Hong Kong, Agriculture and Agri-Food Canada, University of Manitoba, and Iowa State University. His research focuses on bioprocessing of food proteins for human health and protein sustainability. He has made numerous original contributions to the fields of bioactive peptides, egg science and technology, and protein sustainability, for which he is recognized as the recipient of IFT's Babcock-Hart Award, and a Fellow of the American Chemical Society's Agricultural and Food Chemistry Division. He is a dedicated IFT member, serving as the past chair of the Nutraceuticals and Functional Foods Division, as a jury member of numerous IFT awards and student competitions, and as a reviewer of IFT technical abstracts and journal publications.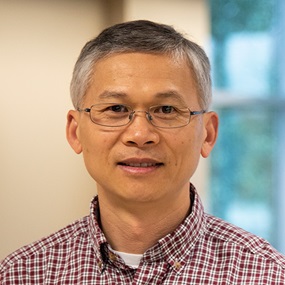 Qixin Zhong, PhD
Professor, University of Tennessee
Dr. Qixin Zhong specializes in food ingredient science and technology. He received his PhD with double majors in food science and chemical engineering from North Carolina State University in 2003 and has been a faculty member in the Department of Food Science, at The University of Tennessee, Knoxville since 2005. He applies materials science and engineering principles to understand, improve, and design multi-length scale structures that enable functions of food ingredients to improve food quality, safety, and healthfulness. He has published more than 200 peer-reviewed research papers and more than 200 meeting abstracts. He has served Food Biophysics as editor-in-chief and as a member of the editorial boards of the Journal of Food Science and other journals. He has taught undergraduate courses in food chemistry and food analysis, and graduate courses in food colloids, physical properties of food biopolymers, and food rheology. He was President of IFT's Volunteer Section in 2018-2019. Dr. Zhong has received the Outstanding Volunteer Award (2008, 2019) and the 2012 Samuel Cate Prescott Award from IFT.