Event Presentations & Discussions
Join us for thought-provoking sessions for professionals of all levels exploring topics like the future of work, pay inequity, the power of diversity, career resiliency, harnessing remote networking, and more.
On-Demand Program Includes:
Featured Panel: The Future of Work
Consumer preferences, technology advancements, and global challenges are rapidly changing people's access and relationship with food, resulting in huge changes for the people working in the science of food. This panel will explore how work within the science of food has changed and what you can expect to experience on your career pathway.
Moderator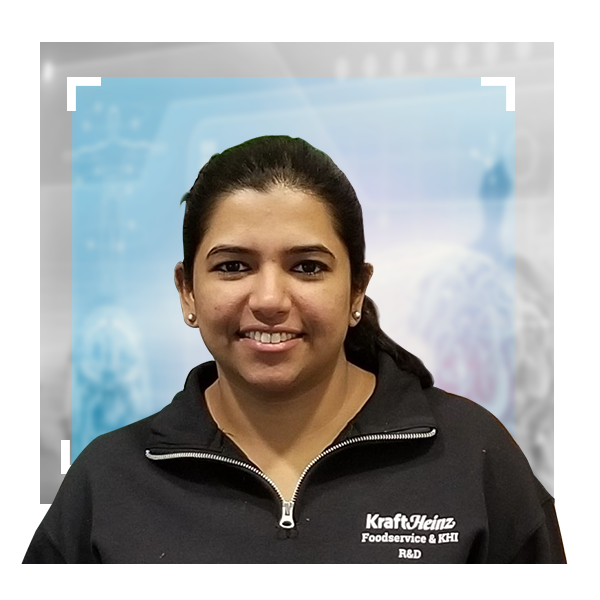 Tamanna Ramesh
Scientist, Kraft Heinz Ingredients
Tamanna Ramesh is a Certified Food Scientist passionate about food science and product innovation, with over 6 years of research experience in industry and academics combined. Tamanna currently works as a Scientist at the Kraft Heinz Company supporting multiple product categories including cheese powders, confections, condiments and sauces. To further expand on her interest and expertise in food product innovation and renovation, Tamanna is currently pursuing a Global-MBA program with Kelley School of Business and Alliance Manchester Business School.
Panelists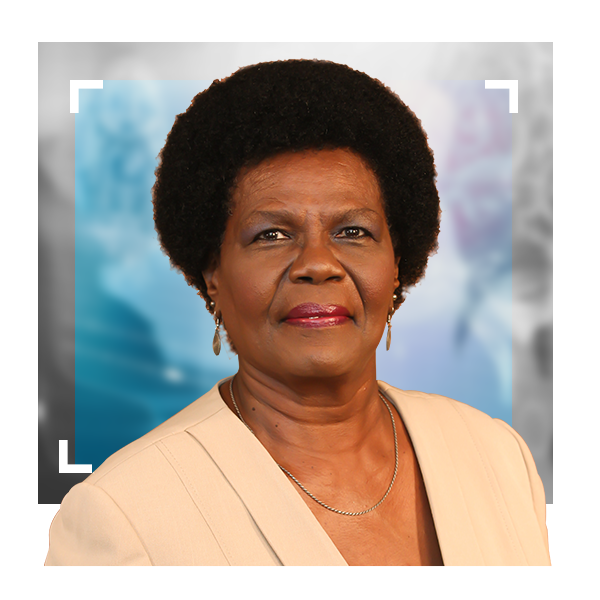 Adelia Bovell-Benjamin Professor, Food Nutrition and Nutritional Sciences
Tuskegee University
Adelia Bovell-Benjamin is a Professor of Food and Nutritional Sciences and a Certified Food Scientist with a designated emphasis in international nutrition in the Department of Food and Nutritional Sciences, College of Agriculture, Environment and Nutrition Sciences, Tuskegee University. Dr. Bovell-Benjamin earned her PhD in Nutrition with a Designated Emphasis in International Nutrition from the University of California, Davis, and her master's and undergraduate degrees from Queens and Brooklyn Colleges of the City University of New York, respectively. She holds several postdoctoral certifications including: Measuring Health Disparities, Leadership Development, Diabetes Educator, Facilitating and Teaching Online Courses, and Qualitative Research. Her research focuses on product development/sensory science; complementary feeding; and food/nutrition issues, cancer, diabetes, and obesity prevention in African Americans.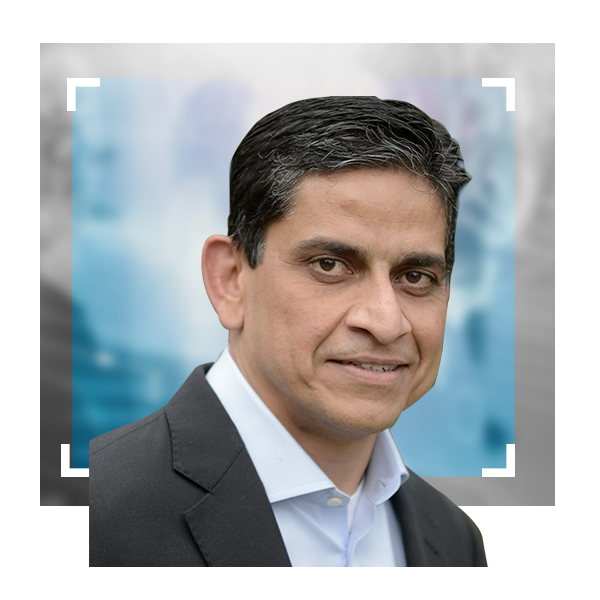 TC Chatterjee
CEO, Griffith Foods
TC Chatterjee is Chief Executive Officer at Griffith Foods, responsible for delivering the company's Purpose-driven strategy. Before becoming CEO in 2016, he served as Griffith Foods' Chief Operating Officer and as Group President for Central and South America, Asia Pacific, and India - Middle East. TC graduated Summa Cum Laude from the MBA program at Babson College, MA, holds an MS in E Commerce from National University and a Masters in Hotel Management from the Oberoi School of Management.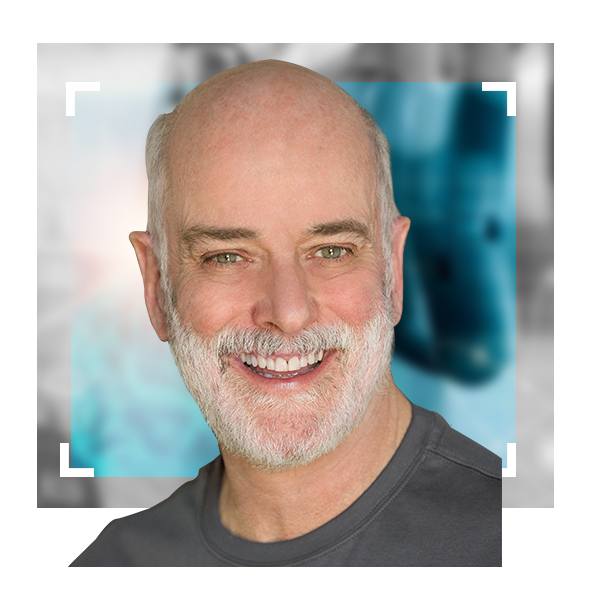 David Donnen
Partner Emeritus, Kearney
David Donnan is a business leader and consultant with significant global experience in the agriculture, food and retail industries. During his career, Dave has run operating companies, managed food plants and consulted to leading global retail and consumer product companies in technology and supply chain strategies, and market positioning. He is a Partner Emeritus (retired) with Kearney, an international management-consulting firm, and ran their global food & beverage practice for ten years. He is also on the board of Naturally Chicago, Academy of Nutrition and Dietetics, Rubicon Organics, a limited partner of Spiral Sun Ventures, and a mentor to food entrepreneurs and startups at the Good Food Accelerator in Chicago. David is an adjunct associate professor at Northwestern University teaching a course in the Masters of Science in Energy and Sustainability program on the Future of Sustainable Food and Agriculture.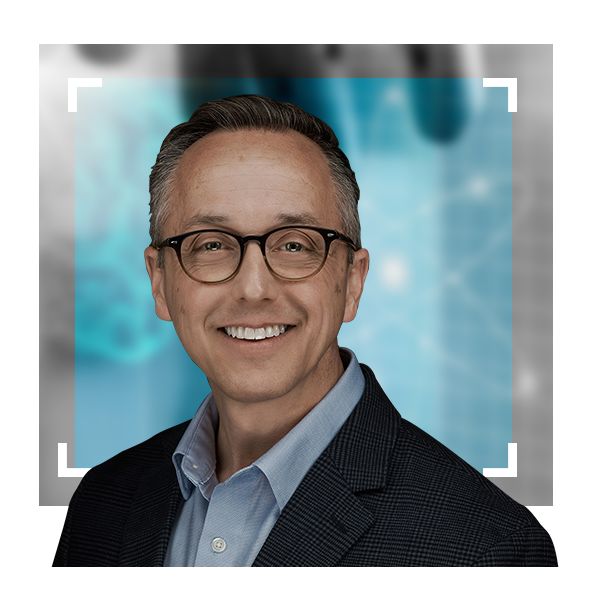 Lowell Isom
Manager Partner, HHI Search
Lowell Isom is currently the Manager Partner for HHI Search, an Executive Recruiting Firm for Scientists and Engineers. Lowell started consulting with Hollander Horizon International (HHI Search) in 2006 and brought decades of experience in product development and management roles within the food and pharmaceutical industries. Lowell began his professional career with Abbott Laboratories in the thyroid diagnostic research group and then joined Kraft Foods R&D as a Product Development Scientist and eventually became a Group Leader, responsible for leading product development in the cheese division. Following Kraft Foods, Lowell Joined a DuPont owned company as Director of R&D Applications. While the Applied Technology Director at The Solae Company, Lowell was instrumental in the development of numerous soy-based dairy analogs. Lowell was also Director of R&D for a joint venture between DuPont and General Mills known as 8th Continent. In 2012, Lowell purchased Hollander Horizon International Inc. (HHI Search) and has been acting as the Managing Partner/owner since then.
---
The Power of Virtual Networking
We have all heard how important networking is to one's career. Many of us are quite skilled at shaking hands and making contacts at live events. What happens now? With most of our conferences cancelled and our local events on hold, we need to find a different, better way to network. This interactive session will help you to better understand two of the most important aspects of networking: first how to build your network, who you need in your network and why it's important. Second, how to actively network and keep yourself well connected through COVID or any other event that may sideline in-person interaction.
Speaker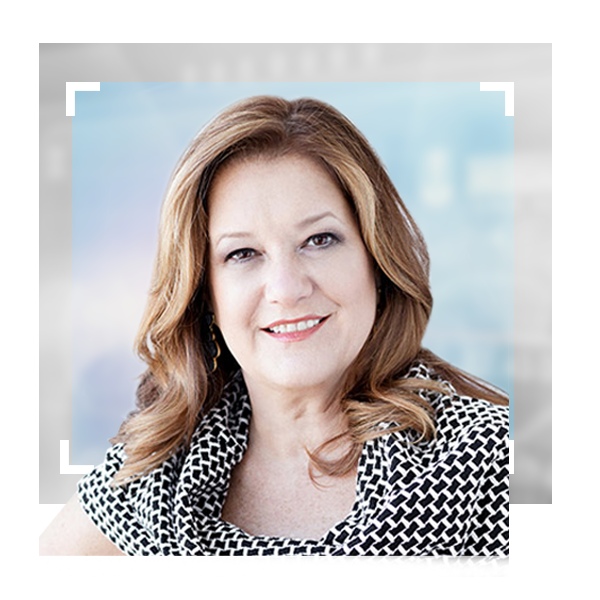 Debra Zabloudil
Learning Studio Founder and Owner
Debra Zabloudil is an industry leader in speaking, training, facilitating and "all things adults education." Debra founded The Learning Studio in 2004, after realizing a need in the market for high quality adult education expertise coupled with the business mindedness needed to help an education enterprise flourish. It was from that start that her passion for training and facilitation grew, and The Learning Studio began to expand its leadership workshops and offerings. Debra has lived adult education, training and leadership for nearly her entire career. Prior to launching TLS in 2004, Debra served in many senior staff positions with a variety of organizations. Those included the Association Forum of Chicagoland, The Young Presidents' Organization, The Joint Commission and the American College of Healthcare Executives. She has consulted with world class organizations such as Vistage, the National Association of Realtors, DDB Advertising, the International Avaya Users Group and more.

---
Addressing Pay Inequity: A Competitive Advantage
The most recent salary survey conducted by IFT showed that pay inequity across race and gender is still present in the food industry. Most human resources professionals agree that failing to address this issue has an impact on performance, retention, and reputation. Around the globe many companies are already addressing this issue or identifying ways to tackle it. In this panel, we will hear three different perspectives to approach pay inequity in the workplace. Panelists will also invite us to see the multiple layers of inequalities that lie behind this issue.
Speakers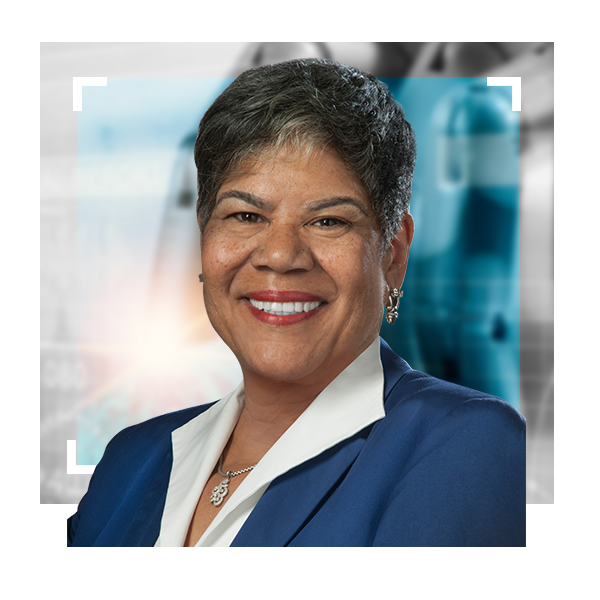 Toni Cornelius
Founder & President
TamarindTree Consulting, LLC (TTC)
Toni Cornelius building on her 30+ year career in corporate people management, Toni focuses on the areas of leadership development, organizational strategies and both individual and group coaching at all levels. Her experience is grounded in both the financial services and professional services industries with business process and operations management experience across multiple industries. Toni is the founder and president of TamarindTree Consulting, LLC (TTC). Using a variety of methods, TTC guides clients in creating intentionally inclusive cultures and practices within their organizations.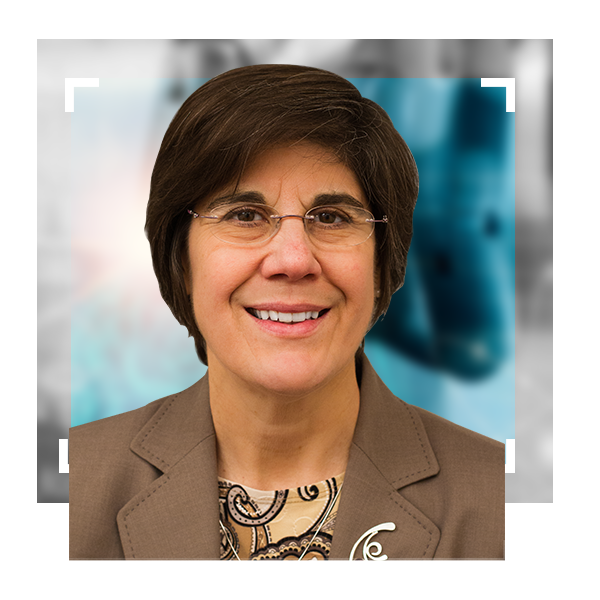 Ruth MacDonald
Chair, Department of Food Science and Human Nutrition
Iowa State University
uth MacDonald earned her BS in Biology from Western Maryland College (now McDaniel College), and an MS Nutritional Science/minor in Physiology and PhD Nutritional Sciences/minor in Food Science from the University of Minnesota. She completed two years of Post-doctoral training at Harvard Medical School – Joslin Diabetes Center. Her first academic position was at the University of Missouri where she was part of the Food for the 21st Century program. She developed a research focus on the role of bioactive compounds in cancer etiology which led to being part of an NIH-funded Botanical Center project. In 2004 she relocated to Iowa State University to serve as Chair of the Department of Food Science and Human Nutrition and continues in that position. She also oversees the Midwest Grape and Wine Industry Institute.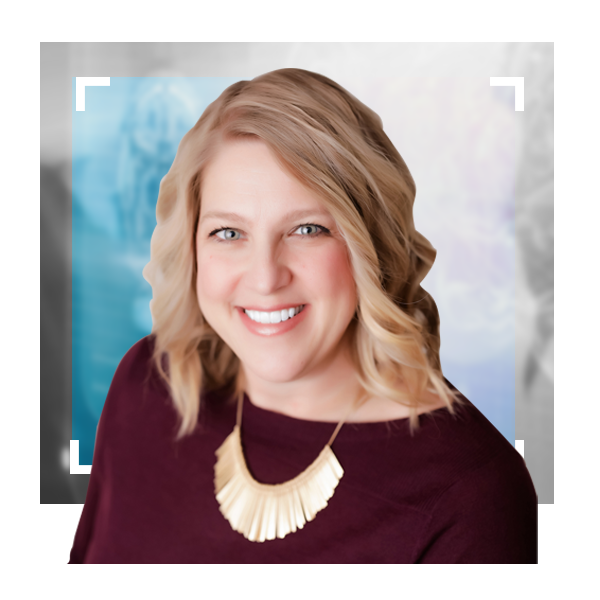 Kathryn O'Connor,
Director, Compensation Services
HR Source
Kathryn O'Connor, PHR, SHRM-CP, CCP, GRP, has worked in human resources over 15 years and consults with clients on job evaluation systems, compensation system design, and on using survey data to benchmark compensation practices. Clients have included health and recreation agencies, libraries, non-profit and for-profit organizations. Kathryn also provides compensation, human resource, and supervisory/management training services for member organizations as a consultant.

---
Passion to Pivot: Building Resilience As You Navigate Your Career
Whether you've had a long, satisfying career and dream of pursuing a passion project, or have faced corporate downsizing or new technologies, building resilience into your career will help you stay nimble and embrace change, even if it comes unexpectedly. Join in to hear the stories of 3 food industry professionals who embraced pivoting throughout their careers to pursue their passions and build their own businesses.
Panelist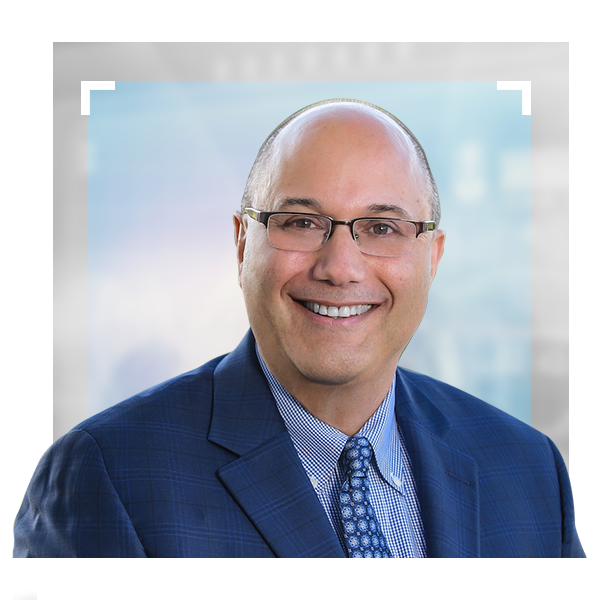 Lou Cooperhouse
President, CEO and Co-Founder, BlueNalu
Lou Cooperhouse is the President, CEO and co-founder of BlueNalu, a leading food technology company developing seafood products directly from fish cells and is recognized as a leading global authority in food business innovation and technology commercialization. He has provided extensive leadership experiences throughout his 35-year career in the food industry, in a broad array of intrapreneurial and entrepreneurial roles at multinational corporations, foodservice and retail operations, new business startups, mid-sized and family-run companies, university entrepreneurship and innovation centers, and industry trade associations. Most recently, Lou served as President of Food Spectrum, LLC, a consulting business that specialized in corporate development and business transformation; and as Executive Director and a founder of the Rutgers University Food Innovation Center, a business incubator and industry cluster based in New Jersey.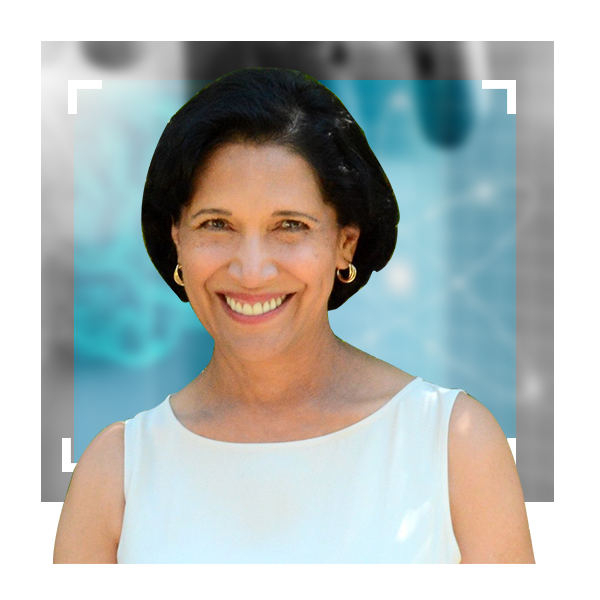 Neela Paul
Founder and Owner, Technical Leadership
Neela Paul, after 25 years of global Research & Development executive experience at Kraft Heinz, Mars Wrigley, and Panda Restaurant Group, Neela has pivoted to create her Technical Leadership coaching business. She deeply understands how technical people are trained to think and the challenges they face as they rise to senior levels of leadership and shift from individual competence to building broad organizational influence, capacity and teamwork. She helps leaders become powerful and influential communicators. Neela helps leaders amplify their leadership impact, inspire their teams, and fulfill their career/life aspirations.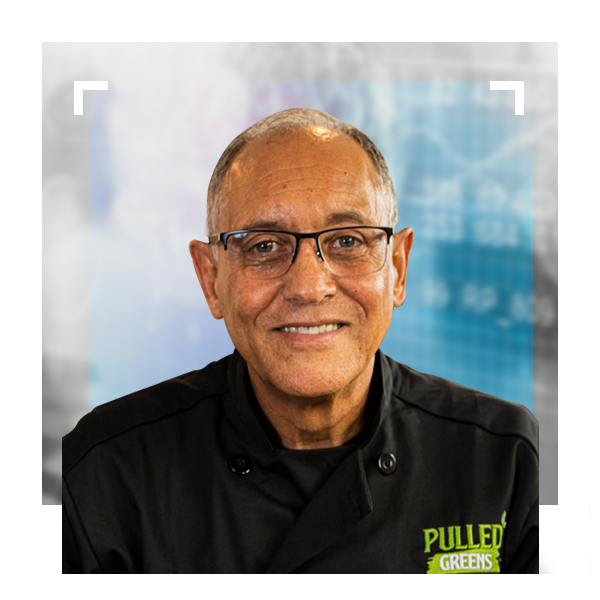 Tawfik Sharkasi

Investor and Entrepreneur
Tawfik Sharkasi, is the Founder and CEO of Tamago Creations™, LLC a plant-based food company that promotes convenient, high protein, and high fiber allergen free products with no additives, no preservatives, and no added sugar. He remains an active member of IFTNEXT advisory board, a Think Tank providing the IFT board of directors' insights relevant to the future of the global food industry. He served on the Pennsylvania State University Entrepreneurship and Innovation Program, and from 2014 to 2016 he was the University of Illinois EIR "Executive in Residence" and advisor to the chancellor linking colleges, students, faculty, and deans to industrial partners to identify new entrepreneurial opportunities.

Prior to retirement from corporate life in 2014, Tawfik has held the position of vice president of innovation for the Asia Pacific region and the chief science & technology officer for the Wm. Wrigley Jr. Company, a subsidiary of Mars, Inc. Tawfik's mission was to develop a science-based R&D and to create a new innovation organization in APAC introducing product innovations primarily for the Asia Pacific region and for global applications.
Suvaluk Asavasanti, PhD.
Dr. Suvaluk Asavasanti, Assistant Professor, is currently a director of Food Engineering Practice School at King Mongkut's University of Technology Thonburi, Thailand and a coordinator for Future Food Industry Program under the Thailand Research Fund. Since 2015, she has been overseeing the activities to increase effectiveness and sustainability of FEPS program. She has been actively involved in developing collaborations between food industries and universities to enhance their research capability and competitive advantage.
---
Special Bonus: "Best of SHIFT20" On-Demand Access
In addition to the above schedule, the event will also provide The Best of SHIFT20 on-demand sessions covering the following topics:
How to Excel Your Career in the Age of Digital Transformation
Inspiring and Advocating for Your Team: Quickly Learn and Apply Techniques for Team Management
Food Industry 4.0: How Do We Prepare the Future Workforce for the Food Industry in the Digital Disruption Era?
Communicating Science Through Storytelling
Better Food Fights: Current and Alternative Roles for Food Scientists in Food Politics
Today's Ever-Changing Work Environment - How to Understand Your Core Values and Grow Your Career