Being a food town, it's always fun to convene there with my fellow food scientists and take in all that IFT has to offer, as well as the local flavor. Plus, I have family in the area which makes the trip that much more enjoyable.
With the event being held in early June this year, I was immediately struck by a very visible, welcoming presence in the French Quarter. The New Orleans Pride Parade was just days away and the city was awash with rainbow flags and banners. Pride Month was here and New Orleans was ready to celebrate the LGBTQ+ community.
Walking through the Ernest N. Morial Convention Center, I quickly saw that IFT had carried this welcoming vibe throughout IFT19. There was signage and questionnaires focused on diversity, inclusion, and equity. People were sporting their diversity superpowers with buttons from the popular Diversity and Inclusion Button Wall. IFT CEO Christie Tarantino-Dean and IFT President Michelle Perchonok spoke about the importance IFT is placing on becoming a more inclusive community in their remarks at the featured sessions. Perhaps most exciting, countless convened at the Marriott for an evening of networking and fun with industry peers for the first-ever LGBTQ + Allies Networking Reception. It was obvious that IFT was making a visible intent to make everyone feel more comfortable and connected, and it was very much noticed and appreciated.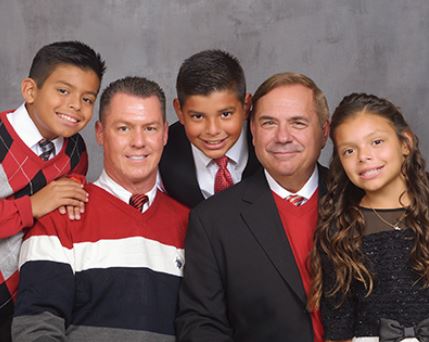 When I think back to my early days as an IFT member 25 years ago, the vibe was much different. The organization was not a place where someone like me felt welcomed or included. Those of us who didn't "fit in" generally kept our personal lives to ourselves. We did not feel comfortable talking about our spouses or families because the community wasn't as open and accepting as they are today. Needless to say, some of my very smart and respected peers reconsidered their career choices because they didn't feel like they could be themselves in this environment.
I am so thrilled that times have changed. The addition of "Include" as one of IFT's Promises is an exciting and encouraging step for IFT, especially for attracting young professionals who once upon a time may not have felt welcome. As we continue modeling acceptance, openness and diversity in our companies and the association, we will continue to break down barriers and move the science of food forward for the good of all. And regardless of who we love and what we look like, we can all be proud of that.

About Randy Kreienbrink
Randy Kreienbrink is vice president of marketing for BI Nutraceuticals. Randy brings more than 30 years of technical experience, product development, marketing, sales and quality to his role at BI and his volunteer efforts within IFT. He is a longtime IFT member, an executive board member of the Southern California section of IFT, and a Certified Food Scientist.