The month of May is recognized as Asian American, Native Hawaiian, and Pacific Islander (AANHPI) Heritage Month to celebrate the important role that AANHPI individuals have played, and continue to play, in U.S. history. At IFT, we celebrate the volunteer contributions of three distinguished AANHPI members—and bear in mind the contributions of numerous others—who have made a positive impact on the organization and the science of food.
Keep reading to discover their inspiring stories and advice on building career success through volunteerism.
Kiri Michell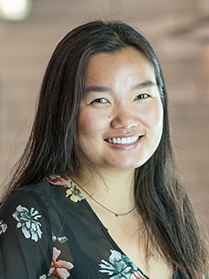 Kiri Michell
A senior scientist at Ingredion, Inc., Kiri Michell, MS, has served as a volunteer leader with IFT since 2018. Her many roles include chairing the 2018-19 Excellence in Leadership Award and serving as 2020-21 president of the IFT Student Association (IFTSA) and on the 2021-22 Feeding Tomorrow Board of Trustees. Currently, she is president-elect of the IFT Maryland Section.
Michell sees her volunteerism as a crucial extension of her education. "My college did not have a big food science program, so I got most of my exposure to the science of food by volunteering with IFT," she says.
Serving on the IFT Board of Directors as a student helped her improve her leadership, communication, and interpersonal skills while contributing to high-level science of food ideas, Michell says. As president-elect of IFTSA, she had the opportunity to chair IFT's Non-Affiliated Student Member Committee. As a student outside of a well-known food science institution, she found the experience invaluable in developing her science of food knowledge and cultivating professional relationships.
For others interested in building their food science careers and giving back, Michell recommends simply getting involved. "Jump into an IFT committee, Division, Section, Member Resource Group, or another volunteer role," she says. "These roles are opportunities that allow you to apply yourself and take your commitment to the profession to the next level."
Yanyun Zhao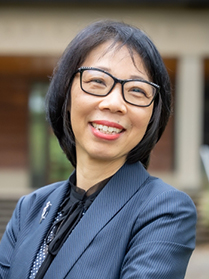 Yanyun Zhao
Yanyun Zhao, PhD, CFS, is a professor in the Department of Food Science & Technology at Oregon State University. Over the past decade, Zhao has served in several elected and volunteer positions as chair of IFT committees and Divisions, award juries, and as an organizer and speaker at IFT symposia, short courses, and webinars. She is a recipient of the 2020 IFT Research and Development Award and is a 2012 IFT Fellow.
For Zhao, volunteering with IFT has helped her expand her network and develop her leadership skills. As an IFT volunteer, she gains "new perspectives from other IFT volunteers and staff," she says, which are priceless for career development.
During the COVID-19 pandemic, Zhao served on the IFT Board of Directors, a position that required dealing with unknowns, changing member and organizational needs, and developing new initiatives that made sense during the pandemic. These are professional moments she says will always stay with her.
"You can start volunteering with IFT at any point in your career," Zhao says. "No volunteer role is too big or small. What is important is to choose a role you are most comfortable with. Don't be afraid of sharing your own perspective."
Hongda Chen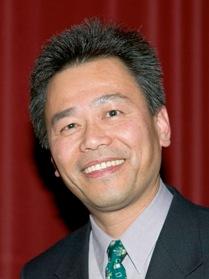 Hongda Chen
A National Program Leader at the U.S. Department of Agriculture's National Institute of Food and Agriculture, Hongda Chen, PhD, CFS, is a 2011 IFT Fellow who has served in numerous elected and volunteer positions, from chairing IFT committees, Divisions, and award juries to speaking at IFT symposia, short courses, and webinars.
One of his most meaningful appointments was spending four years on IFT's Nominations and Elections Committee, where he was responsible for helping to identify outstanding individuals to lead IFT forward, including IFT presidents and candidates for the Board of Directors.
Chen's service to the organization has also been important in building his career, he says. "Volunteering with IFT gives you access to caring members invested in your professional development, cutting-edge science of food knowledge, and opportunities to make, and be celebrated for, your contributions to the profession," Chen says. "The networking opportunities are tremendously important. Knowing who the experts are and what others' strengths are is an advantage. You're able to better form teams and move your efforts forward."
While international members and others from diverse backgrounds may not always feel comfortable raising their hands to volunteer with IFT, Chen encourages them to take the risk. "Don't be afraid to volunteer with IFT," he says. "Be brave and step out of your comfort zone. Don't let language and cultural barriers stop you. … Over time, you will reap the benefits and create opportunities for yourself to make an impact."
Interested in volunteering with IFT? Visit our Volunteer with IFT page to learn more about how you can get involved and keep an eye out for the Call for Volunteers, which opens June 14.